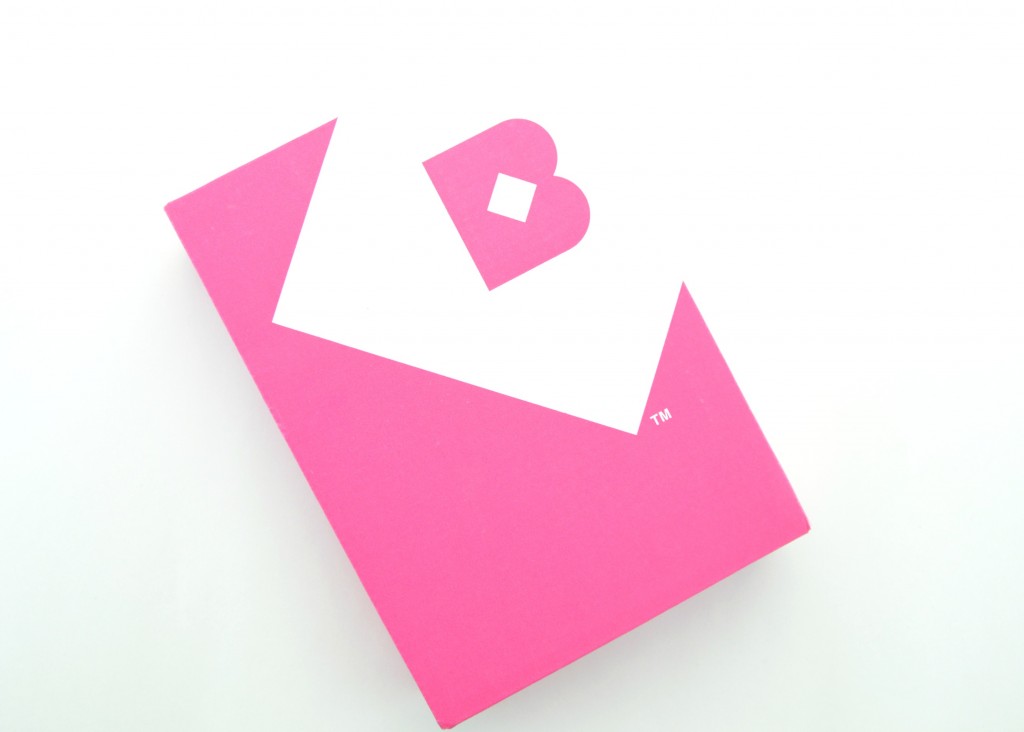 Monthly Beauty Subscription Service
I know I'm a little behind on the Birchbox Canada bandwagon, but better late than never. For those of you who don't know, Birchbox is finally available in Canada, as of December 2014. You can now get your beauty fix delivered straight to your door each month. Like other subscription services, you pay $10 (plus $4.95 shipping) a month, which will include 5 personalized beauty samples that are tailored to your personal wants and needs. You'll be able to test out cult brands, new and up-coming lines and everything else in between. Birchbox promises you'll love your box so much, you're going to want to share it with friends and family. You'll earn points from referrals and reviews, for which you can turn in full sized products of the ones you loved the most at the Birchbox store.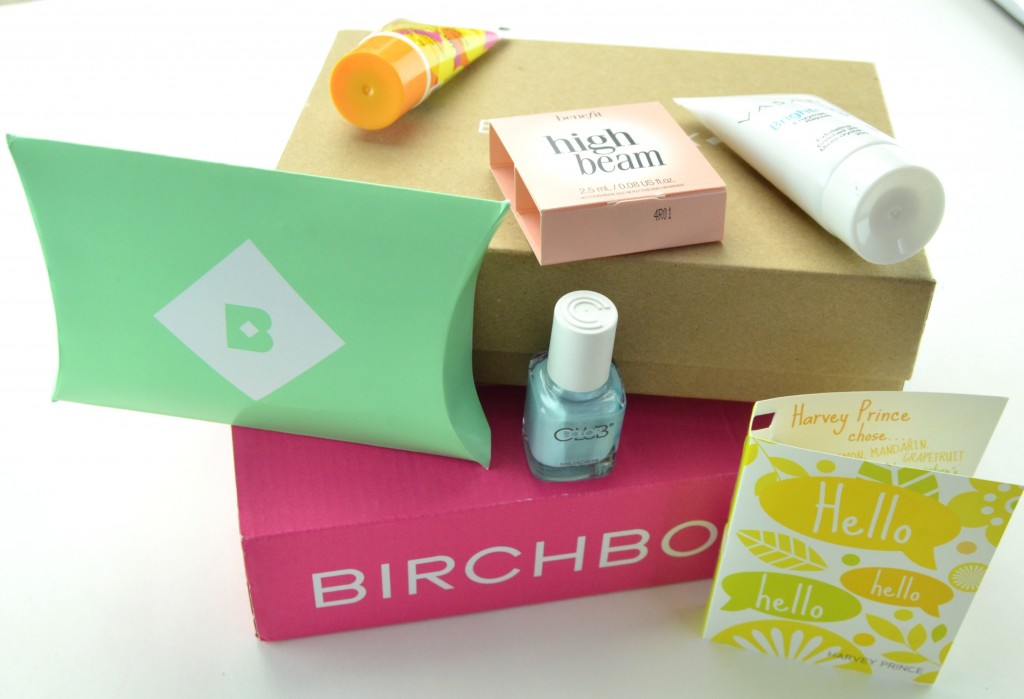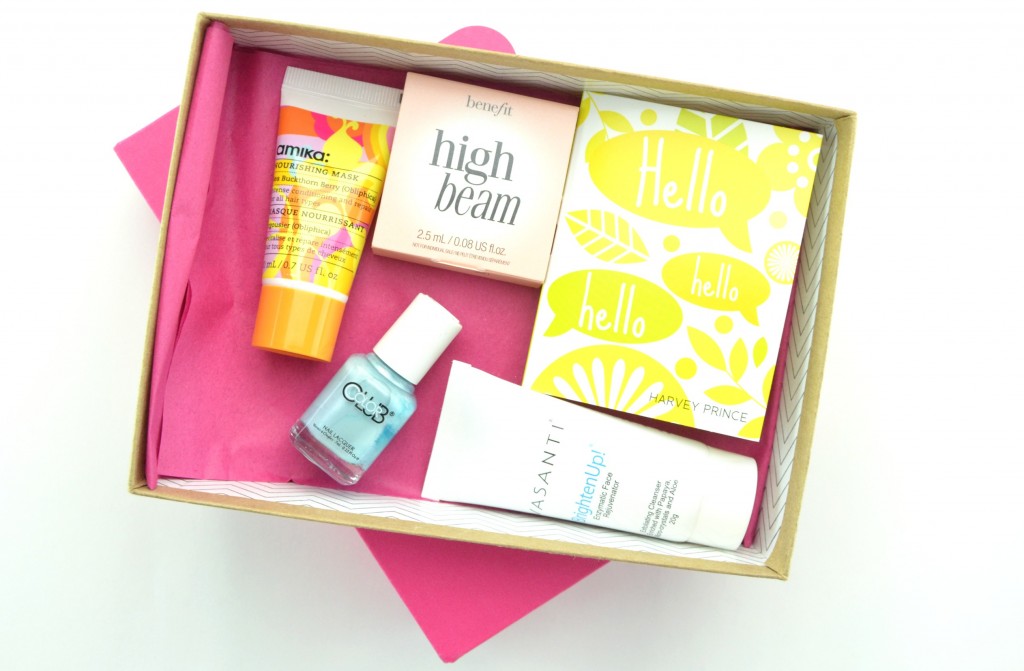 I wanted to unveil my first Birchbox Canada box with you, for the month of February. It comes in a cute little pink box with an info card of all the goodies found within. I know the box within is a simple brown cardboard box, but I think its super cute and will be reusing it for sure. Within my box I found amika Nourishing Mask, Benefit High Beam, Color Club Gala's Gems Collection, Harvey Prince Hello and Vasanti BrightenUp! Enzymatic Face Rejuvenator.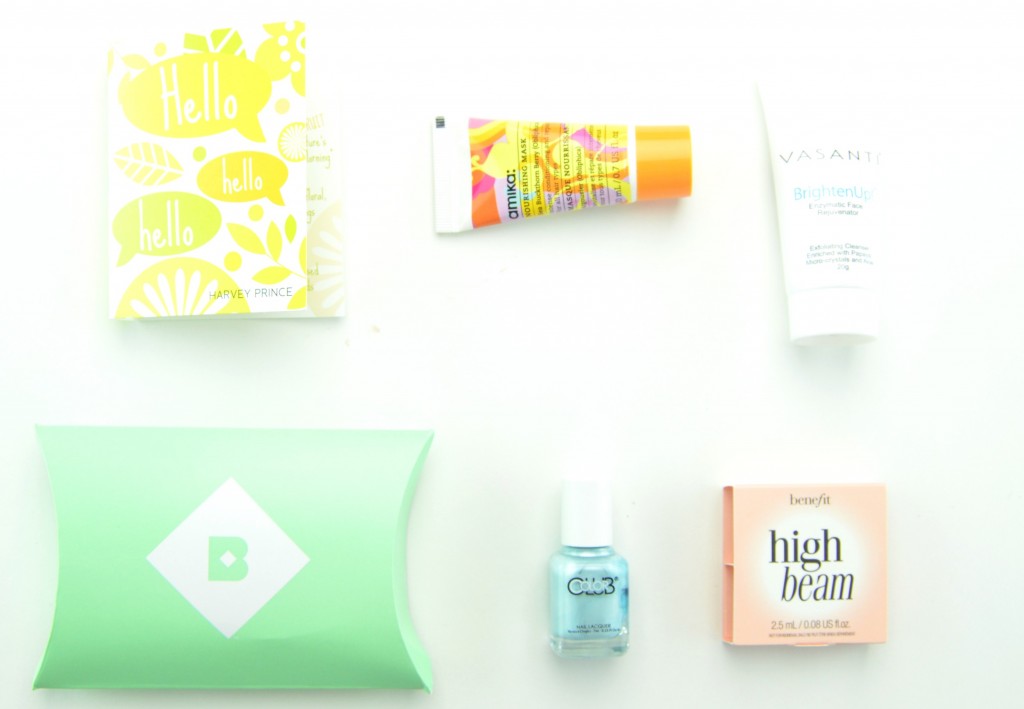 I was pretty excited for the amika Nourishing Mask as my hair has been extremely dry lately, due to the dry, cold weather and colour treating my hair monthly. This mask helps to treat, condition and repair the hair with buckthorn berries. It also contains Obliphica oil to help amp up shine, restore vibrancy, and even help with split ends. It can be used weekly by applying to damp hair and leaving on for 10 minutes. It's also a fairly decent sample size, allowing for several treatments, so you can get the true benefits before investing in the full size. Full size retails for $31, value of this sample is about $3.50. 
Next up, cult fave, Benefit High Beam. I already own this, and love it, so this will be saved for travels. This shimmery, soft pink highlight adds the perfect subtle glow on all skin complexions and is effortlessly applied with just the use of your fingertips. It can be applied to both the cheekbones, brow bone and anywhere else you're looking for a radiant, natural glow. Full size retails for $32, value of this sample is about $6. 
Color Club is a brand I've never heard of before, but they've teamed up with style blogger Gala Gonzalez to create an exclusive 4 piece shimmery nail polish collection. The Color Club Gala's Gems Collection has a pearl like finish, applies in 2 easy coats and lasts a few days before chipping. I received a beautiful pastel baby blue that's going to be perfect for spring. You can pick up the entire collection for only $15 for a set of 4 (7ml each), which leaves mine to have a value at almost $4. 
Harvey Prince Hello is an energizing spritz that mingles cheerful citrus with floral notes for an upbeat scent. Although I quite enjoy this scent, I don't really think this should be included as one of my 5 samples, as these mini bottles can be picked up anywhere perfume is sold for free. When I've received these in other subscription boxes, it's always been as an added bonus. So, although the full size bottle retails for $62, I put this at a zero dollar amount. 
Last, but not least, Vasanti BrightenUp! Enzymatic Face Rejuvenator. This is also something I already own, and I found I actually broke out fairly bad from it, so I'll be passing this along to a friend or family member. Its full size bottle retails for $34, value of this sample $5.50.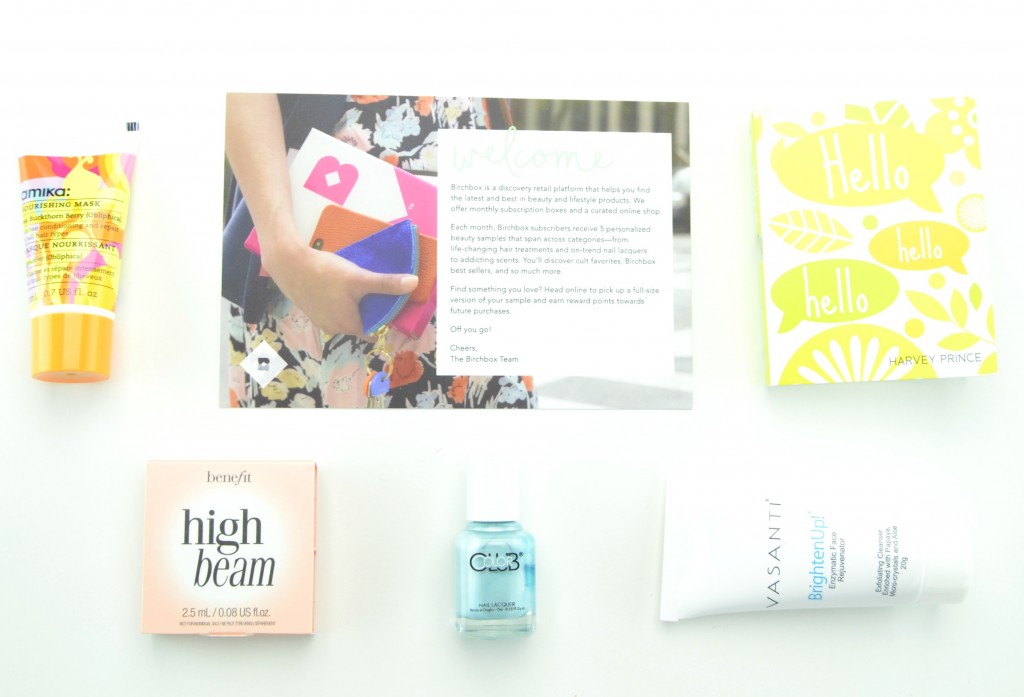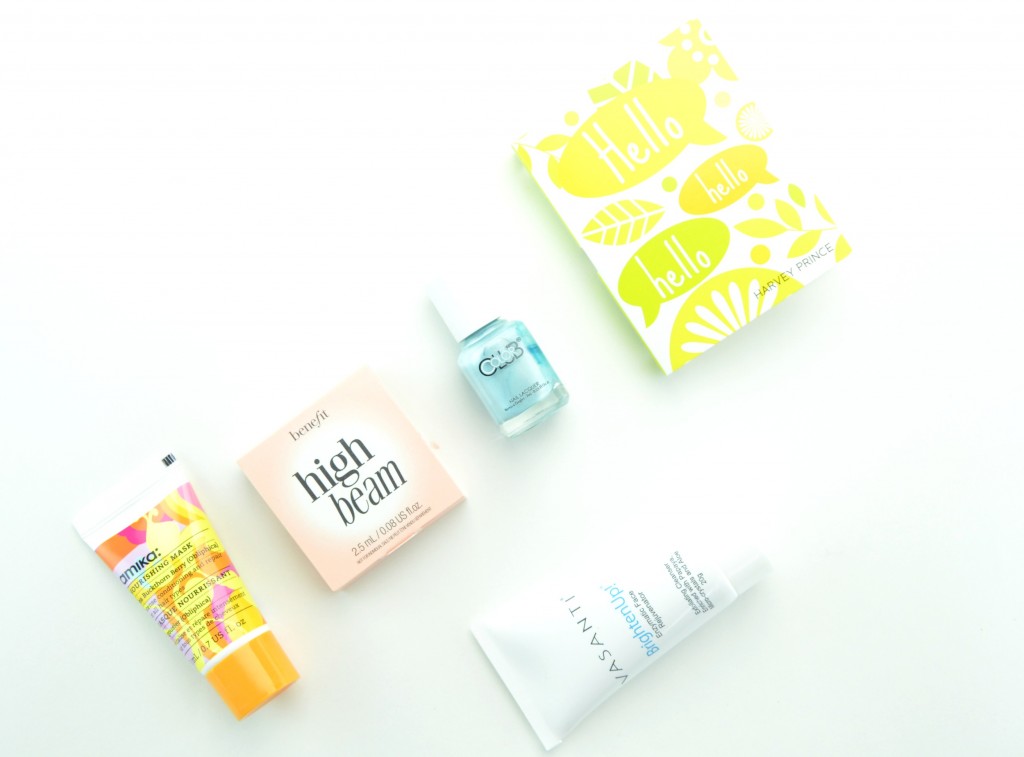 I've said it over and over again on this blog, I love monthly subscription services. It's a great way to test out new products before investing in the full size bottles. It's also a great way to experiment with new brands and companies that you may have not known about before. I truly enjoyed this Birchbox Canada February Box and it came with a retail value of just under $20. It's not the best value I've seen, in fact, you're only gaining a few dollars, but it's a great way to test out new goodies.