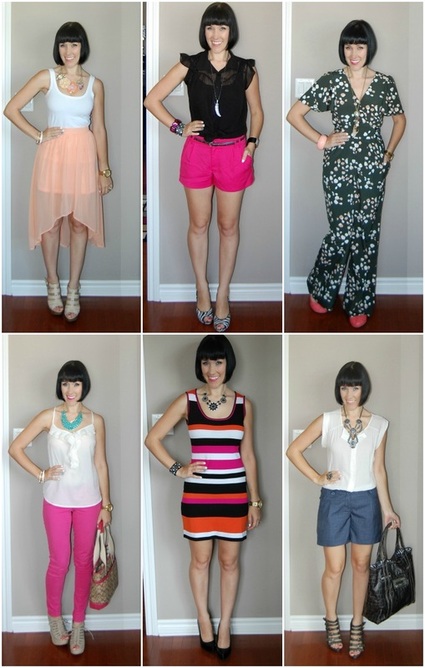 And the winner of their very own Body Wrap Cami (a $48 value) is……. Deena Rende. Deena left a comment on day 5 saying "I think to myself, I should buy more dresses!"
And now with her new cami she will have the perfect fit under anything she wears!
With summer finally here we all want to look our best in tanks, tee and form fitting shirts, but if you're anything like me and hate the gym sometimes we see lumps and bumps in places they shouldn't be. Body Wrap shapewear has the answer for you, looks like you lost 10lbs in the matter of seconds!
"Although invisible under your clothes, Body Wrap will give you immediate visible results, creating the illusion of a slimmer, firmer, younger, sexier, well-toned figure. Whether you need help shaping, slenderizing or supporting your bust, waist, thighs or derriere, rest assured that Body Wrap is what you need to look your best."
I showcased their pinup with underwire bodysuit, their cami and superior derriere bottom.
Check out my daily styles on Facebook here: