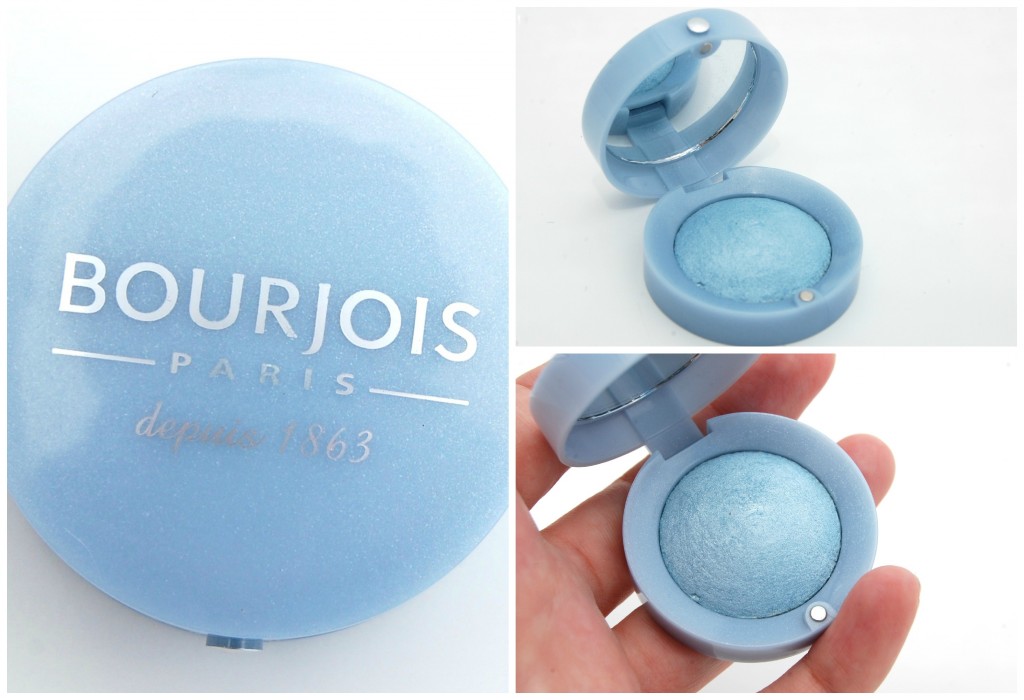 Last month I attended the Bourjois Sixties Remix Event where I got to learn about new products to hit the market this month and new and exciting things happening in the world of Bourjois. One of my favourite new products would have to be the Bourjois Little Round Pot #17 Bleu Passe eyeshadow and although this is my very first eyeshadow from Bourjois, it's now at the top of my list.
These iconic eyeshadows have been a favourite for women for almost 150 years and its unique "baked technology" gives a radiant pop of colour, a silky like texture that's easily bendable and can last up to 16 hours. It's made with 80% mineral pigments and is hypoallergenic, paraben and fragrance free.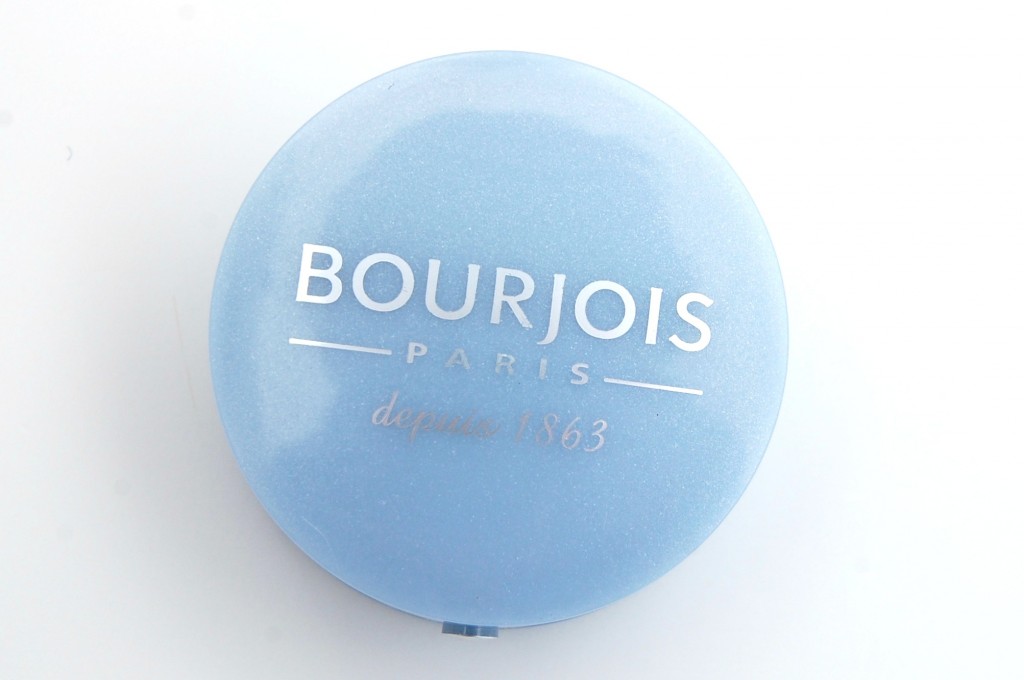 A lot of detail went into the packaging of these eyeshadows, very chic, very Paris. It's a round compact case which is small enough to fit in your purse and because it's made out of a hard plastic and has a magnetic closer, you know it won't break or open in the bottom of your handbag. The colour of the case matches the shade of the eyeshadow inside and comes with a small mirror on the interior of the lid which makes for easy touch-ups on the go. It does come with a small applicator (which I've already lost), but to tell you the truth I never end up using them cause I don't find it picks up/ hold the shadow that well?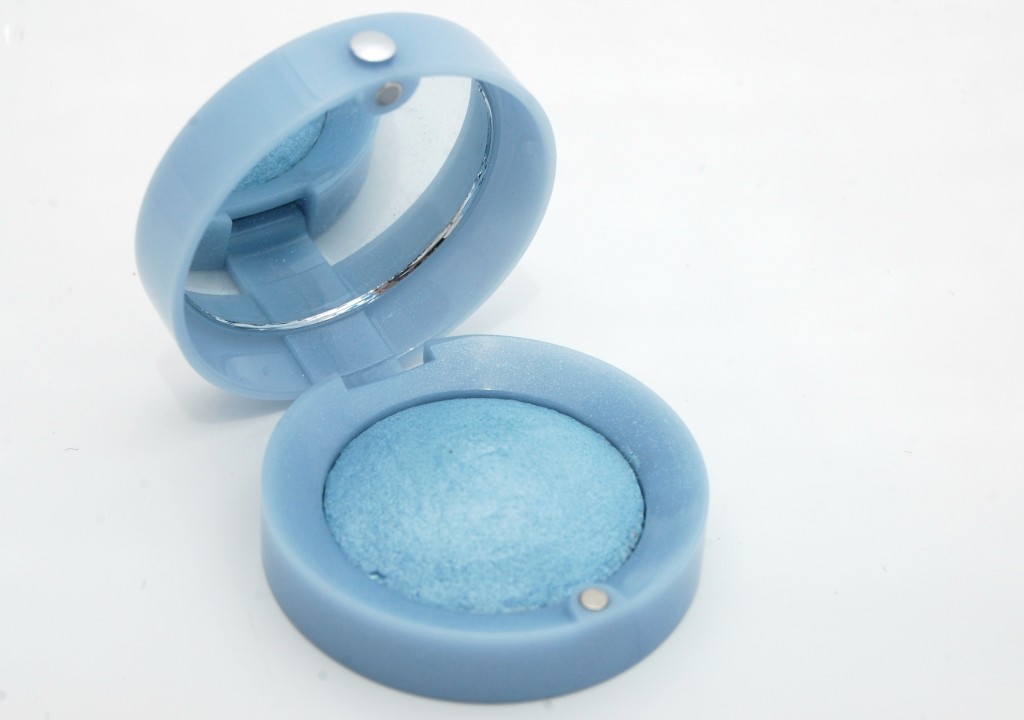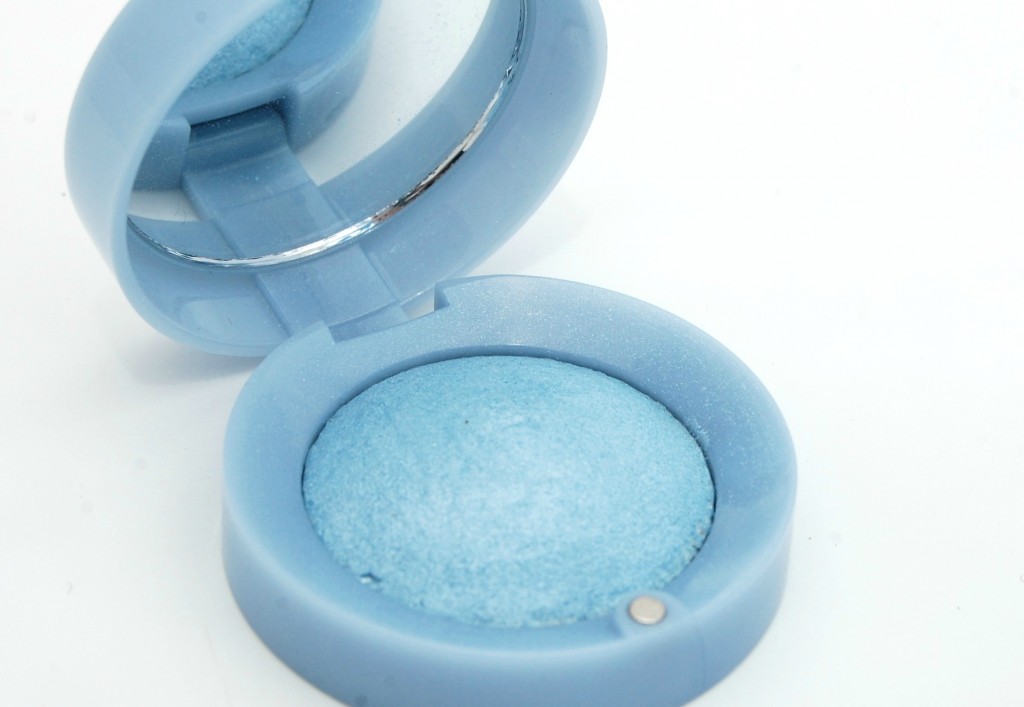 I usually like a really opaque eyeshadow, so this new vintage shade of sixties- style pale blue with a fine silvery tinge to it was really out of my comfort zone and I had to apply several layers to get the intensity I'm used to. Bourjois suggests applying the shadow wet to create a more striking result and boy were they right, more of the look I'm used to. This eyeshadow does have a very soft, almost velvety texture, not chalky or hard to work with at all. It lasted all day if used with an eye primer before it (which I normally do anyways) and I didn't experience any fall out when applying it.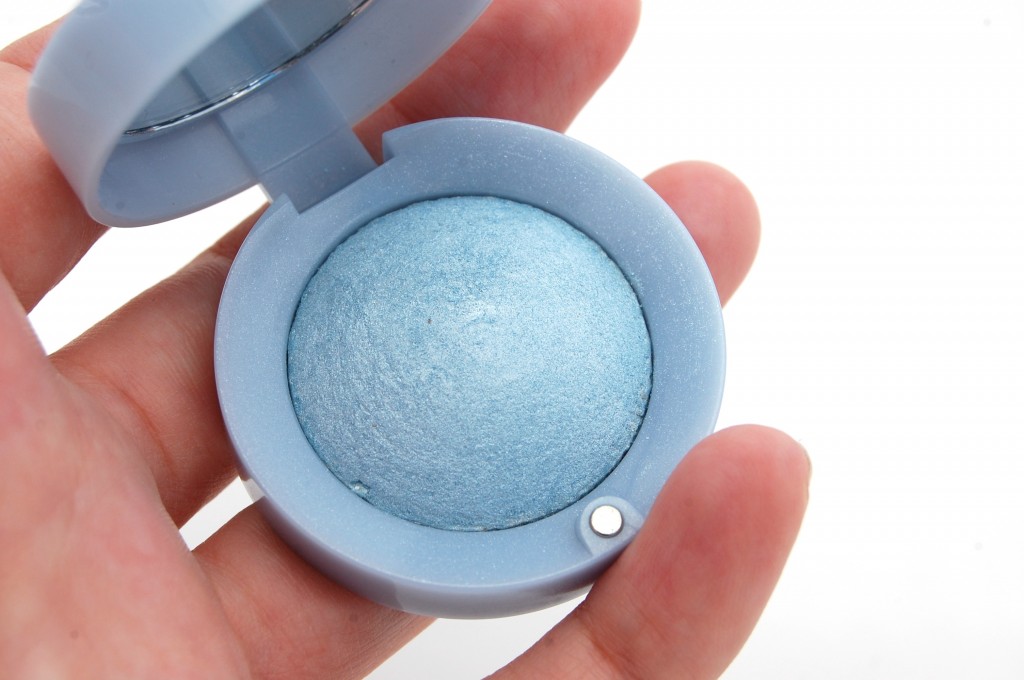 Overall I'm quite impressed with this shade and now looking to experiment more with the Bourjois Little Round Pots; available in 22 different shades and retails for $17, the question on my mind is which one(s) to get first?