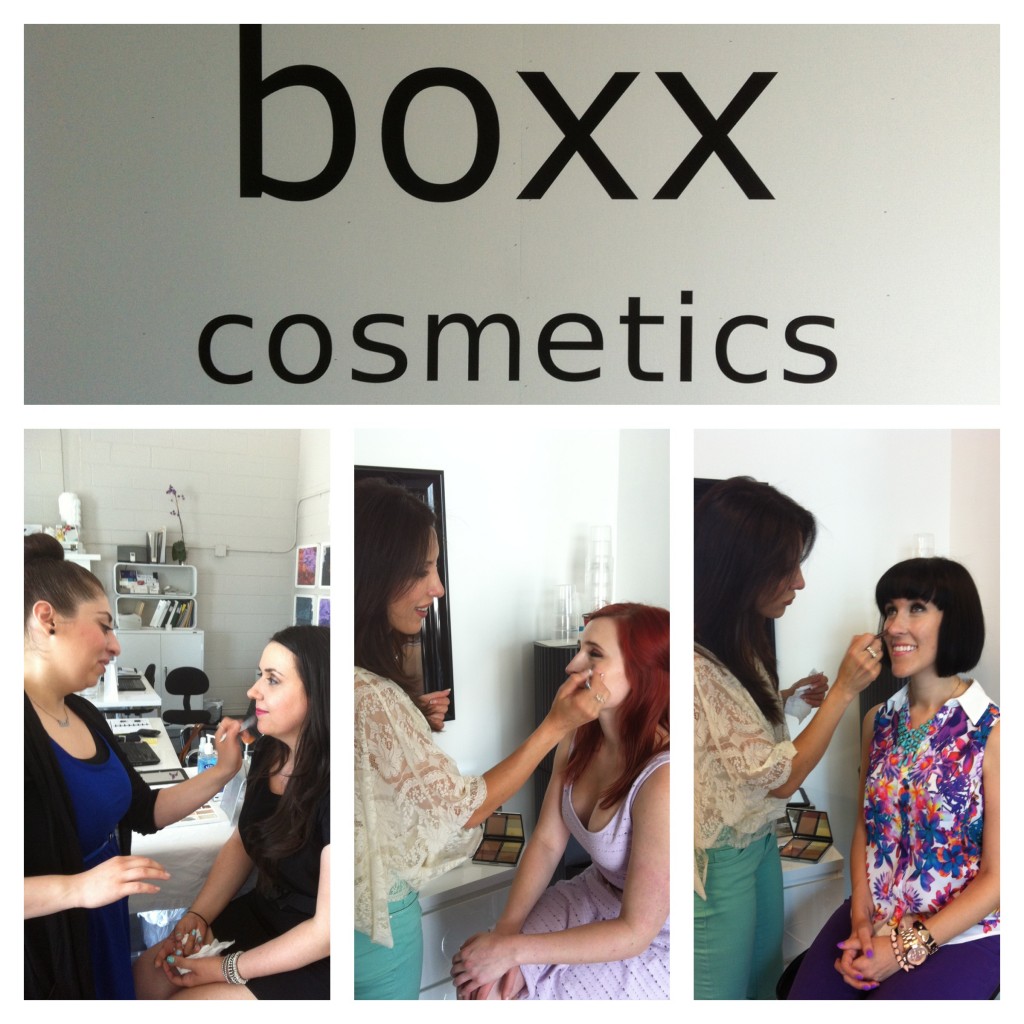 And the winner of the Boxx Cosmetics Melina Concealer is…….Darlene Schuller!
"Beauty is all about helping women be themselves, allowing them to be more confident, feminine, sexy and empowered" says Sandra Milligan the owner of Canadian brand Boxx Cosmetics. Boxx Cosmetics are formulated without parabens, formaldehyde donors, phthalates, gluten, animal derived ingredients or oils. It also included peptides, ceramides and botanical extracts that help fight with signs of aging.
I had the honors of attending Boxx Cosmetics event a few weeks ago and got the chance to sit down with Sandra and really talk to her about her business. I was informed that she doesn't use photoshop on any of her images and her goal is to create affordable, natural enhancing, high quality compact cosmetics that are environmentally friendly. Boxx Cosmetics has a full product line ranging from powders, to correctors, to bronzers to eyeshadows, to blushes and lipsticks.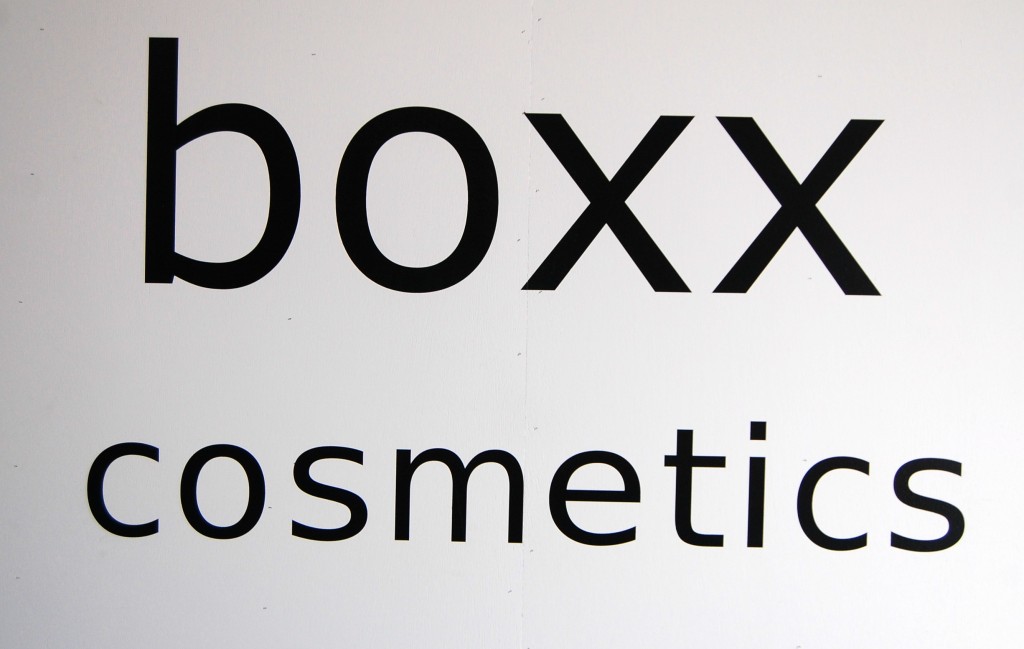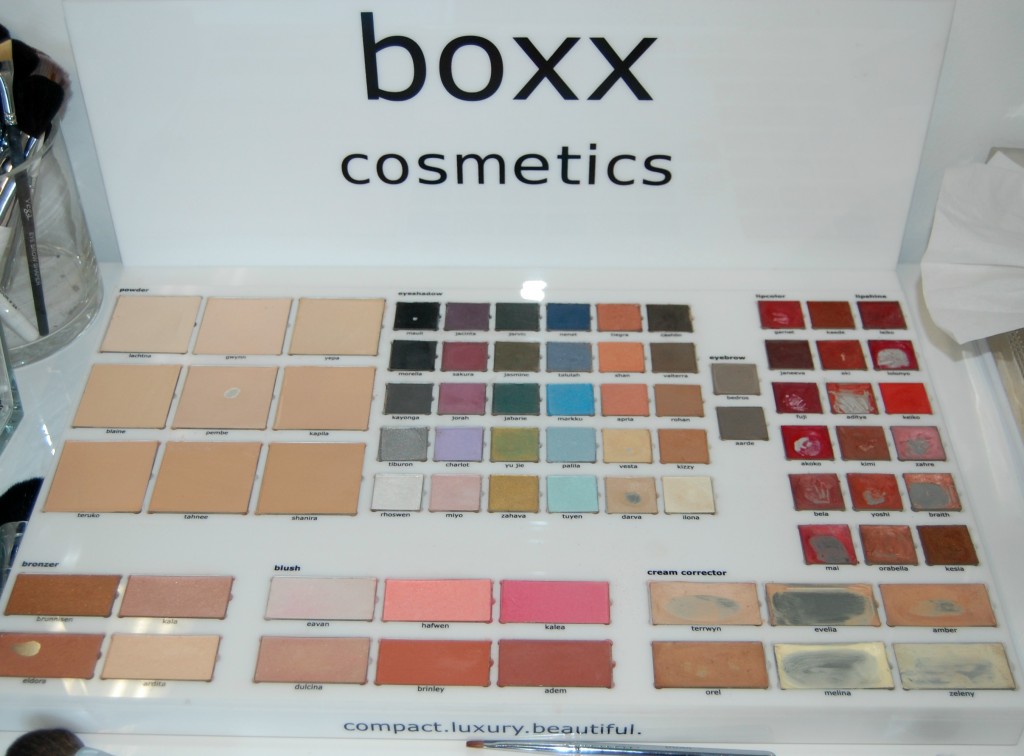 All products are individually packaged and are designed to be used with Boxx Cosmetics compacts (that retails from $10-$36) to create your own personal palette. The compacts are magnetic at the bottom so you have the option of changing your products with ease at any time. It also comes with a full size mirror on the top inside panel and its unique plastic covers help protect the powders from mixing when being used. I think this is really handy for traveling, you can pick out your favourite shades and not have to carry around your entire collection. Also love that this gives you the freedom to pick the shades and colours you truly enjoy and not be forced to have colours in your collection you know you're never going to use.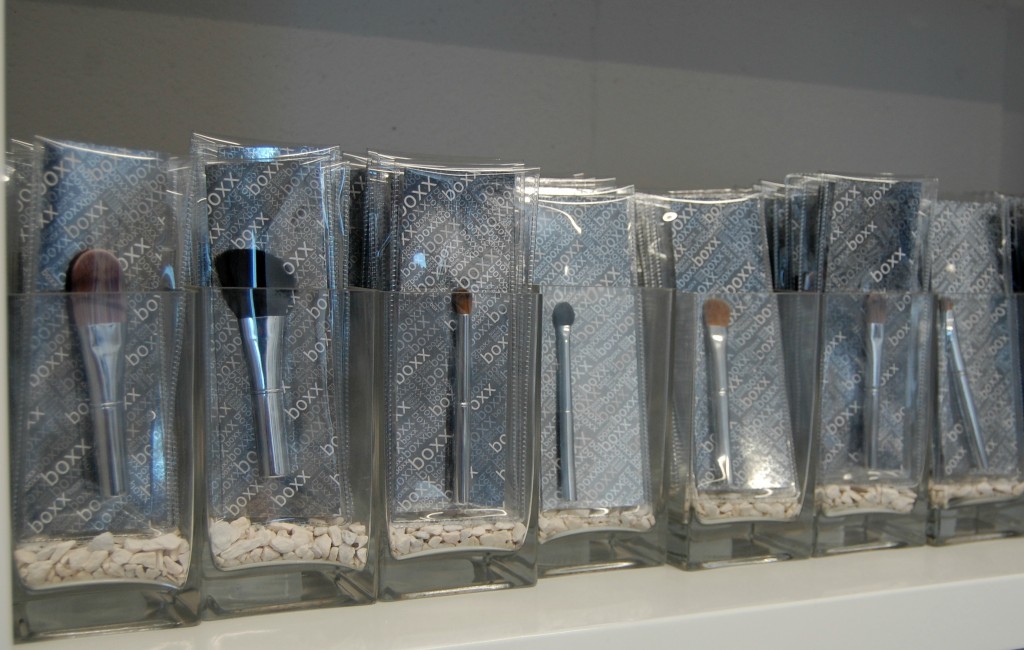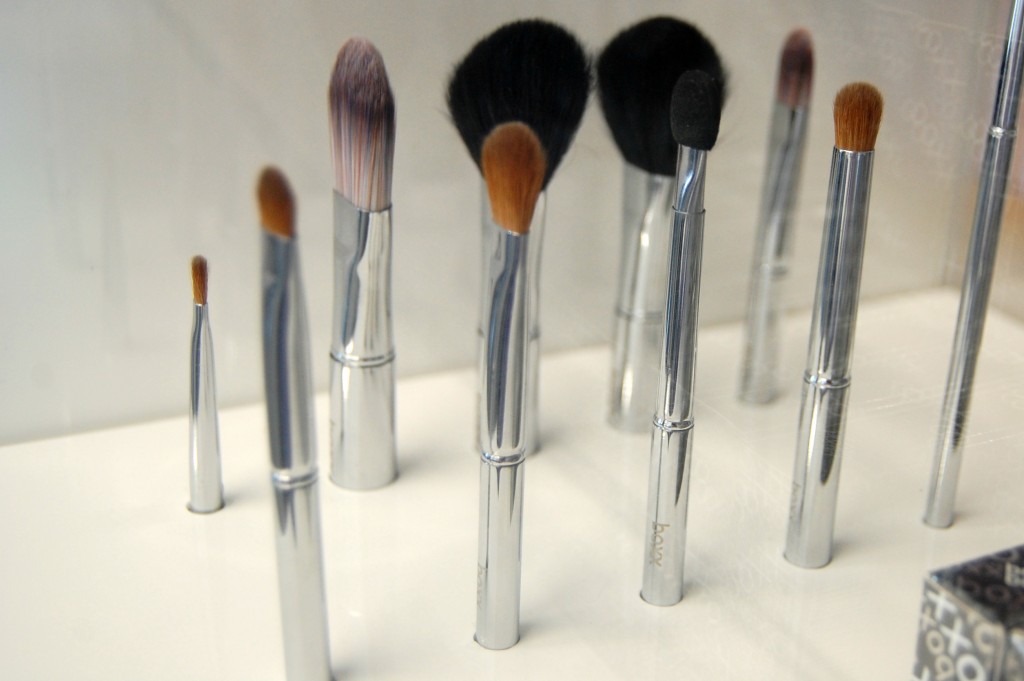 "Melina" is just one of Boxx Cosmetics best sellers and is a yellow toned cream concealer that helps cover up dark under eye circles, conceal sun spots and blemishes, reduces redness and helps camouflage the appearance of wrinkles. It also assists in repairing age related skin damage and helps reduce the appearance of wrinkles by helping to enhance the skin's collagen production.
I've been playing around with this for the past few weeks and I find it really easy to use. I've been mainly using it as a brightener, rather than as a concealer, so I've been applying it just under my eyes, on the top of my cheekbones and down the center of my nose to add some highlight to those areas. It really does blend effortlessly into the skin and a little goes a long way. If you are using it as a concealer, it's probably not going to match your skintone perfectly, so you'll just want to apply your concealer/ foundation that matches your skintone over top and blend for that perfect finish. It retails for $24 for 4g, but being that it's Canadian and knowing I'll only need a little of the product each day, I can justify the price.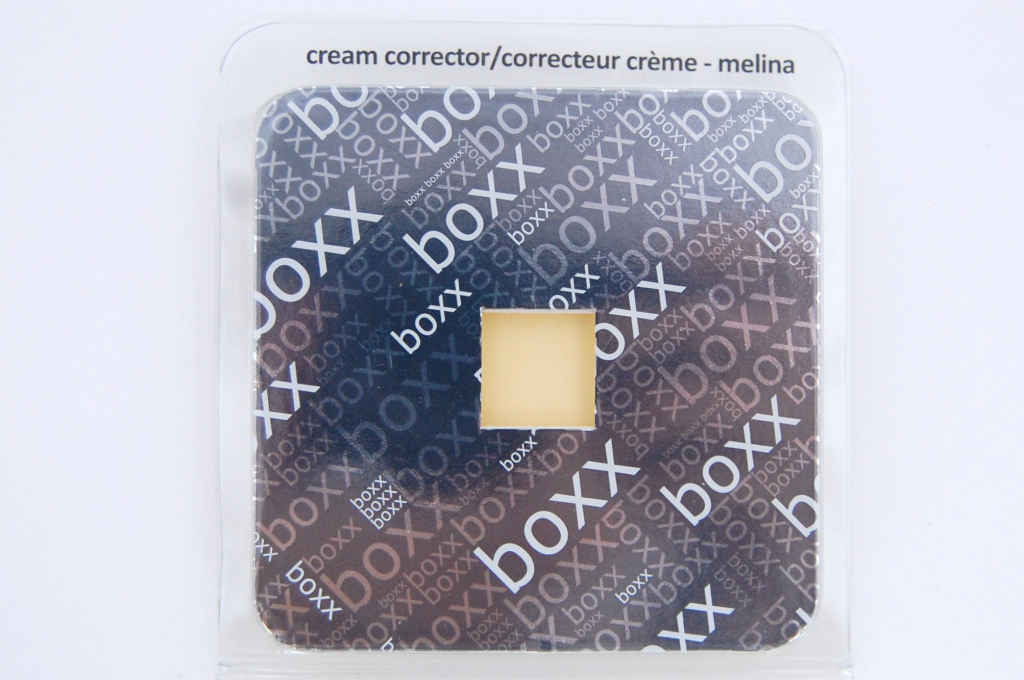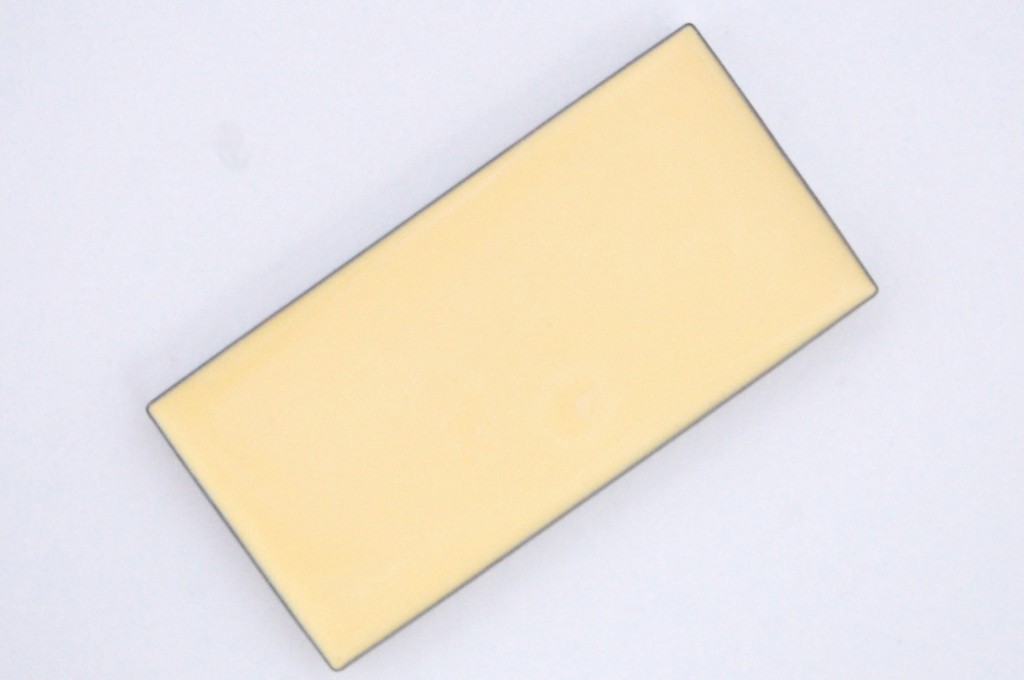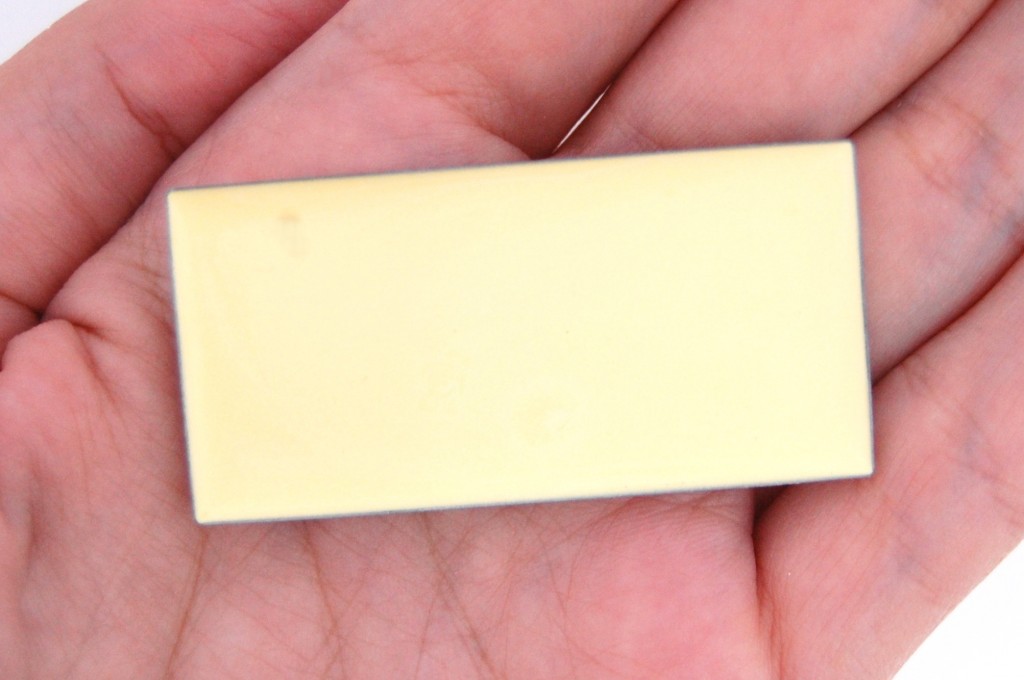 Want to win your very own Melina, stay tuned in the next day or so as I team up with 4 other bloggers and the owner to giveaway a few of these cream concealers.
You already know 2 of the bloggers, my partners in crimes at most events, Sandra and Dee: