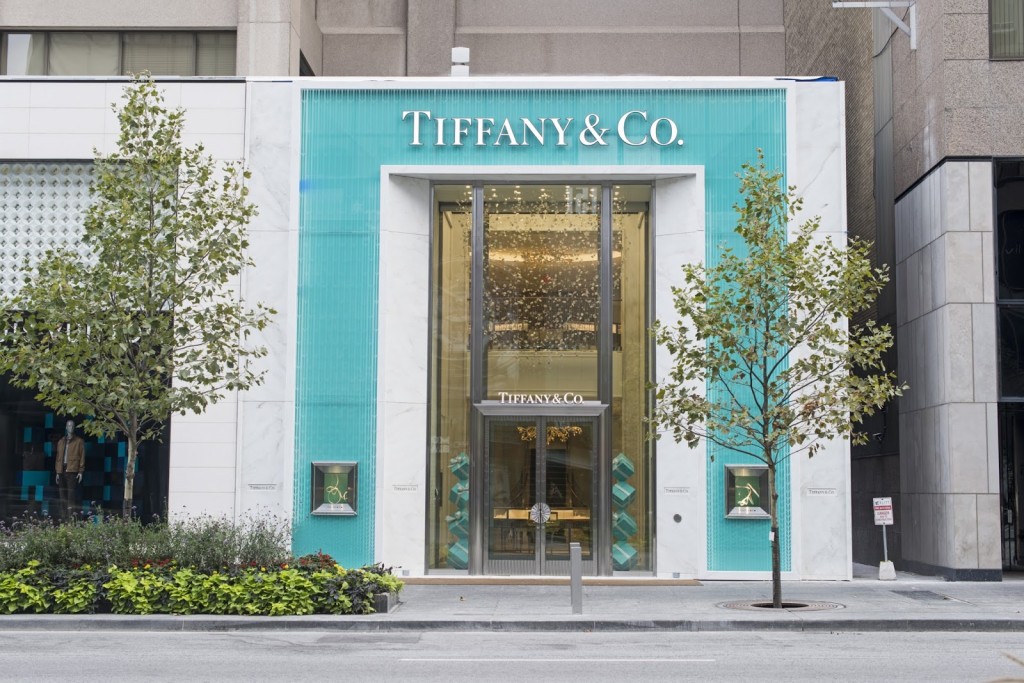 Although I didn't pull up in a yellow taxi cab, and I wasn't in New York, I embraced my inner Holly Golightly (AKA Audrey Hepburn) last week when I had Breakfast at Tiffanys to celebrate their new Tiffany & Co. store, located at 150 Bloor Street, West in Toronto, which was inspired by the iconic Fifth Avenue flagship store in NYC.
When you're walking down Bloor Street in a sea of dark and boring buildings, Tiffany & Co. can't be missed; the building features its signature teal blue and pearly white details. Did you know that the Tiffany blue made its first appearance in 1878 as the cover of its Tiffany's Blue Book catalogue? It was later adopted for use on Tiffany boxes and shopping bags and is now an international symbol of style, sophistication and true love; all every girl wants is that little blue box.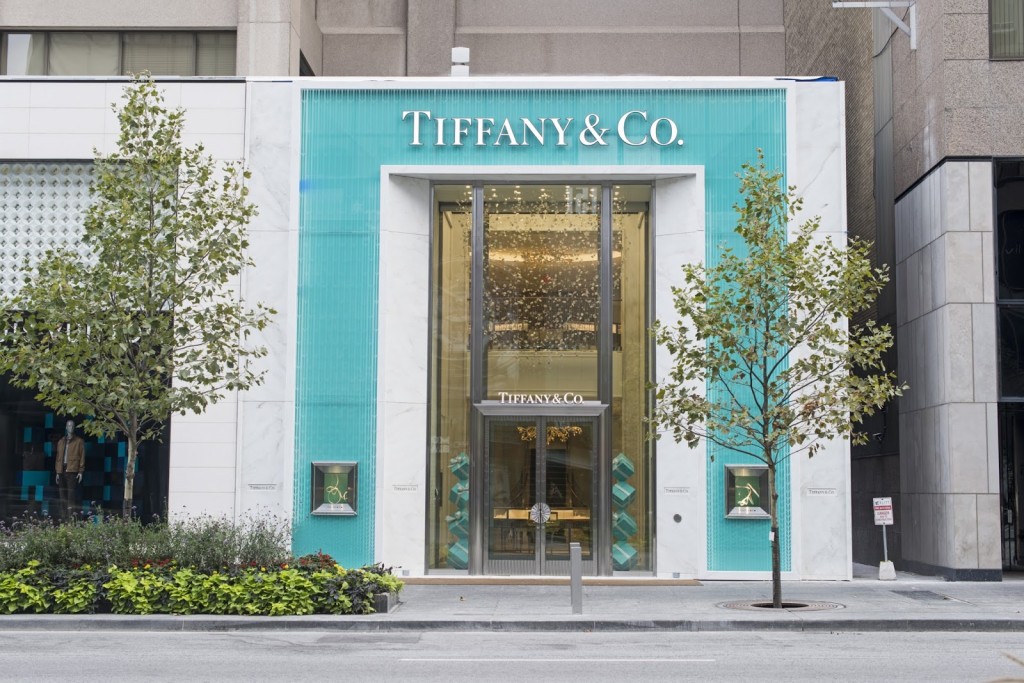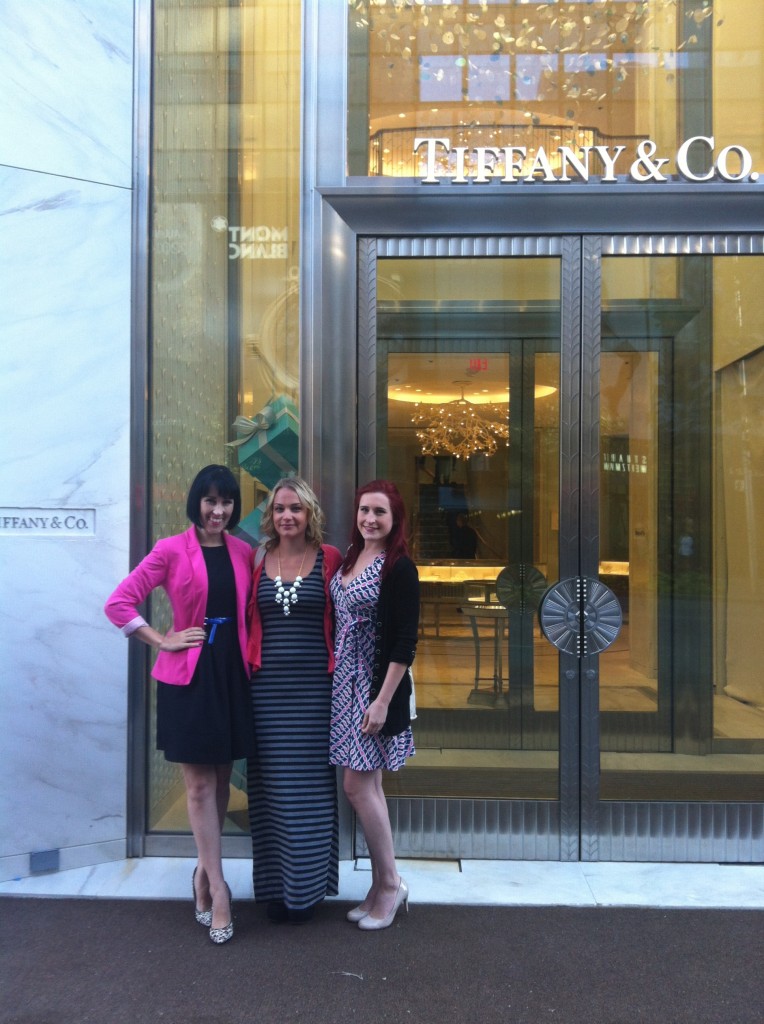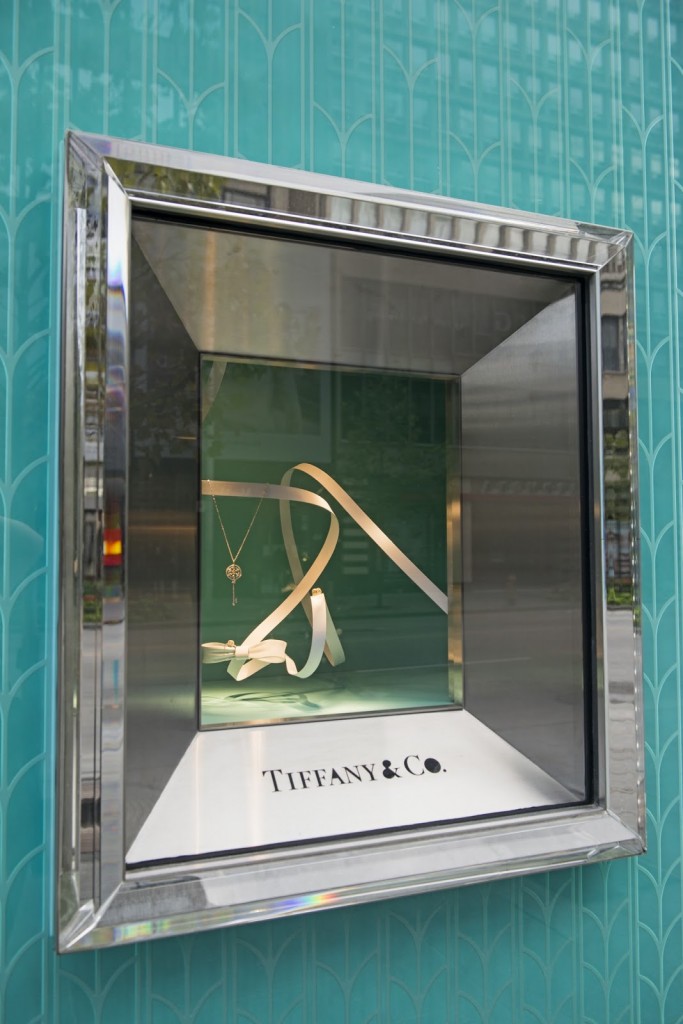 As soon as you walk in you have a clear view of the store's grand entry that features 25 foot ceilings with carved wheat leaf on the walls, illuminated wheat leaf arch flanked by white marble and glittering sculptures in shades of Tiffany blue, iridescent and silver that gives the appearance of floating leaves.


As you made your way into the Fine Salon you're welcomed by powder blue lacquer walls which feature clear, stacked and glass strips with silver leaf backing, vibrant blue carpet to ground the center of the room with a stunning hand-leafed chandelier above.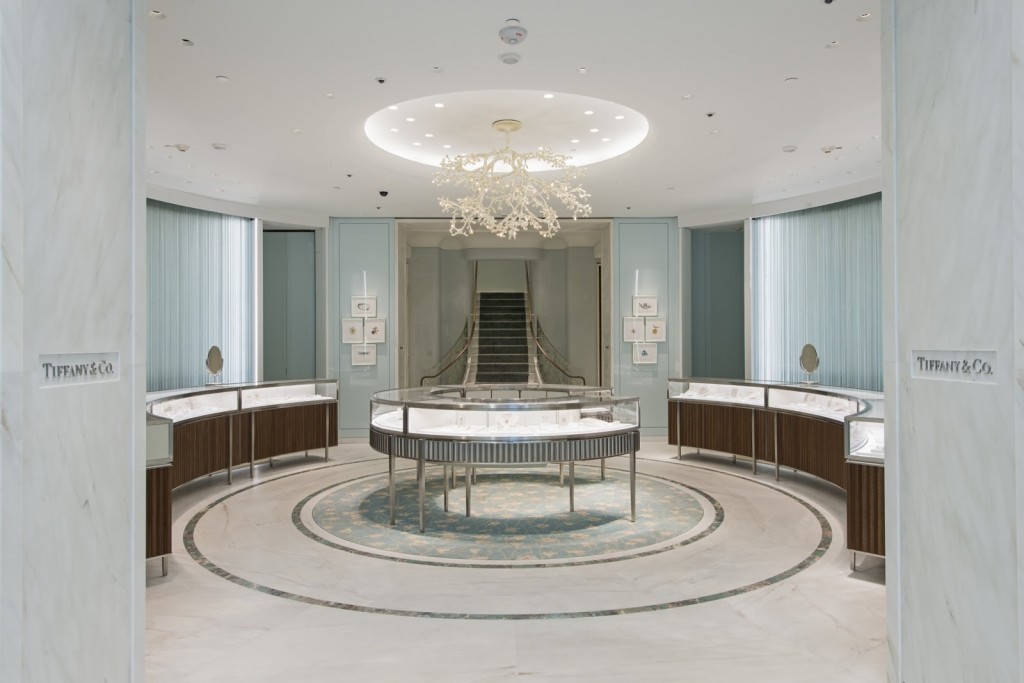 Heading up to the second floor, you will make your way to the most gorgeous staircase I've ever seen. It's wrapped in seamless high gloss white lacquer and features a delicate curved glass handrail, hand painted Tiffany Magnolias in pearl and metallic and a vibrant, blue Tiffany Magnolia carpet runner leading up to the second floor.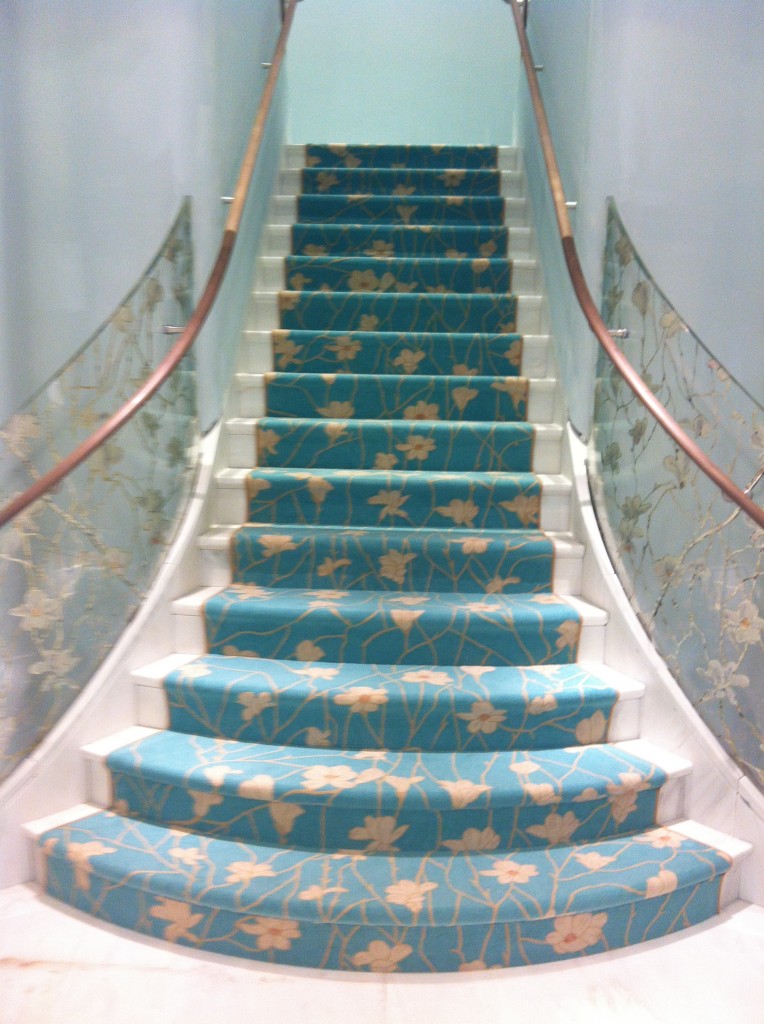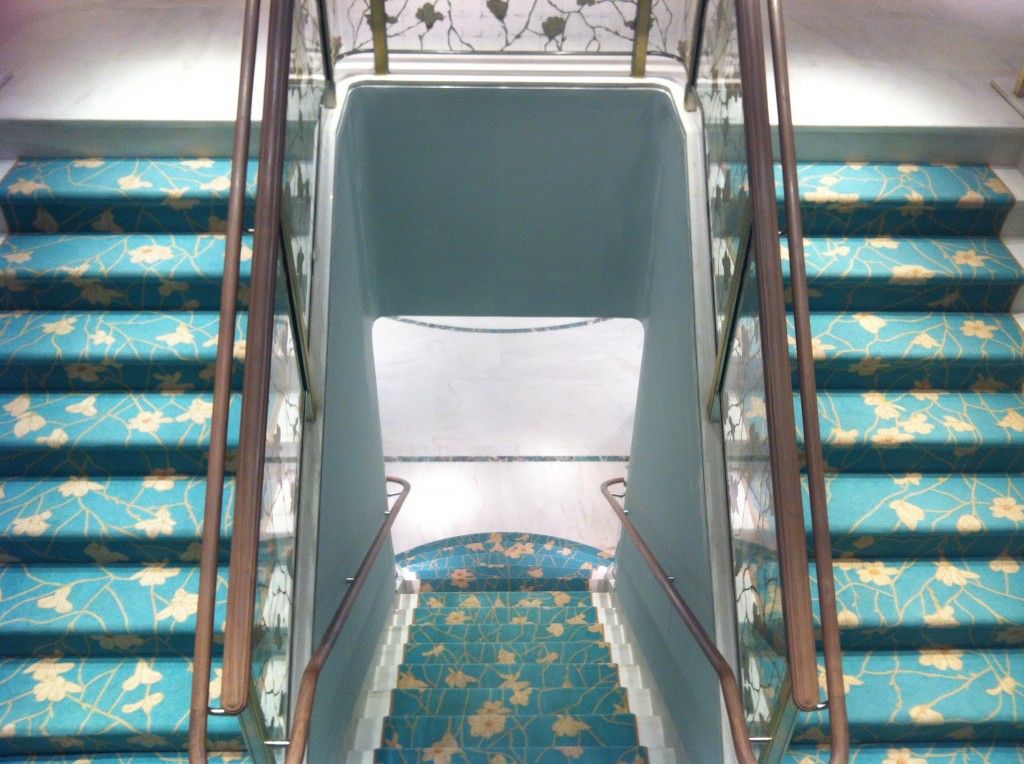 The second floor is just as beautiful as the first, it features the engagement section, the fashion jewellery department and a seating niche which features a heritage gallery wall of Tiffany related artwork.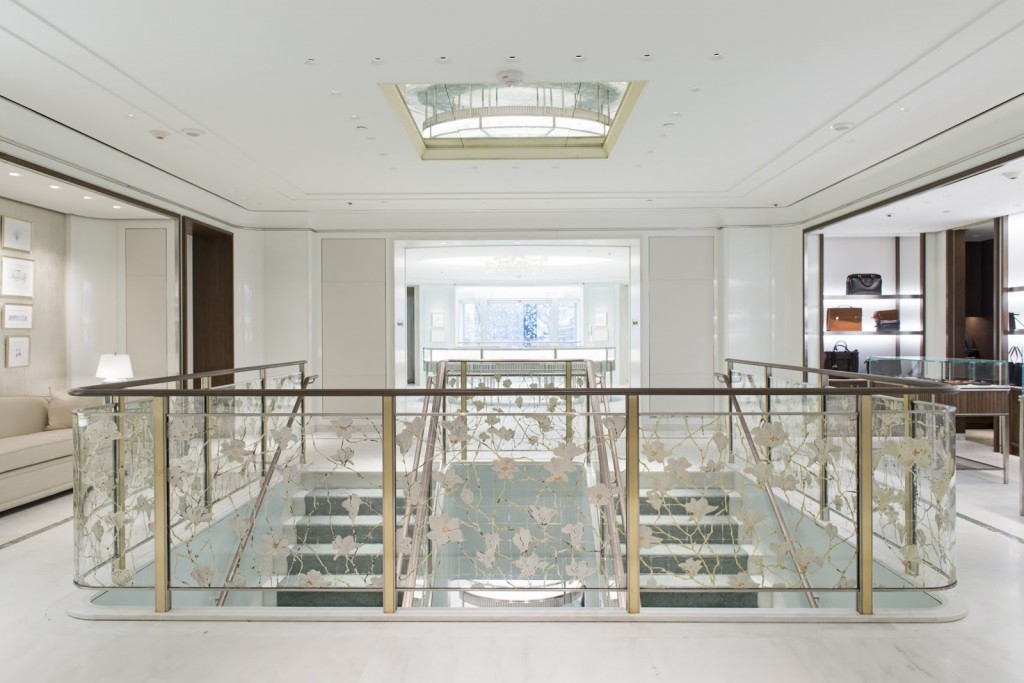 The Engagement Salon, quite possibly my favourite section of the entire store, is reminiscent of the Fine Jewellery Salon downstairs with blue lacquer walls and a Tiffany Magnolia carpet and chandelier. Fully-leafed glass Tiffany Magnolia panels provide a backdrop to the consultation desk and there's even a seating area with artwork of wedding romance hanging above it on the wall.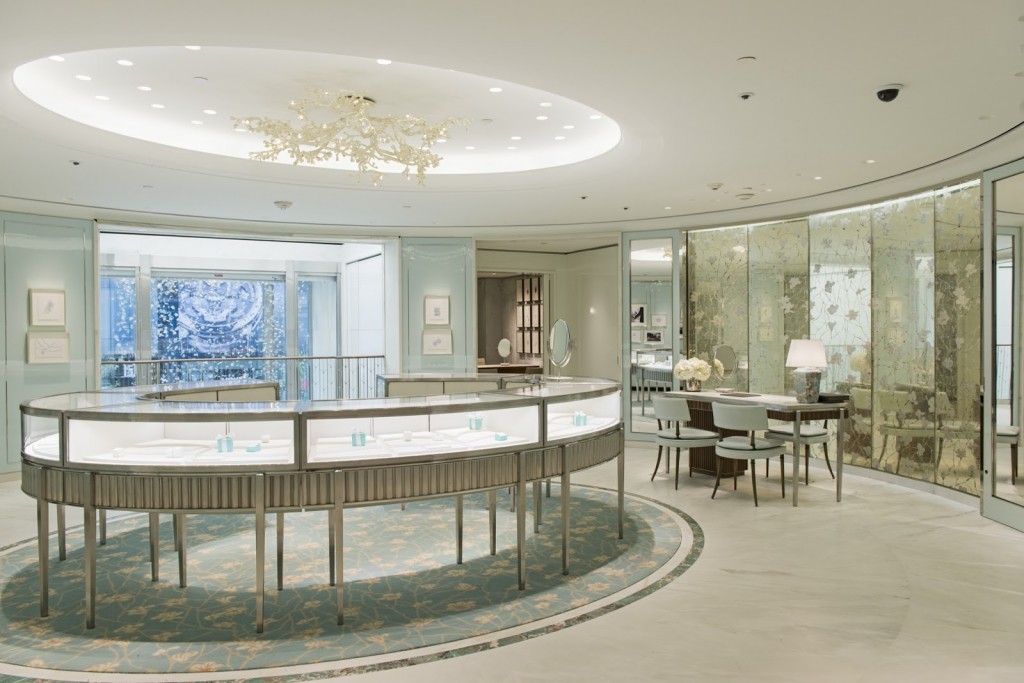 The Fashion Salon is also located on the second floor and features a graphic Tiffany Dragonfly pattern carpet. Beyond the fashion jewellery is a large Customer Service area partially enclosed by wheatleaf screens for privacy and features a heritage gallery wall, featuring more artwork in reference to the Tiffany brand.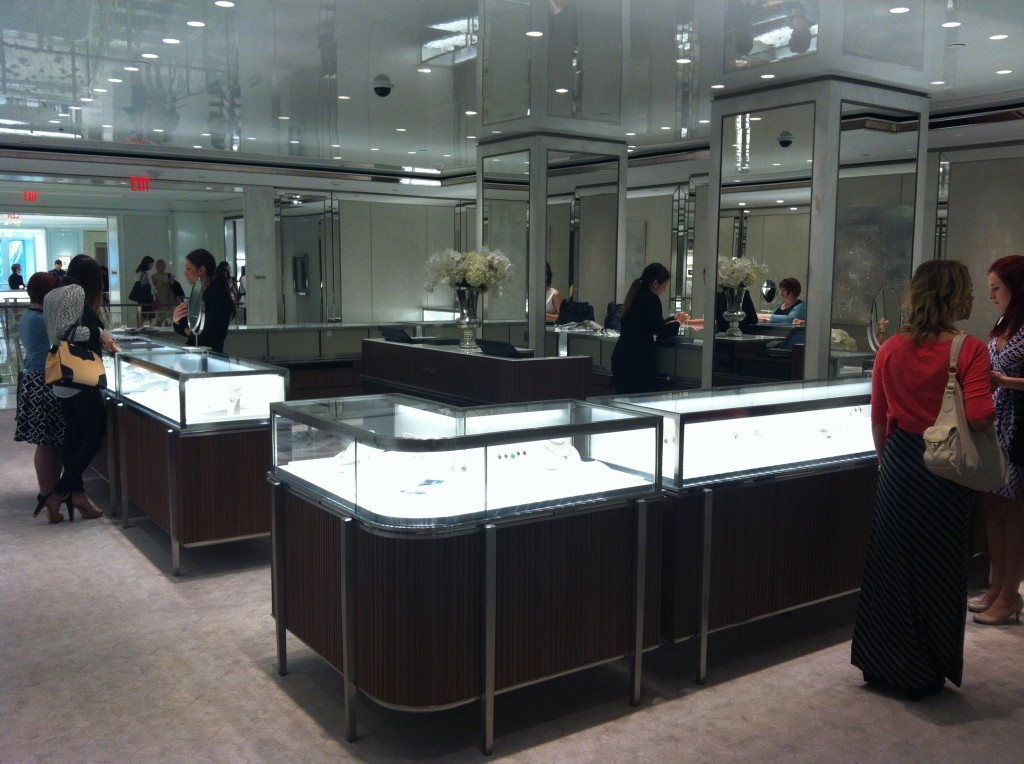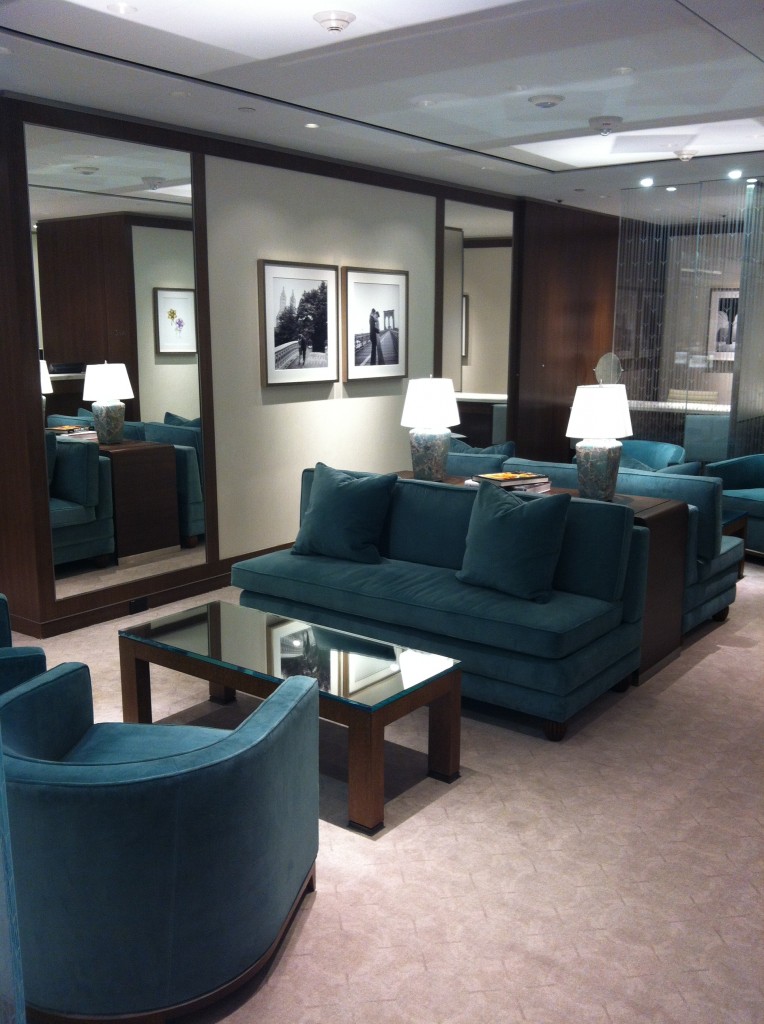 I swear I could sit here all day!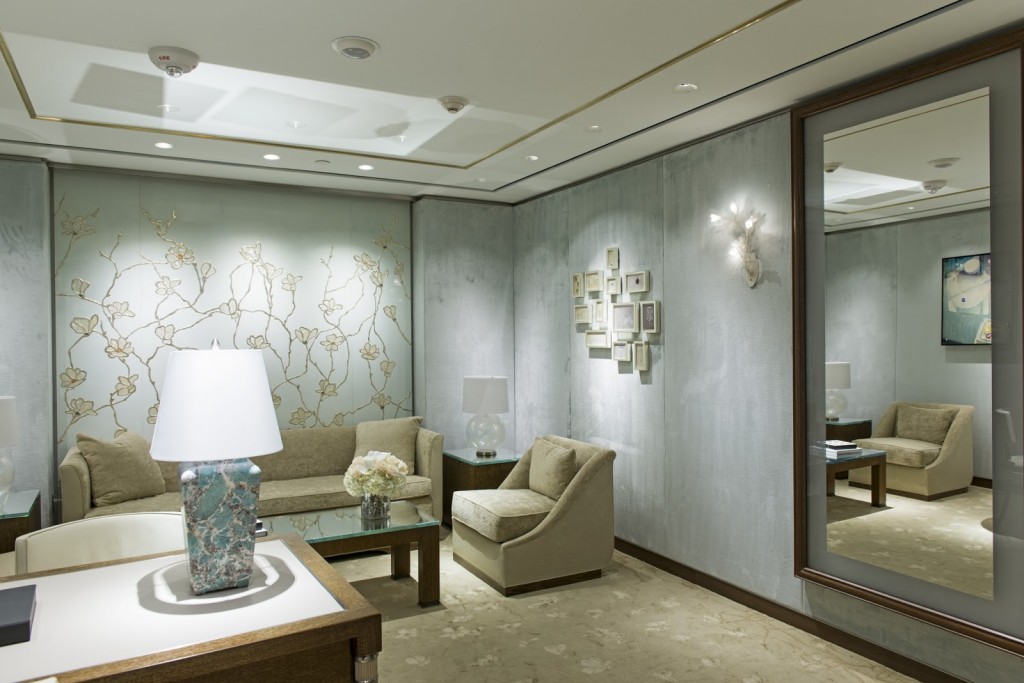 Beautiful wall of purses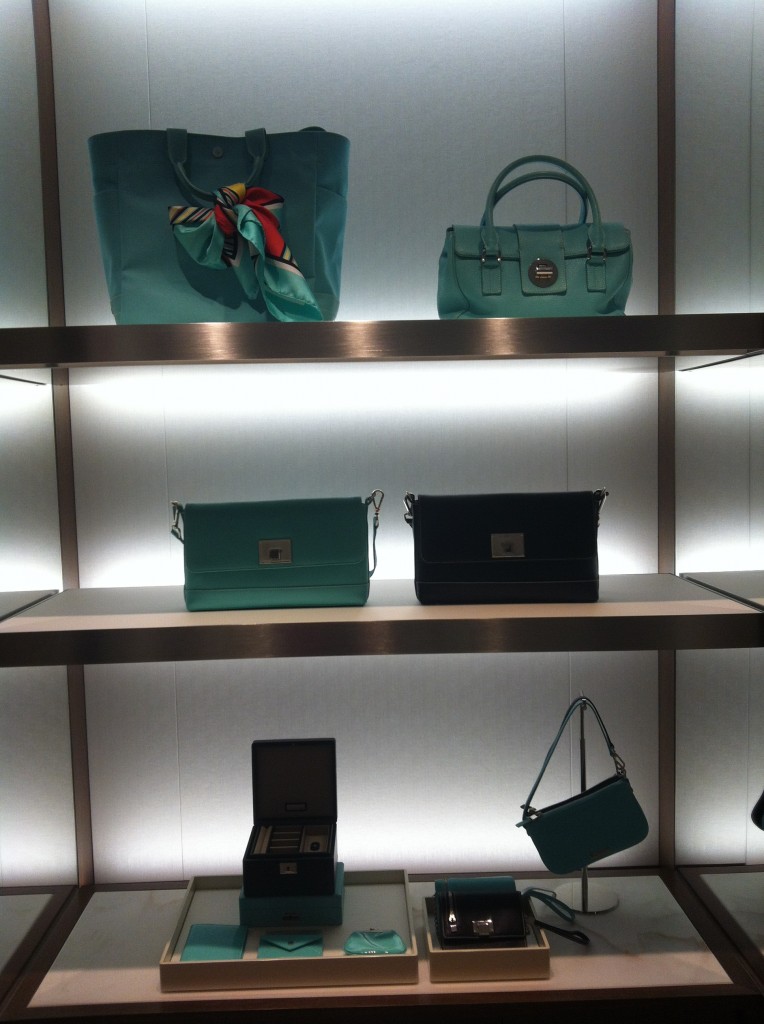 Having my breakfast at Tiffany's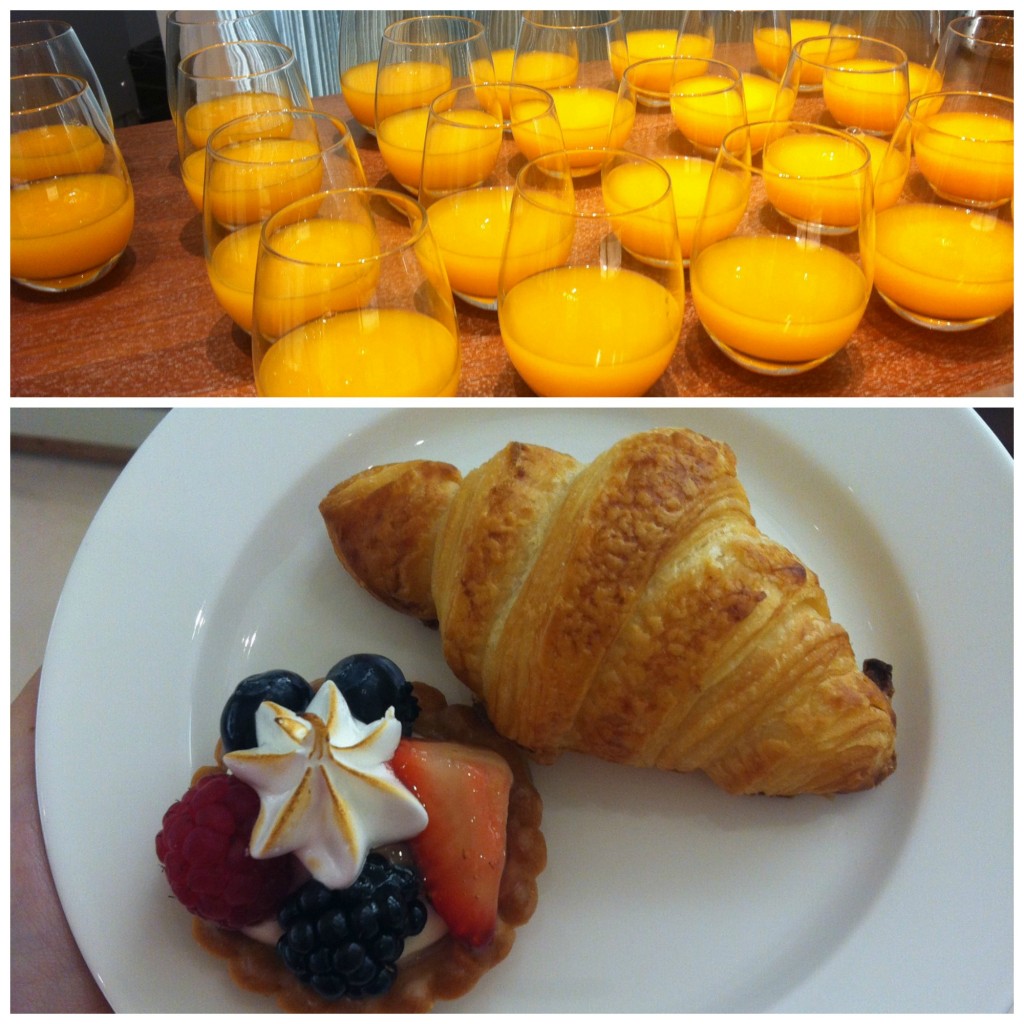 Having some fun with other bloggers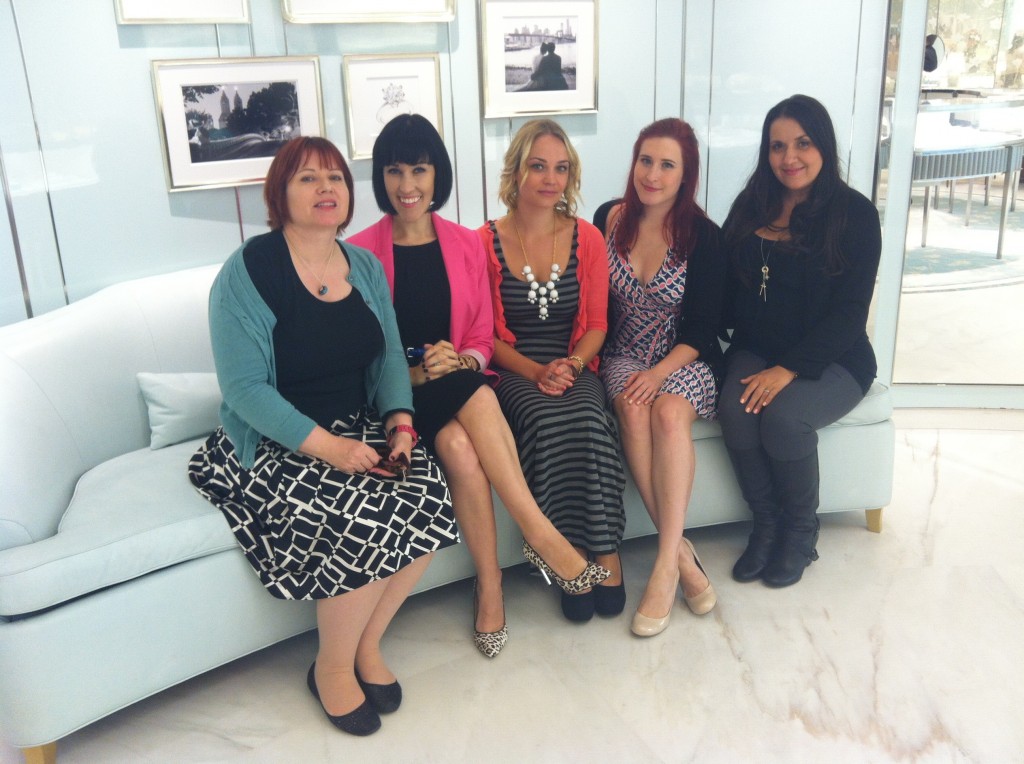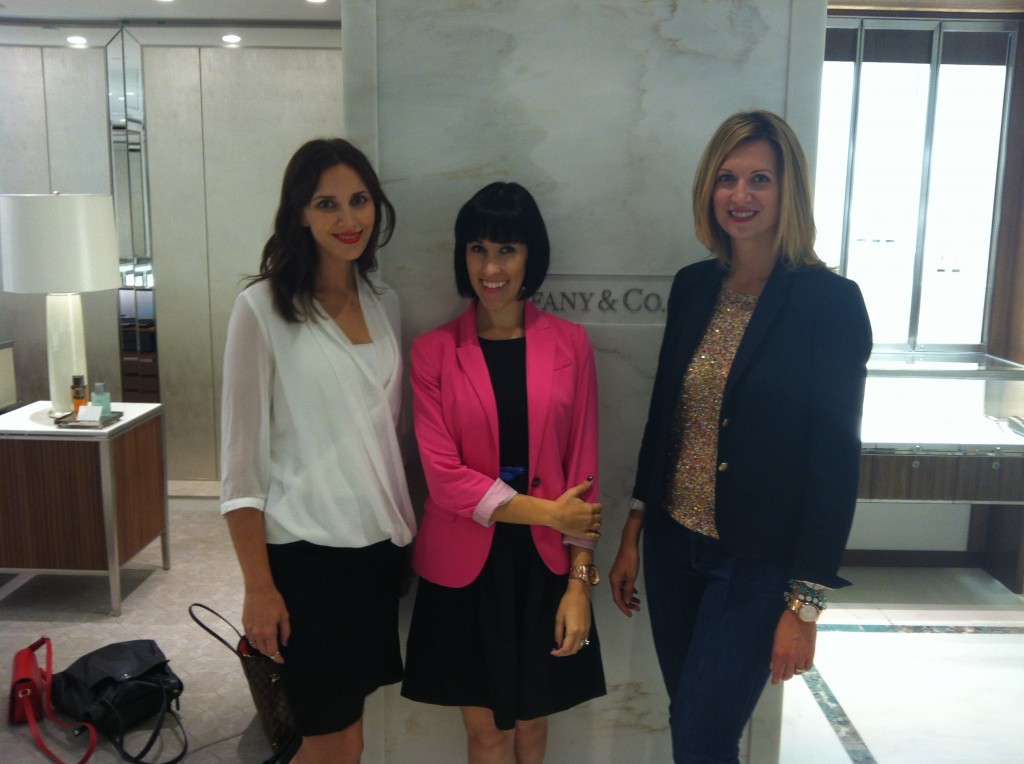 Just a few of the million dollar pieces I got to try on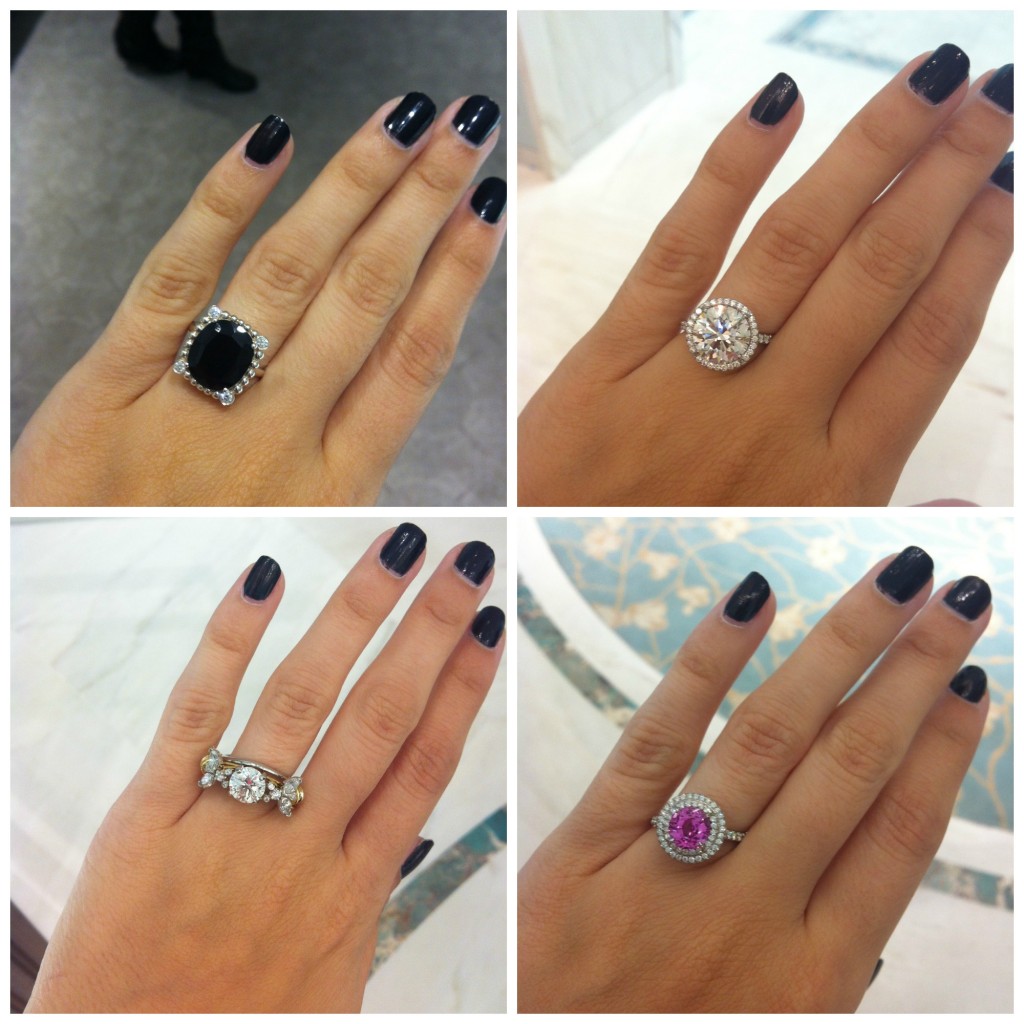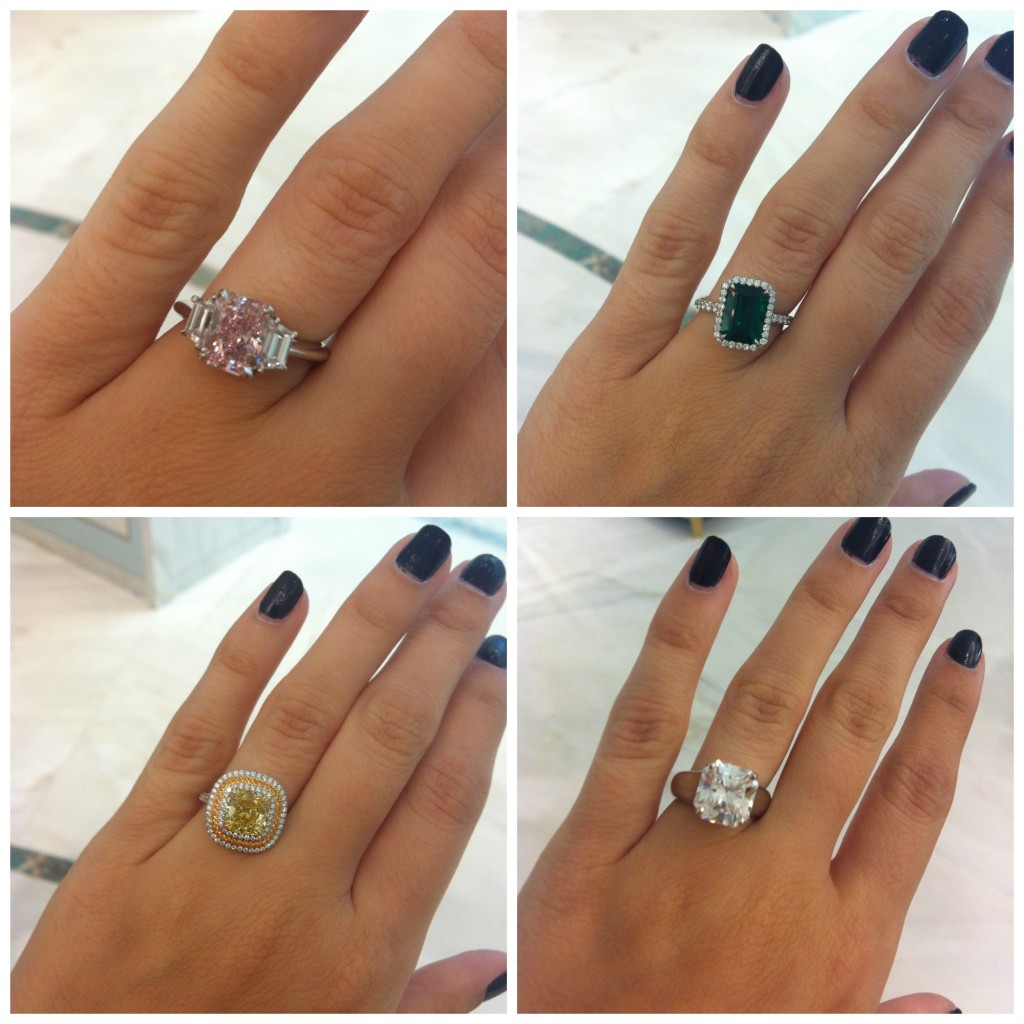 This Fall, Tiffany & Co. presents a new Atlas collection with all the power and magnetism that made this celebrated design a fashion icon. With its classical Roman numerals styled jewellery, that's modern, chic, sophisticated, in 18 karat rose, yellow or white gold diamond bangles, narrow bracelets and necklaces with fine chains that drape the wrist and neck in sterling silver, 18 karat rose gold with diamond and sterling silver bracelets and 18 karat gold with diamond earrings.
Tiffany & Co. also introduces its 2013 collection which features colour-saturated gemstones and diamonds that reflect the exhilarating spirit and grandeur of the sea. Tiffany's master designers and artisans explore the endless blue of the ocean and beyond, creating a wealth of jewels that infuse fashion with glorious color and romantic allure. A bracelet of aquamarines and diamonds mirrors pristine pools shimmering in the moonlight. Tiers of rose-cut diamonds, plumes of pear-shaped stones shape elegant earrings, dramatic drop earrings with green and blue tourmalines, opera-length necklaces of diamonds and sapphires are just some of the fabulous pieces you'll see in this collection.