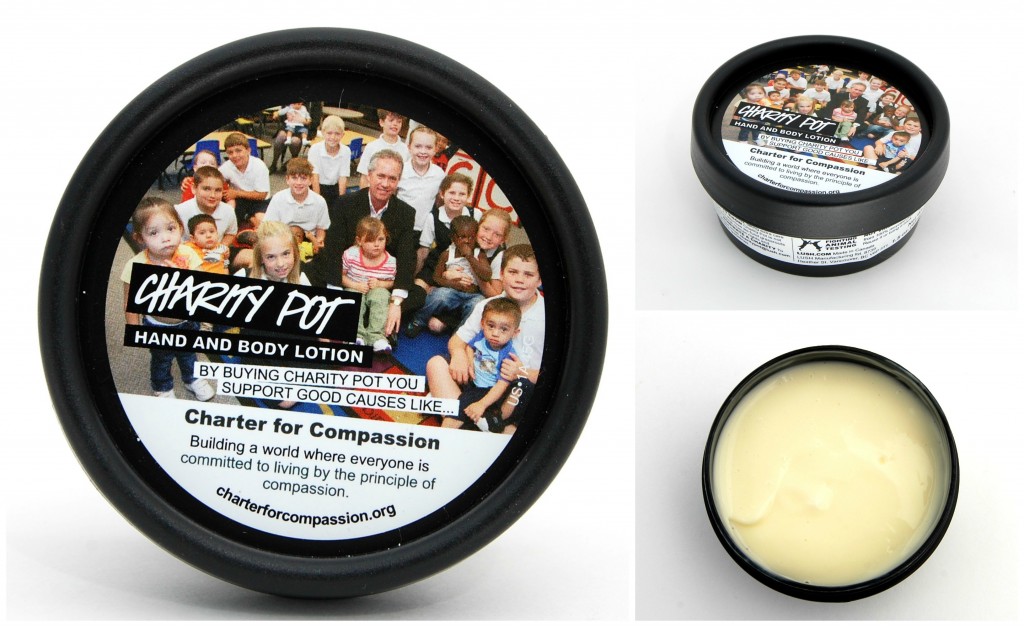 The kids have been back to school for over a week now, and for some students it can be a very stressful time of year due to bullying. The harsh words and actions of others affect millions of students each year and LUSH is taking a stand against bullying and has partnered with Charter for Compassion, an organization committed to promoting compassionate thinking and actions in an effort to erase negativity from communities using these 4 guiding principles. 1. To cultivate a disposition of loving-kindness and respect in ourselves. 2. To exhibit that in how we approach each human we interact with. 3. To commit to the service of others – in our neighborhood, in our country, even across the world. 4. To adopt an open-mindedness and generative, generous spirit that leads to creativity in solving the world's challenges.
I may sound naïve, but I didn't see bullying growing up; when I was in elementary school, everyone was friends, got along great and had respect for each other, maybe having only 30 students in my graduating class had something to do with it? The when I hit high school, everyone seemed to get along okay, sure not everyone was friends, but everyone had their "crowd" they fit into and they were okay with that. Wow have the times changed. I think social media and cell phones have a lot to do with it? We didn't have them back when I was growing up, okay now I'm sounding old, but we didn't hide behind our computers, making fun of strangers, sending mean texts back and forth, if we had a problem with someone, we did it face to face and resolved the issues at hand. I feel sorry for all these young children now and what they have to face, each and every day.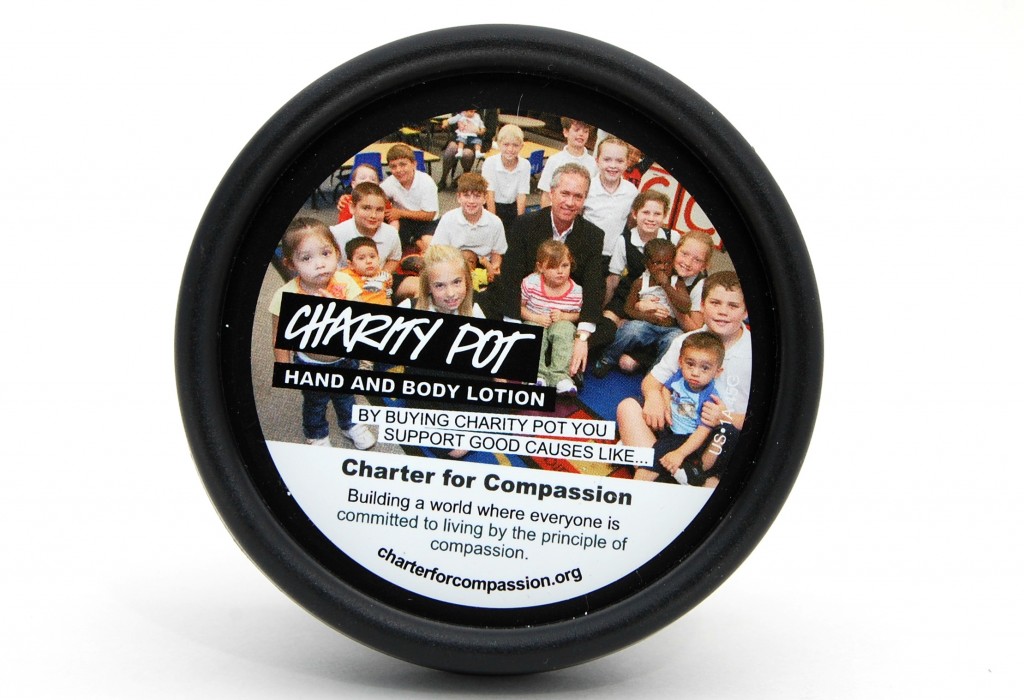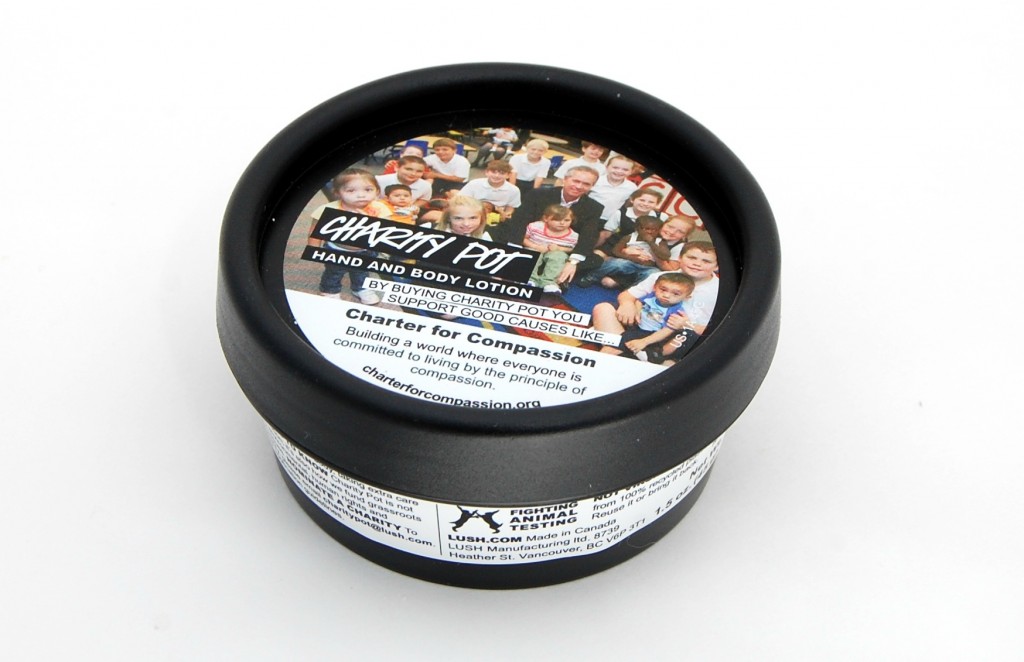 Canadian artist, photographer and founder of The One Project, Bryce Evans, has partnered with LUSH to create the artwork for the Erase Bullying campaign. He once suffered from depression and now uses art to create a collaborative community for positive change and hopes to inspire people out of depression and into a better life.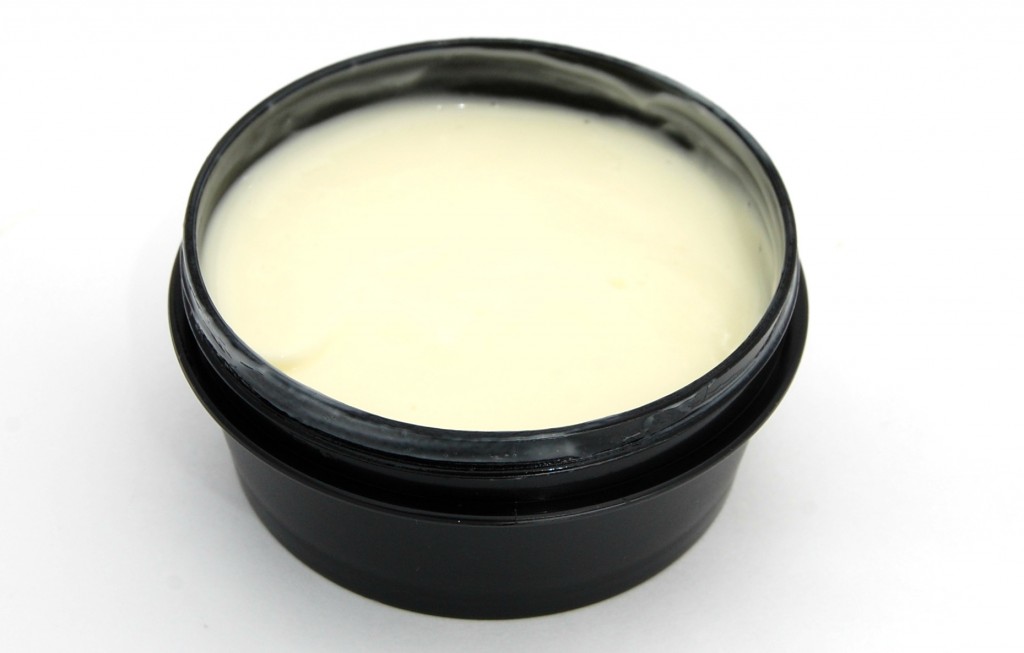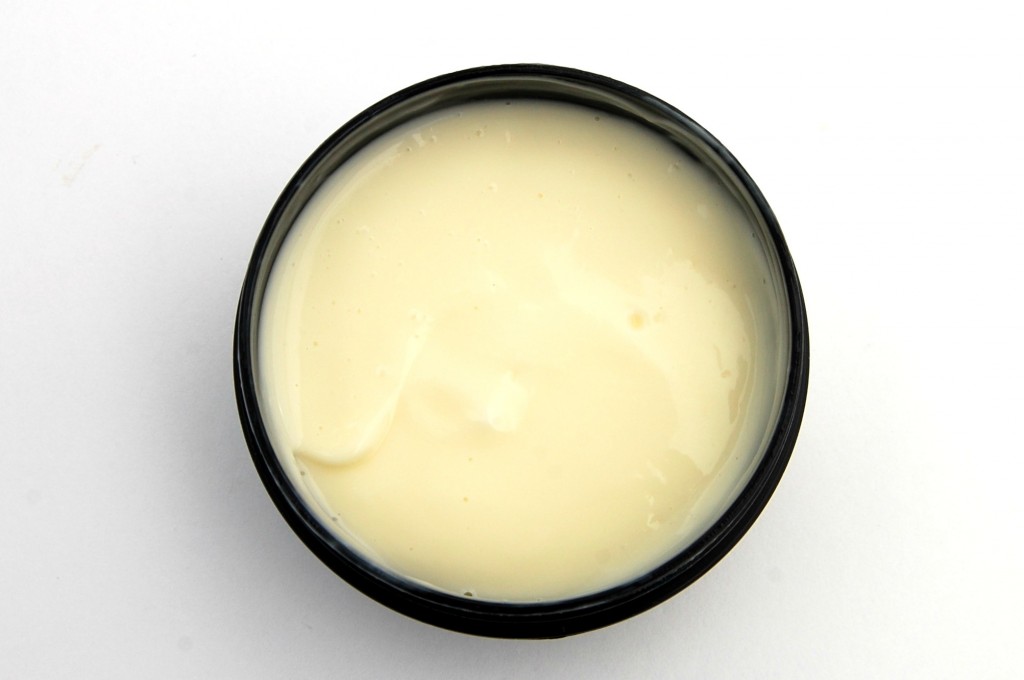 Show your support by purchasing a limited edition LUSH Charity Pot hand and body lotion where the entire purchase price will be donated to Charter for Compassion and join them by erasing hurtful words from your vocabulary. Inside this black pot, specially designed by Bryce is a super thick and creamy body lotion that will help to hydrate and moisturize dry, parched skin. LUSH uses only the finest, high quality ingredients like fair-trade cocoa butter and is lightly fragranced with ylang ylang, geranium and tagettes essential oils. It leaves your skin feeling softer and smoother than ever, but you feel especially good knowing that each tub you purchase you're helping the greater good. This luxurious hand and body lotion is only $5.95 for 45g or $21.95 for 250g.