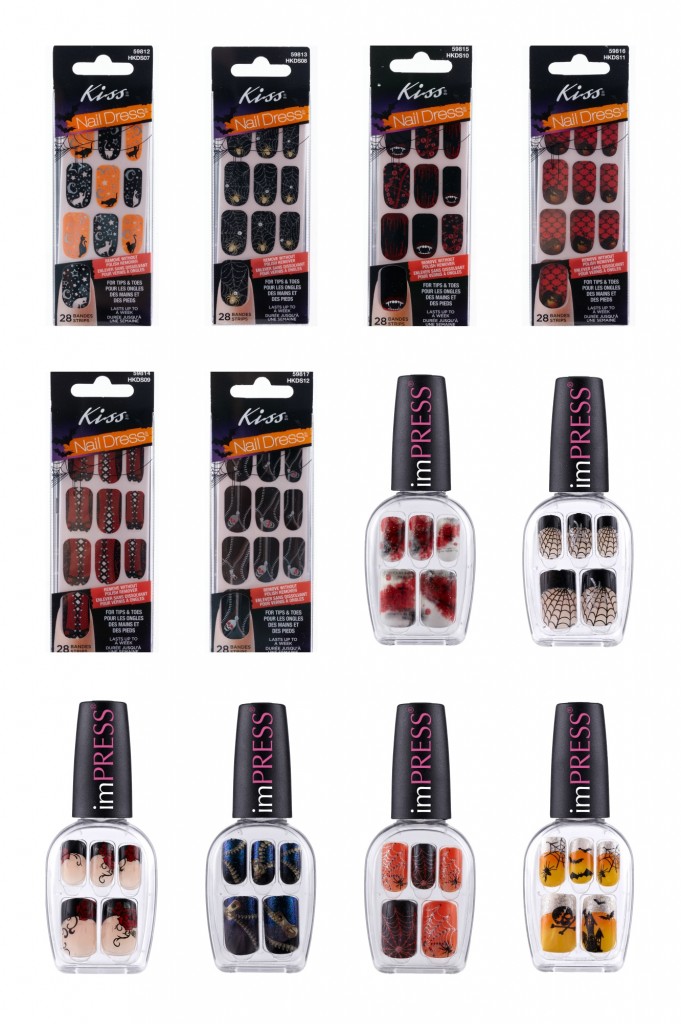 October is finally here, not only is it amazing month cause it is my Birthday and Thanksgiving, it's the wonderful time of the year when the spooky ghost and goblins come out for Halloween. No matter how old you may be, Halloween brings out the kid in all of us. What's more fun than getting dressed up in silly costumes, eating candy till our belly aches and handing out candy to all the lil kiddies? If dressing up is not your thing, you can still have fun with your nails by applying limited edition Broadway Nails Halloween imPRESS Press-On Manicure And Kiss Nail Dress Halloween Collection; each product comes in 6 different designs like spider webs, skulls, black cats, bats, and more.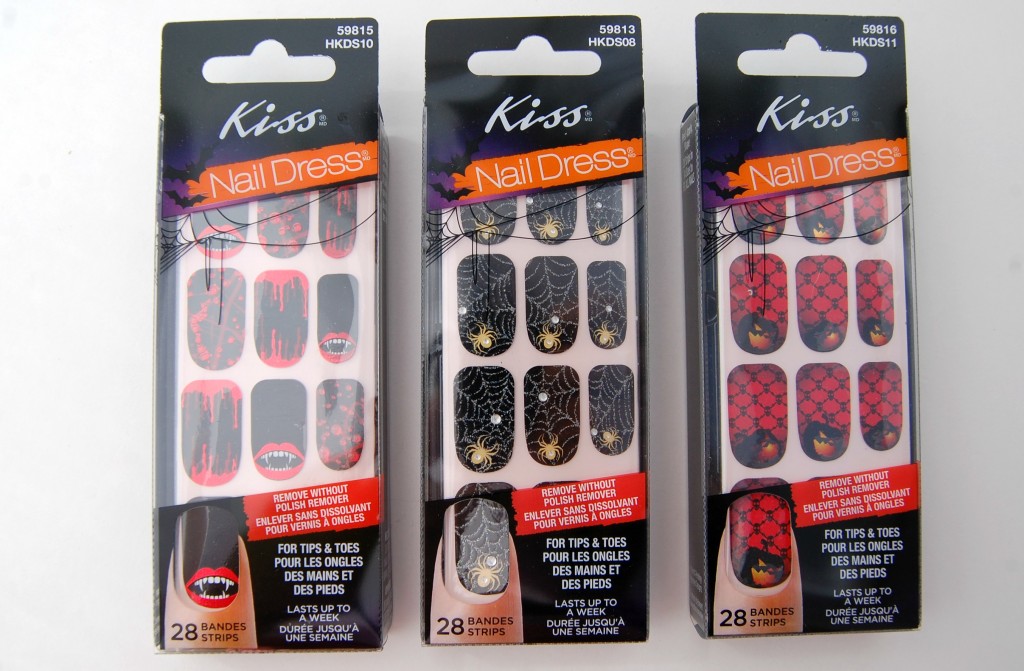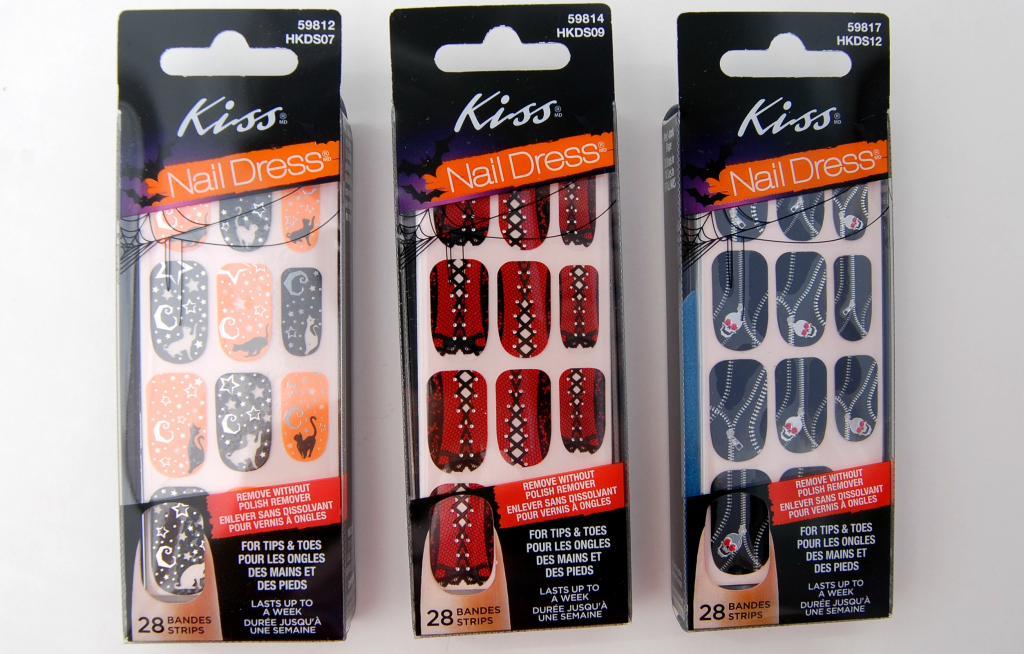 If you've seen any of my nail posts in the past, you know I can't paint my nails to save my life and although I love the idea of nail art, no way would I be able to create such detail on my nails, let alone have the time to accomplish it. Broadway Nails Halloween imPRESS Press-On Manicures are perfect for the girl that wants the detail of professional nail art and the length of someone who has healthy long nails (I can't seem to grow my nails no matter how hard I try). Heading to a last minute Halloween party and don't have a costume, these press-on nails can add an extra touch of spookiness to your outfit.

Broadway Nails Halloween imPRESS Press-On Manicures come in cute little, transparent, containers that resemble nail polish bottles that house 24 press on nails in 12 different sizes. The cap twists off and the faux bottle opens up to reveal the press-on nails on the inside. The nails come with a removable tab on the back that exposes a sticky adhesive that you apply to the nail. You first start by prepping the nails with the prep pad that's included in the kit followed by matching your nails to their appropriate size press-on nails. You then peel off the removable tab from the back of the press-on nail and place it tightly to your nail bed and press down. Once applied to the nail, they ain't going anywhere, they're incredibly sticky, so make sure they're placed correctly before pressing down. You can then clip and file them down to desired length, if you like. These take only minutes to apply, with no drying time since you're not using any messy glue like other press-on nails. They last an entire week on the nails and although they claim to be a one-time use only, you can always use some nail glue on the back of them to get another week's worth.
These Broadway Nails Halloween imPRESS Press-On Manicures for Halloween are the cutest designs I've seen in a long time, I love that once I apply them to my nails, I don't have to worry about them popping off and go on with my daily activities. I did indeed get 7 days of perfect wear out of them, by far the best stick on nails I've come across. These are super easy to apply, I hate waiting for nail polish to dry, so no matter if I'm running late on time I have no excuse for my nails to not look perfect. These are in stores now and retail for $10.99.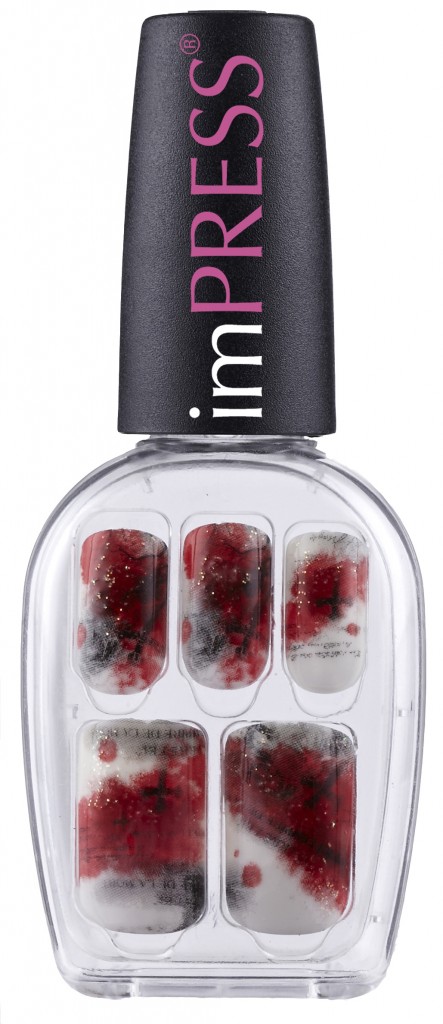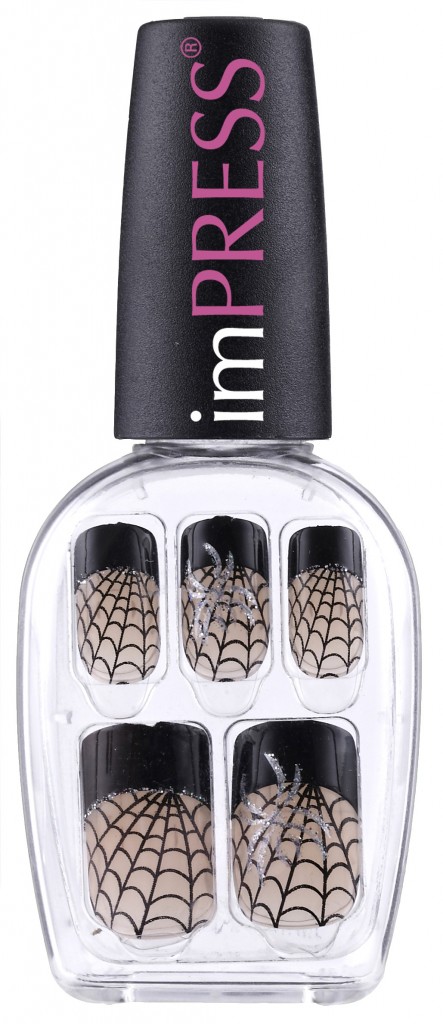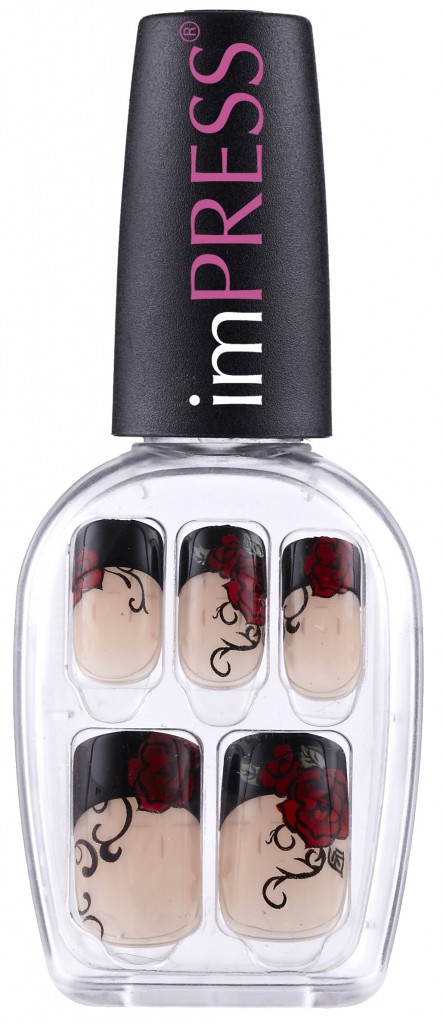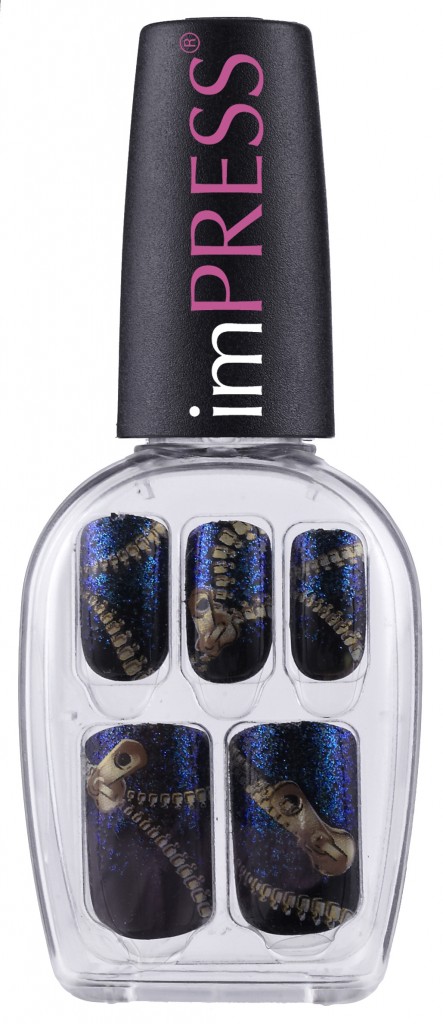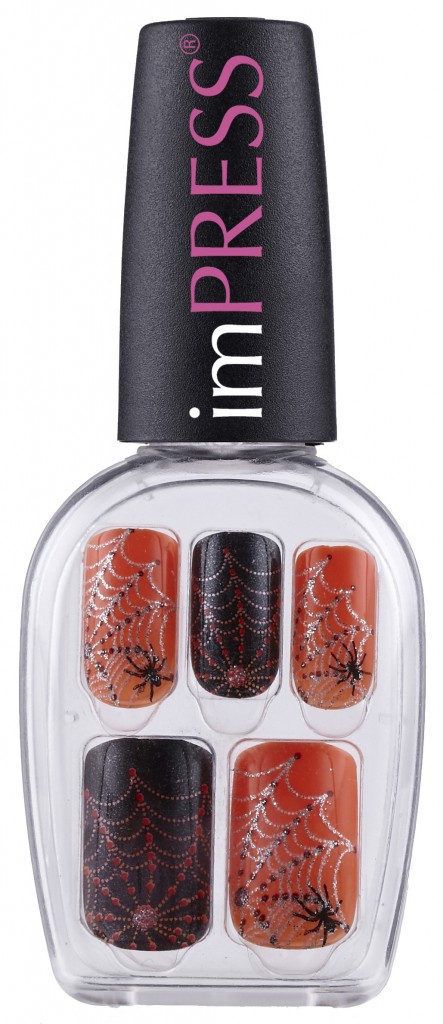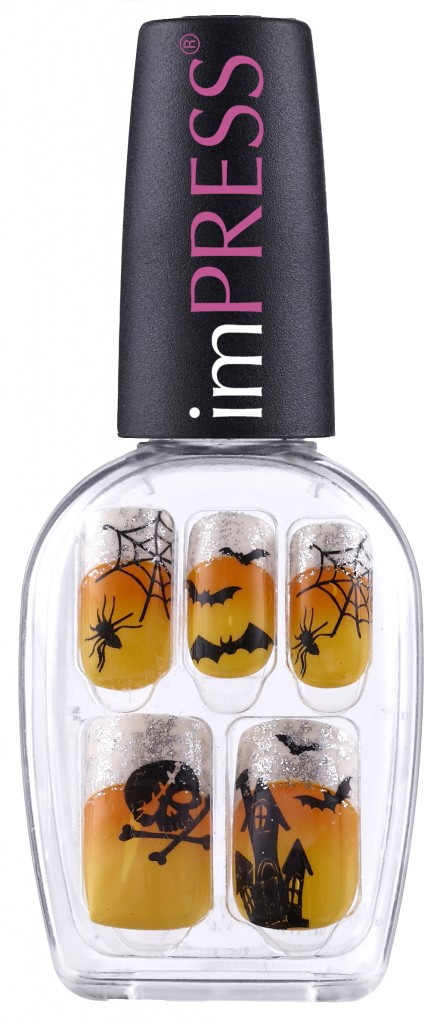 I've talked about and reviewed Kiss Nail Dress before but these Halloween ones might be my favourite yet, the detail on them is incredible. The package contains 28 nail strips in a variety of sizes so that you can match them up to your nails for a perfect fit. It also comes with an instructional booklet with other nail art ideas, and a nail buffer to help smooth and shape your nail sticker to the perfect contour of your regular nails and it can last up to 7 days. They have a built in top coat that maximizes their staying power and are super easy to put on. You start by cleaning your nails with nail polish remover followed by matching your nails to their appropriate nail strip. You apply the nail strip closest to your cuticle and press in onto your nail, you finish off by folding down the edges and file to perfection. Like the imPRESS Press-On Manicures they take only minutes to apply with no dry time or messy glue. They last an entire week on the nails, although you can see some wear around the edges by the 4th or 5th day.

Halloween Kiss Nail Dress are super lightweight on the nails, its almost like you're wearing nothing at all, the same effect you would get from nail polish, mind you they don't last quite as long as the imPRESS Press-On Manicures. The fact that you would never be able to paint the details of these nail dress, makes them that much more special and amazing. They're easy to take off, just peel the back and the strips come right off within seconds with no sticky residue left over or having to use nail polish remover. These are in stores now and retail for $10.99.