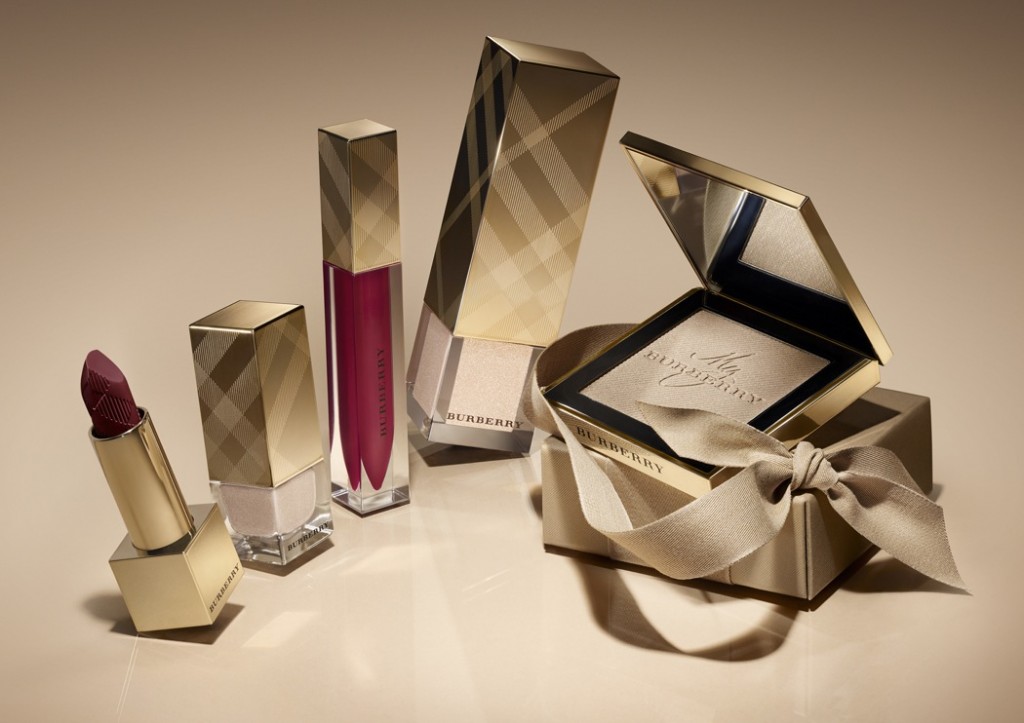 Crisp Air & Soft Light of Winter

Over the holiday's my-go shade was Oxblood from the Burberry Winter Glow Collection. This festive holiday collection features limited edition shades in stunning and luxe gold packaging and was inspired by the crisp air and soft light of winter. The collection allowed you to create naturally illuminated skin, rich golden, enhanced eyes and lips and nails in gold and oxblood festive hues.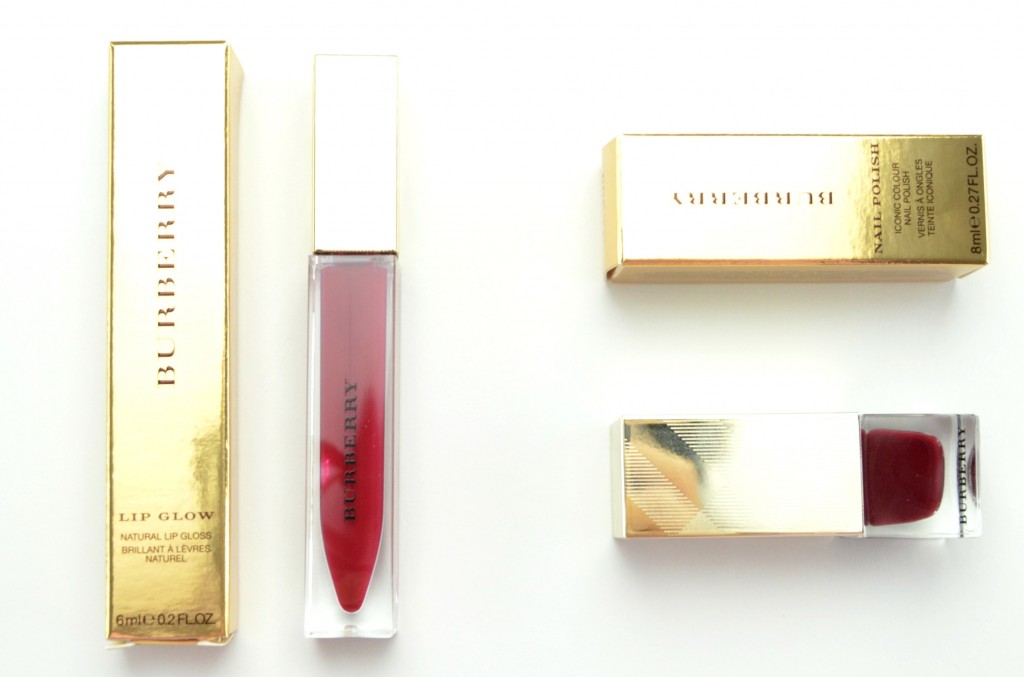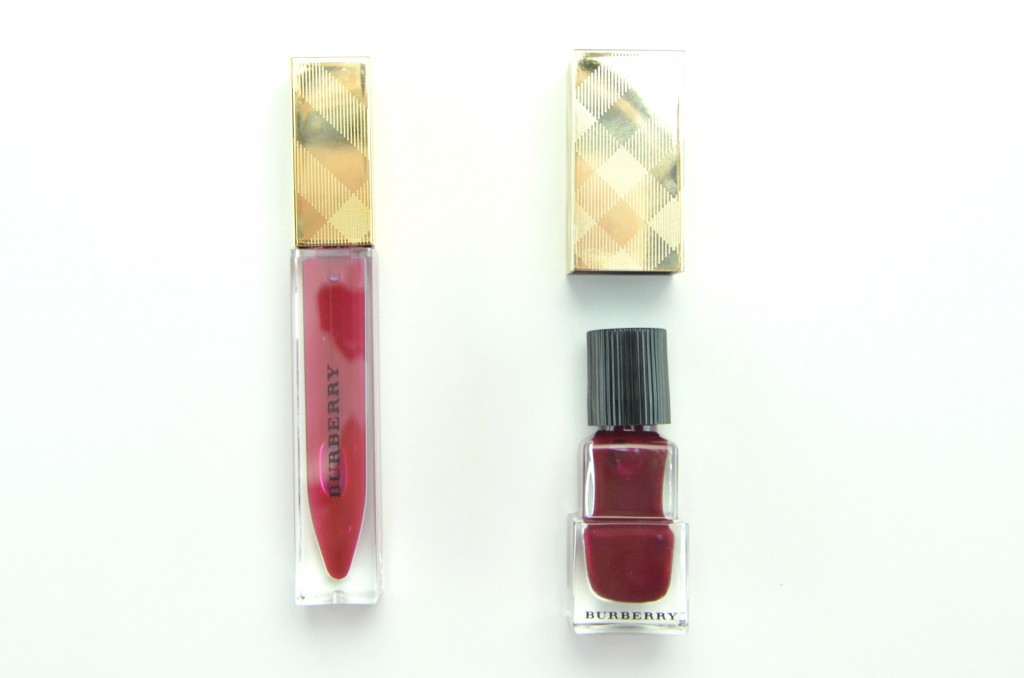 Burberry Lip Glow is a sheer, colour-rich lip gloss that's infused with light-reflecting pigments for incredible shine. It's formulated with nourishing oils and rose extract that's known to hydrate for softer, supple, natural plump looking lips. It has a lightweight, smooth and creamy texture that glides on almost effortlessly. It did tend to skip a bit when applying and took a few swipes to get it perfectly even. It's comfortable to wear the entire day without feeling sticky or tacky and lasted for about 4 hours on the lips before fading. It comes in Gold No. 25 and Oxblood No.23 and retails for $32.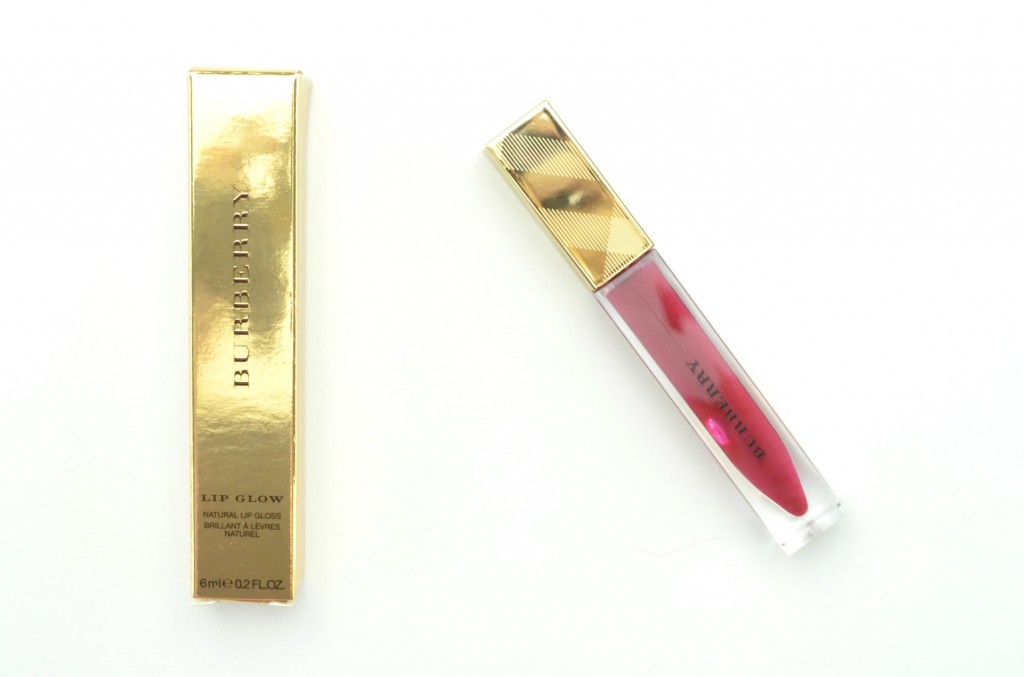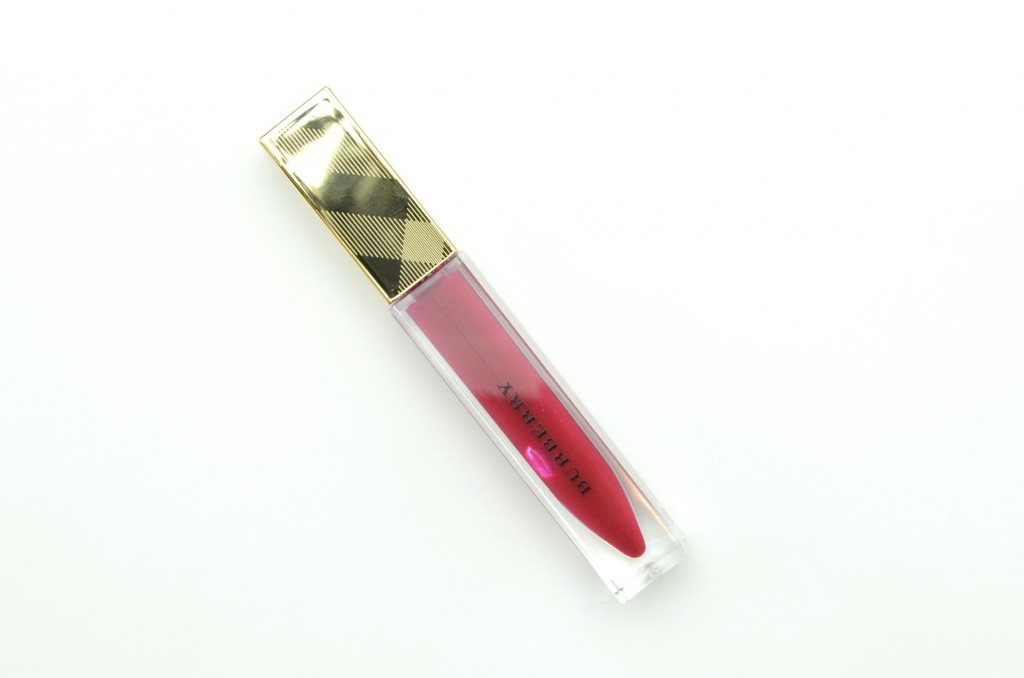 Burberry Lip Glow in Oxblood is a semi-sheer, medium-dark fuchsia pink with an illuminating and incredibly glossy finish. Keep in mind, it applies quite a lot lighter and pinker on the lips than it appears in the tube. It's such a gorgeous colour that I literary have no words to express my love for it. I love that I'm able to control the intensity of the colour, allowing for the perfect shade to take me from day to night.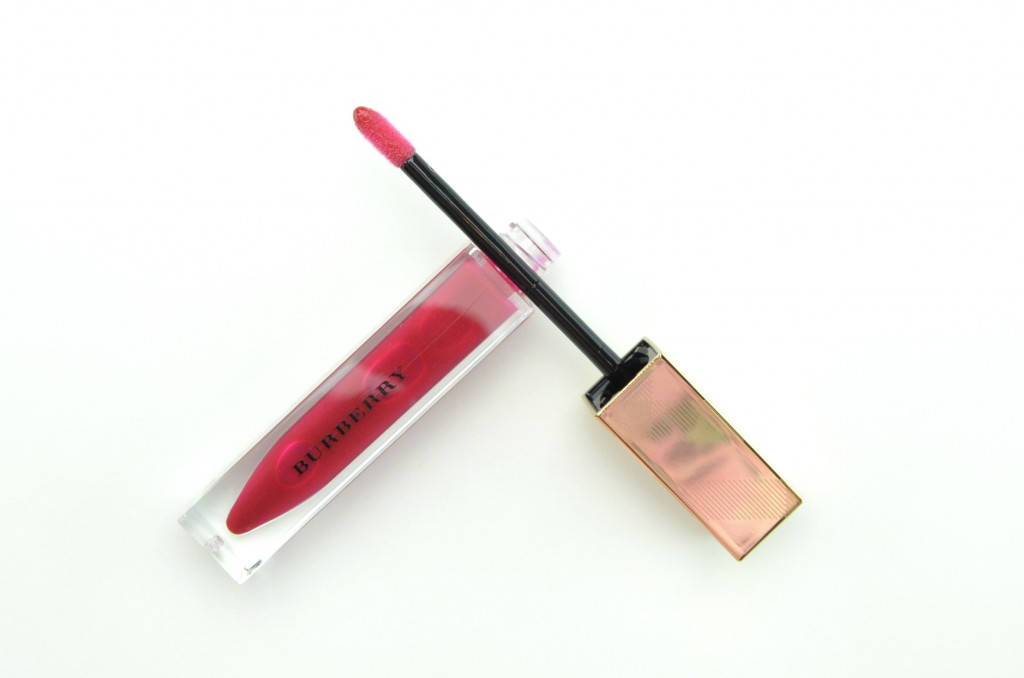 Burberry Nail Polish comes in a square glass bottle with gold mirrored pull off lid that reveals a black twist off lid underneath. It contains strengthening and moisturising elements, including anti-oxidant pro-vitamin B5 and myrrh extract, to help protect nails and prevent breakage. It has a wide, flat, rounded brush for easy application in a single stroke. It delivers a high shine finish that lasts for days, even without a top coat. It's fully opaque in 2 coats, although if you're a pretty good painter, you could probably get away with one. It provides a streak-free application each and every time and has a quick drying formula. It lasts a solid 4 to 5 days before chipping, but it never loses it high-gloss finish. It comes in Gold No.447 and Oxblood No.303 and retails for $25.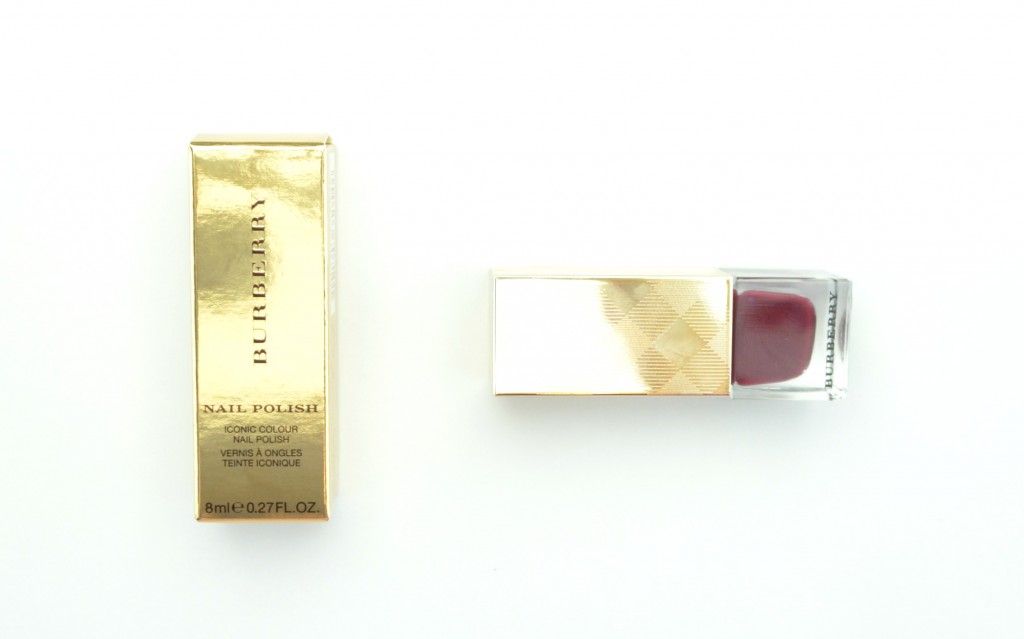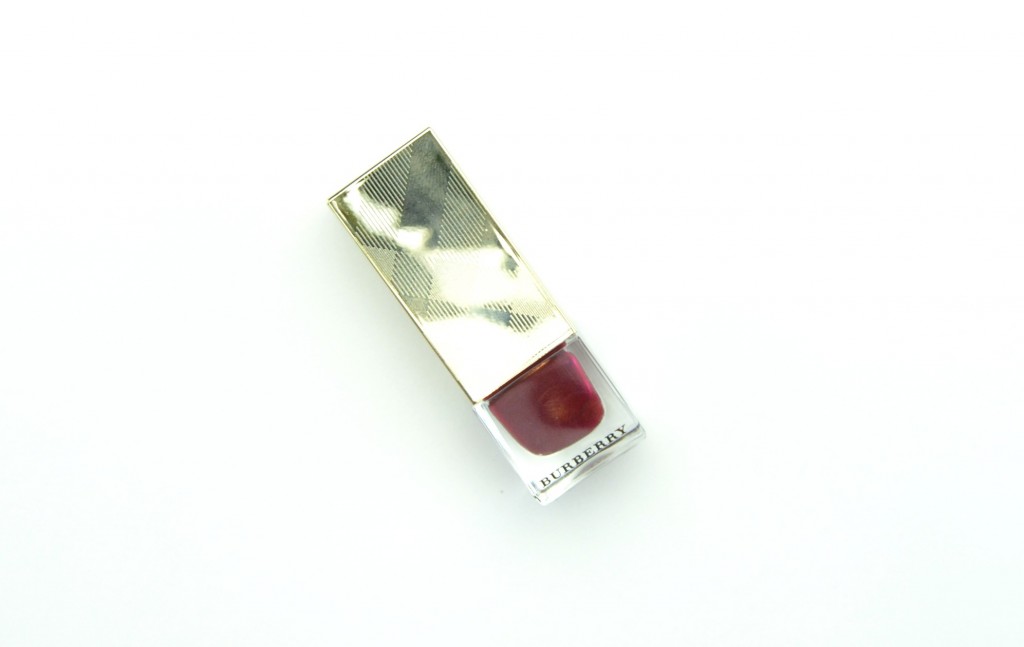 Burberry Nail Polish in Oxblood is a rich and deep burgundy, almost maroon red with hints of berry reflected in certain lights. Unlike the Burberry Lip Glow in Oxblood that comes off a lot lighter than in the tube, this shade actually comes off a tad darker than in the bottle. It's truly unlike any other polish I have in my collection. Besides being obsessed with the colour, another huge bonus for me was it removed almost effortlessly. For those of you who wear red, know it's virtually impossible to take off red nail polish without staining your nailbed, cuticles and fingers. This oxblood colour just slid right off, no fuss, no mess.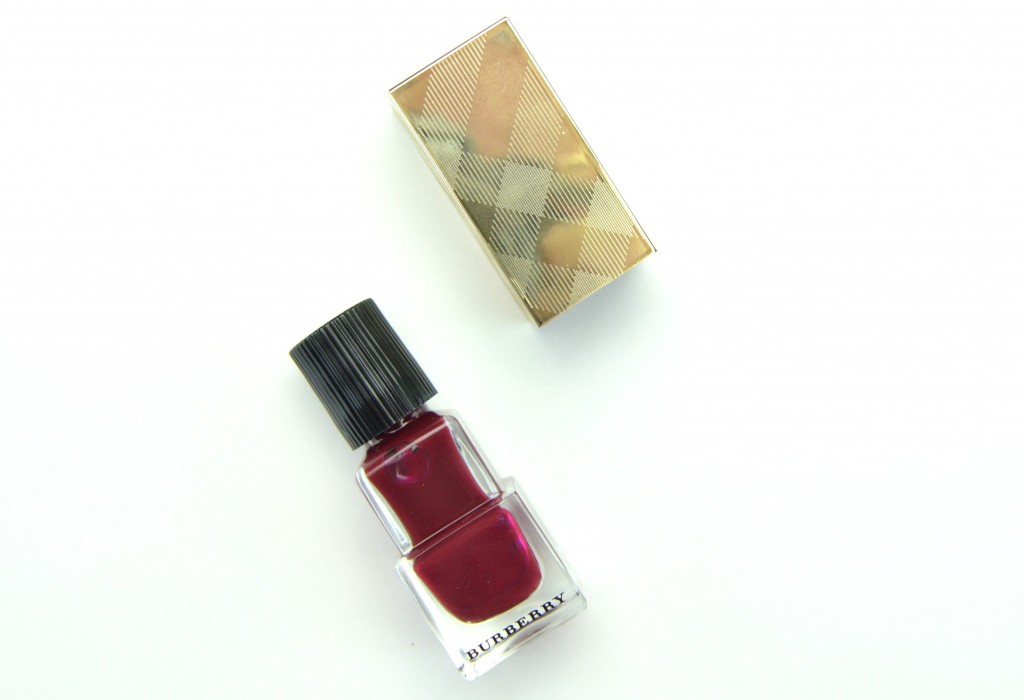 Also in the collection, Gold Glow Fragranced Luminising Powder Gold No.01, Fresh Glow Fluid Nude Radiance No.01, Complete Eye Palette Gold No.25 and Lip Mist in Gold No.217 and Oxblood No.214. It's available at Nordstrom Chinook Centre in Calgary, online at burberry.com and some of the collection at Burberry Boutiques in Vancouver and Toronto.