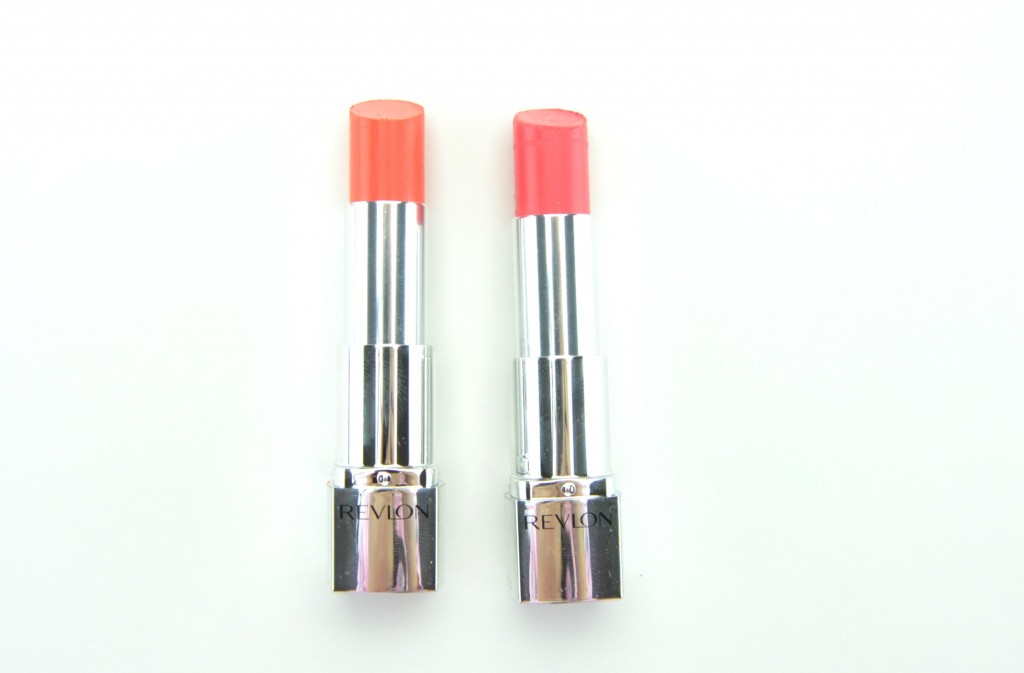 True color clarity without the heavy feel
Revlon Ultra HD Lipstick is a new revolutionary wax-free gel technology that provides true colour clarity in one smooth swipe without the heavy feel of a traditional lipstick. It delivers high-definition colour in 20 new shades and retails for $9.99.
Revlon Ultra HD Lipstick comes housed in a silver mirrored tube with a clear acrylic lid so you're able to see the shade within. It has a lightweight, extremely rich and creamy, almost slick texture. It has excellent pigmentation and fairly opaque in a single swipe. It applies beautifully and glides across the lips with ease without the use of a lipliner. It gives a natural sheer finish that's extremely buildable for more intense colour payoff. It's fairly moisturizing on the lips, although not highly hydrating, but is comfortable to wear the entire day. It never feels tight or dry, but does smudge and transfer a little. It doesn't cling to the lips like a wax-based formula should, but it does stain the lips with a stunning sheer tint. It lasts for about 3 hours on the lips before starting to fade. It does have an extremely strong, fruity, cherry scent that's incredibly sweet.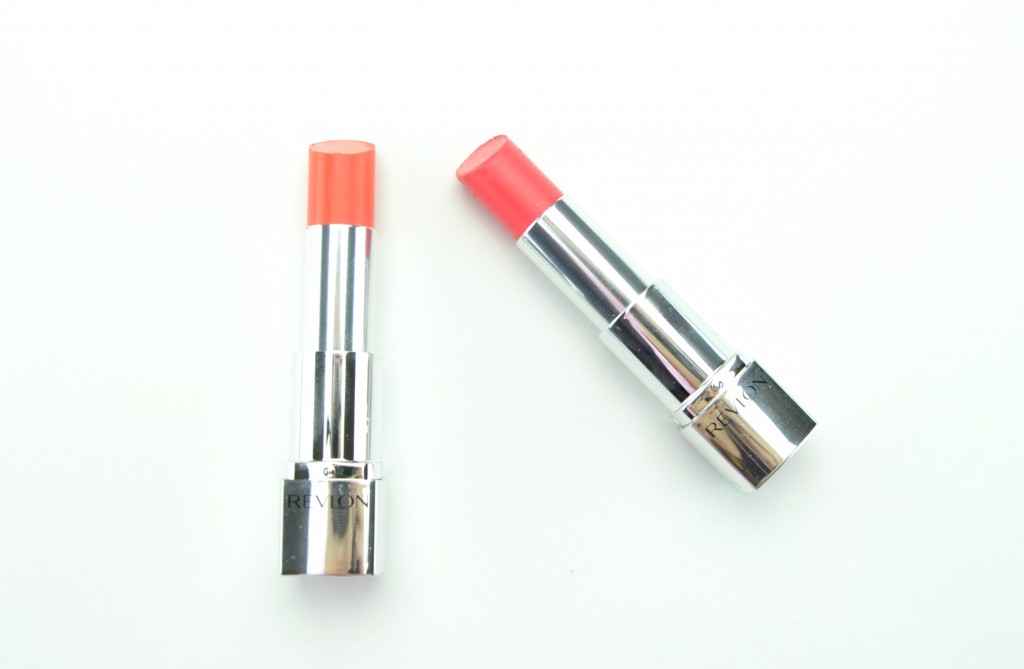 Although I wouldn't say the new Revlon Ultra HD Lipstick are truly innovated, I did truly enjoy the formula and the application process. I've heard other bloggers saying that the bullet doesn't completely retract all the way down into the tube and you end up having lipstick smudge on the inside lid. From the two I currently have, I haven't had this problem, both mind retract up and down as normal. Another thing to keep in mind is when you first swatch or apply them when you first get them, they do tend to apply somewhat patchy and unevenly, but once you get past that initial layer, they apply smoothly and evenly. I'm in love with the texture, it's like applying butter to the lips and when I rub my lips together, its silky smooth. Although it's not longwearing, it does hold up for a few hours. If you're someone that is sensitive to scents or doesn't enjoy flavoured lipstick, you might be a little bothered by these?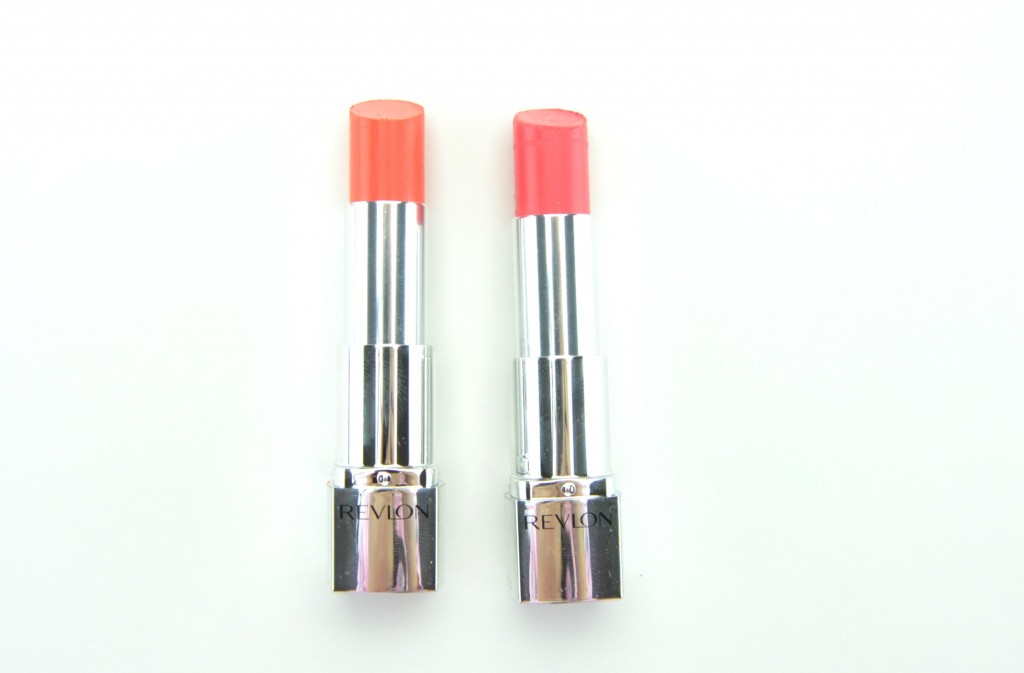 Revlon Ultra HD Lipstick in Geranium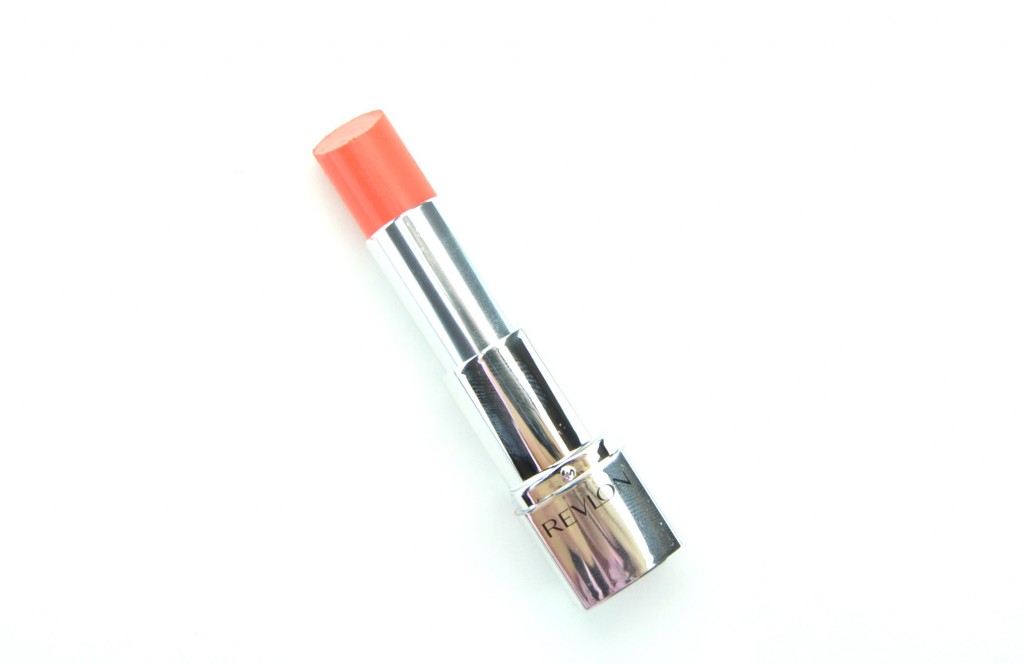 Revlon Ultra HD Lipstick in Hydrangea