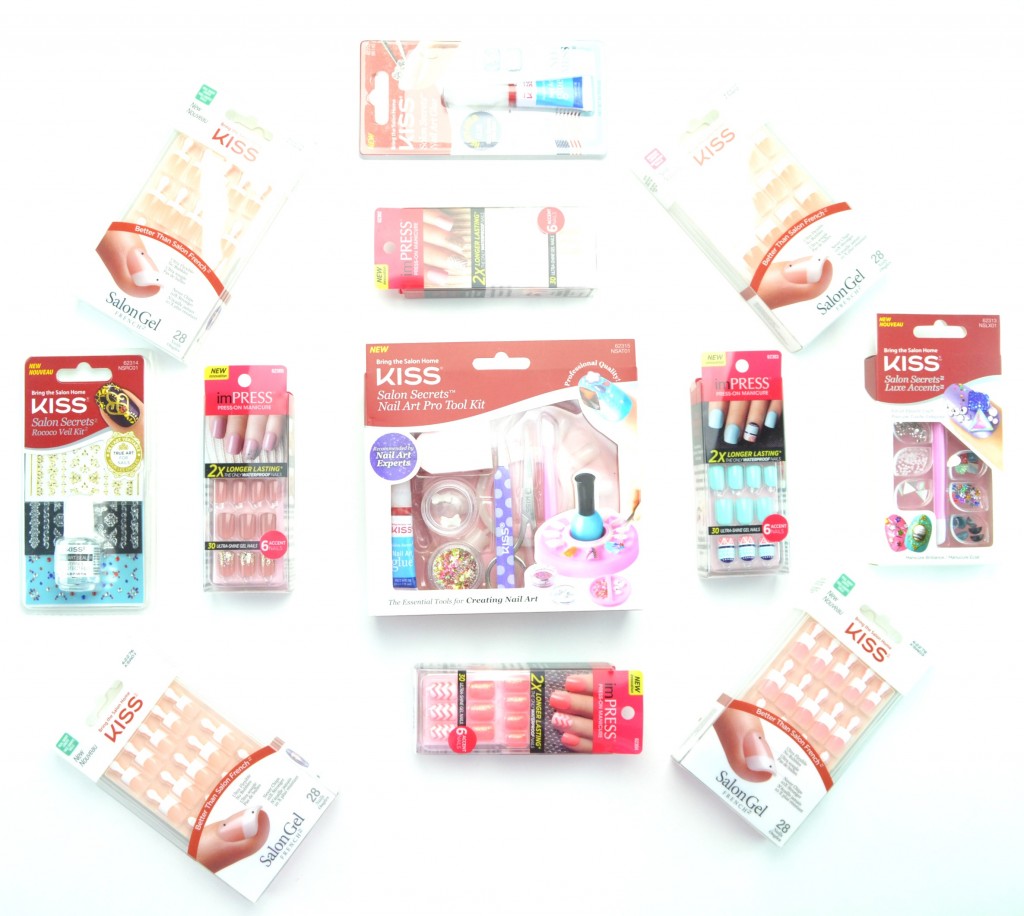 Easy manicures at home

I few months ago I had the honour of getting a manicure done by celebrity nail artist, Gina Edwards. She introduced me to a few new KISS and Broadway Nails innovations and product releases for 2015. I've been dying to share them with you ever since. The new KISS Salon Secrets Collection features a Nail Art Pro Tool Kit, Salon Gel French Nail Kits, Salon Secrets Rococo Veil Kit, Salon Secrets Luxe Accents and Salon Secrets Nail Art Glue. Broadway Nails is also releasing 4 new imPRESS Accent Press-On Manicures in fun new colours and patterns.

KISS Salon Secrets Nail Art Pro Tool Kit has all the essential tools to help you create endless amounts of salon quality nail looks from home. The kit contains nail art glue to help you set charms and stones in place and keep them in place for days to come, a silicone stick for moving and positioning your charms and stones, a pointed pair of scissors for cutting nail strips and foil tape, a slanted pair of tweezers for picking up small charms and stones, a gradation sponge to help create an amber effect on the nails by mixing 2 or more colours together on sponge and dabbing on the nails, 2 mixing jars with charms and glitters and a nail wheel and station with 2 natural nail wheels (24 nails in total). This interchangeable wheel station is perfect for designing nail art creations, simply place the nail wheel on top of the station and lock it into place. Use the centre tray to keep your polish and glitters from spilling and, then simply polish and decorate your nails before applying them. It retails for $16.99, but has a value at over $25, if you bought all these tools separately.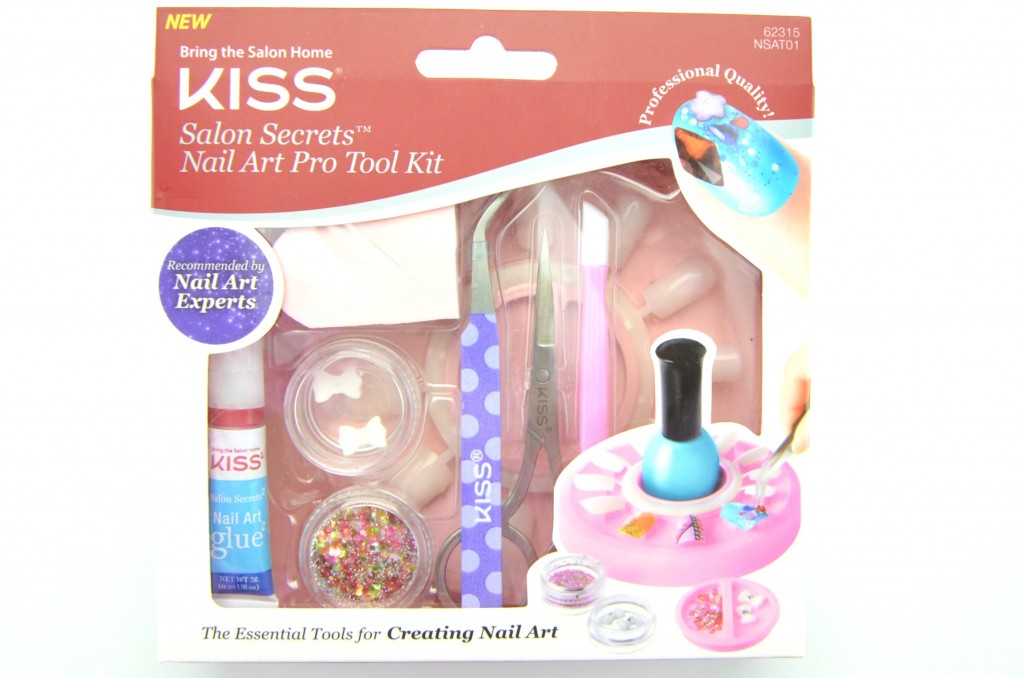 KISS Salon Gel French Nail Kit will help you achieve the most natural looking French manicure at home, with no wait time, and without the expensive salon prices. It features an easy to use, glue-on application that takes seconds to apply. Each box contains 28 nails, a mini glue, wood stick and comes in a variety of different lengths and thicknesses. It gives you a natural look with a seamless cuticle line with a 25% thinner cuticle side. It's super flexible for ultra comfort and also prevents any air from getting underneath the nail, which eliminates nails popping off for longer wear time. It provides mega gel shine with a chip-free, extremely white tip and an acrylic infused technology that's 2 times thicker and 10 times stronger than others. It comes in Halo Effect (short and extra thick), Sugar Rush (medium and thick), Alter Ego (short and extra thick) and Dry Spell (short and thin) and retail for $13.97 each.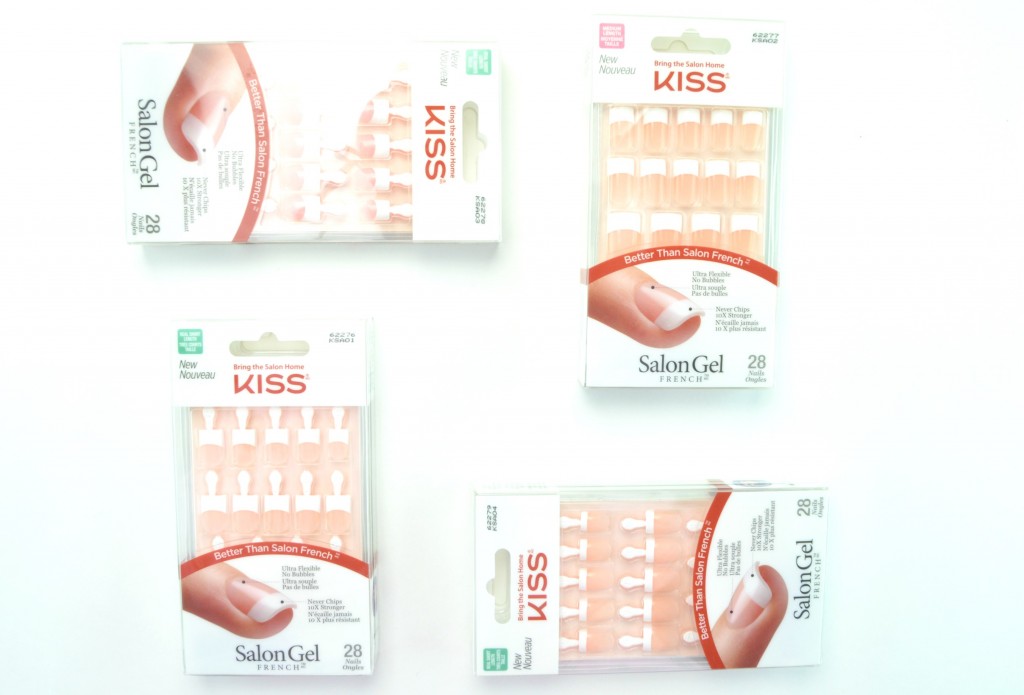 I painted over a pair of KISS Salon Gel French Nail Kit with Essie Mint Candy Apple and added some nail art to it. Can't believe how easy it is to paint these.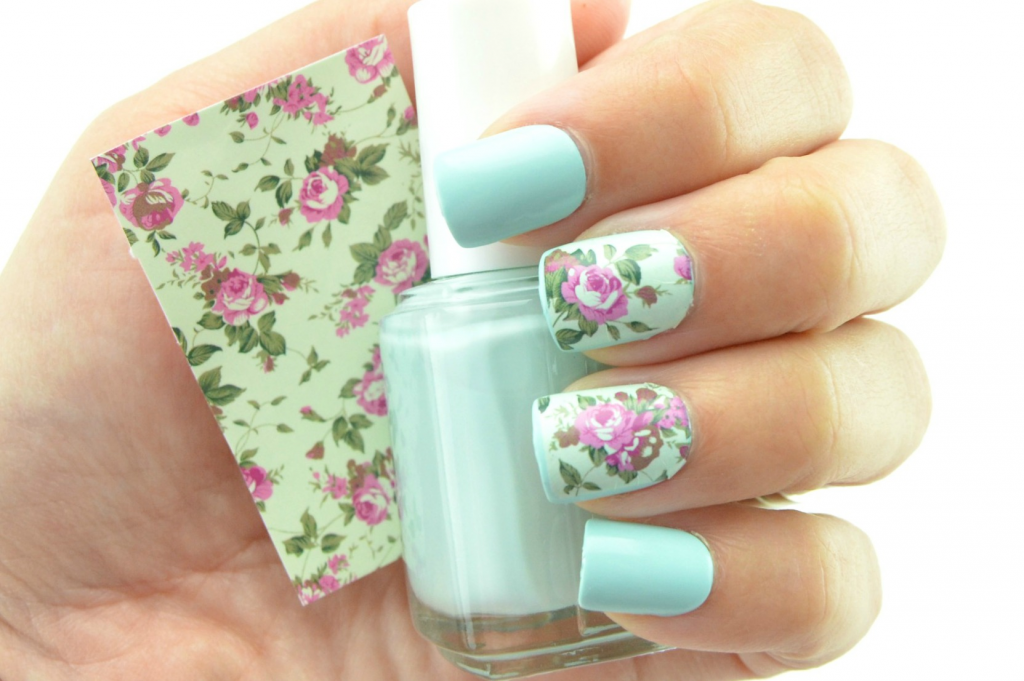 KISS Salon Secrets Rococo Veil Kit helps add a romantic and delicate Rococo design and nail veil look on any nails. Help create distinctive, 3D, intricate, rhinestone designs that your local nail artist achieves at fancy salons, but at home. The Kit includes a 2 Rococo nail art sheets, 1 Rococo rhinestone accent sheet and a top coat and retails for $6.99.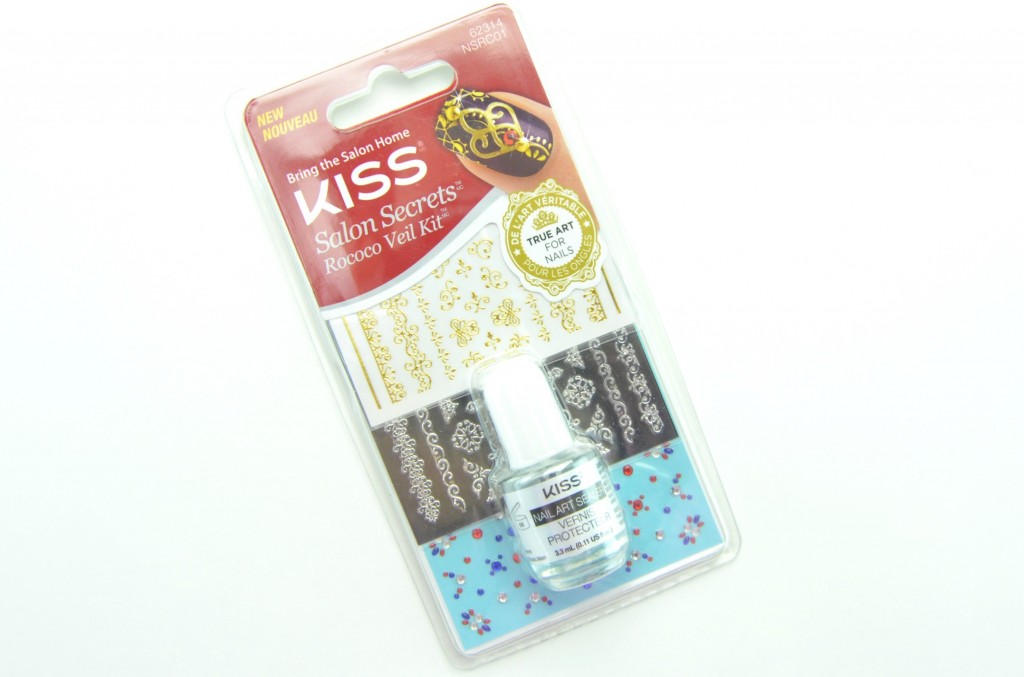 KISS Salon Secrets Luxe Accents helps you achieve glamorous nails with 3D professional quality stones and charms in various sizes for a stunning manicure at home. You can apply these small stones in clusters, singly, on all nails, accent nails, the possibilities are endless. The kit includes marble stones, sugar stones, rainbow charms, mini white pearls, clear stones and a silicone stick for easy application and to avoid sticky glue from covering the entire nail. It retails for $6.99.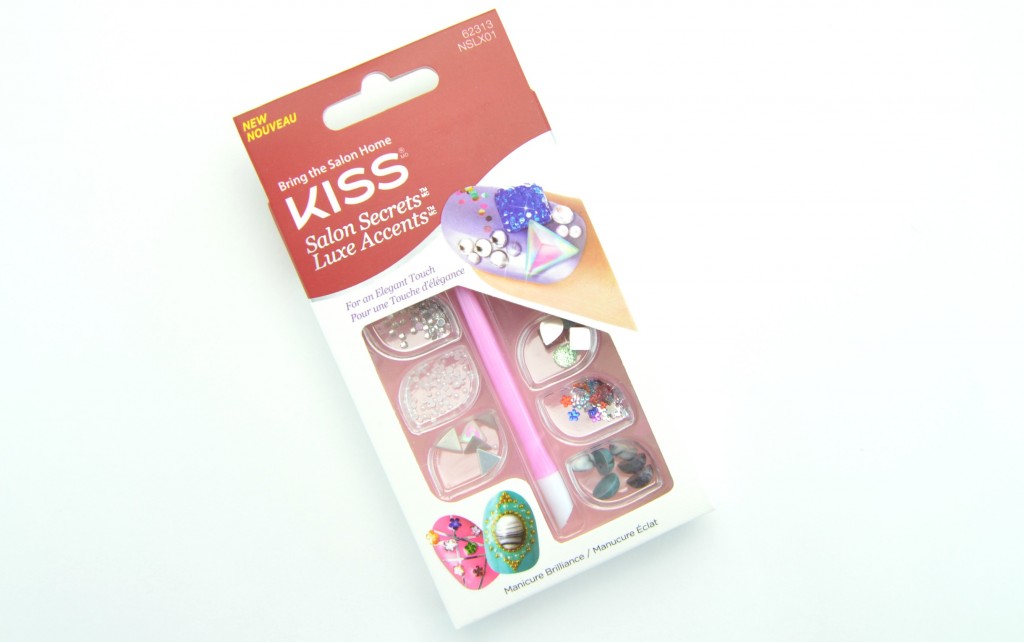 KISS Salon Secrets Nail Art Glue is the last glue you'll ever need. Unlike most glues that are watery and do not hold beads, charms, rhinestones in place, this jelly-like nail art glue was developed specifically for nail art perfection and actually holds each gem in place without sliding off the nail. The 3g glue also comes with 2 nail jewel charms for only $4.99. All these KISS Salon Secrets products are available February 2015 at your local Wal-Mart, Target, London Drug, Lawtons and Proxim.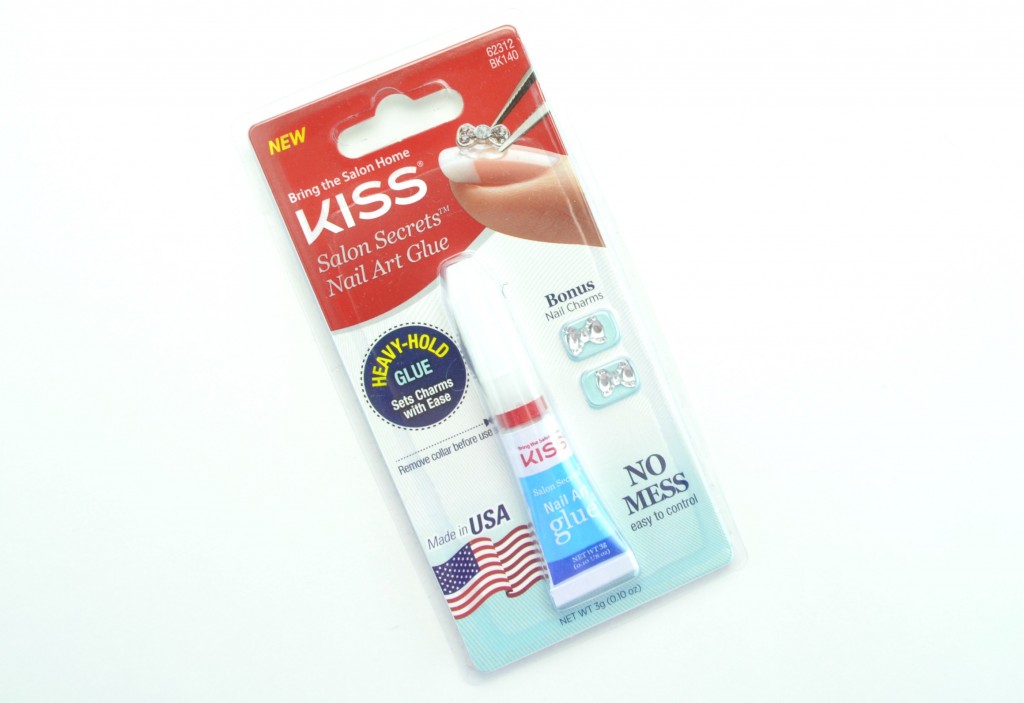 imPRESS Accent Press-On Manicures by Broadway Nails help you achieve salon perfect nails with pops of colours and unique patterns from the comfort of your own home in minutes. Simply peel off the back, press on nails and you're out the door. No dry time, no mess, just beautiful looking nails in seconds. It comes in 4 new patterns and each box contains 30 nails (24 coloured nails and 6 accent nails) in 12 different sizes, along with a prep pad and a mini nail file. These will last up to 7 days, 2 times longer than other pre-glue nails, thanks to its advanced adhesive technology. It's waterproof, easy to remove and provides mega gel shine throughout the entire wear. These are coming to your local Wal-Mart, Target, London Drug, Lawtons, etc next month and retail for $10.99 each.
imPRESS Accent Press-On Manicures by Broadway Nails in Symphony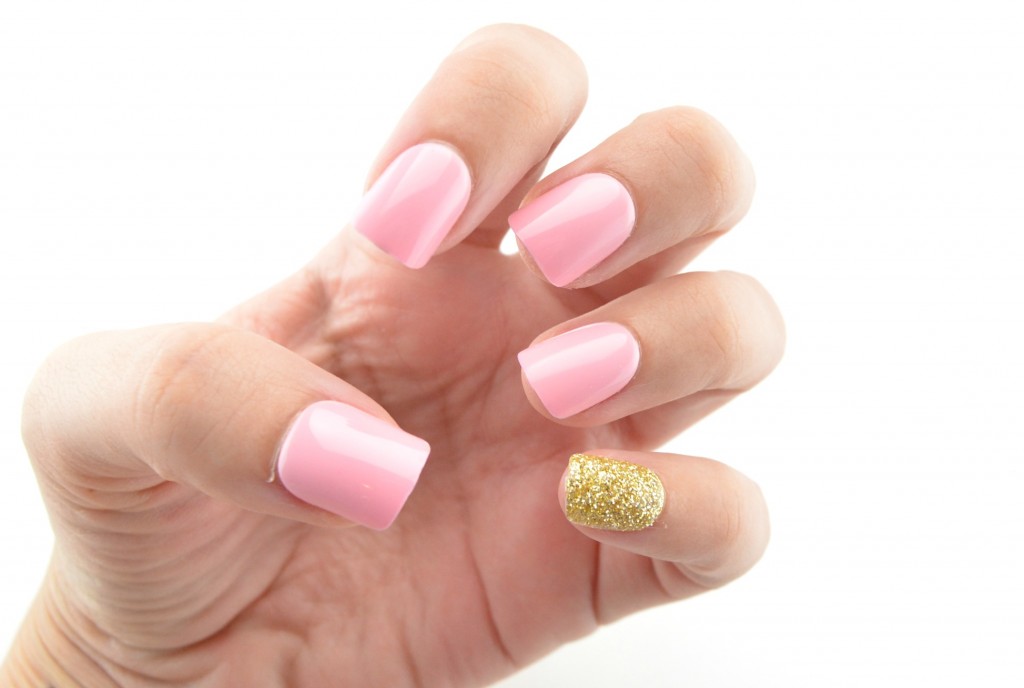 imPRESS Accent Press-On Manicures by Broadway Nails in Harlem Shake
imPRESS Accent Press-On Manicures by Broadway Nails in Boogie Down
imPRESS Accent Press-On Manicures by Broadway Nails in Bells & Whistles