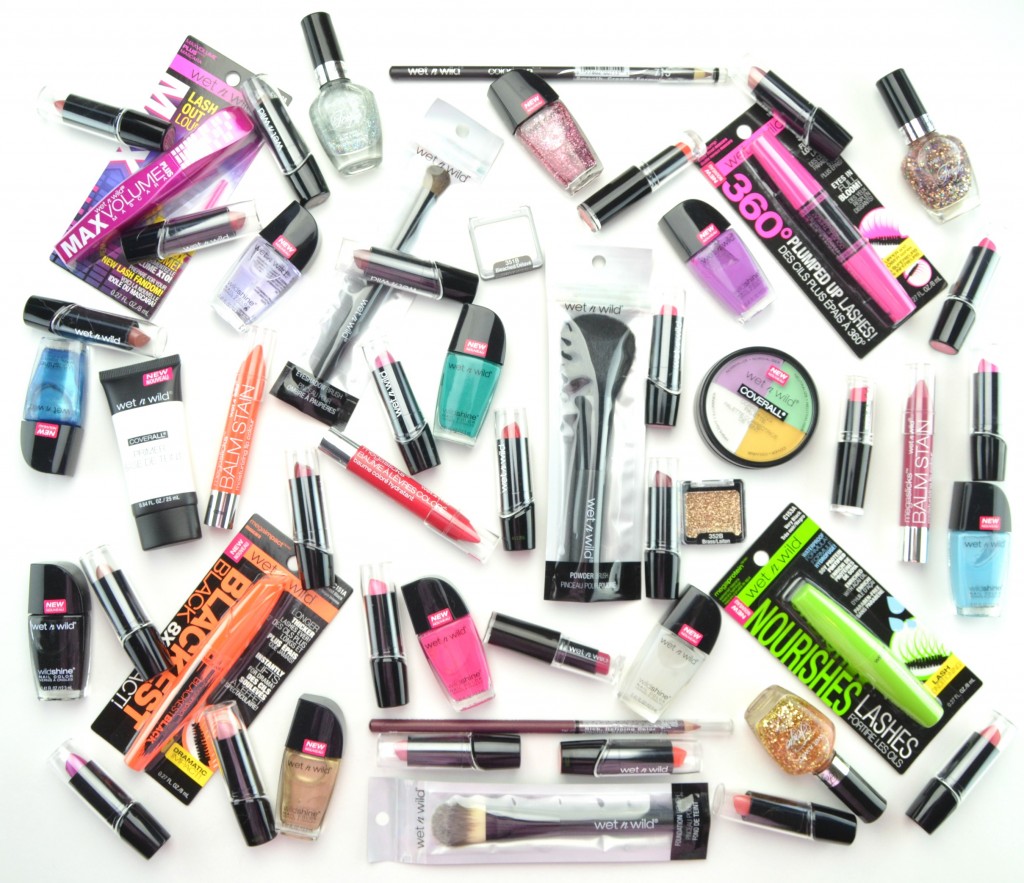 New 2015 Releases

I never really understood how some companies can charge upwards of 20x times the price as other brands for the exact same product? I often get sucked into smart marketing, fancy packaging and think, if it costs more, it must be better. 2015 is a fresh start with new beginnings and this year I'm going to "try" to spend my money more wisely and showcase more affordable brands on this fashion blog. Being a fashion and beauty blogger (see my daily life on Instagram here), I always feel the need to stay on top of my shopping game, bringing you the newest, hottest and most innovated products on the market without breaking the bank. This February, the new Wet N Wild 2015 collection features several new products that will not only keep you looking beautiful, but comes with a price we all can afford.

I showed my love for Wet N Wild Mega Last Lip Color Lipstick a few months ago, and I'm happy to report they've added 3 new shades to these oh-so-popular lippies. It features the same great formula with plant extracts and vitamins A & E to help glide on effortlessly for smooth, hydrated lips that last 4 to 5 hours. All 3 have a semi-matte cream finish that doesn't cake, feather or bleed and gives a plump, opaque look to the lips. It comes in shade Purty Persimmon, Don't Blink Pink and Cherry Picking and retail for $3.99.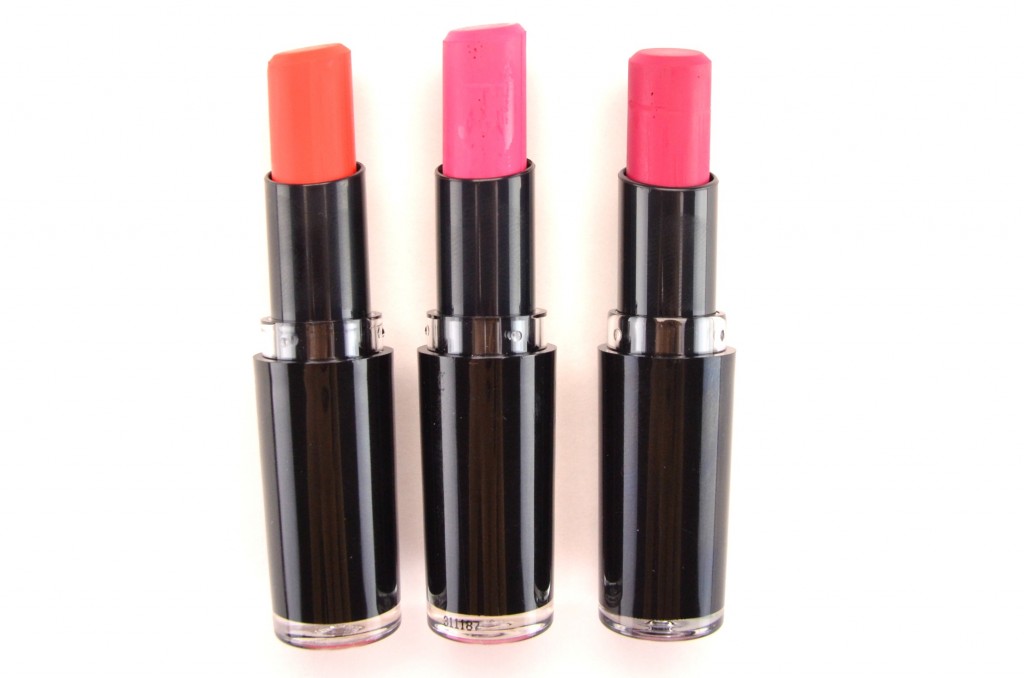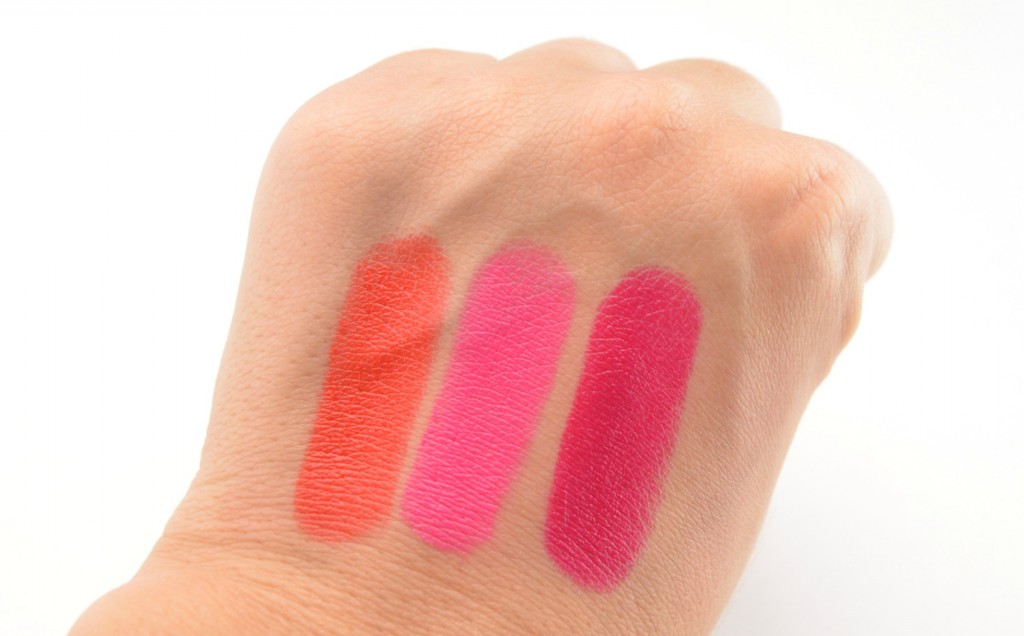 As much as I love Wet N Wild Mega Last Lip Color Lipstick, I love the new Wet N Wild Silk Finish Lipstick even more. Not only does it come with a new and improved formula that's rich in colour pigments, vitamins A & E, aloe vera, and macadamia nut oil that's high in antioxidants to help hydrate and smooth the lips for a perfect pout, it comes in a brand new, purse friendly packaging. It comes in a sleek, black tube with clear lid to see the shade within. A step up from the Mega Last Lip Color packaging that's for sure. It has the same rich and creamy formula that gives a velvety smooth finish. It applies almost effortlessly without tugging or pulling on the lips. Most shades are extremely pigments (of course there's always a few less opaque colours in the bunch) and provide true colour payoff in a single swipe. It's comfortable to wear the entire day and provides 4 to 5 hours' worth of wear time without caking or bleeding into fine lines. It retails for $1.99.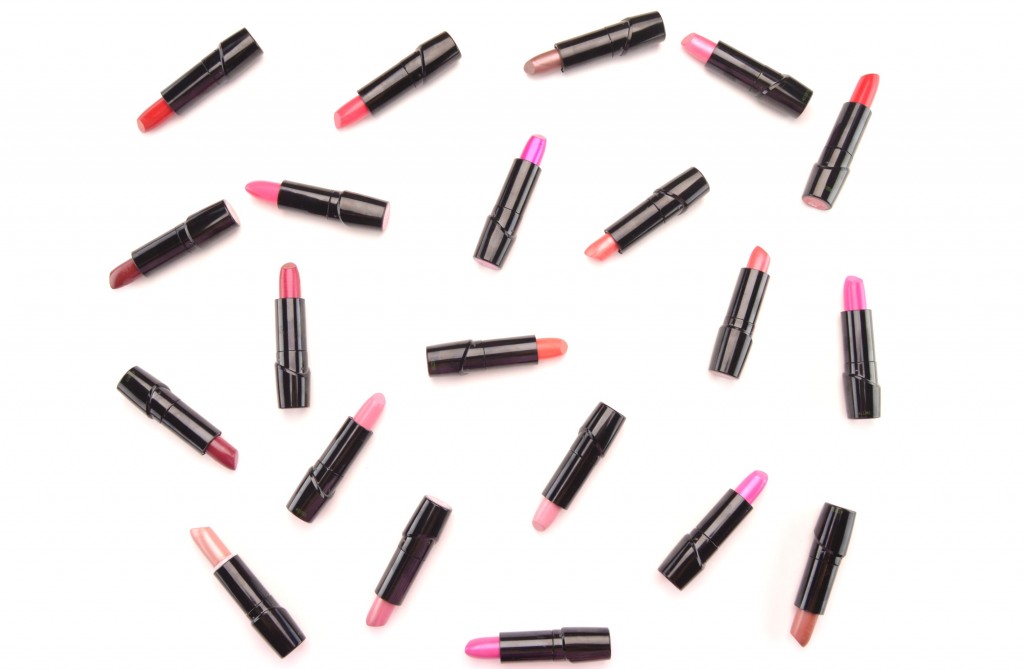 Wet N Wild Silk Finish Lipstick in A Short Affair, Will You Be With Me?, Pink Ice, Blushing Bali, Sunset Peach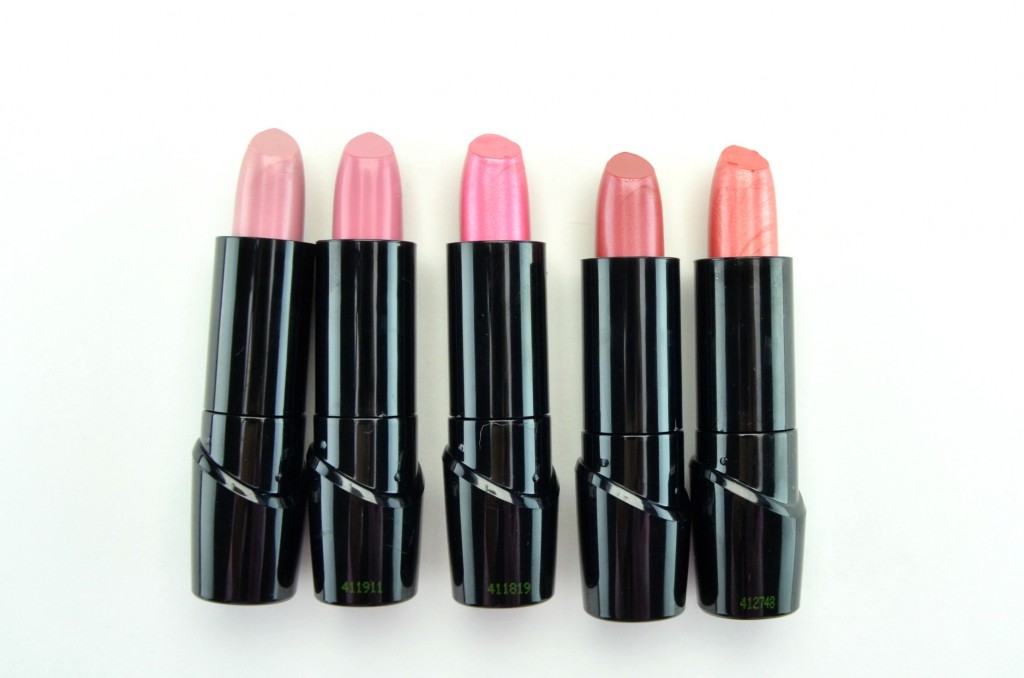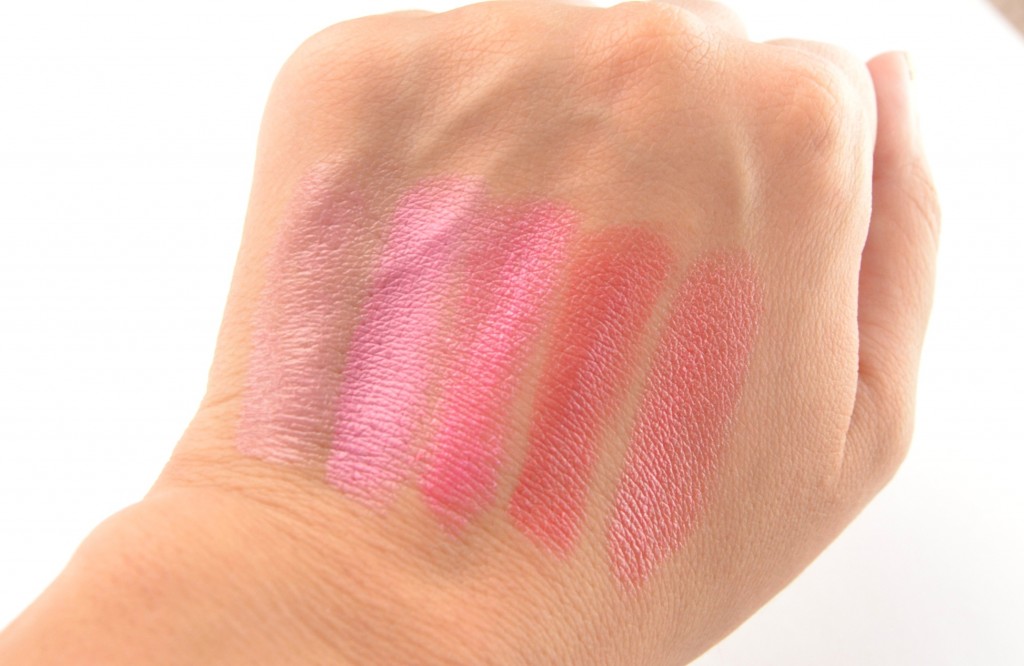 Wet N Wild Silk Finish Lipstick in What's Up Doc?, 15 Minutes Aflame, Nouveau Pink, Light Berry Frost, Retro Pink, Fuchsia with Blue Pearl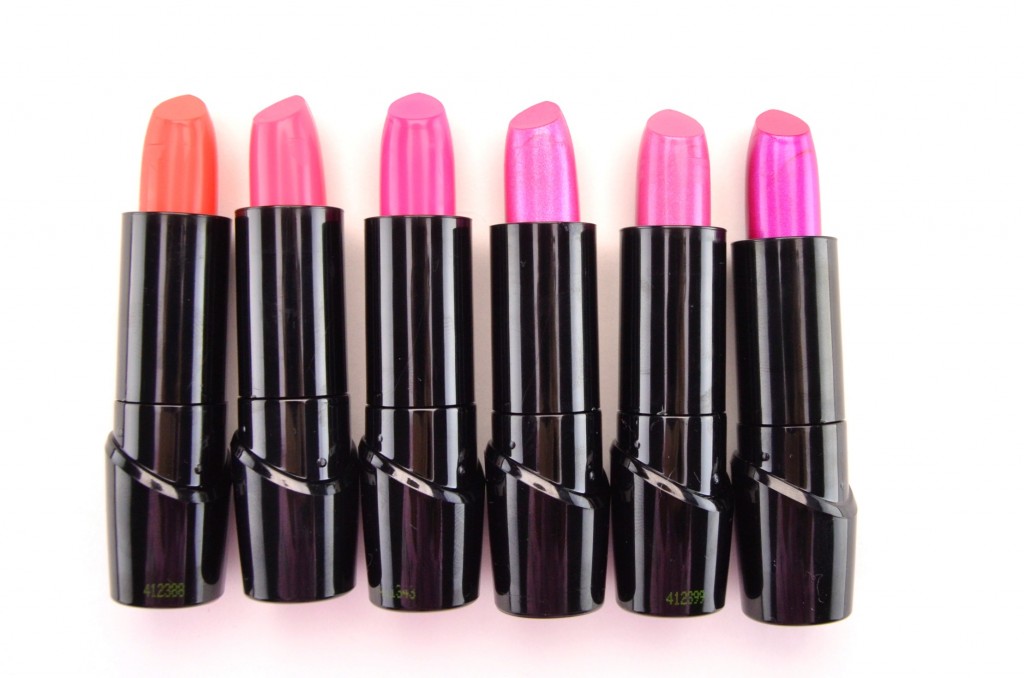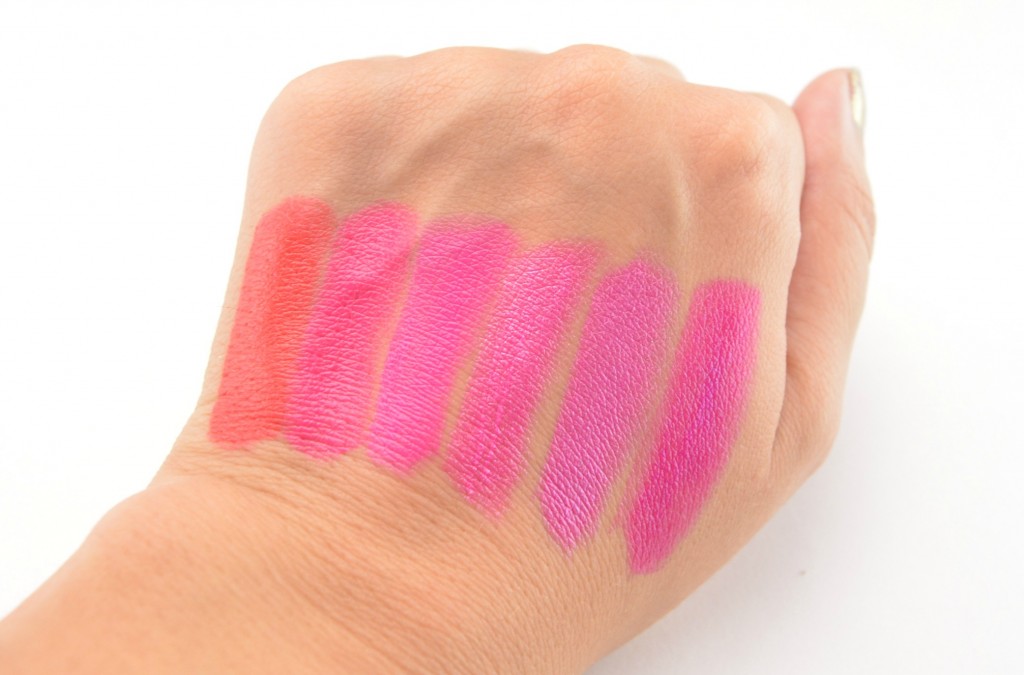 Wet N Wild Silk Finish Lipstick in Dark Pink Frost, Breeze, Java, Cashmere, Black Orchid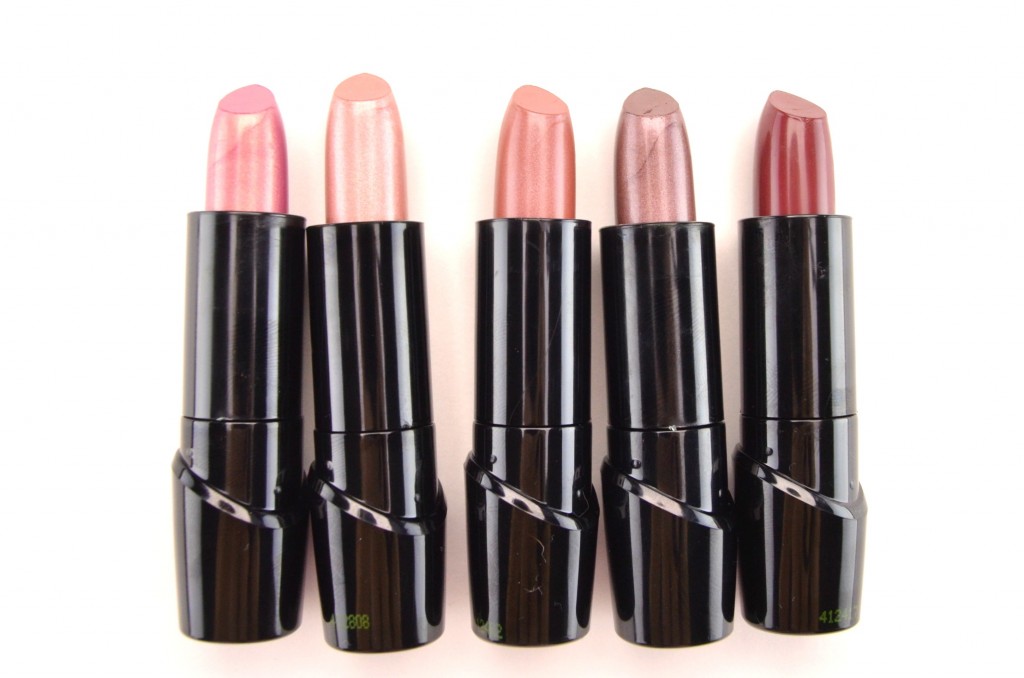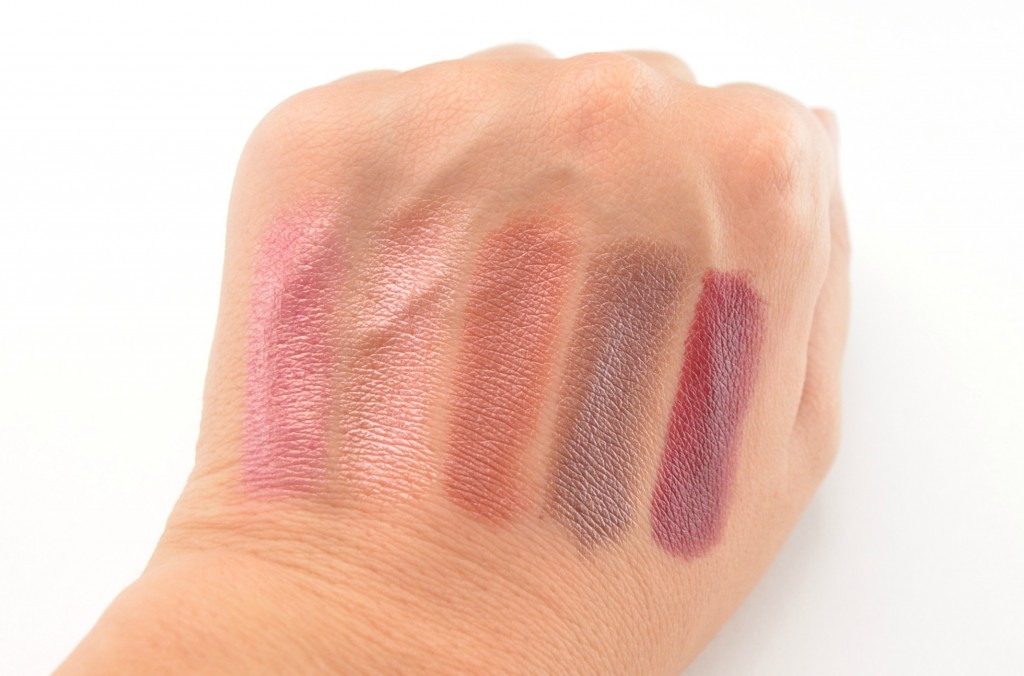 Wet N Wild Silk Finish Lipstick in Dark Wine, Blind Date, Cherry Frost, Hot Red, Hot Paris Pink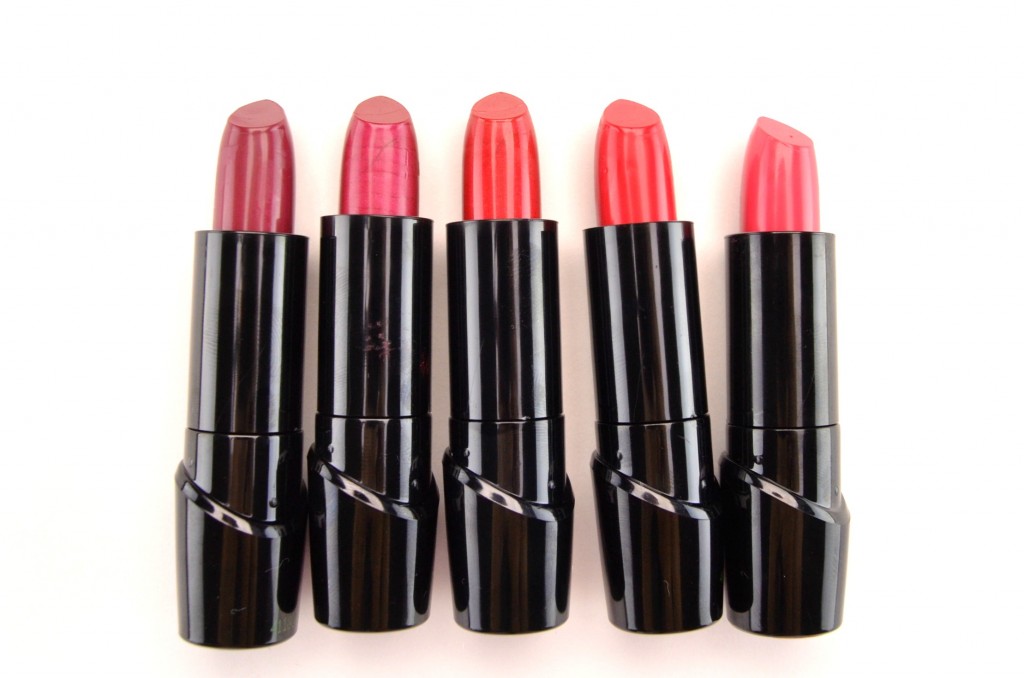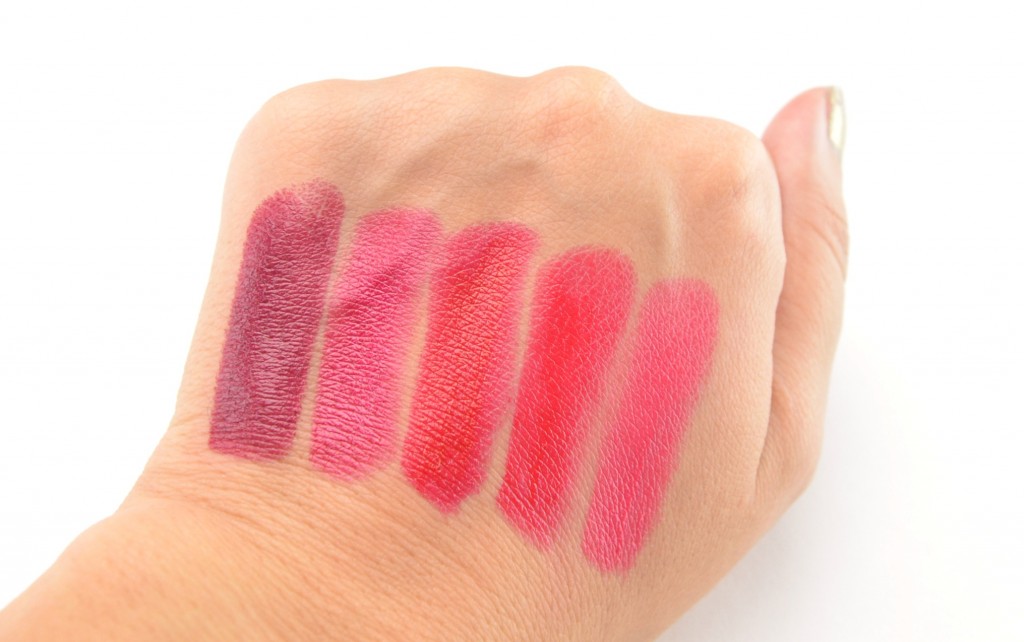 Wet N Wild Silk Finish Lipstick not shown, Ready to Swoon, Mink Brown and Just Garnet
Wet N Wild MegaSlicks Lip Balm Stain is a chubby stick, moisturizing lip balm in a swivel up design that requires no sharpening. It has a lightweight, creamy texture with a stain finish. It's enriched with acai palm oil to help protect and condition the lips. It glides on smoothly with a soft, slightly slippery feel with a refreshing, minty, cooling sensation. It provides a sheer to medium wash of colour, depending on how much you build it up. It keeps lips moisturized and hydrated for soft, supple lips and wears for 2 to 3 hours. It comes in 6 new shades, See If I Carrot!, Coral of the Story, Red-ioactive, Made You Pink, Truffle in Paradise and Caffeine Fix and retails for $3.99.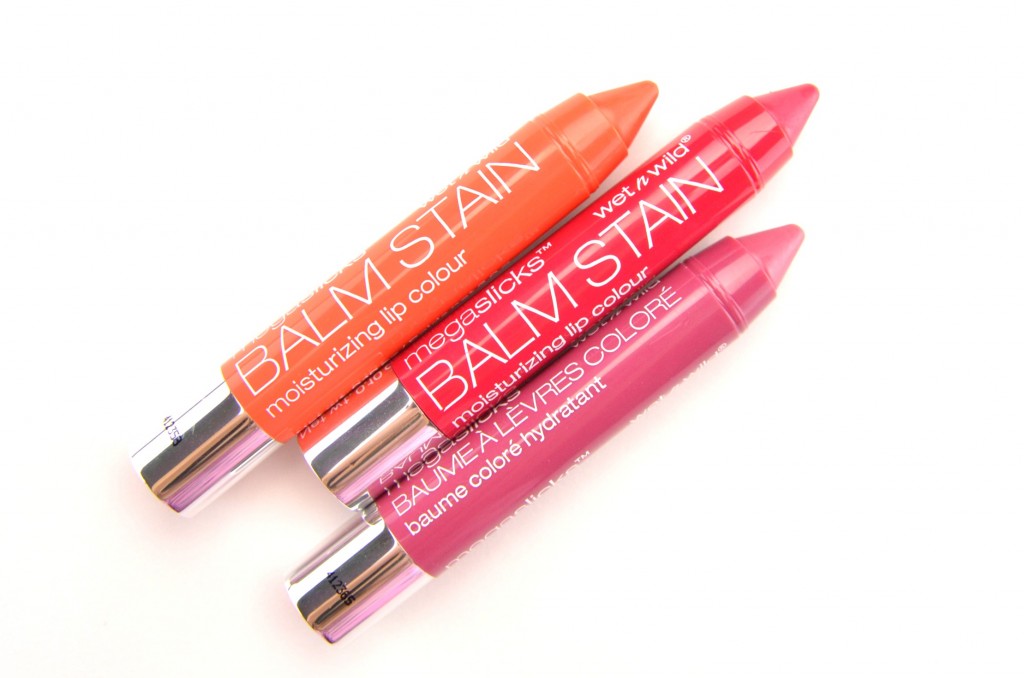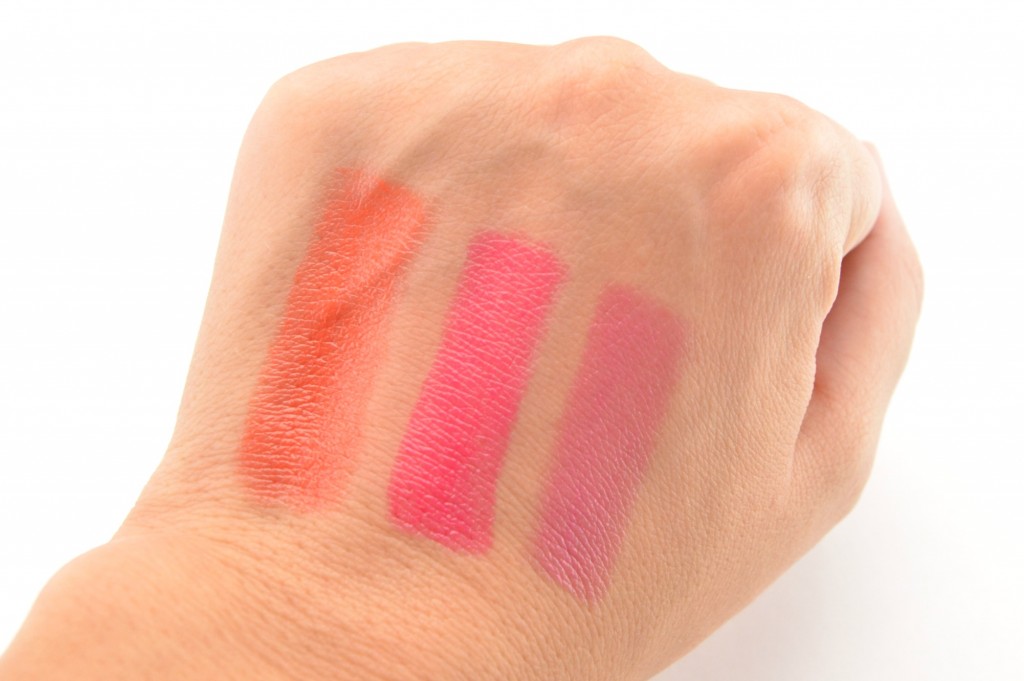 Wet N Wild Color Icon Lipliner has a rich and creamy formula that effortlessly glides across the lips with ease and without pulling or tugging on the skin. Its silky-smooth texture ensures that your lipstick doesn't bleed or feather and also helps to enhance and defined your lips. It also works beautifully as a base before applying your lipstick and is extremely comfortable to wear the entire day. It's fully and truly opaque in one easy swipe and doesn't feel drying or settle into any fine lines. It stays put without smudging or budging the entire day. It comes in Willow, Plumberry, Berry Red and Fab Fuchsia and retails for $1.99.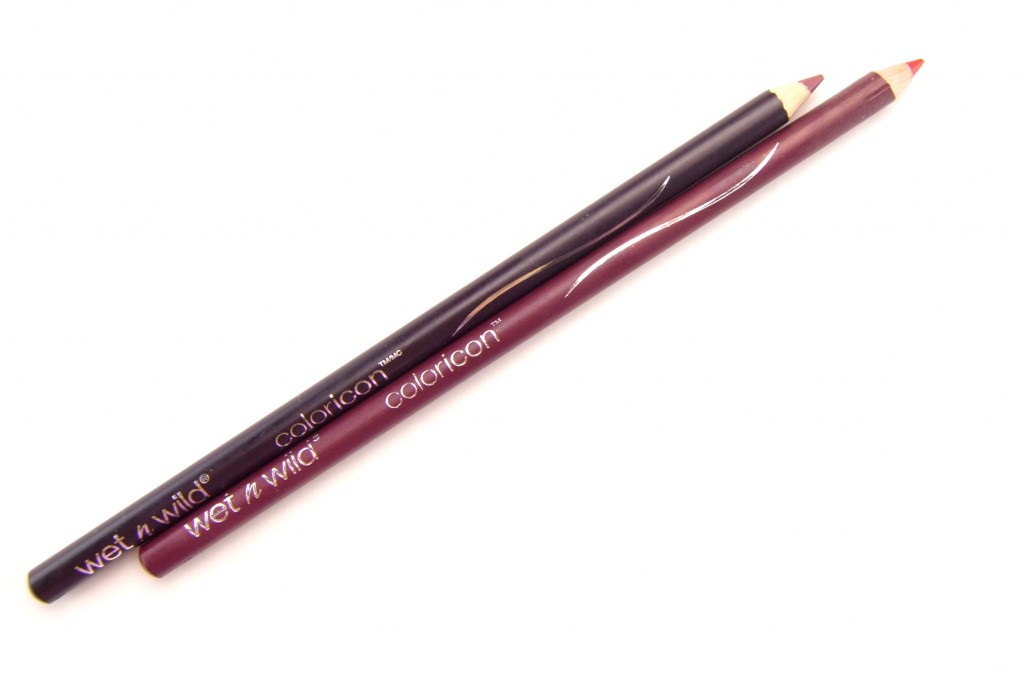 Wet N Wild Mega Protein Waterproof Mascara conditions each lash with soy and wheat proteins for naturally fuller and thicker lashes. Its waterproof formula is also infused with acai oil to help protect and strengthen hair for healthier looking lashes that are plump and full. It has a corkscrew wand with tiny bristles and is perfect for creating an extremely natural look. It doesn't really add volume, length or curl to the lashes, but does give the appearance of thicker, extremely black lashes. It's easy to apply without clumping and doesn't smudge or flake throughout the day. It retails for $2.99.
Wet N Wild Mega Impact Extreme Black Mascara has an "extremely" intense black, rich and creamy, somewhat drier formula that provides extreme volume and length thanks to its unique, slightly larger brush with stiff natural bristles that help deliver the perfect application, each and every time. Its silicon texture gives flexibility to enhance a natural lash up to 8x and is enriched with argan oil to condition each lash. It gives an all-natural healthy look to each lash while adding colour and shine. Even with 2 or 3 coats, it never flakes or feels stiff, but you might start to lose some of your curl after a few hours. It retails for $4.99.
Wet N Wild Mega Plump Double Threat Mascara is a double threat, dual ended mascara that gives both the top and bottom lashes some loving. It provides 5 times the volume for 360 degrees of plumped up lashes in a single swipe. One end features a large, flat brush that helps to hug the top lashes, wrapping around the entire lash line without clumping, whereas the other end features a super-soft, slim brush that helps define the lower lashes. Its very black formula glides on evenly and smoothly for a clump free look that not only adds length, but volume too. It retails for $5.99.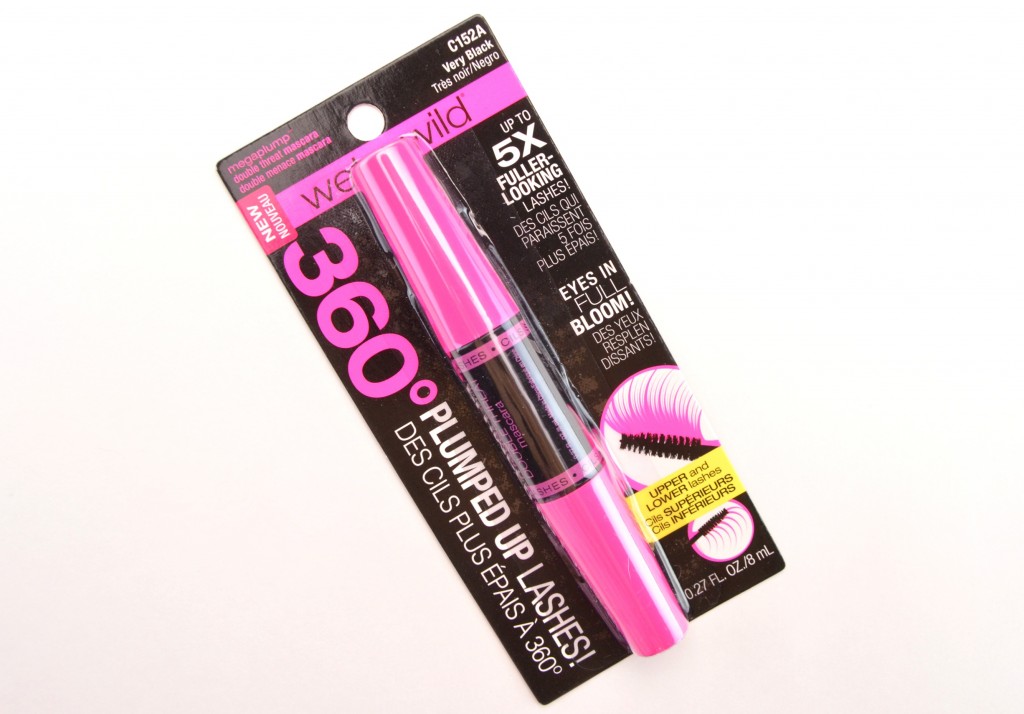 Wet N Wild Max Volume Plus Mascara provides 10x the volume to help intensify your natural lashes and isn't for the faint of hearts. It's formulated with macadamia nut, jojoba and olive oil and D-Panthenol to help condition and strengthen the lashes. Its proprietary cone shaped brush with plastic short and long bristles help to lift, separate and extend the lashes for maximum volume and length. It will start to clump if you apply more than 2 coats, and I find the short bristles at the top of the brush useless and next to impossible to use. You pretty much have to use the middle of the brush to coat both the inner corner and outer corner lashes, which can be very awkward. It doesn't smudge or flake throughout the day, just gives you natural looking lashes. It retails for $5.99.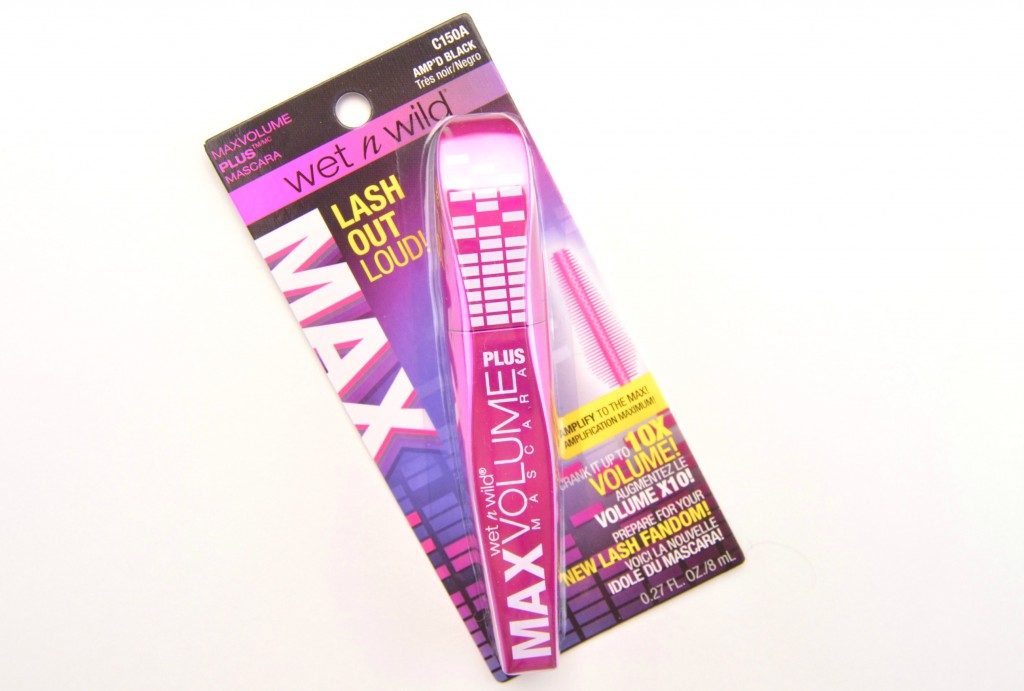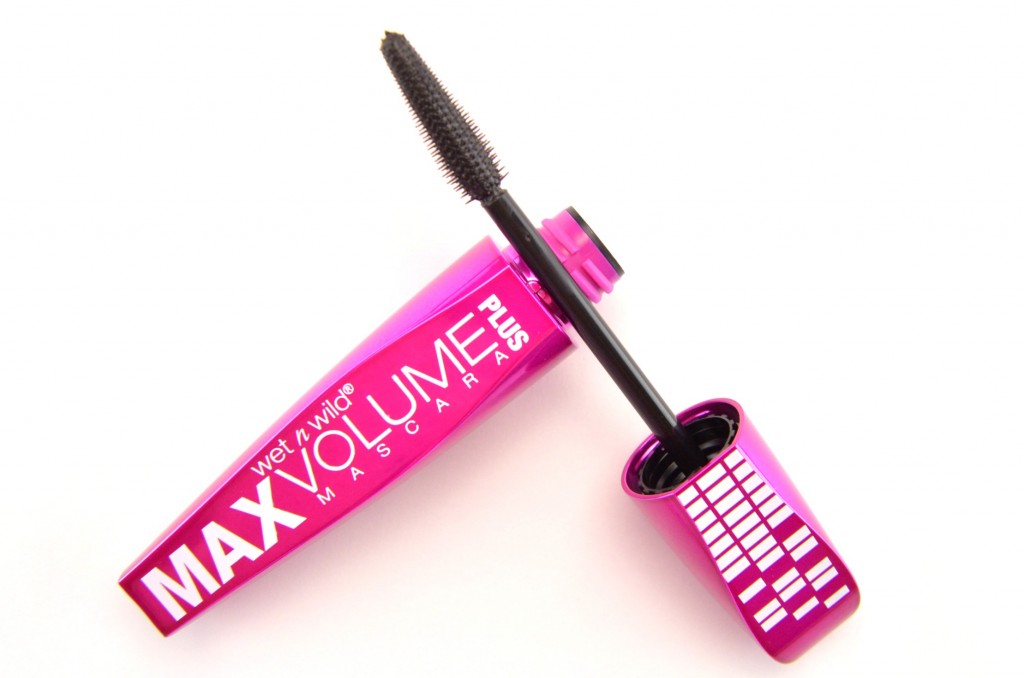 Wet N Wild Color Icon Glitter Single is a glitter creams shadow that's loaded with big, bold glitters that doesn't crease and also doesn't have a lot of fallout. It's infused with aloe and coconut oil to help keep eyelids moisturized, helps to glide on effortlessly, blends out beautifully and never dries out. It applies smoothly and is easily buildable for more intense glitter for when you wear it alone, or can be applied fairly sheer for when you want to apply it over your favourite eyeshadow colour. It actually lasts throughout the day without having a ton of glitter all over your face. It comes in Bleached and Brass and retails for $1.99.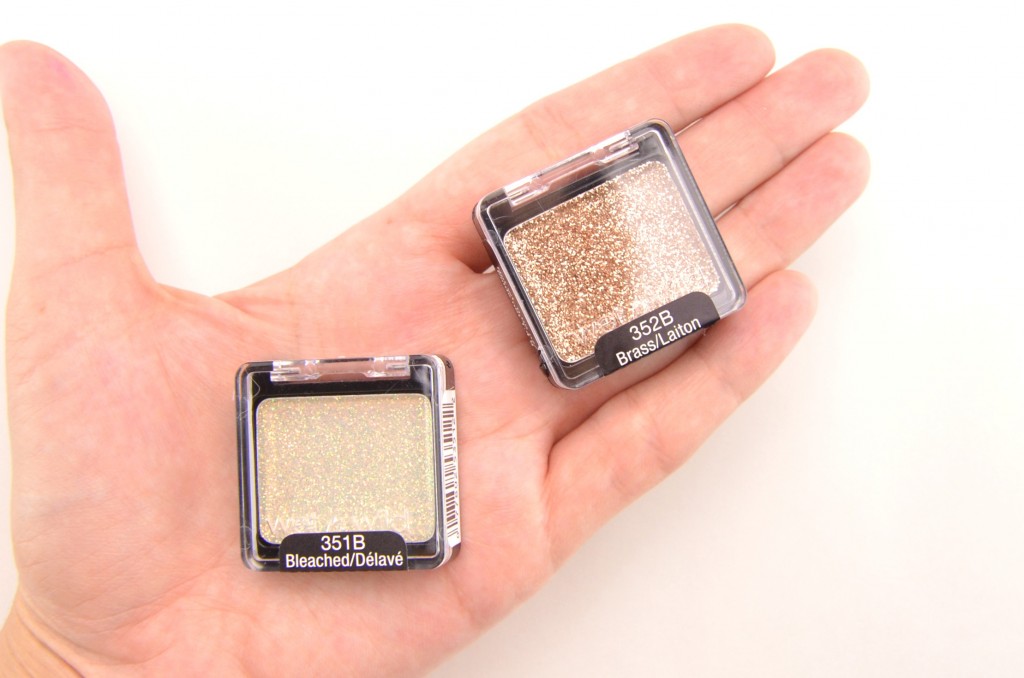 Wet N Wild Wild Shine Nail Color were launched in 1979 and is still one of their top-sellers because of their great formula, large selection of colours, textures and effects, from creams, metallic to glitters and its high-shine finish. It now comes with a new and improved formula and packaging that's free of formaldehyde, toluene and phthalates, but still glides on effortlessly and provides true opaque colour in a few easy swipes/ coats. Its unique brush covers the entire nail in a few strokes and dries within minutes to have you out the door in no time. It comes in 27 different shades and retails for $1.99.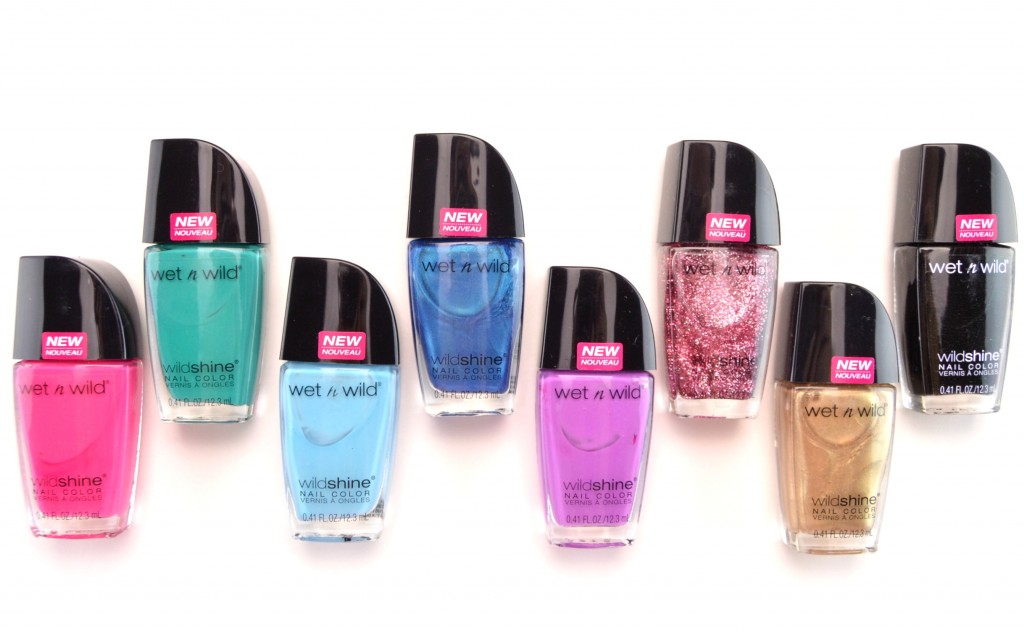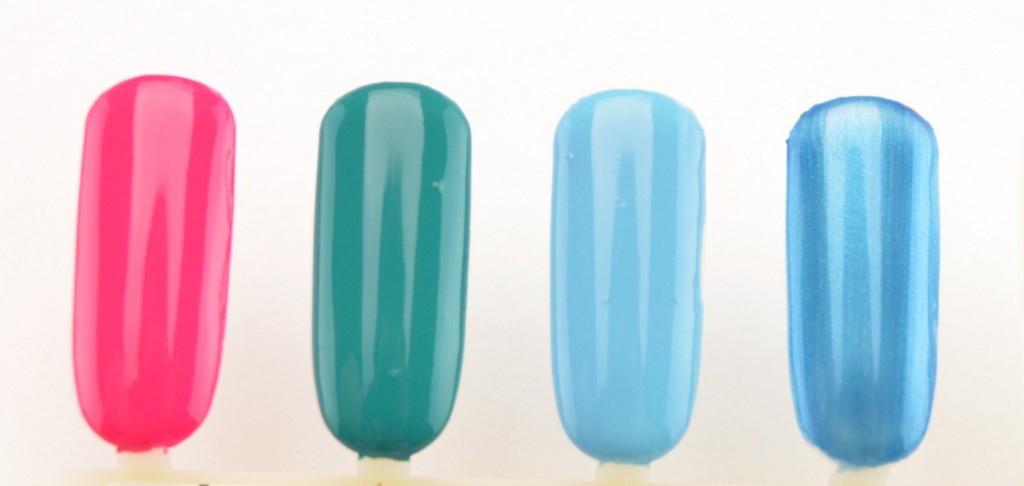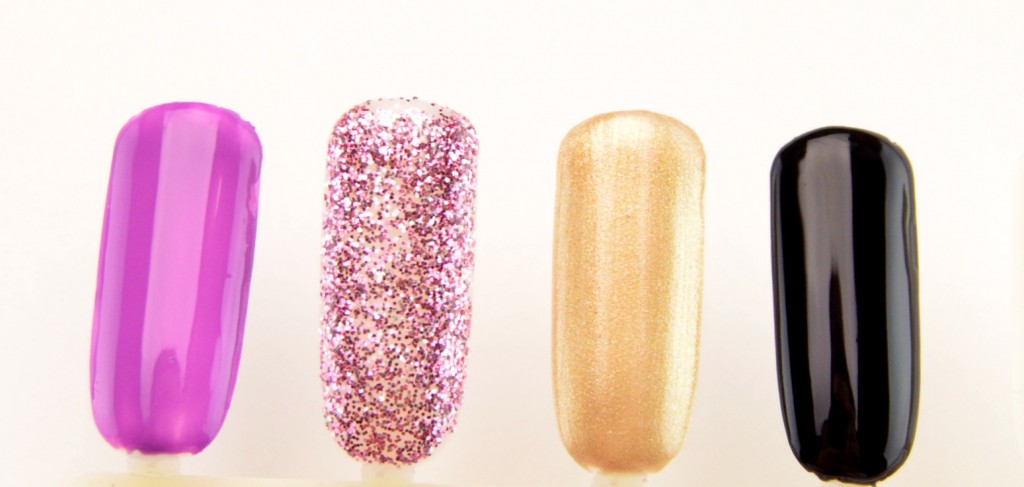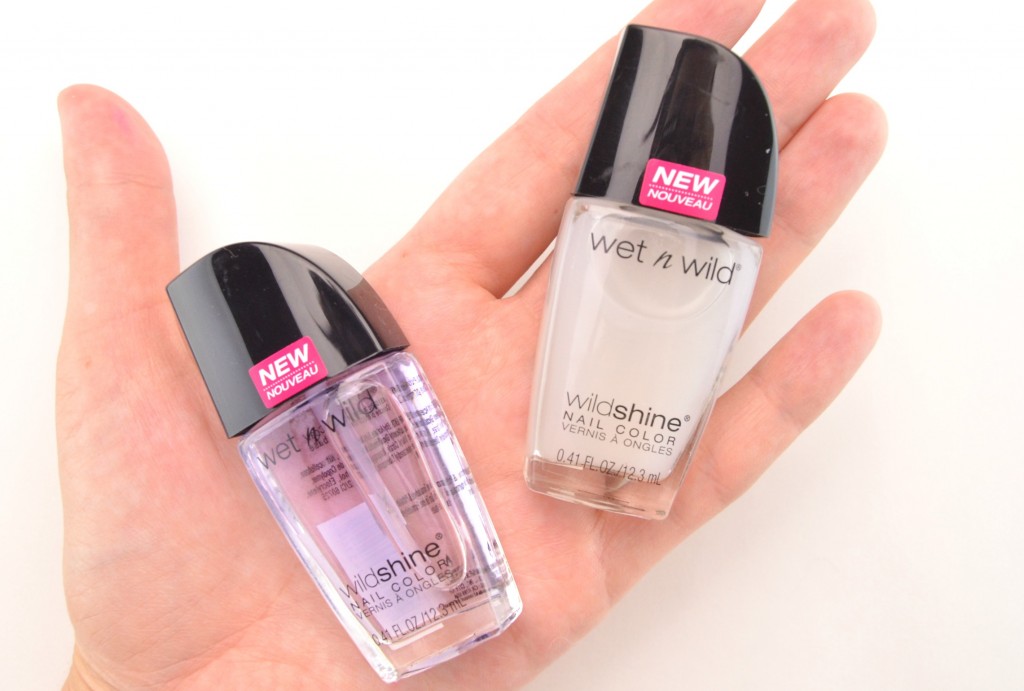 Wet N Wild Fergie Nail Color allows you to channel your inner Dutchess with one of Fergie's experimental shades that's created and developed by the icon herself. It embodies the different sides of her style from rockstar glam to phunky hop to viciously edgy. Not going to lie, not my favourite glitter polish I've tried. I found it nearly impossible to apply and evenly spread onto each nail. It has too much of a clear base and not enough glitter, leaving you applying several coats for the chunks of glitter to even show up on the nail. I also found it took forever to dry, but did remove a lot easier than other glittery polishes. It comes in shades New Year's Kiss, Glamorous and Flossy Flossy and retails for $3.99.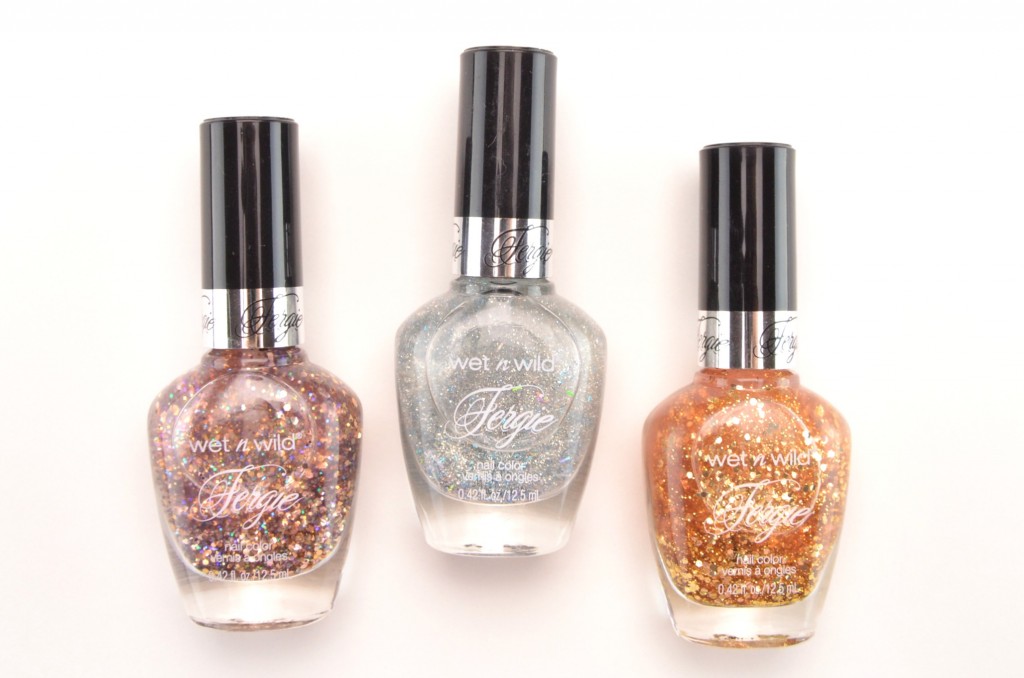 Wet N Wild Cover All Correcting Palette is the only concealer palette you'll ever need. It features 4 concealers that will help balance out any imperfections your complexion may throw at you on any particular day. The yellow will help cancel out any unwanted bruises or under-eye circles, any yellow tint on the face can be counteracted with the purple, the green can help conceal blemishes, flushed cheeks or any redness around the nose and finally the white can brighten any area of the face that you want highlighted. It's that simple, all your complimentary colour selections packaged in one handy compact. It retails for $4.99.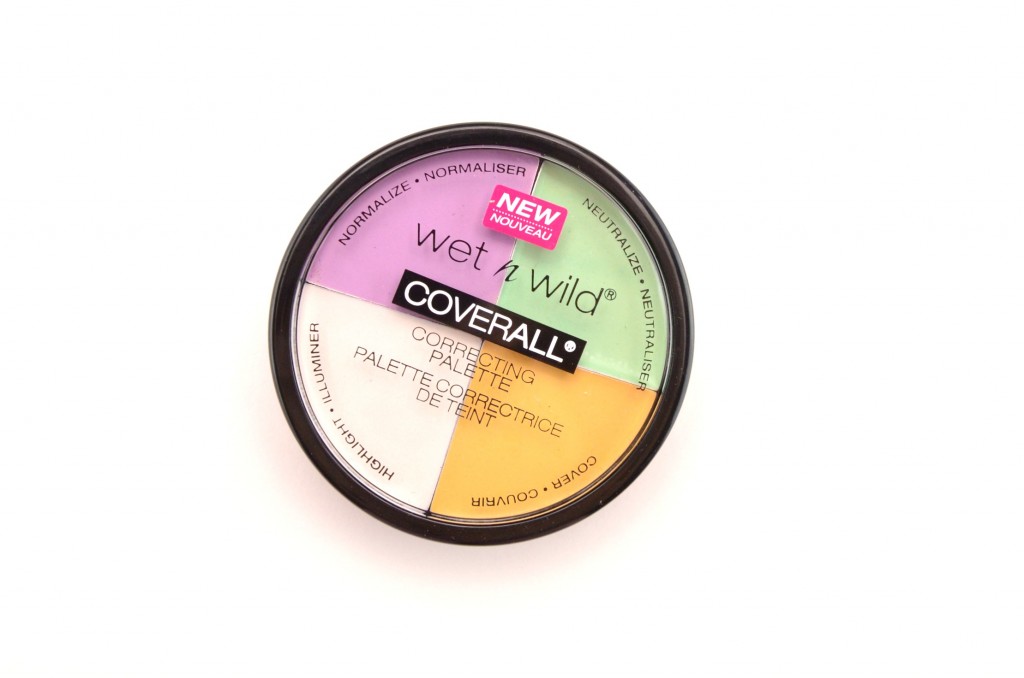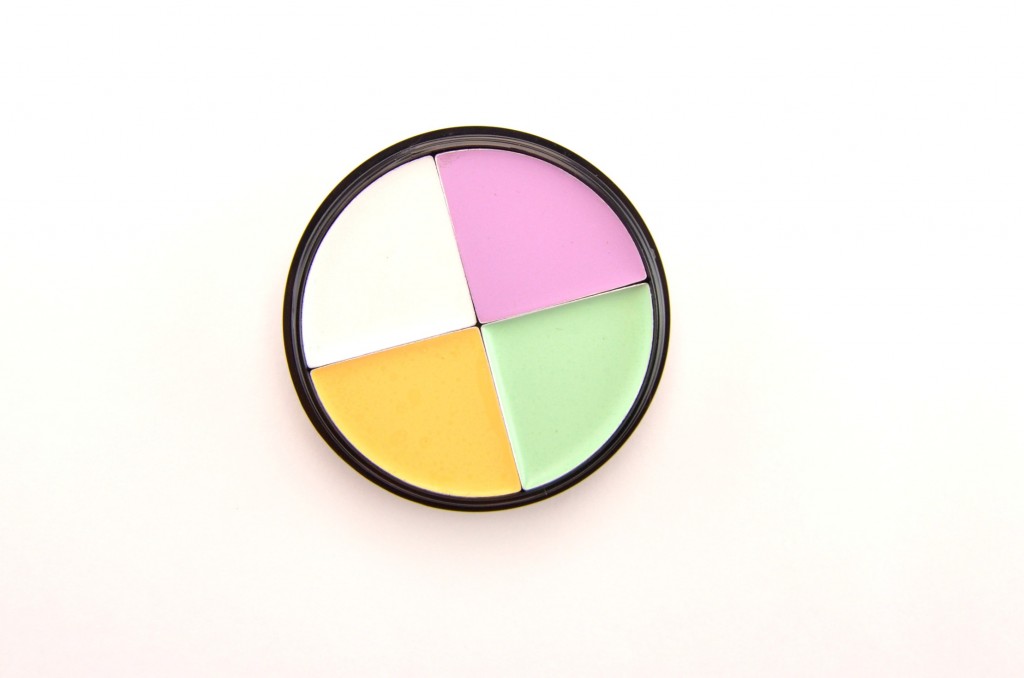 Wet N Wild Cover All Face Primer helps to minimize the appearance of enlarged pores, fill in fine lines and wrinkles, even out skin tone, prevent foundation from caking and brighten up your complexion for ultra-vibrant colour that lasts all day. It's formulated with white sapphire and has a lightweight, silky, smooth and creamy, almost gel like texture that glides across the skin effortlessly leaving a crystal perfect complexion. It's extremely hydrating and absorbs almost instantly into the skin. It provides moisture which provides a solid base for your foundation to adhere to. It's never greasy, oily or shiny, just a radiant glow. It retails for $5.99.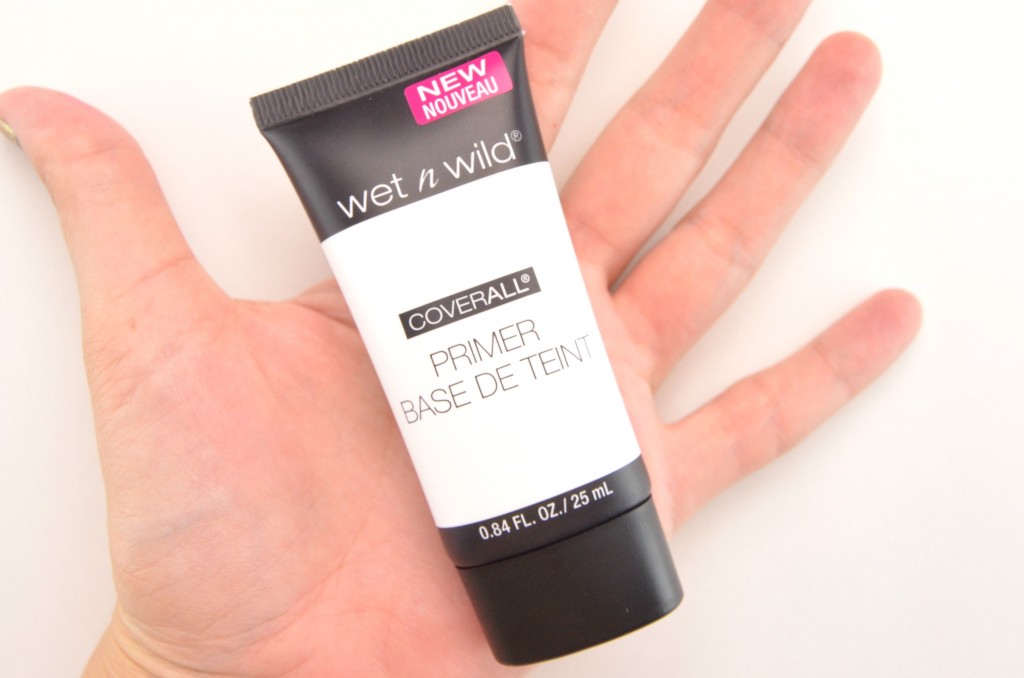 The product, or should I say brushes, I'm most excited for are the new Wet N Wild brushes, which include an eyeshadow brush, foundation brush and a powder brush. I swear these are just as good as any $30 brush I own, but cost under $4. It features seamless ferrule which tightly holds the bristles in place and helps eliminate shedding. Its handles are sleek, chic, sturdy and fit perfectly in the palm of your hands.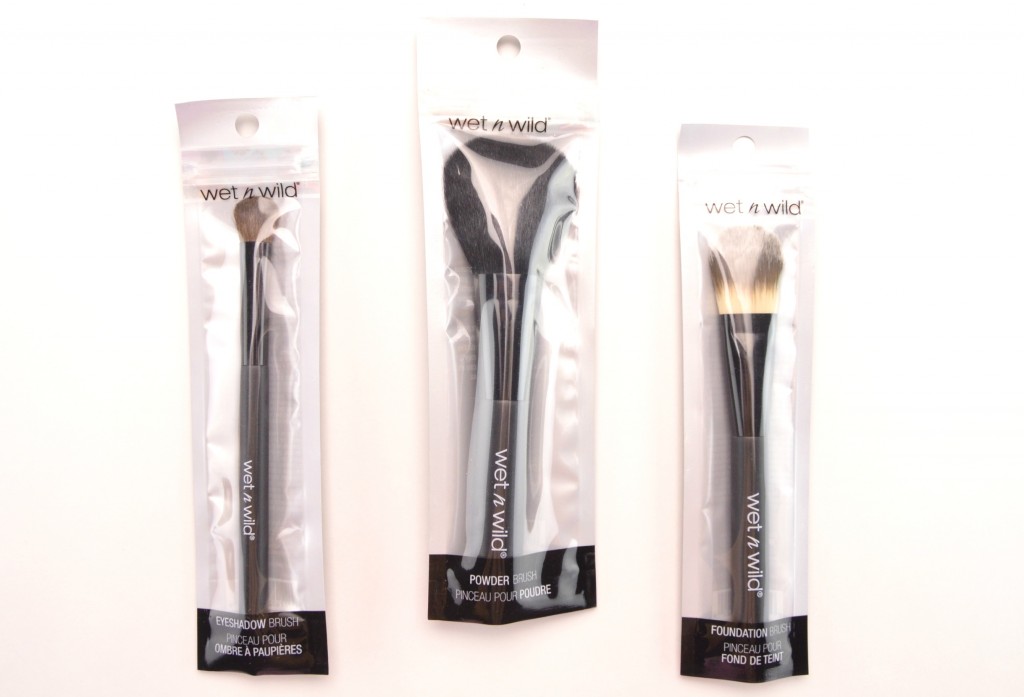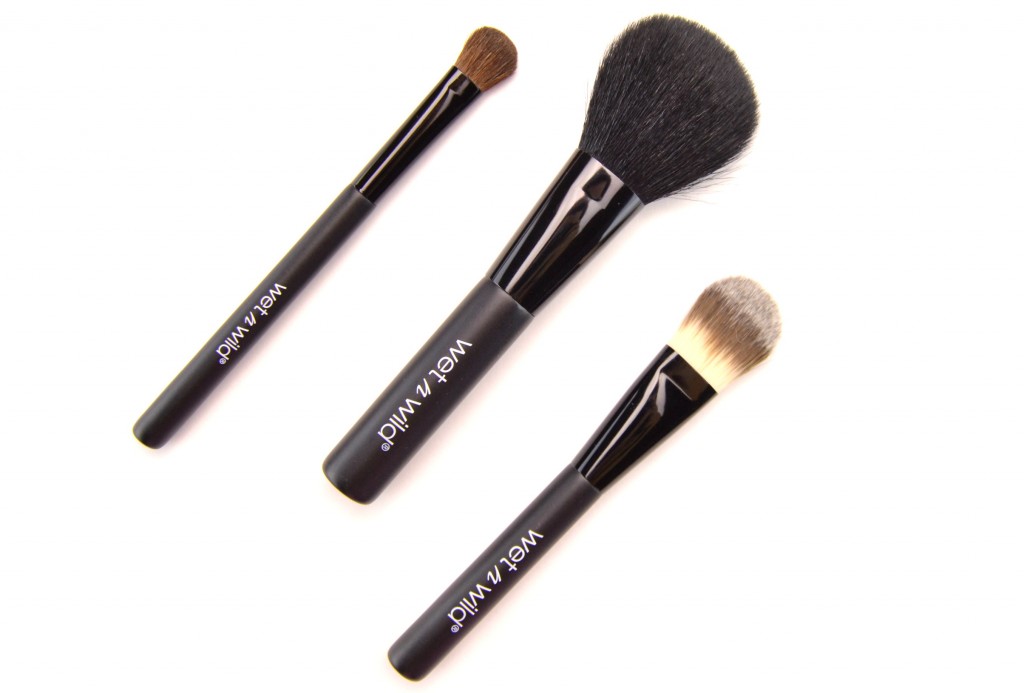 Wet N Wild In Your Shadow Eyeshadow Brush is made of natural goat hairs, but is still peta-certified and cruelty-free. It features short, rounded, incredible soft bristles that's perfect for packing on the colour for intense pigmentation, but also works seamlessly for applying a sheer, light wash of colour or blending out your shadow. It can easily blend all types of eyeshadows and retails for $1.99.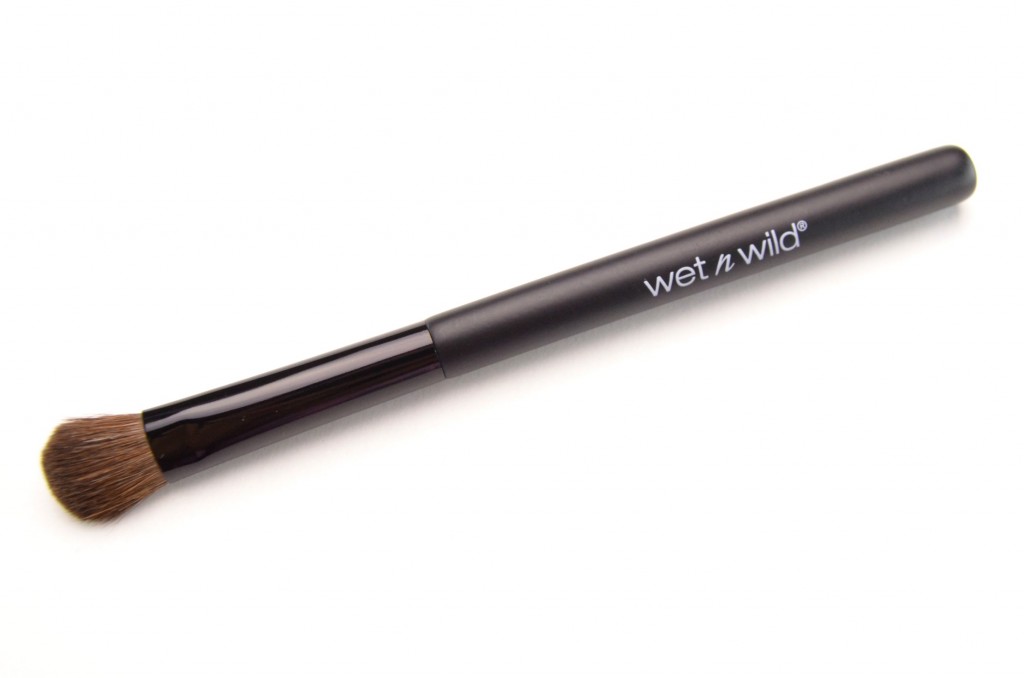 Wet N Wild The Louder Powder Powder Brush is also made of natural goat hairs, but is still peta-certified and cruelty-free, but features short, extremely soft and plush, curved bristles that's perfect for powder application. It picks up just the right amount of powder and evenly distributes it onto the skin. It's such a versatile brush, anything from applying your favourite setting powder or loose foundation to highlighting your cheekbones, sculpting the hallows of your cheeks or applying your favourite blush to the apples of your cheeks. It retails for $3.99.
Wet N Wild Build A Foundation Foundation Brush is made of versatile synthetic, round, almost pointed tip bristles that's the perfect balance of firmness and softness for any foundation formula you may have. It's not only wonderful for applying cream or liquid foundation, it also gets into the creases around the nose and smaller areas that need coverage with a streak-free, flawless finish. It provides an easy, even and extremely natural finish to your complexion. It retails for $3.99.
Also being released next month is Wet N Wild Alt-Fringe False Lashes, Wet N Wild Color Icon Brow Pencil and Wet N Wild Color Icon Kohl Eyeliner Pencil.