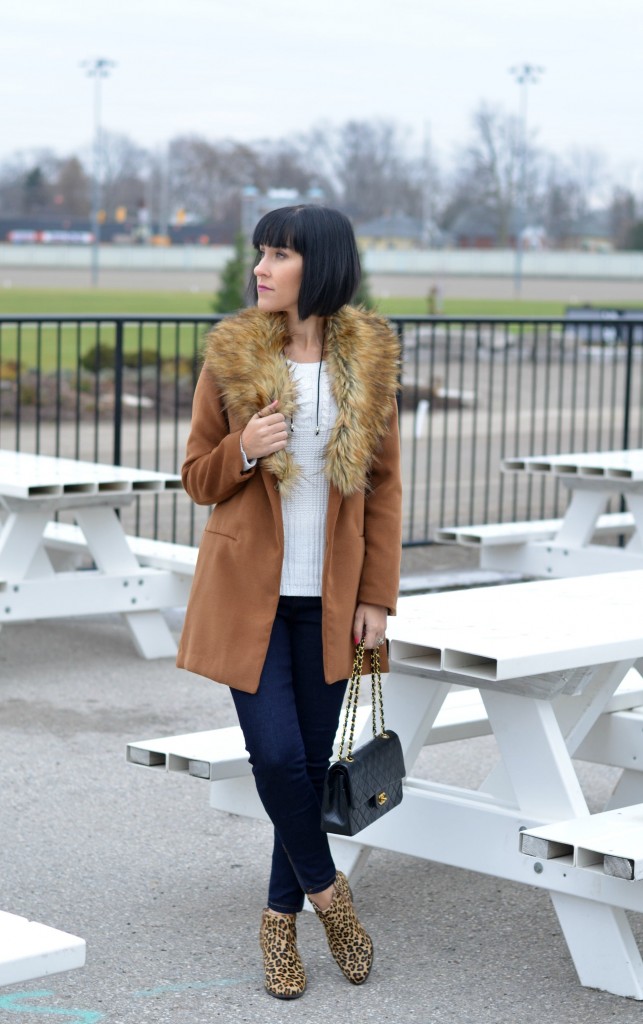 cable knit sweater
If you live somewhere with four seasons, like Canada, you've probably already embraced the cooler temperatures. I'm not going to lie, I'm already over winter, but I know we have months of snow ahead of us. That being said, I refuse to give up on colour, especially white. If you haven't ditched the "no white in winter" style rule already, now's the time. Be a little rebellious this season and pick up a crisp white sweater. You can easily mix different shades of creams and white into your current wardrobe, but a simple white sweater will instantly freshen up your look. You can create an array of clean, cool looks for all occasions with a chunky knit sweater.
With crisp temperatures, early sunsets and an overall chill in the air, your wardrobe may start reflecting on that in a sea of dark, gloomy and dull colour palettes. It's time to infuse your outfits with a bold and bright print, a vibrant blouse or a winter white sweater. This white cable knit sweater is just perfect for winter. I found it, along with these super stretchy and comfortable dark blue denim at the new Sears Canada shop-in-shop department. I couldn't be happier with both.
Fabric is key when wearing white in winter. Remember to stick with thicker materials and heavier textile such as wool, cotton, satin and silk. Pair your white piece with garments in other richer colours, like brown, navy, black and greys. This will help allow the white to be an accent piece, instead of looking like a snow queen or snow bunny. A creamy white or eggshell is less harsh and blinding on the eye than stark white, so this might be another option for you. An all-white ensemble not your thing, try to play up the winter white with accessories. Scarves, bangles, hats, necklaces and everything in between are an excellent way to embrace some colour without going overboard. A simple black turtleneck, blue jeans and a bright white winter scarf is a classic winter look.
What I Wore- Cable Knit Sweater- c/o Sears Canada, Jacket- Forever 21, Chanel Purse- Luxe Touch, Watch- c/o Medium Watch, Bracelet- c/o Keep Collective, Necklace- c/o Lisa Q Of Sweden, Jeans- c/o Sears Canada, Booties- c/o Vionic