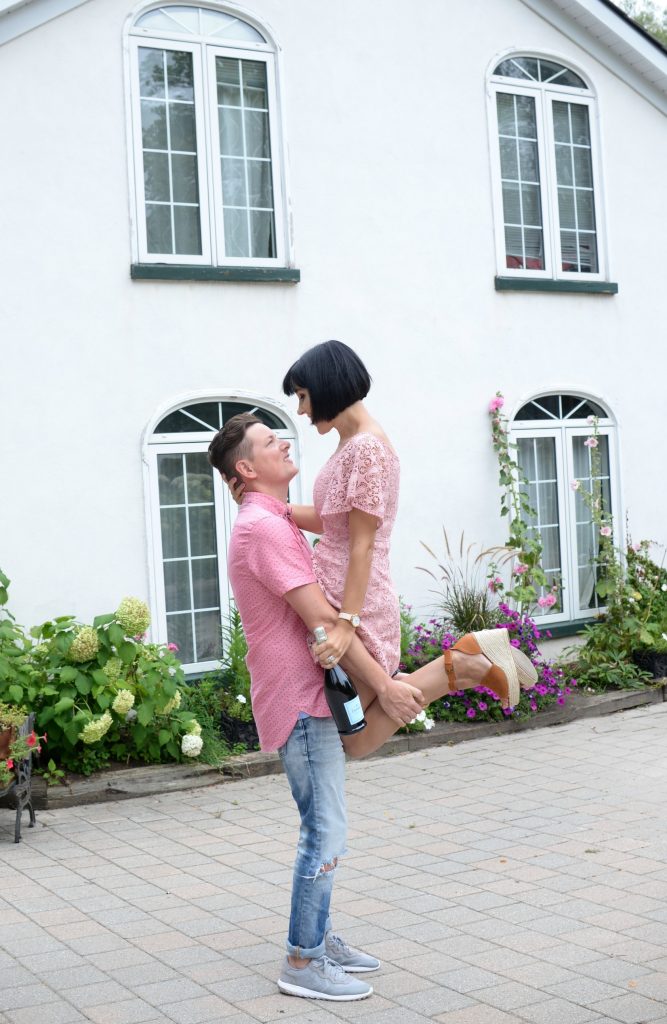 #makeeverydaysparkle
Prosecco is a celebratory beverage of choice by many. Most North Americans only drink prosecco when they are celebrating something. In my opinion, this is a huge mistake. Every day should be celebrated and enjoyed. Every culture, nation and religion sets aside time to celebrate significant events and holidays, but how often do you just celebrate life? It's important for us to treat ourselves, celebrate being fabulous and take time to enjoy special moments in life. Instead of working non-stop, waiting for those special days off, why not take an extra day or two and reward yourself?

Taking time off from your normal routine to have fun and celebrate life is an excellent way to reward yourself for all your accomplishments. We've all experienced personal growth, a milestone at work, a personal obstacle or breakthrough of some kind, and that calls for a celebration. I say any time you've succeeded or elevated your quality of life, applaud and reward yourself. Stopping to celebrate our accomplishments is the way we give ourselves approval. When you celebrate life, it creates positive emotions and makes you feel happy. Personal growth is a never-ending journey, but finding time to treat yourself and celebrate life's accomplishments is a powerful way to let yourself know how much you've grown.
Having something to look forward to makes it easier to stick to your daily goals. When you're lacking motivation, try rewarding yourself with something at the end of your accomplishment. It doesn't have to be an expensive car, trip or designer goods… it could be something as simple as spending more time with friends. Derek and I have been trying to spend more quality time together this year, and what better way then with a mini-getaway. If you're looking for an adventurous holiday, that's full of surprises, relaxation, delicious food and bubbly, may I suggest Olde Bridge Place in West Montrose.

Start your morning off right with fresh fruit on your own private patio, overlooking the river. La Marca mimosa goes perfectly with the fresh fruit, thanks to its crisp citrus flavours of white peach, golden apple and honeysuckle.

This private inn is not your typical B&B, as owner Dee takes great pride in her space and no detail goes unnoticed. It's located on the banks of The Grand River beside the historic covered Kissing Bridge (last wooden covered bridge in Ontario and the oldest covered bridge in Canada) and minutes away from St. Jacobs, Elora and Elmira.
After a quiet morning, we made our way to St. Jacobs Farmer Market to pick up some fresh flowers, produce, desserts and cheese for our picnic.


We spent the entire afternoon laying on the grass, soaking up some rays and just enjoying the day.

The following day we spent it at the Elora Gorge. It's one of the most beautiful and spectacular natural areas in the Grand River valley. With cliff jumping, scenic views, hiking trails, tubing, swimming and picnicking, you can easily spend the entire day there.

If you're looking for a romantic dinner, I highly suggest Cork in Elora, for a more relaxing and laid-back vibe, head to Elora Brewing Company. Both offer amazing service, delicious food and relaxing atmosphere. If you're looking to make every day sparkle, be sure to pick up a bottle of La Marca Prosecco at your local LCBO and retails across Canada for only $16.65. It's the perfect refreshing drink to celebrate life's finest moments.