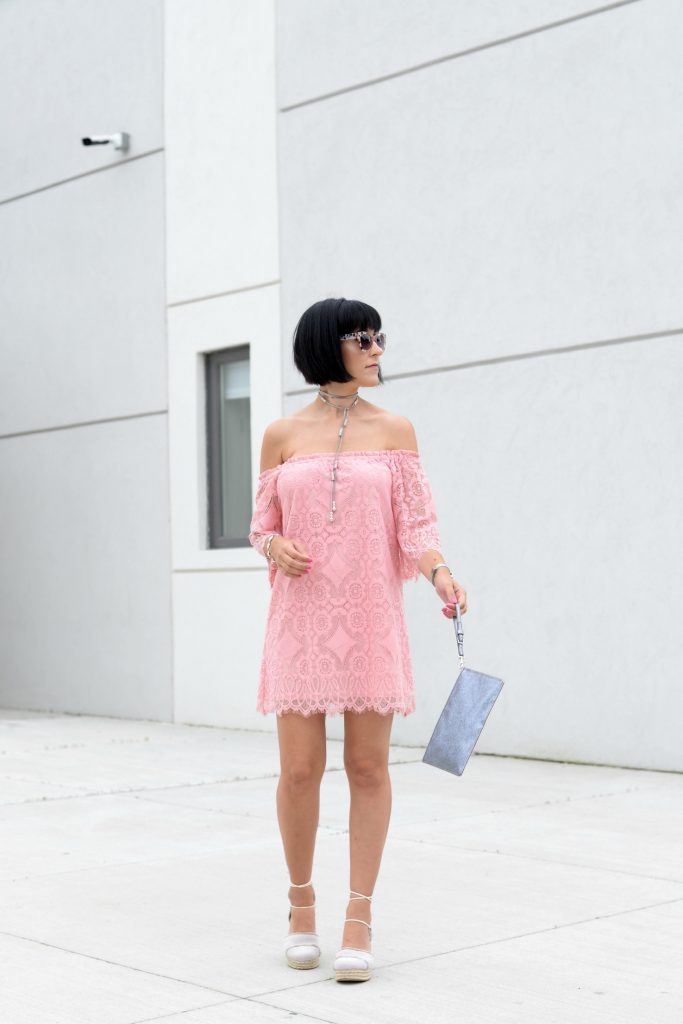 OOTD
London can pose as a bit of a problem when it comes to location spots. Sure, we're known as the Forest City and have a ton of greenery, but when looking for minimalistic places to shoot, it can be a bit of a challenge. It's so important to be aware of your environment and what's in your frame. We try to look for clean lines with minimal objects in the background, like people, garbage bins, unpleasant walls, etc. It's critical to the photo to make sure your surroundings are clear of ugly items.
The general rule for shooting photos, is to get up close and personal. A photographer friend of mine once told us, if your photos aren't looking crisp and clean, you're not close enough to the object. The idea is, you want to frame the object/ person you're shooting. You want as little wasted space as possible. The closer you are to the subject, the better your photo will be.
They say practice makes perfect, so shooting every day will up your skill level. The more time you spend behind the camera, the better your photos will get. You don't necessarily have to have a certain style when you begin, the more you experiment, the more your style will develop and shine through. That goes hand in hand with expensive camera equipment. You don't always need a fancy camera to take good photos. You can take some wonderful photos on an inexpensive camera or even iPhone. The key here is to understand the basics of how a camera works.  
First, lighting is key. Derek and I try to get outside, early morning. Although you may be thinking having more light is beneficial, it can work against you. Having the sun directly above you, can cause shadows and harsh lines. Also, never shoot with the sun directly behind you as it can create boring, flat light on the subject. The light in the morning is much softer and the colours tend to be more vibrant. The shade is also your friend. You can always play around with your ISO, rather than fighting with the yellow-ish tones of the sun. I suggest keeping your ISO around 100 or 200 for daytime shooting.
Second, know what type of photo you're trying to capture. If you're shooting a sporting event or a child playing, you probably want that to be your main focus? For fast-moving objects, you'll want your shutter speed to be 1/1000th of a second. For still photos, like an outfit of the day, you can drop it to 1/100th of a second.
Up next, your lens. I suggest keeping it simple when you first start out. A prime len, although it takes some time to get used to, it allows you to focus on the moment at hand instead of fiddling around with the zoom. I highly suggest a 35mm. This allows you to take both up-close and personal shots inside, but still provides you with enough depth outside. If you're looking for more outdoors and outfit shots, a 50mm might be an excellent investment. Not only does shooting with the same lens help with keeping the same focal length and consistency, it saves you switching your aperture each time you zoom.
Don't spend too much time post-processing. If you get it right in the camera first, you won't have to spend hours editing. It might come as a shock to you, but I don't use photoshop or editing tools for any of my photos. What you see, is what you get. For Instagram photos, I might use the in-house brightness feature to brighten my photo a little, but that's it. I find those over-worked photos tend to look fake and unrealistic.
What I Wore- Dress- Chicwish, Necklace- c/o Lisa Q Of Sweden, Clutch- Coach, Sunglasses- c/o TOMS, Watch- c/o Thomas Sabo, Bracelet- Charming Charlie, Wedges- Michael Kors