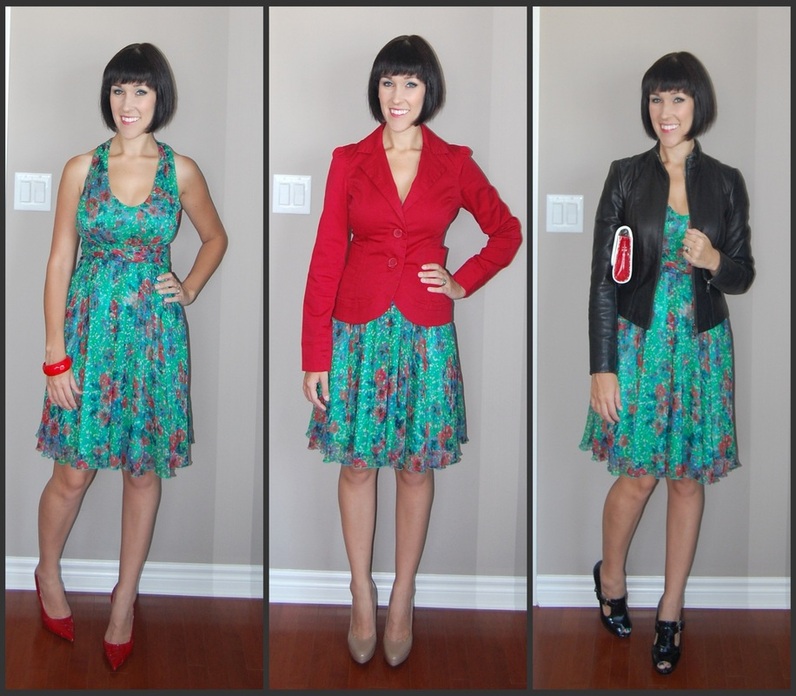 And the winner of the 15% off promo code to Citizens Planet is Heather Edwards- MacDonald. She commented on one of my daily styles over the course of 3 days saying "That's an amazing dress! Can be worn by so many different body types too:) and to not have to buy through the US is fabulous! I will be signing up immediately! Thanks Amber"  
Citizen's Planet, "your gateway to designer brands from around the world at member-only prices" and I showcased an amazing designer dress over the course of 3 days. I've worn this dress in 3 different ways and you've had he chance to win a promo code for an extra 15% their already low prices just for leaving a comment about one of my daily styles on Facebook. 
We all know about those companies in the US that offer great discounts on designer clothing when you become a member, but if you're like me, I'm not a huge fan of shopping online from the States cause I hate paying extra shipping, extra taxes, the exchange rate and then that all high duty- well now we don't have to!!!! 
All you have to do is head on over to Citizens Planet., create an account (it's Free) and you will be emailed about all their up-coming sales and be able to take advantage of these amazing savings. 
Check out my daily styles on Facebook here: