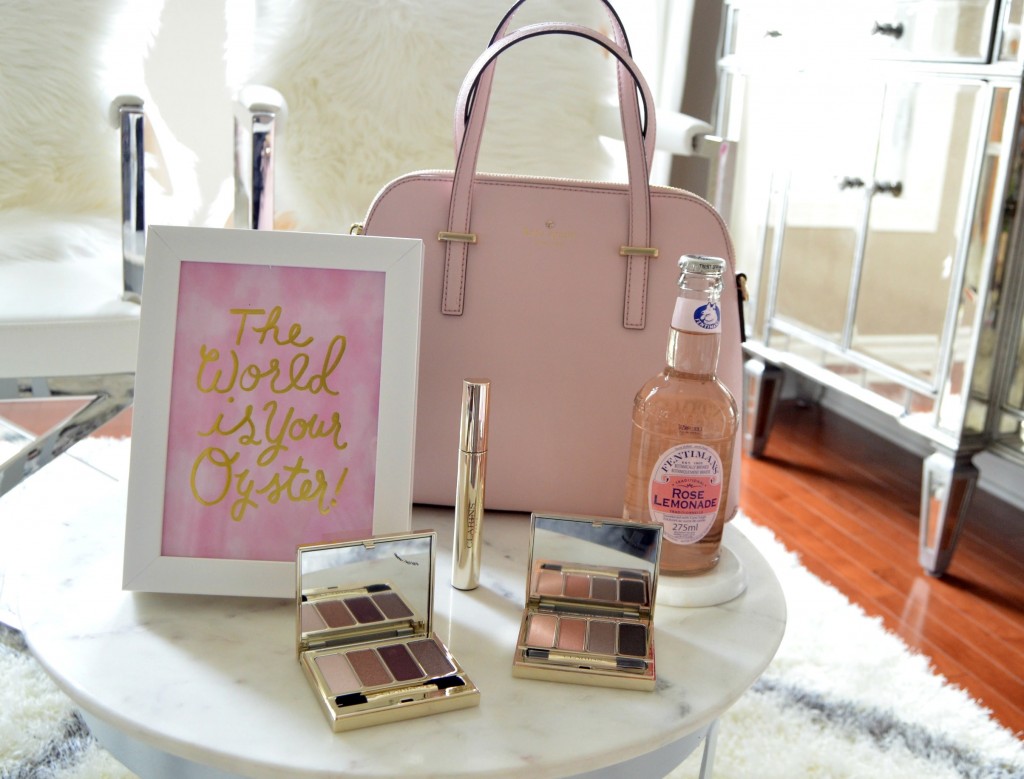 Wondering how to accentuate your eyes in a natural-looking way? For Fall, Clarins is focusing on the eyes with 2 new products designed to intensify, magnify and captivate your eyes with mega volume. To start, prep the eyes with a good eye primer, something slightly tacky, to help hold the shadow in place. Next up, your liner. When you're looking to enhance your eyes, look for a darker liner to help add contrast against the white in your eyes and the actual colour of your eyes. Then you're ready to add colour. Take one of the new Clarins 4-Colour Eyeshadow Palettes and mixing and matching the shades to create your perfect smokey-eye look. The key here is to play with both light and dark shades to help add depth and dimension to your look. Try adding one of the shimmery shades to the centre of your lid to really make your eyes pop. Don't forget to take one of the darker shades below your lash line to help finish the look and tie the entire look together. Before you apply your mascara, make sure to curl those lashes. This will help to create the illusion of a more wide-eye and bigger eyes. To create mega volume to your lashes, apply a coat or two of the new Clarins Supra Volume Mascara in either Black or Brown. You can finish your look by using a sheer, translucent powder under the eyes, a highlight shade around the eyes and to make your eyes appear less tired, apply white to the inner corners of your eyes.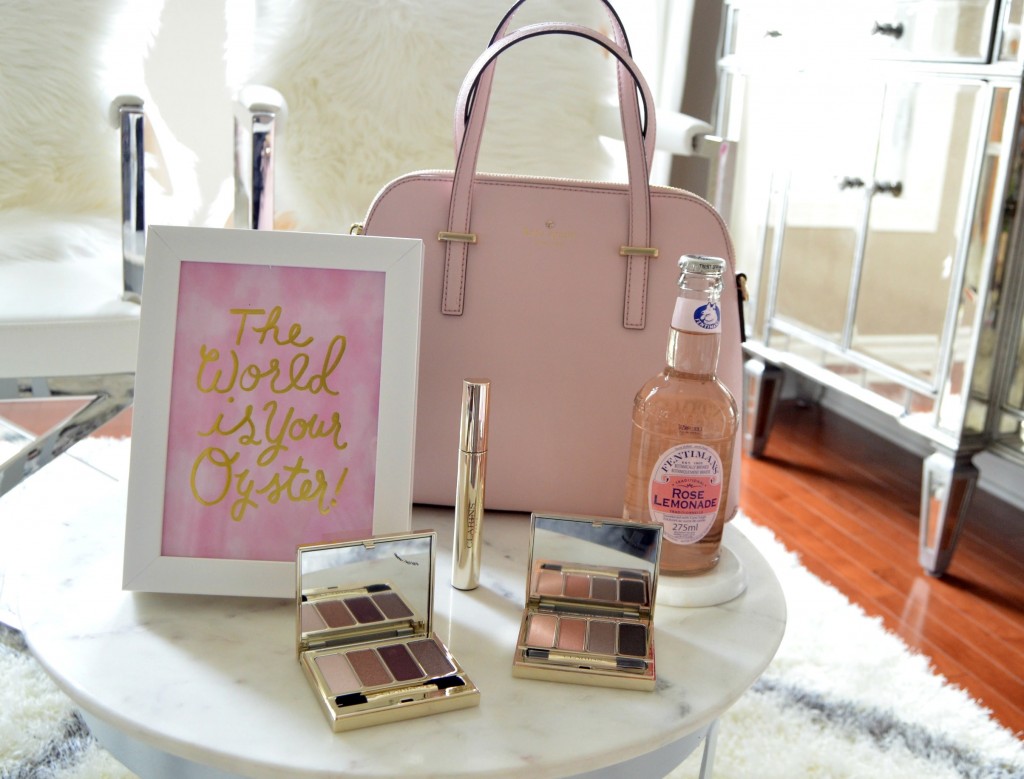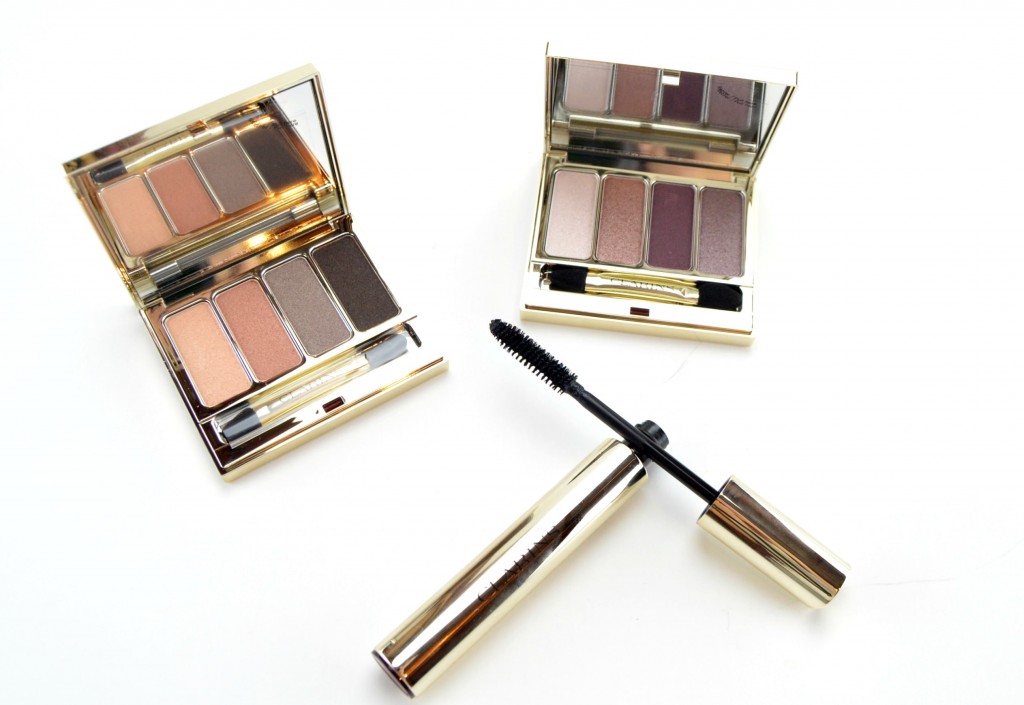 Clarins 4-Colour Eyeshadow Palette has been revamped with a brand new formula that can be used either wet or dry. It's enriched with vegetal extract and carnauba wax to not only provide an incredibly smooth and buttery application process, but helps bring extreme pigmentation in a single swipe. It comes in a beautiful rose bronze compact and features 4 wearable, earthy, neutral shades within. It applies effortlessly to the lid, with absolutely no fallout. It provides buildable coverage depending on your wants and needs and can easily take you from day to night, simply by wetting your brush. When applied wet, you can expect bold intense colour, but can easily be sheered out for a more natural look during the day when used dry.  Either way, wet or dry, it's incredibly soft and smooth consistency blends into the skin seamlessly for a completely flawless finish. Pigmented, opaque and true colour payoff in a swipe or two, doesn't get any better. When paired with a primer, it stays put the entire day without fading, creasing or smudging.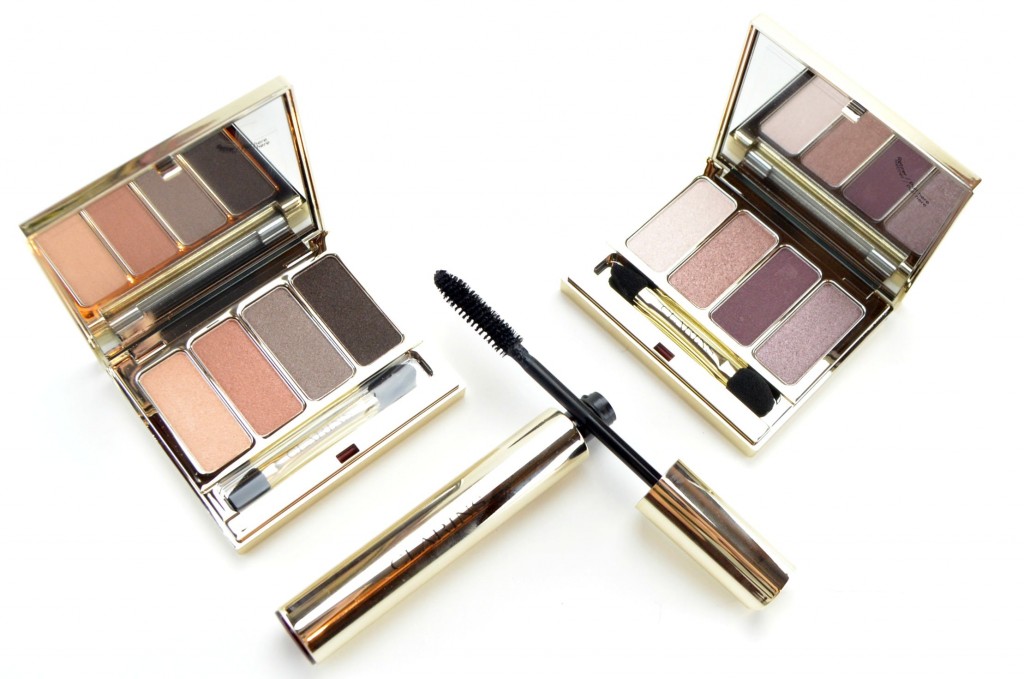 Clarins 4-Colour Eyeshadow Palette comes in 3 versatile colour selections, 01- Nude, 02- Rosewood and 03- Brown, all extremely flattering on all skin tones and for all eye colours. These multipurpose shades range from your basic nudes, beige and browns, to stunning rose gold and champagne. Whether you're looking for a neutral daytime palette or a dramatic evening palette, the mixture of shades in both matte and shimmer finishes is an excellent option. The fact that they can be used both wet and dry, to allow for different looks and effects, is an added bonus. It retails for $43.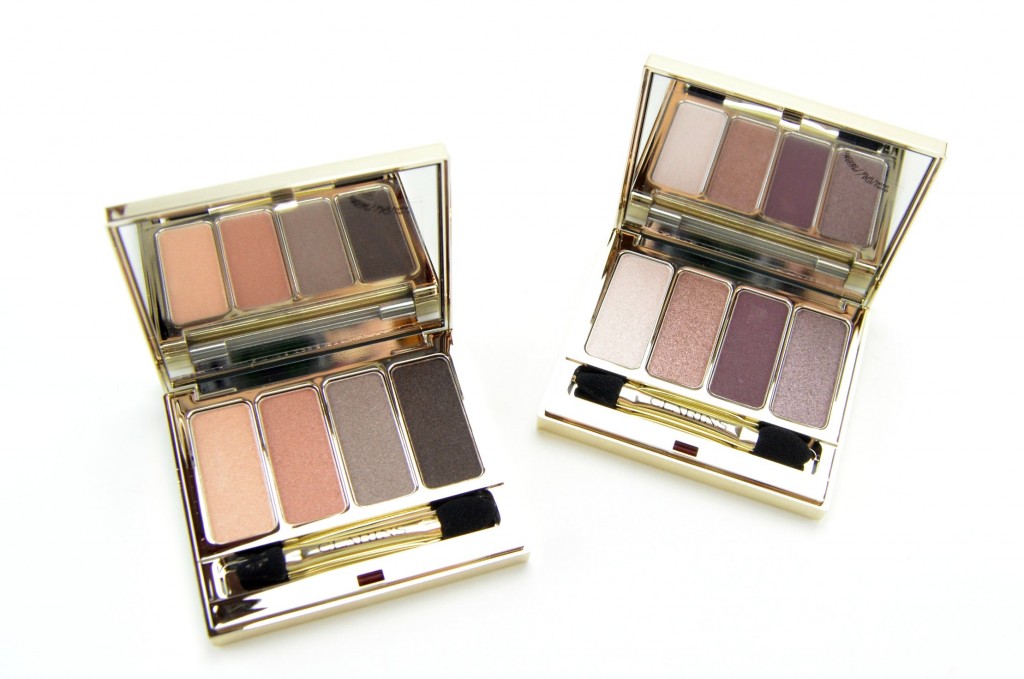 Clarins 4-Colour Eyeshadow Palette 01- Nude Clarins fall 2016 Collection features a pearly, pale beige, a lovely coppery shimmer, a shimmery taupe and a blackened brown with almost a completely matte finish.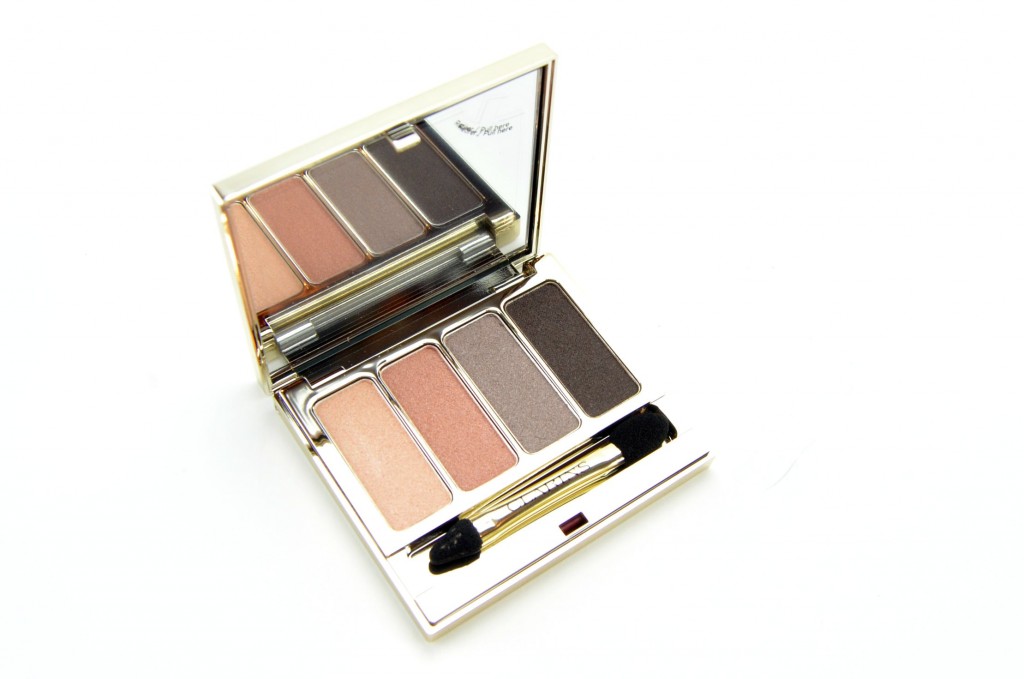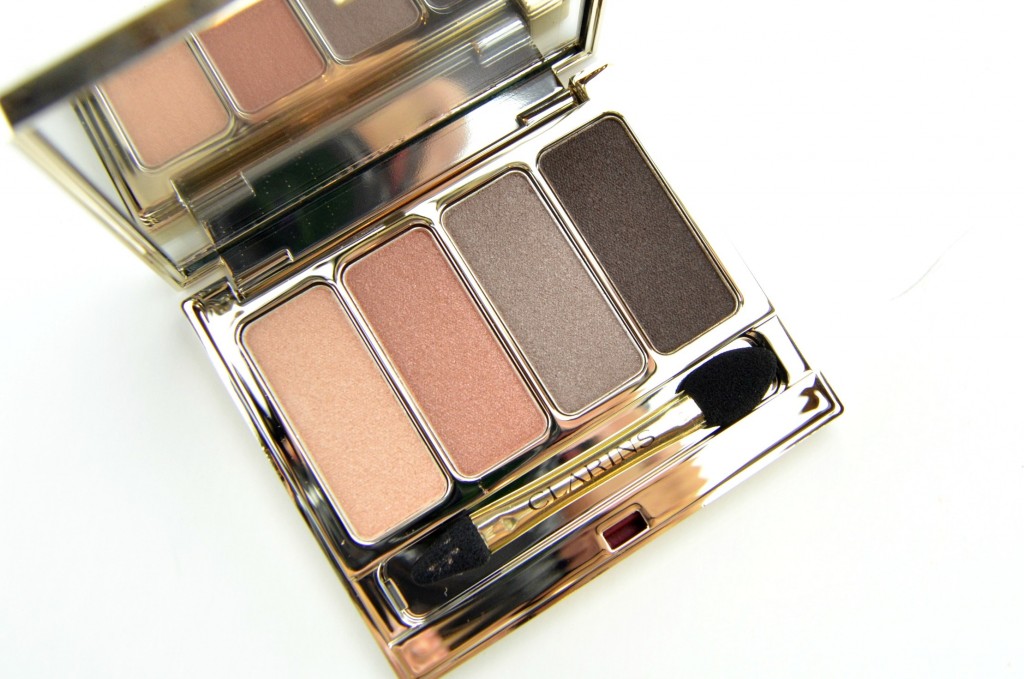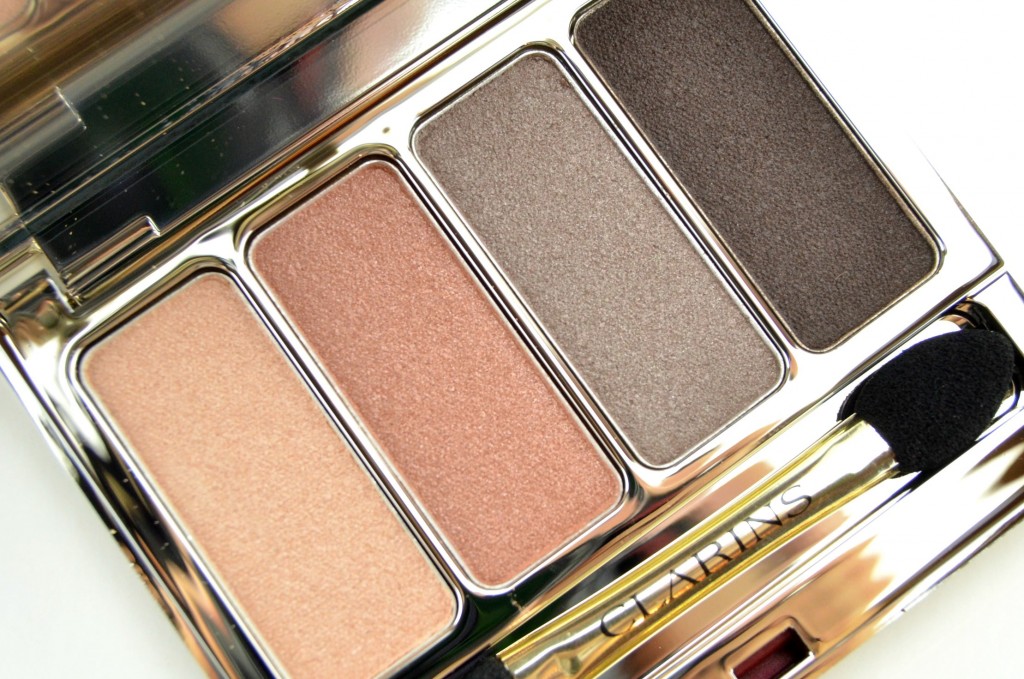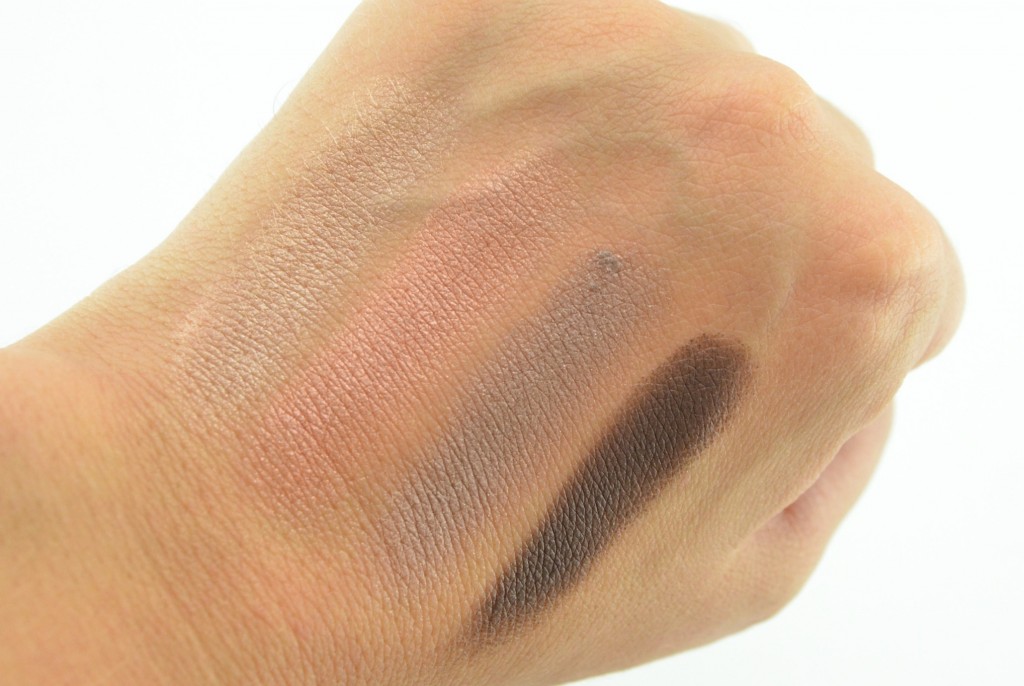 Clarins 4-Colour Eyeshadow Palette 02- Rosewood features a pinky white shimmer, a pinky coppery shimmer, a deepened maroon, and a mauve taupe shimmer.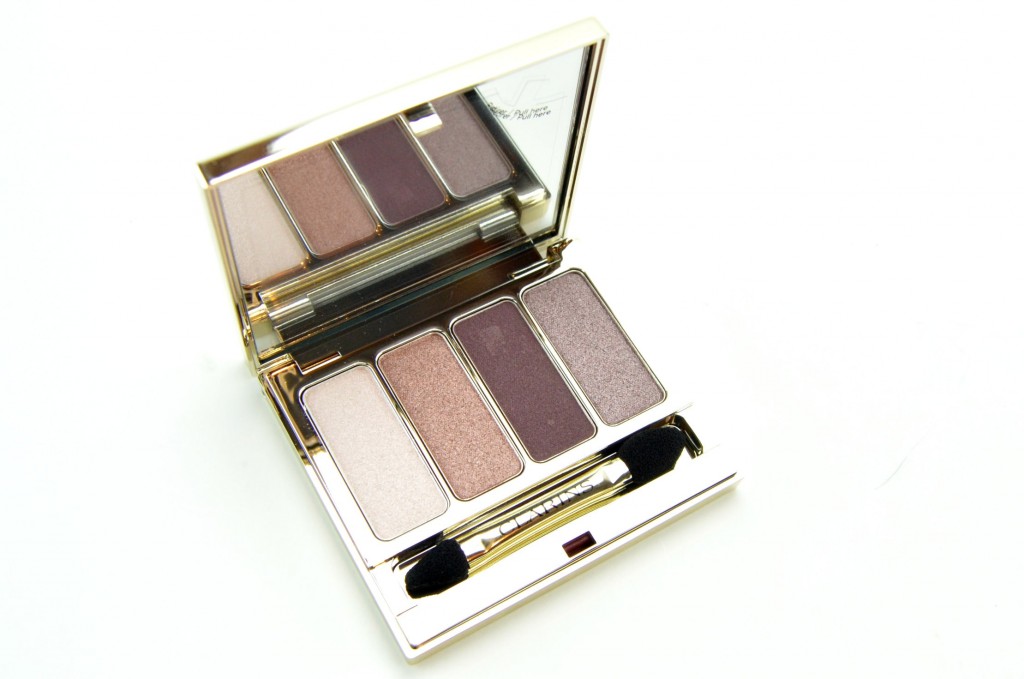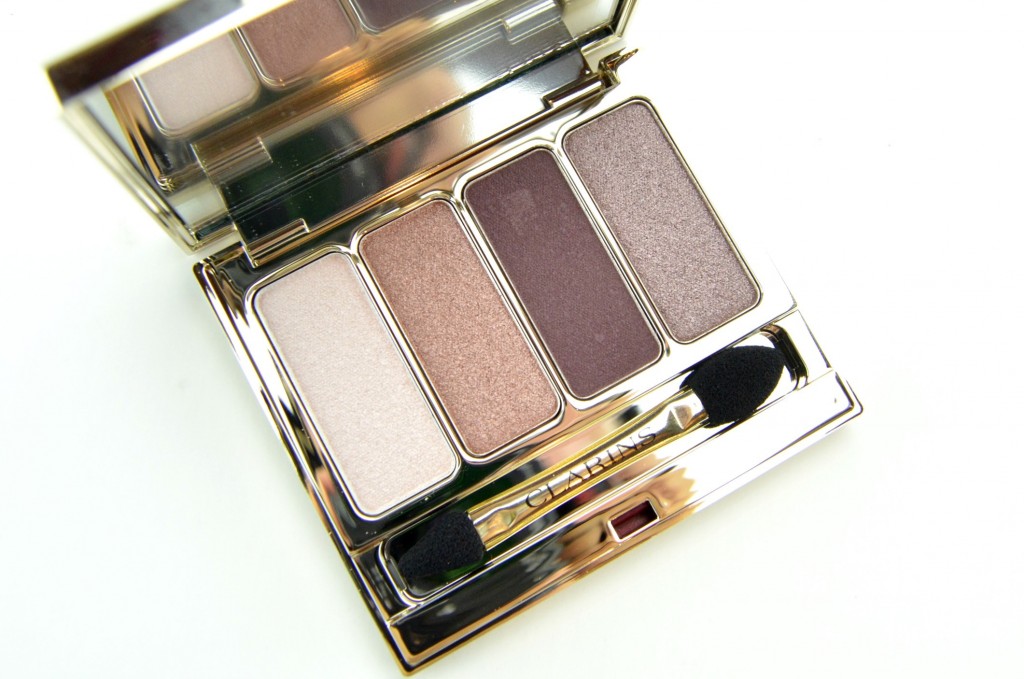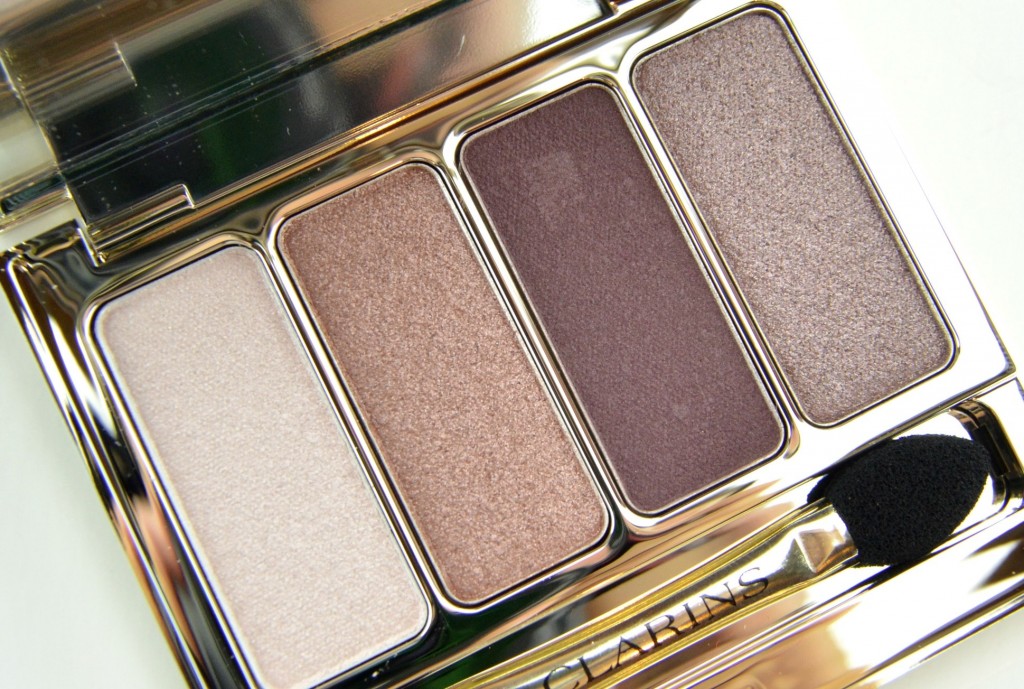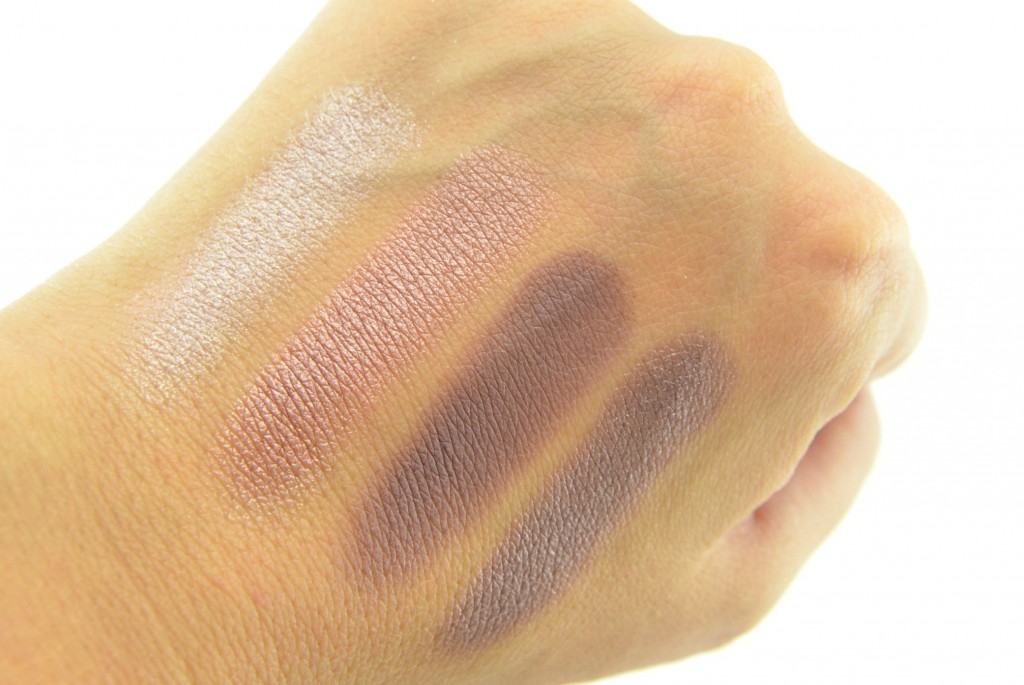 If you love mega volume, you're going to adore the new Clarins Supra Volume Mascara. Its unique volume boosting complex, paired with key ingredients that help to thicken and increase volume instantly, gives new dimension to your eye look.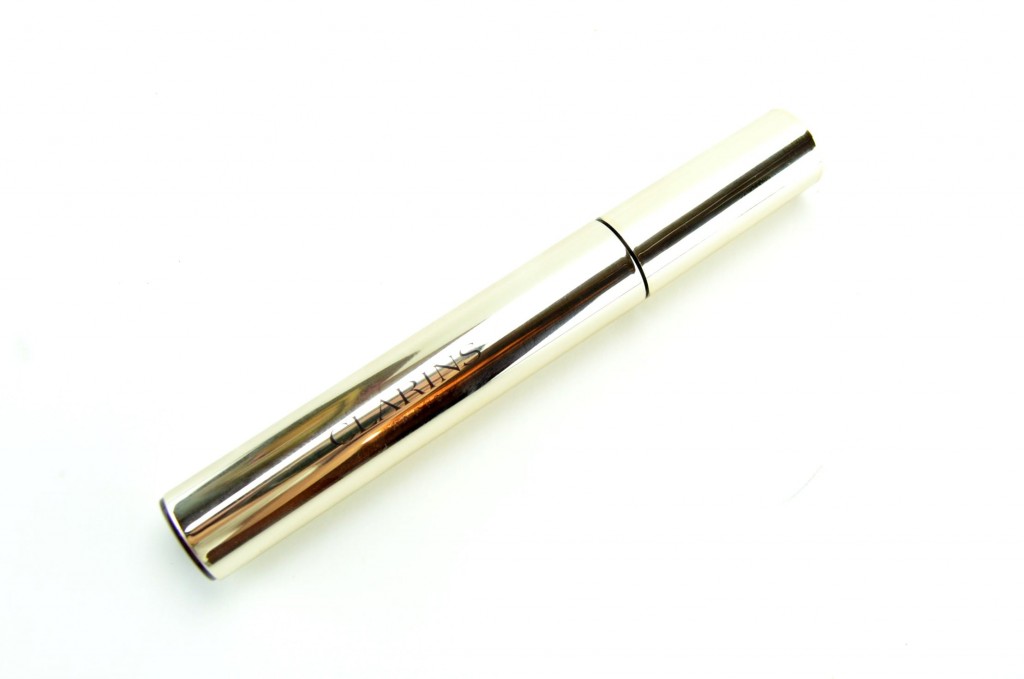 Clarins Supra Volume Mascara is not your typical volumizing mascara, it actually helps to strengthen lashes over time. It features a unique blend of plant waxes, caruba wax powder and cassie flower that seems to almost create a film on the lashes (without being stiff or crunchy) to help coat, shape and provide long-lasting volume. Its ultra-supple fiber brush hugs onto each lash, helping to add definition while separating each lash for mega volume. It has a slightly wet formula that glides on smoothly, is easy to work with and sets fairly quickly for long-wearing performance. It's incredibly lightweight, comfortable to wear and gives the flexibility that you need. It stays put the entire day without smudging or flaking. It's incredibly pigmented, builds volume, adds length, holds a curl and instantly transforms my lashes. It retails for $27 in Black and Brown (which is limited edition).