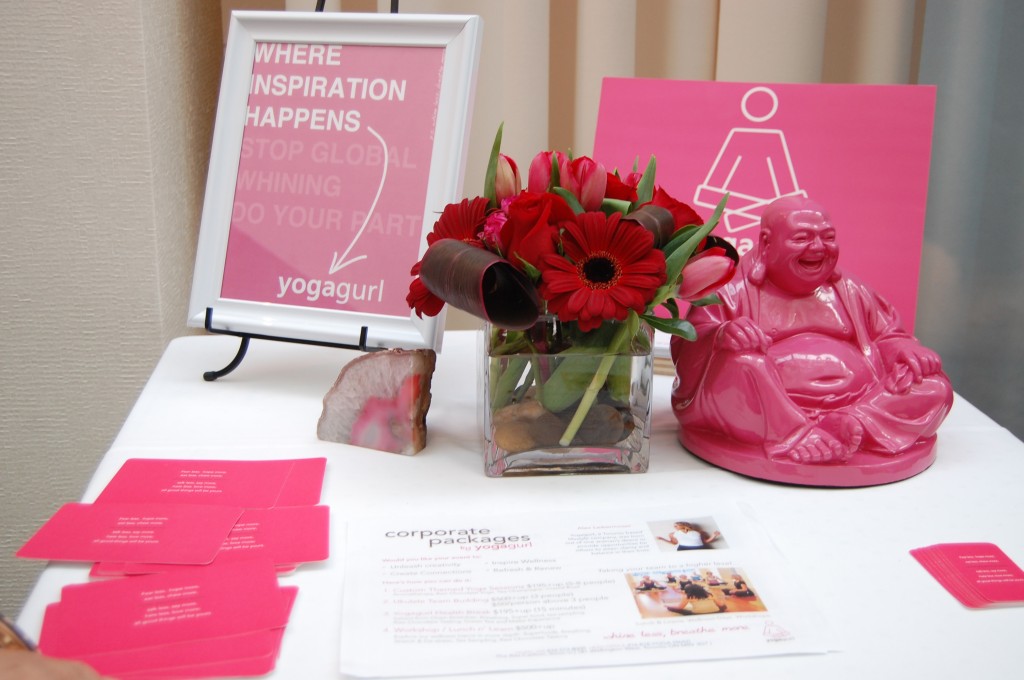 As if Toronto Fashion Week wasn't busy enough I had the honors of attending the Clarins In Shape Event at Spa My Blend by Clarins on the 5th floor of The Ritz Carlton in Toronto, can we say fancy or what. If you ever wanted to be pampered, this would be the perfect spa for it; it's like nothing I've seen before. I'm a huge fan of Clarins so when I heard about a new product being launched I was super excited to find out more about it. Clarins will be launching their Body Lift Cellulite Smoother(available in April 2013) $90 for 200ml which will get you runway ready or in most cases (i.e. real life) beach and summer ready in no time.
If you're looking to battle cellulite you have to start within, which means maintaining a proper diet and getting plenty of exercise; lucky for us Clarins had top fitness and health experts there to give us all useful advice and answer questions. From what I do know about cellulite is it can show up on any body type, any skin type and at any age; there's no miracle product out there that will cure it so your only option is to help prevent it.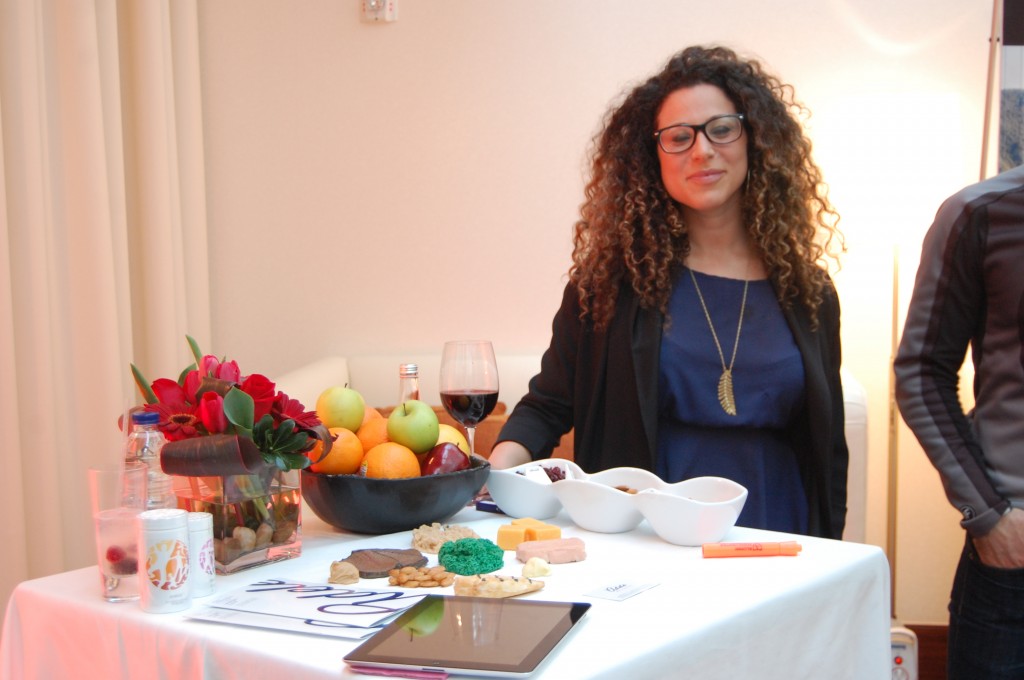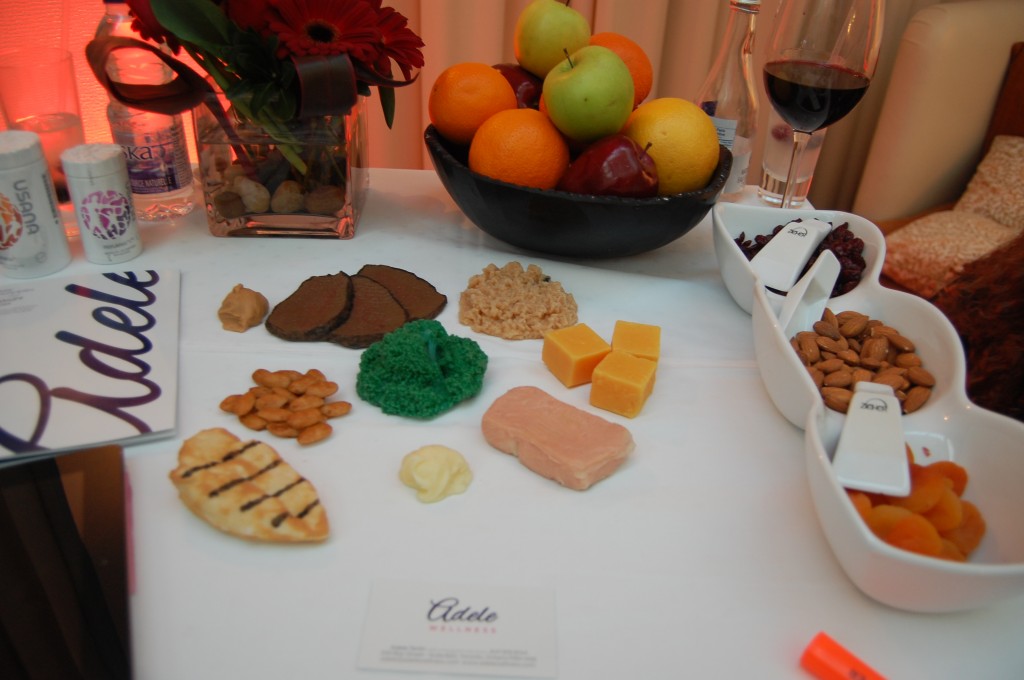 Health expert teaching us what food we "should" be eating!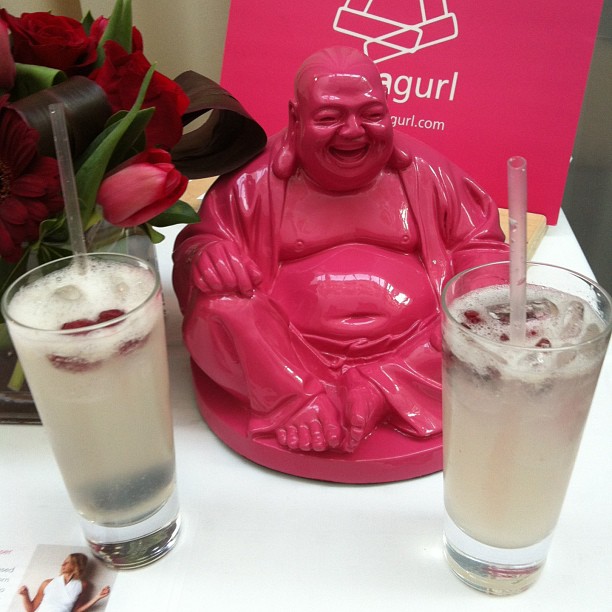 Wellness Stations with Fashionista Drink and a pink Buddha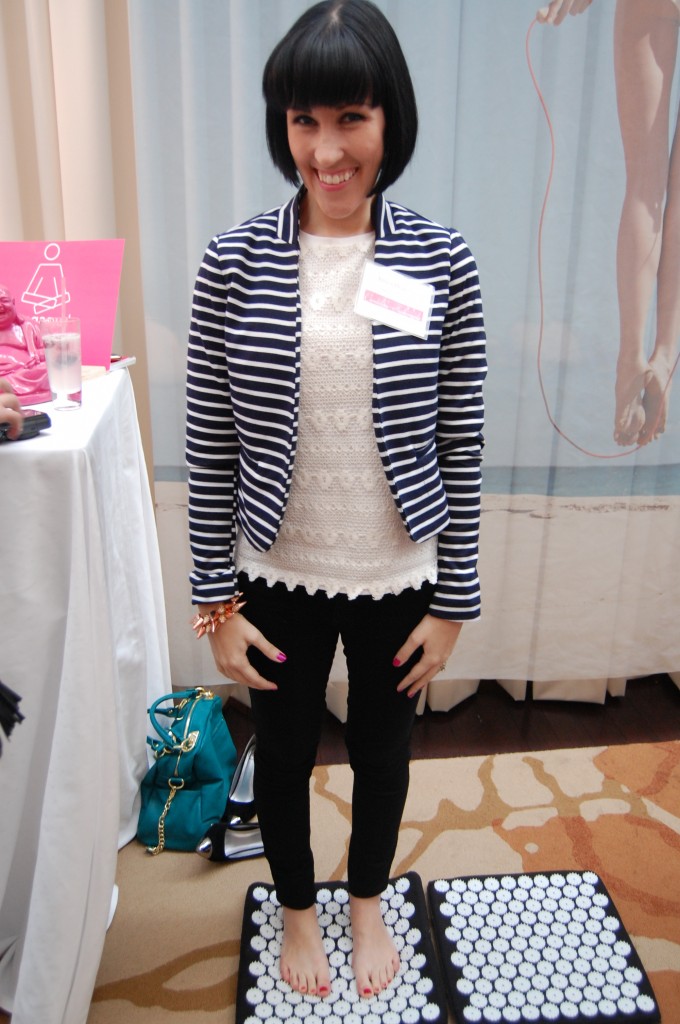 Getting acupuncture done, which pretty much killed me (even tho I look happy)
Clarins did hold a presentation where we were going to learn all about the new Body Lift Cellulite Smoother, but about 5 minutes into the speech an unfortunate situation happened with one of the guests and the presentation was put on hold. It was a good 30 minutes of waiting, in which time we were able to walk around and check out the spa some more, but by the time everything was settled I had an another event to attend and had to leave, so unfortunately I didn't get to learn all there was to know about the Cellulite Smoother but did get a chance to take a peek around the spa!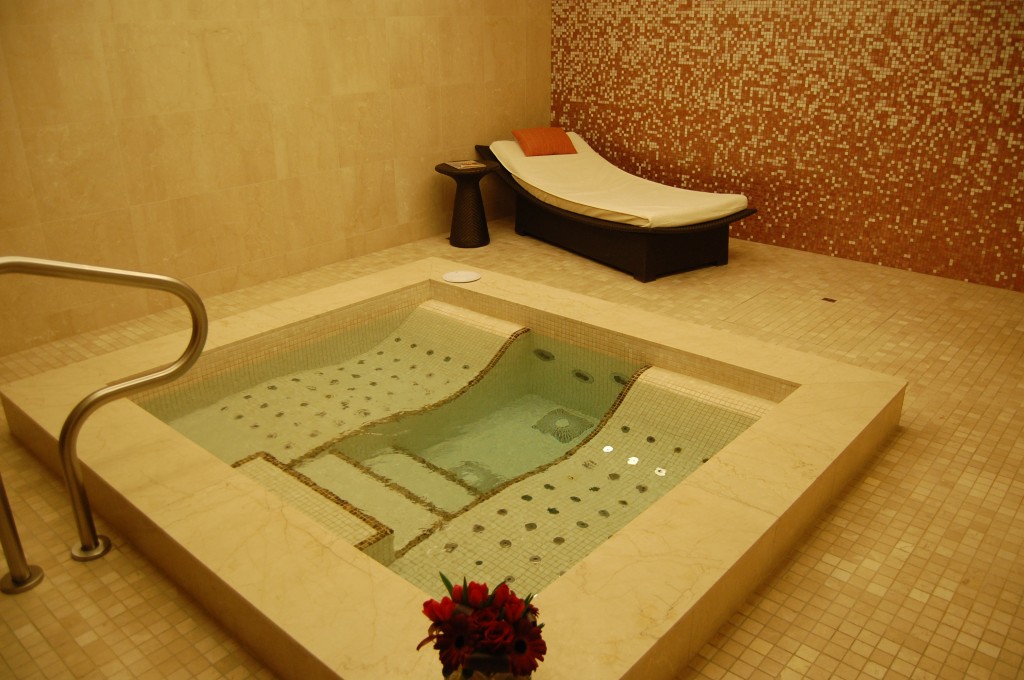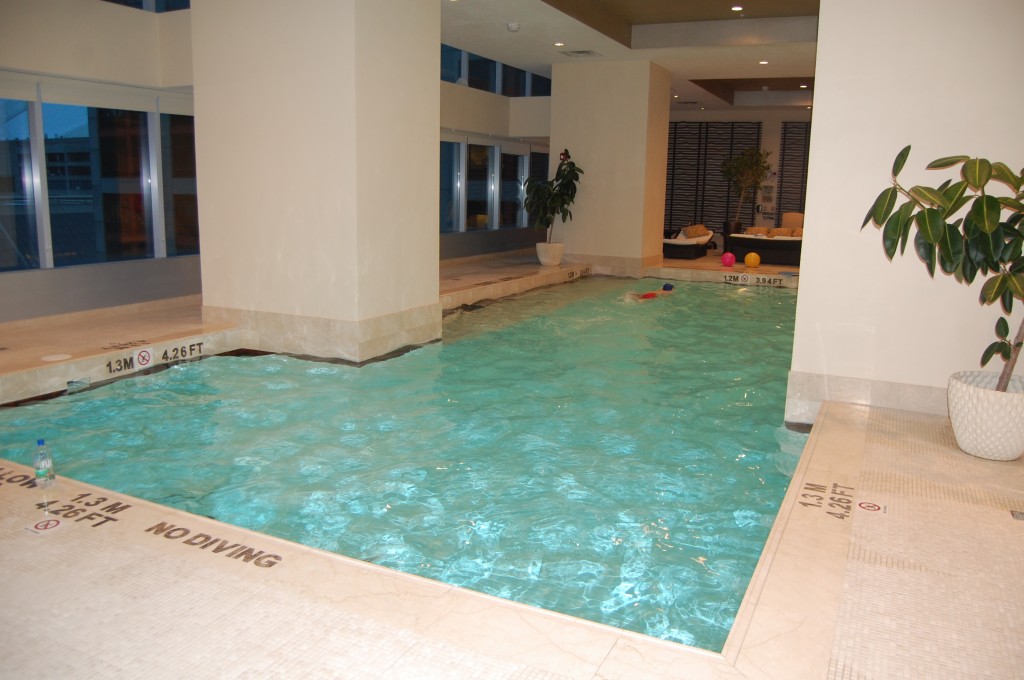 Hot tub and pool

Luckily for me I don't have any cellulite, yet, so I will be saving this product for, if and when I do get it. What I can tell you about the Body Lift is it smells amazing and when you apply it, it gives an instant cooling and soothing effect to the skin. It dries almost instantly with no greasy or sticky residue. Body Lift cream-gel formula will work to reduce early and stubborn cellulite while reinforcing skin's firmness and micro-circulation. Its two main ingredients, aquatic mint and celosia cristata lines the multiplication of fat cells and its extracts slows the expansion of existing fat cells. A great tip we learned was to always start from your ankles and move upwards when applying the cream, this goes for any body lotion you use, as you want to encourage blood flow back up to your heart… who knew… I've been doing this all wrong for years, my mind was blown.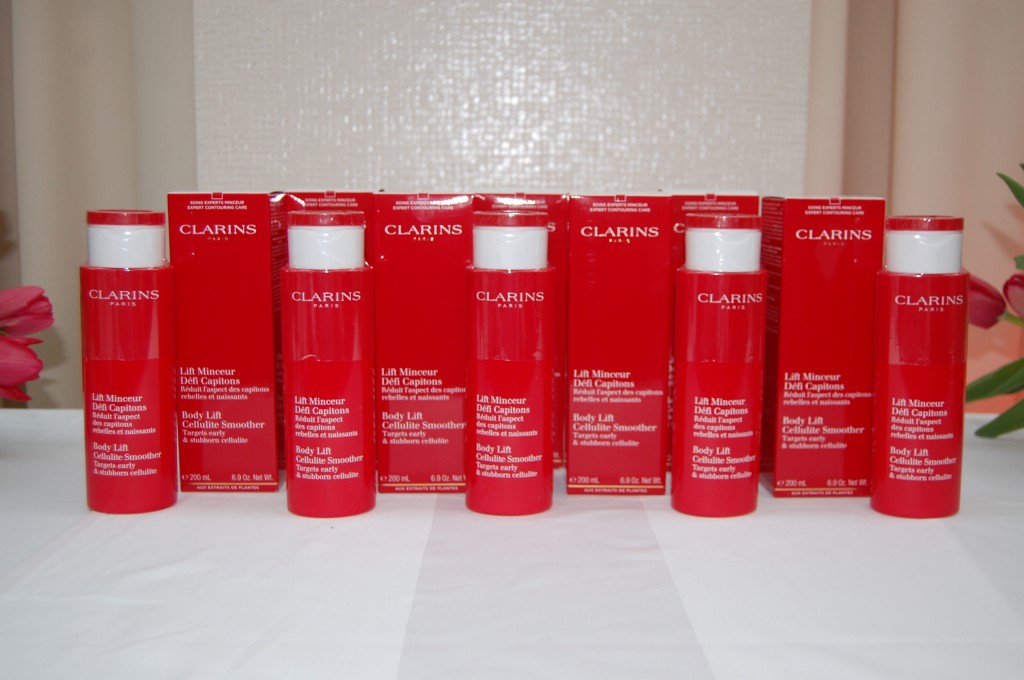 The new Clarins Body Lift Cellulite Smoother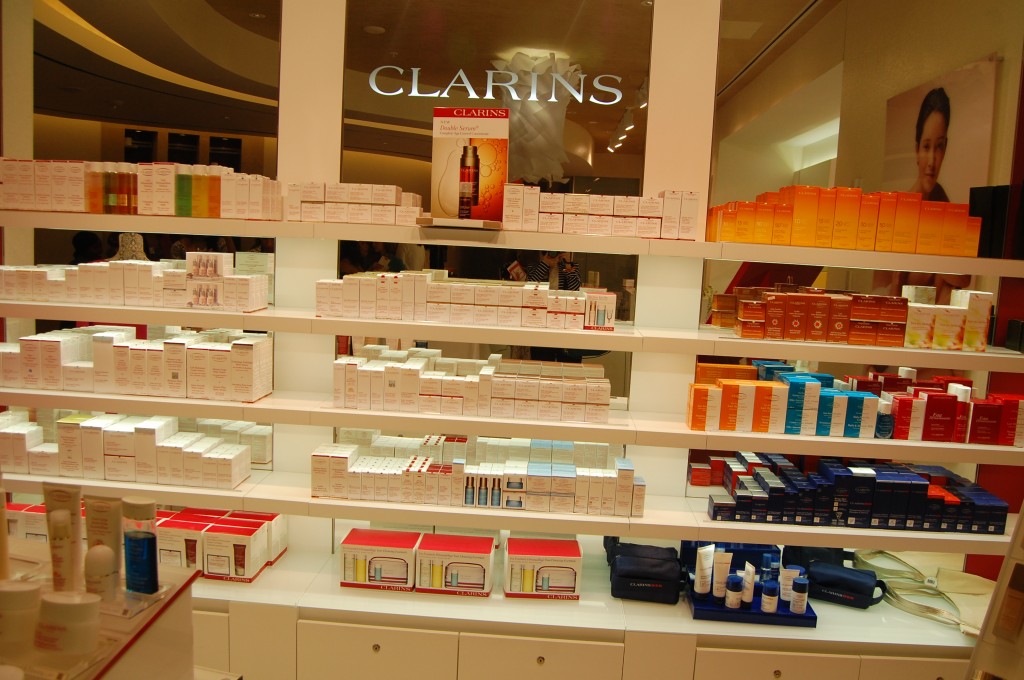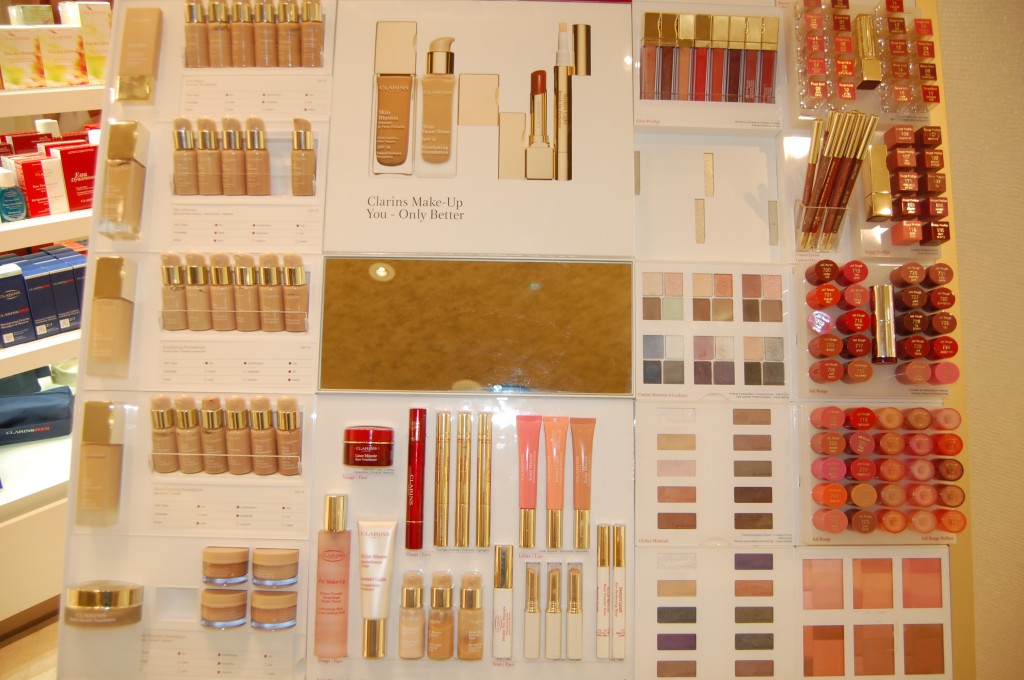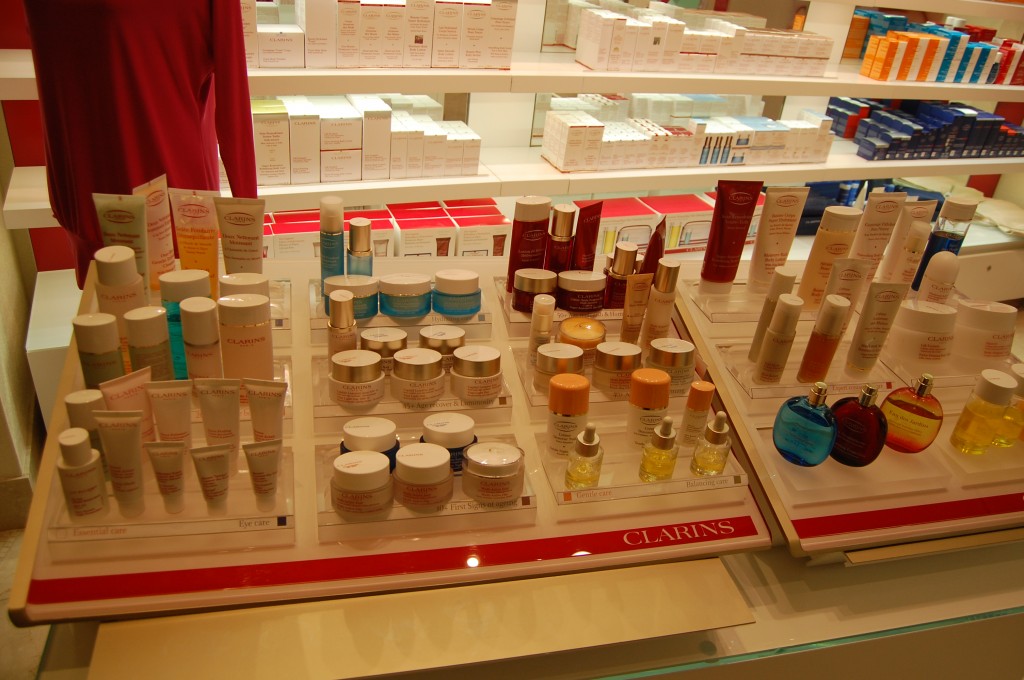 Before leaving you can get your Clarins shopping fix with hundreds and hundreds of cosmetics, skin care and more!

Is this a product you want to try, do you suffer from Cellulite?