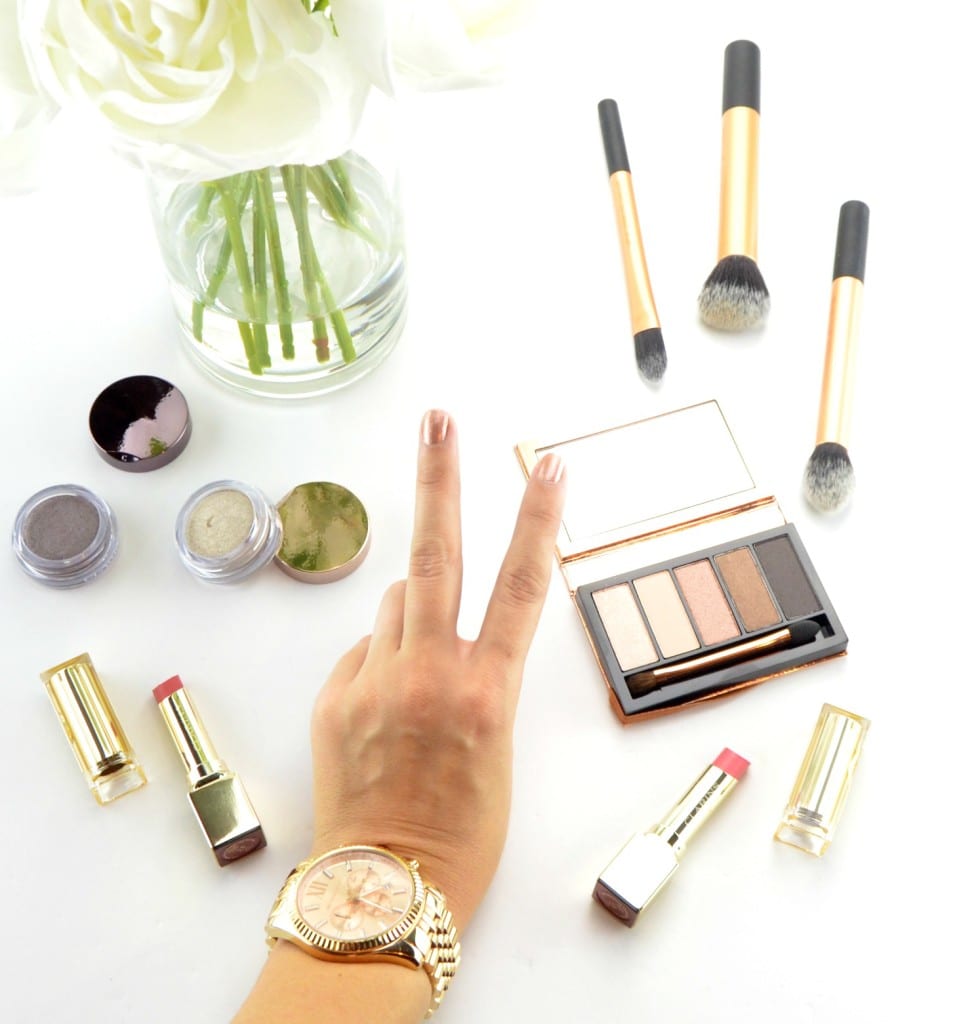 Who's ready for spring? I can't take much more of this cold, damp weather, but most of all, I'm just looking forward to a bright and natural glow next season. Achieving a fresh, radiant and healthy glow is as easy as 1, 2, 3, with the new Clarins Instant Glow Spring 2016 Makeup Collection. A confidence booster is just waiting to be revealed with a lineup of 12 new products, featuring a limited edition eye palette, 4 ombre iridescent eyeshadows, 4 lippies, 2 lip perfectors and a new multi-blush. These unique products instantly light up the eyes, add a glossy, light reflecting effect to the lips, rose gold tones to the eyes, all with a transparent, flawless complexion.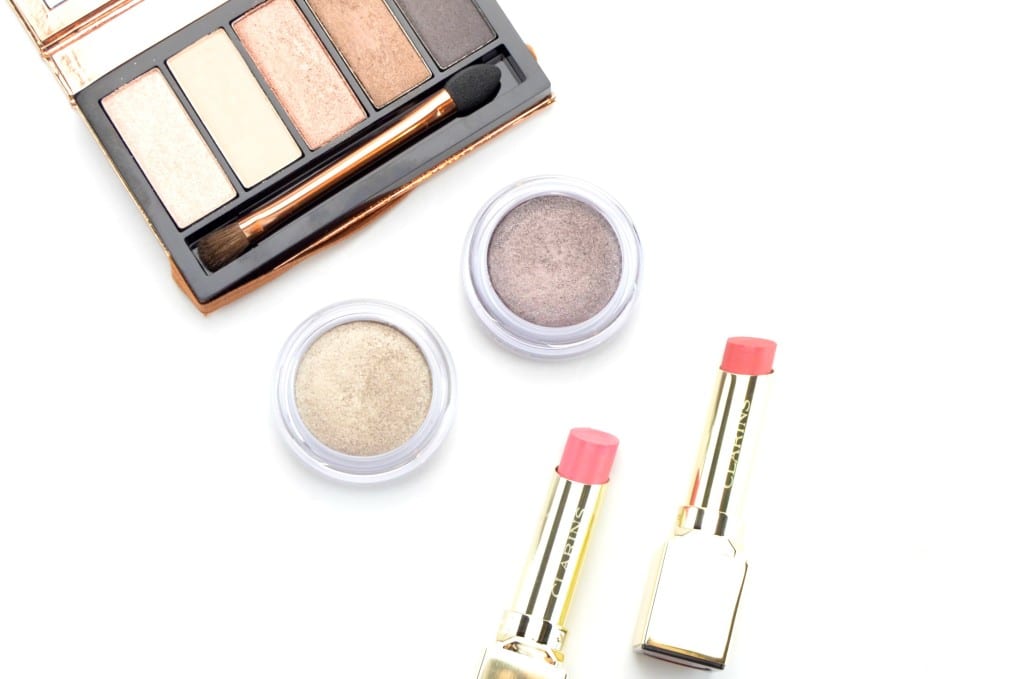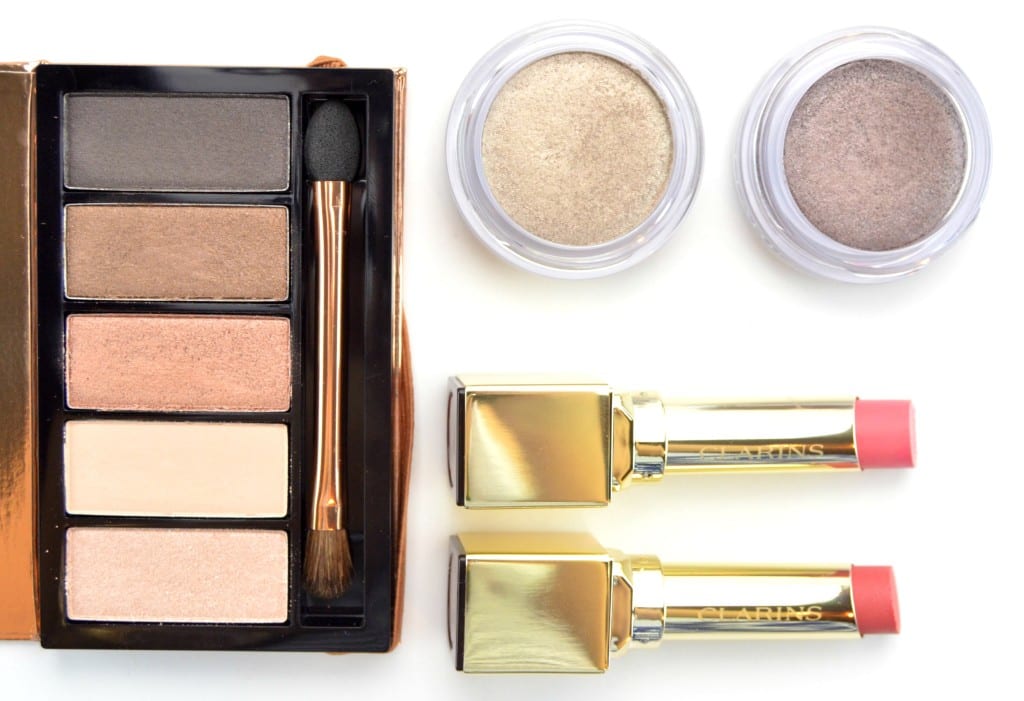 Clarins Natural Glow Eye Palette comes in an iridescent rose bronze compact with 5 extremely wearable warm, earthy shades within. It offers an array of versatile shades, ranging from your basic satin browns and beiges, to stunning rose golds and champagne. It features the perfect mixture of both matte and shimmer finishes, allowing you to create an array of different looks that can easily take you from day to night, work to play, all in one palette. It is also enriched with plant extracts and minerals to offer skincare benefits in a shadow.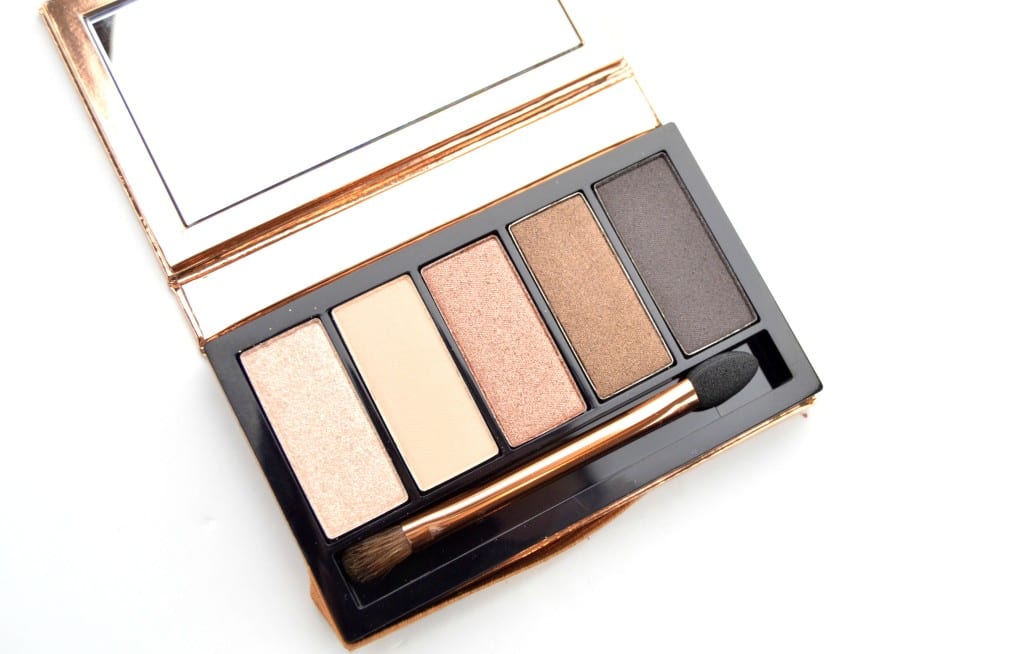 Clarins Natural Glow Eye Palette does have a slightly drier texture than other Clarins shadows, but still apply beautifully to the lid, with little to no fallout. That being said, each shade is still incredibly soft and smooth in consistency and blends fairly seamlessly into the skin with little to no effort. It's highly buildable and provides a completely flawless finish that lasts throughout the day. It's pigmented, opaque and provides true colour payoff in a swipe or two. It's bold and intense, although can be sheered out with little effort from your brush. When paired with a primer, it stays put the entire day, we're talking 9+ hours without creasing, smudging or fading.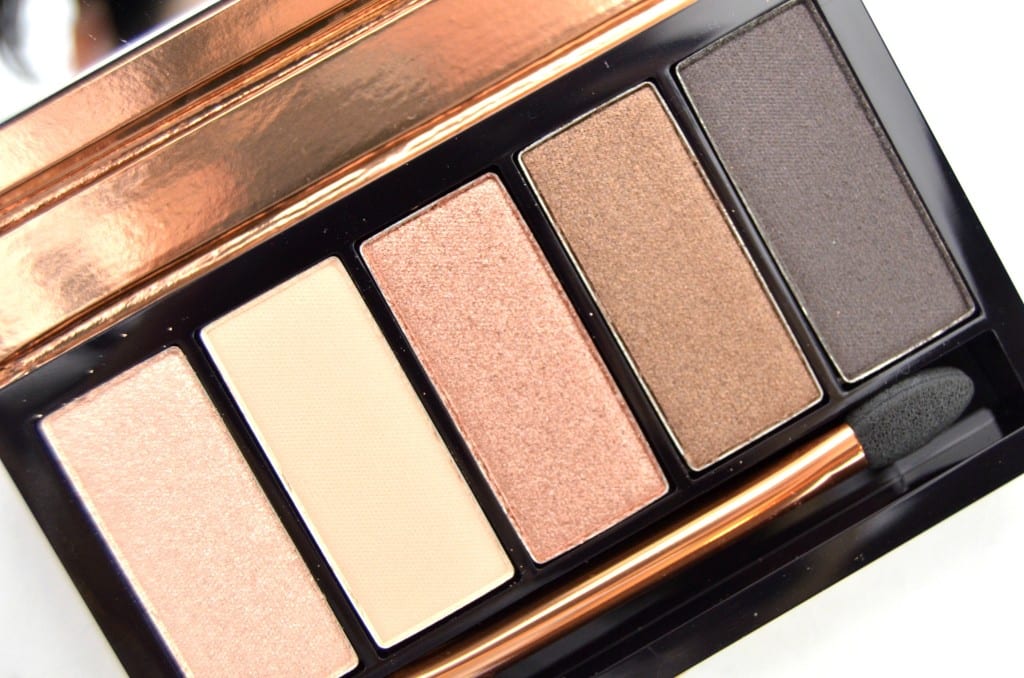 Clarins Natural Glow Eye Palette in Iridescent Beige is a beautiful champagne and although it's quite sheer, it has a lovely iridescent shimmer throughout, Matte Beige is a stunning beige with a completely matte finish, Iridescent Bronze is a light to medium bronze with a slight shimmer, Marron Glacé is an intense rich brown, also with a ton of shimmer and Satin Brown is an extremely dark blackish brown. Each shade compliments one another beautifully and can create both a bold and intense nighttime look and/or a more subtle daytime look. It retails for $39.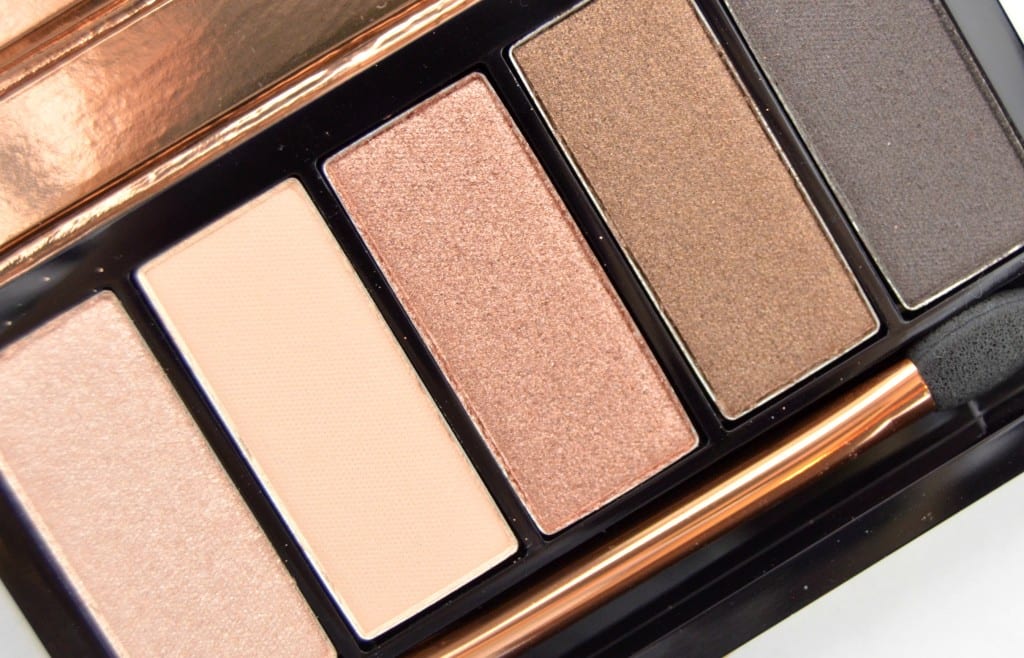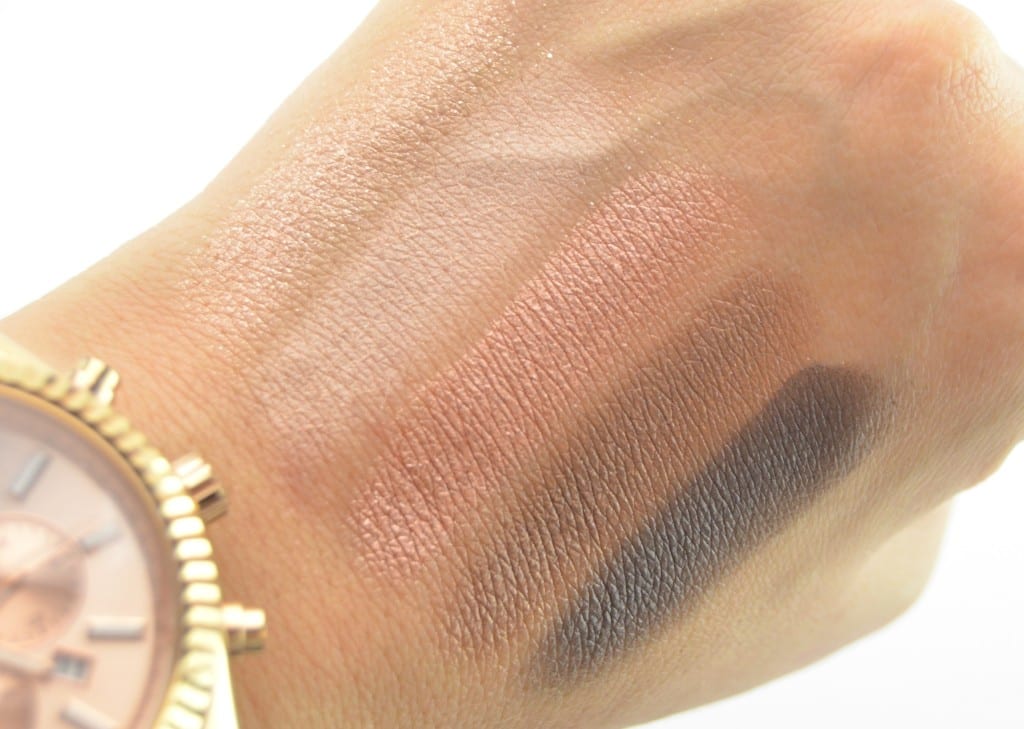 Clarins Ombre Iridescente comes in a round rose gold glass jar and features a unique cream-to-powder texture within. It has an incredibly rich, smooth and creamy texture that's enriched with finely ground bamboo powder and vitamin E to help mattify and provide long-lasting hold. These 5 new shades have a silver base with a highlighted pearl powdered finish that leaves your eyes sparkling. It blends beautifully into the skin and stays for a solid 12+ hours. Although it has a slight satin, shimmer finish, it never looks too shiny or accentuates fine lines. It's soft, sparkling hues help to give a fresh, radiant glow to the eyes.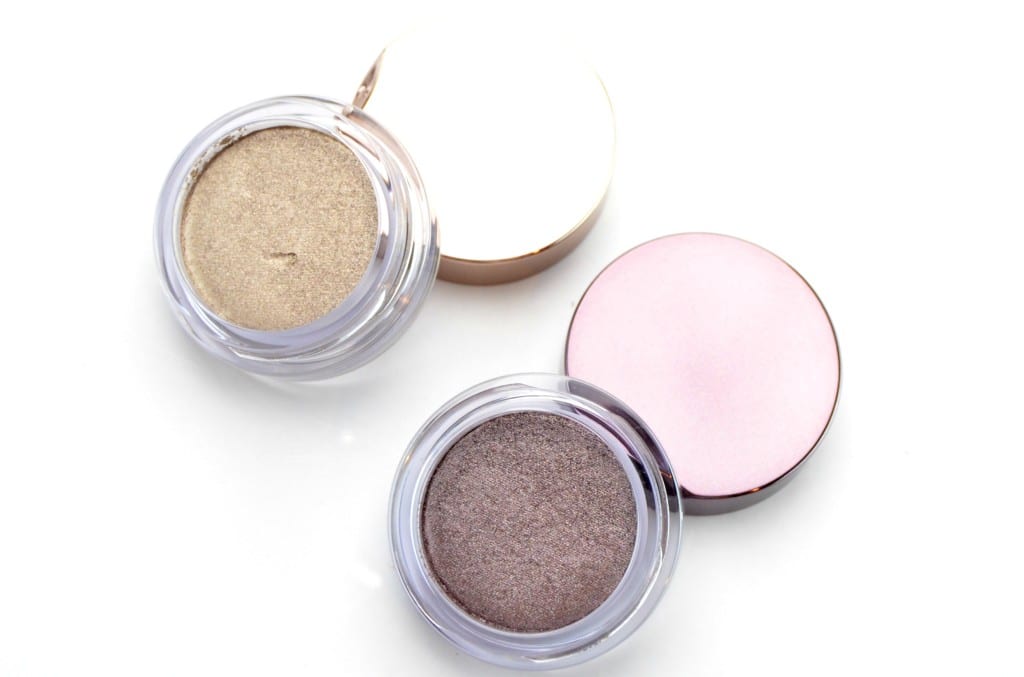 Clarins Ombre Iridescente continue to be some of my favourite shadows, and for good reasons. Its innovated formula gives the comfort of a cream with the longevity of a powder. It has an incredibly lightweight, comfortable consistency that applies evenly and smoothly, gliding over the lid with ease. Its soft focus pigments provide a luminous effect to help the colour from looking flat or dull. It's highly pigmented, and provides true, opaque coverage in a single stroke. It stays put the entire day without creasing, fading or losing intensity. It retails for $25.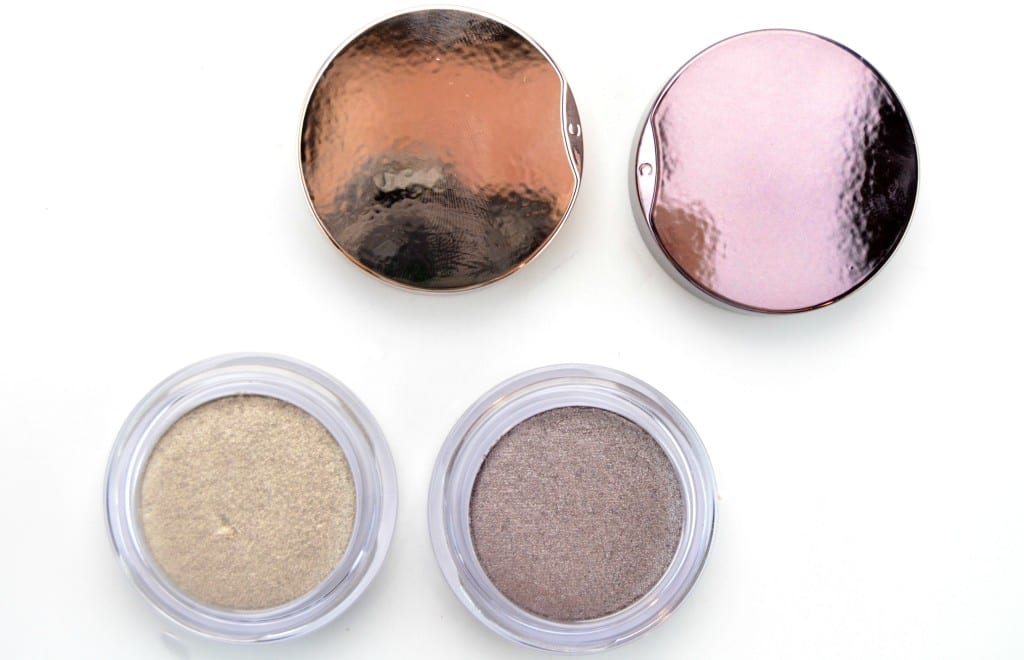 Clarins Ombre Iridescente in Silver Ivory and Silver Plum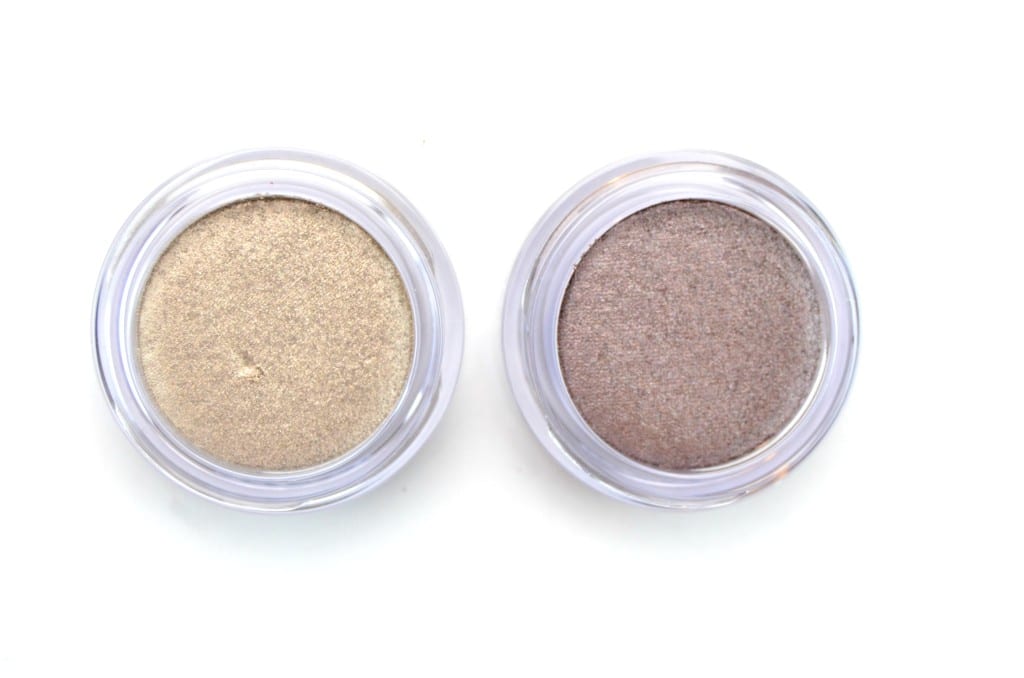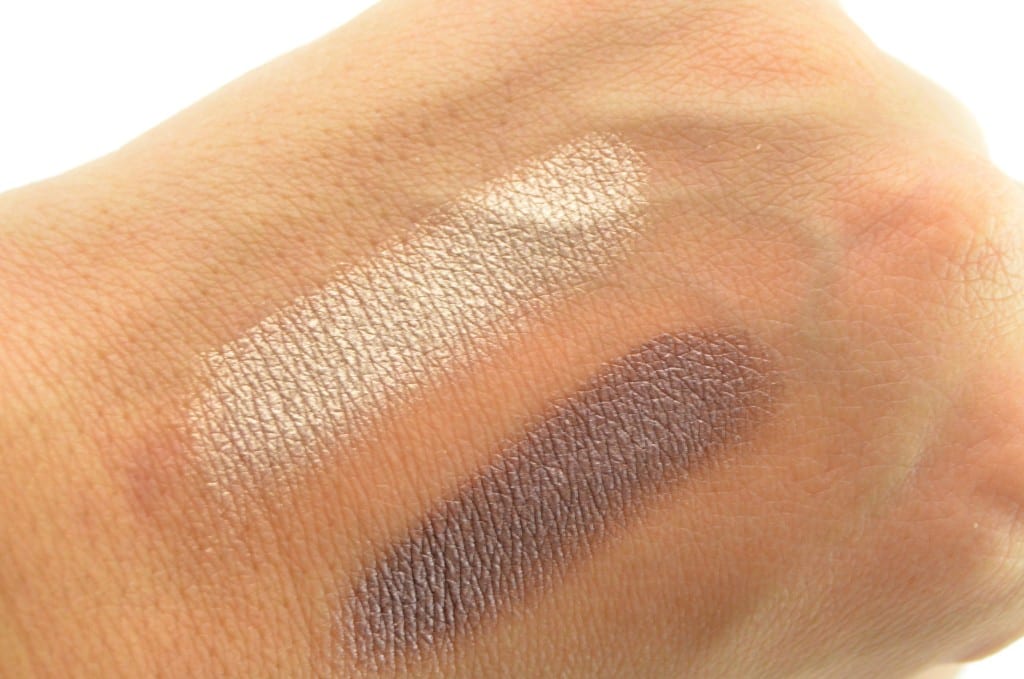 Clarins Rouge Eclat Lipstick comes in your standard lipstick packaging, but done is a lovely rose gold. It features plant waxes of mimosa, jojoba and sunflower and unsaponifiables of cocoa, which helps nourish and provide extreme comfort. The collection celebrates my favourite colour, pink, in healthy, glowy shades of hot rose, pink cherry, pink blossom and rose praline. All are designed to either highlight your complexion or light up your eyes.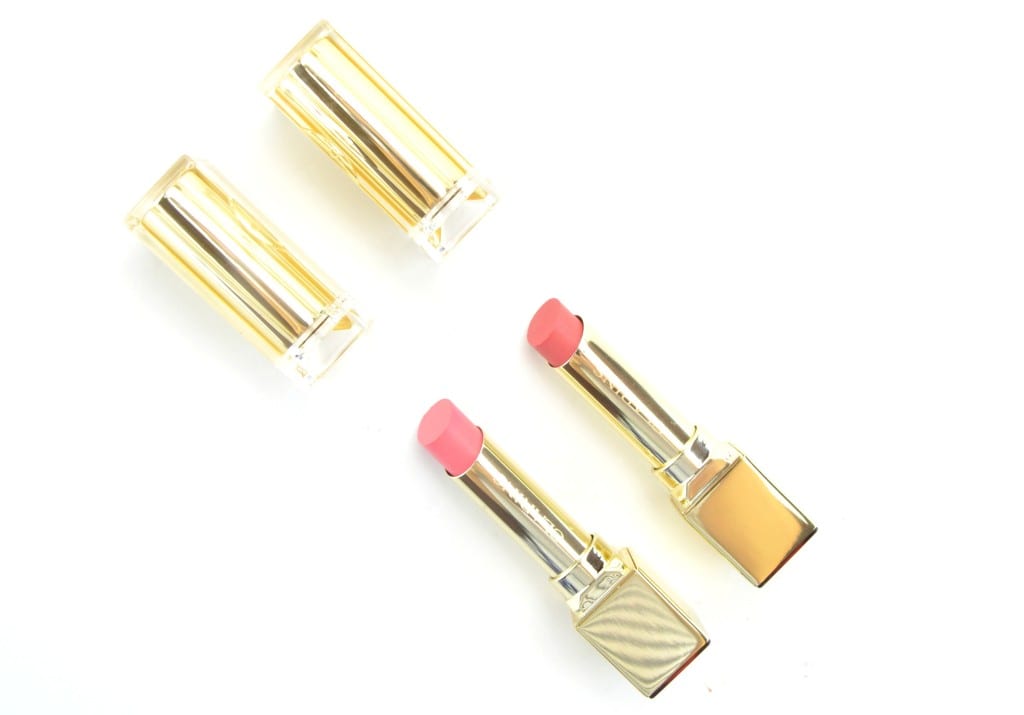 Clarins Rouge Eclat Lipstick provides the lips with a sheer, yet fairly pigmented wash of colour with ultimate shine. It's rich, silky-smooth texture glides over the lips with ease and provides a semi-sheer finish. It's extremely comfortable to wear the entire day and lasts for a few hours before wanting to reapply. Its smooth formula helps to keep lips moisturized, without clinging to dry areas, or feathering or bleeding outside the lines.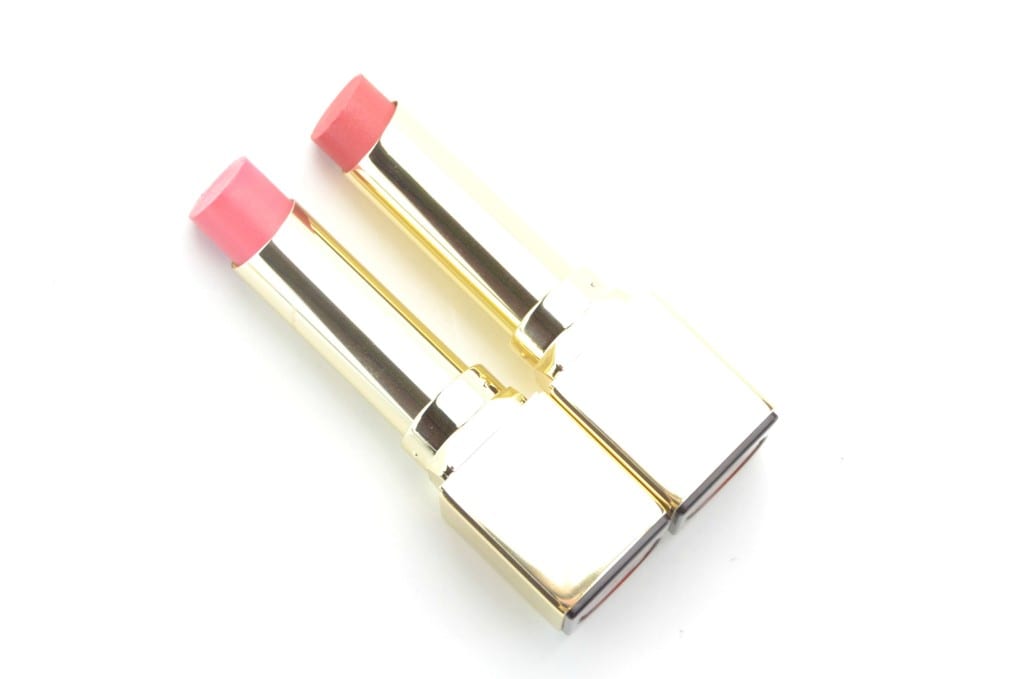 This is my first time trying Clarins Rouge Eclat Lipsticks, and let me just say.. wow. Its buttery formula adds the perfect sheer wash of colour to my lips, but keeps them extremely hydrated throughout the day. My lips instantly feel hydrated upon first application, but with the colour I look for in a lipstick. It also drenches my lips in a layer of luminous shine that's wearable both day and night. Although not full-coverage, it does deliver a pretty pop of pink to the lips that looks incredibly natural and ties in beautifully with the rest of the collection. It comes in 4 new shades and retails for $28.
Clarins Rouge Eclat Lipstick in Pink Cherry and Pink Blossom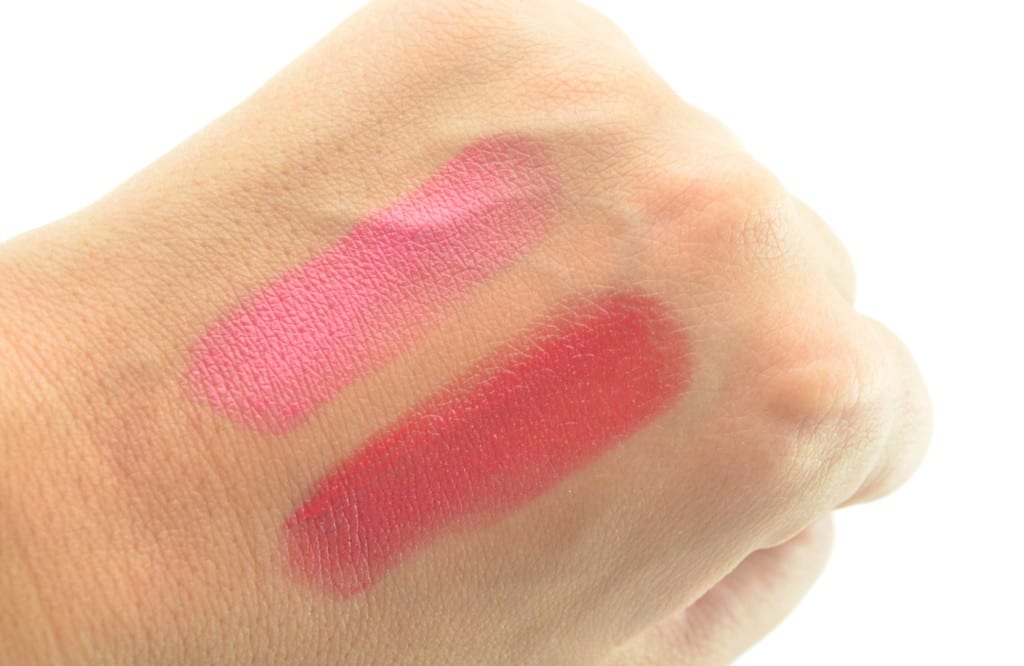 Don't forget to check out Clarins Multi-Blush in Rose and Instant Light Natural Lip Perfectors in Toffee Pink Shimmer and Plum Shimmer that's also found in this amazing collection.