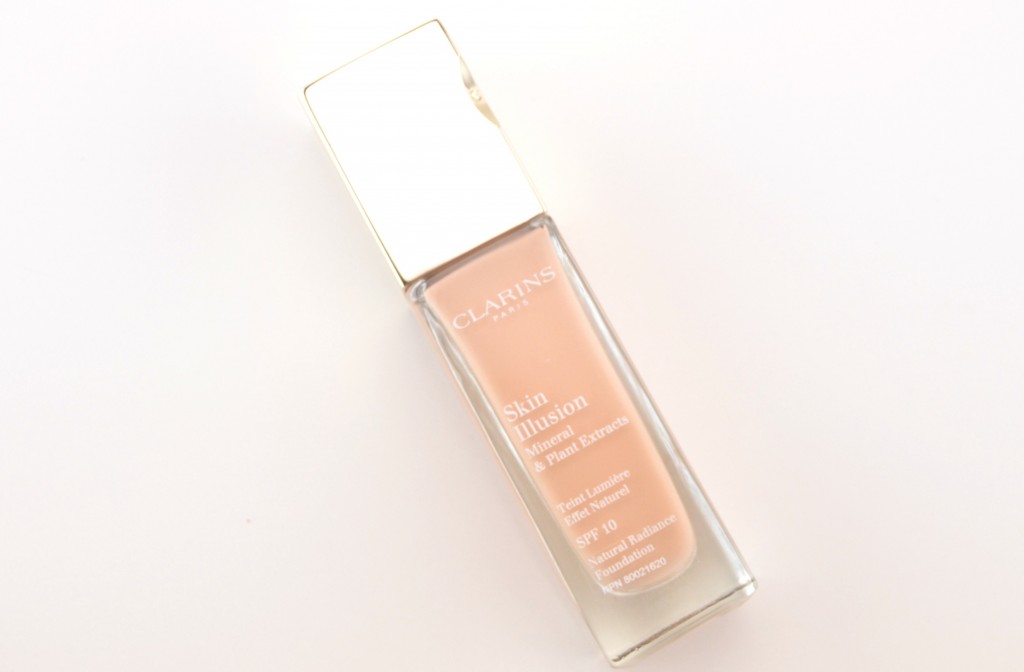 Illuminate the skin

Clarins makes some of the best foundation, in my opinion. I've been using the Clarins Extra Comfort Foundation SPF15 since last summer, and it is one of the few products I've actually repurchased more than twice. This summer it's all about the Clarins Skin Illusion Foundation, same great coverage, but with a lighter texture. It has light-reflecting particles to help illuminate the skin within, along with mineral and plant ingredients to help create naturally radiant looking skin. It also features algae extract and plant micro-patch to help soften and stimulate cell renewal, while keeping skin hydrated and moisturized throughout the day. All you're left with is beautiful, radiant and a perfectly even complexion.

Clarins Skin Illusion Foundation comes housed in a heavy glass bottle with gold cap and a hygiene- conscious pump. It has a thick and creamy, liquidy texture that provides medium coverage, but is extremely buildable to an almost full coverage. It applies evenly, blends out smoothly and sets within seconds. It has high pigmentation that helps to cover any imperfections and red spots and creates a flawless look. It lasts 10 to 12 hours without fading, too cakey or leaving the skin feeling dry.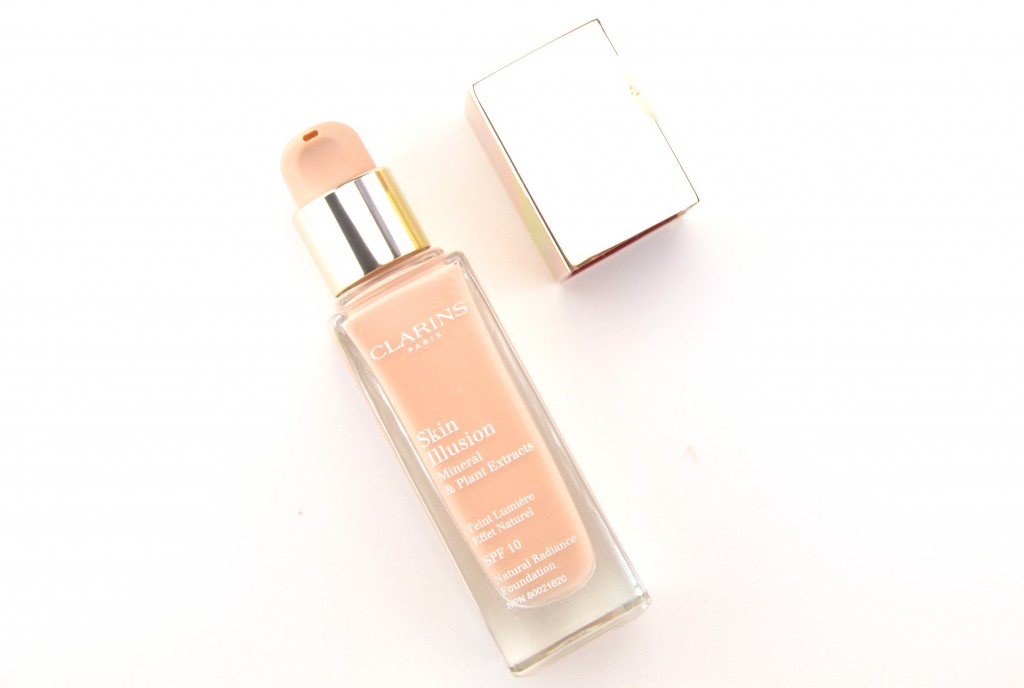 Clarins Skin Illusion Foundation provides me with flawless looking skin with a slight dewy finish. Since it's designed for those with normal to dry skin, it does an excellent job at not only giving me the coverage I want and need, but without it clinging to dry areas or looking cakey. I love that it's formulated with SPF 10, although not the daily SPF 30 recommendation, it's perfect for those day when I forget to apply my sunblock. The pink opal powder does a wonderful job at adding a radiant glow to my skin without looking too shimmery. It does an excellent job at covering up any redness around my nose, conceals breakouts and hyperpigmentation, for an all-around even complexion. It doesn't feel thick, heavy or greasy and doesn't oxidize throughout the day, providing me with coverage that lasts until I remove it at night. It retails for $42.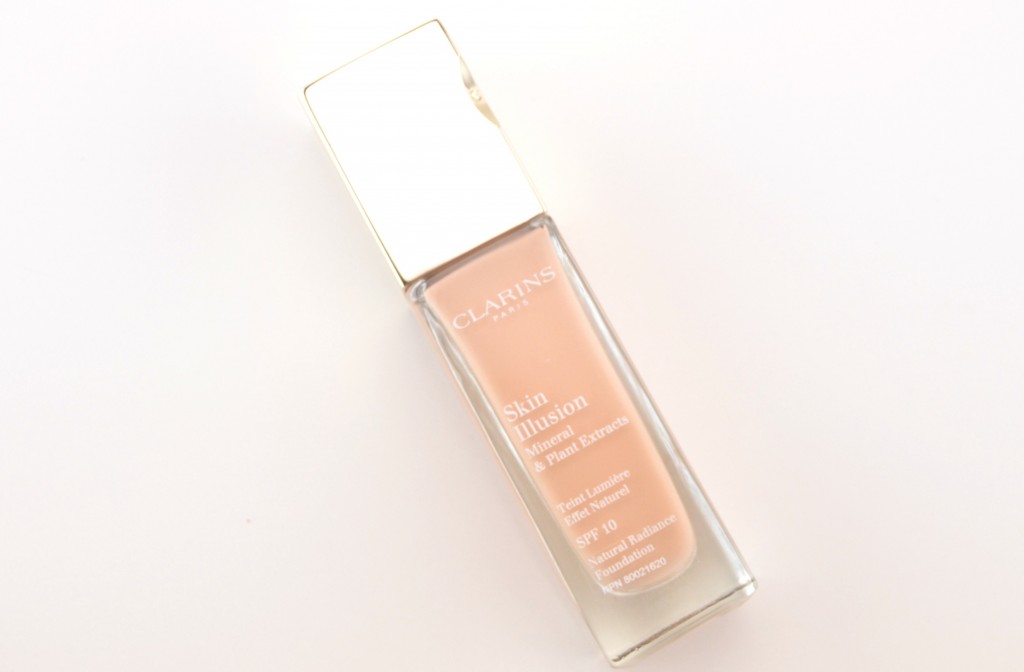 If you like this Clarins Skin Illusion Foundation Review, you might also enjoy Revlon Age Defying Firming and Lifting with SPF 15 Foundation