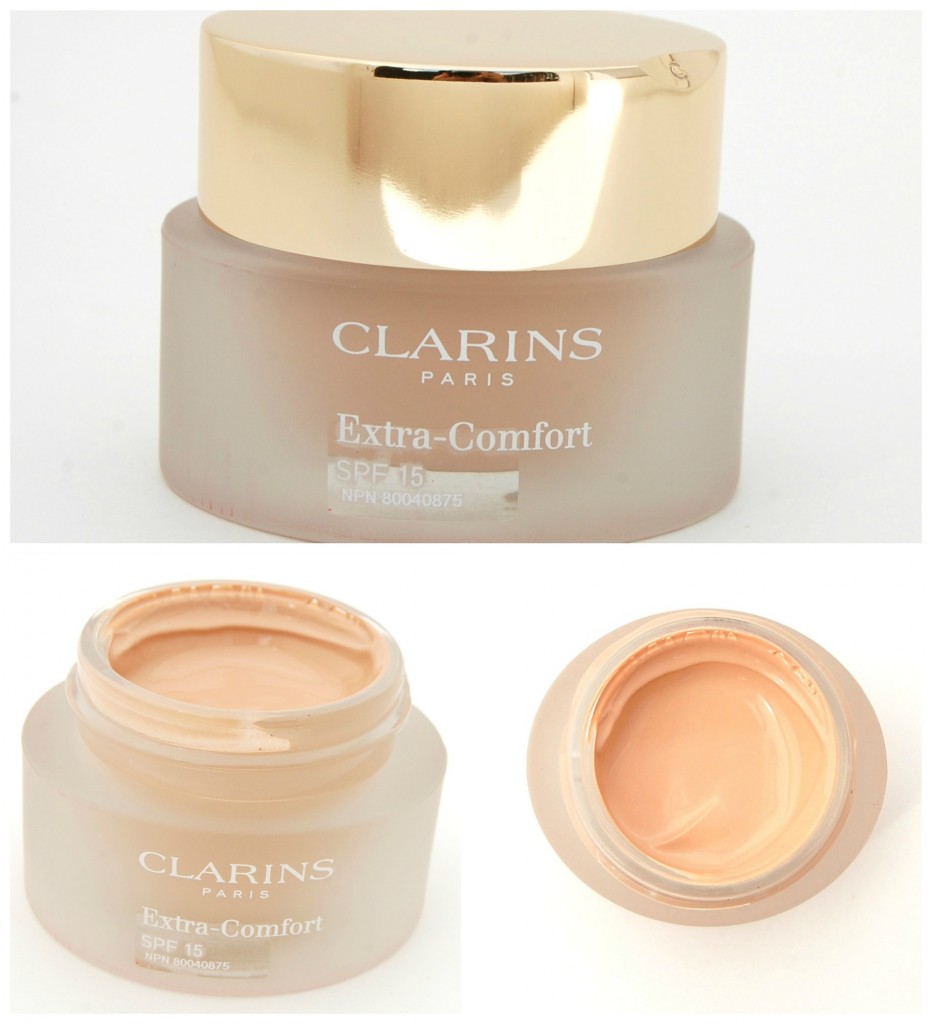 Clarins is releasing a completely new foundation this September that is anti-aging, nourishing, illuminates the skin and provides 14 hours of wear time.
Clarins Extra Comfort Foundation SPF15 keeps your skin looking soft and supple thanks to its plant extracts including argan oil (which is rich in omega oils) that works to hydrate, plump and firm the skin. Radiance comes courtesy of the Clarins 'Light-Optimising +' Complex that help to capture, diffuse and magnify light, helping wrinkles and small imperfections less visible. It contains SPF15 (100% mineral filter) to protect against UVA and UVB, along with White Tea extract and Succory-dock to help protect the skin against the harmful effects of pollution and free radicals.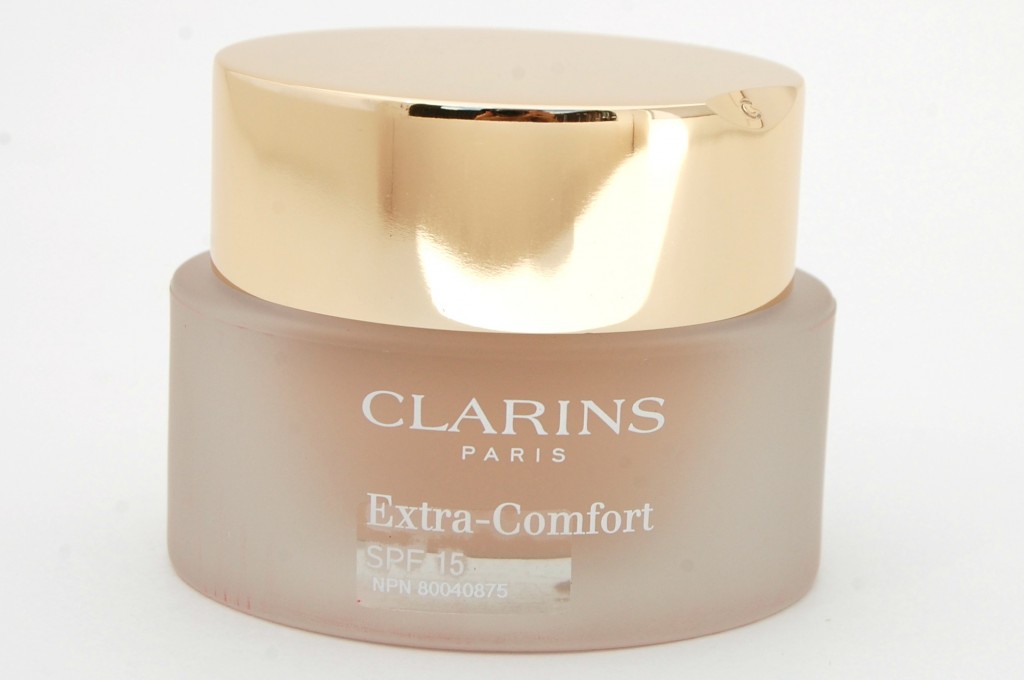 Clarins Extra Comfort Foundation comes housed in a luxe, frosted glass jar with a gold, twist off lid. It is rather bulky and quite heavy but it is perfect for getting every last drop of foundation out of it and you also have more control over the amount of product you use daily, saving you money. You will find a little spatula in a white envelope at the bottom of the box to help to get the foundation out of the jar. It has a light, almost whipped, thick and rich creamy texture to it that provides medium to full coverage and is easily buildable. You can sheer it down by using a damp sponge for a lighter coverage, if need be. Since it is a heavier coverage, it doesn't dry to a matte finish, yet a nice satin finish with a beautiful natural, luminous, glow to it. It has a lovely cucumber scent to it, with almost a cooling effect when applied to the face. When used in conjunction with a primer it provides a solid 12-14 hour wear time.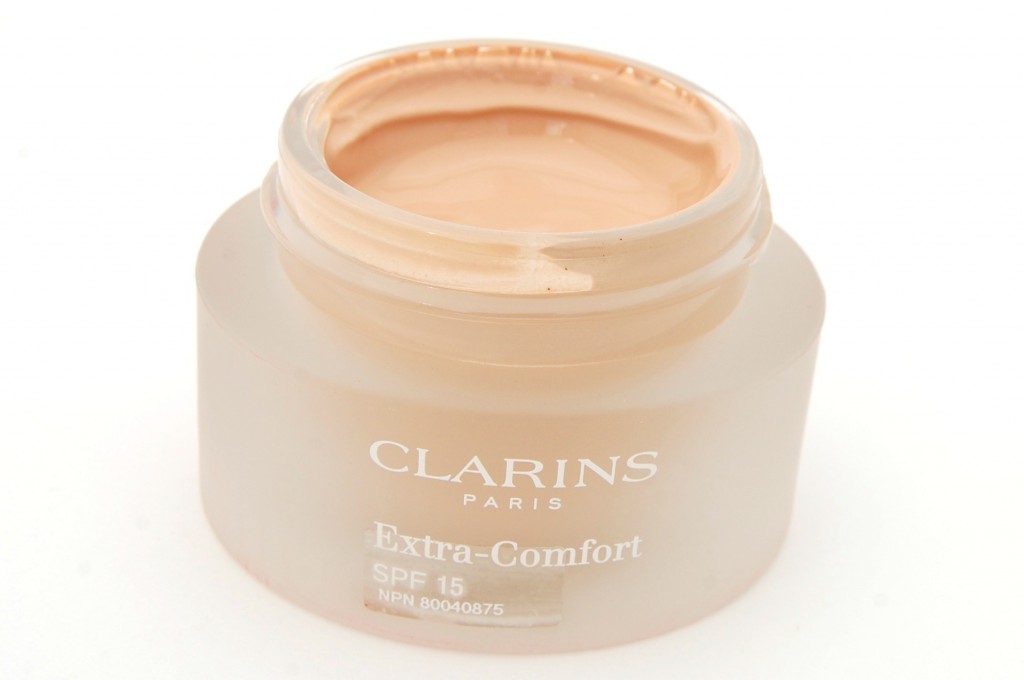 Clarins Extra Comfort Foundation is recommended to apply using only your fingers for a quick, flawless, and even application, but I've just been using my favourite foundation brush and it works just as good and without the mess. It covers any spots, blemishes and marks easily and with no fuss. It doesn't cling to any dry patches and creates a flawless look without looking too heavy or mask like.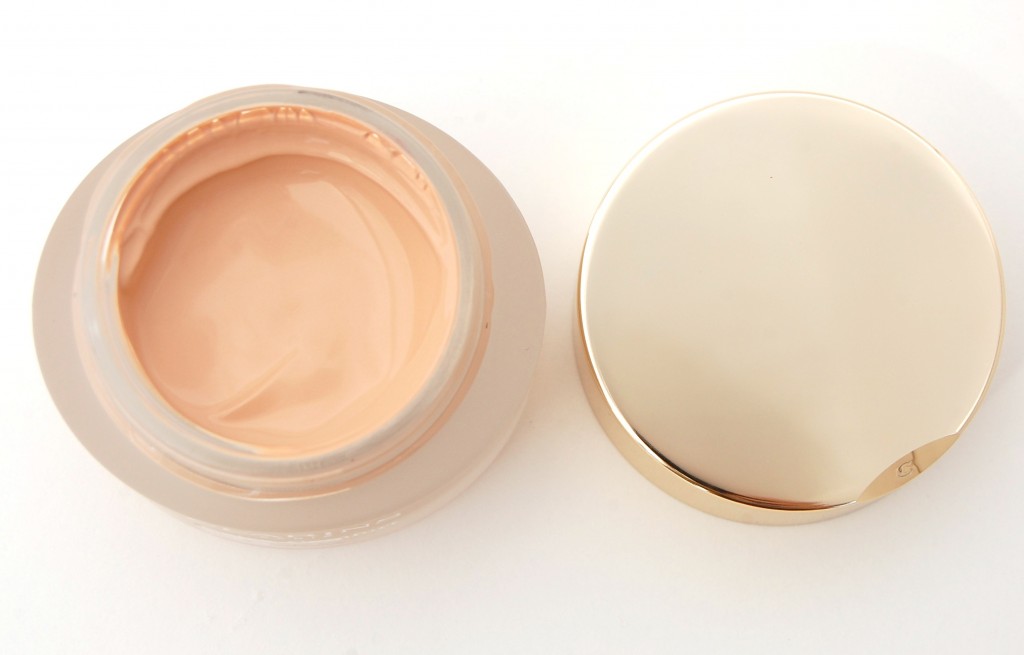 Clarins Extra Comfort Foundation is truly a wonderful foundation for someone that suffers from dry skin, like myself. I now have more hydrated, smoother, softer and supple skin from only using it for these past few weeks. I do use a setting powder after applying this foundation, but I don't notice any fading, flaking or separating, even when wearing it for 12+ hours. This will retail for $56 for 30ml and comes in 6 different shades.