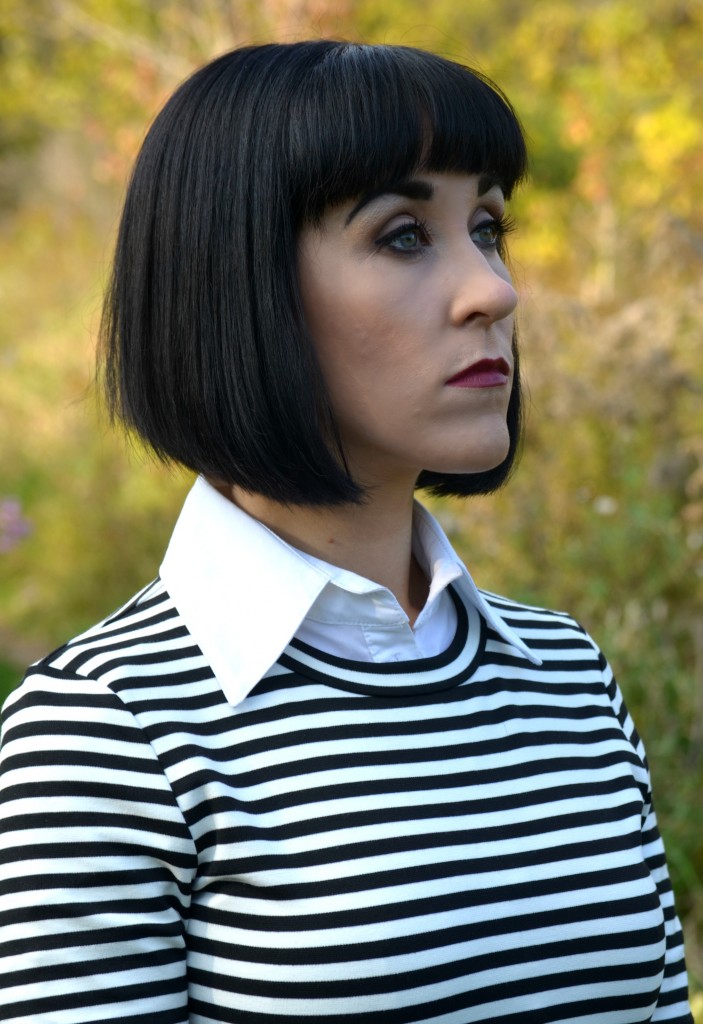 Wednesday Addams
I've teamed up with Clarins Canada to create a fun, yet modern day twist on Wednesday Addams' iconic look. All the products used were, of course, by Clarins, and not only would this make a fun Halloween look, it could also double as a sultry, sexy date-night look. All you need is a cute dress, a white collared shirt and of course, Clarins makeup. I can't help you with the clothing, but I can help you with the makeup. As I quickly walk you through the steps in achieving this Wednesday Addams look, make sure you also stop by Clarins Canada's Pinterest board for your chance at winning some Halloween inspired makeup.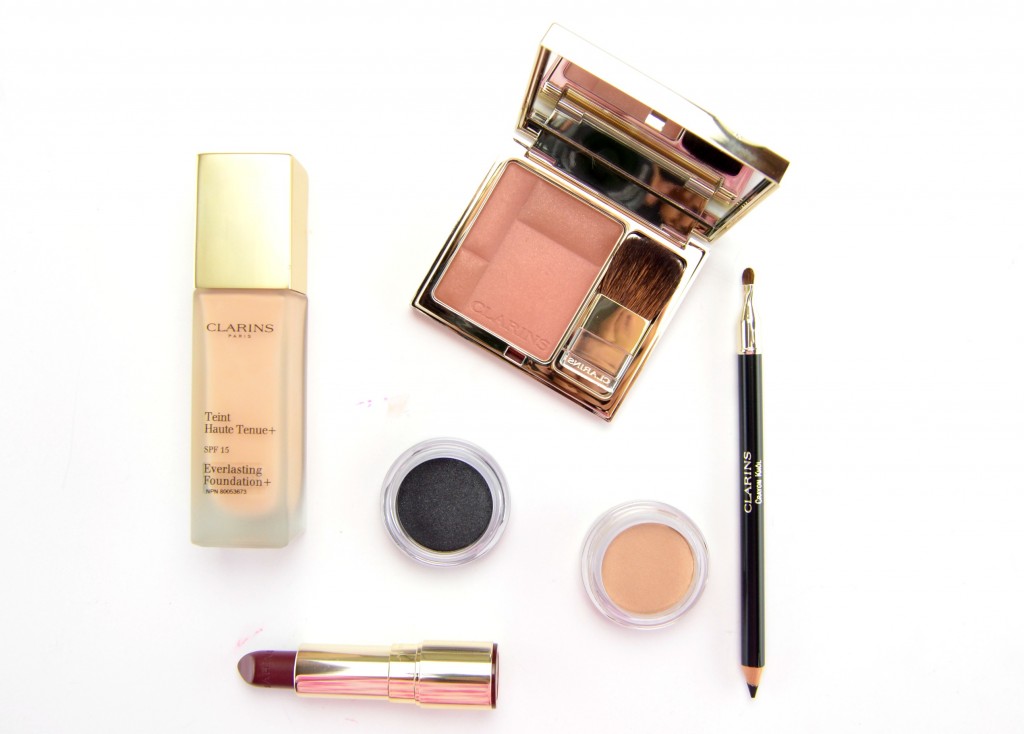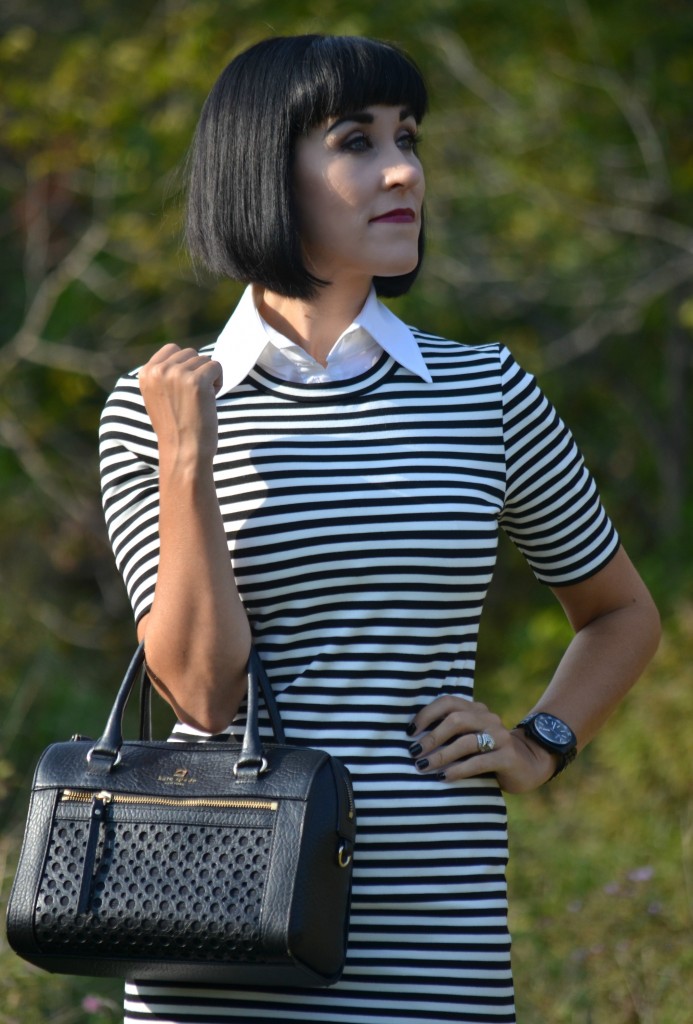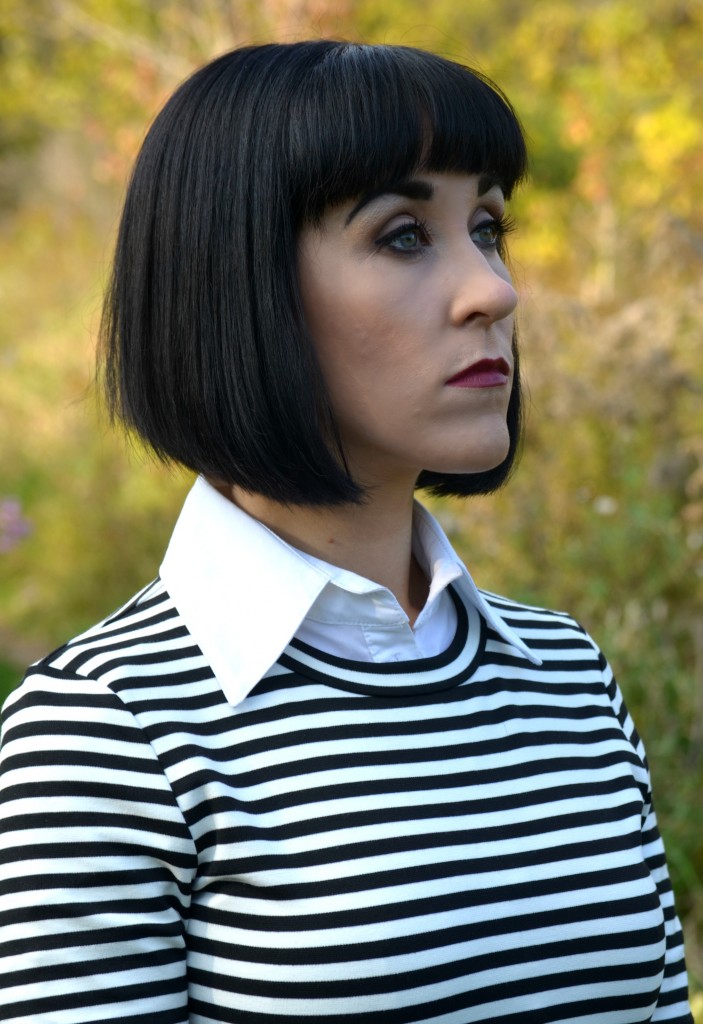 I first started with Clarins Everlasting Foundation in shade 102.5 Porcelain, a slightly lighter shade than my natural complexion, but it still works. Wednesday Addams is extremely pale, and although I wanted to capture her porcelain complexion, I still wanted it to be wearable.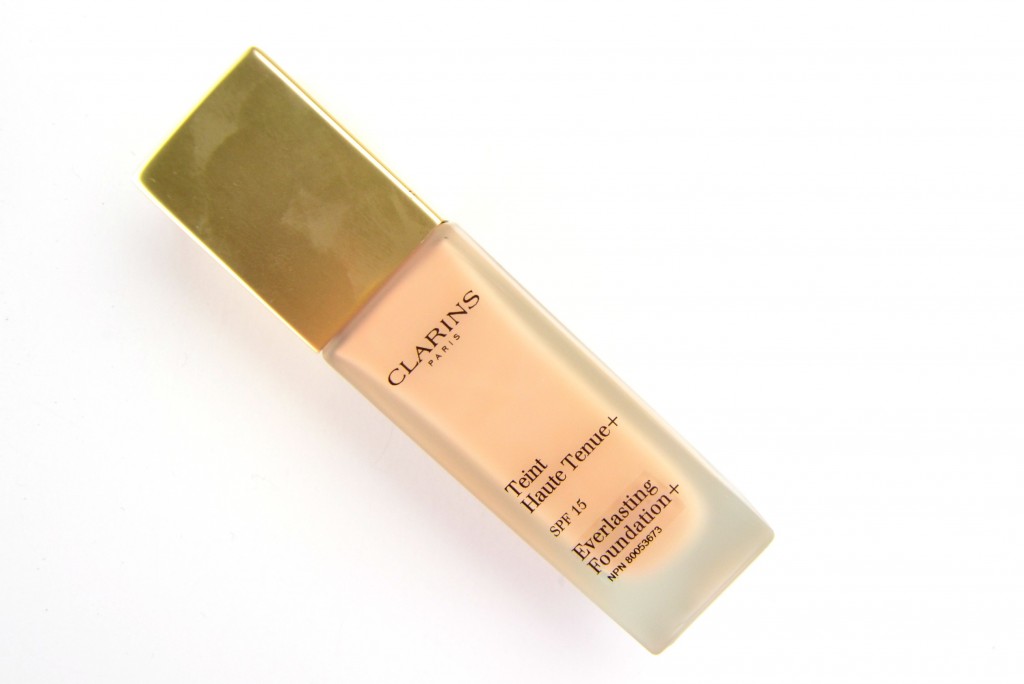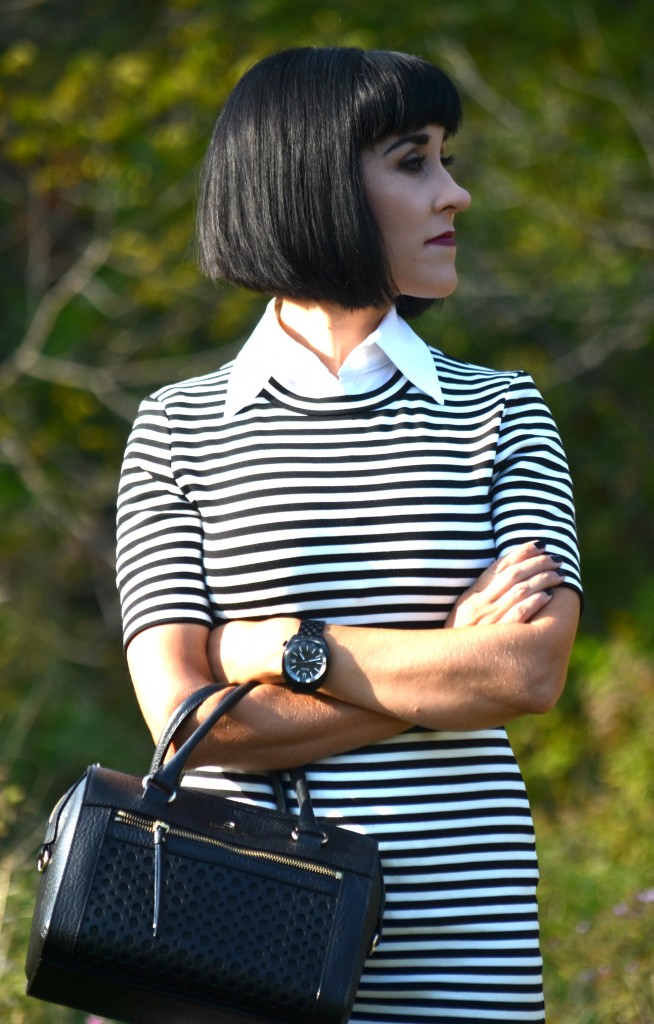 Although I wanted to keep my look fairly pale, I still wanted a pop of colour on the cheeks. I took Clarins Blush Prodige Illumingation Cheek Colour in Tawny Pink on a large blush brush and applied it lightly to the contours of my cheeks.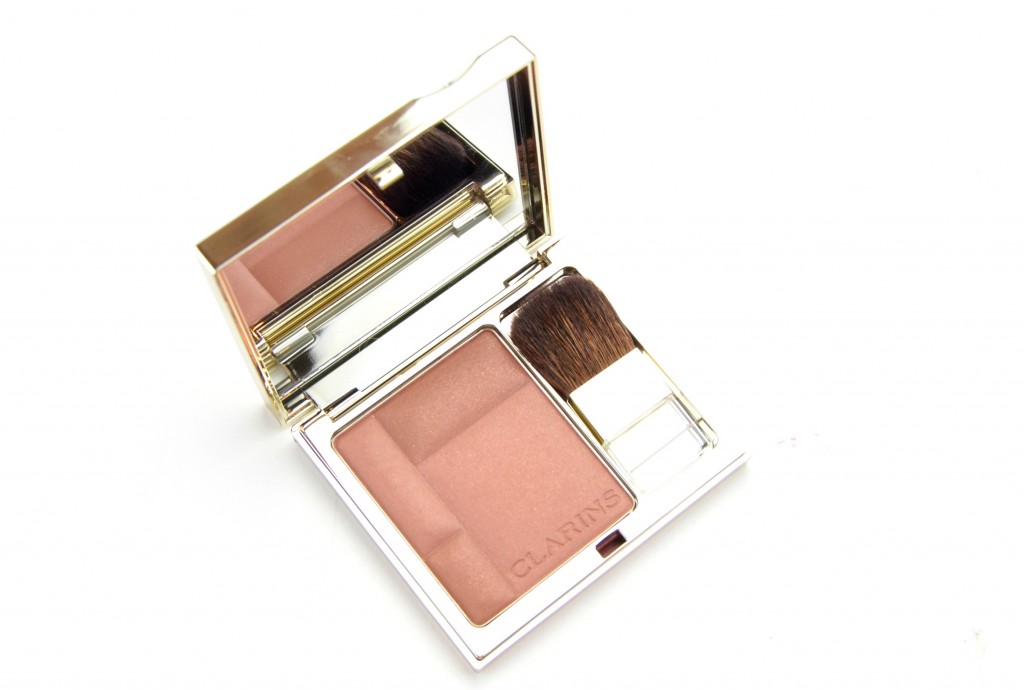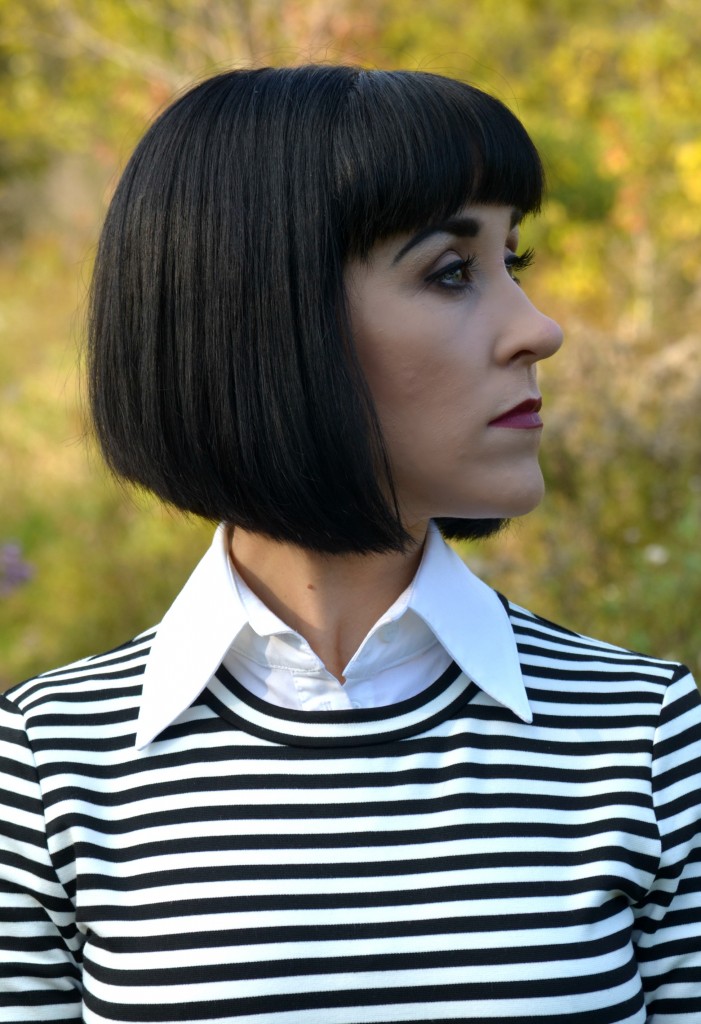 I then started with the eyes, taking Clarins Ombre Matte in Nude Beige and applying it all over the lid. I may have cheated a little and took my favourite chocolate brown, on a large fluffy brush, and applied it into my crease. This helped to add some warmth and dimension. I also added my favourite highlight shade right below my brow bone. I then took Nude Beige again, on an angled brush and applied it under my eyelid. I followed with that same chocolate brown shade on the outer corner of my lower lashline.
I lined my eyes with Clarins Long-Lasting Eye Pencil in Carbon Black and then took Clarins Ombre Matte in Carbon, on an angled brush, and applied it to my lower lashline. I tried to get as close to my natural lashline as possible, without taking the colour into my waterline. I applied several coats of Clarins Truly Waterproof Mascara to help add both volume and length to my lashes. The bolder the better.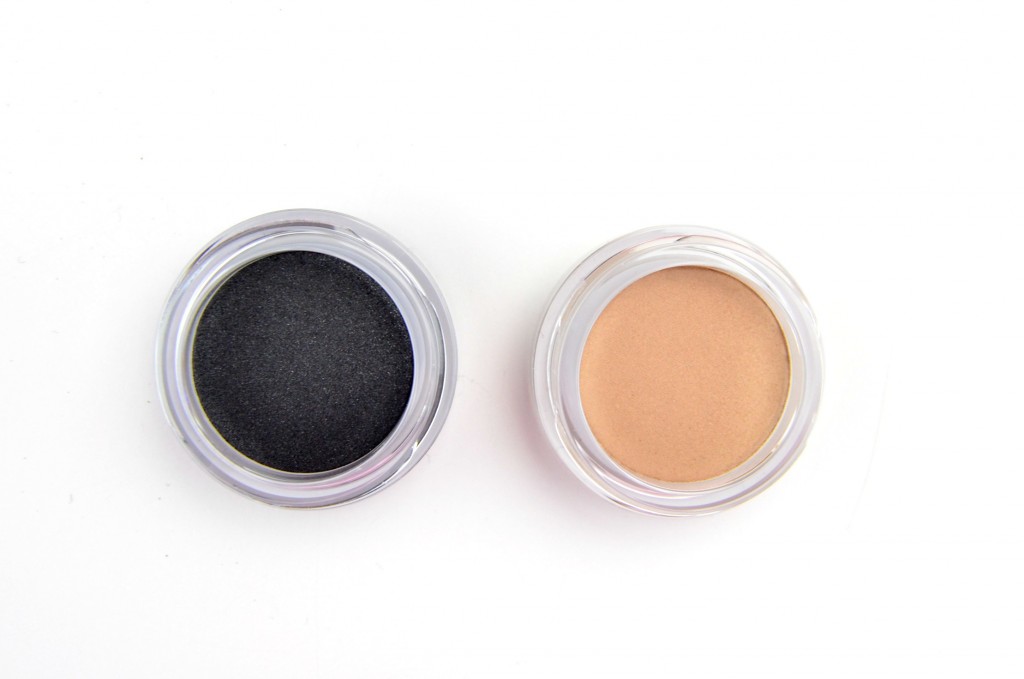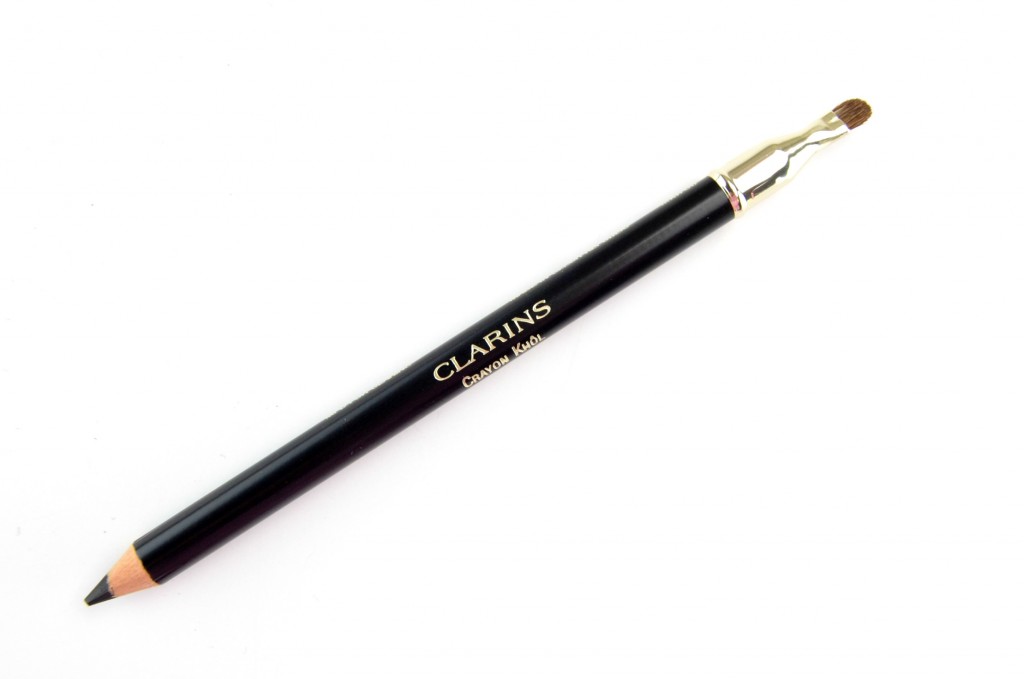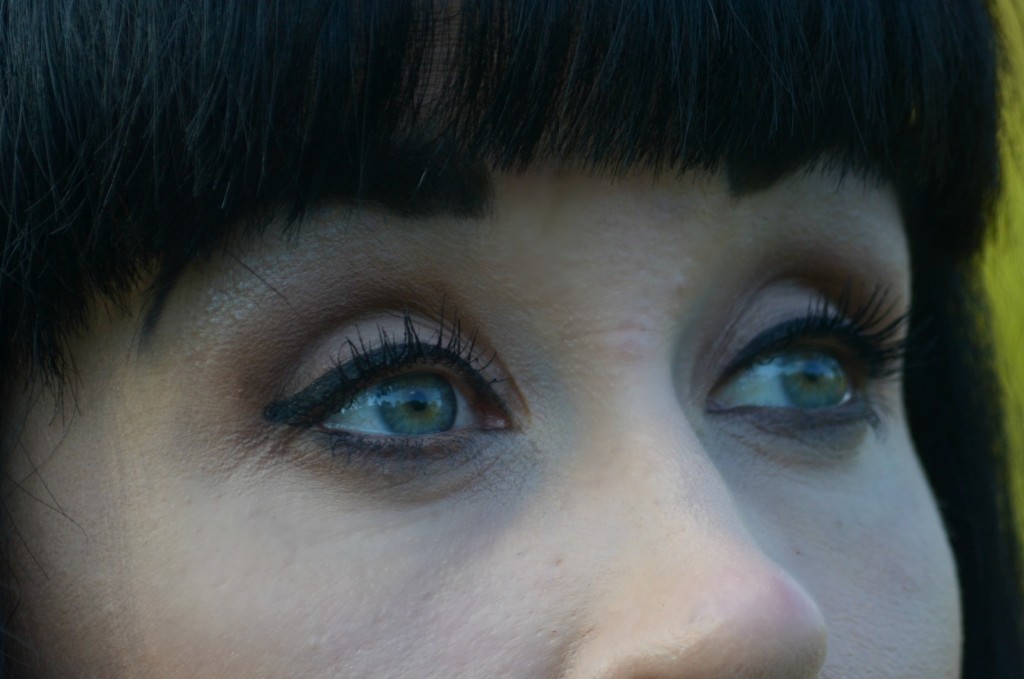 I then finished off my eye look by darking up my eyebrows. I took that same Clarins Ombre Matte in Carbon, on that same angled brush, and defined and filled in my entire brows.
Last step, the lips. I used Clarins Joli Rouge Moisturizing Long-Wearing Lipstick in Royal Plum, a rich, dark and vampy plum. A little more wearable than Wednesday Addams' harsh black lip, yet still gives a dramatic and bold effect.