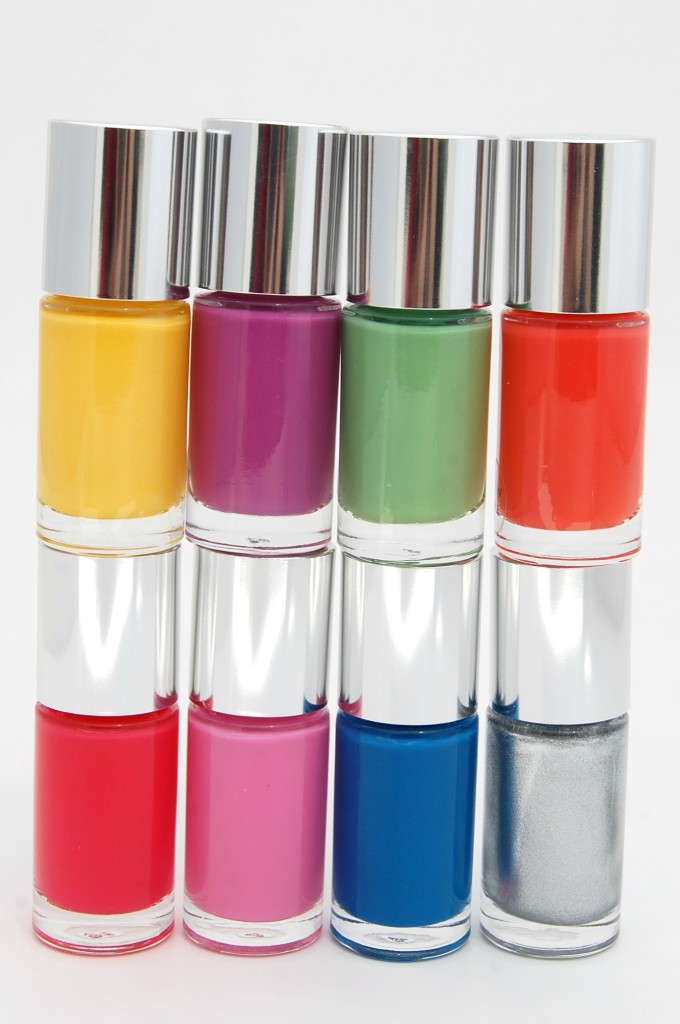 Let's just take a minute to think about how many times we touch our face in a day…… 10, 20 maybe even 30 times… that sounds about right to me, how about you? According to Clinique, an allergy tested, 100% fragrance free cosmetic brand we've all come to love and trust say we touch our eyes an average of 200 times a day. I had to re-read that statement thinking there must be a mistake, they must mean 200 times a week, but nope… its 200 times a day, yuck.
After reading that statement I said to myself I'm going to try hard to keep my hands off my face from now on, we wonder why we have breakouts and catch the flu so easily, maybe this is why? Sure enough as I'm writing this blog post, I catch myself still touching my face, so much for the game plan. Luckily for us Clinique has come out with "A Different Nail Enamel for Sensitive Skins" in 12 permanent colors as well as 9 limited-edition shades for summer 2013 that I'll be reviewing for you.



Did you know nail enamel can irritate eyes, neither did I. It can potentially irritate sensitive eyes and even leave a rash around the lower and upper eyelids. Six years in the making (3 years of research and 3 years of product development), Clinique has created "A Different Nail Enamel" for sensitive skins and eyes that is dermatologist and ophthalmologist tested. 
I've spent the past 2 weeks playing around with all the colours, I've been mixing and matching them and they all seem to work really well together. All deliver a high shine finish with a streak-free application. It's quick drying and the thin, flat brush allows for precision when applying the polish to each nail. I apply Clinique's A Different Nail Enamel Top/ Base Coat for Sensitive Skin to each of my nails and they last a good week without chipping.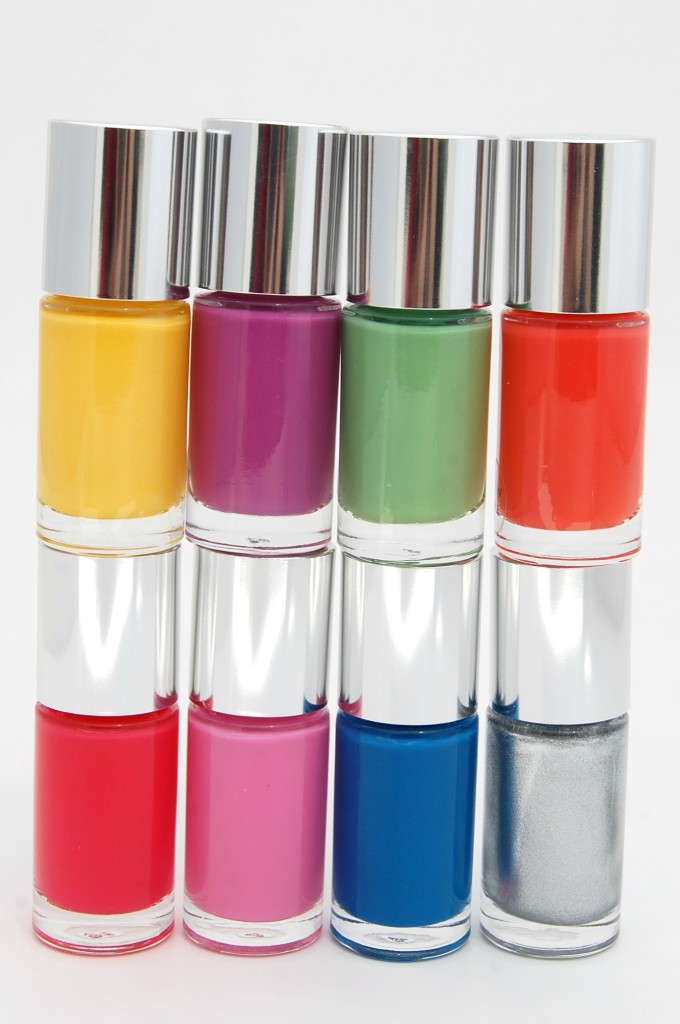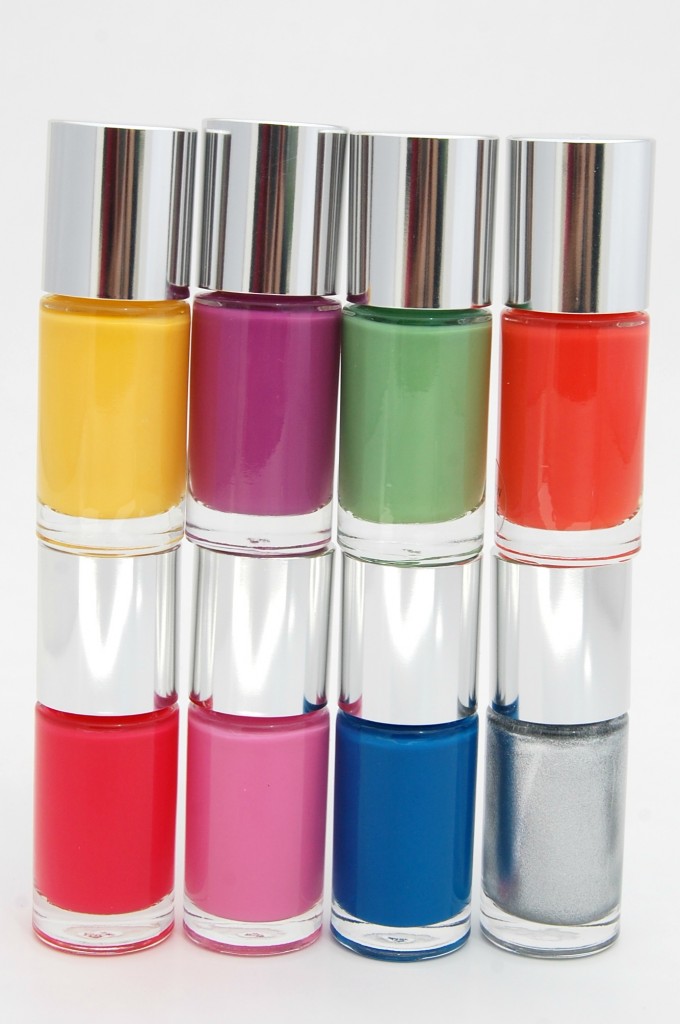 The 12 shades in the permanent collection are:  Call My Bluff, Sweet Tooth, Fizzy, Hi Sweetie, Really Rio, Happy ♥, Red Red Red, Party Red, Black Honey, Indie Rock, Concrete Jungle and Made of Steel.
The new 9 limited-edition shades for summer are: 70° and Sunny, Summer in the City, Splish Splash, Hula Skirt, Juiced Up, Pinkini, Grape Ice, Hot Date and Strappy Sandals.

Summer in the City & 70° and Sunny
Grape Ice & Pinkini
Hula Skirt & Splish Splash
Juiced Up & Strappy Sandals
Clinique also sent me a "Mani Cam" Photo Studio to show off my beautiful nails and share them on social media…. how very clever of Clinique!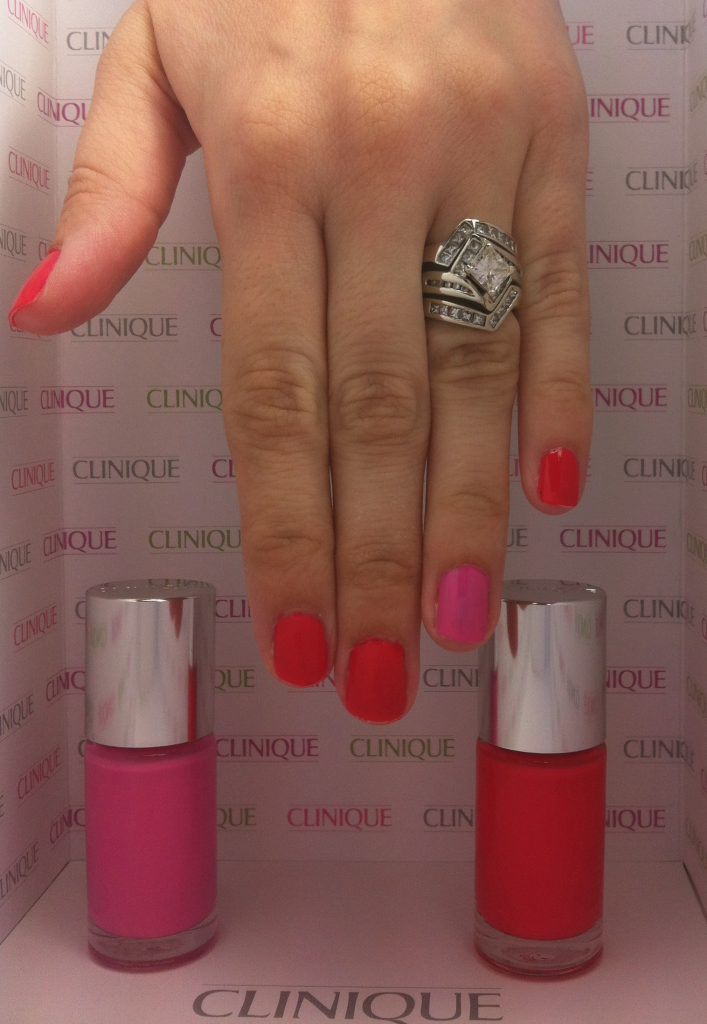 Pinkini & Summer in the City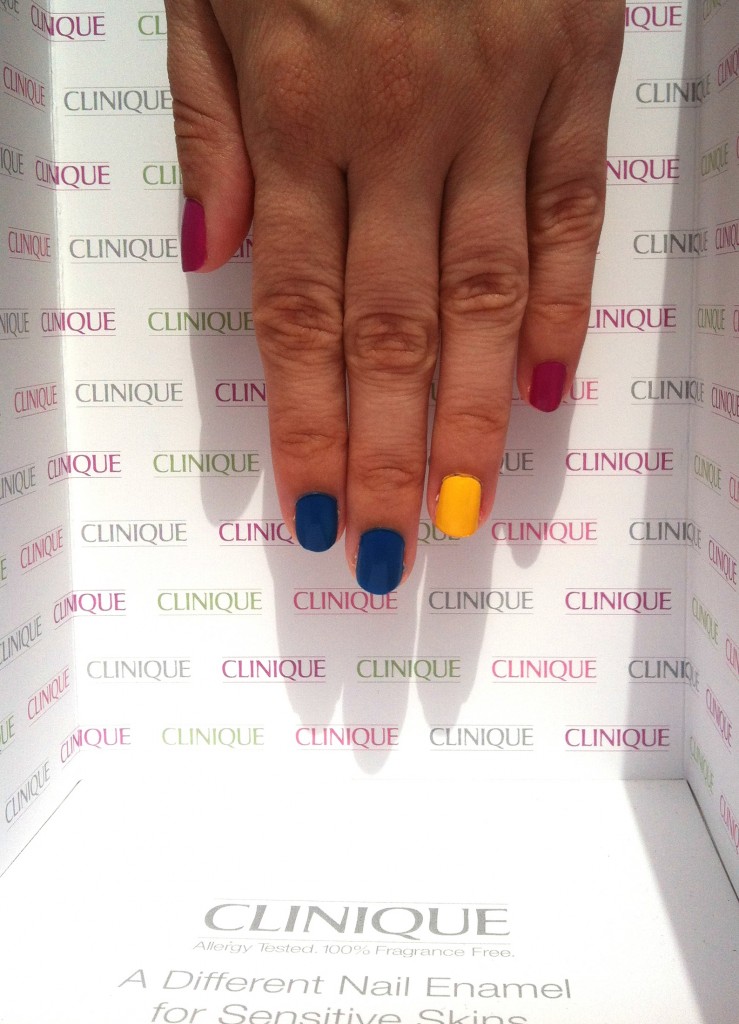 Grape Ice, Splish Splash & 70° and Sunny
These are available now at your local Clinique counter and retail for $18 each. On a final note and something to think about is that Clinique does an allergy test on every product 12 times on 600 people, if even one of those 4200 applications incites an allergic reaction they start over, how many other companies can say that?
Which shades are you looking forward to?