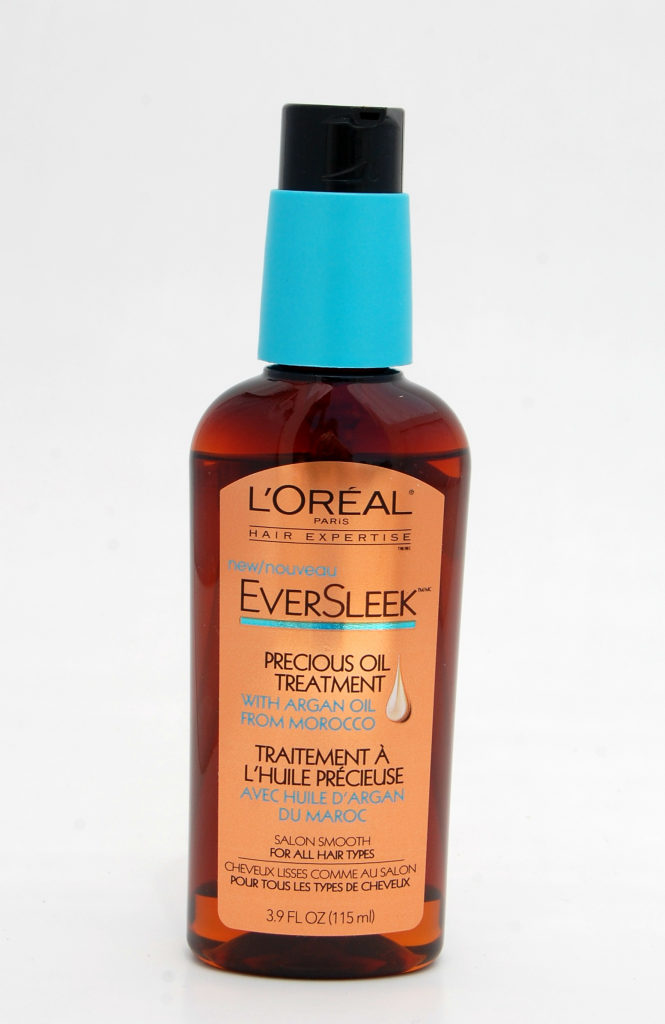 Summer is just around the corner and with that comes the lovely Canadian humidity that our hair just loves, leaving it extra frizzy and unmanageable. More and more women are looking for smoother, shiner hair leaving them running to the salons for professional oil treatments, which can get expensive.
The new L'Oreal Eversleek Precious Oil Treatment features argan oil from Morocco that instantly penetrates the hair fiber to condition and seal in salon smoothness. The argan oil helps to soften and add shine to the hair, while sunflower oils are used to smooth and soften hair strands and finally with the help of olive oil it will help penetrate and condition the hair which will improve its strength and elasticity over time.
This versatile treatment not only helps with frizz and strengthening hair, it cuts your styling time down, which means less heat damage to your hair.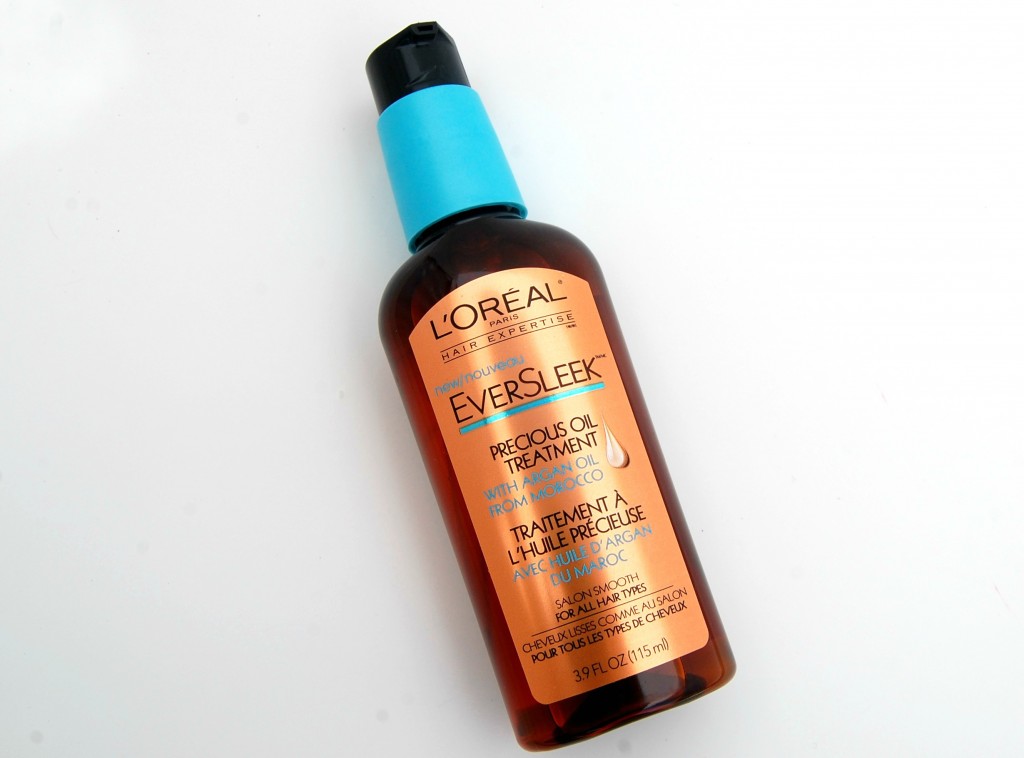 L'Oreal Eversleek Precious Oil Treatment comes in a plastic bottle (115ml) with a convenient turquoise colour hand pump.  The oil itself is quite thick and yellow in colour. It is lightweight, smells delicious, no really, I could smell it all day thanks to the hint of vanilla and amber.
As with other oils on the market, you want to add a few pumps to the palm of your hands and rub hands together before applying the oil throughout the hair, starting at the ends and working your way up. Try to avoid the roots so your hair is not left greasy and do not rinse it out.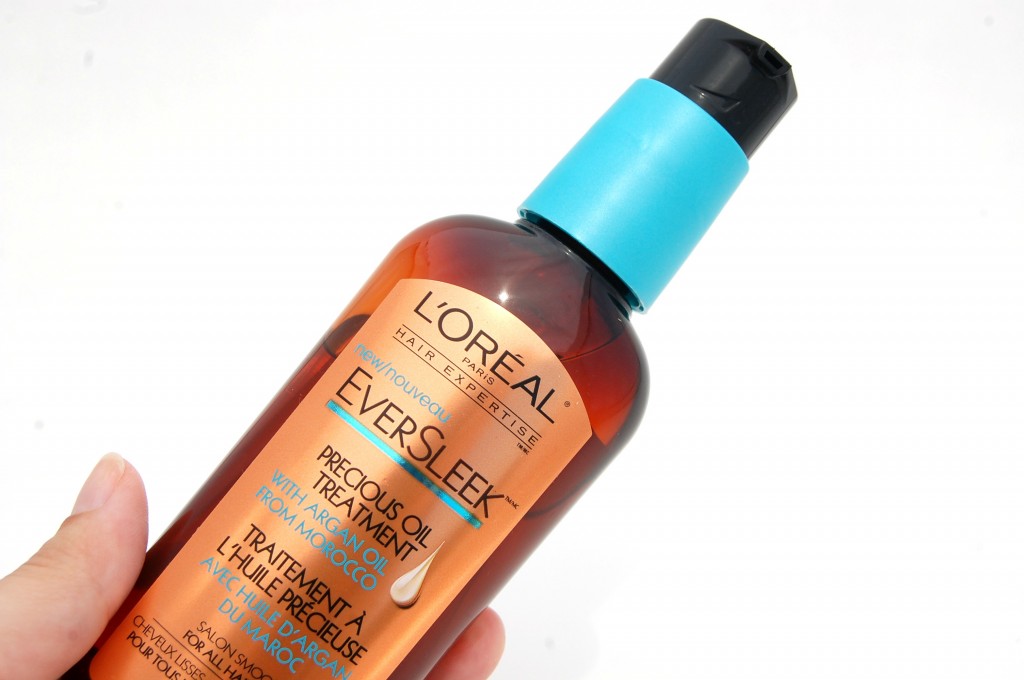 My hair is naturally straight but prone to fizziness, which is why I have to use a straighter every day to control it. I use one pump of the oil on the ends of my hair and about half way up before blow drying and I have noticed that it cuts down my drying time and I'm left with fewer frizzes. My hair feels extra soft, looks shinier and healthier and I don't have to straighten my hair for as long.  
I've had so many experiences using Moroccanoil, some of them I can't justify paying the price for, some have left my hair feeling really weighed down or greasy, but the new L'Oreal Eversleek Precious Oil Treatment is just perfect for me. It revitalizes my dry, dull hair, gets rid of most of my frizzes, all while giving my hair a smoother, more softer look. As a bonus it is sulfate-free and can be used on all hair types.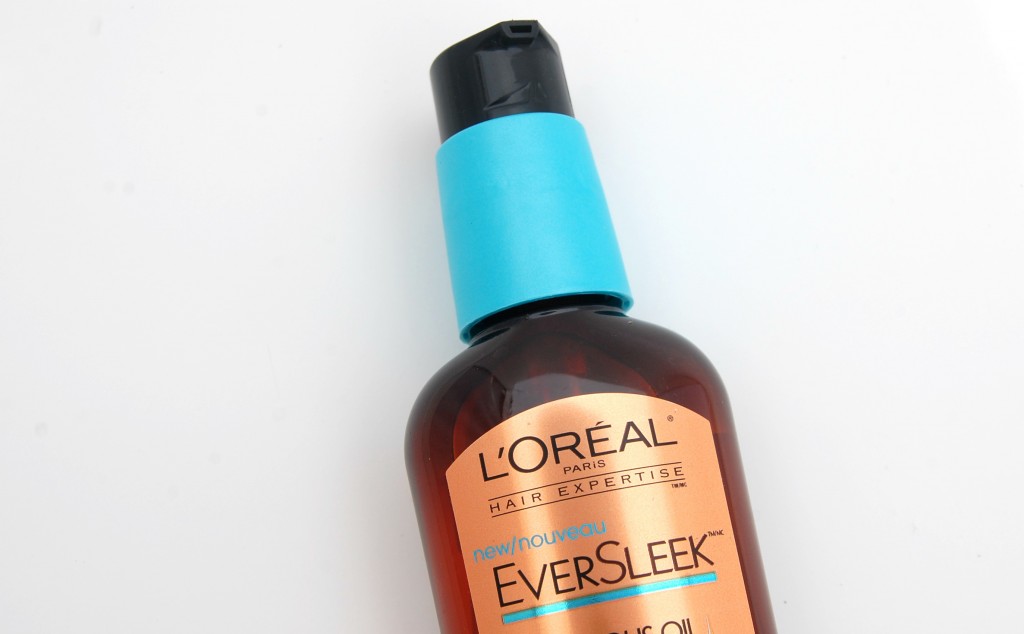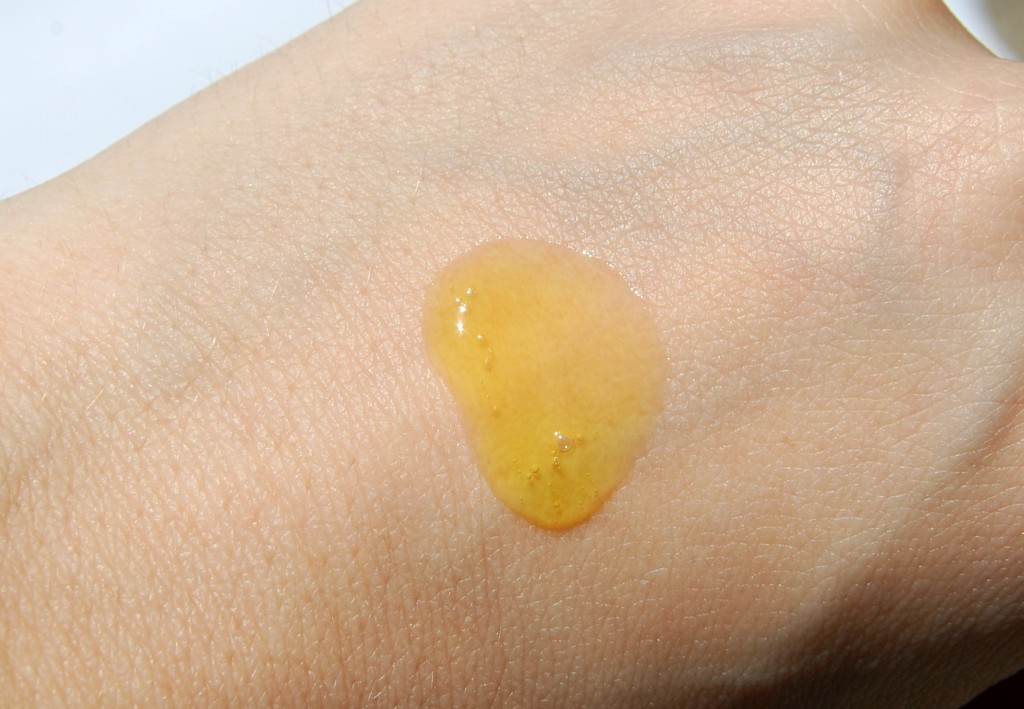 I'm such a huge fan of Moroccanoil, but the prices can be somewhat expensive for a product we use every day; I'm happy to see a more affordable version on the market and from a company we have come to love and trust. L'Oreal Eversleek Precious Oil Treatment is hitting retails and drugstores this July 2013 and will retail for only $14.99.