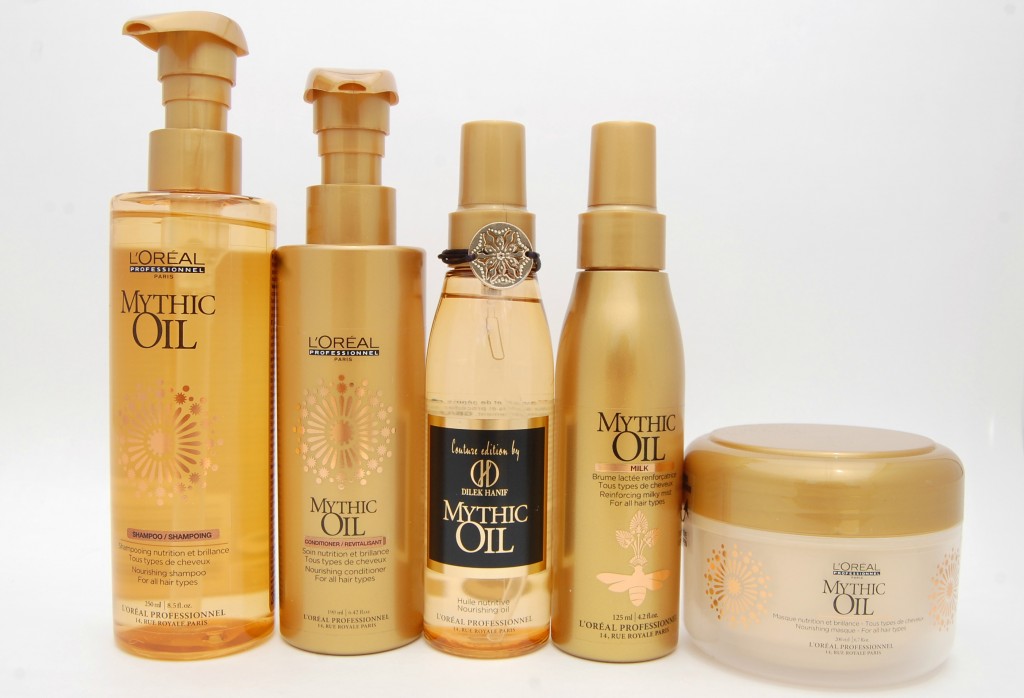 You may remember my review on L'Oreal Eversleek Precious Oil Treatment a few months ago and now I've been hooked on something else from L'Oreal Professional; their Mythic Oil Treatment Bar which features indulgent salon rituals that use powerful oil concentrates to clarify, deeply nourish and protect the color, returning hair to a balanced state. Luxurious massage techniques improve product penetration and promote ultimate relaxation. New Mythic Oil shampoo, conditioner and masque use powerful oils to balance hair leaving it cleansed at the root and nourished at the ends for a weightless finish.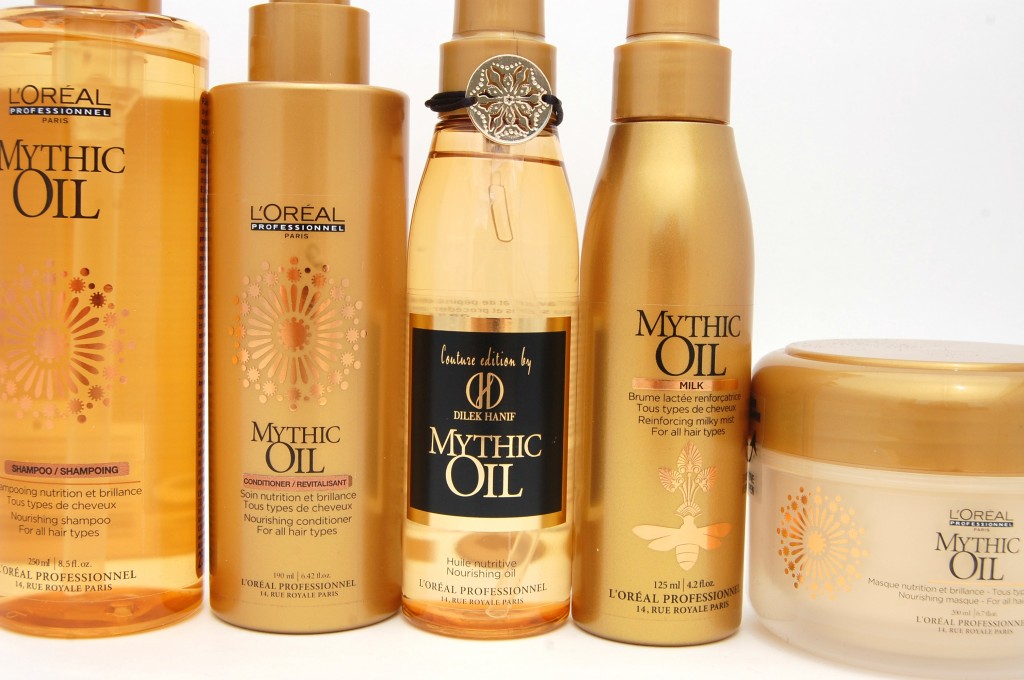 L'Oreal Mythic Shampoo & Conditioner are both made from Argan oil which is rich in vitamin E and Omega 3 oils that easily absorbs into the hair to deeply nourish and provide control. Cotton seed oil is all natural, adds nourishment and extreme softness to the hair for a weightless finish. Both bottles are a plastic golden/ Amber colour with pump-style applicator for easy usage in the shower. The shampoo is clear while the conditioner is a thick white colour, much what you'd expect from a conditioner. Both have a lovely fruity scent to it, like mangos, that leaves a fresh, summery scent behind on your hair.
My hair is left feeling soft, supple and brilliantly shiny after using the Mythic Shampoo and conditioner combo and the conditioner is lightweight enough to use every day to help fight tangles, leaving your hair extra smooth and shiny.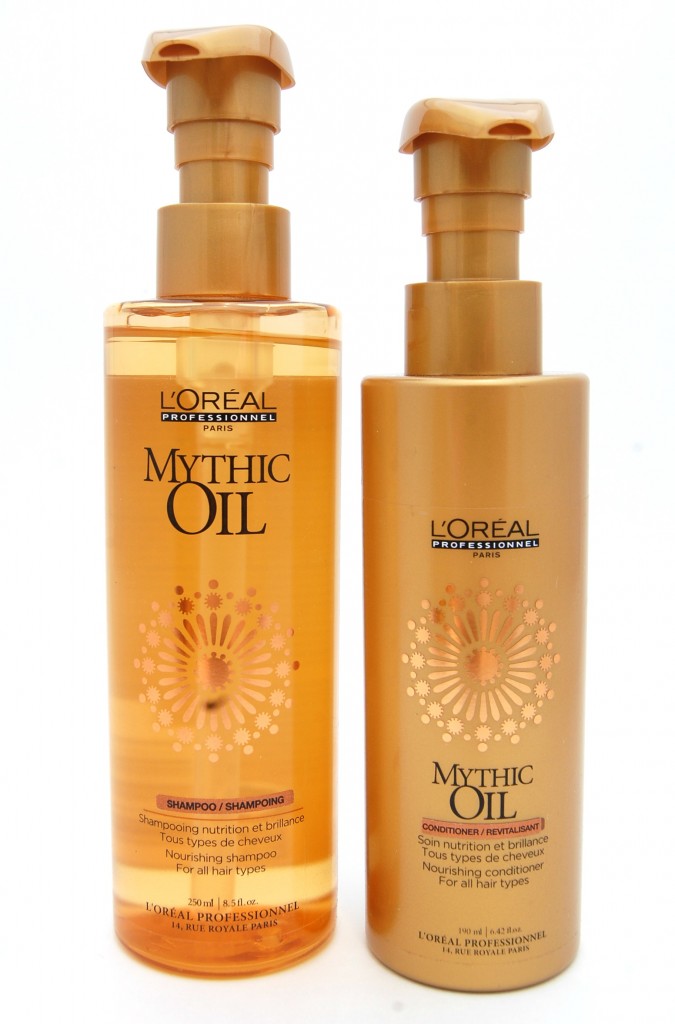 L'Oreal Mythic Oil contains avocado oil which is packed with Vitamins A, B1, B2, D and Omega 3 oils that deliver lightweight nourishment and shine to the hair, while the grape seed oil contains highly concentrated amounts of linoleic acid, one of the most powerful antioxidants in the world to protect hair against environmental aggressors. It comes in a classy, sleek, white box embossed with gold designs and black print, and looks way more expensive than it actually is. The bottle itself is made of transparent gold/Amber coloured plastic, rather than glass which means no chance of breaking it and has a pump-style applicator for easy usage. The oil itself is clear, refined and utterly lightweight, with a very slippery, runny consistency and a silky texture that is velvety to touch. The scent reminds me of baby powder, which I'm a huge fan of, a sweet, floral aroma that after a few minutes on the hair you won't even notice.  
Mythic Oil is perfect for either wet or dry hair, I've used it both ways and was impressed with both results. I always avoid the scalp and really focus on the ends of my hair, where it needs the most nourishment. For an easy blow-dry and as a heat protector before styling, I just apply 2 pumps of the oil to the palms of my hand to warm up the oil and then apply it to my damp, towel-dried hair, mid-lengths and ends for enhanced smoothness and suppleness. For a touch of sparkle to my hair I warm up 1 pump for oil in the palms of my hands and apply it to dry mid-lengths and ends to control frizz and add shine to my hair. For all day frizz-control I apply it to dry ends as needed throughout the day for frizz-control and smoothness. And finally for all day shine I will add 1-2 drops of oil to my favorite styling products and apply.
No matter how I apply the Mythic Oil, the results are always the same, soft, instantly luminous, shiny hair with no frizz or flyaways. There is no greasy residue, it doesn't weigh my hair down like other oils and I'm left with smoother hair that's more manageable.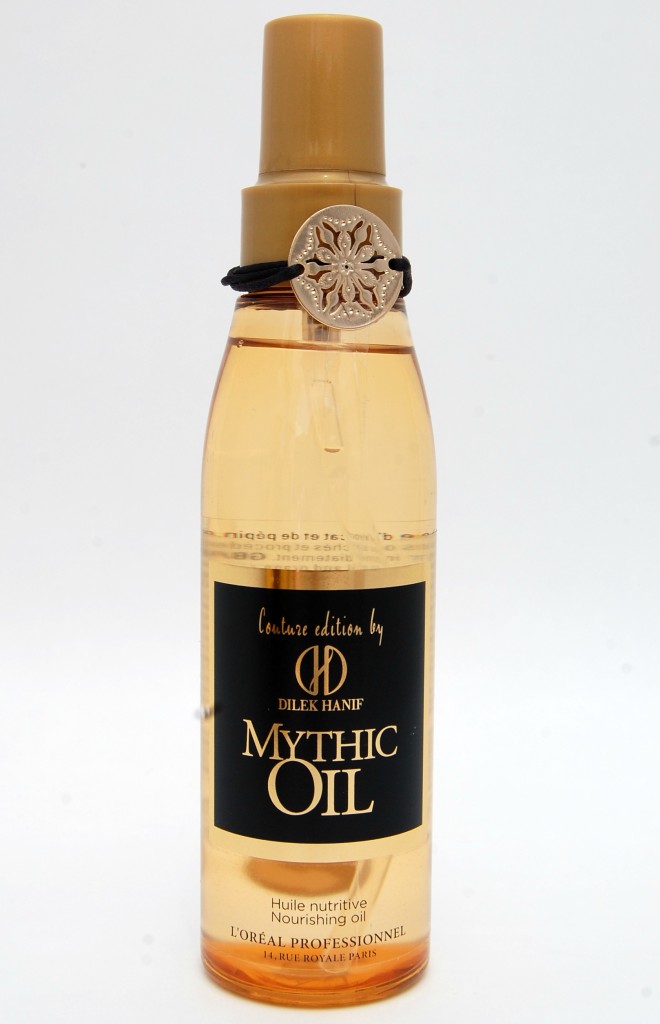 L'Oreal Mythic Reinforcing Milk is a protein rich milk spray that strengthens and reinforces hair thanks to royalactin which is derived from Royal Jelly from the honey bee and is rich in antioxidants and B-complex vitamins, giving the hair protein & strength. Passiflora oil from the Passion Fruit Tree is rich in vitamin C, calcium and phosphorous and is known for its light nourishing properties. The bottle is a plastic golden/ Amber colour with a spray style applicator for easy usage. The milk itself is clear, doesn't come out too fast or heavy and has somewhat of an aftershave scent to it (which again I love).
The Mythic Milk can be used as a post-wash detangler by spraying a few pumps to damp hair, it helps to add moisture and detangle my hair after shampooing.  It's also great as a pre-blow dry conditioner that gives my hair extra shine and softness after each blow dry and before styling. And finally as a finishing spray by spraying on a few pumps to dry hair.
The Mythic Milk gives a shiny finish to my otherwise dull and boring hair. It adds softness and improves the appearance of my split ends in between haircuts. It's lightweight, smooth to the touch and gets rid of those pesky frizzies and flyaways.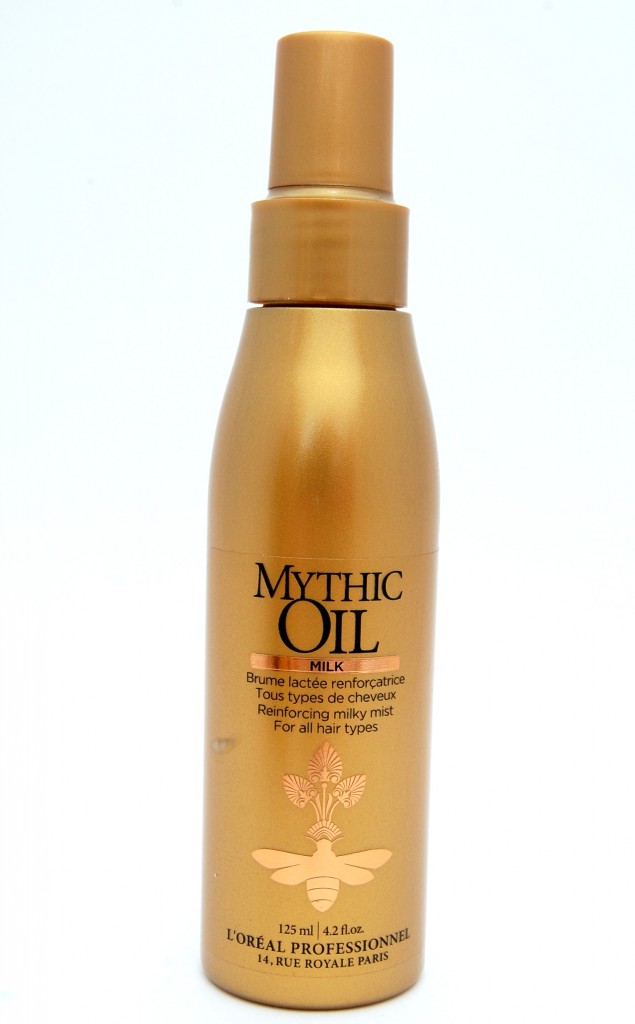 L'Oreal Mythic Oil Masque intensely nourish and replenish the hair, for a glossy-looking result at home. It's formulated with enriched argan oil, avocado, cottonseed oil and grapeseed oil that help repair and nourish the hair. If comes in a huge plastic tub with a gold twist off lid. The masque itself is thick, white and creamy in texture. You just need to apply a thick layer to dry hair and leave on for 3 minutes before rinsing out.
I'm in love with the Mythic Masque, love that it's quick and easy to use, seriously only 3 minutes, we all have time for that. It leaves my hair feeling hydrated, soft and extra shiny. I've been using this once a week, it's not heavy and doesn't leave my hair greasy at all. My new favourite for sure.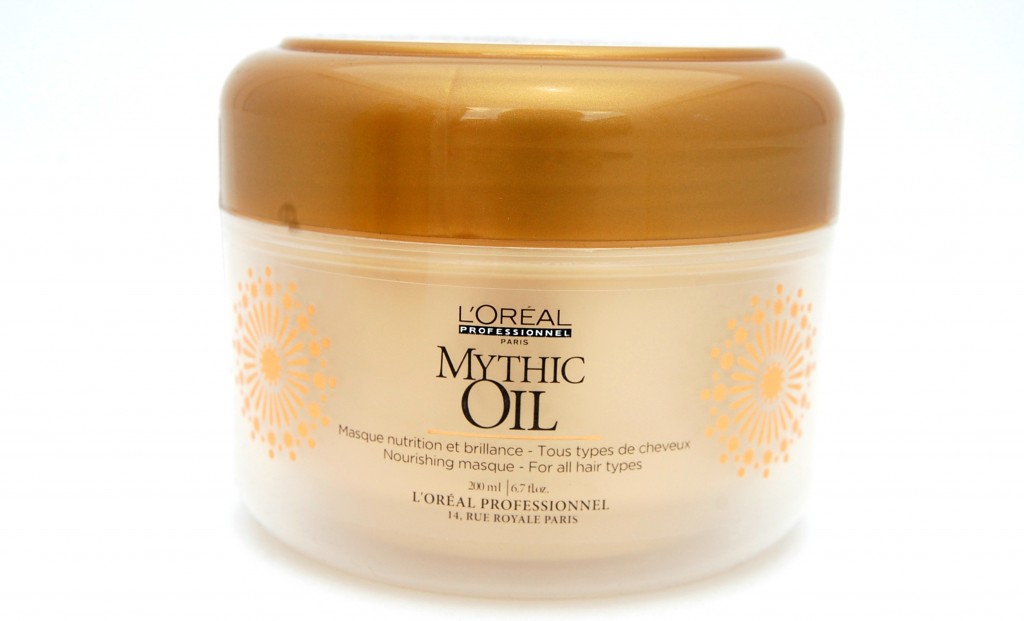 You can find these 5 products at your local L'Oréal Professionnel salon and start at $24+.
Which product(s) are you most excited about?