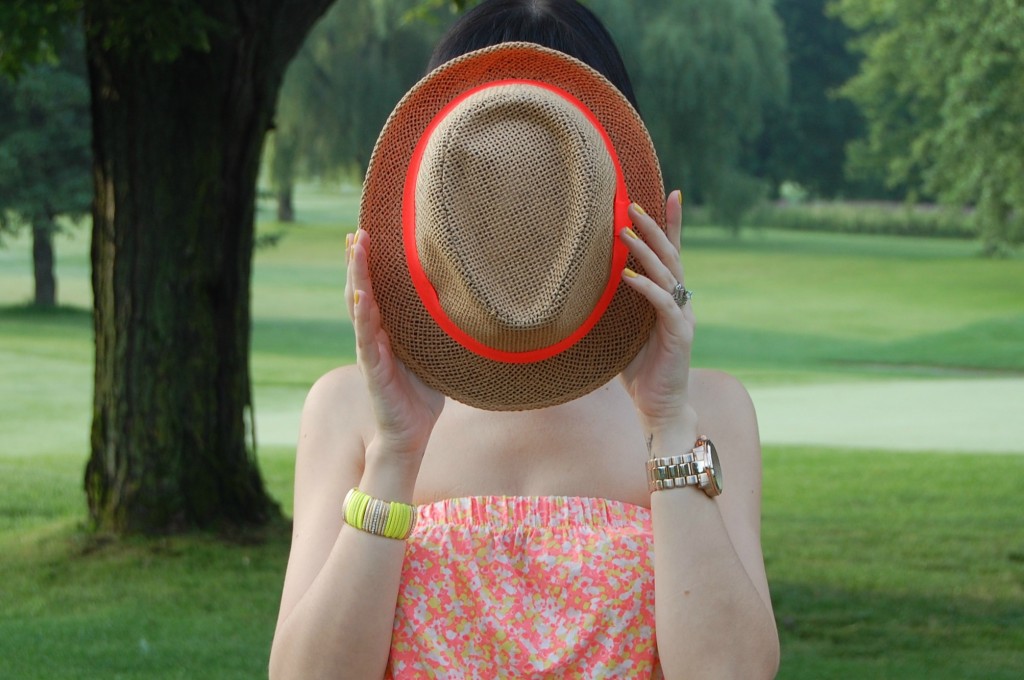 Fashion Magazine Style Panel Question this week is how to pack light when heading away on vacation and being a lover of fashion I have a hard time packing "light", bringing just one pair of shoes is out of the question. I do try to plan my wardrobe wisely when heading down south though; if I'm going away for a week I bring 14 different outfits, which I know may seem high to some? Since it's usually pretty warm, I want a fresh clean outfit in the evening so packing dresses is my safest bet. Dresses means only one article of clothing, so I find I can pack 14 different dresses and they would take up the same amount of space as if I were packing 7 top and bottoms, I also find dresses don't wrinkle as easily. I pack a few pairs of shoes, a cute fedora, a pair of sunnies, my bathing suit (okay maybe a few), some accessories and I'm all set. Since the dresses can act as a cover-up that's one less piece of clothing I have to bring.
Dress- The Gap- $80- in stores now
Bracelet- Gift from my girlfriend
Hat- c/o Smart Set
Watch- Aldo- Gift from hubby
Shoes- Target- $25- May
See my Fashion Magazine Style Panel post here

PS I know you already saw this outfit a few weeks ago, but this dress would totally be something I would pack for vacation, so I had to share it with Fashion Magazine's viewers.