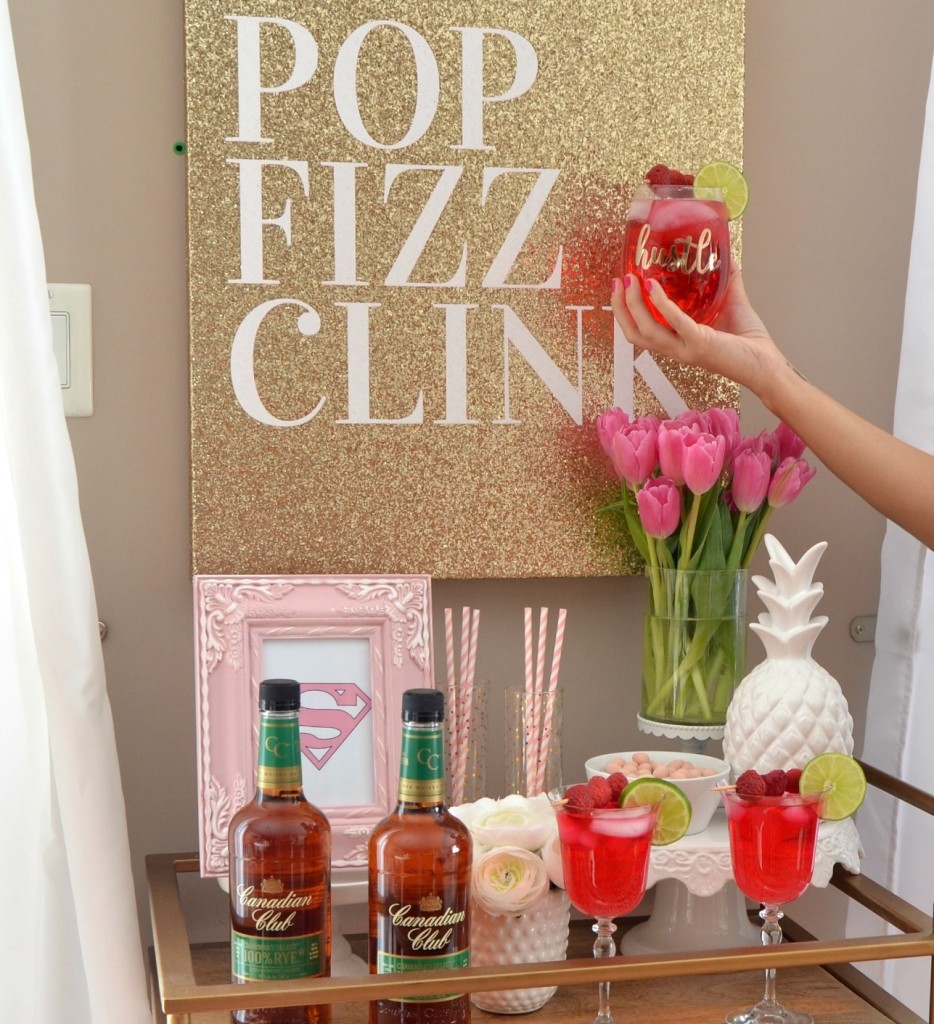 Whisky Bramble
Valentine's Day is the perfect day to toast love. Whether it's with your loved one, a friend, family member or co-worker, it's the perfect day to enjoy a cocktail. It's a day of affection, so why not celebrate with a delicious cocktail. Sharing a drink with someone can be an intimate experience, especially if you share the same straw. Although champagne may be the quintessential Valentine's Day drink of choice, it isn't too festive if you ask me. What colours immediately come to mind when you think February 14th…pink and red.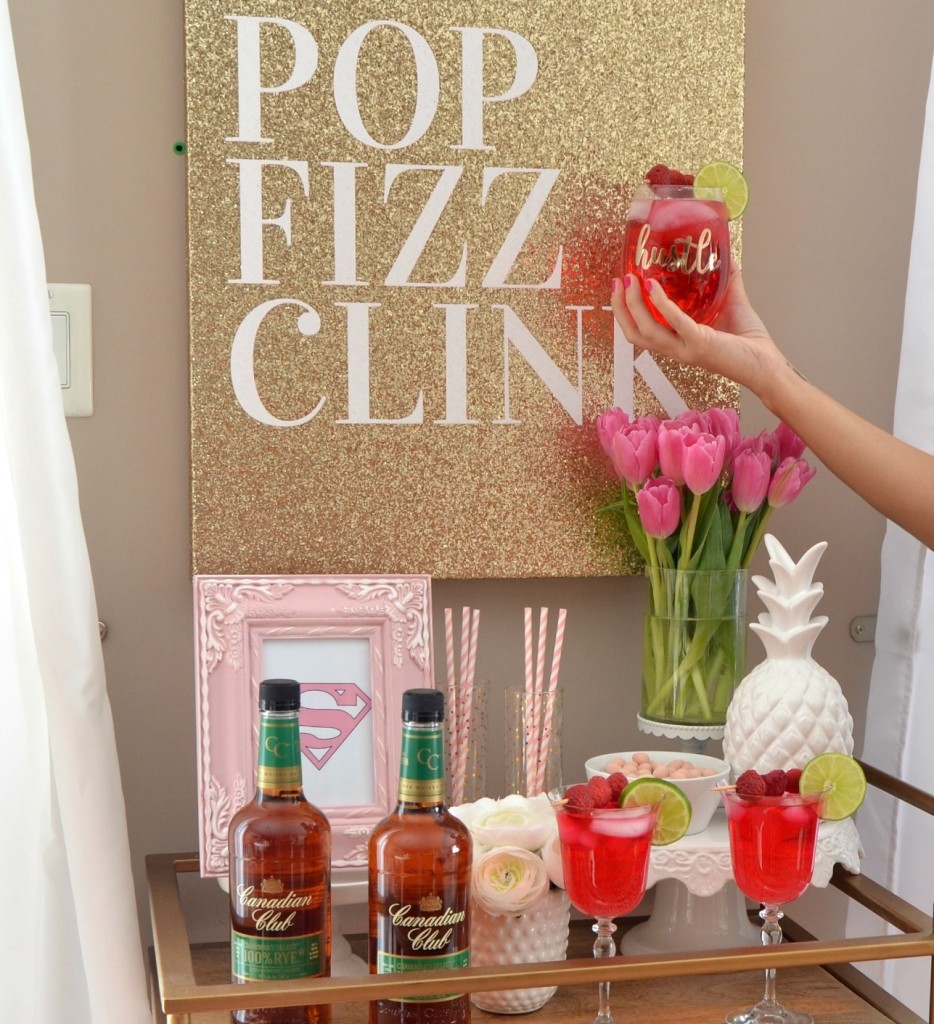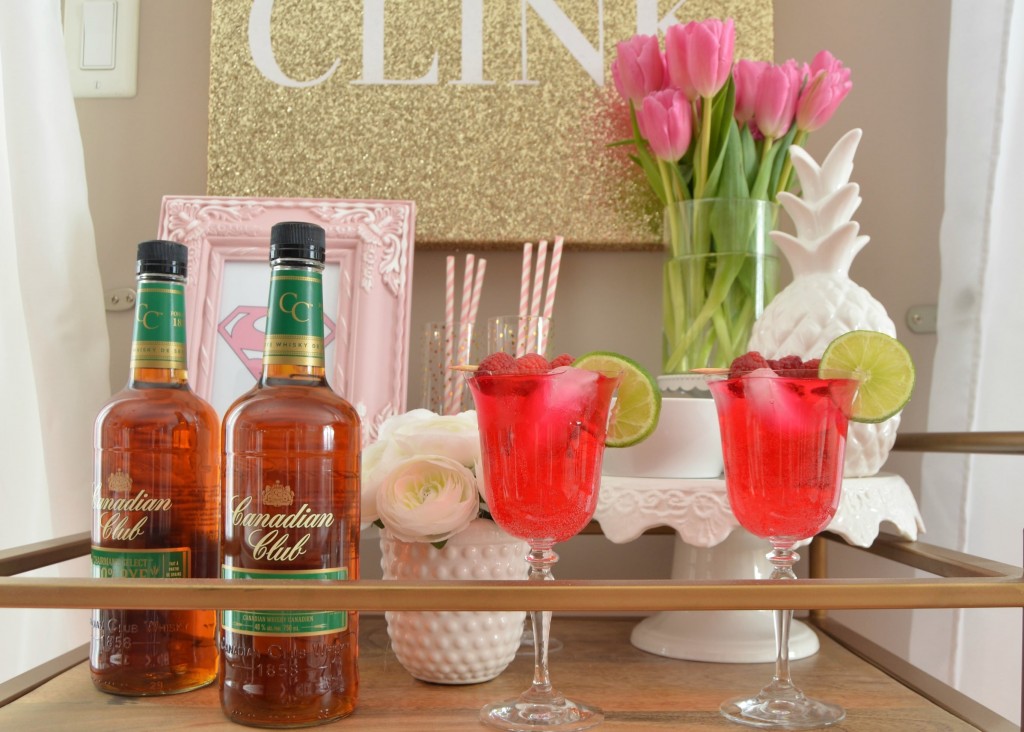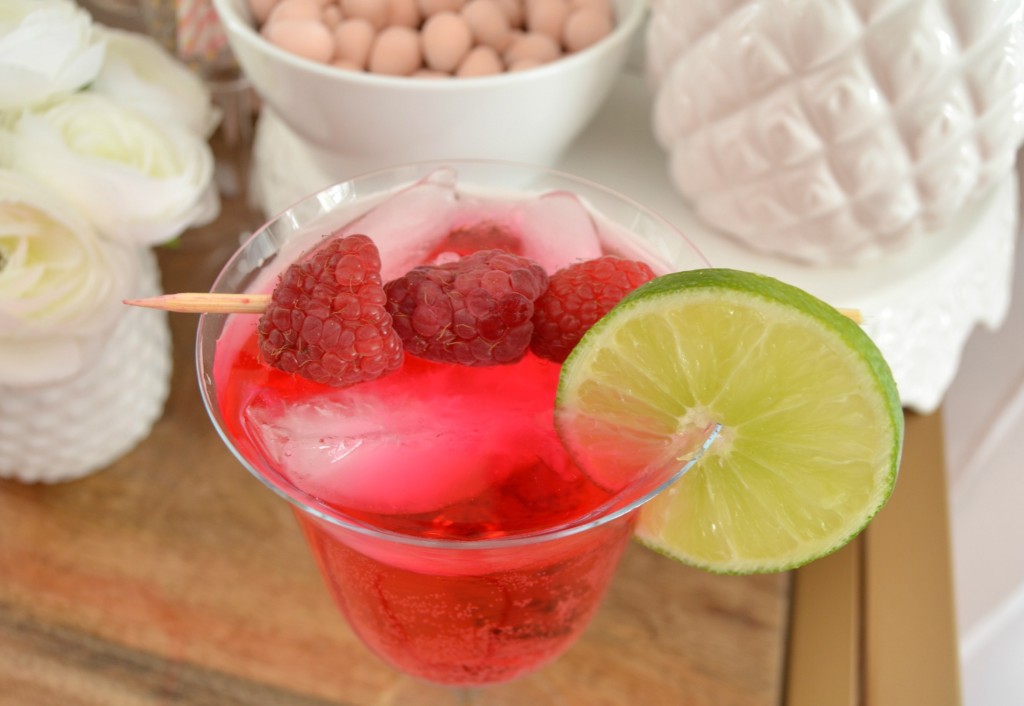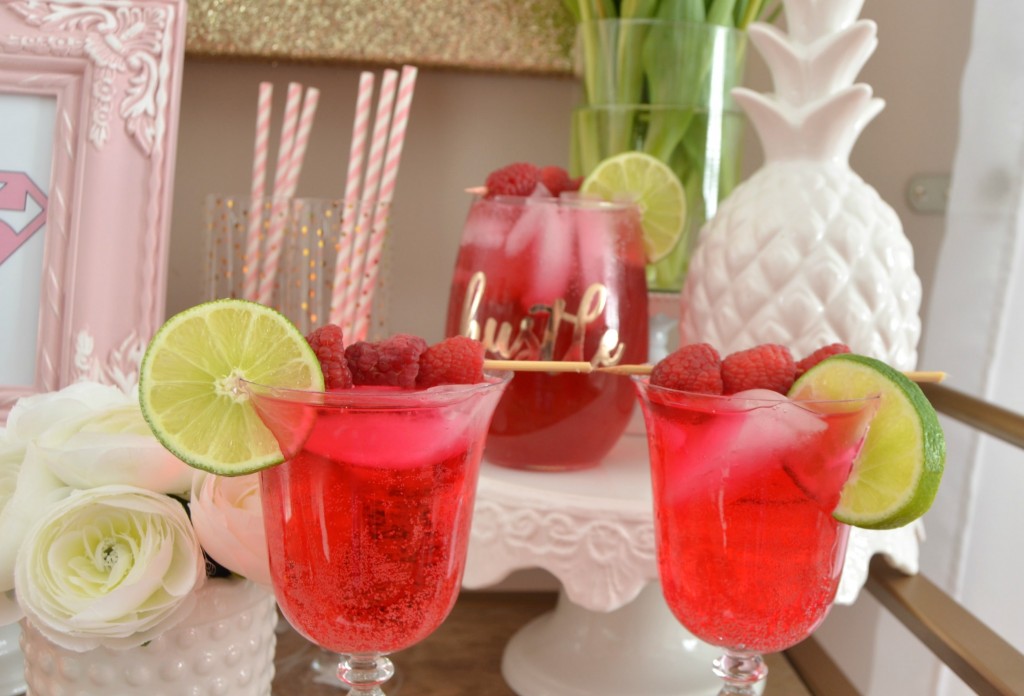 Derek and I don't really celebrate Valentine's Day, but that doesn't mean we can't enjoy a cocktail or two on the day of love. A Whisky Bramble is a refreshing, slightly sweet and sour cocktail that just happens to be pink. In a tall glass, fill with ice. Add in 1 oz. of Canadian Club, alongside ½ oz. of raspberry liqueur. Squeeze in a few drops of lime and top with ginger ale. Garnish with fresh raspberries and a lime wheel for colour.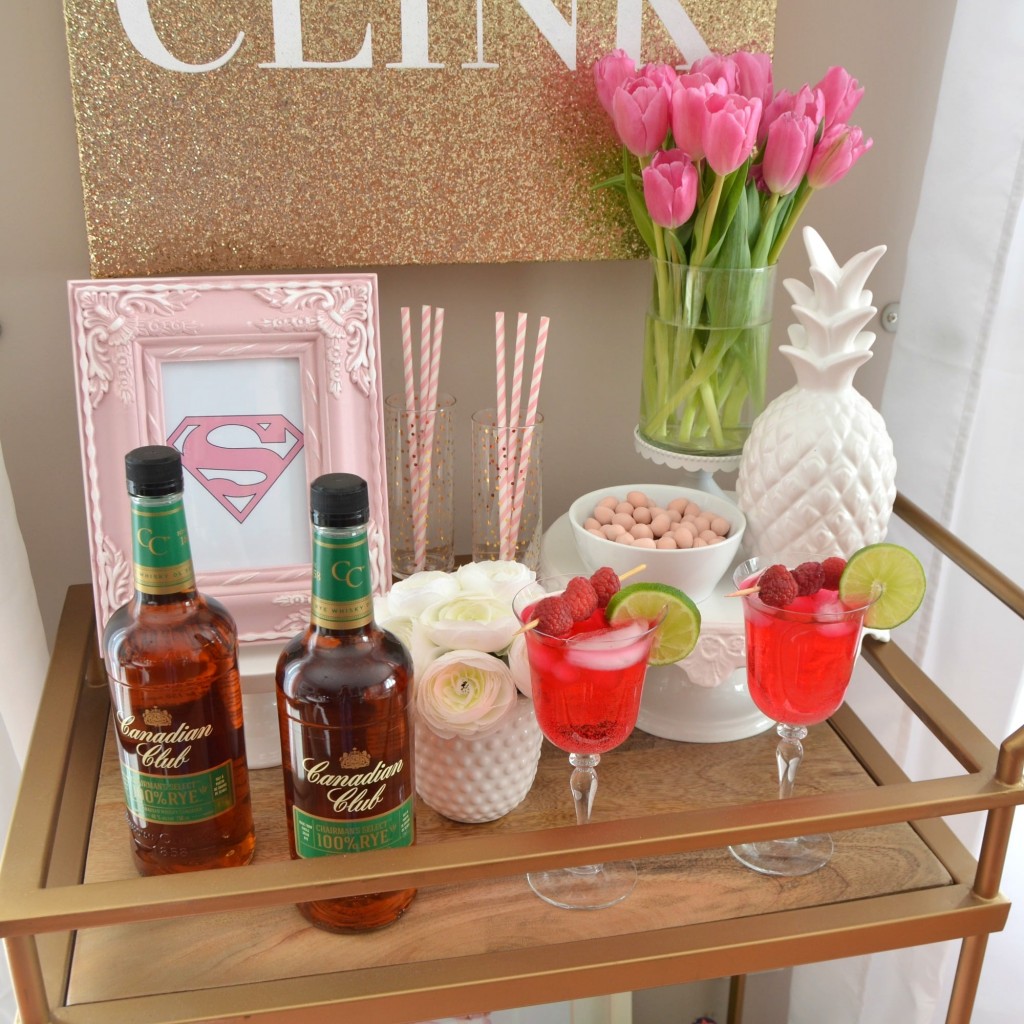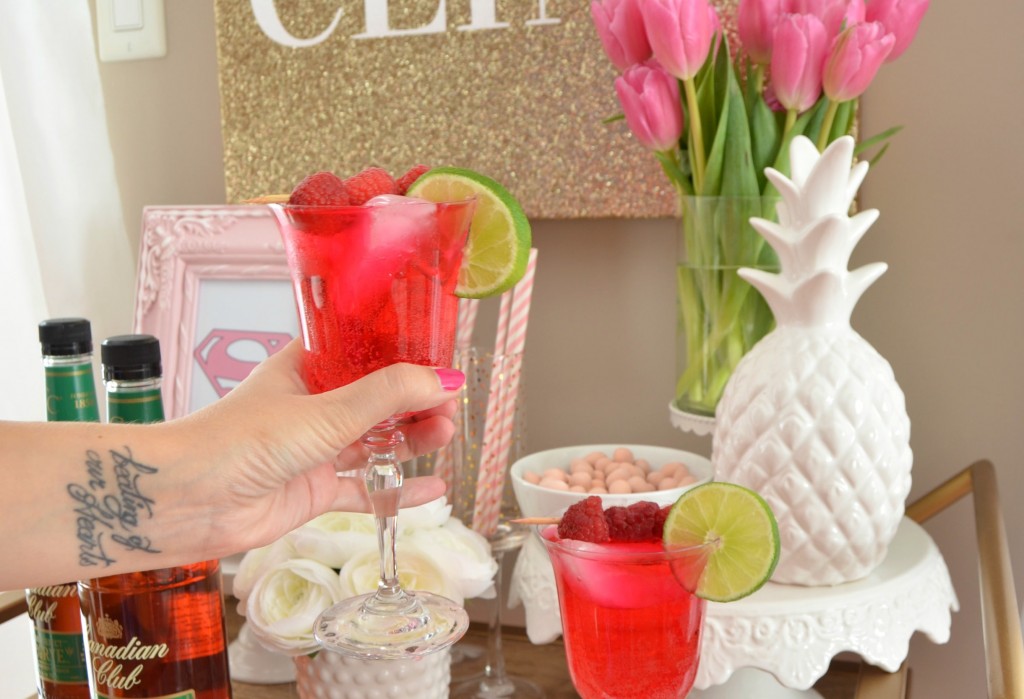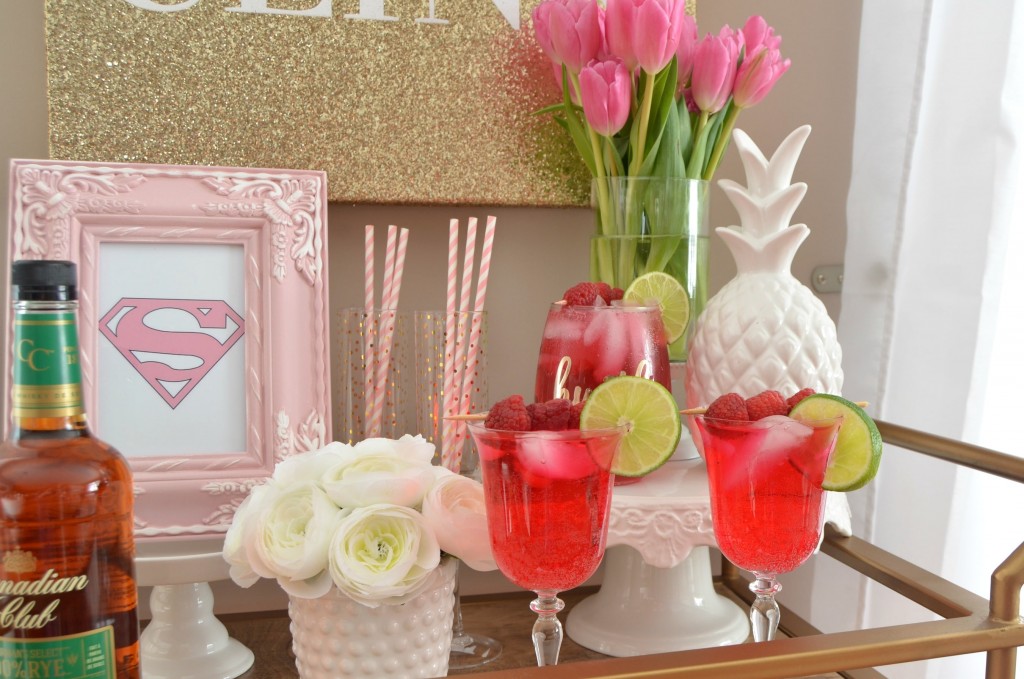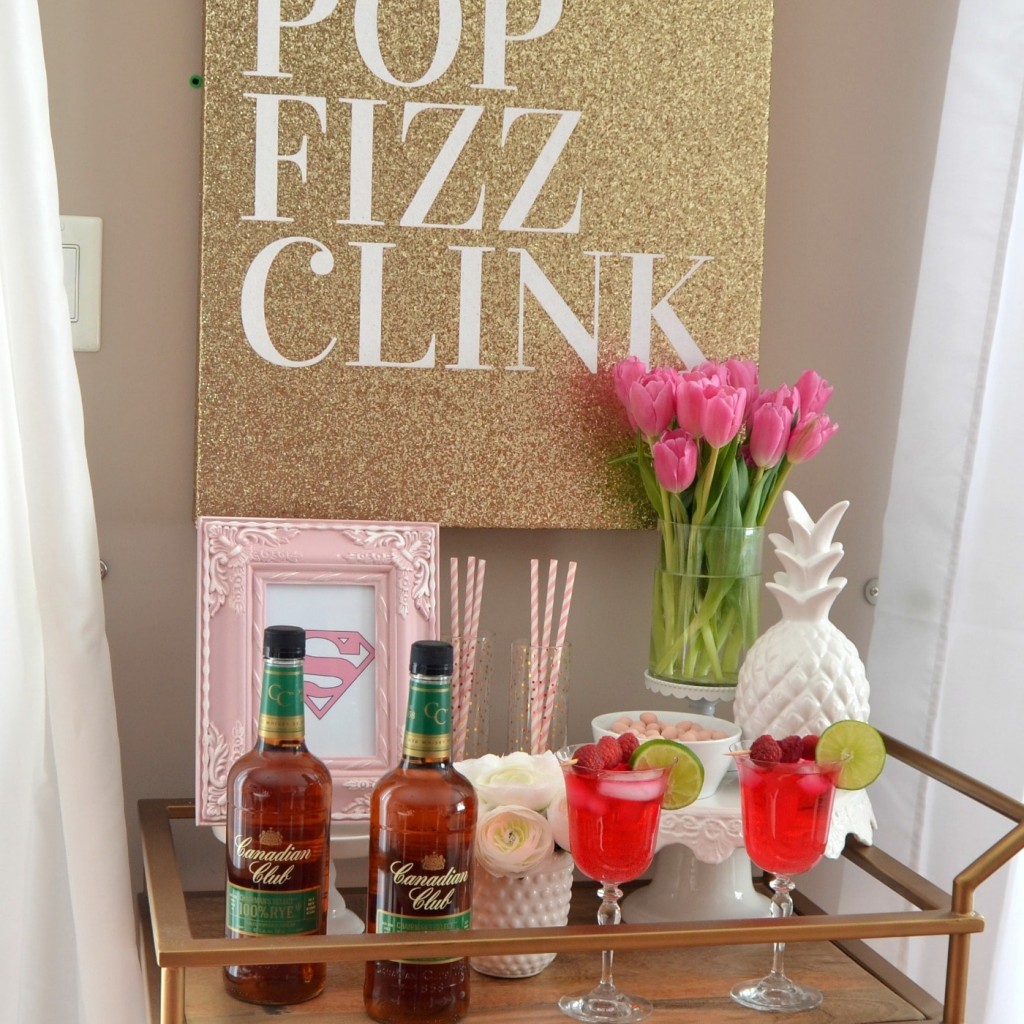 The classic paring of whisky and ginger ale gets a refreshing twist thanks to the raspberries. The relatively sweet taste of whisky, with the lime juice and berries, gives this drink a unique sweet-sour combination that really tingles your tongue. The crushed iced helps to cool down the whisky and the ginger ale adds a real sharpness to the drink. It's a sparkly, uplifting beverage that instantly quenches your thirst.