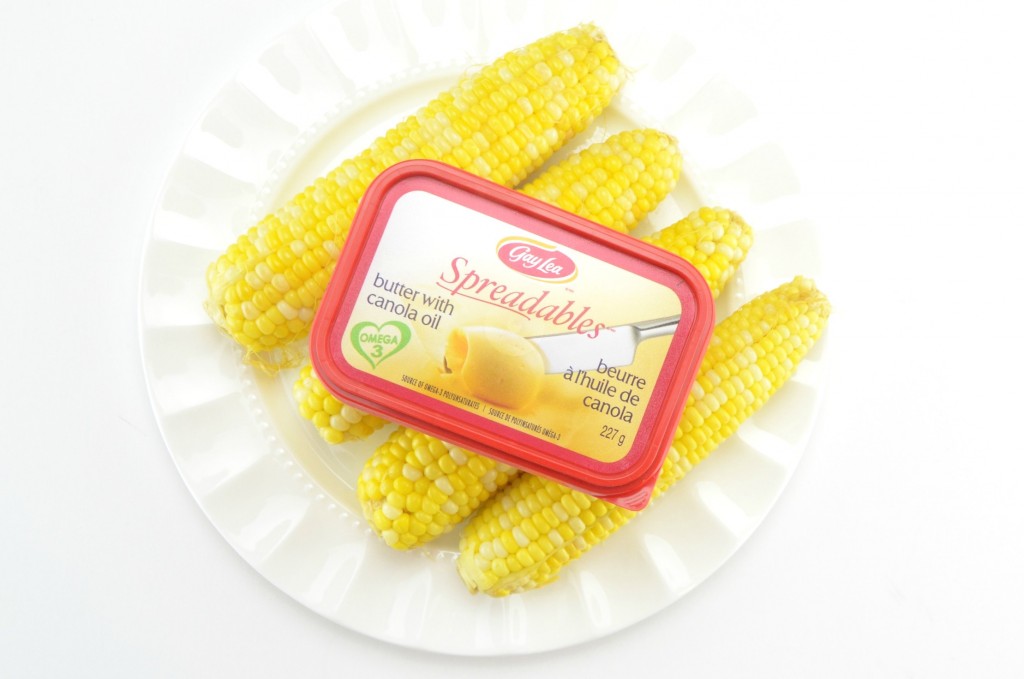 #BornOnTheFarm
If there's one thing that says "summer" to me, it might just be corn on the cob. Every year around this time my mouth begins to water as I start to think about all the delicious ears of corn I'll be consuming this summer. I can still remember being a kid, visiting my grandma in Grand Bend, sitting on the beach by the water with my cousins and husking corn. We'd try to take off as much of the silk as we possibly could, in the shortest amount of time, happily waiting for the feast ahead. There is something so special about corn on the cob, served steaming hot and slathered in butter.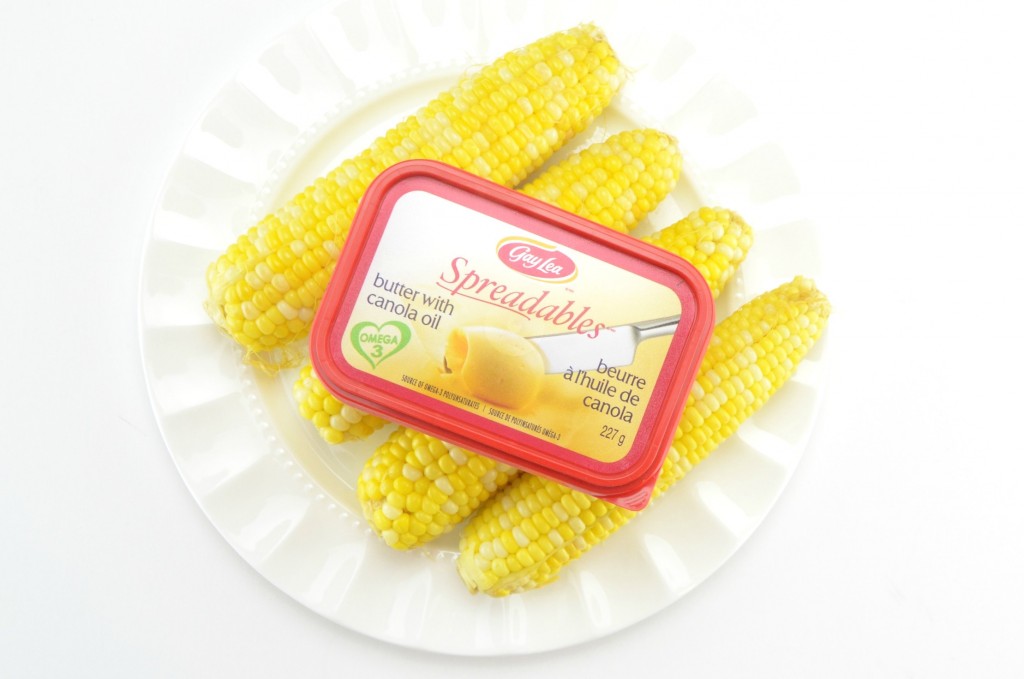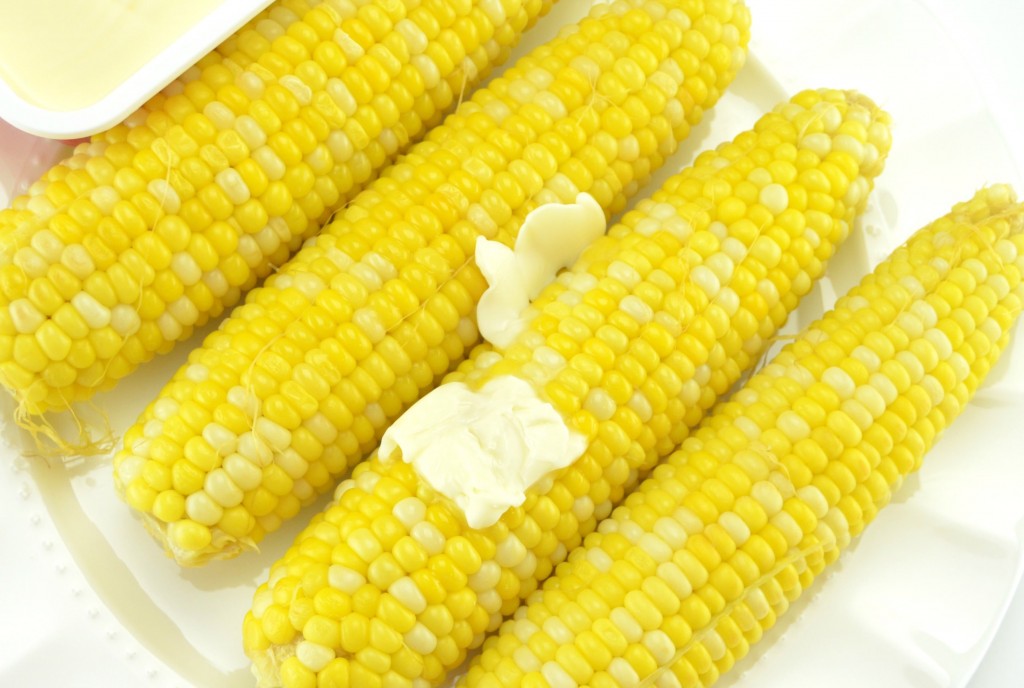 To boil corn on the cob perfectly you first need to start with a large pot full of water. I like to add in a tablespoon of sugar or so to help sweeten the corn even further. Gently lower the corn into the water and cook the corn for 5-7 minutes or until it's soft. You can easily stick a fork into the corn to see if it's tender enough, while boiling. Cover the corn with at least 3 tbsp. of butter and season it with salt and pepper to taste.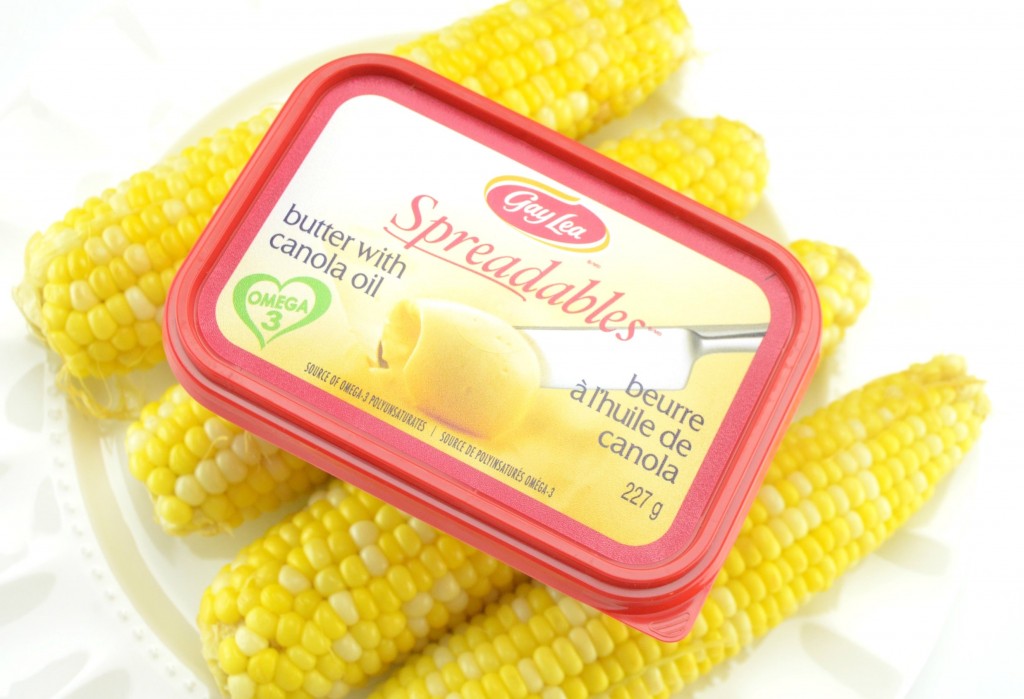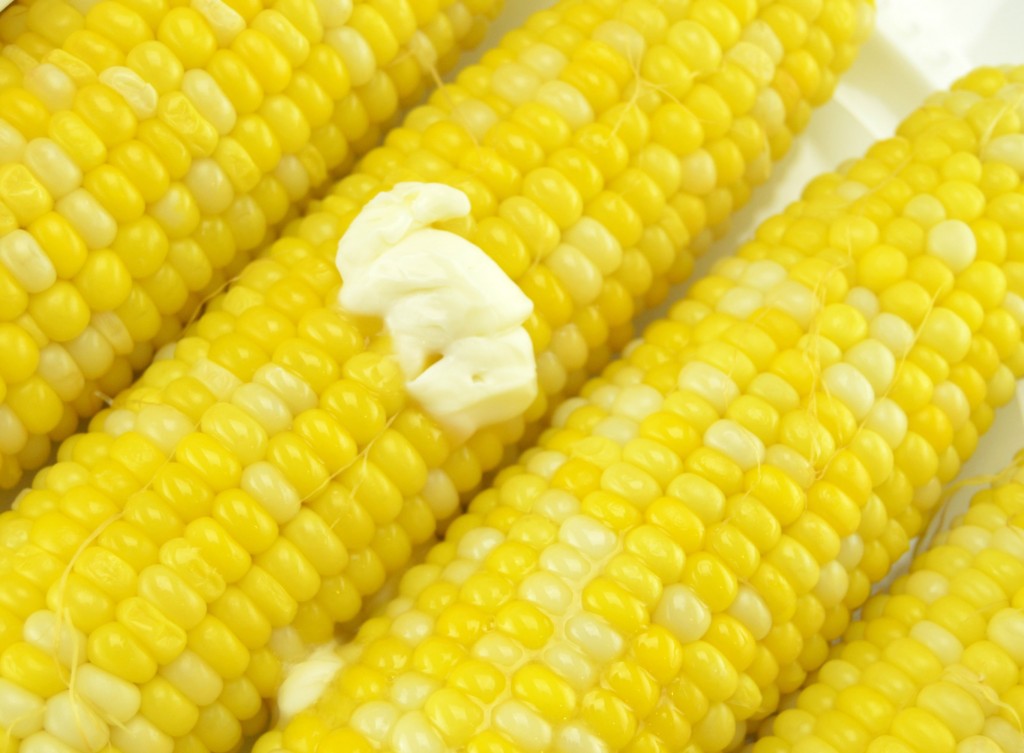 This season Derek and I have quickly fallen in love with Gay Lea's Spreadables. It instantly takes your corn on the cob experience to an entirely different level. Since it's made with unsaturated canola oil, it helps to keep its rich and creamy texture straight out of the fridge. As much as I love "traditional" butter (on pretty much everything), I hate struggling trying to spread it onto my food. Gay Lea's Spreadables never goes hard, even in cooler temperatures, allowing for meal times to be effortless.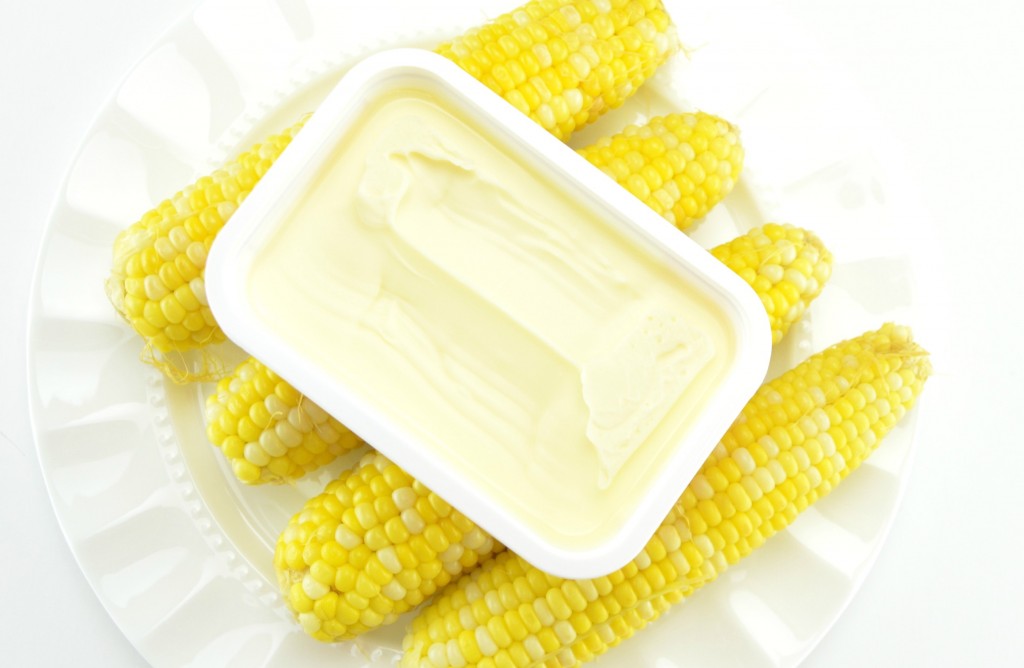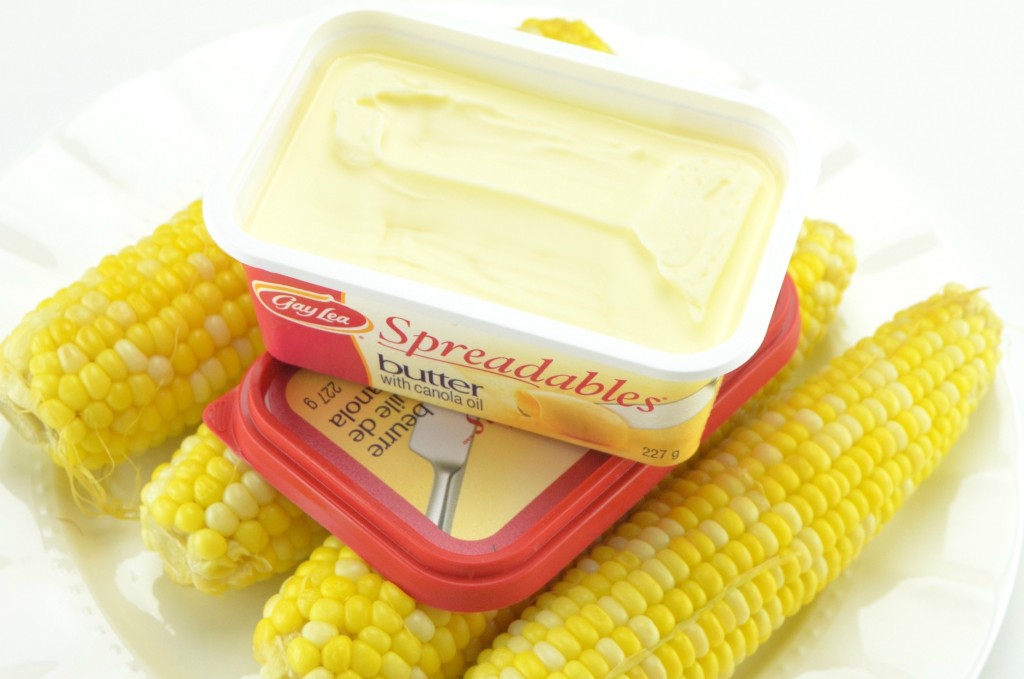 "Disclosure: I am part of the Gay Lea Ambassador Campaign and I receive special perks as part of my affiliation with this group. The opinions on this blog are my own."