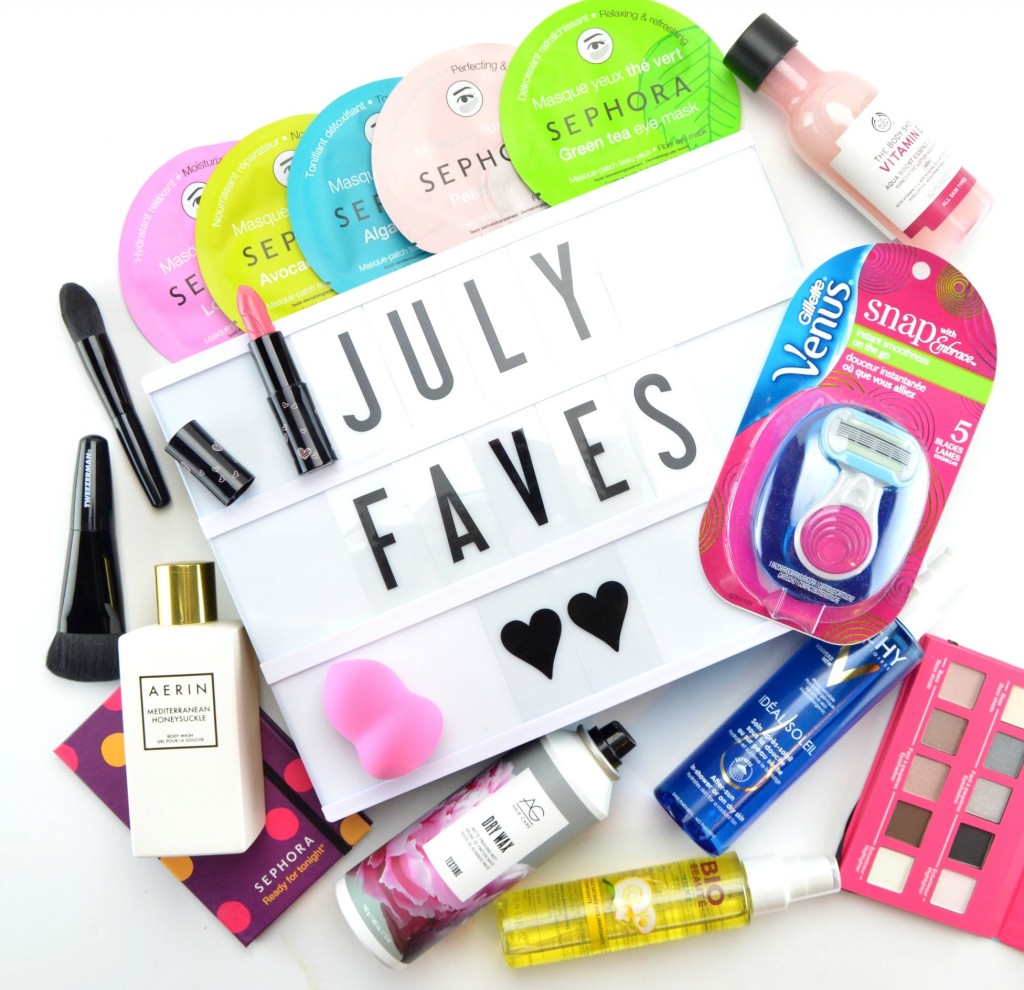 Running a fashion blog, definitely has its perks. One of them being, testing out the hottest makeup trends and new skincare and haircare products to hit the market. I'm sometimes even lucky enough to try them before they hit store shelves. With that, comes the overwhelming feeling of now being able to share everything with you guys. I've recently cut my blog posts down, going from 15 new posts a week to 11. This is in hopes to not overwhelm my readers and allow me to showcase only the best of the best. That being said, I fall in love with so many new products each month, that don't make it to the blog, that I thought I'd start to do a monthly favourite post. Each month I'll share 10 items I've been loving, that didn't necessarily make it into their own blog post.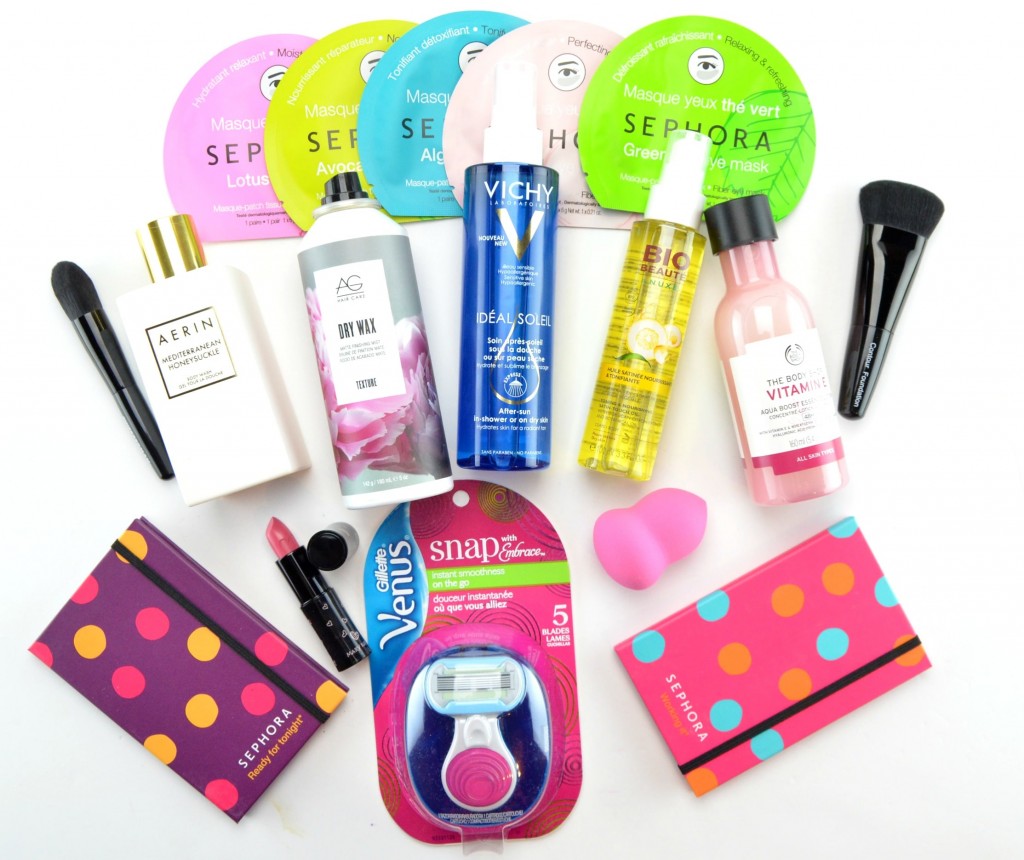 Who doesn't love a refreshing body wash in the dead of summer? No matter how warm it is outside, this girl still needs a hot, relaxing bath in the evening. In the hot summer months I tend to look for sweeter, fresher scents to help awaken my senses and the new AERIN Mediterranean Honeysuckle Fragrance Body Wash is perfect for achieving that. It's rich and creamy formula leaves my skin incredibly soft and smooth, yet hydrated with hints of sweet honeysuckle and sparking grapefruit. It's a fairly expensive body wash, but when you're looking for a luxurious treat, this one hits the spot. It retails for $55 for 250ml.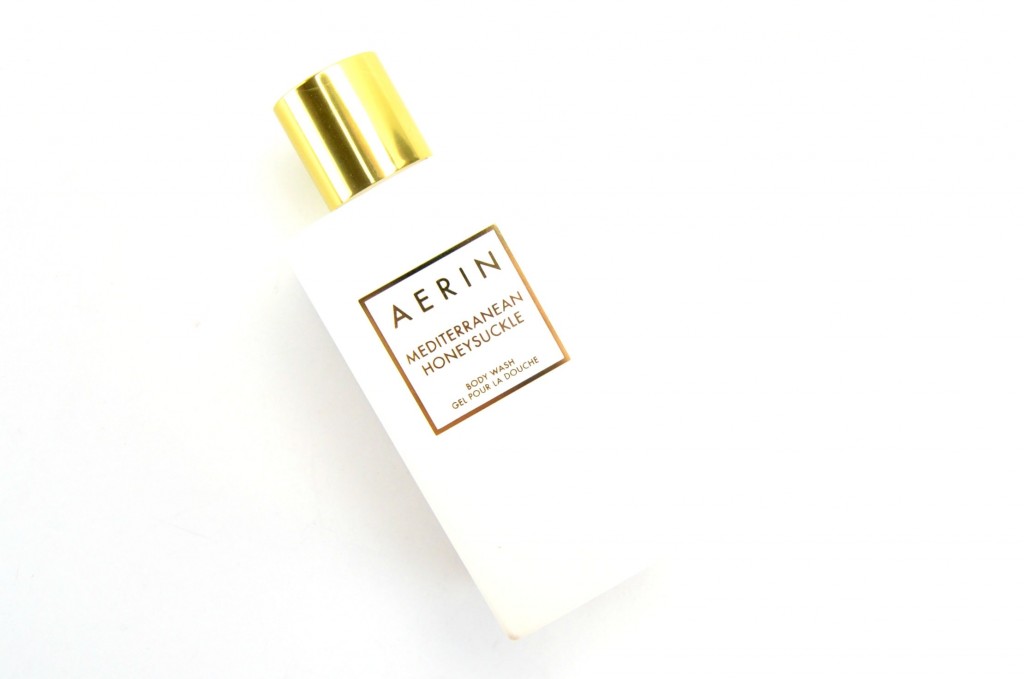 Keeping with the skin theme, I've been hooked on the new The Body Shop Vitamin E Aqua Boost Essence Lotion and have been kicking myself for not trying it sooner. It's the perfect addition to any skincare routine thanks to its lightweight, non-greasy, hyaluronic acid formula. It doesn't seem to interfere with any other product I pair it with, yet it instantly helps to replenish dry skin. It not only provides my skin with all day moisture, it also contains antioxidants to help protect against free radicals. It's comfortable, weightless, doesn't cause breakouts and keeps my skin incredibly soft, smooth and supple. I've been using it as my last step in my nightly skincare routine by adding a few drops to the palm of my hands and patting into my skin. Not only does it penetrate deep down into my skin, it absorbs instantly and leaves absolutely no sticky residue behind. It gives a slight cooling sensation that's quite calming and refreshing on a hot summer night. It retails for $20 for 160ml.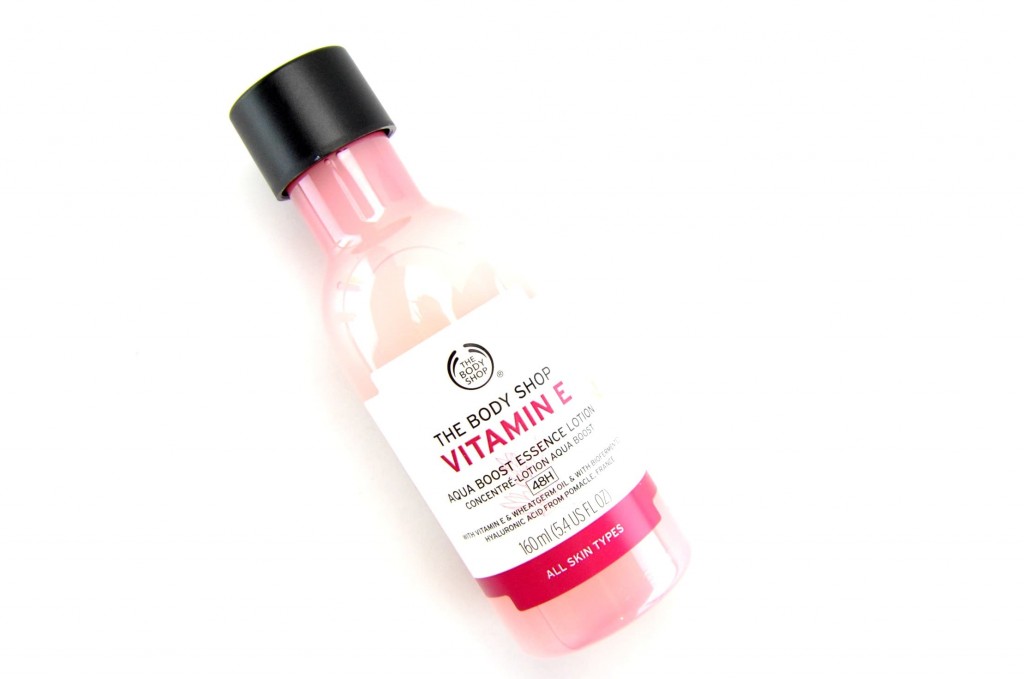 On days when I've been out in the sun a little too long, I like to apply Vichy Ideal Soleil Double Usage After-Sun Care, the first tan beautifying product that can be used in both the shower or on dry skin. It features a unique blend of shea oil, apricot kernel oil, coriander seeds, blackcurrant seeds and viper's bugloss (rich in essential fatty acids) to help soothe, refresh and hydrate the skin after too much sun exposure. Although this can be used in the shower on clean, wet skin, by rubbing into the skin and then rinsing off, I actually prefer to use it on dry skin after getting out of the shower. Of course, using while wet ensures you don't have that sticky, greasy residue, but I find it blends and absorbs into the skin beautifully, so I don't have this problem. I find it provides a more intense level of nourishment when applied on dry skin and has the same dry oil texture as other dry oils. It has a light and refreshing scent that gives a slight radiant glow to the skin after each use. It keeps my skin incredibly hydrated for up to 48 hours. It retails for $29.95 for 200ml.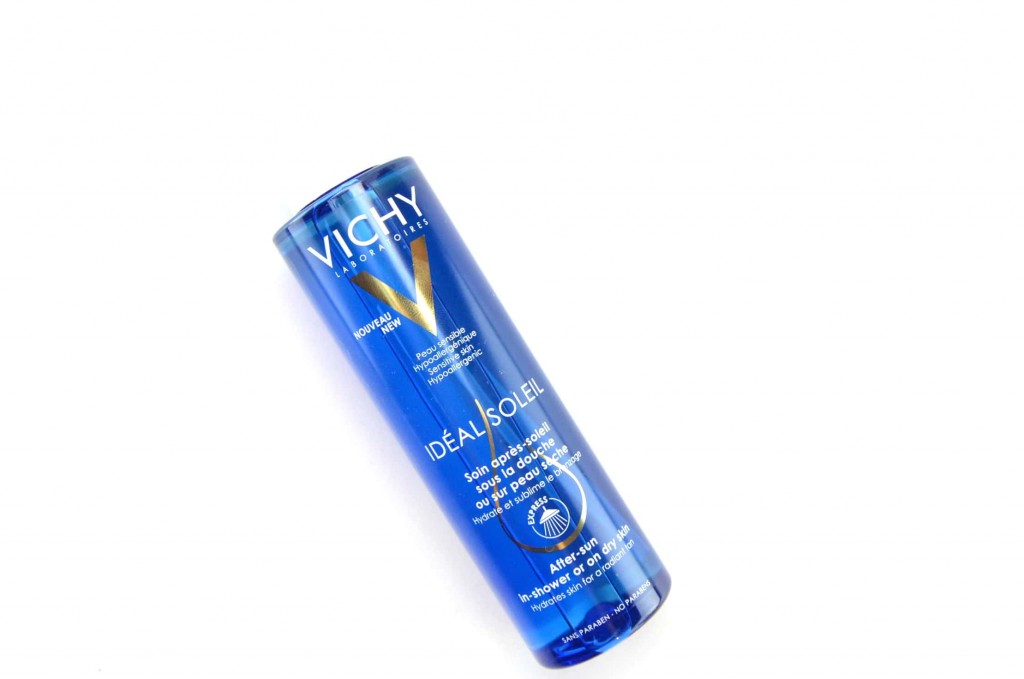 Another oil I've been loving this month is the new Bio Beaute by Nuxe Toning & Nourishing Satin-Touch Oil. This dry oil is formulated with organic sesame oil, which is rich in vitamin E, sesame, sesamolin, and omega 9 to not only help nourish the skin, but help maintain a skin barrier between yourself and the harmful effects of the environment. The oils are cold-pressed, meaning it's able to maintain all the beneficial properties without destroying them. It features an incredibly lightweight, thin, silky, almost weightless formula that immediately gets absorbed into the skin without the fear of that sticky, greasy or oily residue. It helps to lock in moisture, while soothing dry areas and improving skin's texture and tone over time. It's light and airy texture is perfect for everyday use, but even more perfect for hot, sweaty summer months when you don't want to apply a thick moisturizer but still need hydration. I'm able to get dressed within minutes and the refreshing citrus scent is an excellent alternative to lotion. It retails for $26 for 100ml.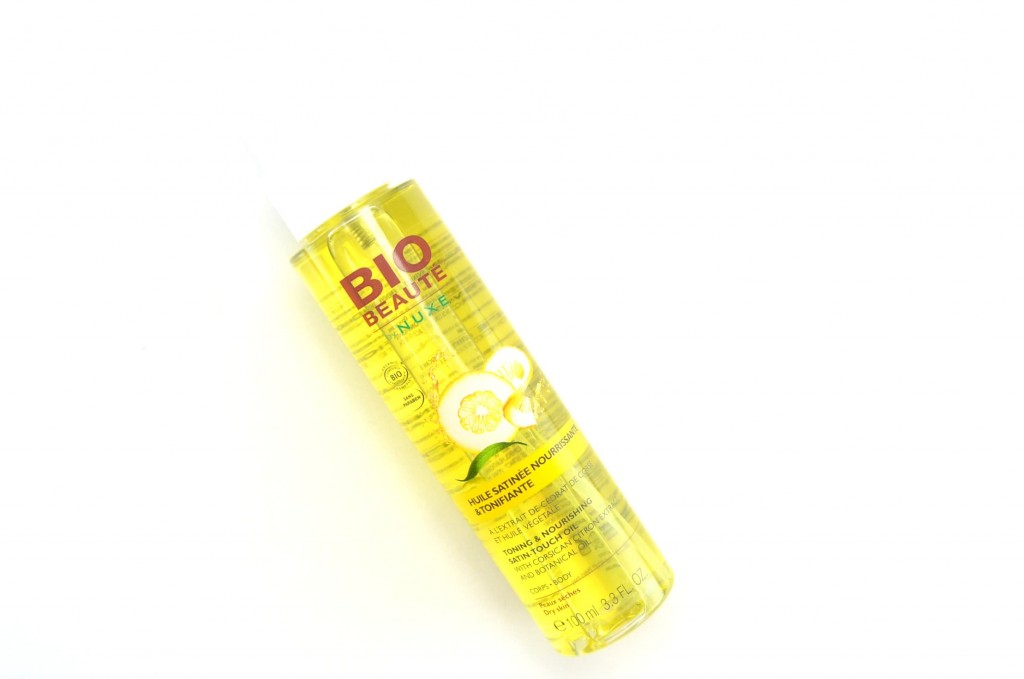 AG Dry Wax Matte Finishing Mist is the perfect styling product on hot, humid days. I hate it when I spend forever flat ironing my hair in the morning, only to walk outside to instant frizz. This dry wax not only adds volume, controls fly-a-ways, but it creates a matte, slightly texturized finish to the hair. I simply spray a tiny amount onto my hair after styling and watch as it instantly adds moveable definition while providing all day hold. It's infused with seaweed extracts, anti-aging seaberry oil and a unique sea complex to help strengthen strands, reduce split ends and even prevent future breakage. If you're looking for something to provide hold, reduce frizz all while conditioning and maintaining a healthy scalp, I suggest picking this bad boy up this summer. It retails for $26 for 180ml at Trade Secrets.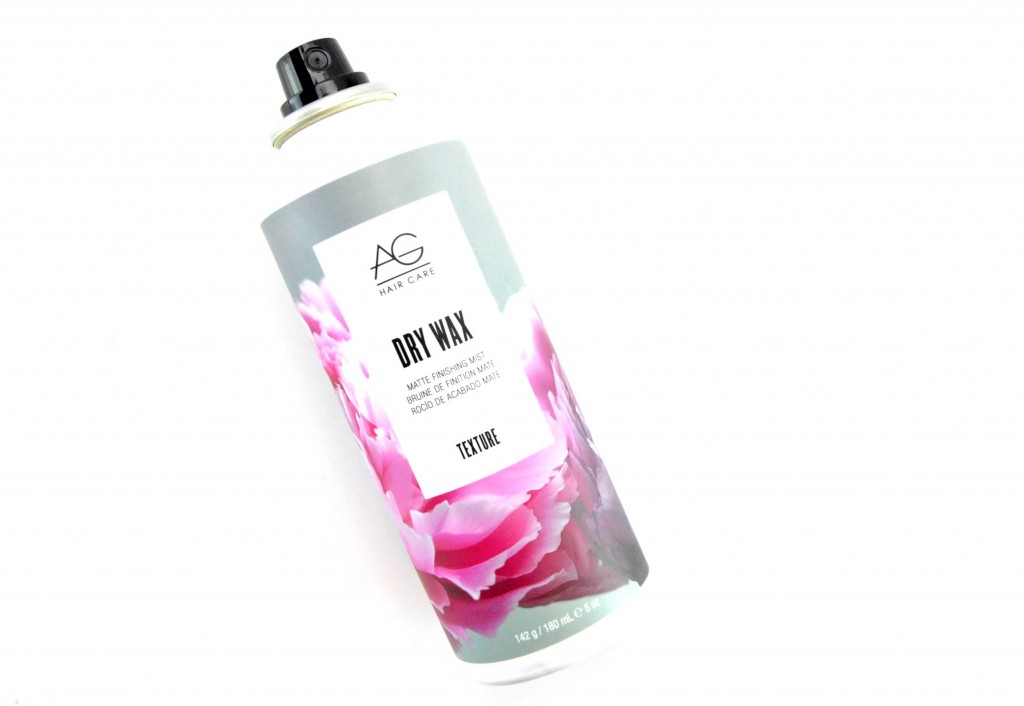 The Sephora Collection offers a wide variety of natural fiber eye masks, each designed with their own unique skin refreshing benefits depending on your wants and needs. Each one is formulated with different active ingredients to help brighten, revitalize, awaken, tone, nourish and soothe the delicate under eye area. Its unique shape perfectly hugs the contours of your eyes for an even deeper penetration of all the amazing components. Simply position the patches under each eye area, sit back and relax for 15 minutes and wait as the serum-like formula gets absorbed into the skin. You can gently massage any excess product into the skin after the time is up, without having to wash or rinse clean. My favourite one so far, the Pearl Eye Mask. It's created to minimize irregularities and illuminate the skin for a more radiant, fresh and luminous under eye area. I could instantly see the dark circles around my eyes be diminished, provides a little extra hydration to my dry skin, keeps it moisturized and nourished the entire day, all while firming, toning and brightening. Each retail for $6 each.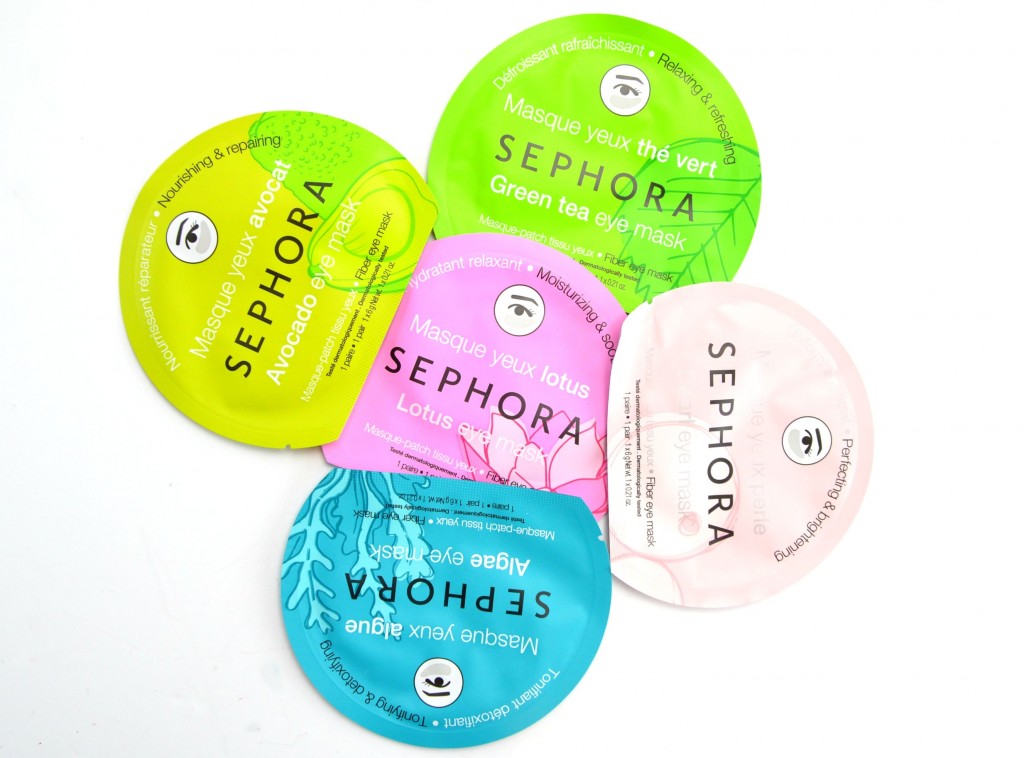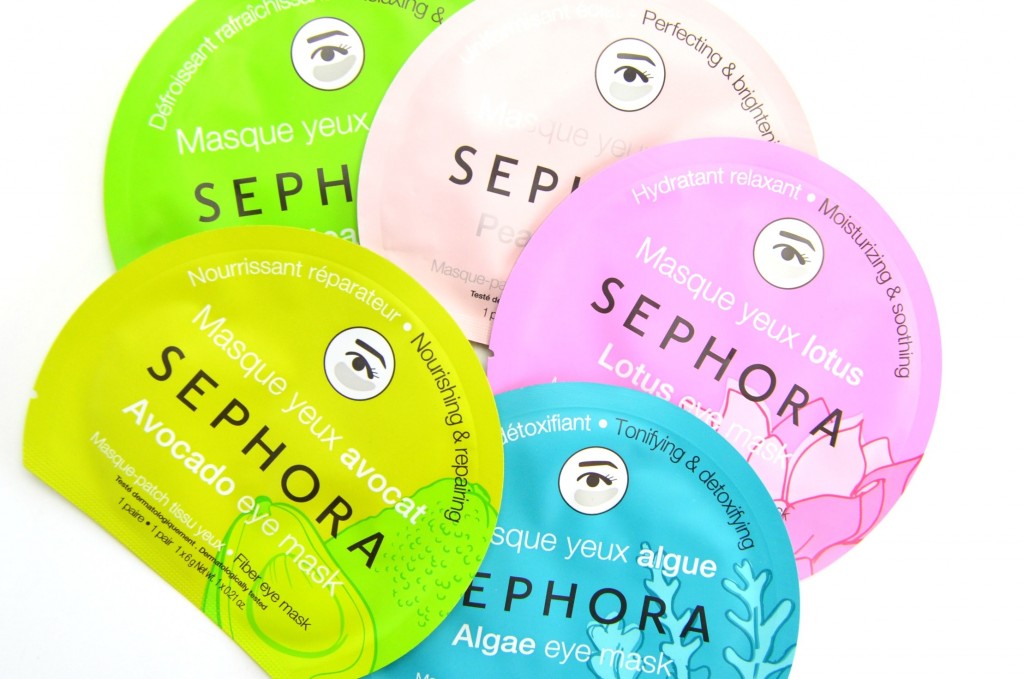 A lipstick that's pretty and gives back, yes please. The new Mary Kay limited edition Beauty That Counts Hearts Together Lipstick is a lovely summery soft pink crème that helps change the lives of women and children. Mary Kay donates $1 of each sale to the Look Good Feel Better program that helps end violence against women by providing grants to women shelters and community outreach programs. It comes in a sleek twist up design tube with tiny pink hearts scattered throughout the entire packaging. It is rich, creamy, comfortable, fairly pigmented, glides on like butter and wears beautifully throughout the day. An excellent summer shade that gives back. It retails for $18.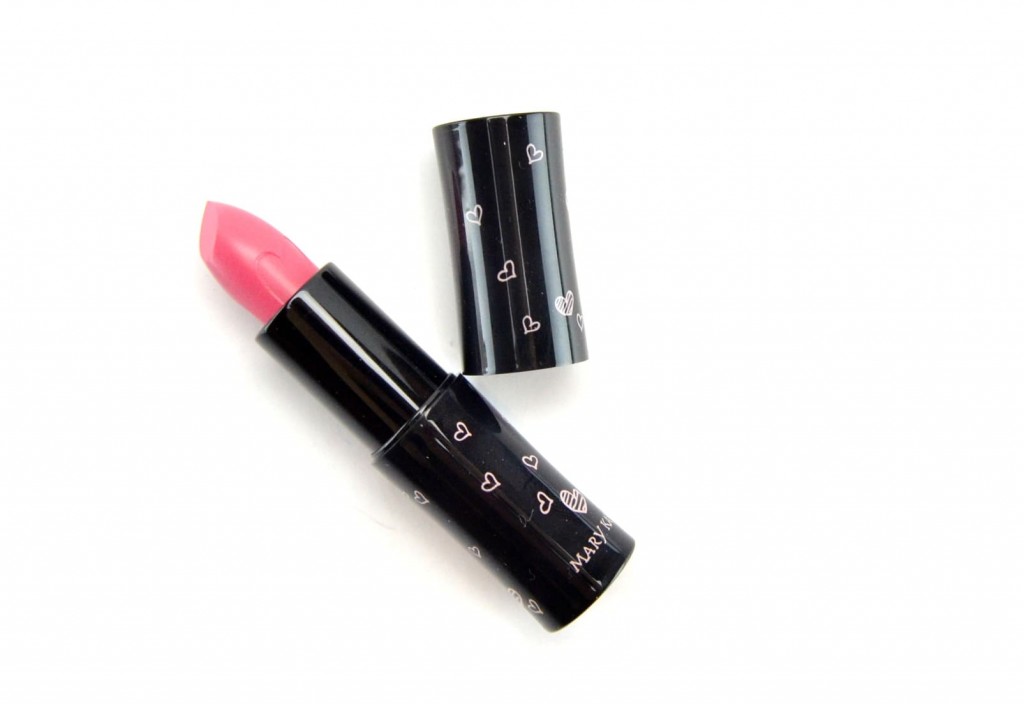 Sephora Collection My Beauty Notebooks: Eye, Face & Lip Palettes is a trio set that features three different pocket notebook style packaging makeup palettes that instantly help you achieve a timeless, easy-to-wear look. Each cardboard booklet comes with 10 universally flattering shades that are suited for all occasions and can easily take you from work to play. You can easily create an extremely natural daytime look or build up the intensity for a more bold and dramatic evening look. It comes with Daily Chic Palette (not shown) that features 6 neutral eye shadows, a blush, bronzer and 2 lip glosses, Working It Palette (pink palette) features 8 classic eye shadows along with 2 highlighters, and finally, Ready for Tonight (purple palette) features 6 bold nighttime eye shadows, blush, bronzer and 2 lip glosses. The entire trio retails for $29 (on sale).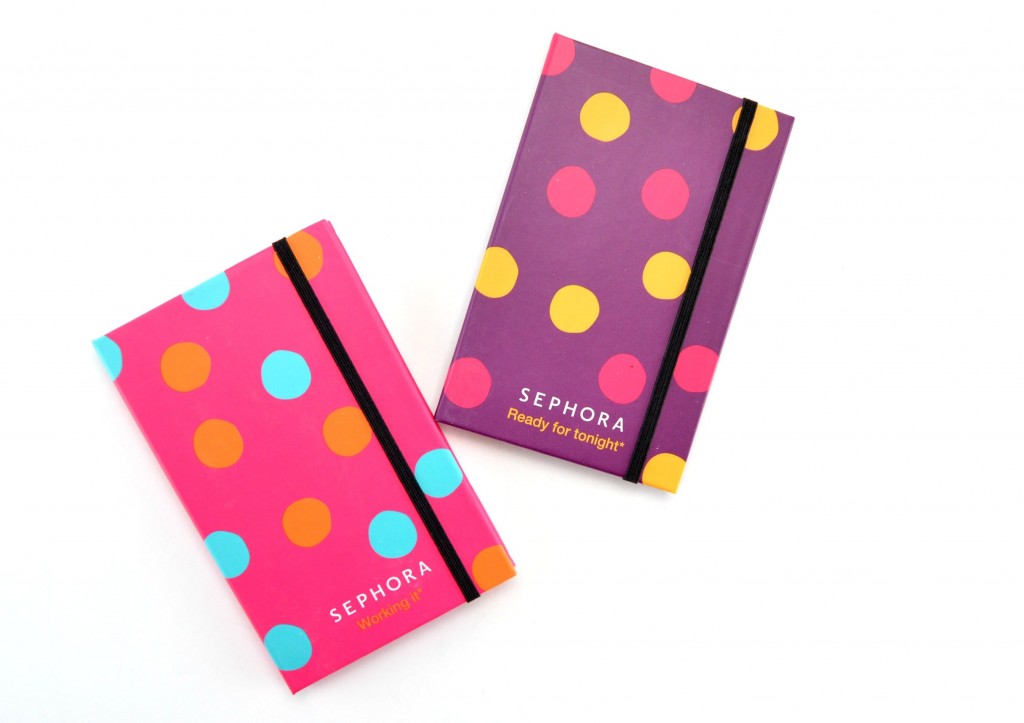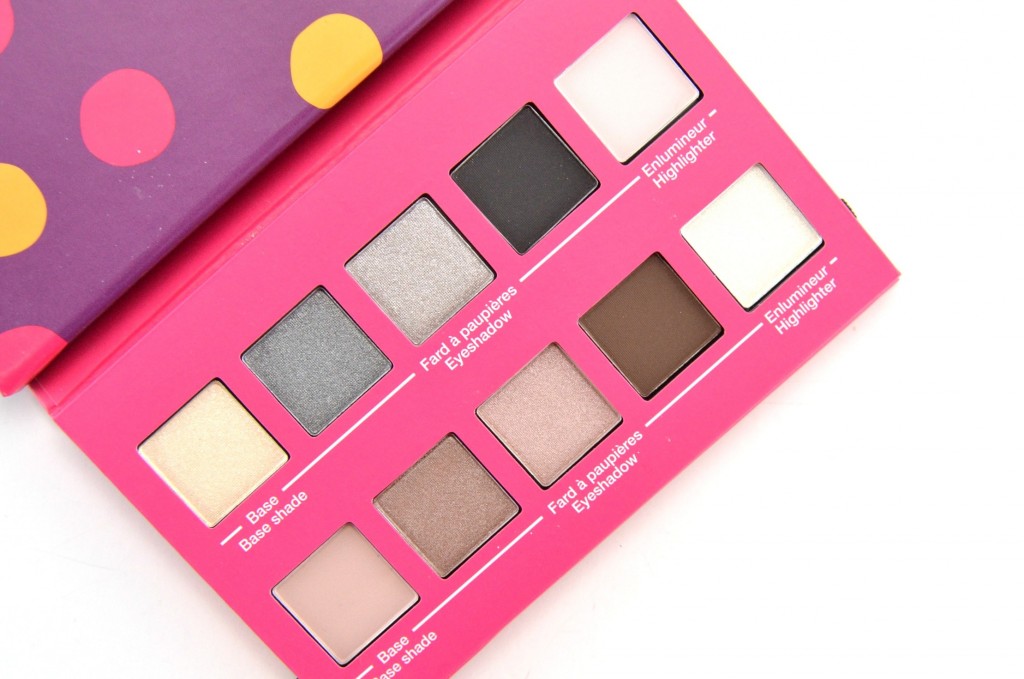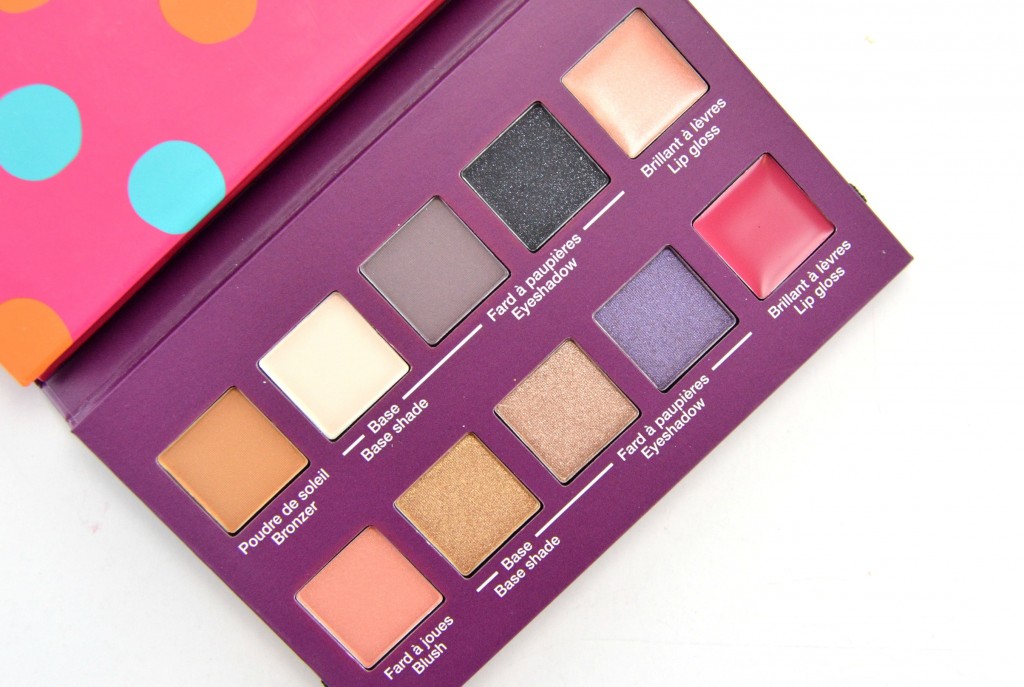 The new Tweezerman Mini Contour Kit not only effortlessly allows you to achieve this season's hottest makeup trend, the sculpted look, but its travel friendly for all your up-coming summer adventures. This 3 piece set comes with a pointed mini foundation brush that seamlessly glides around the natural curves of your face for precise coverage and effortless application. The unique mini angle contour foundation brush allows you to flawlessly blend along all angles of your face, perfect for blending out harsh contour lines. Finally, and my personal favourite, the velvety soft, non-latex, blending sponge. This is a must-have tool for all your makeup application and let me just say, it might be better than any other makeup sponge I've tried in the past. I love that it can be either used wet or dry, it's perfect for seamless foundation application, but also works wonders at blending out cream contour products or even applying cream highlighters. It retails for $45.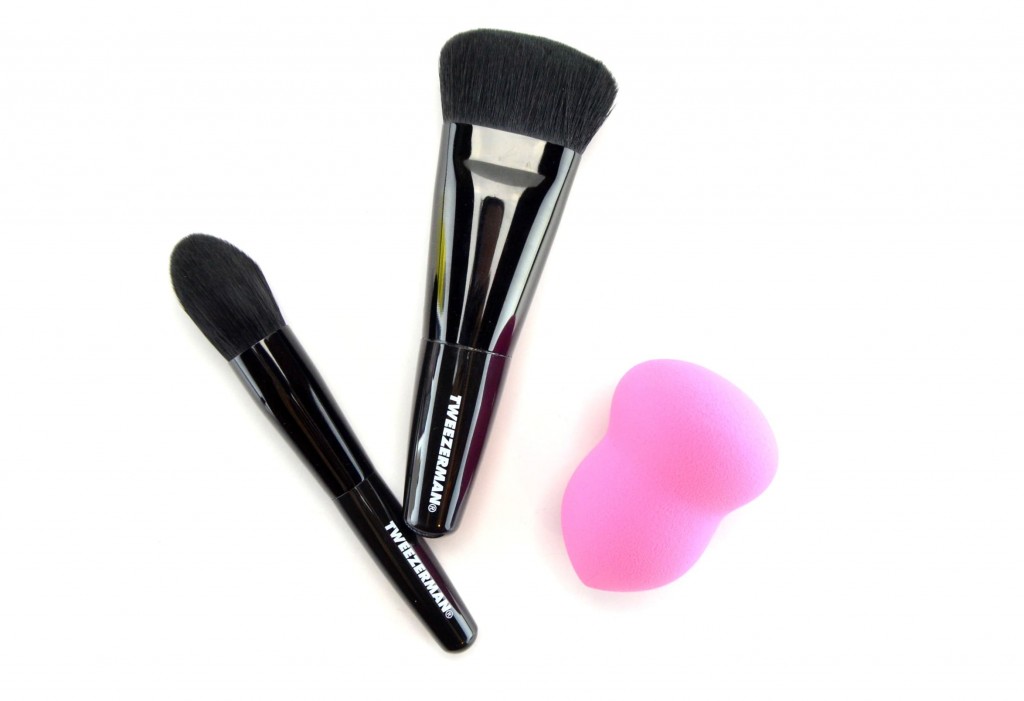 Last but not least, the Gillette Venus Snap with Embrace 5 Blades Razor. This beautiful design not only allows you to achieve incredibly soft, smooth and hair free legs this summer, its portable and compact design allows you to take it on the go. Whether you're off to the beach, a mini get-a-way or just swimming in your backyard, the mini, easy to use and grip handle, allows you to touch-up on the go or when you're in a hurry. It's so convenient you can even toss it in your gym bag, purse, heck, even your pocket thanks to its tightly secured carrying case. You'll never have to be without your razor again. Best part, all you have to do is add water and shave. It features 5 curve-hugging blades paired with a water activated ribbon of moisture that requires no shaving cream, to get an incredibly close and smooth shave. It retails for $11.99.