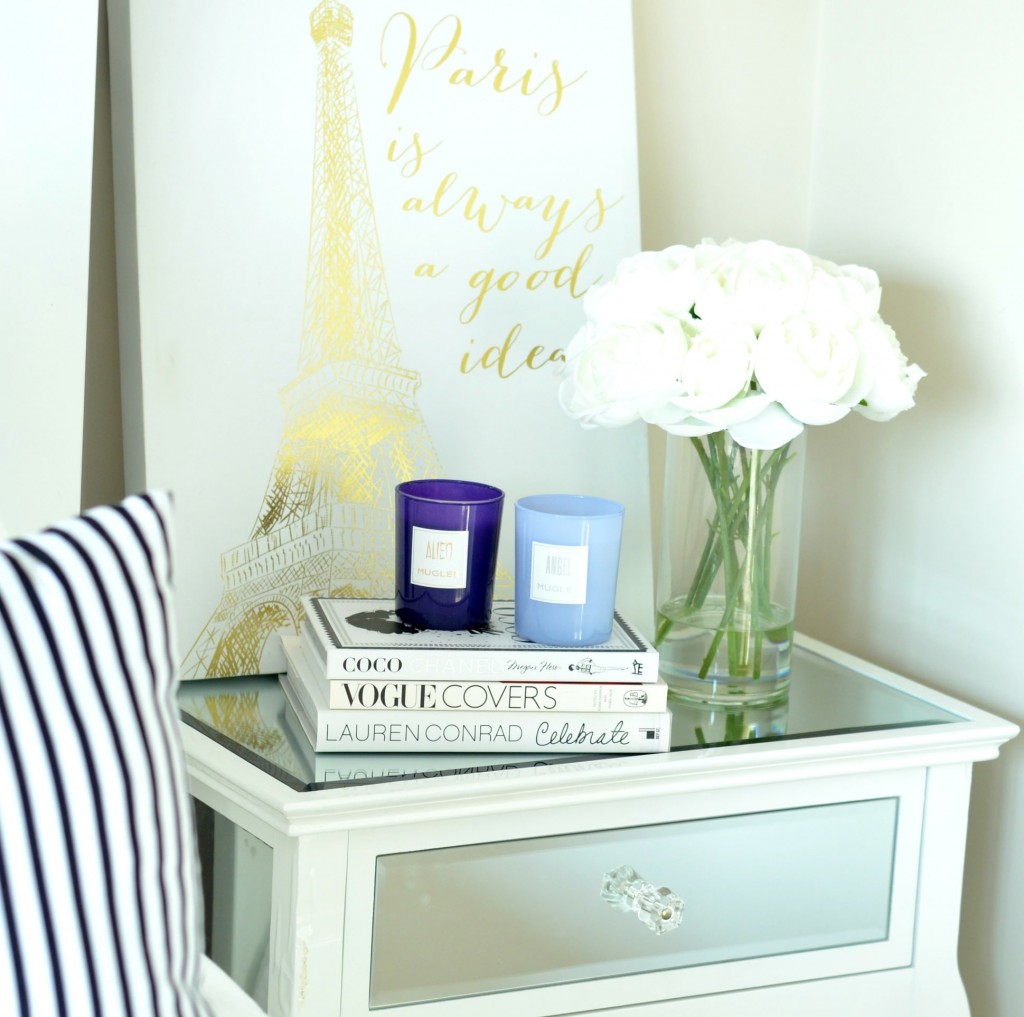 We all need to give ourselves time to relax, unwind and re-charge. It's as important as breathing. We all need to find and seek that inner peace and be okay with letting go. We live in a world that's so fast moving and we're all over-worked, over-stressed and just trying to keep up with everything. Running a fashion blog, I feel the pressure to always be on, and to bring my A-game at all times, which is totally unhealthy. I've learned this year, that it's perfectly okay to take time for myself and that it's okay to turn everything off once in a while. That being said, it's easier said than done. I love what I do and I've always been the person that works hard, gets addicted to my career and tends to go above and beyond the call of duty. I've had to teach myself that it's okay to relax and unwind and that it's okay to take a break.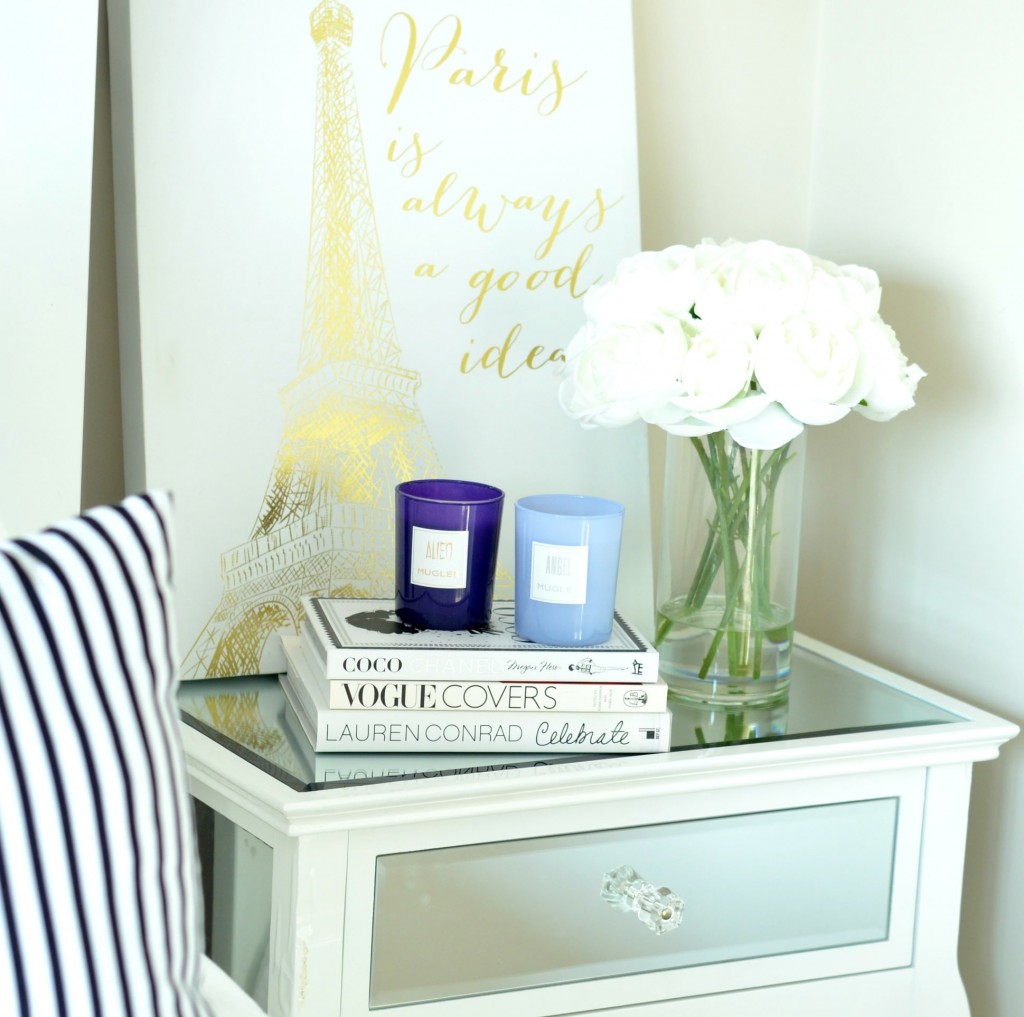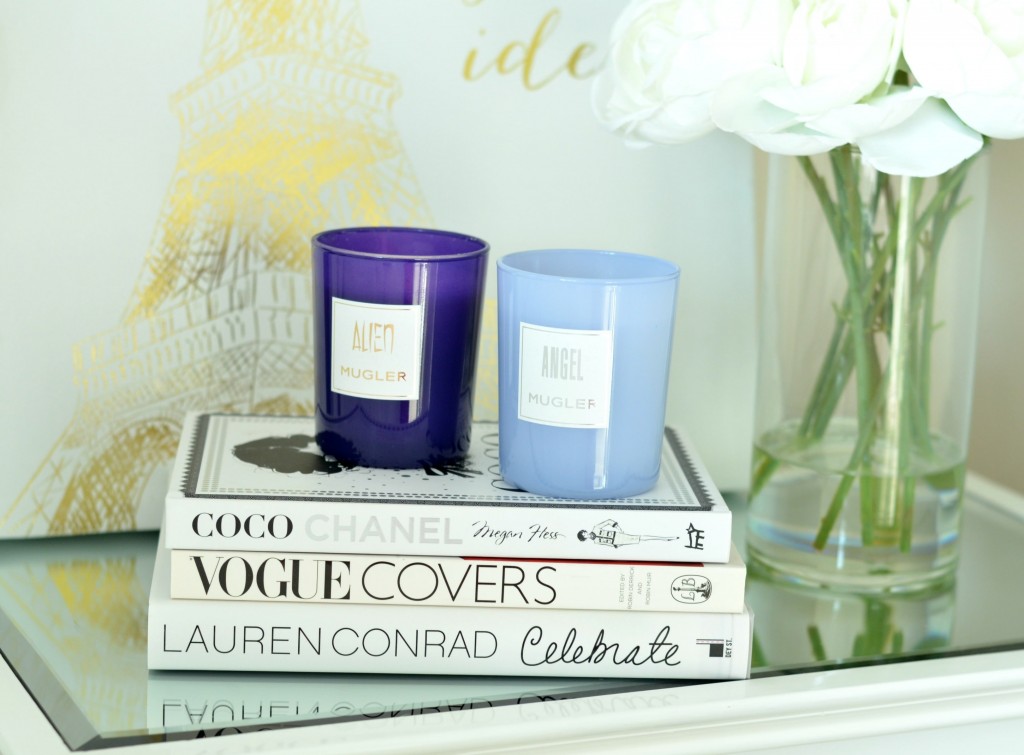 I find it interesting how a fragranced candle can set the mood and instantly leave me feeling happy, calm and relaxed. I love filling my house with my favourite scents, upon entering my home, you can usually expect to find a candle burning at all times. Not only can it evoke a pleasant memory, which leaves me feeling content, but it can also leave me feeling nostalgic, which also brings joy to my life.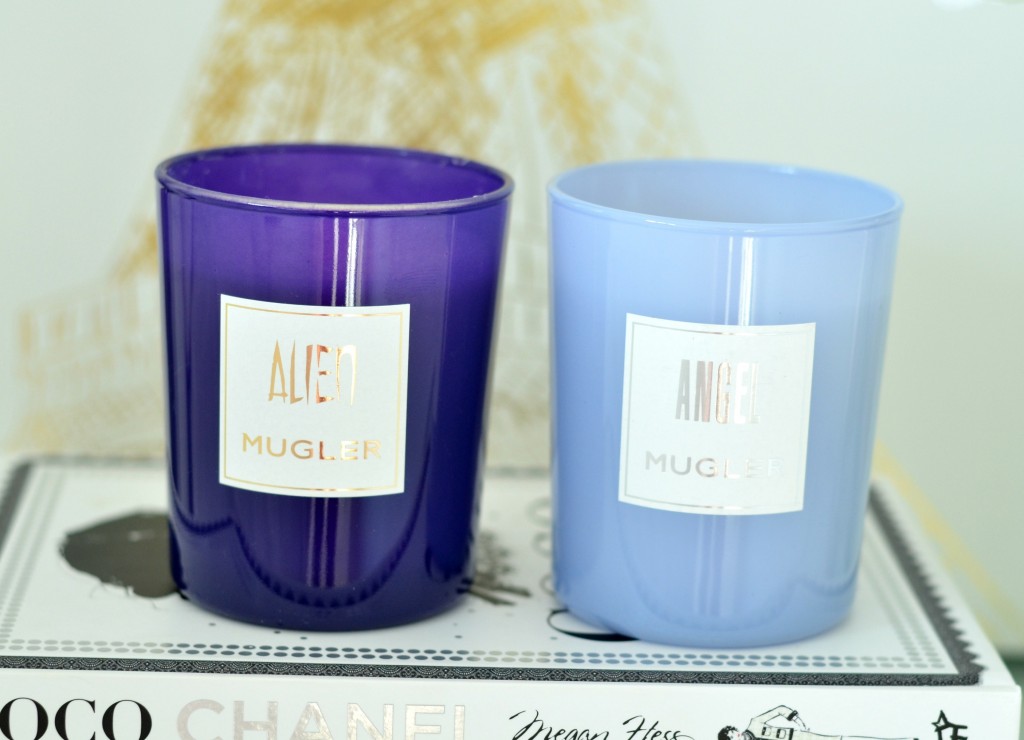 Mugler candles instantly create that perfect ambiance in your home with its delicious scents of both ANGEL and ALIEN. Both are handcrafted, keeping with wax-making traditions, and give a heavenly finishing touch to your interior. Keeping with Mugler's luxe brand, it uses leading French wax experts to capture the true complexity of each scent in these candles, to ensure each candle is as close to the original fragrance as possible. And let me just tell you, if you're a fan of either scent, burning one of these candles for a few minutes will instantly leave your entire home smelling like these popular perfumes. Each retail for $88.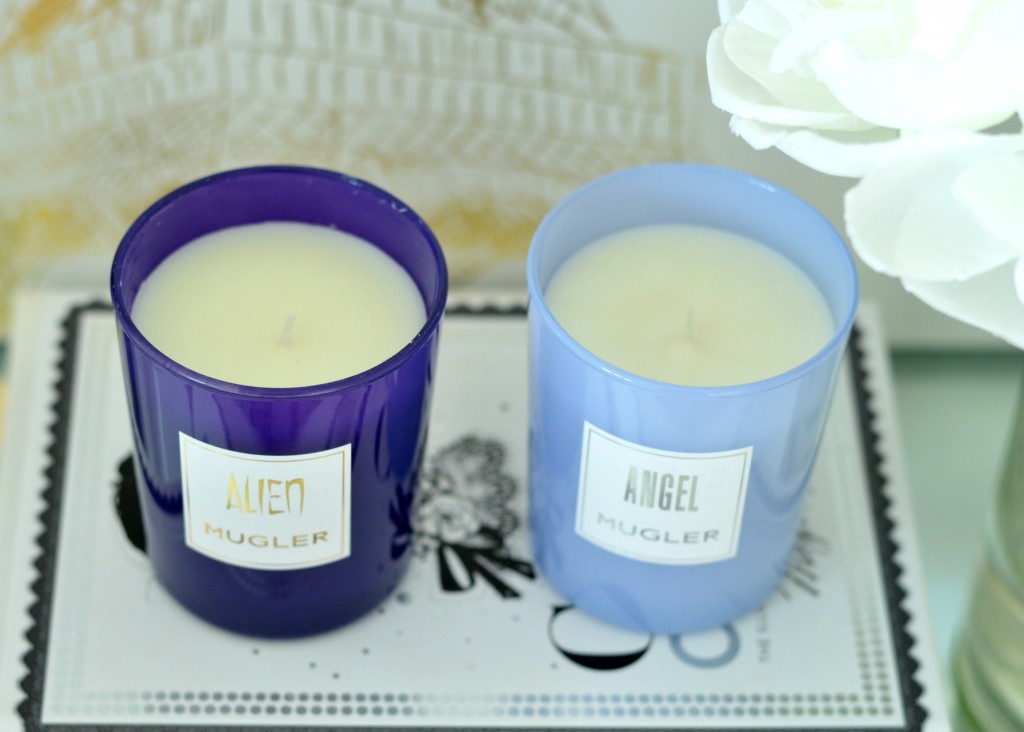 Mugler ANGEL comes in a lovely, blue sleek glass jar with a chic white label on the front. It will instantly transform your interior into a boudoir of delight. It contains rich notes of vanilla, decedent chocolate and slightly sweet caramel, along with a hint of patchouli that's not overly florally. It's a warming gourmand that will definitely make an impact in your home when lit. If you know anything about the ANGEL fragrance, you know it's quite unique and powerful and I'm happy to report, the candle is at the highest standards as the perfume itself.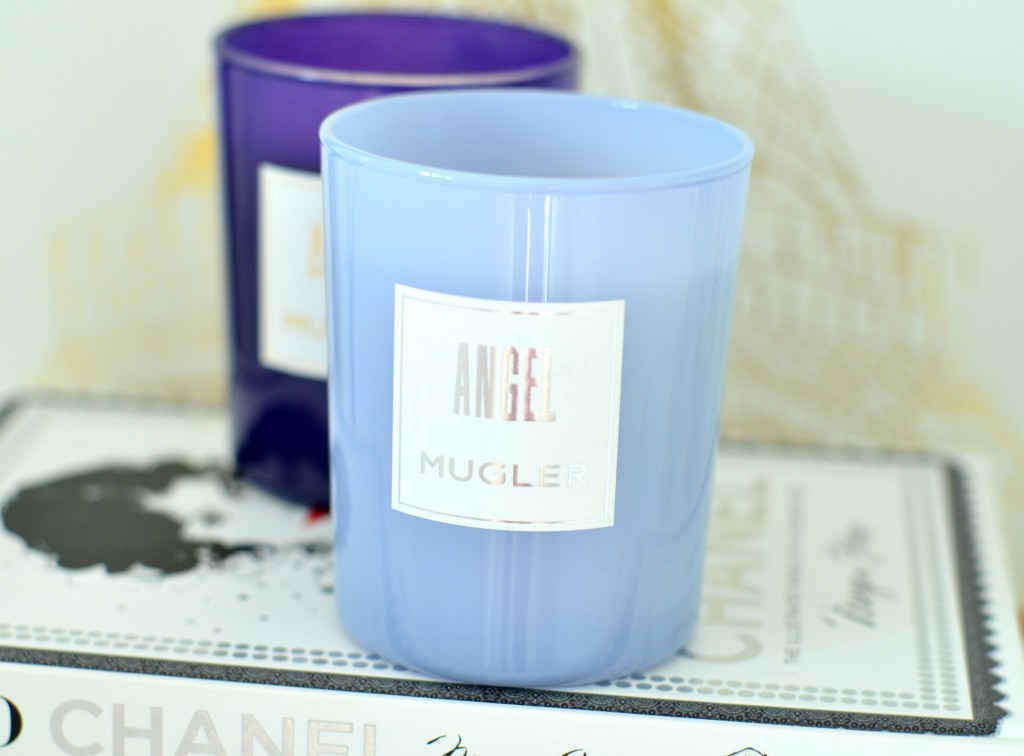 Mugler ALIEN on the other hand is a mysterious scent that features rich and deep sambac jasmine, woven with cashmeran wood. I would suggest saving this for evening, it's quite the relaxing and romantic aroma. Light the candle a few hours before bed and let the scent help you unwind for a busy and stressful day.