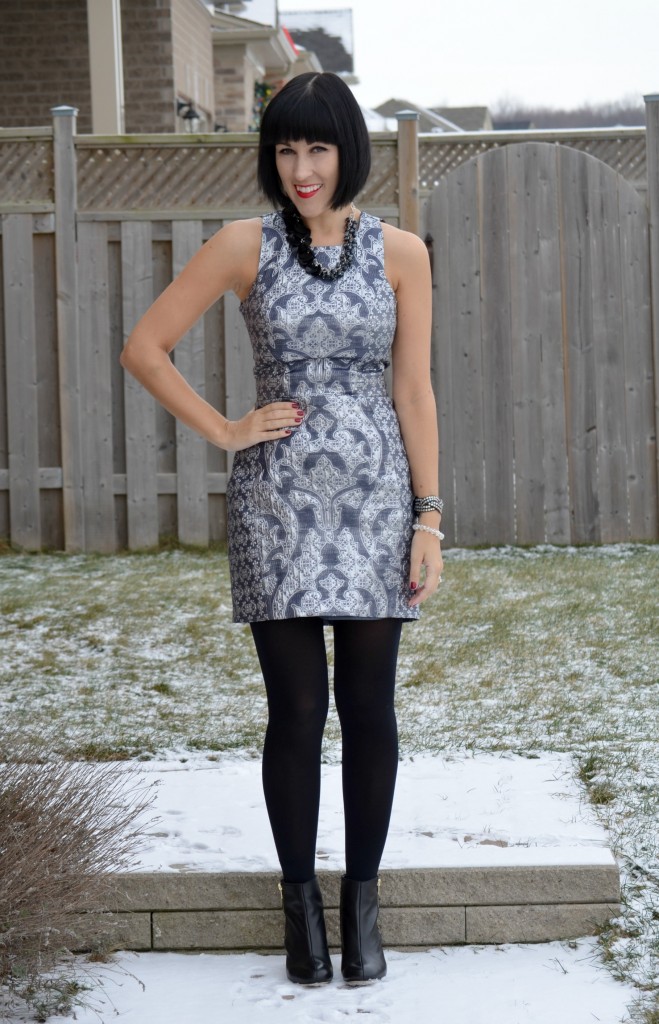 Fun day spent in Toronto, I attended a John Frieda Event to learn all about their new Colour Refreshing Gloss that's going to help prolong the wear time of your colour and then I was off to L'Oreal Paris Extraordinaire Event to learn all about the new and exciting products coming to market in 2014. Since I was attending two pretty fancy events and since it's the holidays I wanted to wear my new Very Valero Necklace, isn't she a beauty?
Very Valero is based behind the idea of living in a busy city, no one ever makes eye contact anymore let alone takes the time to start conversation, but how many times have you stopped someone in the street to comment on their accessories, I know I get stopped all the time. Very Valero is a line of jewellery that brings colour, creativity and style to your outfit, think of yourself as a blank canvas and the accessories you bring to your style adds the extra "je ne sais quoi" to your look; Very Valero is there to add that little extra something to any look.

If you're looking for a little daily inspiration make sure to follow Very Valero on Facebook and Instagram, you won't be disappointed, I promise. I wore this same stunning 'Back to Black' tagua & agate gemstone necklace yesterday (post here) for a more casual look and today a little more dressy, just goes to show, you can wear the same necklace in a ton of different ways.

Dress- H&M- Gift from hubby
Necklace- c/o Very Valero
Bracelet- Gift from girlfriend
Bracelet- Gift from hubby
Booties – The Bay- $75 (on sale from $150) – in stores now