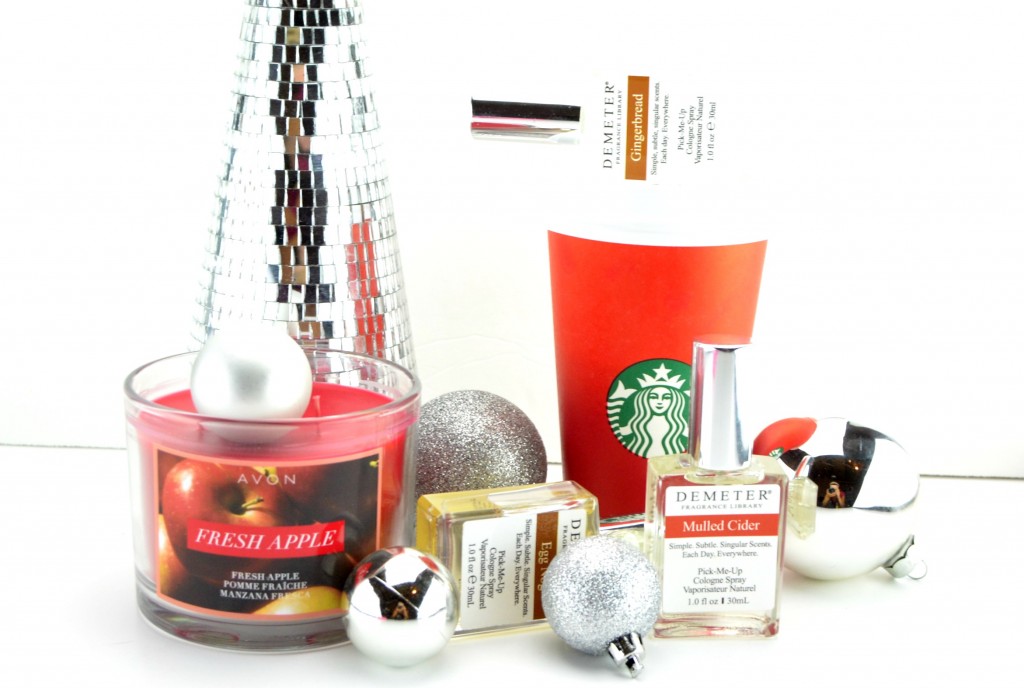 Experience the power of scent memory
I've talked about Demeter Fragrances on the blog before, not only do they smell great, they actually change the way you feel. Every time you smell something you love, you instantly smile. Our strongest emotional response is to our sense of smell, it's powerful, expressive and quite moving. Demeter has created over 300 different fragrances inspired by everyday objects and life experiences to help you tap into these personal and powerful memories.
Demeter wants to help me trigger some personal emotions this season by giving me the opportunity to create my own personal scent library. Since the holidays are just around the corner, I wanted to go back in time, to a moment in my life when I didn't have a care in the world. I headed down scent memory lane to being a kid at Christmas with the warm and sensual scent of Gingerbread, the spicy smell of Mulled Cider and the rich and creamy aroma of Egg Nog. I find these three scents to be quite nostalgic and just scream winter to me. When I wear all three layered together, it instantly has me dreaming of crisp, cool, snowy days inside.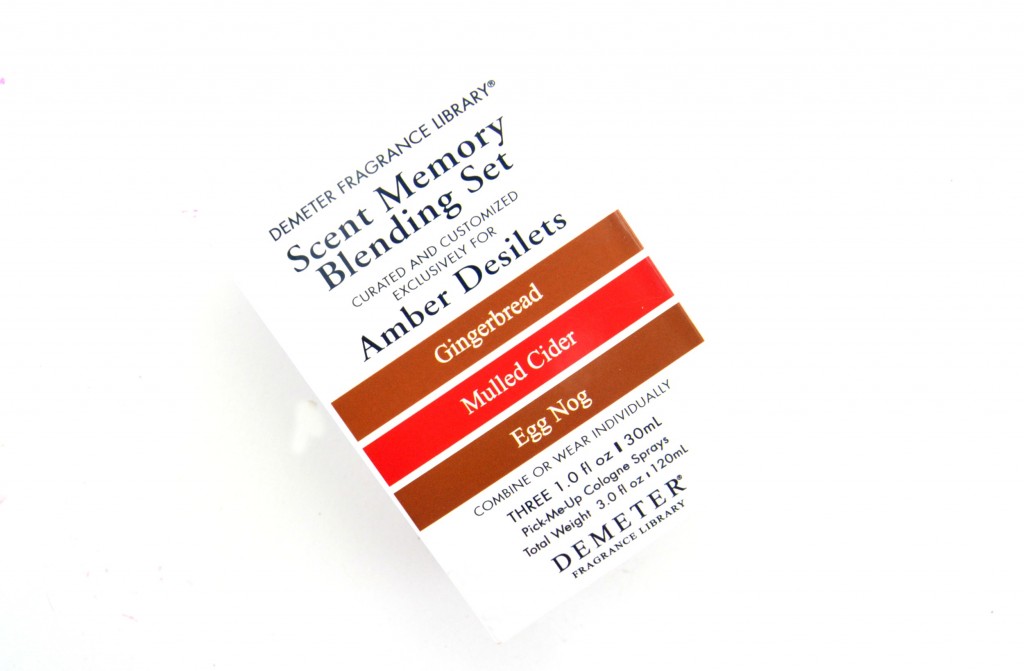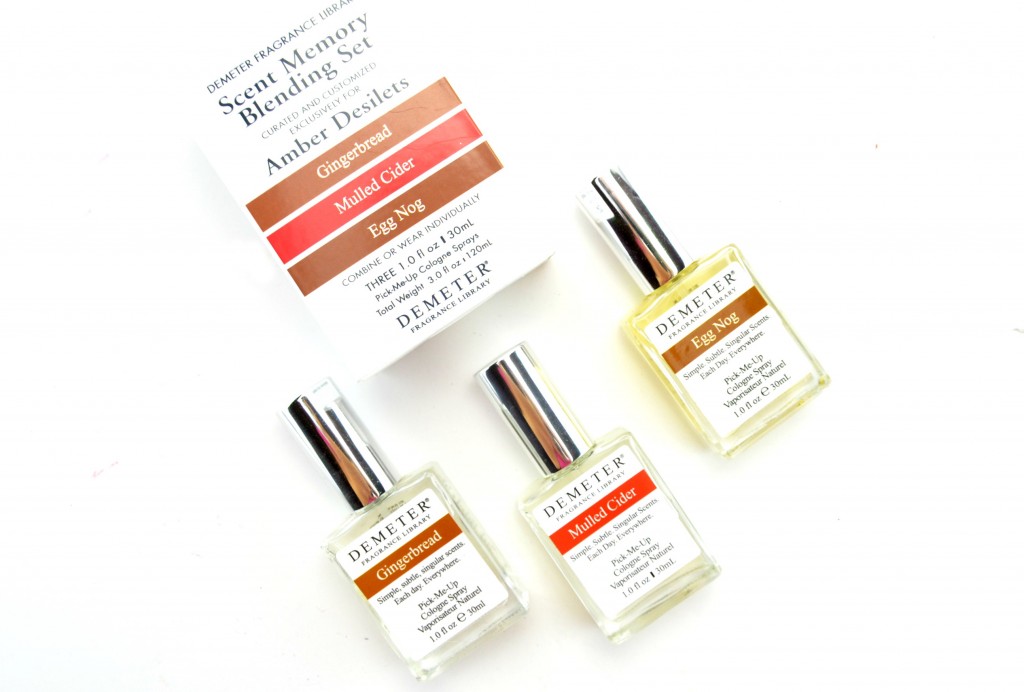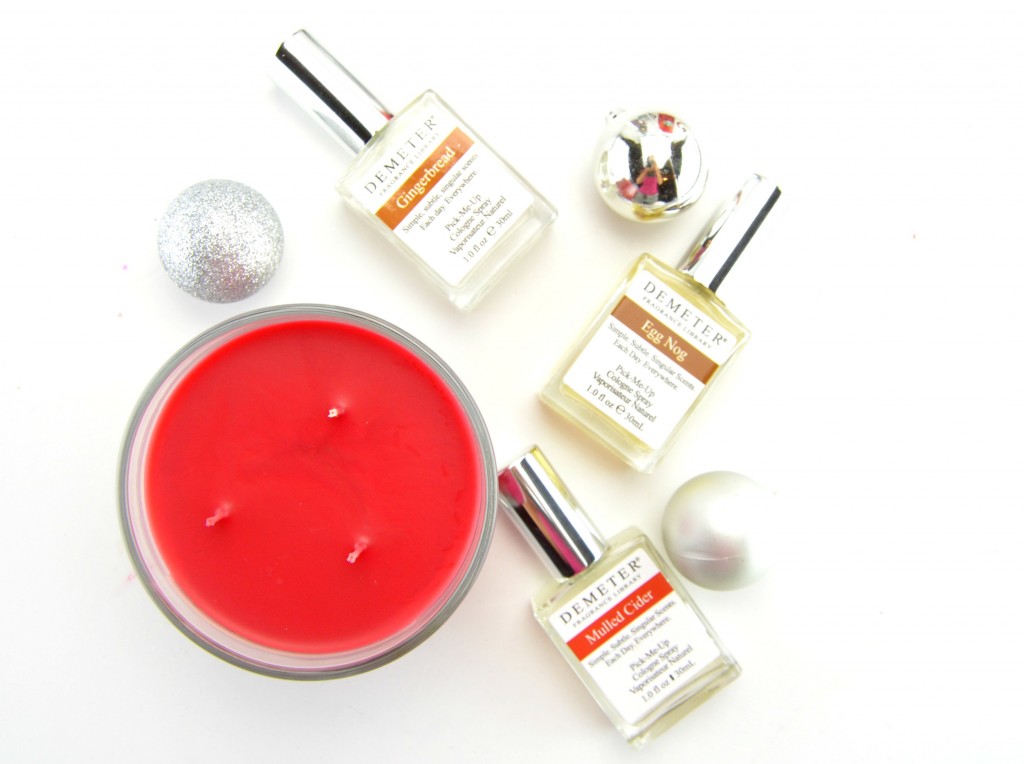 There's nothing like fresh and warm Gingerbread on Christmas morning. It's spicy, yet sweet fragrance instantly makes you feel all warm and cozy. Demeter Gingerbread captures that feeling in a delicious fragrance that's warm and spicy with a hint of vanilla.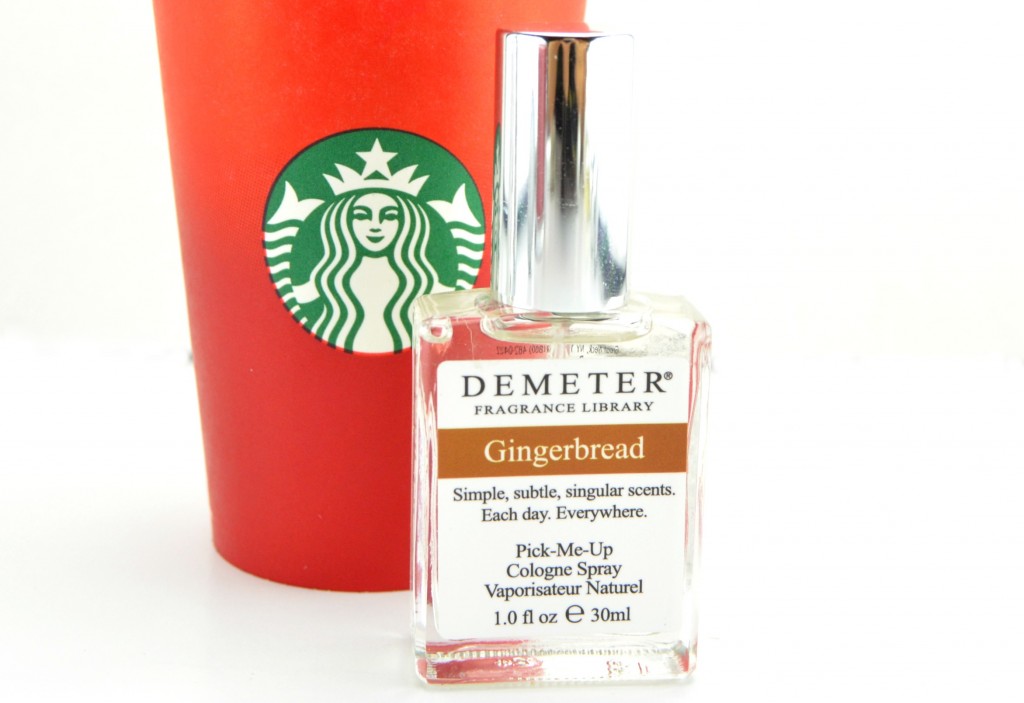 The cinnamony scent of hot mulled cider simmering over a hot stove just screams winter. It's a little tangy and slightly stronger in taste than your typical apple juice, and instantly warms your entire body. Demeter Mulled Cider is the perfect combination of both sweet apples, cinnamon and spices to give it a perfectly warm, spicy and juicy aroma.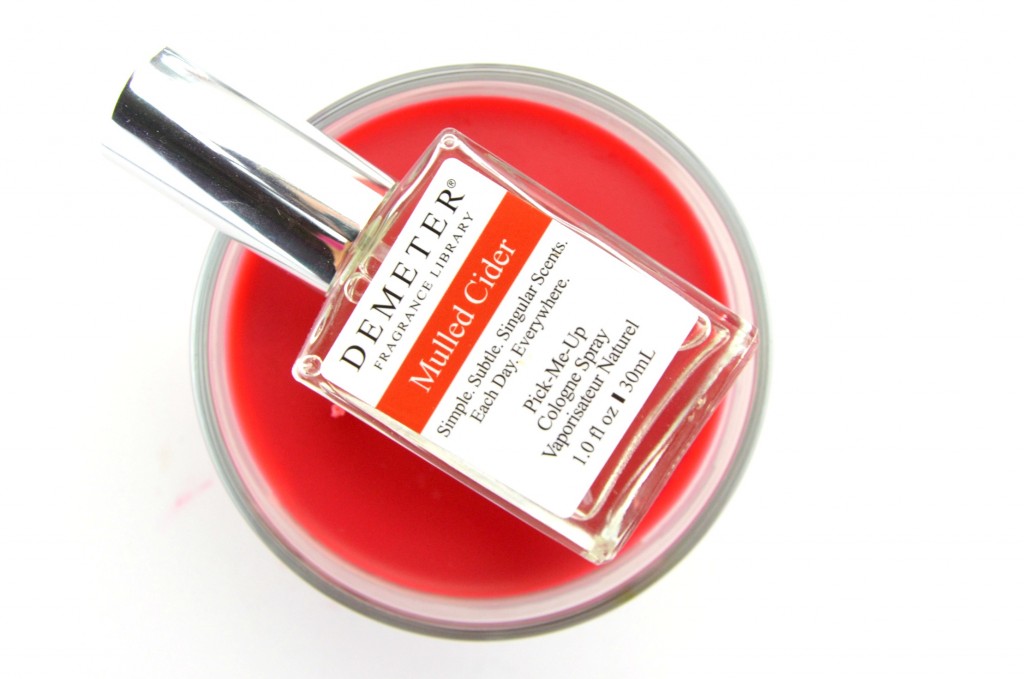 If you look forward to eggnog each holiday and enjoy it as much as I do, you're going to love Demeter Egg Nog. It has a delightful and incredibly creamy scent with just a touch of nutmeg and cinnamon. This scent is a little sweet, incredibly flavorful and perfect for any foodie out there.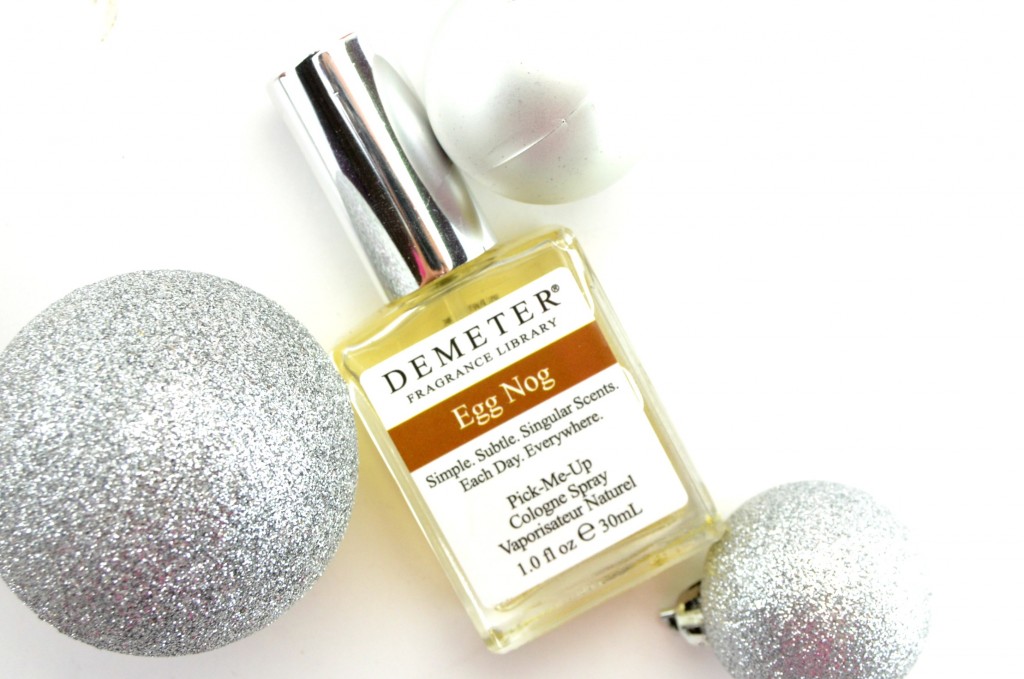 I was also sent Demeter's very own CEO Scent Memories library which includes Rice Paddy, which was inspired by a trip to a Taiwanese factory where he was surrounded by rice paddies, Mountain Air, which helps to capture a trip to Alaska where the air was crisp, clean and cool, and Vanilla Cake Batter, inspired by his early childhood of licking the spoon and bowl after his grandma was finished baking. Rice Paddy does a wonderful job at reflecting the calm nature of the paddy itself, Mountain Air leaves you dreaming about crystal clear waters of Alaska and Vanilla Cake Batter is slightly sweet and sugary, while being rich and creamy with a hint of vanilla.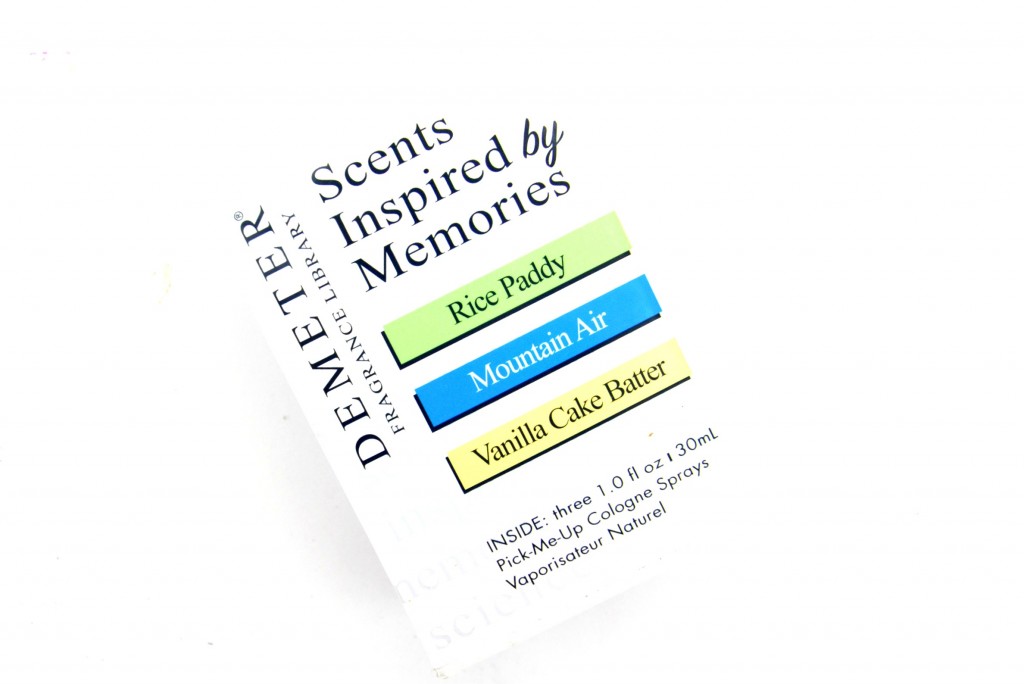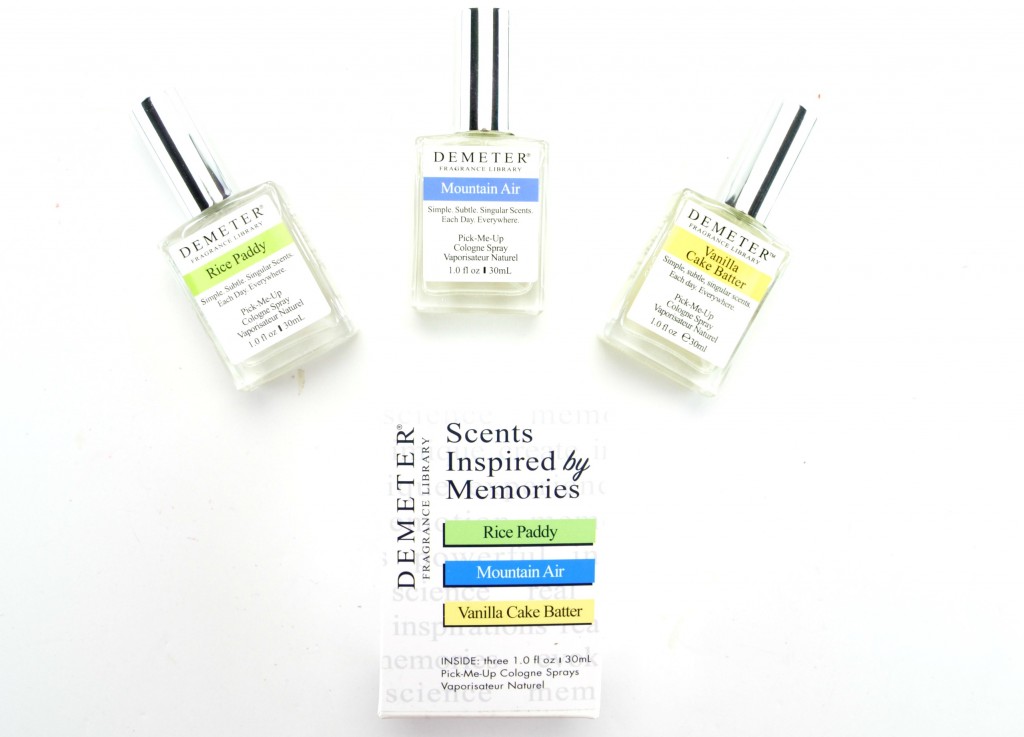 A large selection of Demeter Cologne Sprays can be found at your local Loblaws and retail for $15 each.