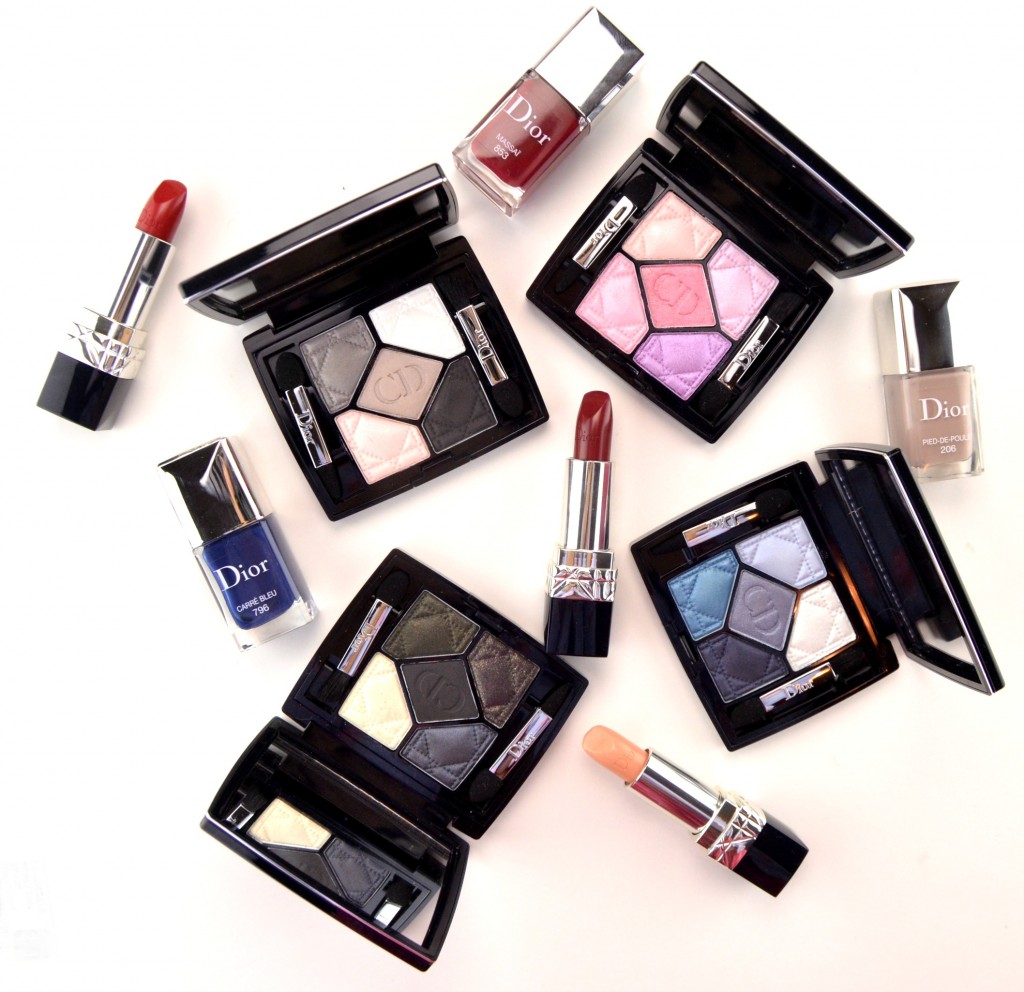 5 Favourite Colours
Dior is focusing on 5 favourite colours this season in shades of red, grey, pink, black and blue. These 5 playful combinations of Dior 5 Couleurs palettes are teamed up with a co-ordinating lipstick and nail polish to create 5 totally unique, trendy, fashion forward and chic looks. It's a beauty wardrobe for every day, every occasion and for every woman.
Dior 5 Couleurs is based around the centre shade and essentially sets the tone for the look. You can easily achieve multiple looks depending on what trio is used. To create a natural, every day, daytime look use the centre shade, combined with the two lighter upper shades. For a more sophisticated, daring, seductive, nighttime look use the centre shade, combined with the two bottom deeper shades. Of course each shade is creamy, smooth and velvety soft, which we've come to love from Dior. It applies beautifully to the lid, is extremely buildable for a richer, stronger colour payoff and is highly pigmented with true opaque colour in a few easy swipes. It lasts throughout the day, when used with a primer without fading or creasing. Each palette has the perfect combination of satin, matte and shimmery finishes, with little to no fall out, to create endless possibilities. It retails for $61 each.
Alongside Dior 5 Couleurs palette is a complimentary Dior Rouge Dior Lipstick that features a luxe formula that will help smooth fine lines and plump lips. Its creamy and smooth texture keeps lips moisturized and hydrated throughout the day and wears for a solid 6 hours without smudging or fading. It's pigmented, opaque and flattering on every skin tone. Only a few swipes across the lips is needed for true colour payoff that's sure to make a statement. It retails for $36 each.
Dior Vernis are some of the best polishes you'll ever use. It has the best formula that applies effortlessly, thanks to its wide, rounded brush that makes for easy application in one stroke. It delivers a high shine, streak free finish in as little as 1 coat. It's highly pigmented, with true opaque colour as seen in the bottle and dries within minutes. It features a longwearing formula that lasts for a solid 5 days without chipping or fading. It retails for $26 each.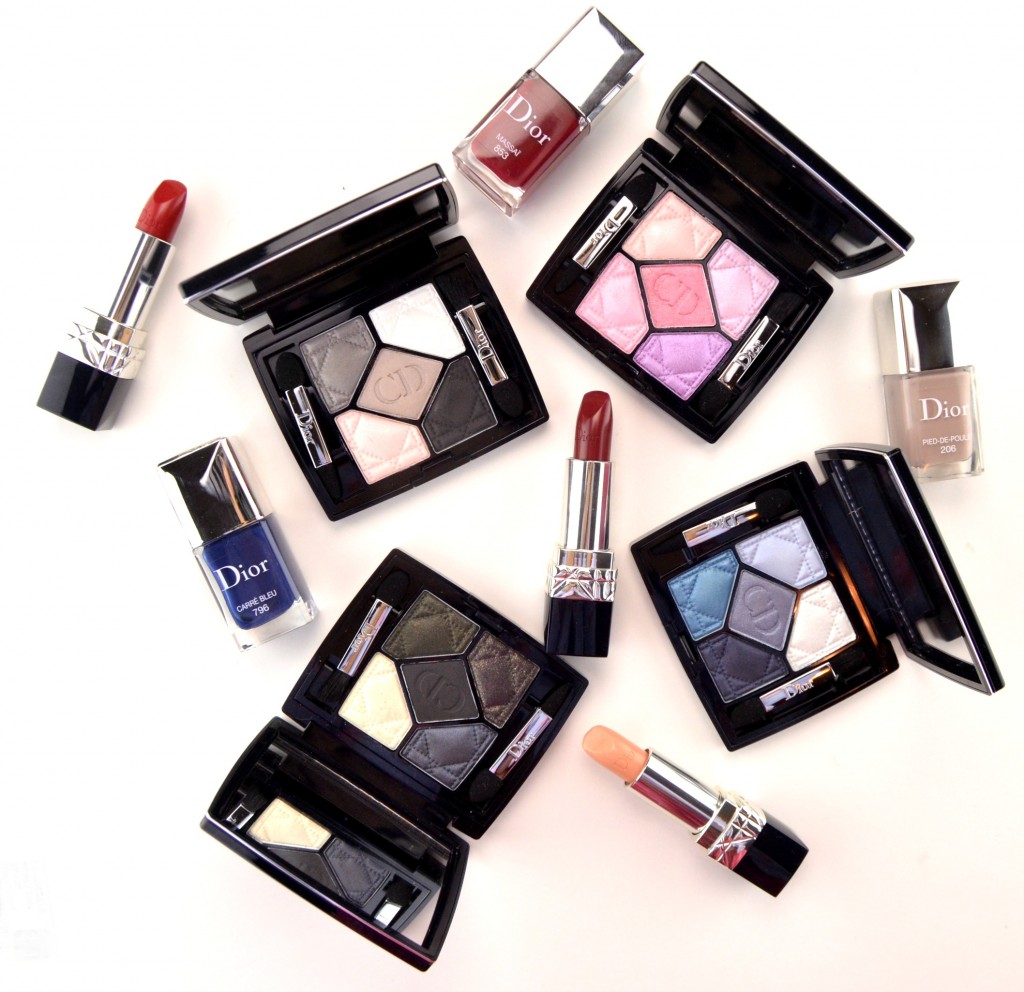 Trafalgar Red "Tantalizing red reveals its raw energy on eyelids, alone or with a hint of sparkling gold, sophisticated chocolate brown, platinum or pale pink. This is a sensual and liberated 'Trafalgar' for the eyes. Lips and nails follow suit in 'Massai' red for radical elegance."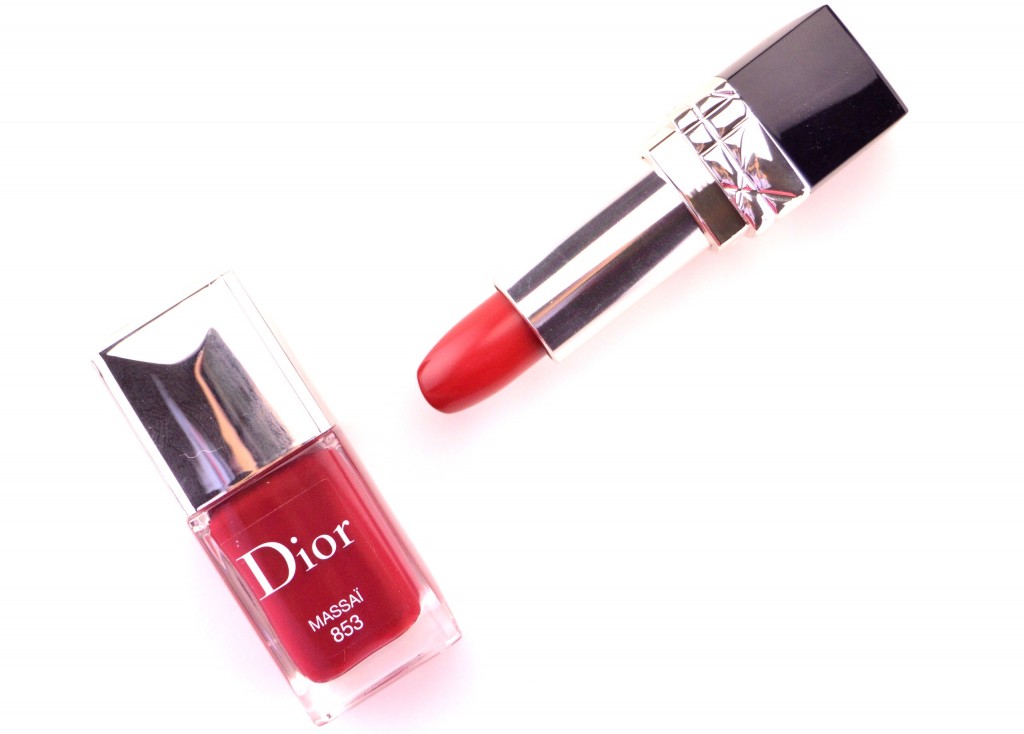 Sadly to say I don't have the Dior 5 Couleurs 876 Trafalgar Palette to show you, as there was a mix up in delivery, but it's made up of sparkling gold, sophisticated chocolate brown, platinum and pale pink and an elegant red.
Dior Rouge Dior Lipstick in 869 Rouge Massai is an opaque, bold and bright red with a high gloss finish. This statement red looks equally paired on its own as does it with a neutral or smoky eye this season.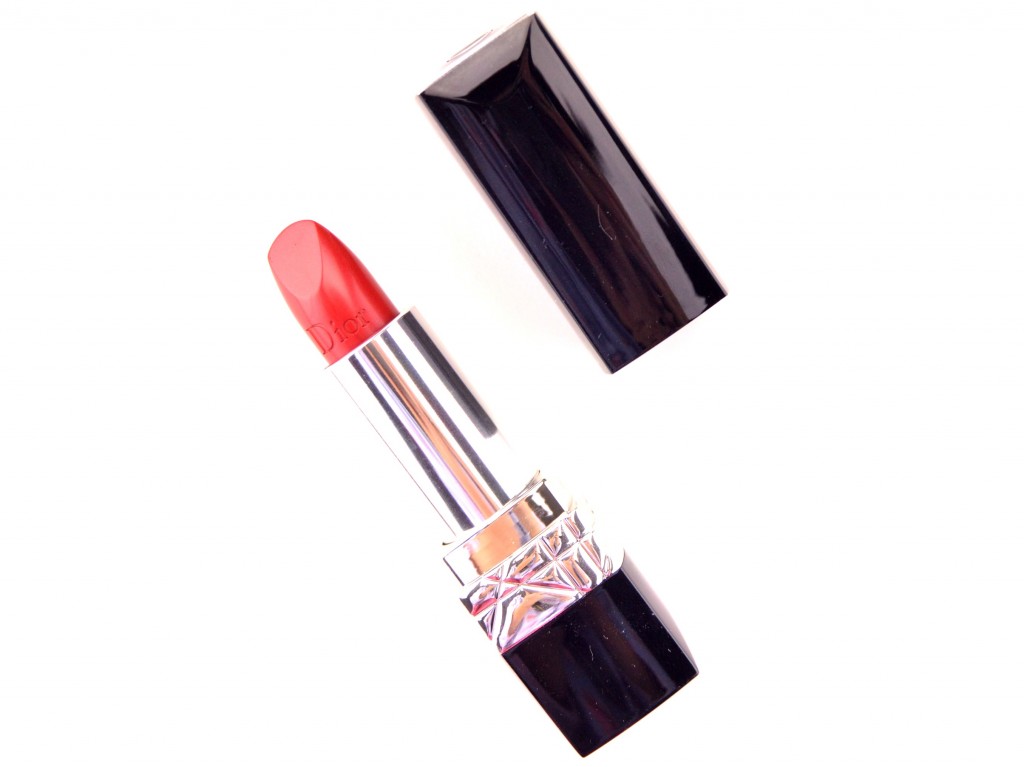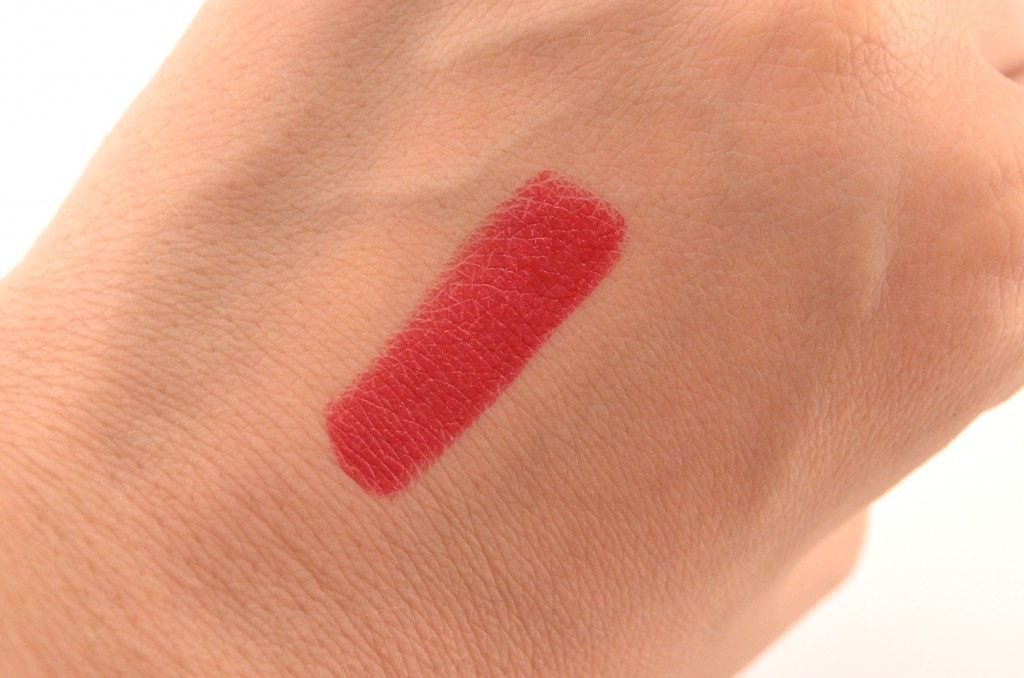 Dior Vernis in 853 Massai is the perfect red to match the lipstick. It's a deep, creamy, cool red that is absolutely amazing. I can totally see myself using this entire bottle this season.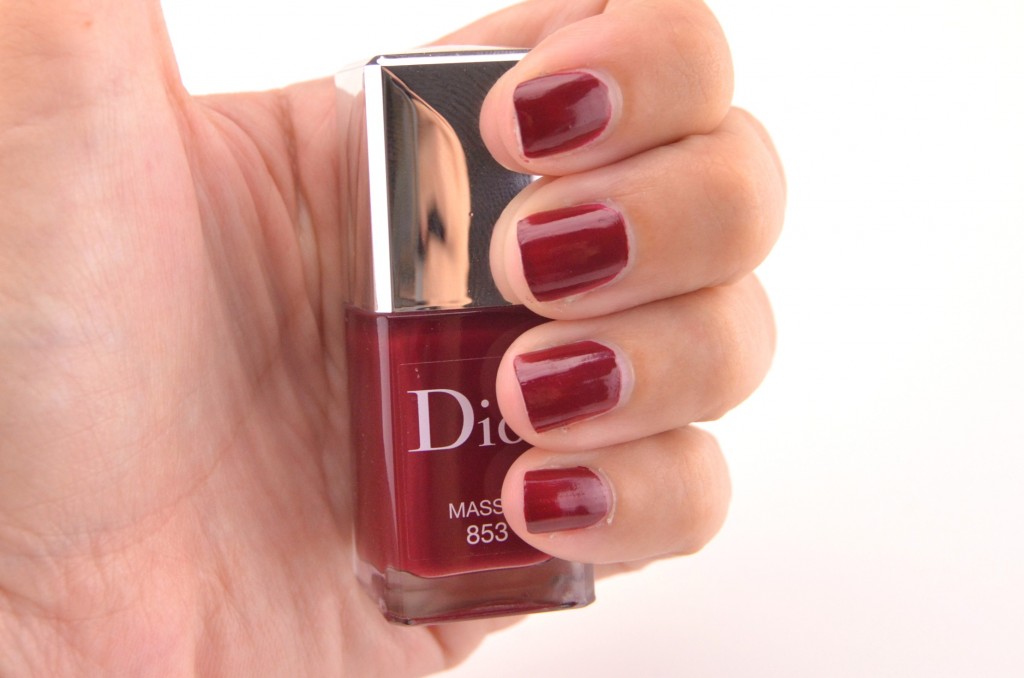 Bar Grey "An adventurous grey at last. This season, Dior has created a new, terribly desirable grey that is both elegant and casual making modern girls beautiful. Blend black and white, add a dose of asphalt and highlight with pearly pink. Alternate between matte, pearly and iridescent finishes. Indulge in texture, without worrying about lacking good taste. A hint of icy pink on your lips is heightened by deepest black on your nails"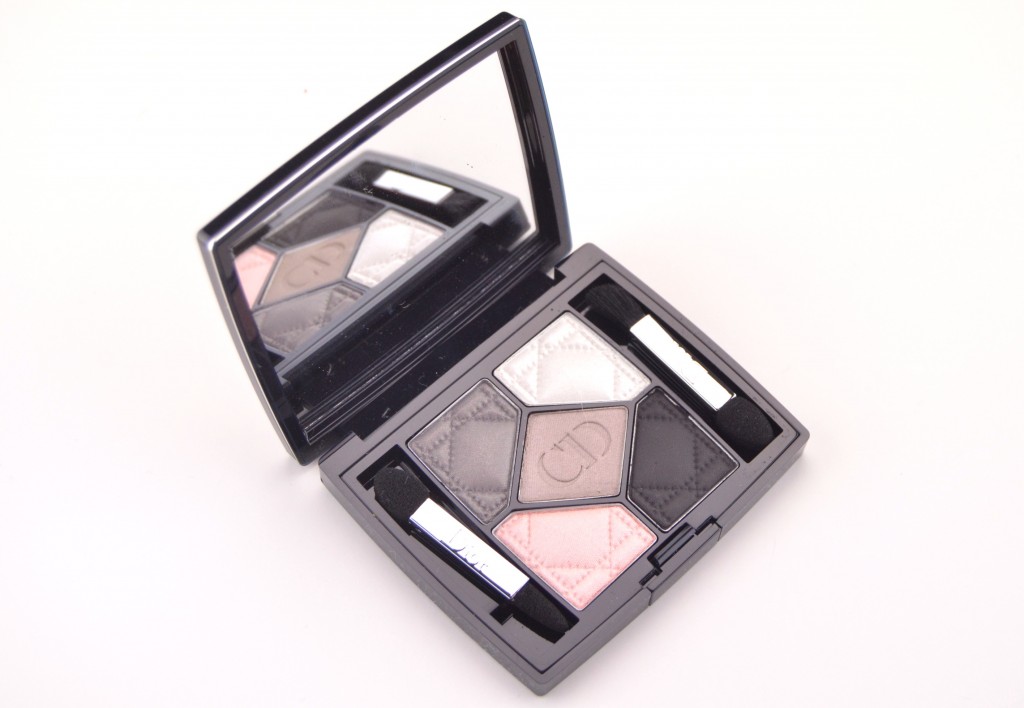 Dior 5 Couleurs in 056 Bar is a very neutral palette that combines grey, black and taupe along with 2 highlighting shades of iridescent pearl and pale pink to help create a subtle daytime look that can easily take you into a smoky and dramatic nighttime look by using a few of the darker shades. The first shade is a deep smoky grey with a slight iridescent shimmer, second shade is shimmering white, middle shade is a satin taupe grey with a slight sheen, forth is a light, shimmery pink followed by a deep smoky, intense matte black.
Again sorry to say I'm missing the Dior Rouge Dior Lipstick in 317 Bar, which is a perfect pale basic nude with a slight shimmery silver sheen and the match Dior Vernis in 906 Bar, which is a sophisticated black cream to show you.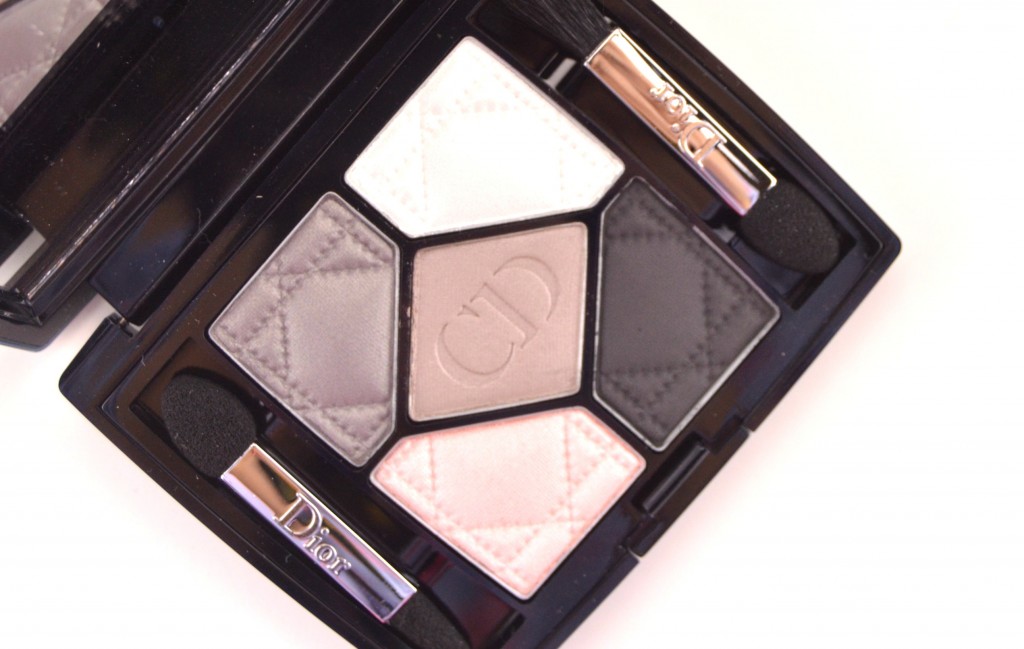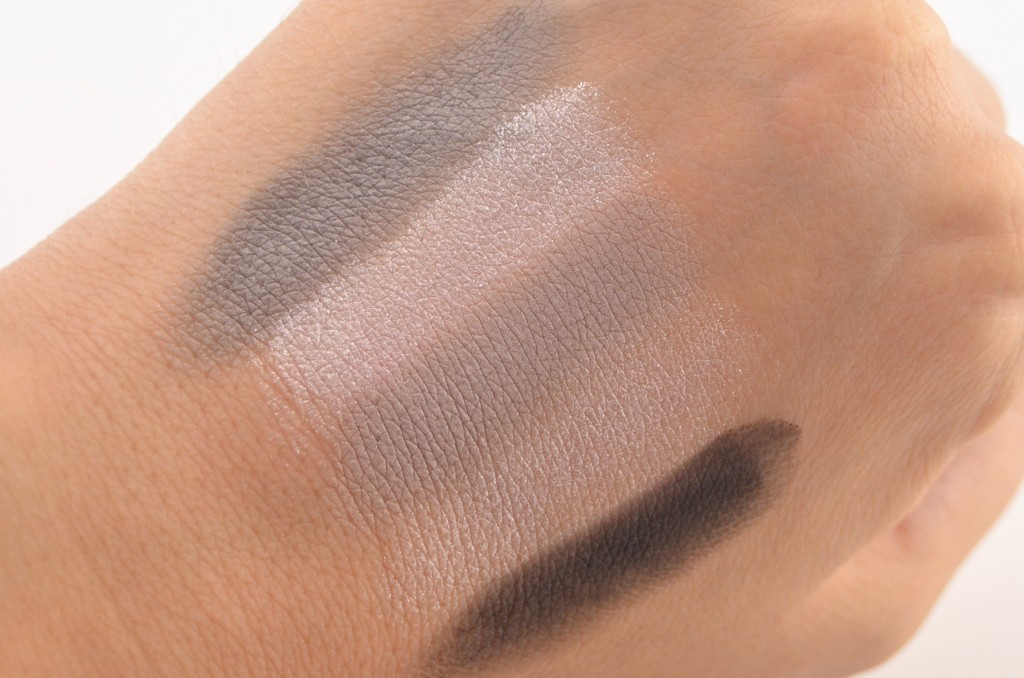 Tutu Pink "Dior has created an autumnal pink. A touch of 'tutu' pink on the lips. The same on your nails. A smoky eye in pale, pearly, grey drawn on with a brush. An evanescent halo of colour applied with the fingertips, or a futuristic line drawn on with a brush. Or, as a dramatic colour block-pink has never been so bold."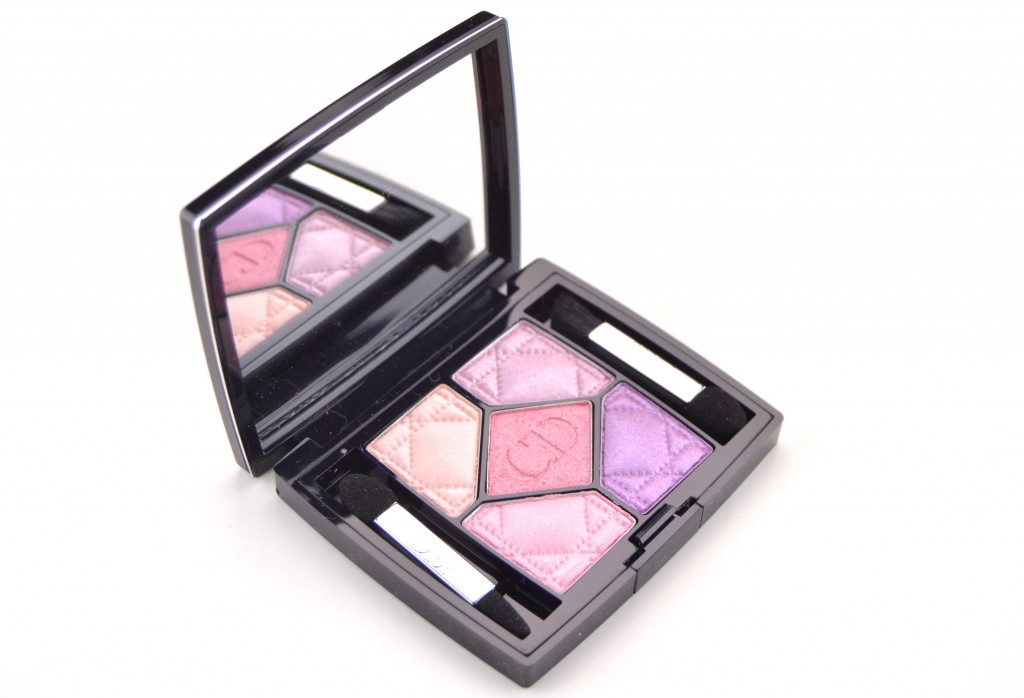 Dior 5 Couleurs in 846 Tutu is a very soft, very feminine palette that combines peach, lilac, rosy pink, purple and lavender to create a very romantic, very ladylike look. The first shade is a pale, peachy pink with a slight sheen, second shade is a cross between a shimmery grey pink and lilac, middle shade is a deep, rich rosy pink with hints of gold glitter, forth shade is a pale, baby pink with an iridescent sheen followed by a shimmery lavender also with an iridescent sheen
I wish I had the Dior Rouge Dior Lipstick in 354 Rose Tutu and Dior Vernis in 254 Rose Tutu to show you, as both are a stunning shade of coral pink that would look beautiful right now with any summer look, but is easily transitioned into Fall when paired with a smoky eye.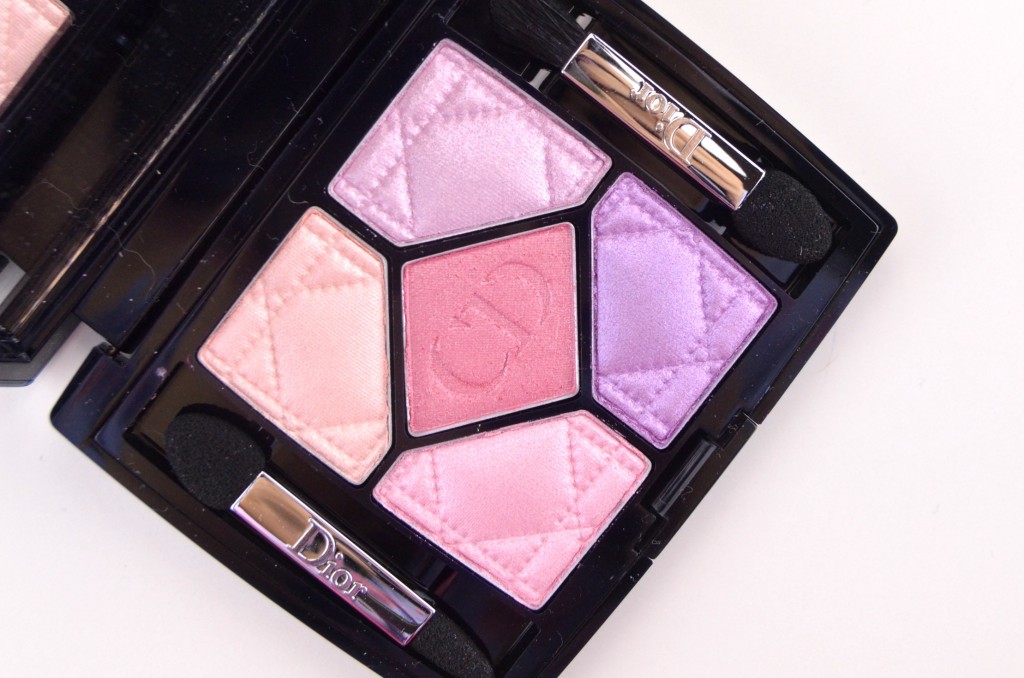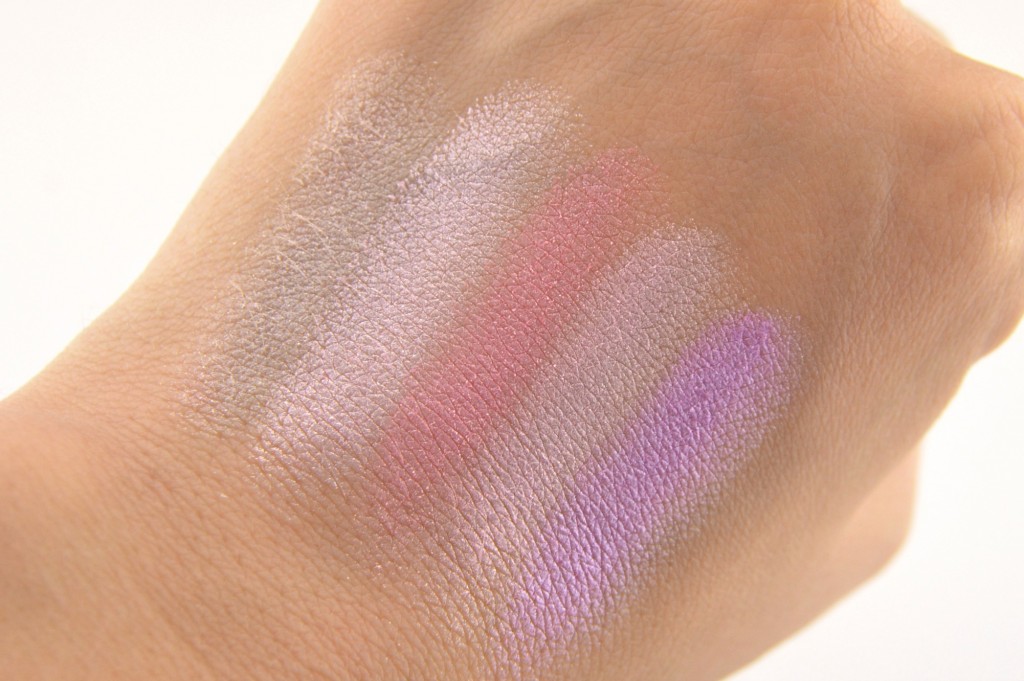 Pied-de-Poule Black "It is chic, modern and powerful. It is the favourite (non) colour of artists and photographers…At the heart of the 5 Couleurs palette in 'Pied-de-Poule', a fundamental chromatic framework is drawn in black. In turn, matte, velvet, iridescent, metallic, with facets of red, blue and green – or, quite simply charcoal. Dior has established a multitude of blacks, and is printing the codes of powder dressing for 2014, on the skin. A smoky eye, a wine-coloured lip and a grey-beige manicure mean up-front glamour."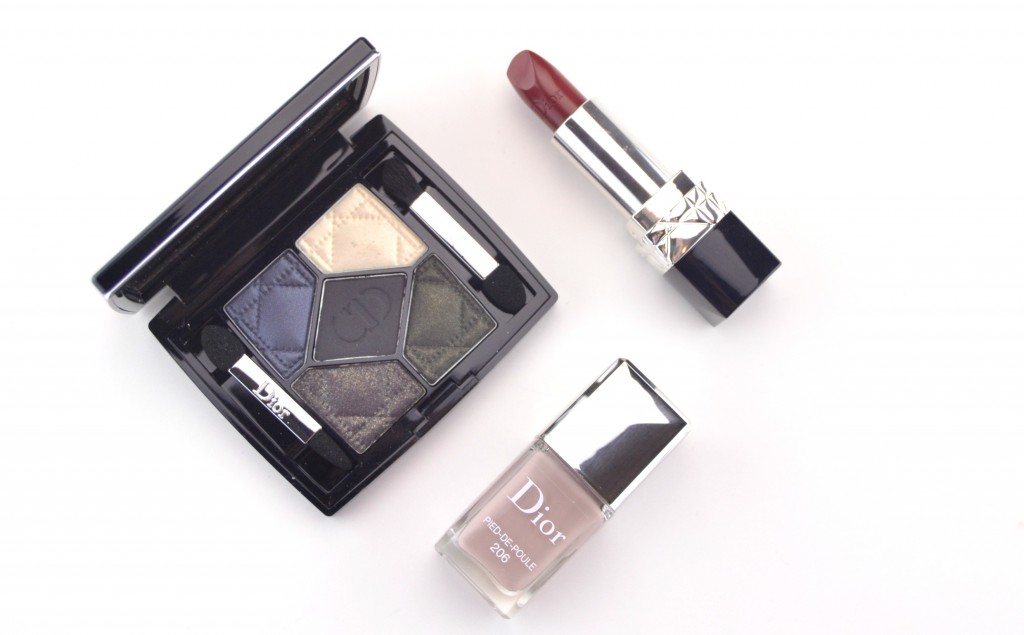 Dior 5 Couleurs in 096 Pied-de-Poule is the perfect palette for girls' night out or a sexy date night with its rich and creamy shades of midnight navy, charcoal, forest green and black. The first shade is deep midnight blue with a satin finish and a iridescence shimmer, second shade is frosted ivory with gold shimmer, middle shade is the perfect matte black, forth shade is also a matte black with iridescent shimmer and micro green and gold glitter followed by a deep forest green with gold shimmer.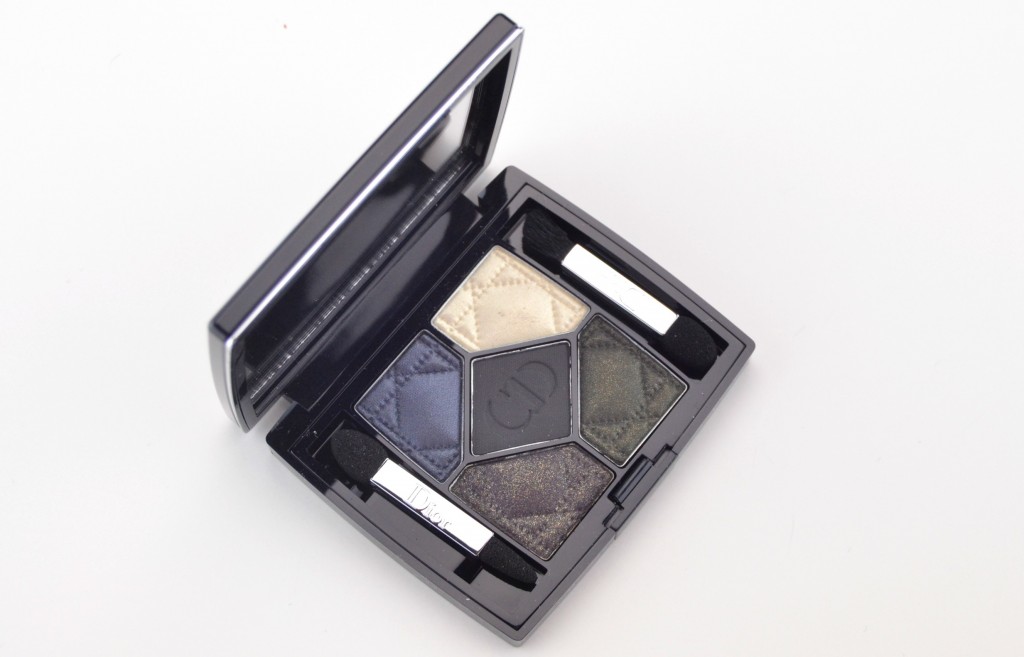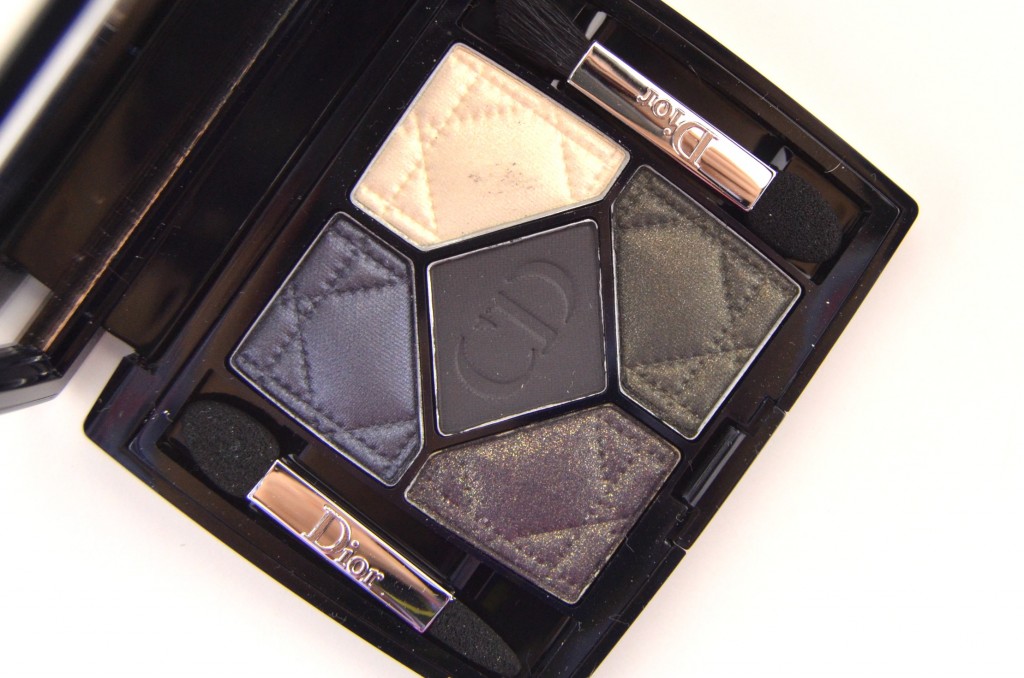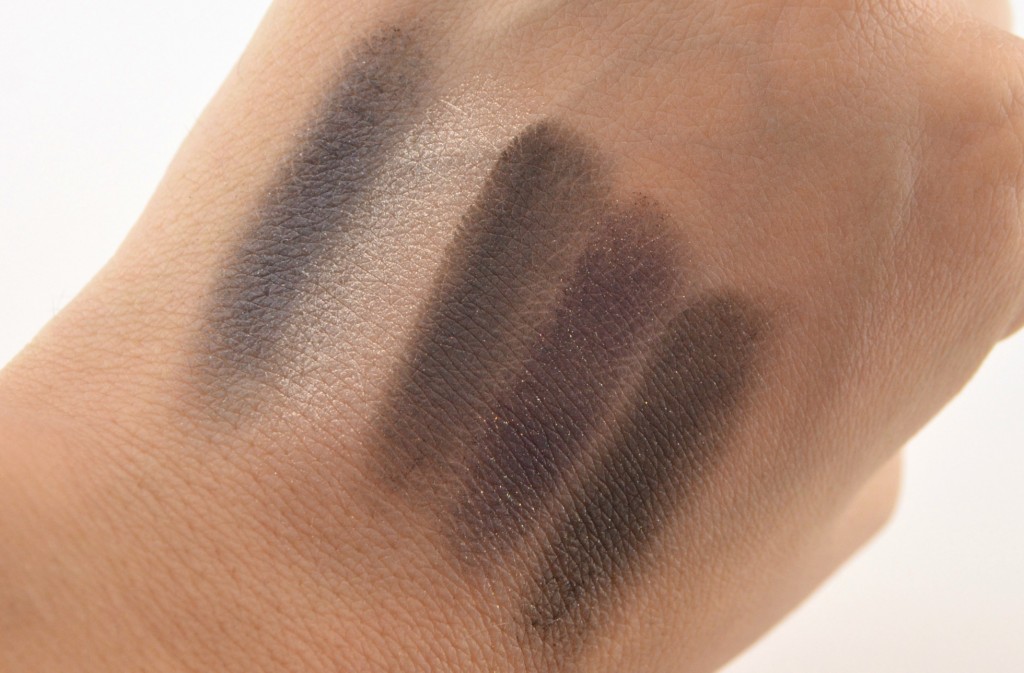 Dior Rouge Dior Lipstick in 977 Pied-de-Poule is an unusual pairing with this palette, but I love it. It's a deep and creamy, vampy burgundy red that I see being the "it" shade for Fall.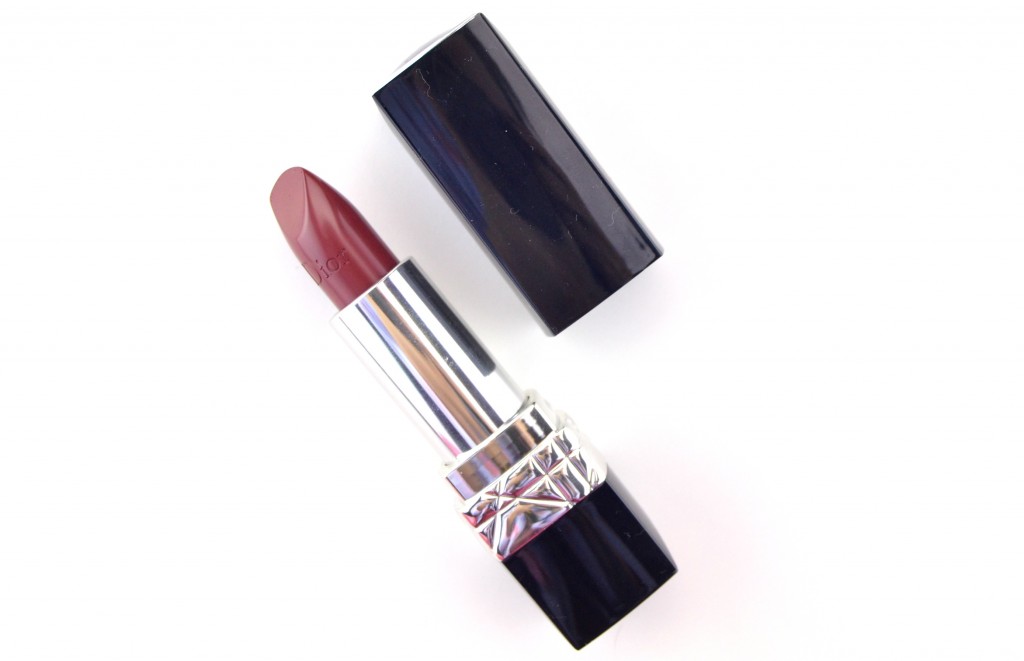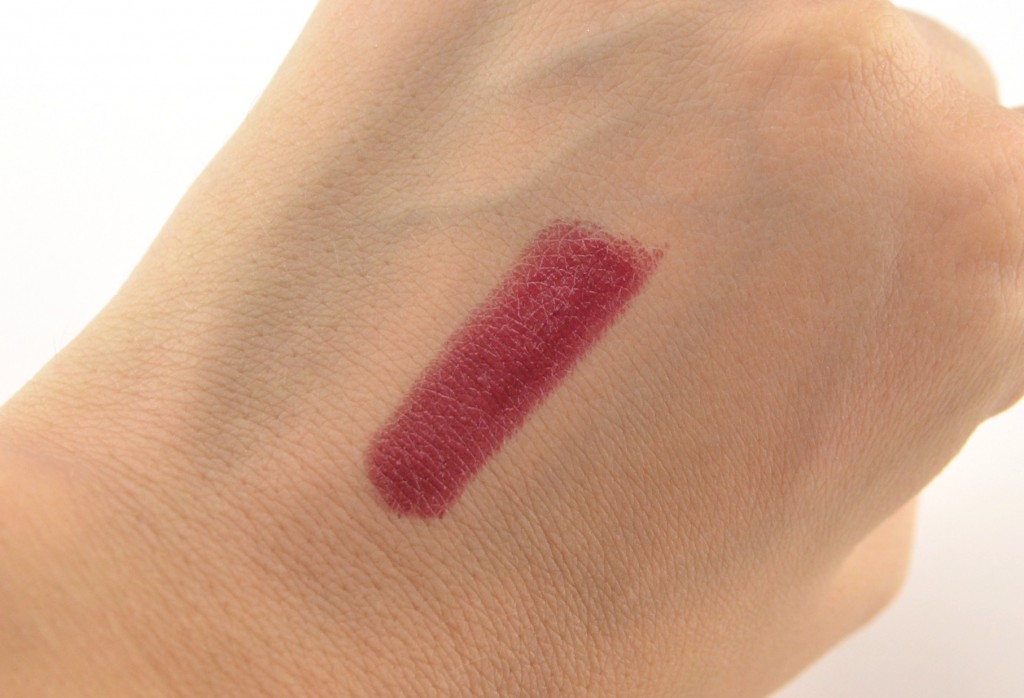 Dior Vernis in 206 Pied-de-Poule is a creamy, neutral grey that's perfect for everyday use.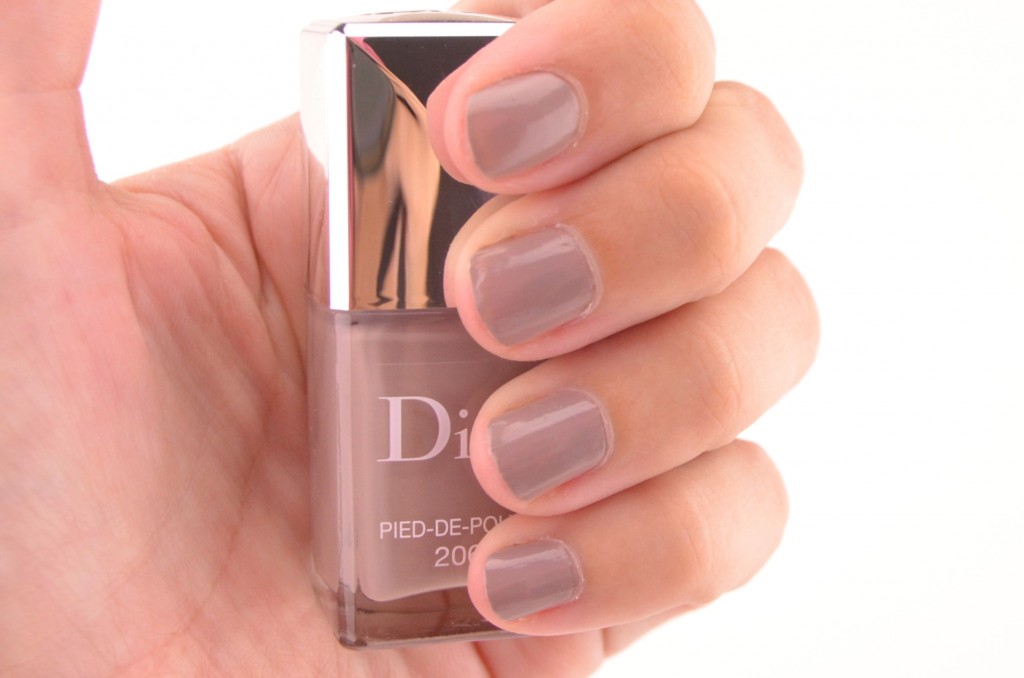 Carré Bleu "Takes inspiration straight from Raf Simon's catwalk. A cloud of pastel blue. A line of turquoise. A block of mother-of-pearl and a glint of steel. A deep, midnight blue. The 5 Couleurs palette in "Carré Bleu" defines the quintessentially Dior allure. Both sophisticated and casual, it styles the eye in the colours from the latest shows."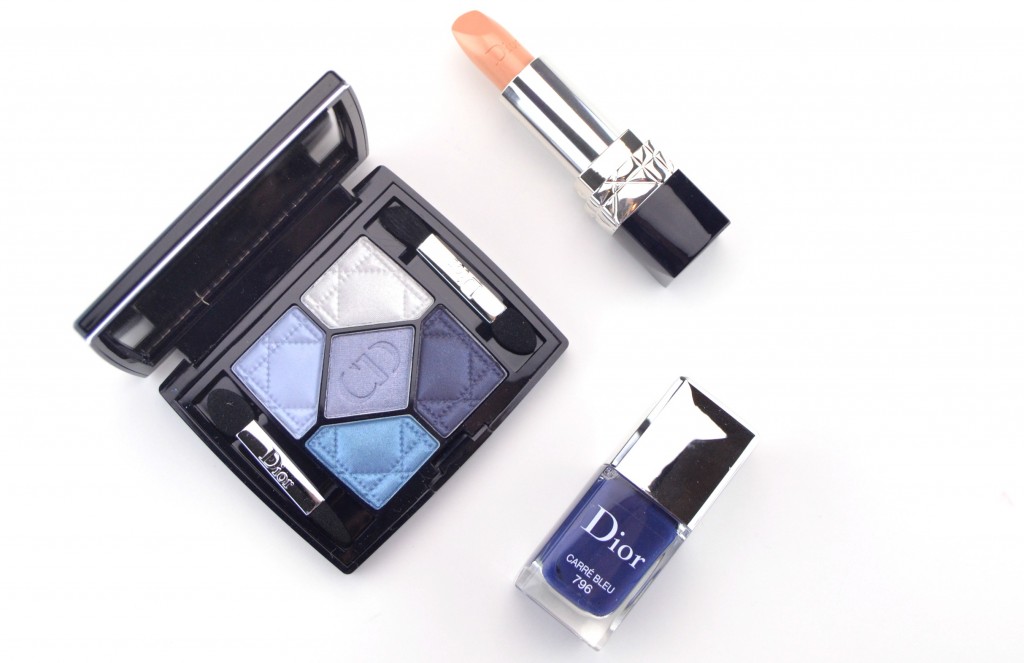 Dior 5 Couleurs in 276 Carré Bleu is a fun and playful palette and perfect for those that like to experiment with a little colour. It features frosted white, pastel blues, smoky and metallic greys and blues, along with a bright turquoise. Frist shade is a light pastel, matte baby blue, second shade is a frosted mother of pearl white, middle shade is a metallic midnight grey blue with silver shimmer, forth shade is turquoise blue with a statin to matte finish followed by a deep, matte navy blue.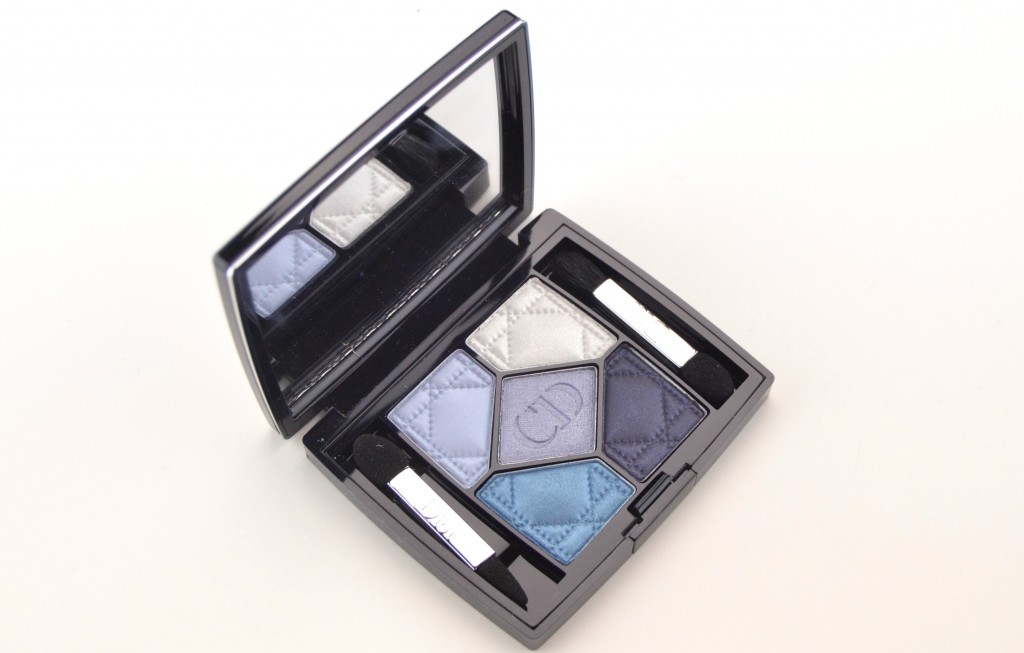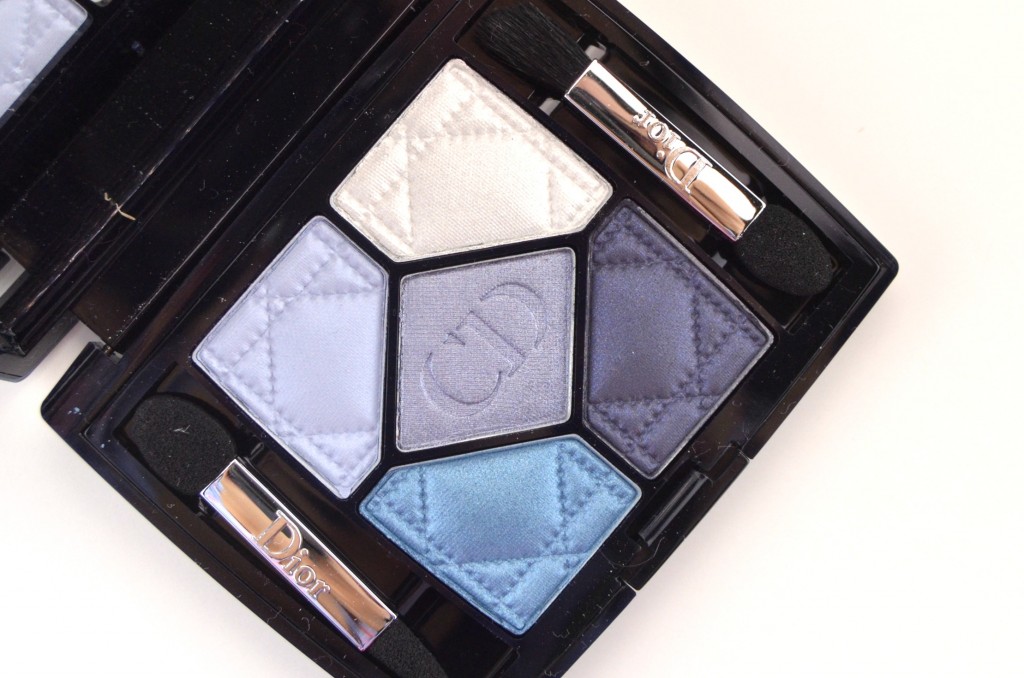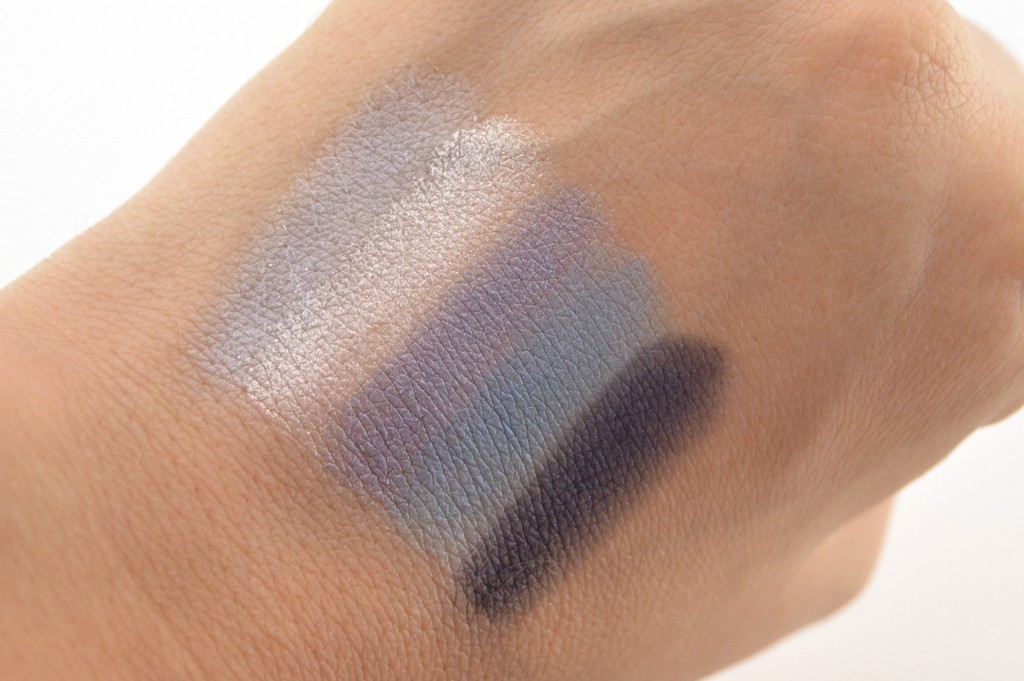 Dior Rouge Dior Lipstick in 135 Carré d'Or is a pale, soft nude with almost a golden beige tint to it. Perfect for achieving a "your lips, but better" look.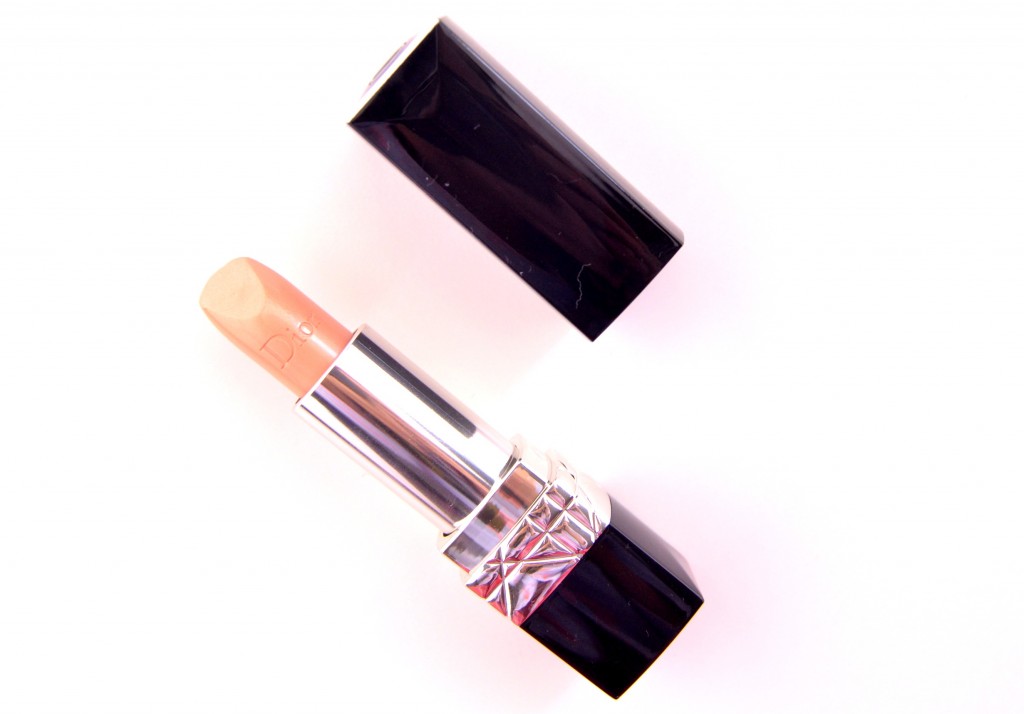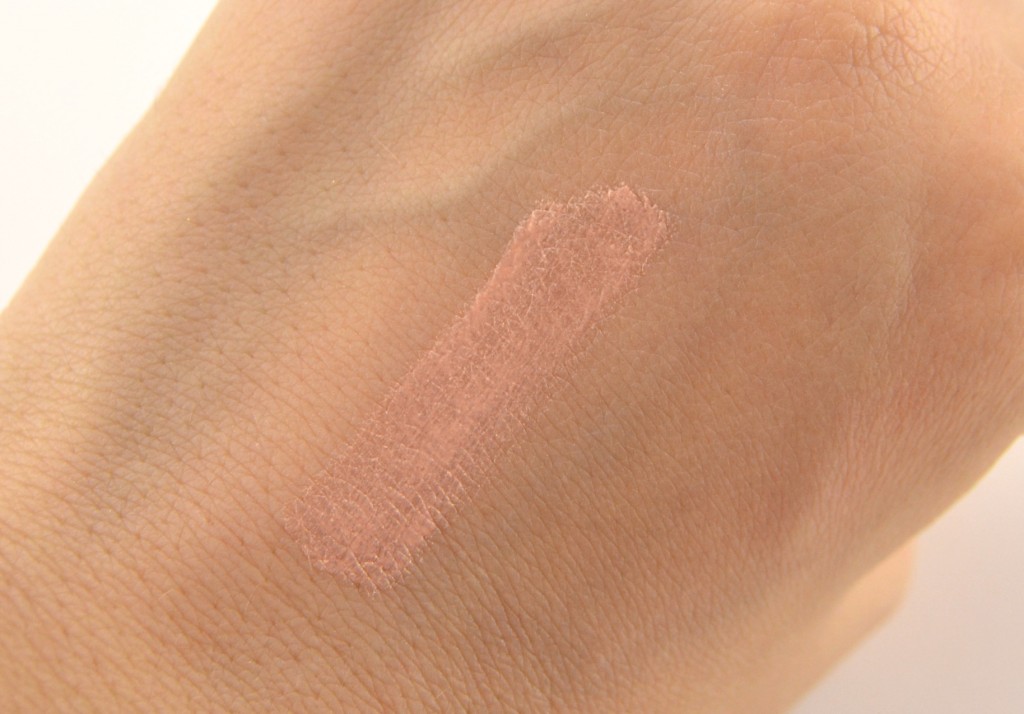 Dior Vernis in 796 276 Carré Bleu is a deep, creamy, navy blue with a high gloss finish.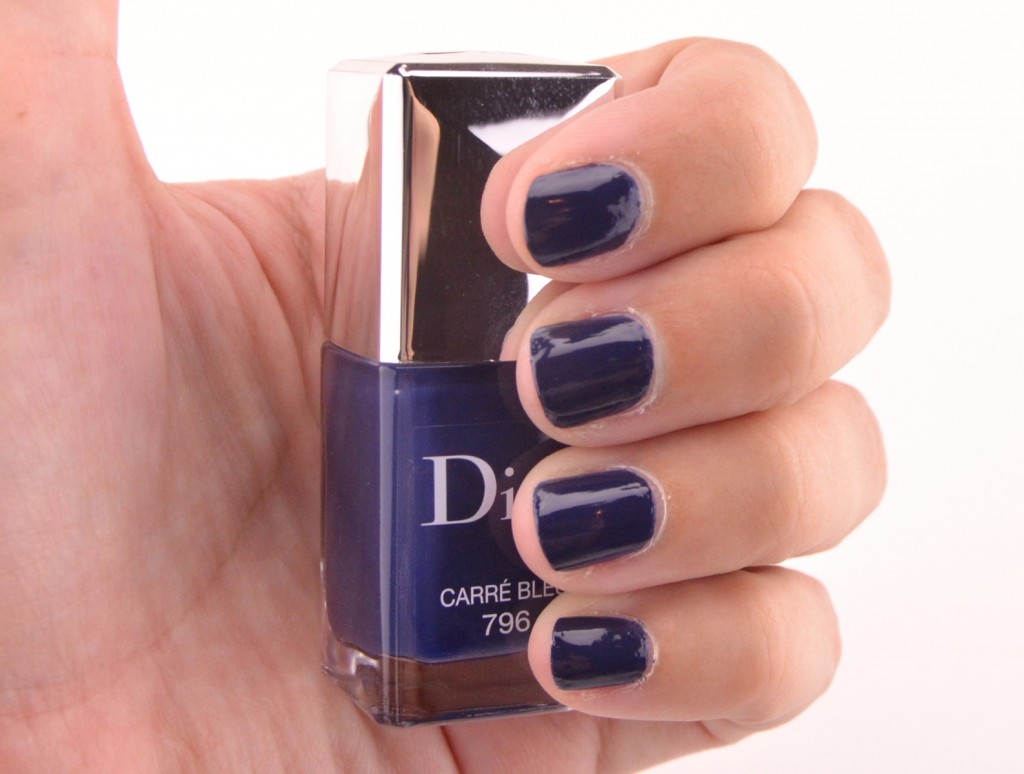 Dior Fall 2014 5 Couleurs Collection is available now at your local Dior counters and Sephora stores.