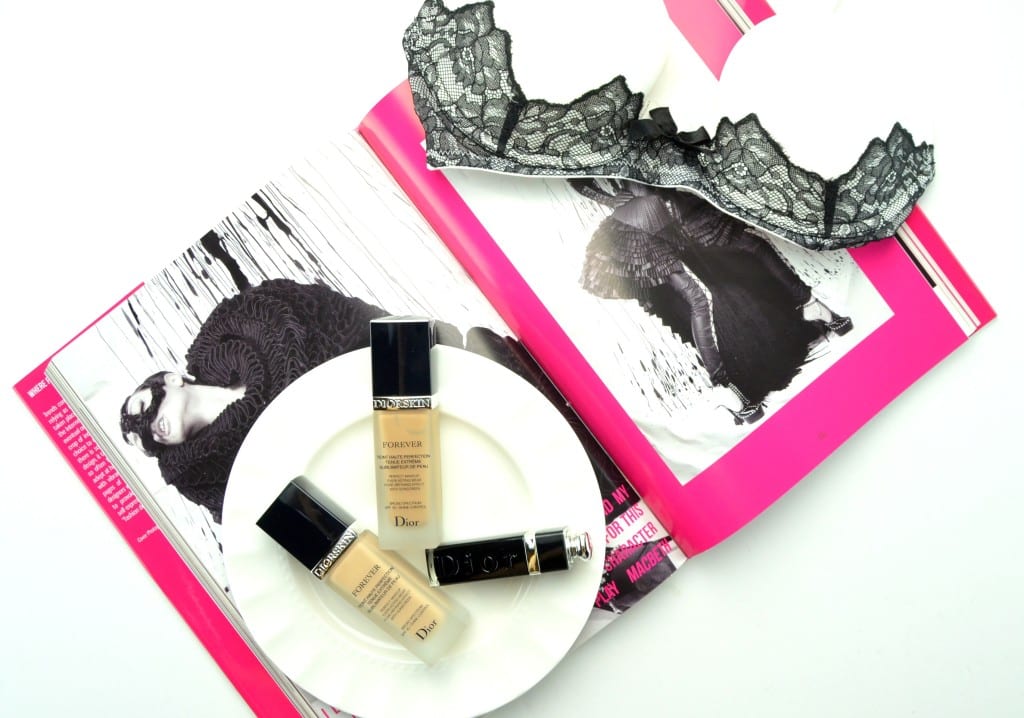 Dior is kicking off the New Year with a reformulated version of their iconic Diorskin Forever Foundation. It features a unique Activ-Mat™ complex that instantly helps control shine and provides a perfectly matte complexion that looks as beautiful in the evening as it did in the morning. It also features a combination of two Wear-Lock™ polymers that help the foundation adhere to the skin for a second skin-like finish. The acrylic and hydro-formulated polymers help set the texture and pigments in place with a flexible formula that ensures it doesn't pull or tug on the skin. Its poreless effect technology helps refine pores for a more beautiful, even and smooth flawless finish. The large shade selection allows you to find the perfect shade to help mimic your natural skin tone. It also helps to highlight, correct and achieve an enhanced complexion, while looking utterly natural.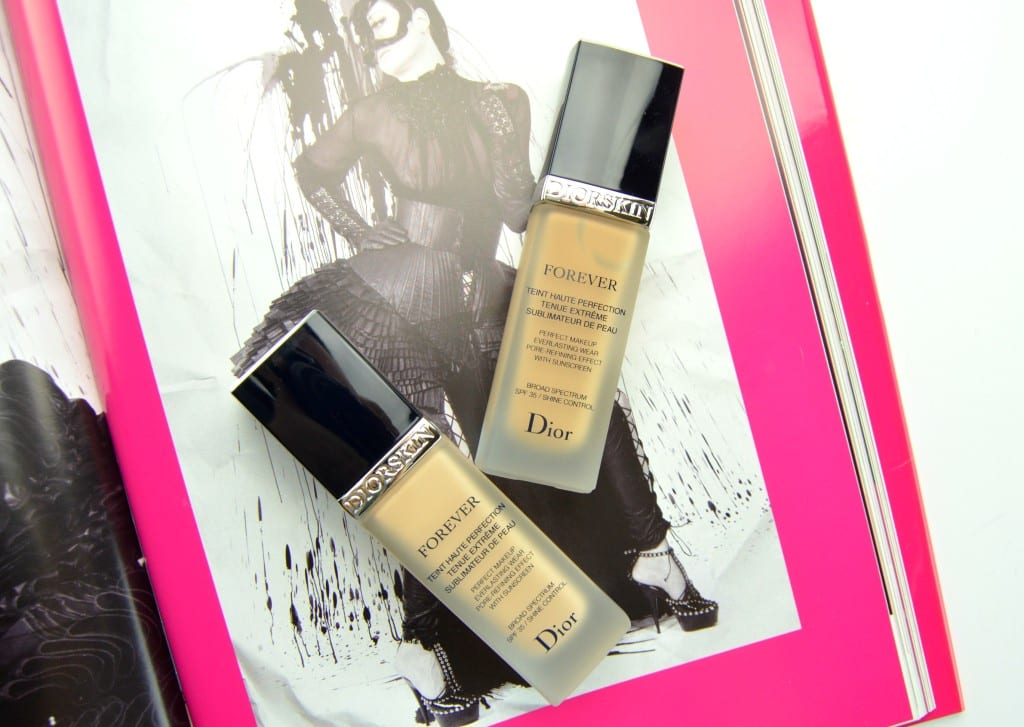 Diorskin Forever Perfect Makeup Everlasting Wear Pore-Refining Effect with Sunscreen Foundation comes in a chic, square glass bottle with pump and has a lightweight, liquidy formula that glides onto the skin easily and evenly. It has a melt-away, yet non-oily texture that hugs the contours of your face with a totally weightless finish. It's easily blendable texture provides a medium to full coverage with a matte finish that is not only luminous, but vibrant as well. By using either brush, sponge or fingers, you can achieve a medium coverage with one layer, or build your way up to a full coverage by adding an additional layer. It conceals everything from hyperpigmentation, sun and age sports, blemishes and freckles without looking heavy or caky. It sets and dries fairly quickly, but allows you enough time to blend and buff out. Its sets to a dry-to-touch finish that requires no setting powder. It provides a natural, yet brightening effect that stays put for a solid 12 hours without oxidizing, separating or fading.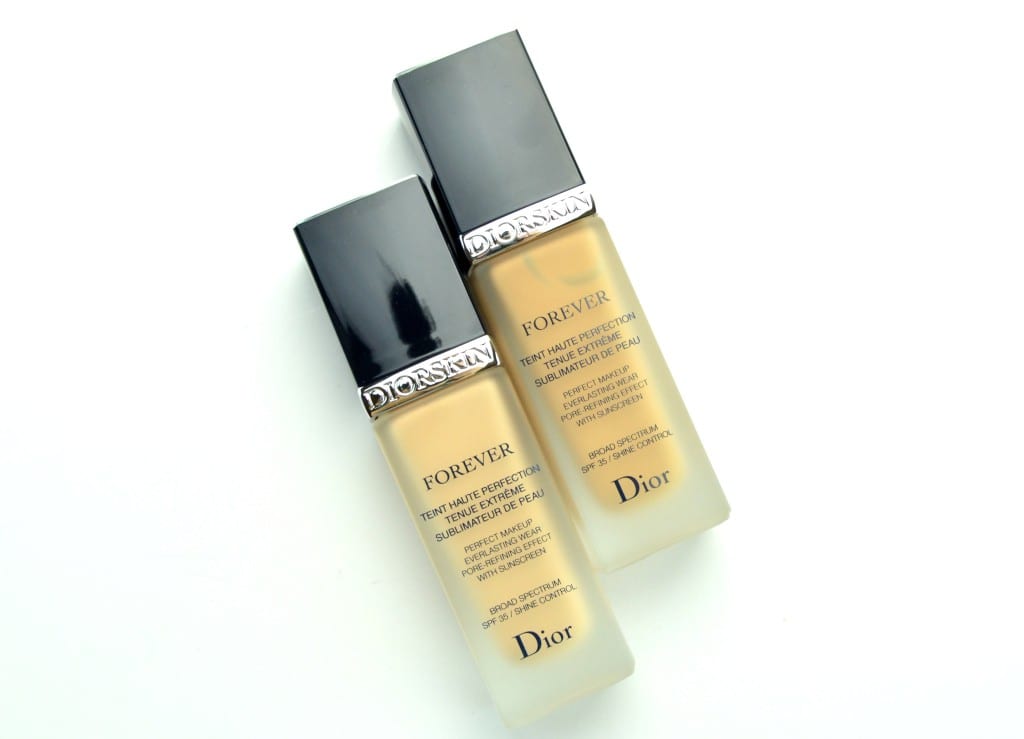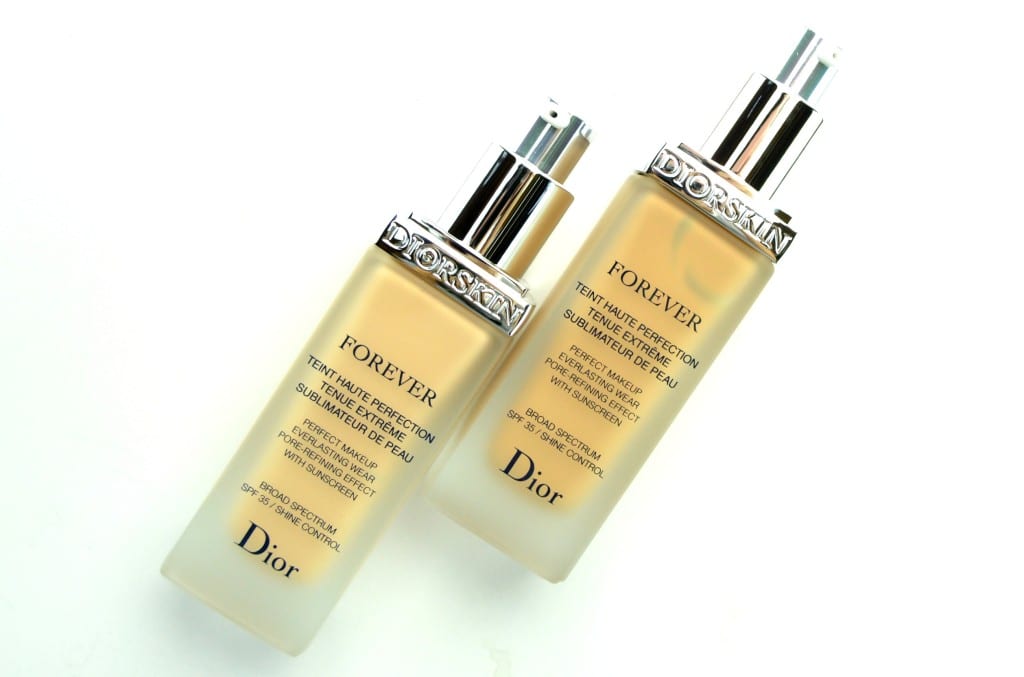 Diorskin Forever Perfect Makeup Everlasting Wear Pore-Refining Effect with Sunscreen Foundation duo of mattifying and soft-focus powders act as both a blotting paper and highlighting liquid in one. It helps to keep my skin completely matte the entire day, while reflecting light, to add a touch of radiance to the otherwise completely matte finish. This also helps to ensure my skin never looks flat or dull, even though it has a matte finish. It feels incredibly weightless and comfortable on the skin and since it sets within seconds, without any tackiness or stickiness, I can actually skip my setting powder. This is perfect for anyone who suffers from extremely dry skin, like myself, as you don't have to follow up with a drying translucent powder. Even though I skip my powder, the foundation doesn't seem to slide around my face, causing creasing or separate the entire day. It really does stay in place without that extra step. This foundation is so lightweight, you won't even feel like you're wearing a foundation. As an added bonus, the more you wear it, the smoother and even your skin's texture becomes.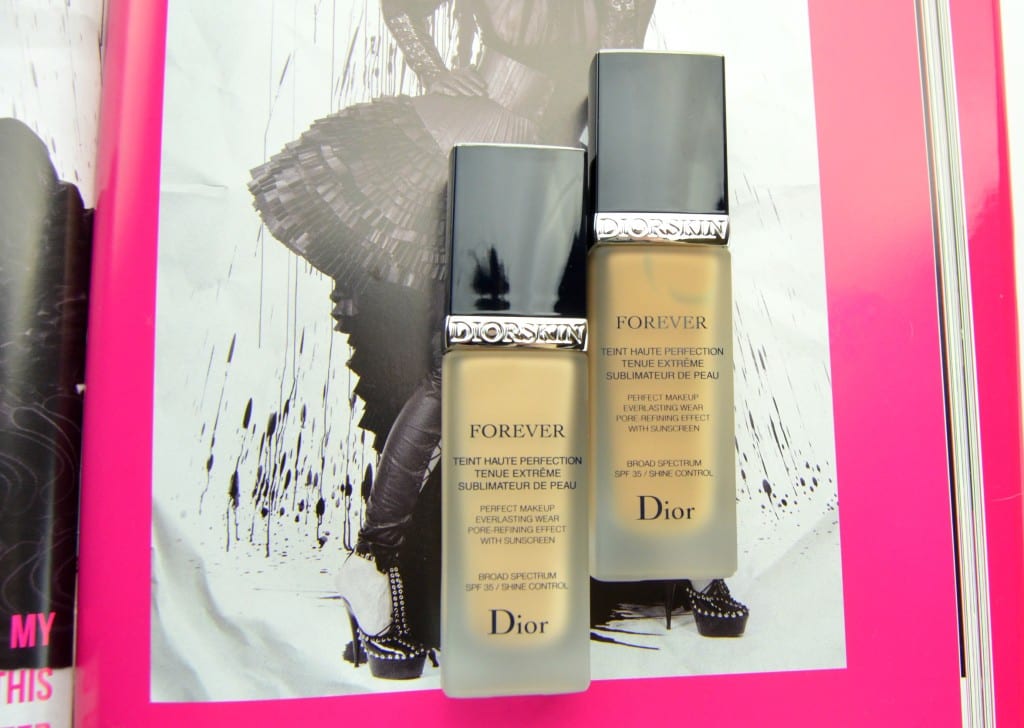 Diorskin Forever Foundation instantly gives my dry skin a vibrant matte finish with a flawless, long-wearing finish. Since it comes in a wide range of ideal shades for every complexion, from the fairest, palest shade to deep, darkest hues, these 16 tailor-made shades makes finding that perfect shade a breeze. If you're looking for a foundation that provides fantastic coverage, with a radiant finish that stays light on the skin, you're going to love this. It helps conceal all problem areas, reduces redness and hides dark spots, all while feeling incredibly lightweight. It retails for $50 for 30ml.