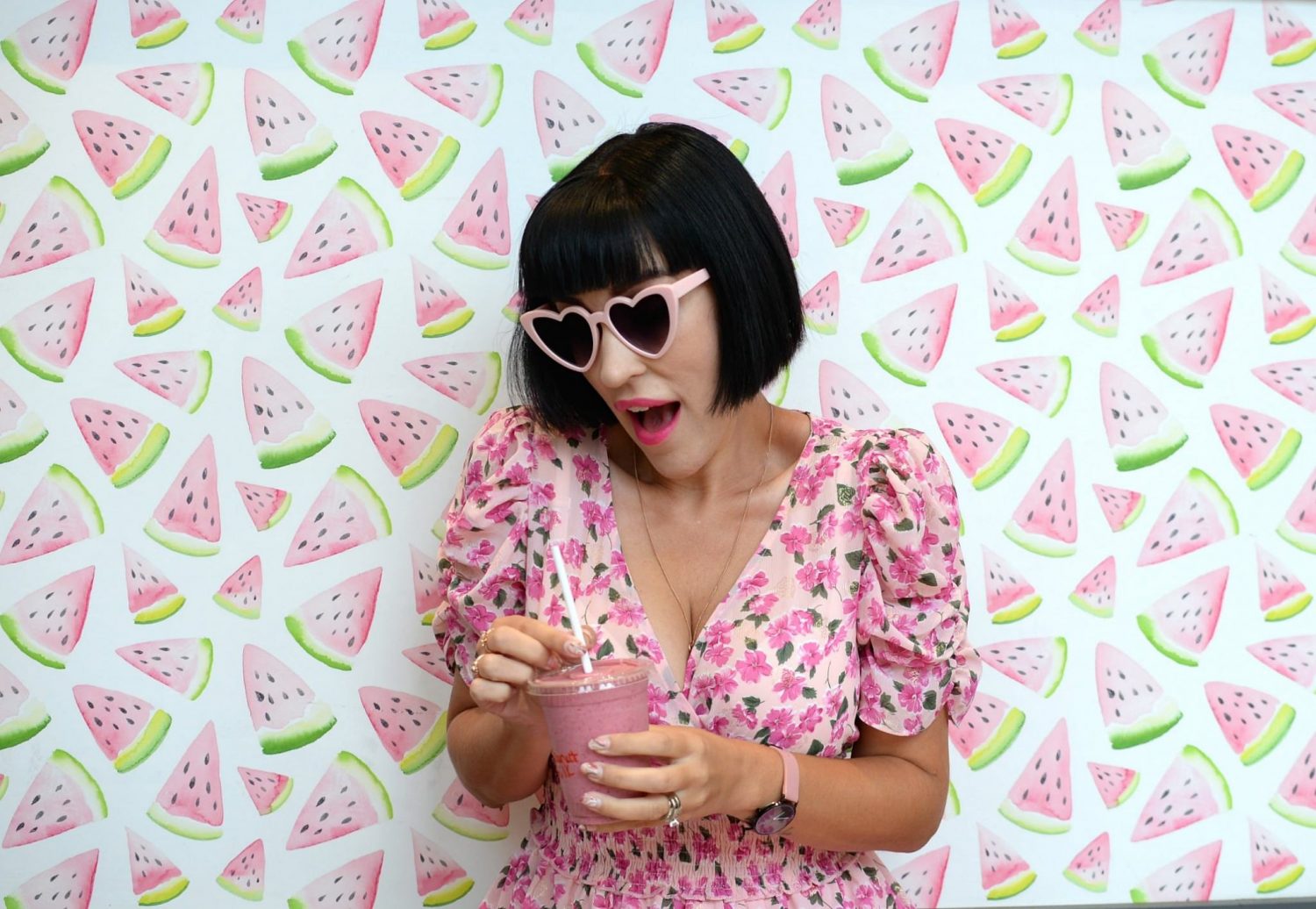 Travel Guide to Stratford Ontario Part 2
Can you even start a travel guide of Stratford Ontario without talking about Justin Bieber? Although this charming town isn't new to us, we've visited more than a dozen times, we did find some new hidden gems that I couldn't wait to share. It's just a short 45 minutes North of London, or a short 2-hour drive from Toronto, you'll quickly be transported into a quaint and charming town filled with entertainment, fine dining and shopping. It's the perfect road-trip when you're looking to escape the city life for a little r&r. I've already written a travel guide on it, but this new feature is all about new businesses we discovered on our latest visit. 
Let's start with some recent shops and stores I discovered this time around. The town is filled with family owned and female boutiques that you could spend hours strolling and never uncover them all. From one-of-a-kind gifts and handmade jewelry, to vintage clothing pieces and unique home décor items, the downtown area is filled with hidden gems just waiting to be encountered. Be sure to take the time to browse each shop, get to know the passionate artisans behind each business and find out why they love Stratford so much. I promise you, each staff member is super excited to share the story behind the brand and are passionate about their town. No matter if you're into classic and elegant designs, funky and trendy fashion, or retro and vintage pieces, the town offers a little something for everyone.
Although I've already talked about La Osa on the blog, I had to quickly mention Pamela's new space at 34 Ontario St. From the moment you walk in, you can tell she poured her heart and soul into it. From the layout, to the custom designs, to the vintage furniture and lighting, no corner of the shop went unnoticed. This destination boutique is where retro meets chic and all your vintage dreams come true. If you're into playful and funky designs, or looking for vintage-inspired handmade jewelry, you're going to love her shop.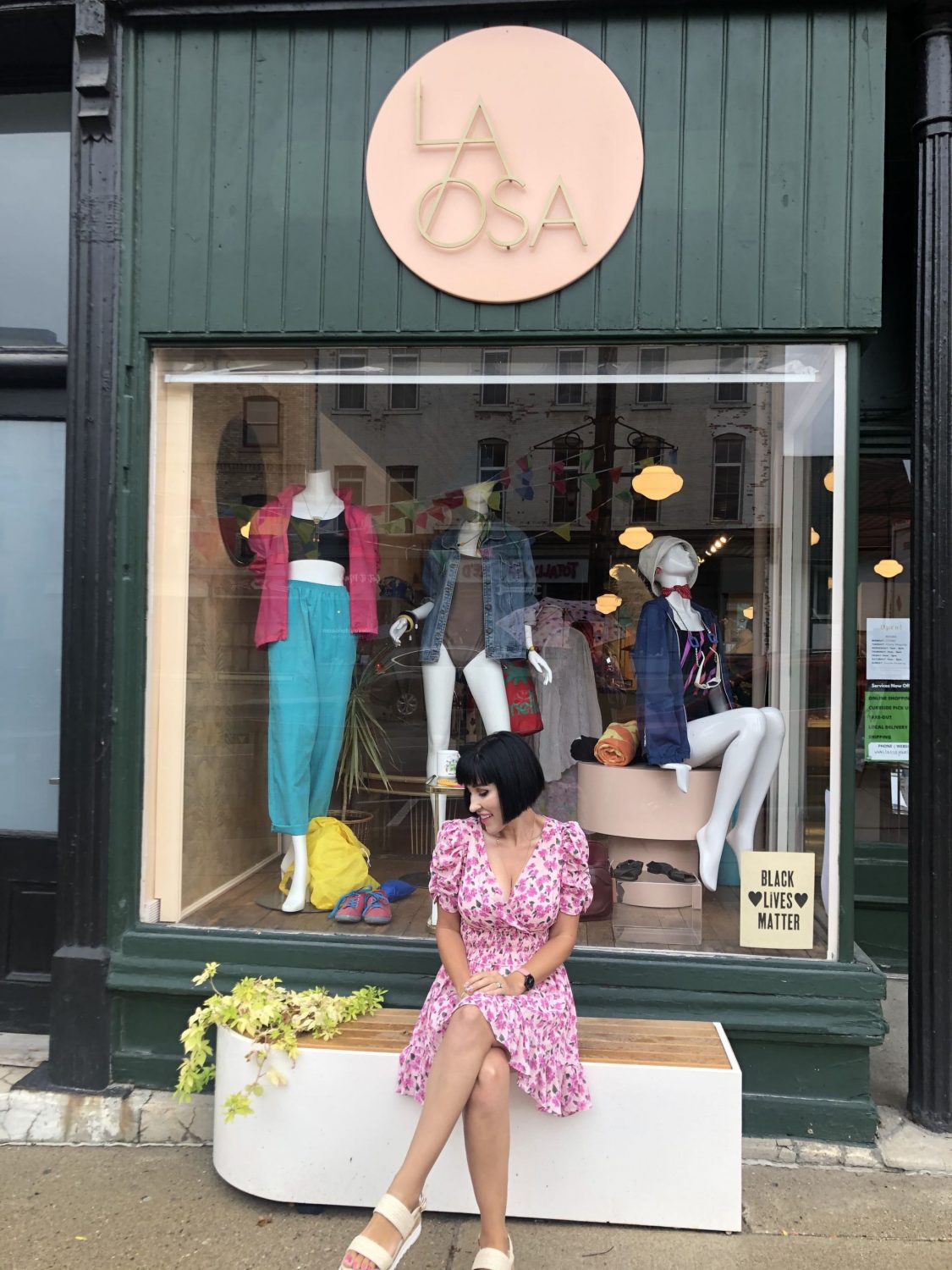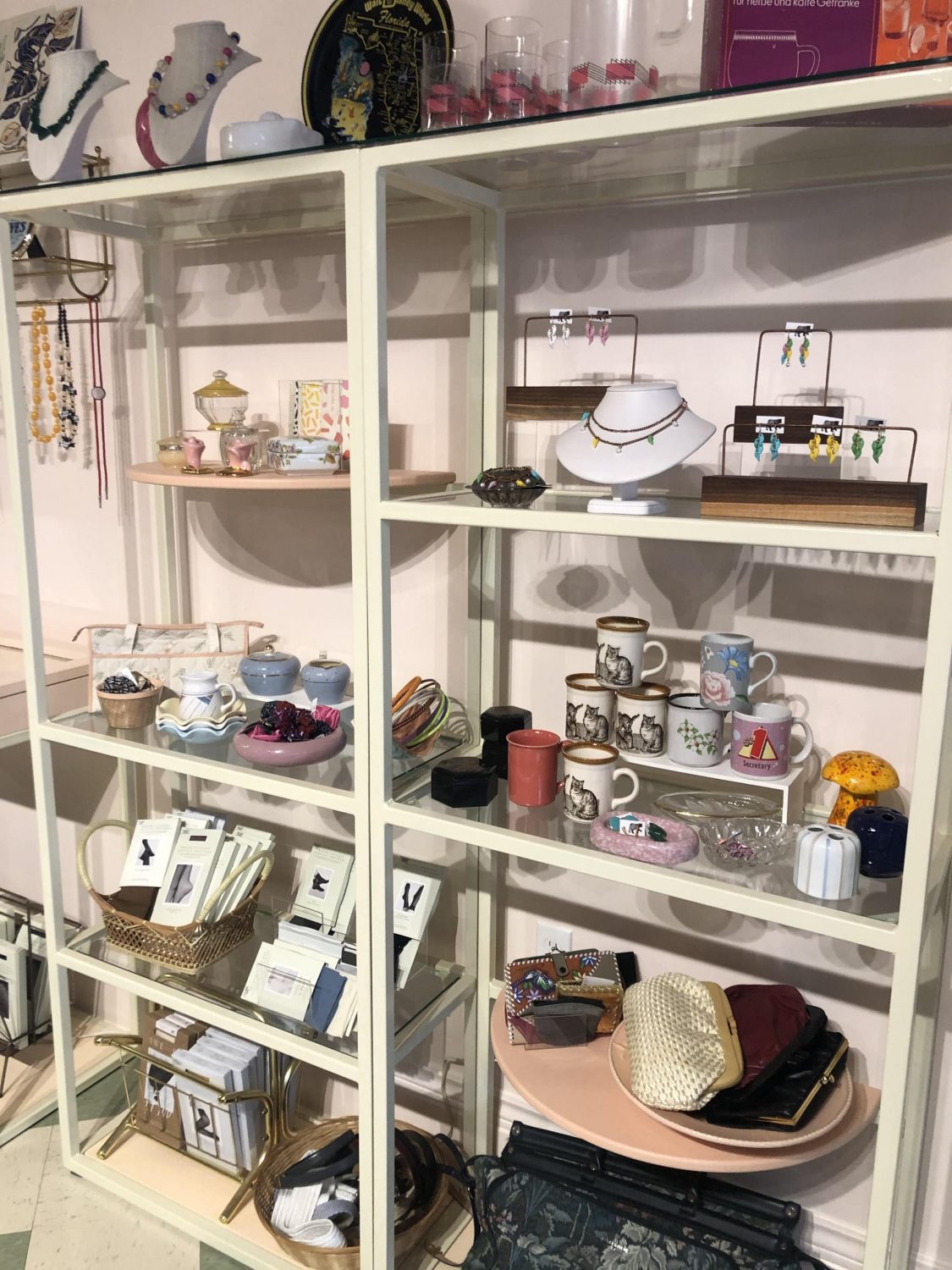 Keeping with the vintage theme, Small Mart General Mercantile is another personal fave. It's like you just walked into a 1950's mom & pop shop. It gives you all the nostalgic feels with its retro general store vibes. From retro candy and novelty gifts, to Canadian companies and artisan décor, this old-fashion general store provides a nod to the past but items you can use in the future. It's located at 119 Ontario St.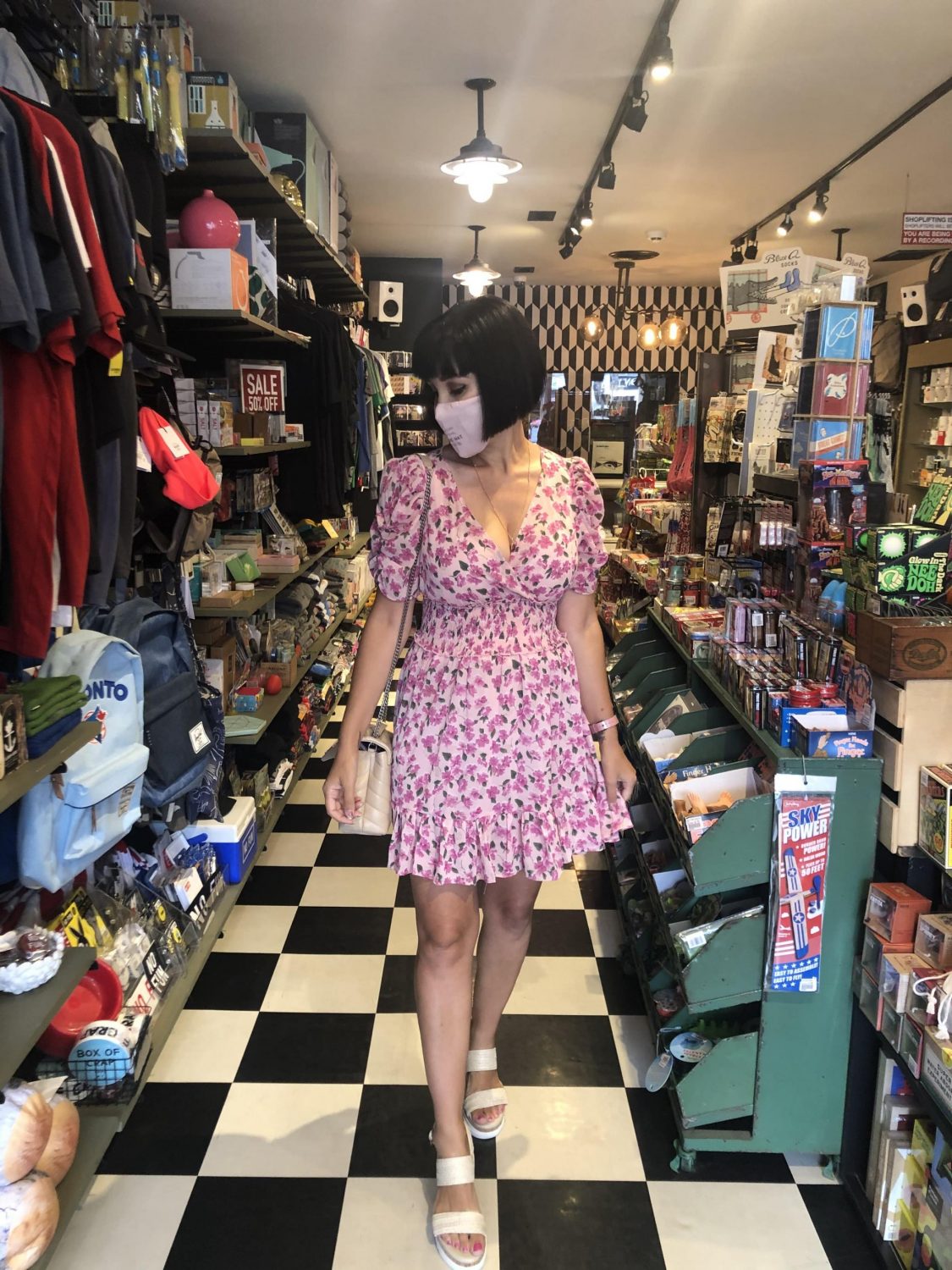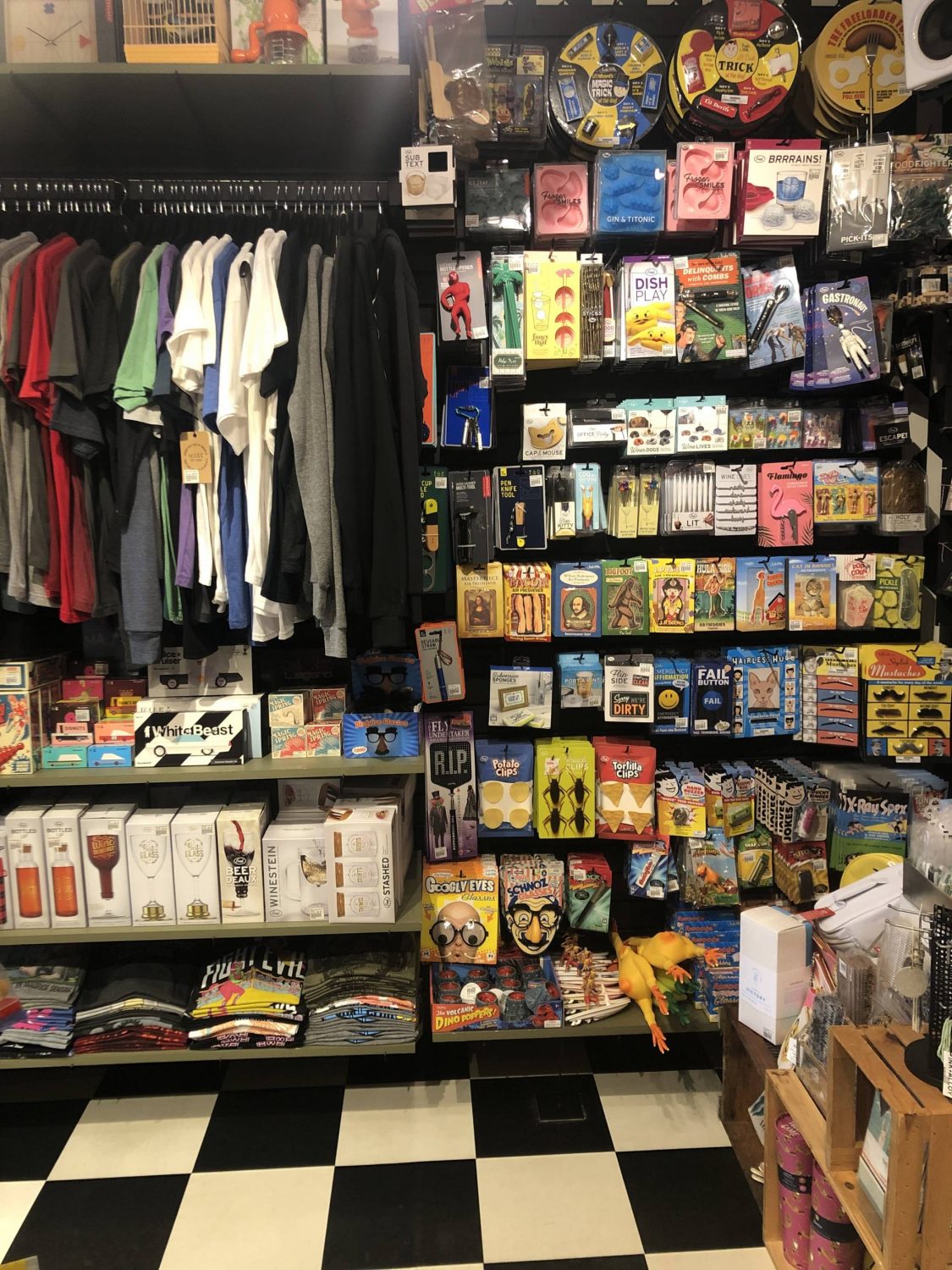 Harmony by Earthwinds is not your typical jewelry store. This small, fair-trade family business only offers products that are either eco-friendly or generate the least amount of waste possible. Not only does it offer meaningful products, from birthstone necklaces, geo stone bracelets, zodiac earrings, graphic tees, but are each supplied from other small family owned businesses from around the world. Whether you're looking for a statement jewelry piece for yourself, or a special piece for a loved one, the store offers it all. It's located at 75 Ontario St.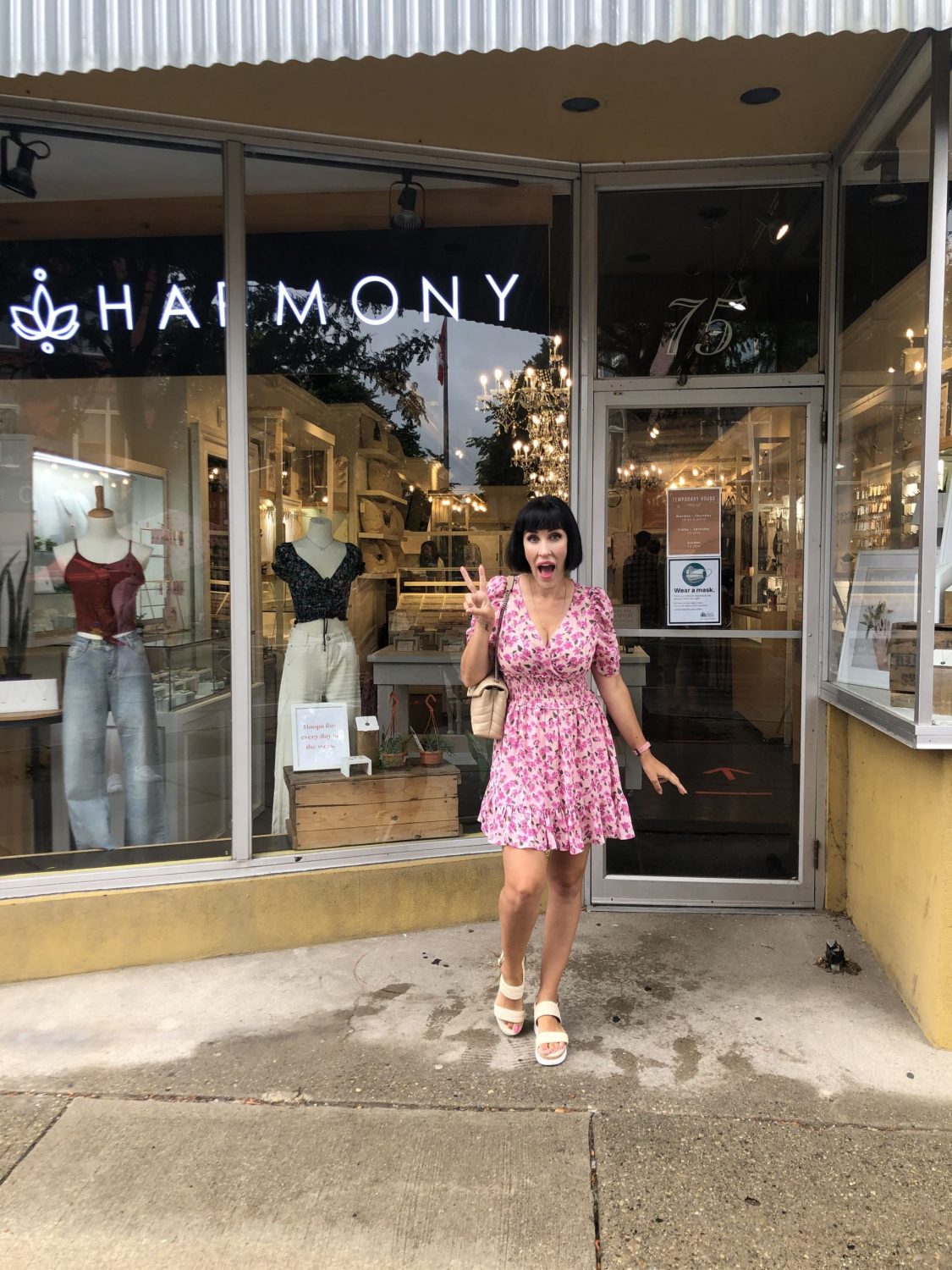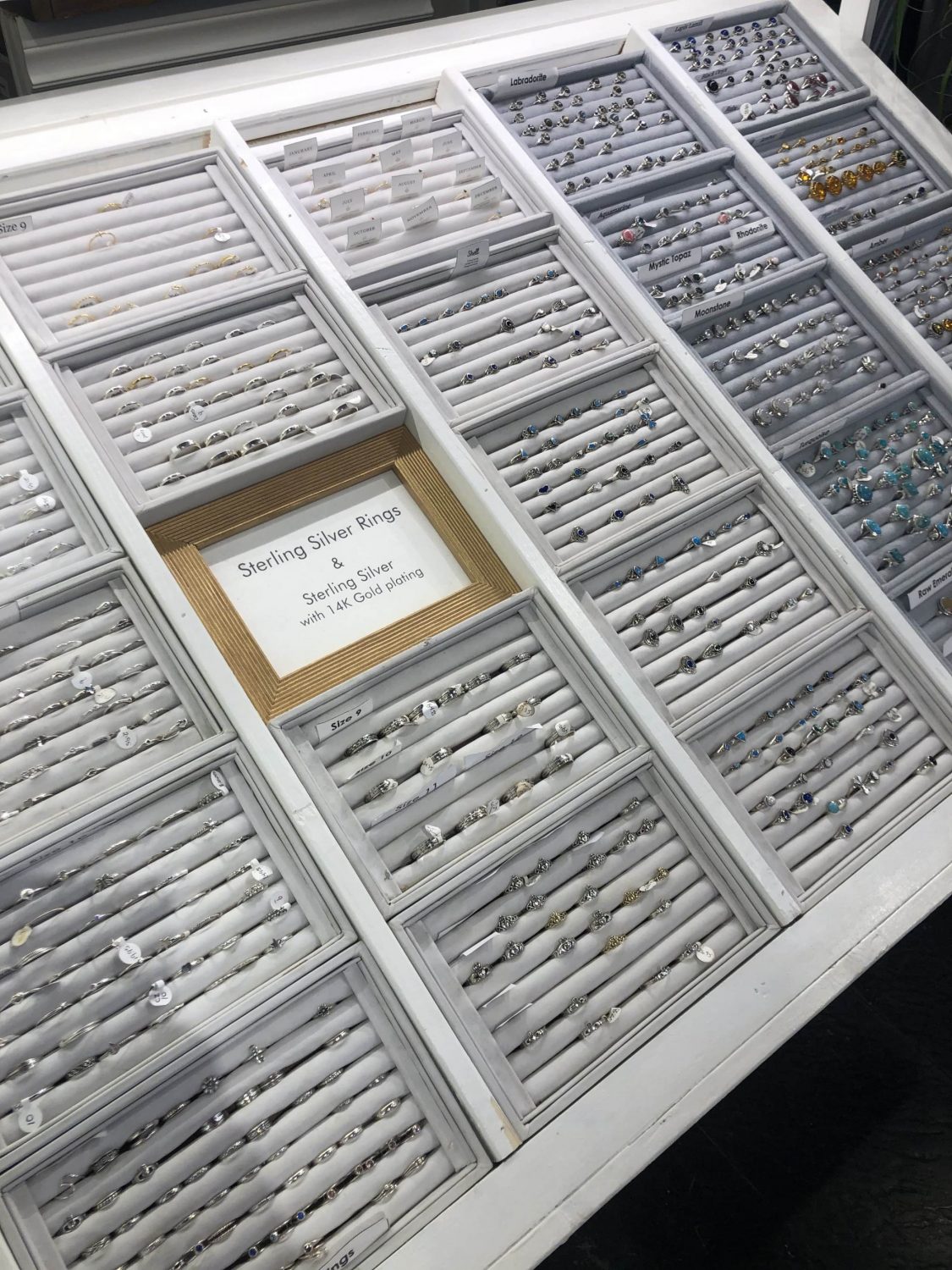 When it comes to fashion, you're going to want to check out Danna Nicole. We've all heard them say, "we were 20% of our clothing 80% of the time, and the brand believes that if this is true, each piece should be the highest of quality and fit your body to a tee. The store's goal is to help maximize your closet at a price point we can all afford.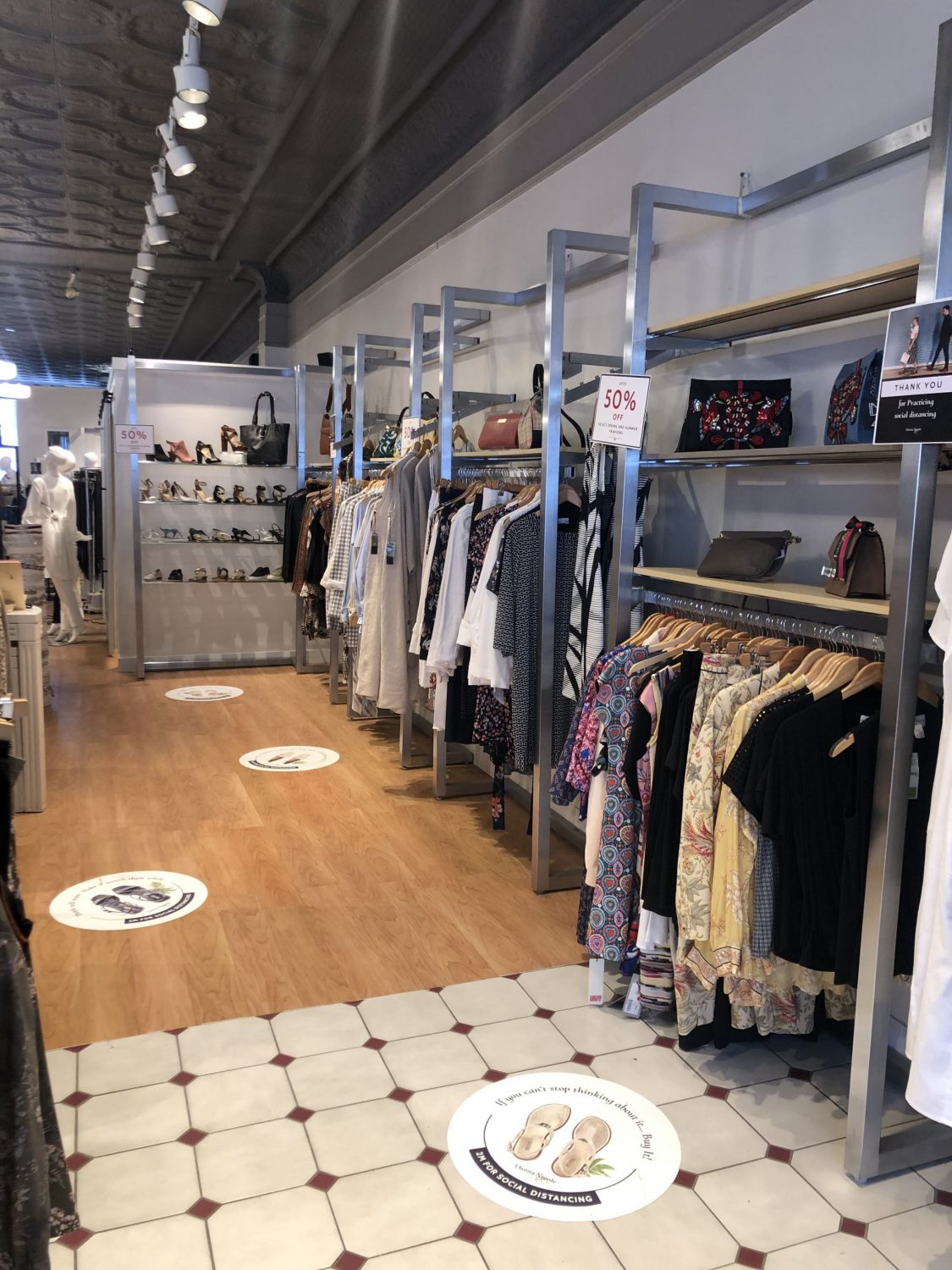 Stilettos & Sawdust is one of those unique shops that you'd only find in a small town. The majority of the items are locally handcrafted and home made, ensuring you discover one-of-a-kind pieces to help elevate your home. From home décor, laser cut and vinyl signs, all with quirky and funny sayings, this is one store you wont leave empty handed.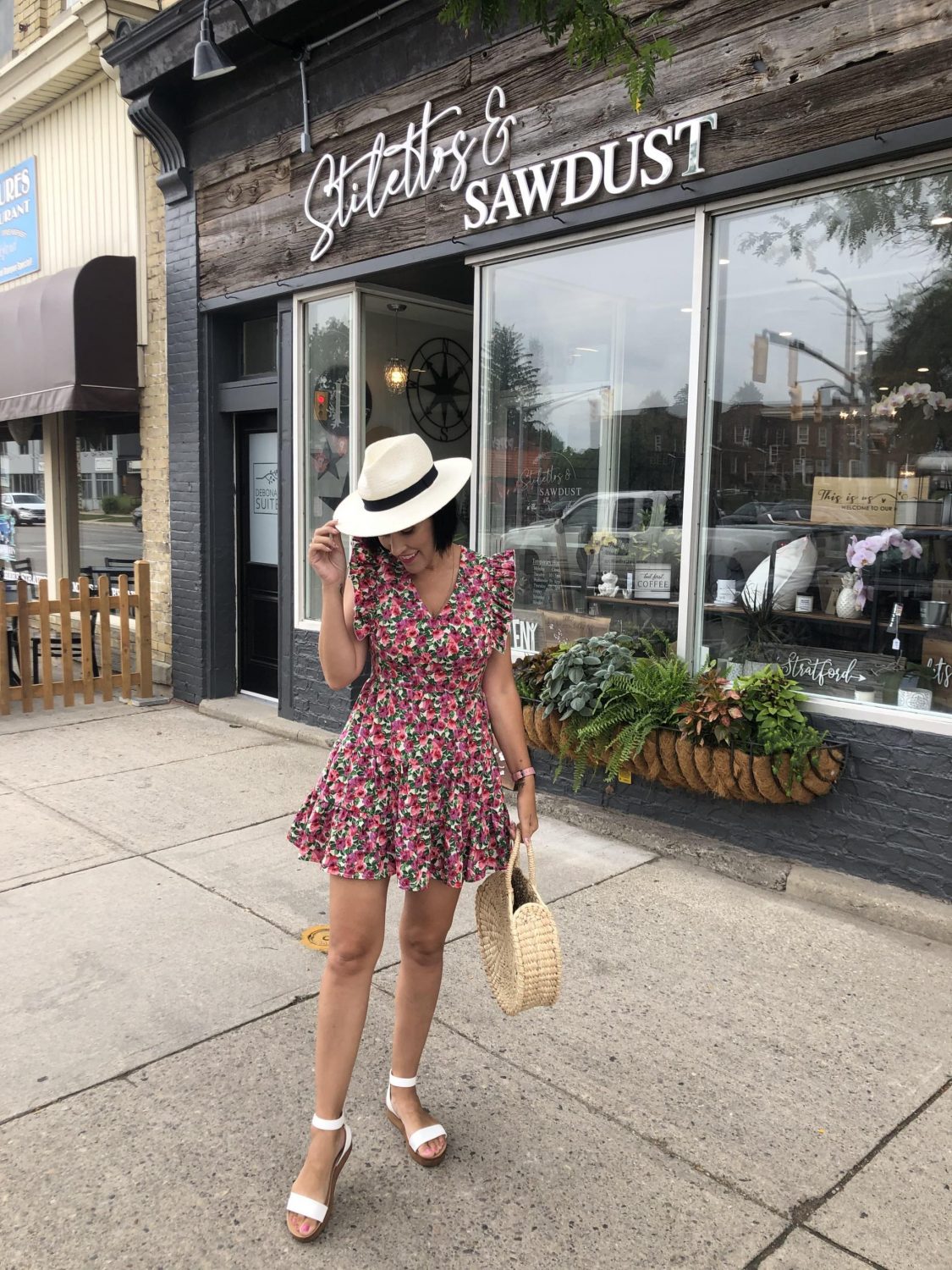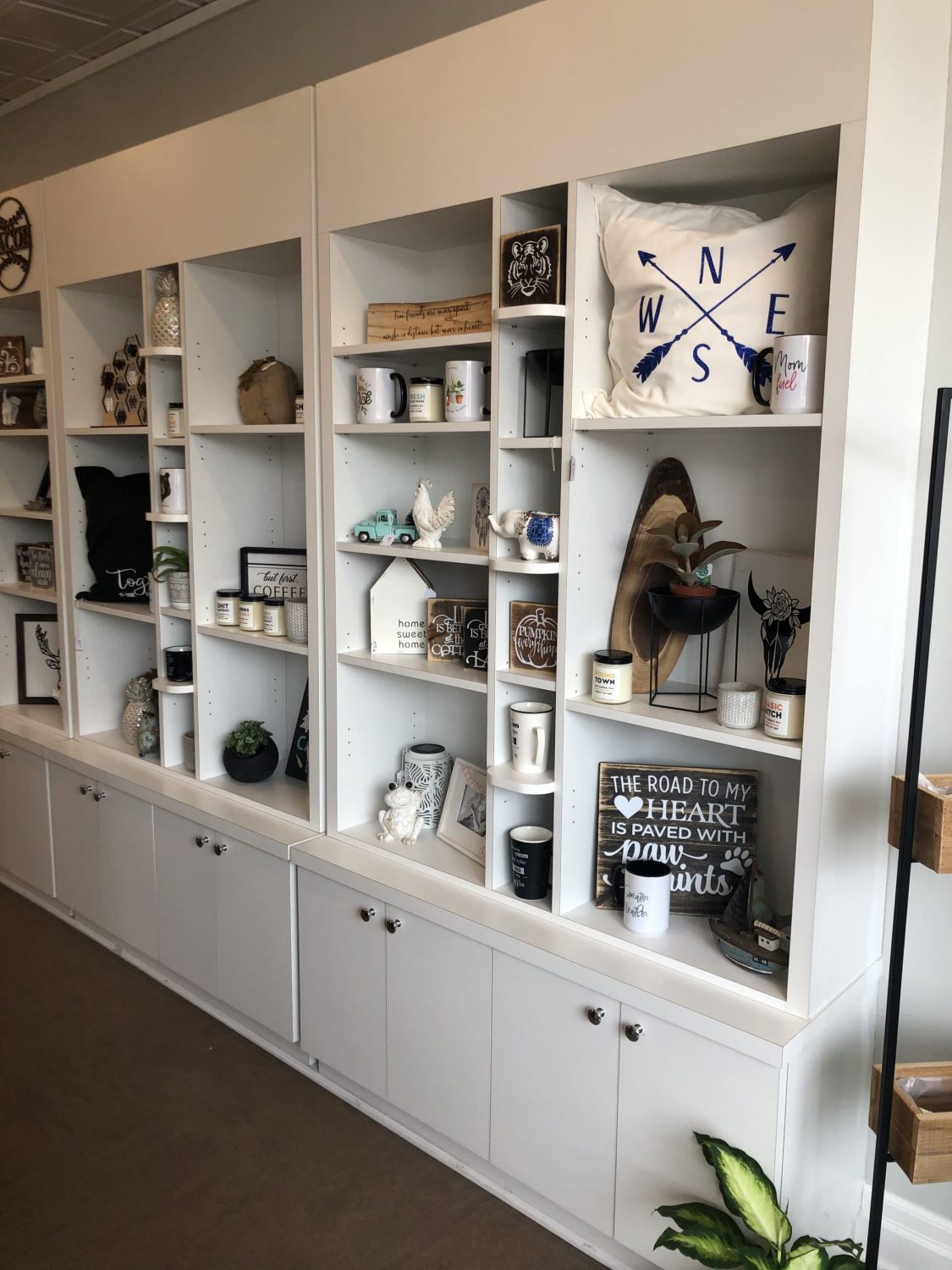 When it comes to places to eat, there isn't a shortage in this small town. We've eaten at some pretty wonderful places, you can see a list here, but we decided to try some new ones on this trip. There's also a new way to dine this season, with Stratford Al Fresco dining. Enjoy some of your fave restaurant dishes outside in either Market Square, Memorial Gardens and on Tom Patterson Island. It's the perfect way to support local, while keeping safe.
If you're looking for a caffeine fix, I highly suggest The Livery Yard. This espresso bar and coffee shop is something you'd expect to see in Paris. Not only does it offer a wide variety of regular and specialty coffees, it looks like all the baking is done in house. From cookies, biscottis and tarts, to scones and croissants and everything in between, it will help crave your sweet tooth. Everything from the décor, the table setting, to the incredible staff and delicious food screams luxury.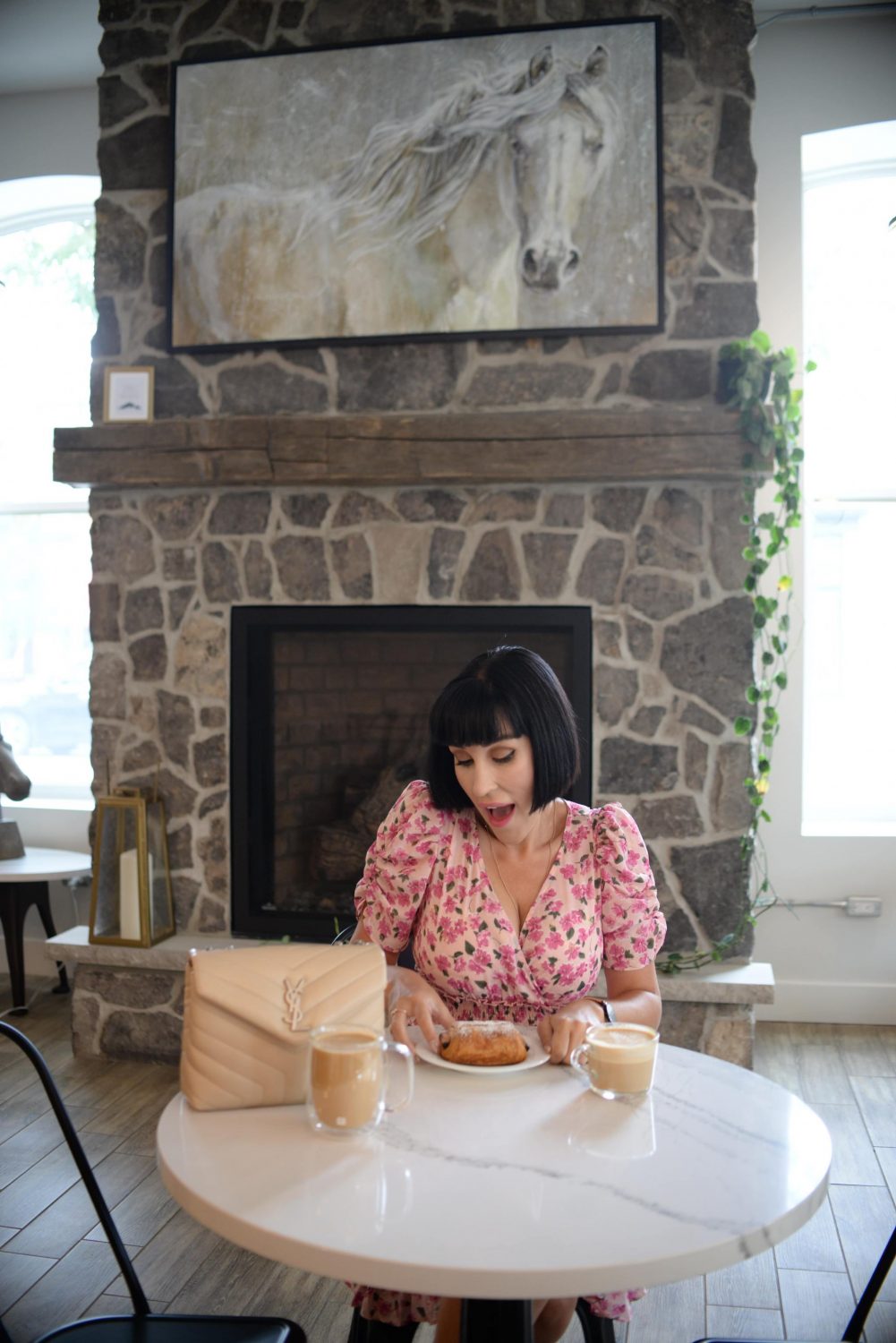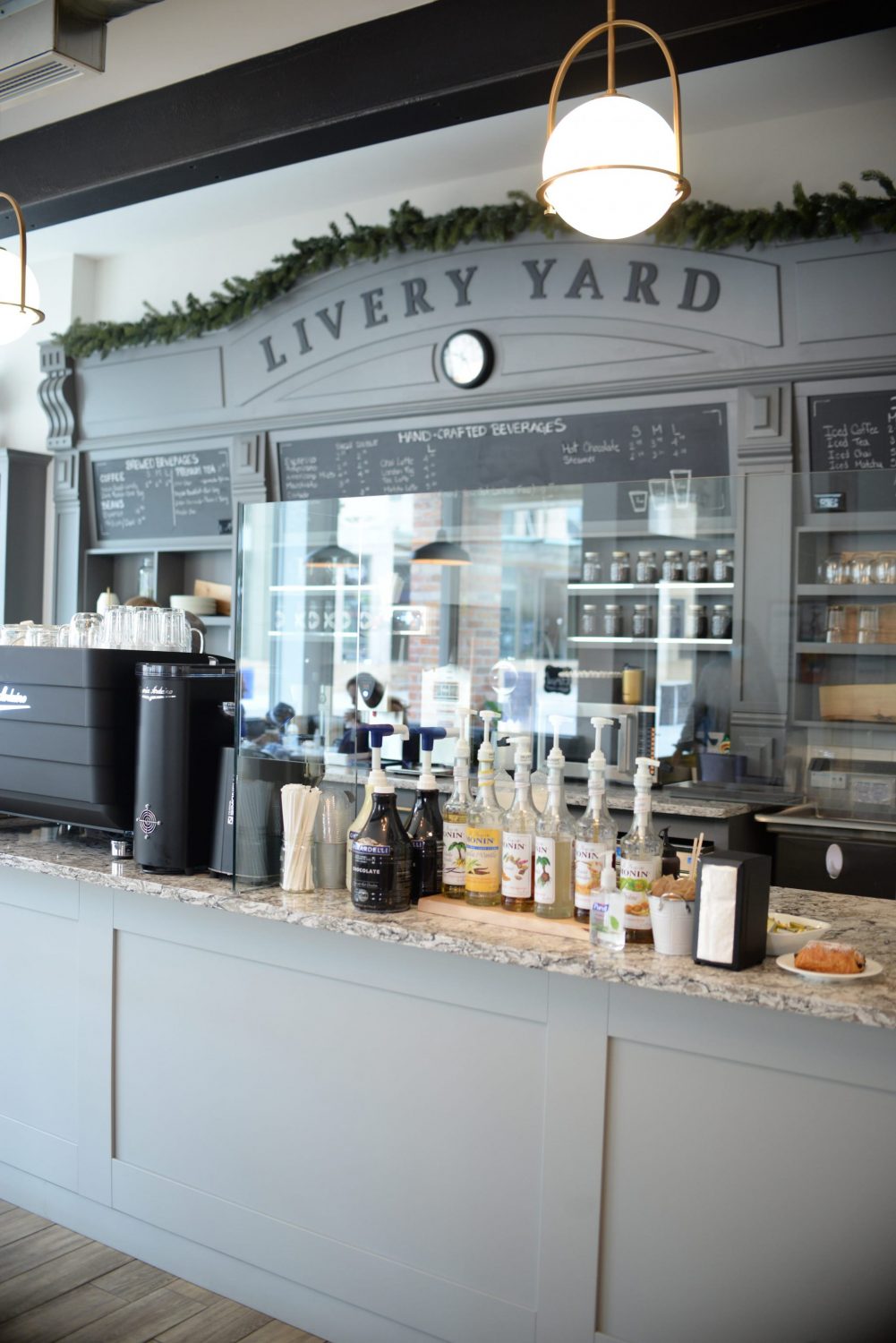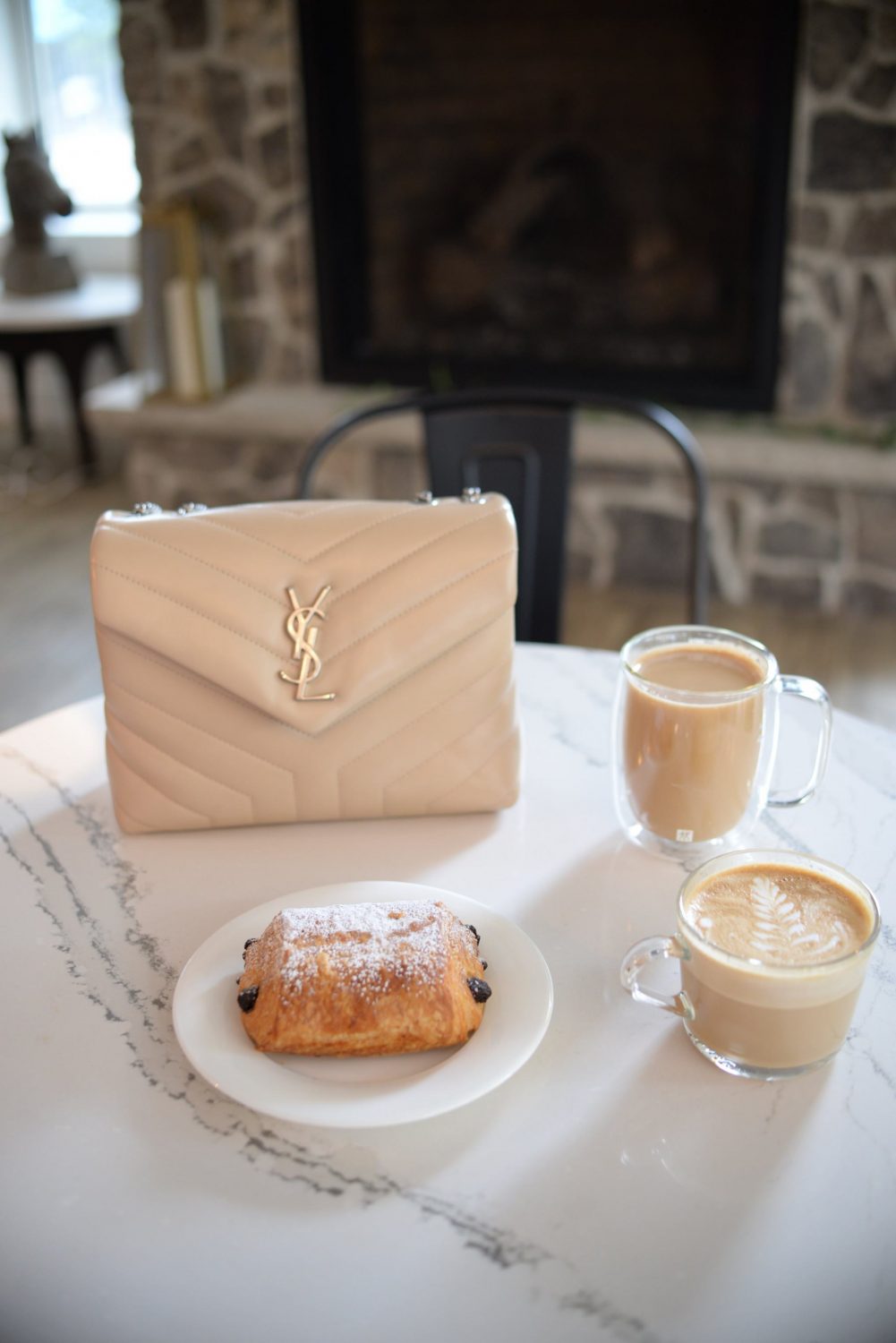 I know my gluten-free friends have a hard time finding yummy food, especially when traveling. Let me introduce you to Edison's Cafe Bar. This whole food cafe is mostly plant based and all their baked goods are grain and dairy free. Everything is handmade with love and ingredients you can actually read and understand. Since everything is dairy-free, it is excellent for all my vegan friends too. If you've been looking for gluten free baked goods with rich, delicious flavour, then look no further that this adorable café.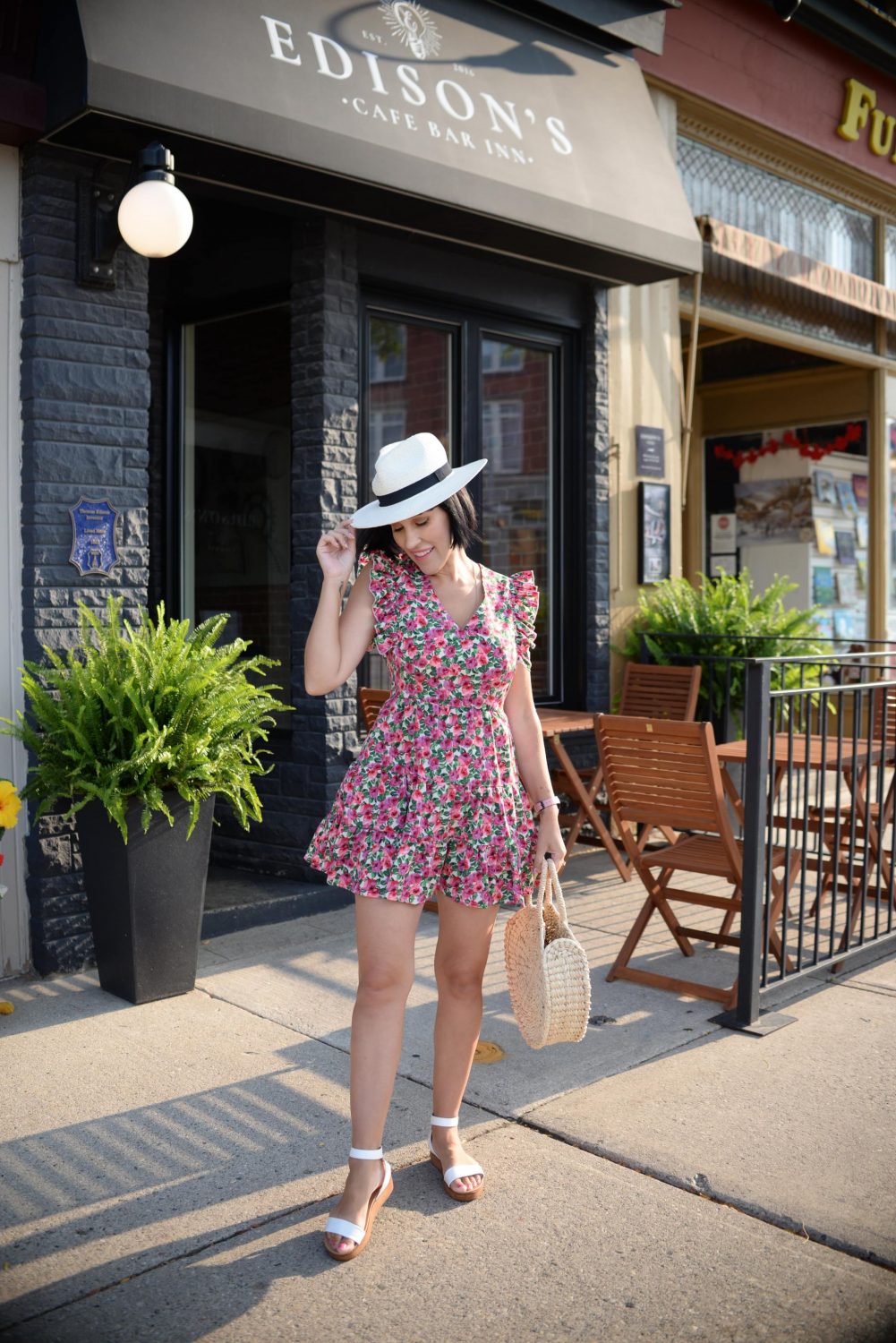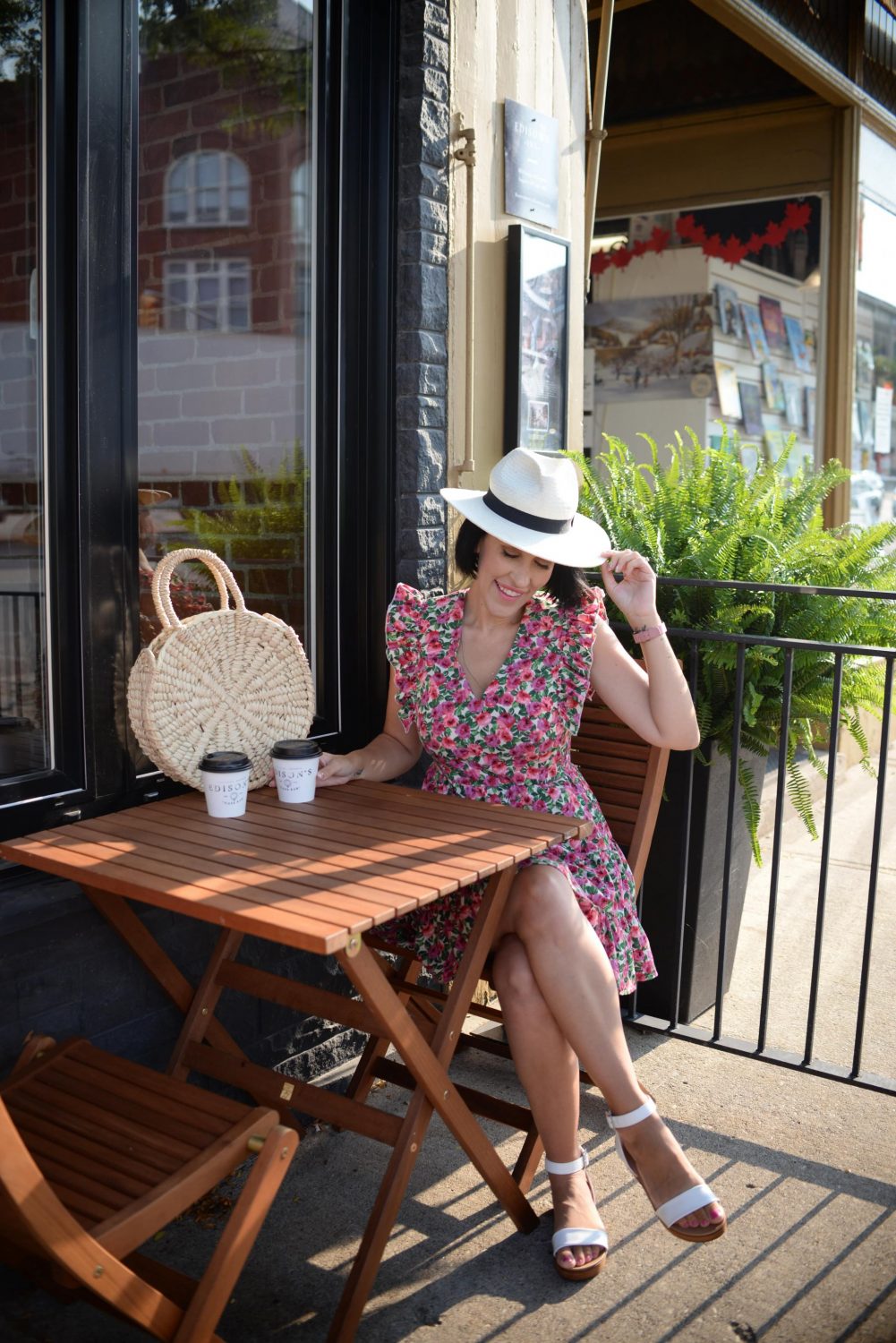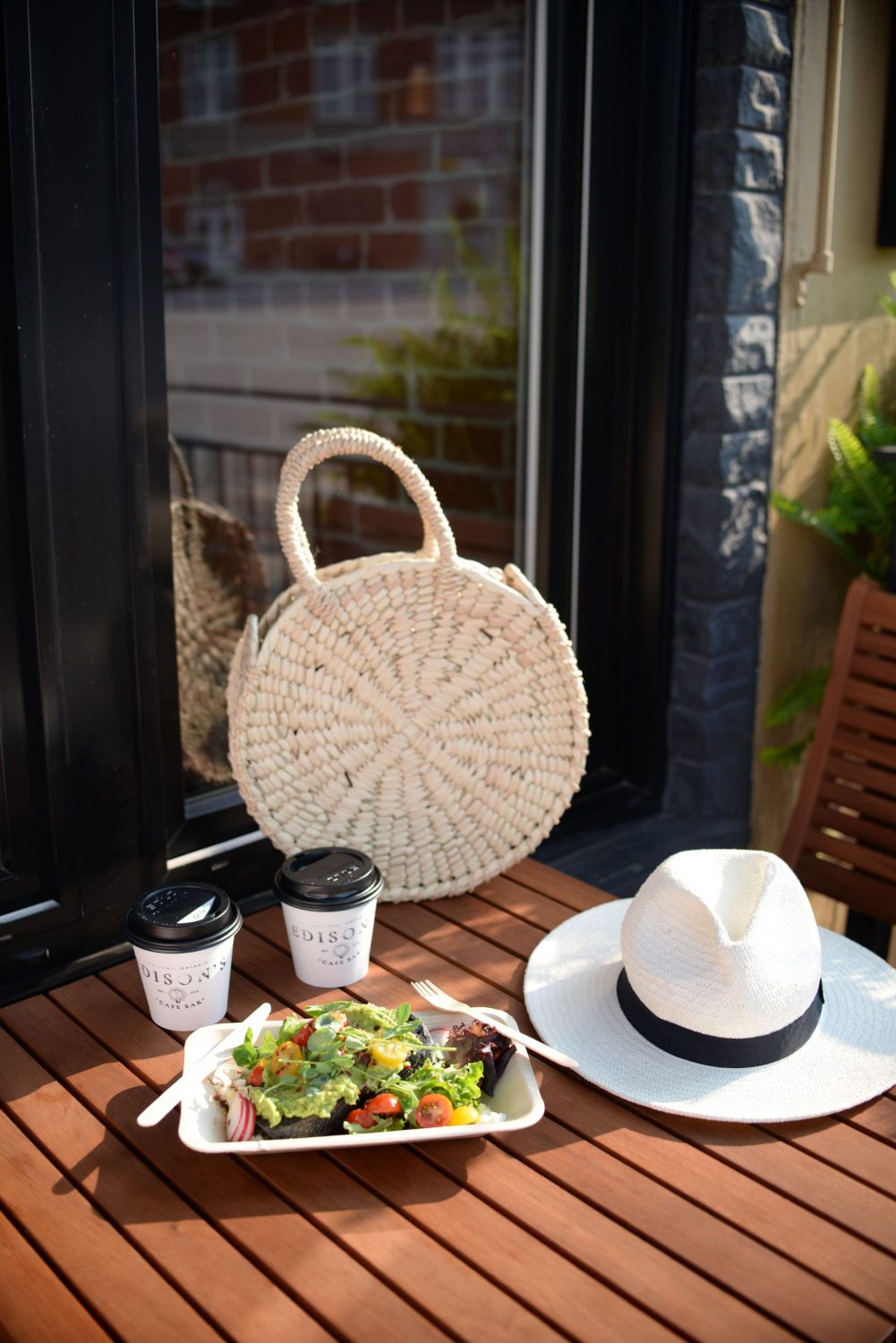 If you're looking for a quick coffee, or bite on the go, try Coffee Culture Cafe & Eatery. Although this is a coffeehouse chain, with counter service, it doesn't skimp on taste or quality. From specialty drinks and baked goods, to light eats and desserts, this relaxed environment is perfect if you want something quick and easy. They feature nothing but high-quality, whole roasted coffee beans, ensuring you get a freshly brewed cup of coffee, espresso, latte or cappuccino, each sip is just as satisfying as the next.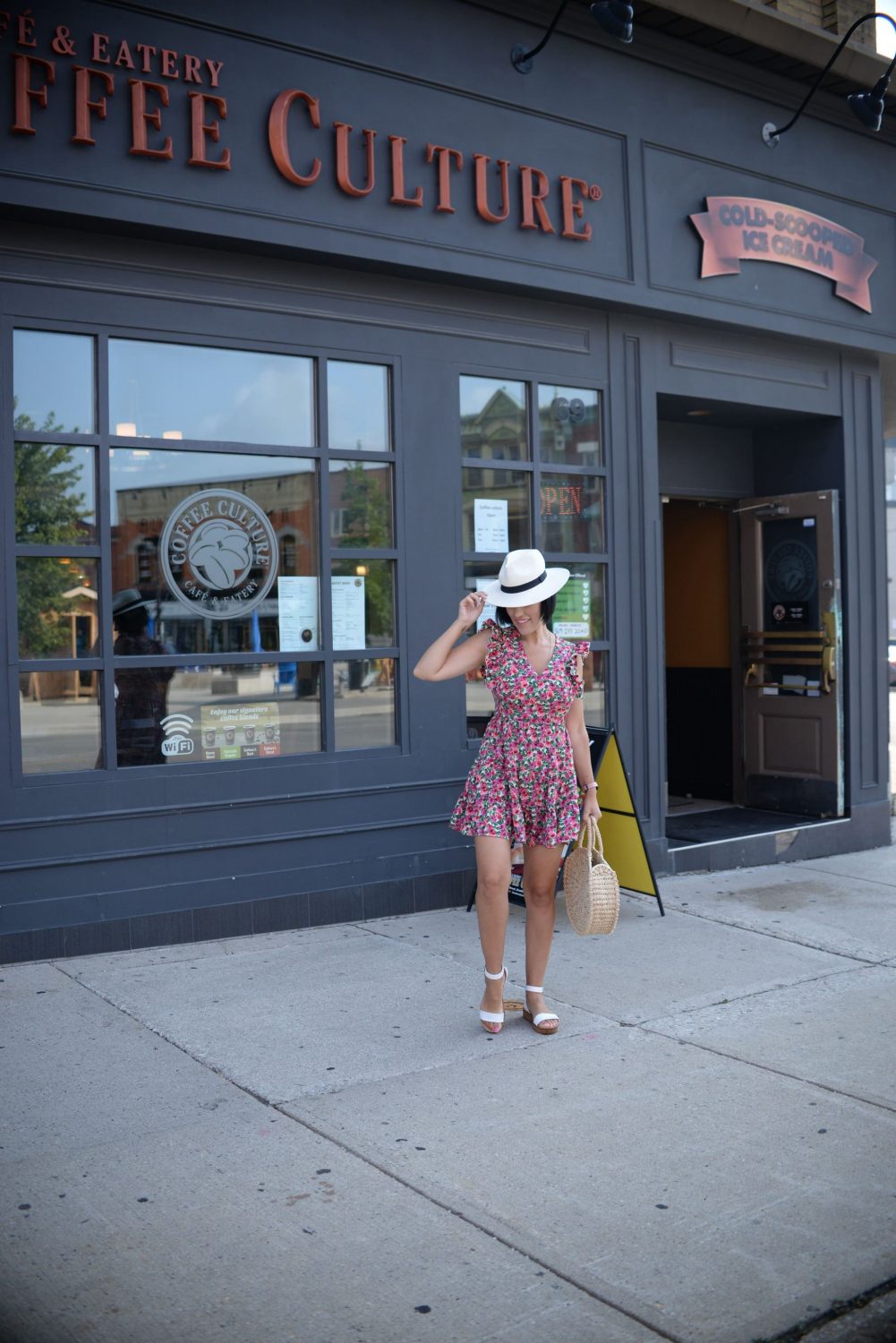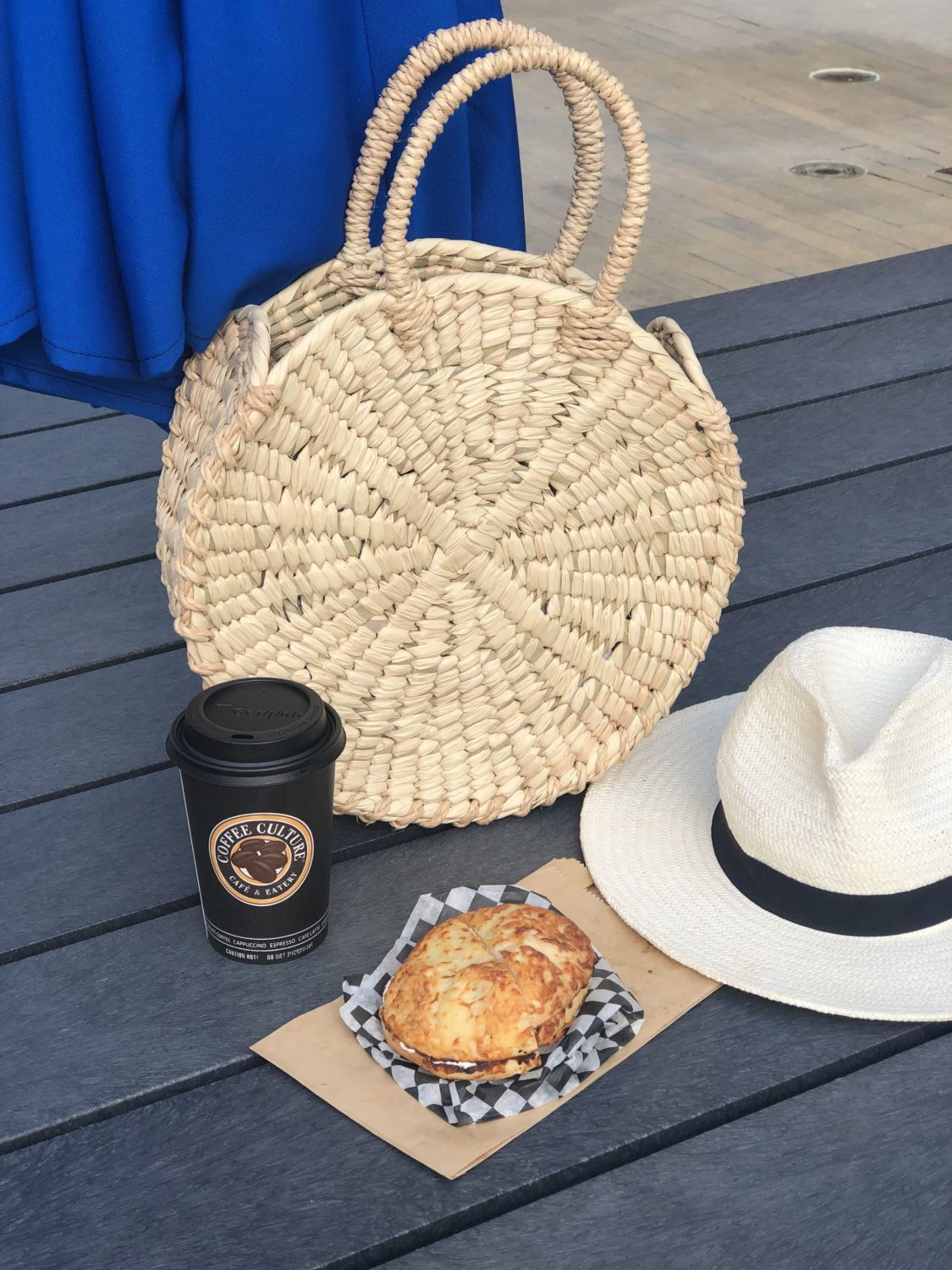 Not going to lie, the watermelon wallpaper drew me into The Pulp. This family owned business focuses on producing nothing but the freshest, healthiest and most delicious cold press juices, smoothies and fresh bowls. In fact, it's the only ALL vegetarian restaurant in Stratford. Unlike other smoothie bars I've been to, they had no problem substituting ingredients for me. I highly suggest the Berry Bryce Smoothie, which is made with fresh pineapple, raspberry, blueberry and almond milk (I got regular milk instead).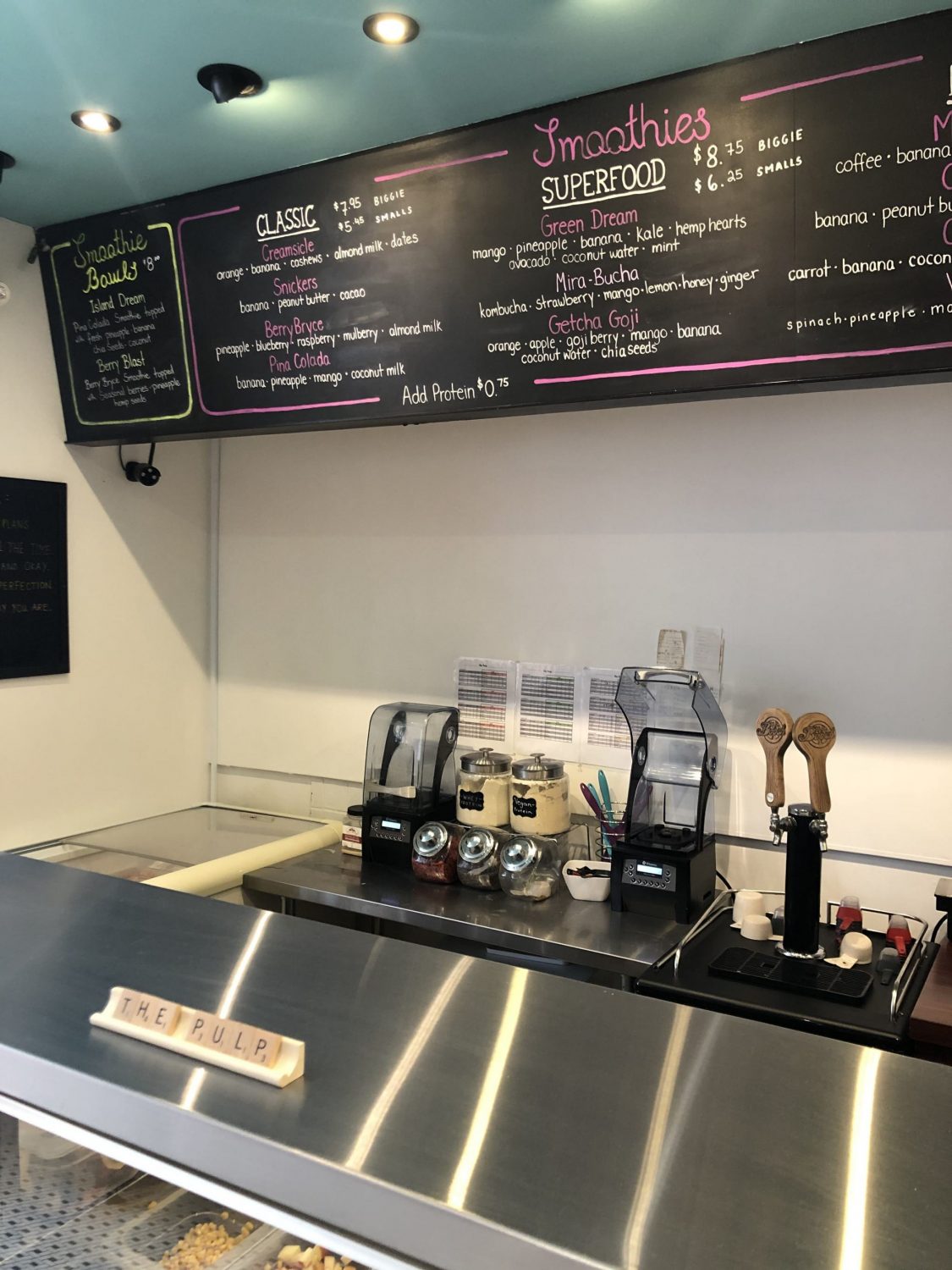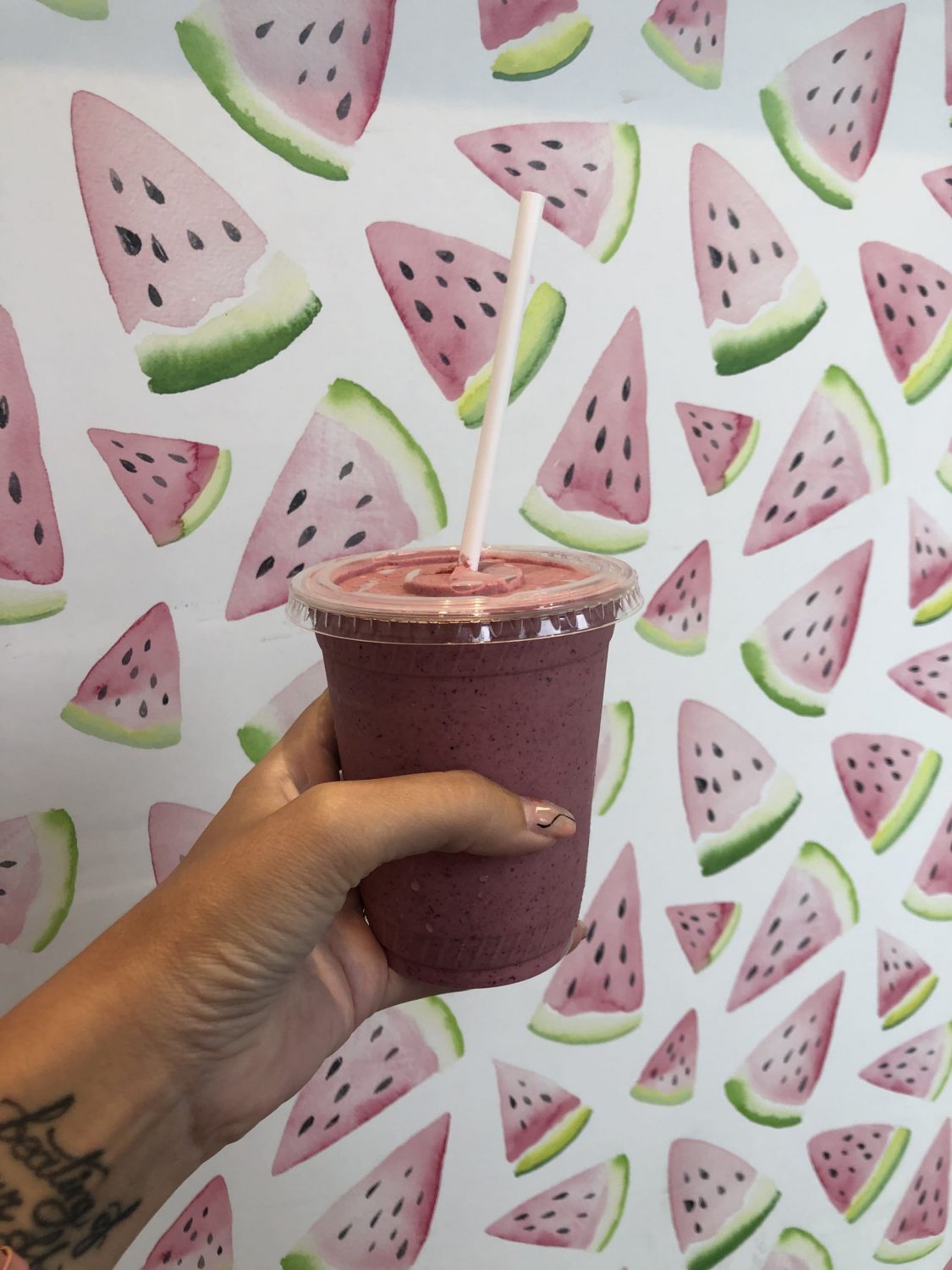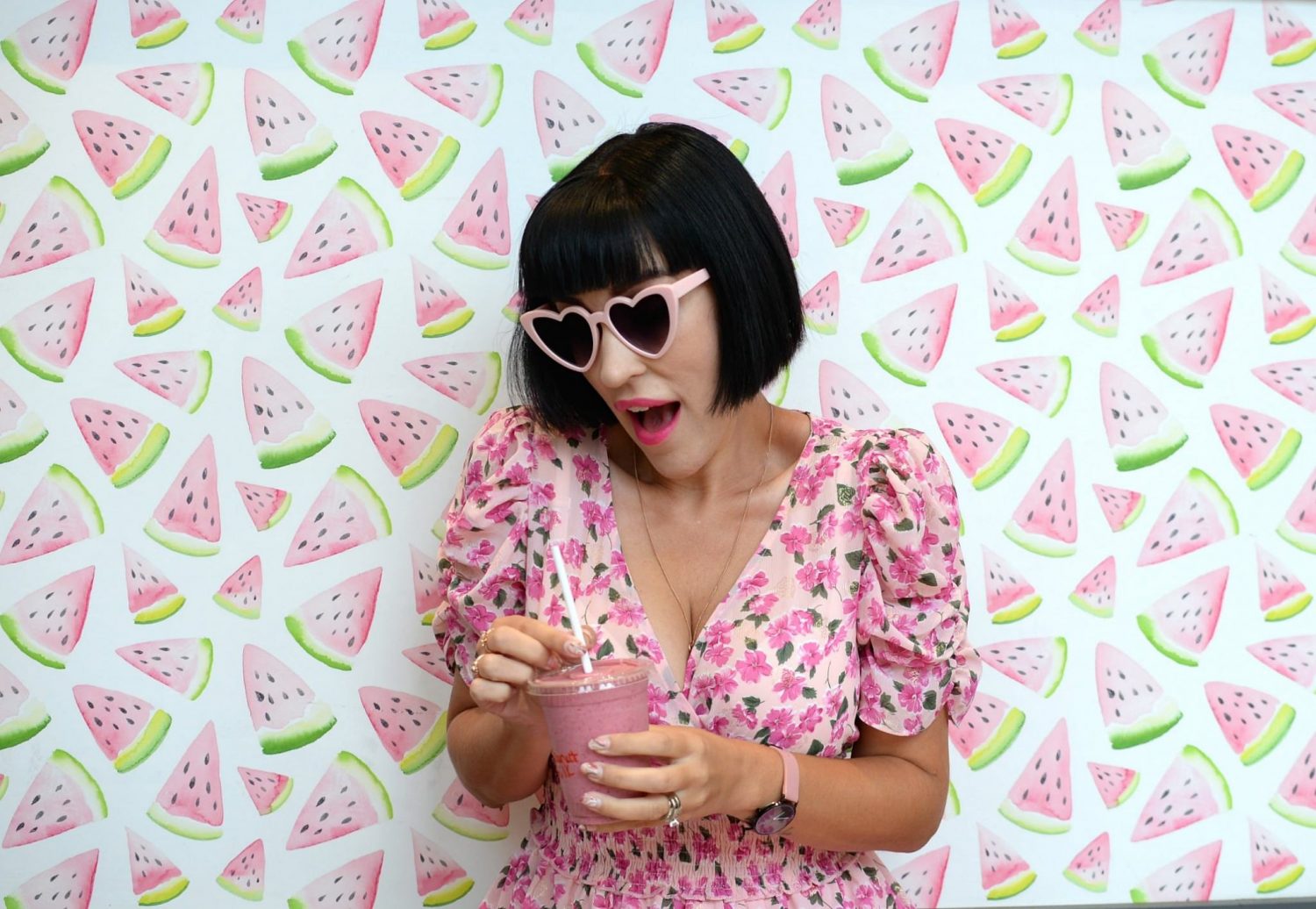 Pazzo Pizzeria got voted Stratford's best thin crust pizza, so you know we had to see for ourselves. This upscale pub offers up the most delicious and mouth-watering pizzas I've ever had. It's nothing too fancy, but it's the perfect place to grab a local craft beer, a handmade pizza, and maybe a sweet treat after a busy day. With its chilled and relaxed atmosphere and its friendly and knowledgeable staff, it's a pleasant place to visit for a casual meal and drinks on the patio.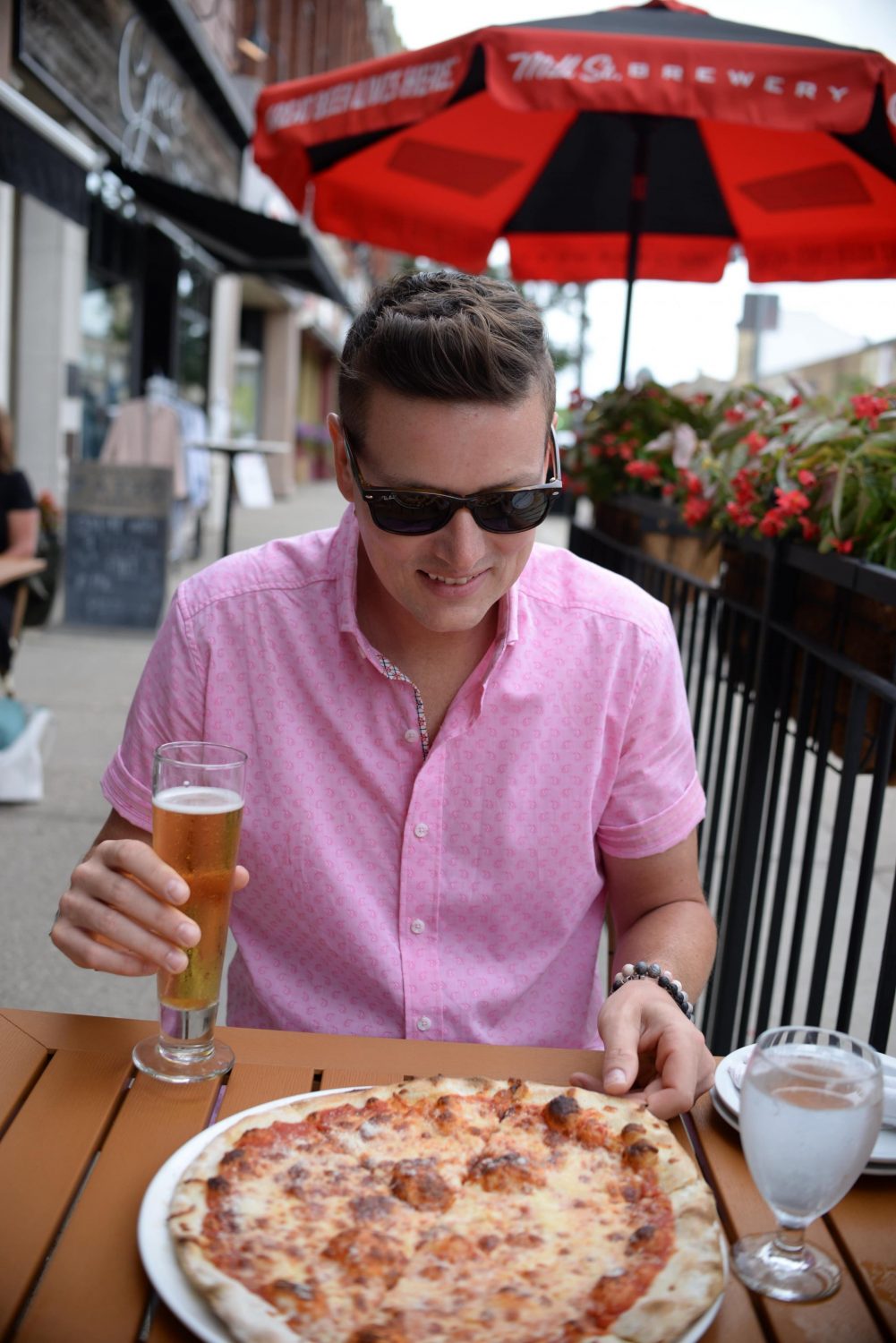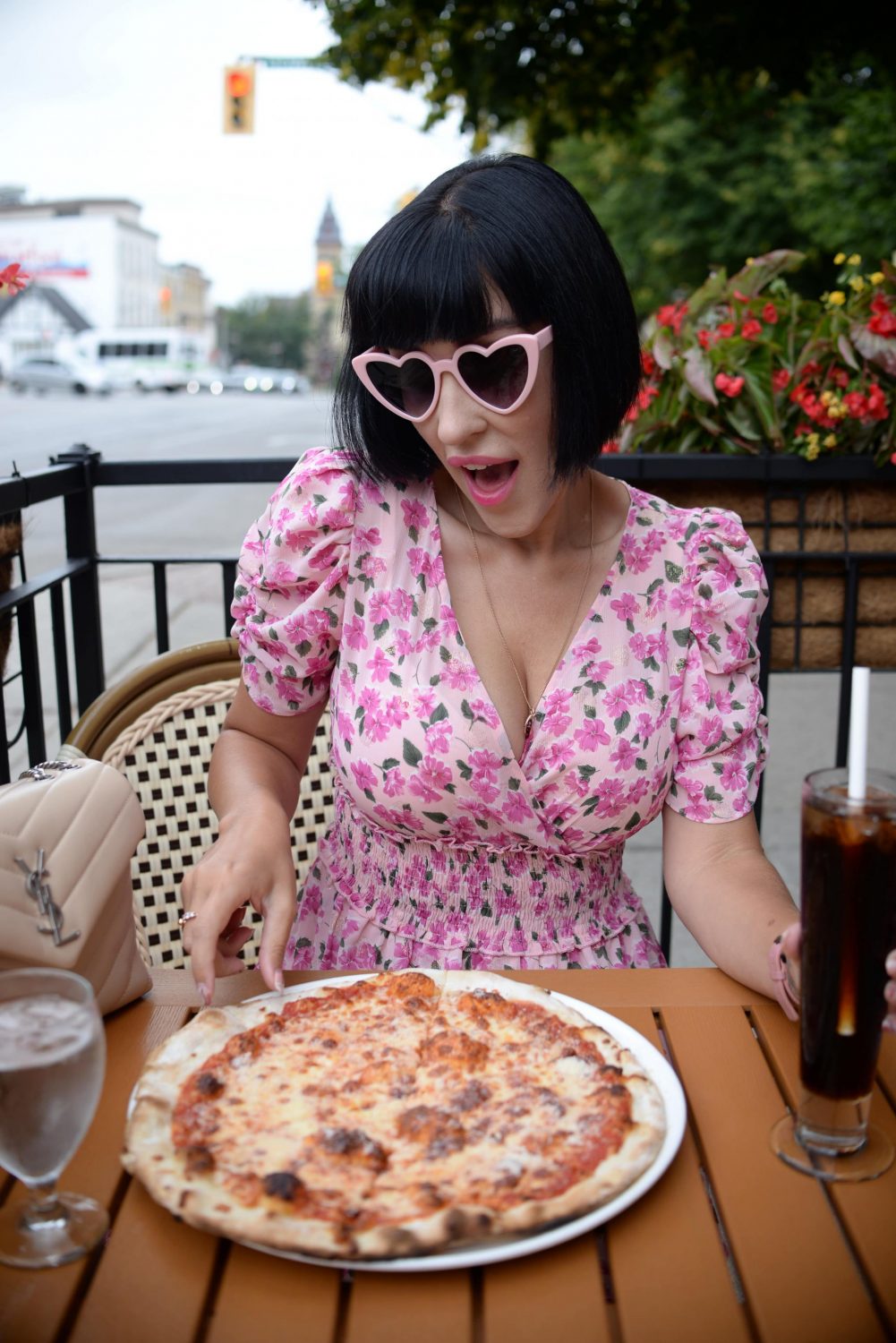 The Braai House is a South African inspired restaurant that focuses on open-fire cooking. I'm not going to lie, it's best if you're a carnivore, as the vegetarian options are limited. The staff did try their best in accommodating our wants/ needs and even adjusted a few menu options to make it vegetarian friendly. From in-house made beer, to wood-burning pizza, you'll feel right at home here. I highly suggest sitting outside, if the weather allows, and take in the beautiful décor with its fire table and torches.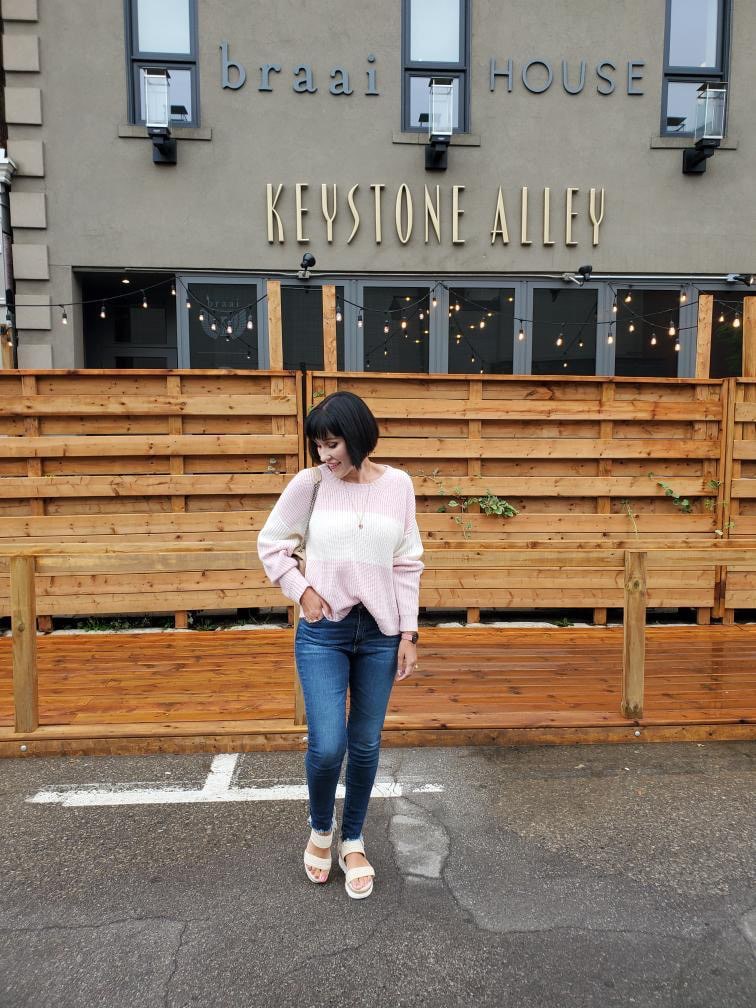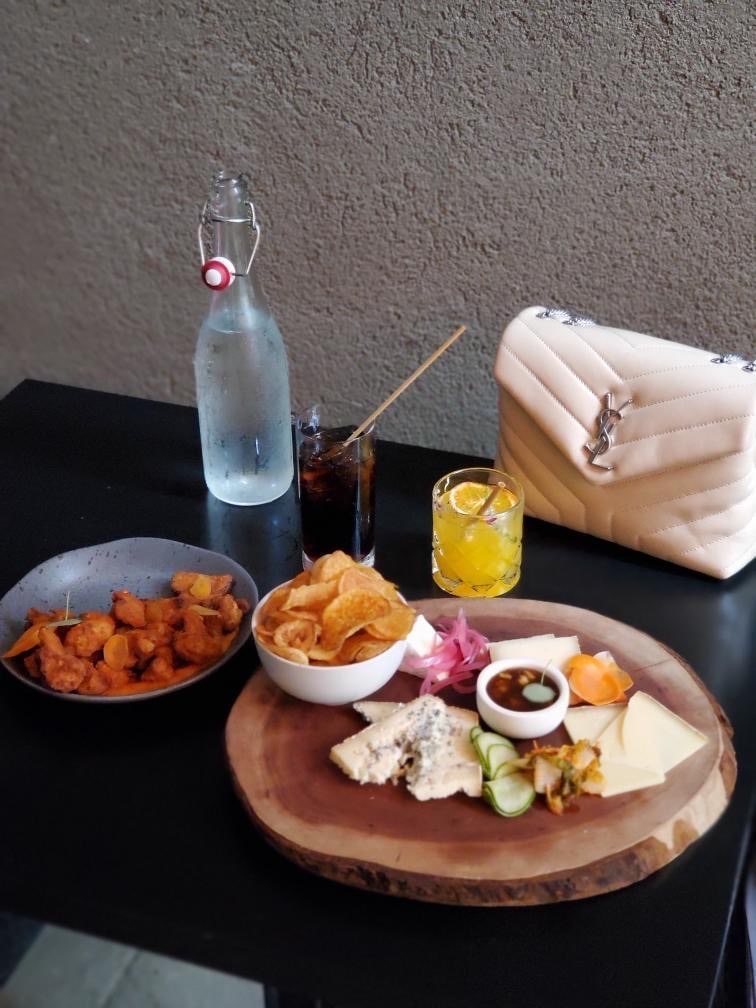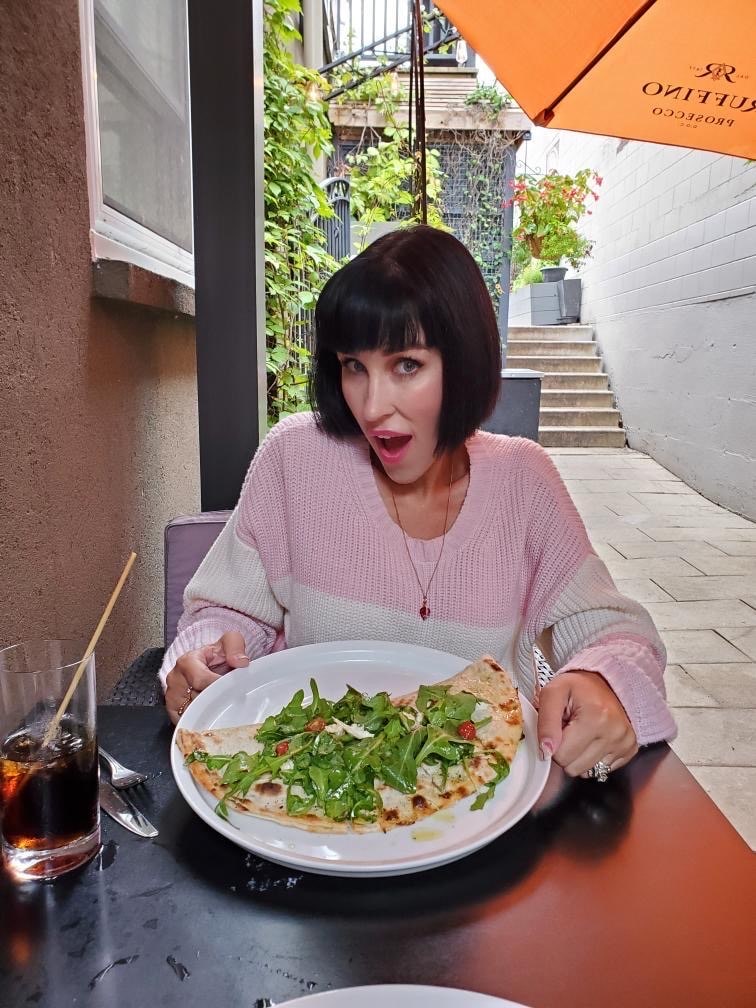 Speaking of food, have you taken the Stratford Chocolate Trail yet? Derek and I have experienced it a handful of times, and every time, we enjoy it more and more. This self-guide tour takes you around the town, into different shops and restaurants to experience some of the town's world-famous confectioners and bakers. For just $30, you can sample decadent treats and indulge in 6 different chocolate treats. You'll have your pick to over 20 different businesses just waiting for you to discover them.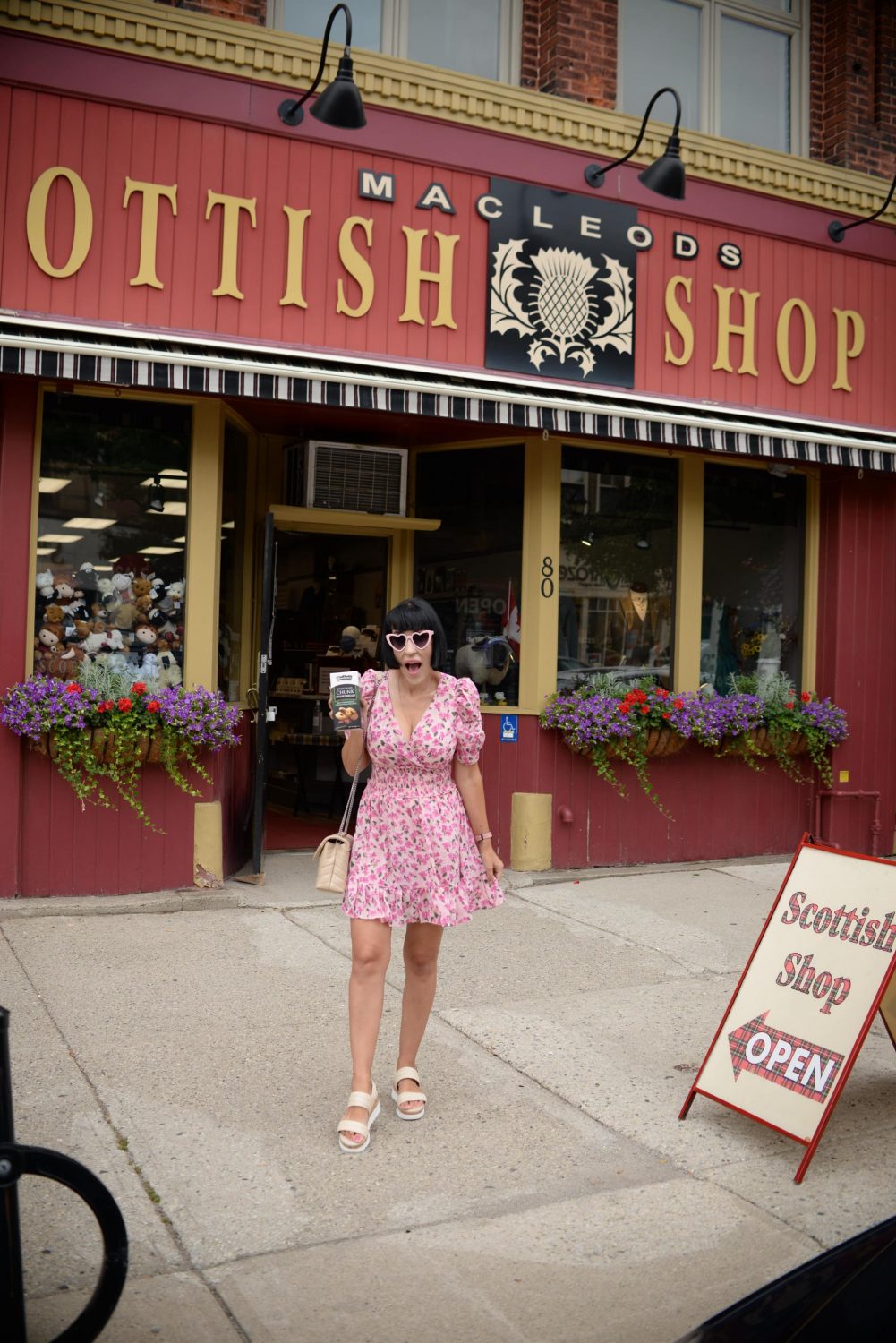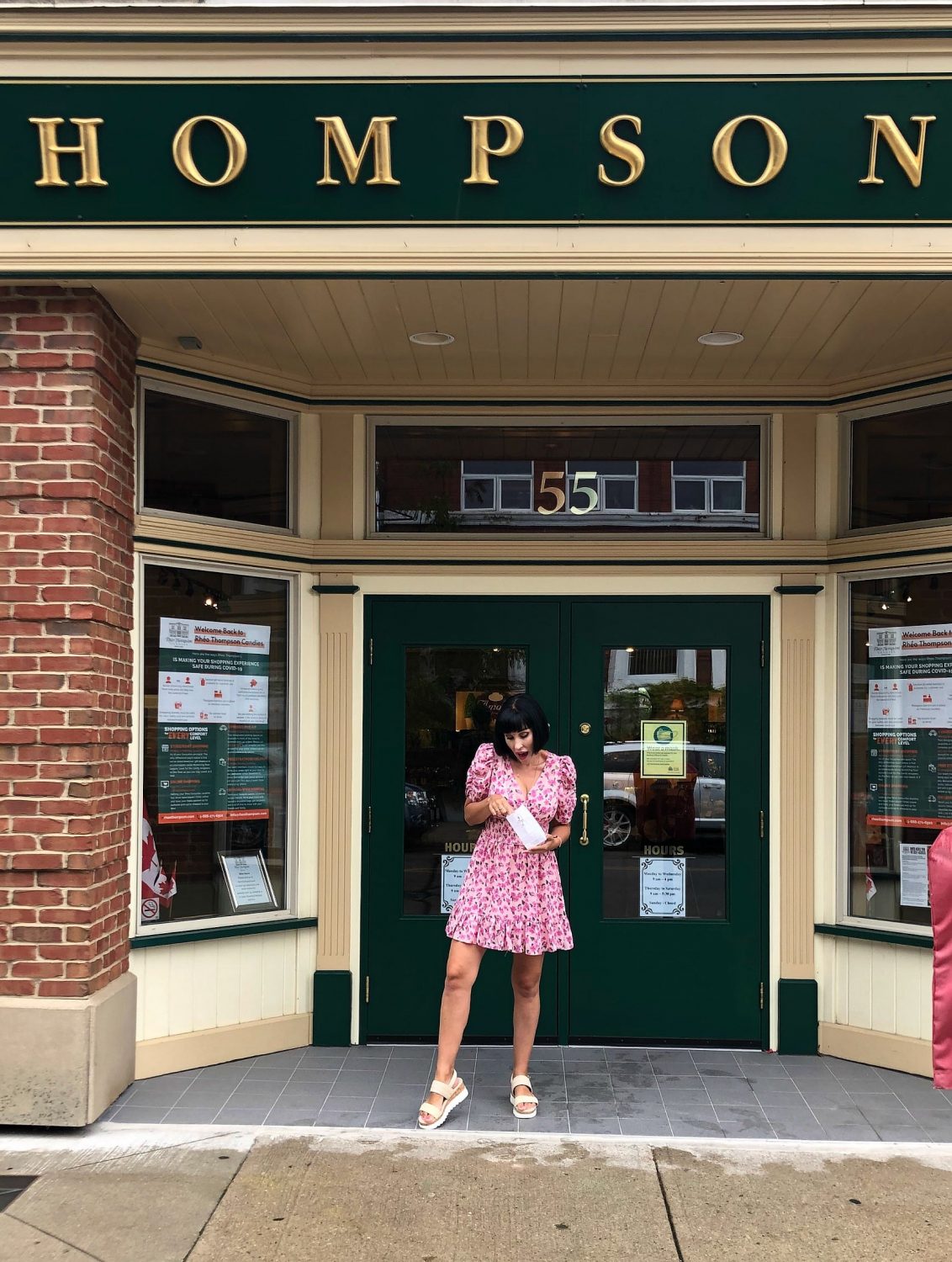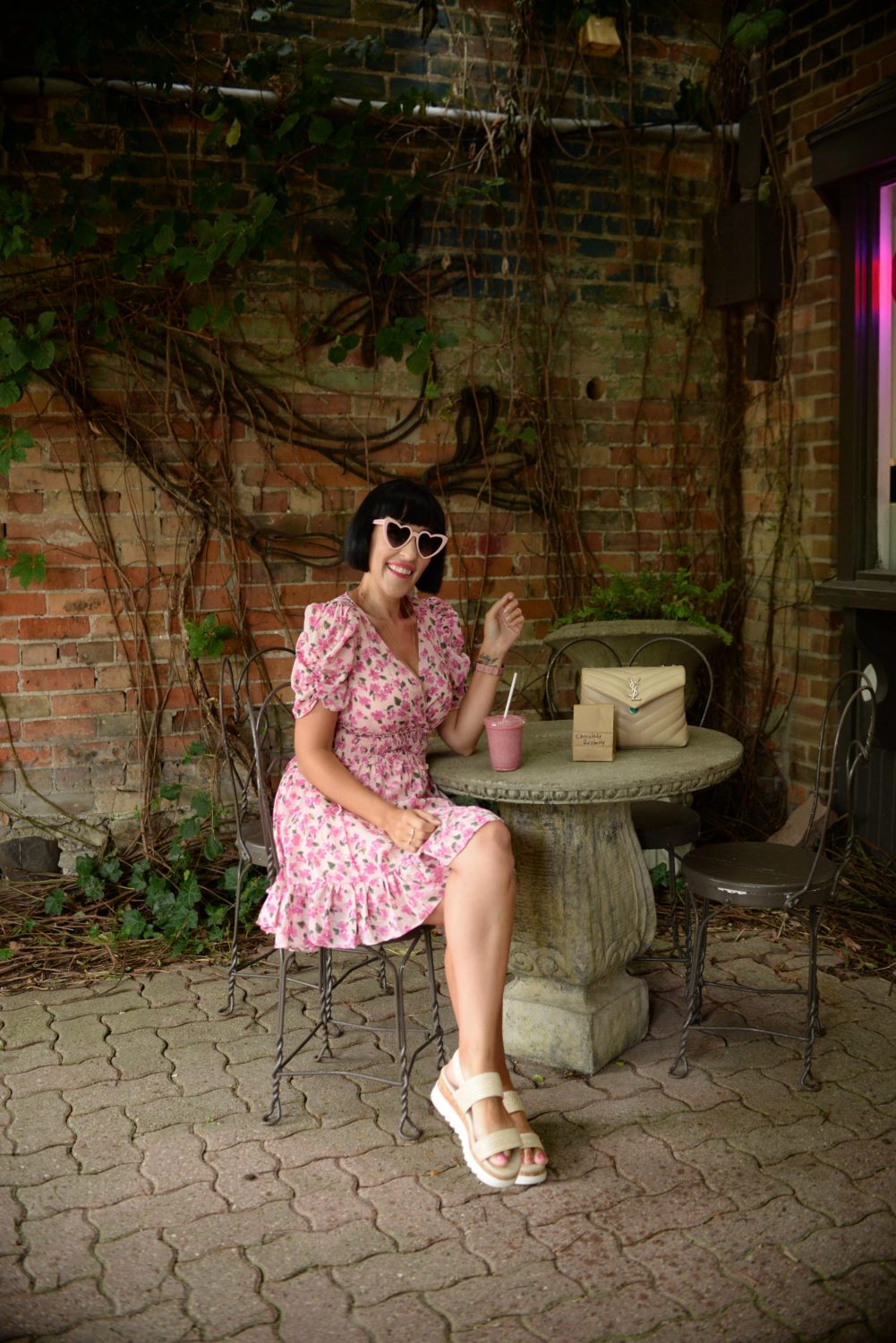 After you have your bag full of chocolate treats, head down to the water to experience Avon Boat Rentals. From paddleboats, canoes, and kayaks, adventure down the river in one of these babies. Feel the cool breeze on your skin, the sun on your face and the fresh air in your lungs. Take in the view, enjoy the duckies, and just relax and let the water drift away all your worries.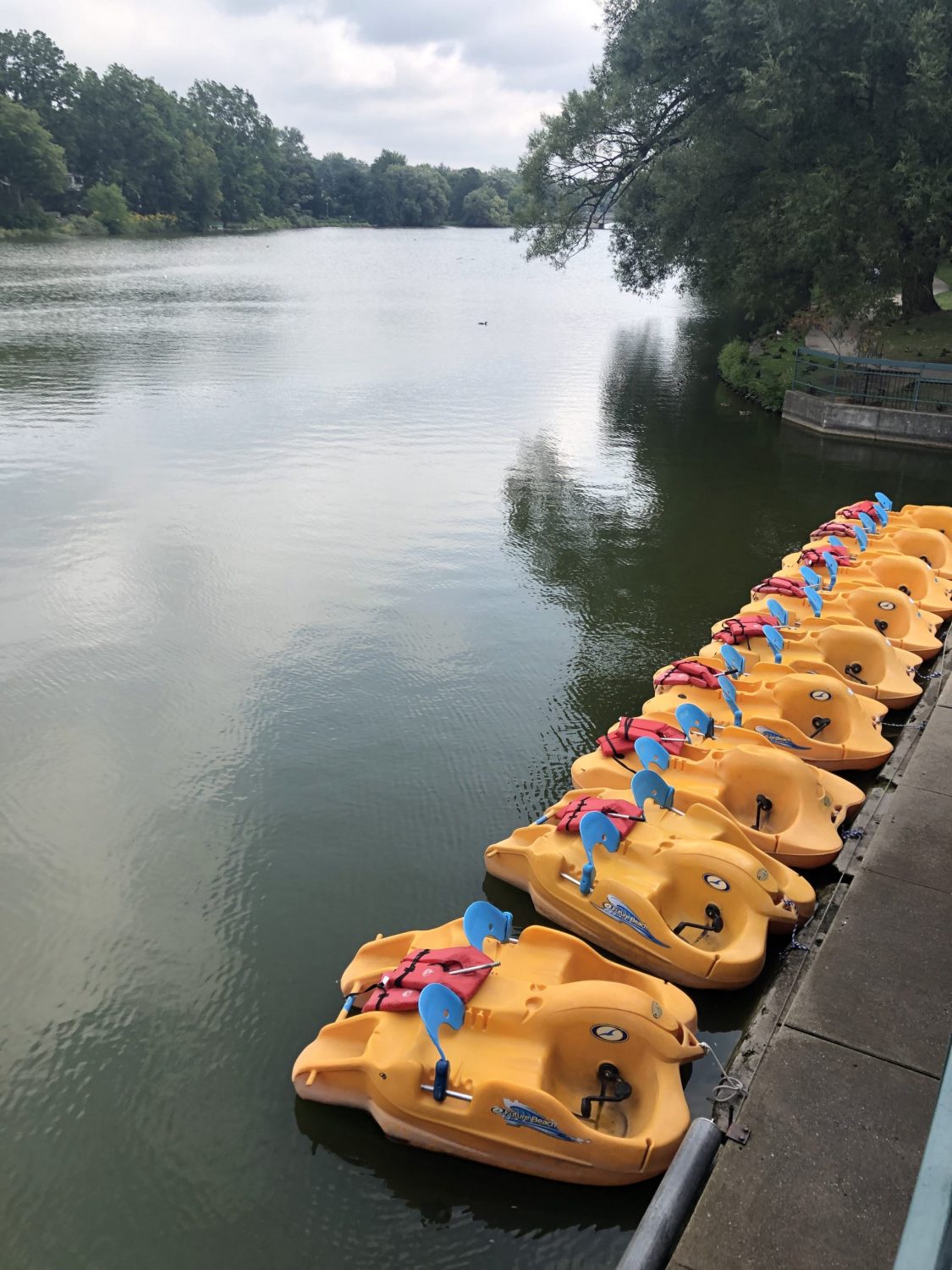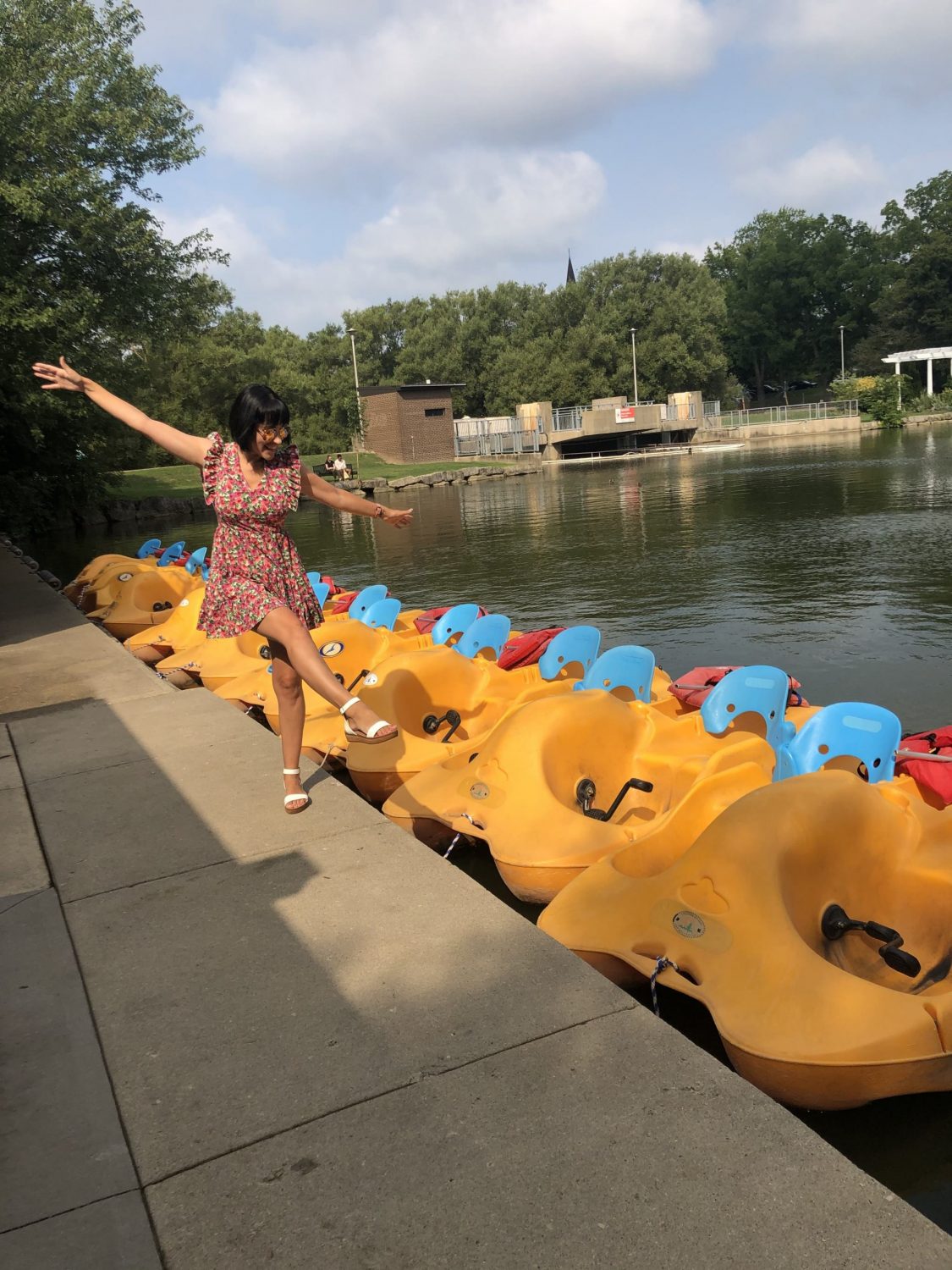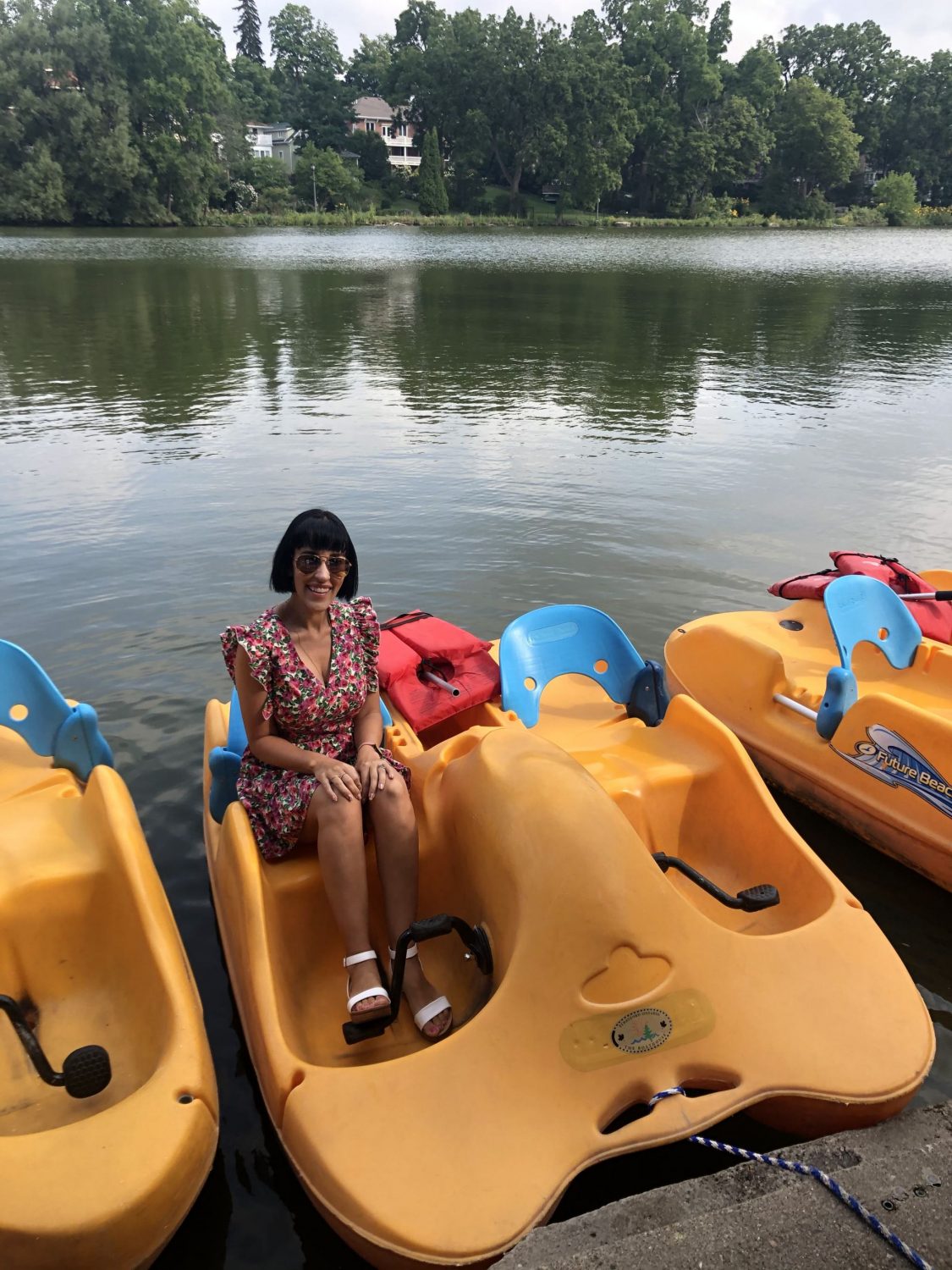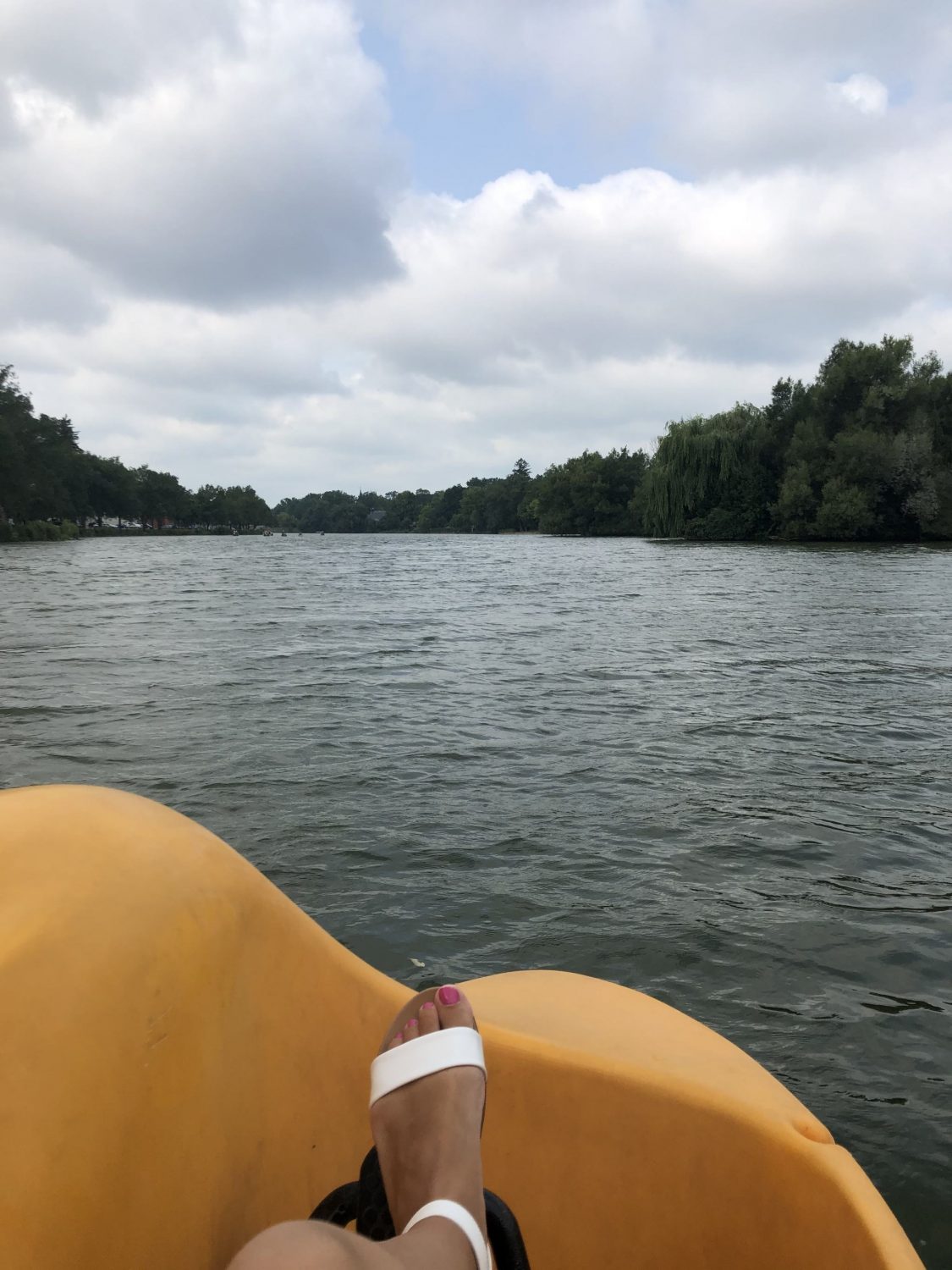 Speaking of relaxation, there's nothing more calming that a retro movie after a fun-filled day of sight-seeing. Pack up the car and head to Grand Trunk Shops Parking Lot at sunset for Movies Under the Stars. There's something about the drive-in that's super nostalgic, just bring some popcorn and soda and enjoy a classic movie under the stars.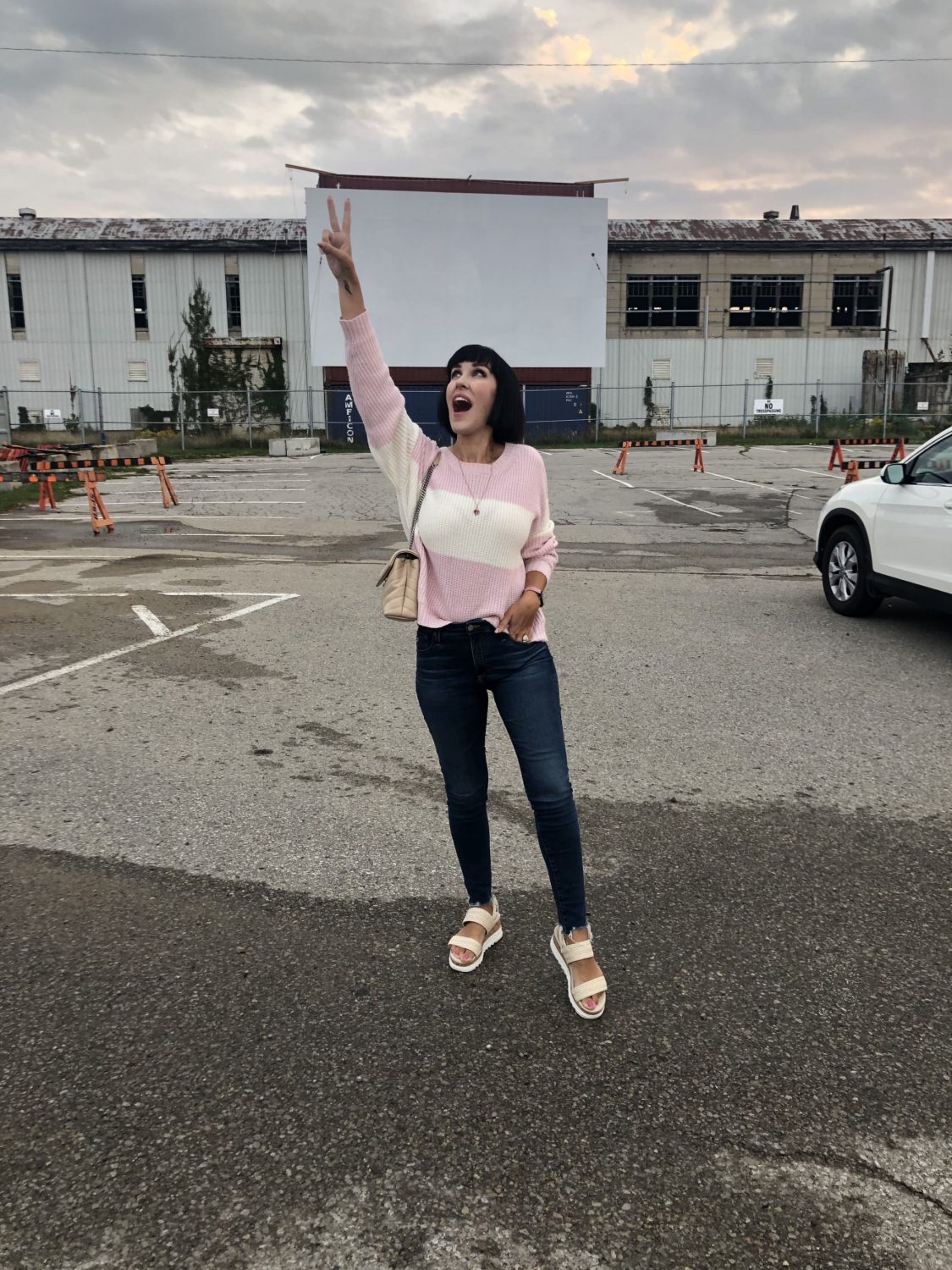 Do you even come to Stratford if you don't mention JB at least once? No matter how many times we visited, we never took the time to explore the Justin Bieber: Steps to Stardom exhibit… big mistake… it was fun, yet educational. I was shocked to see personal items from his and Hailey's wedding, but I was quickly informed that the museum works closely with this family to ensure new items arrive on the regular. Come get to know this Canadian superstar a little better and see personal treasures that you wont see anywhere else.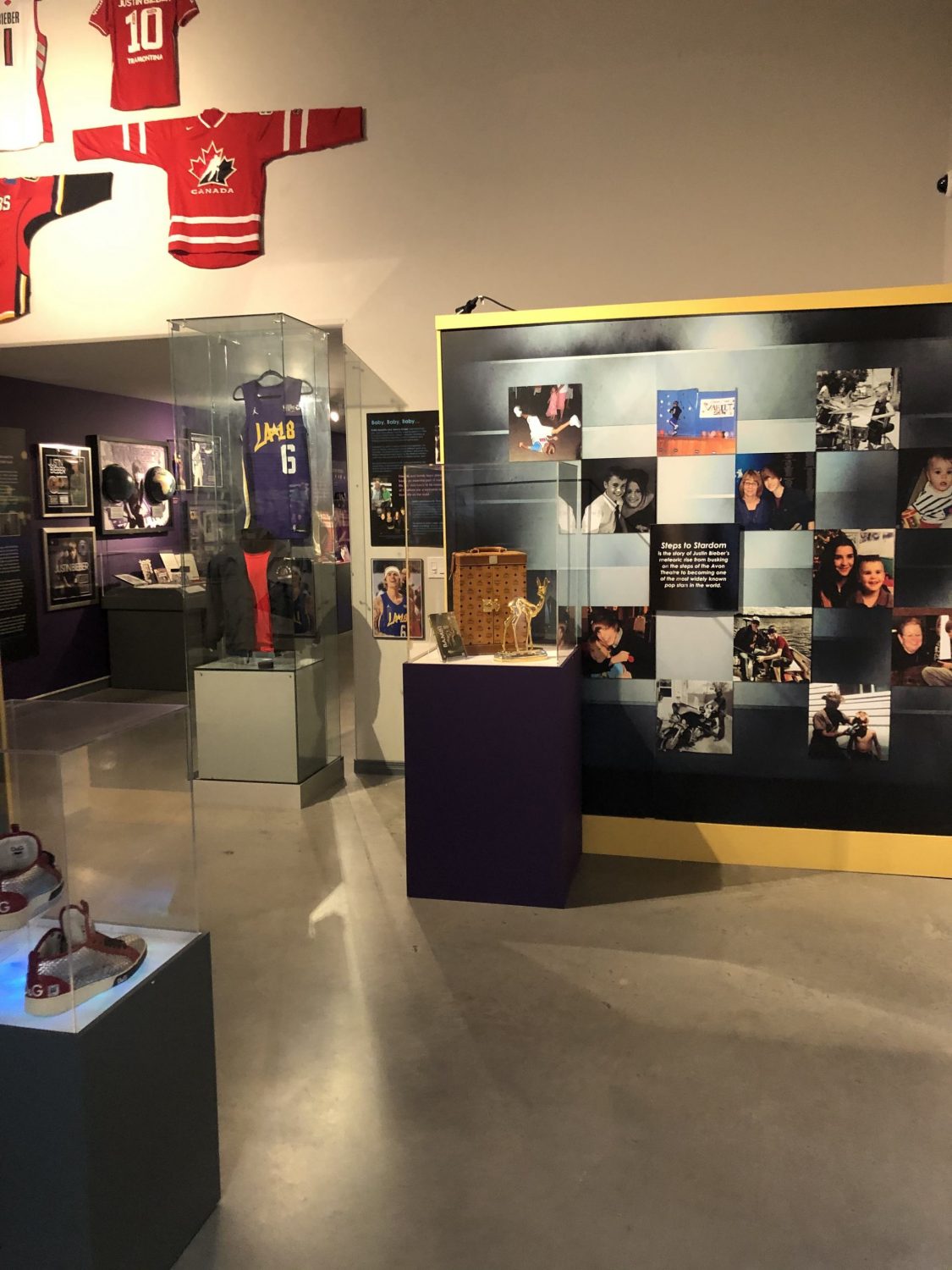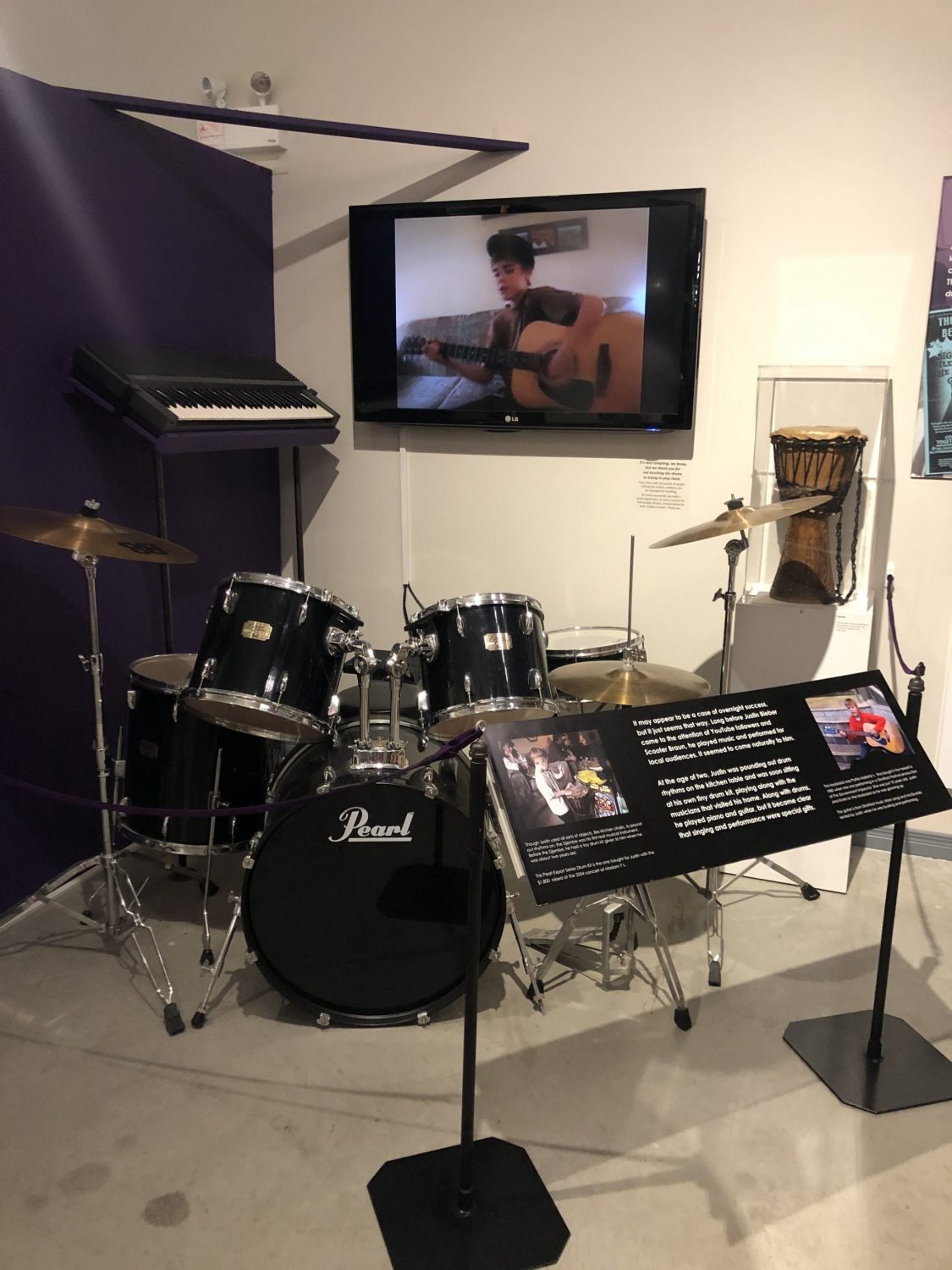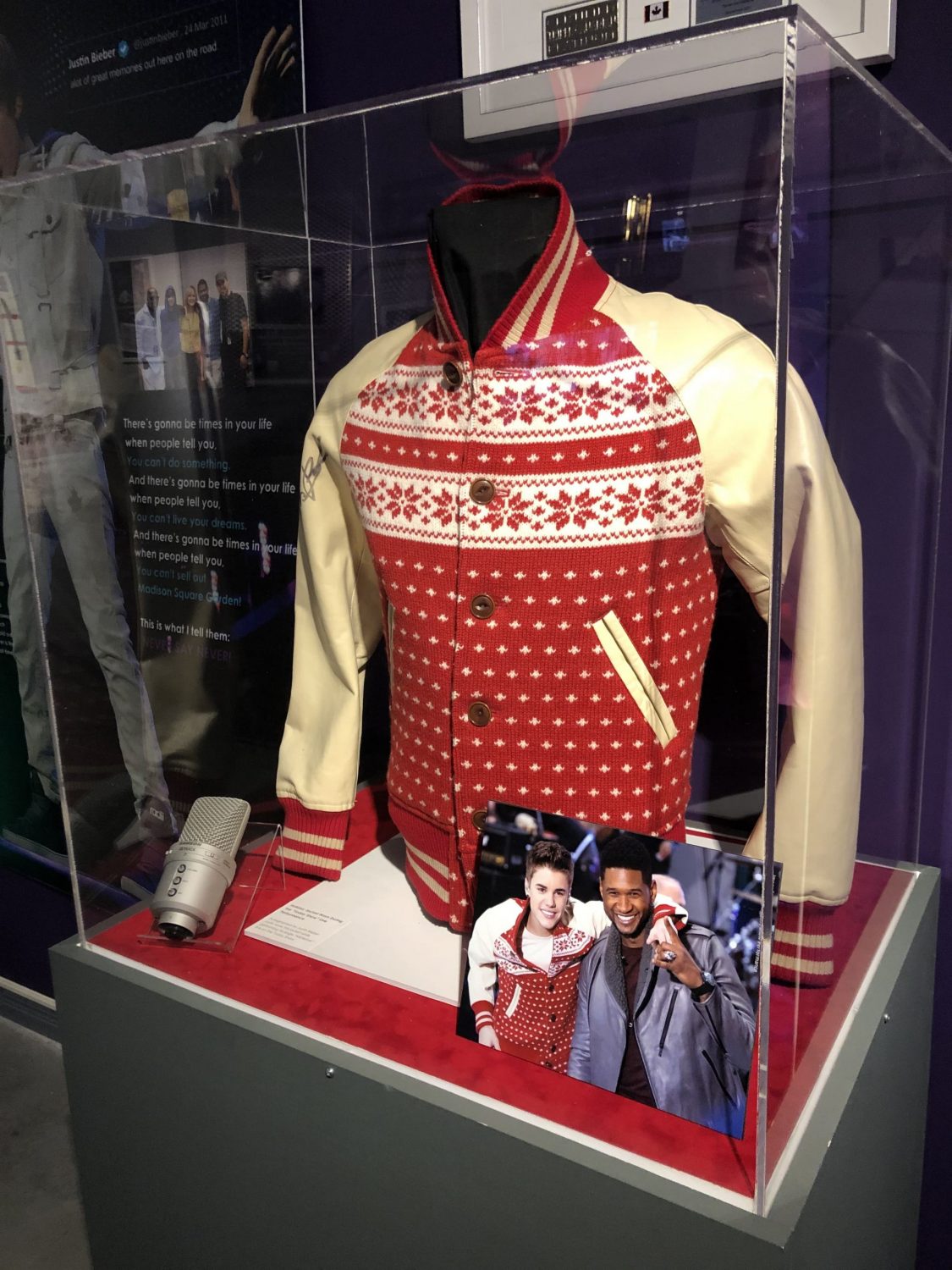 I know a lot of people have anxiety right now around traveling, partly because of the Covid, but mostly because of accommodations. Who wants to stand in an hotel lobby, with 50 other people, or have a room quickly cleaned right after someone checks out. The River Merchant Inn is a mixture between a high-class hotel and a 5-star Air B&B. You get all the amenities of a luxury hotel, without the hassle of a front desk or overcrowded hotel room. With 2 beautifully decorated private suites, right on the Avon River, you'll get a personalized experience without having to come into contact with anyone. Found within this award-winning heritage building, you'll find Music Suite, located on the second floor.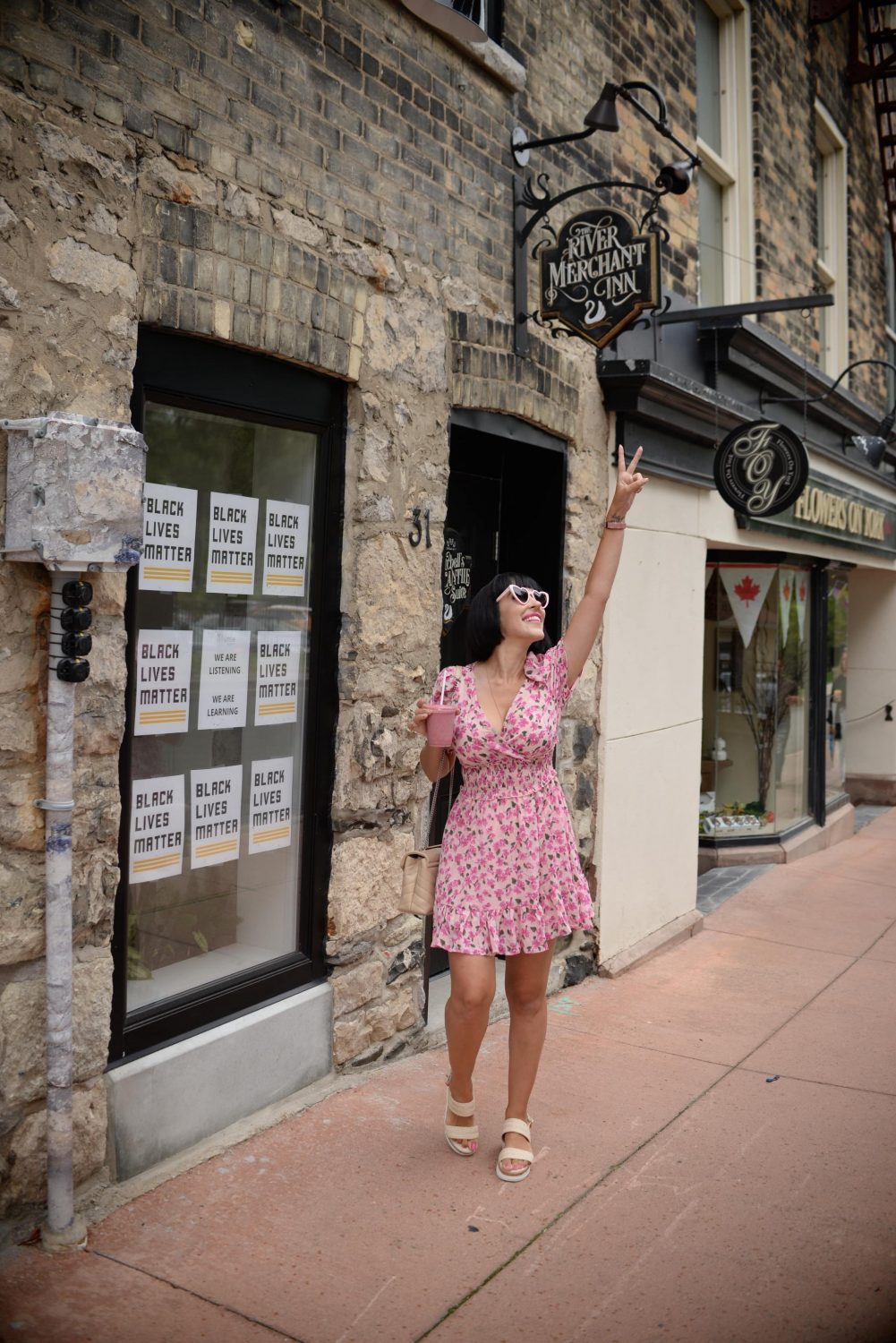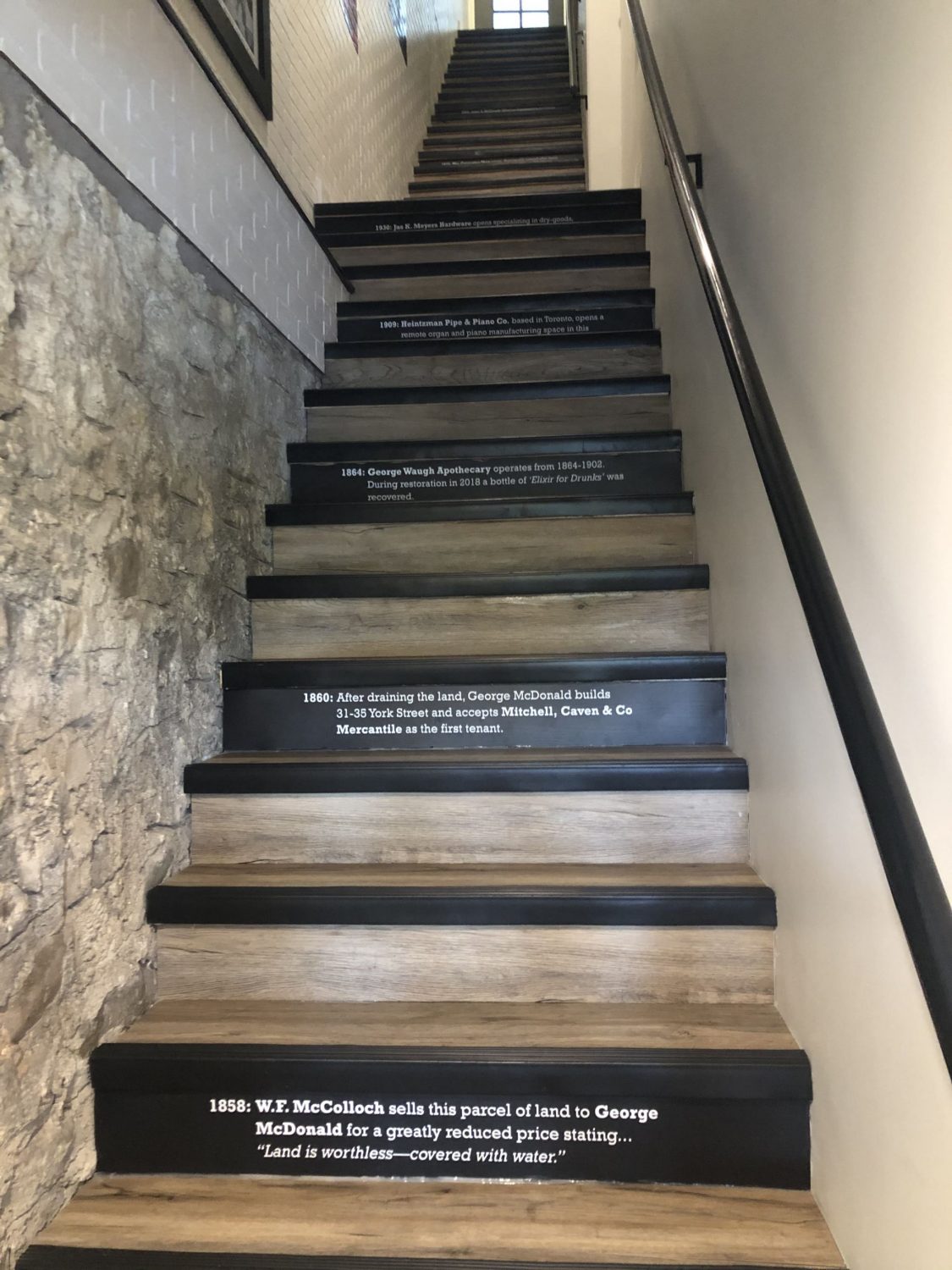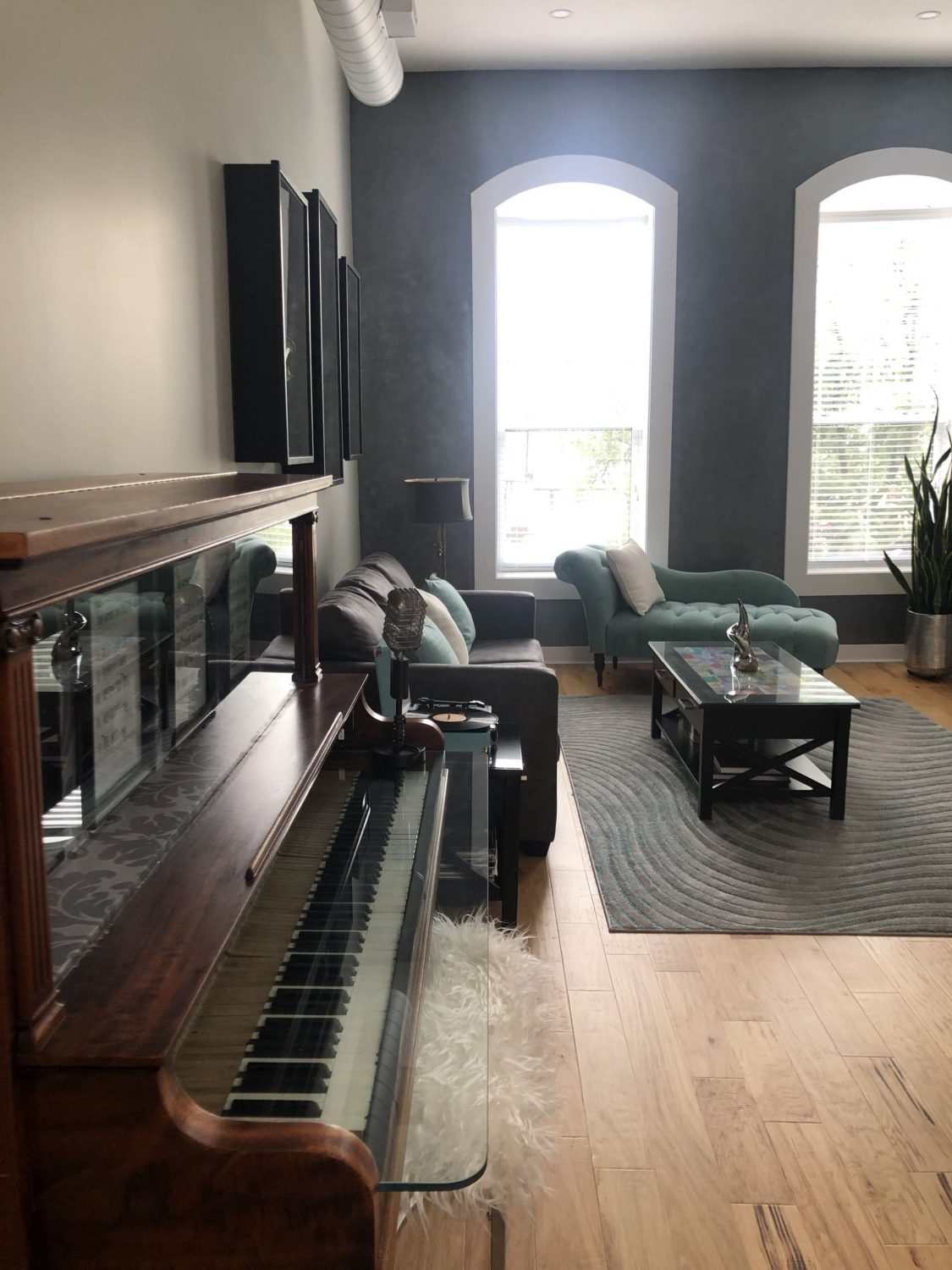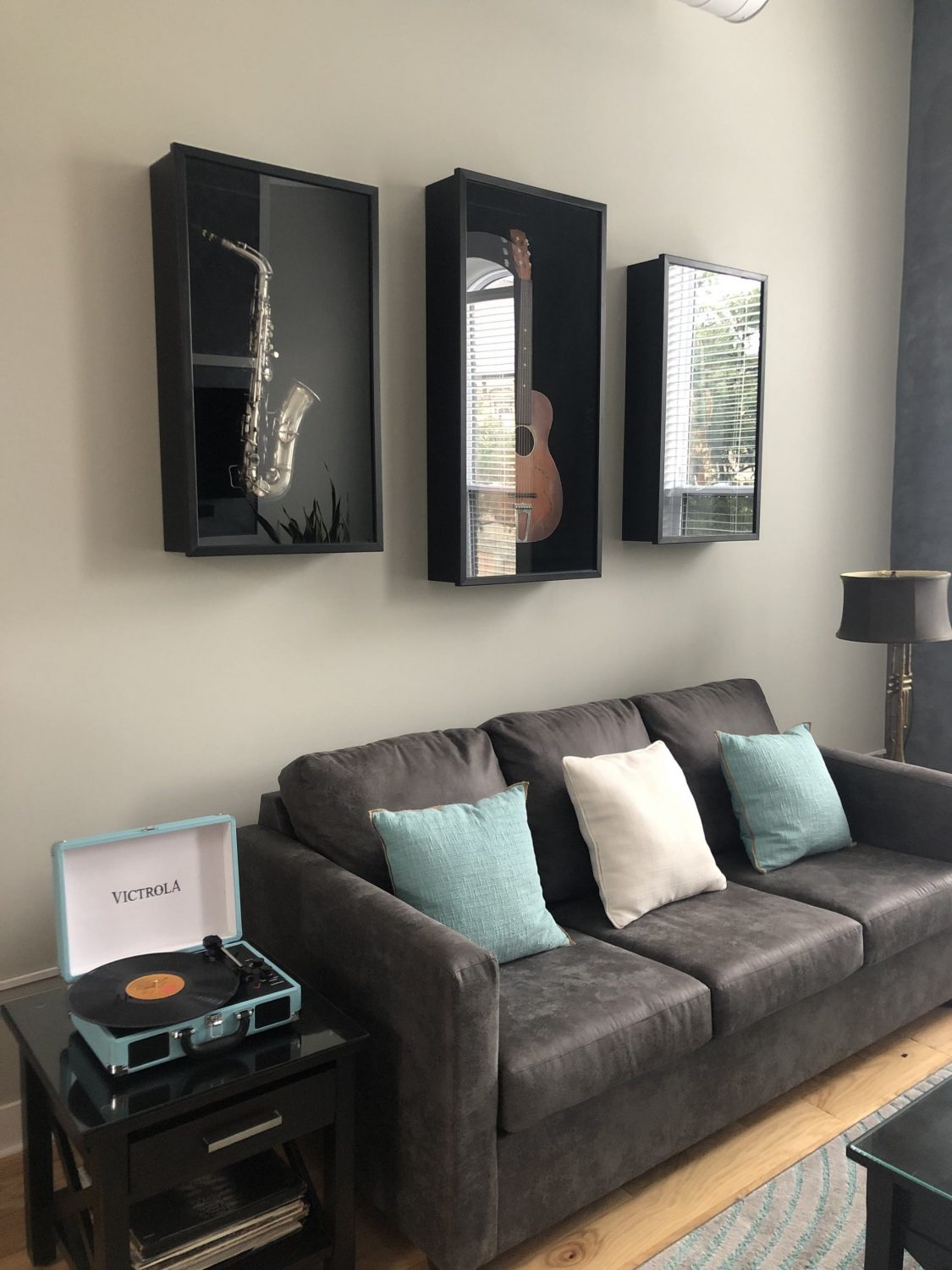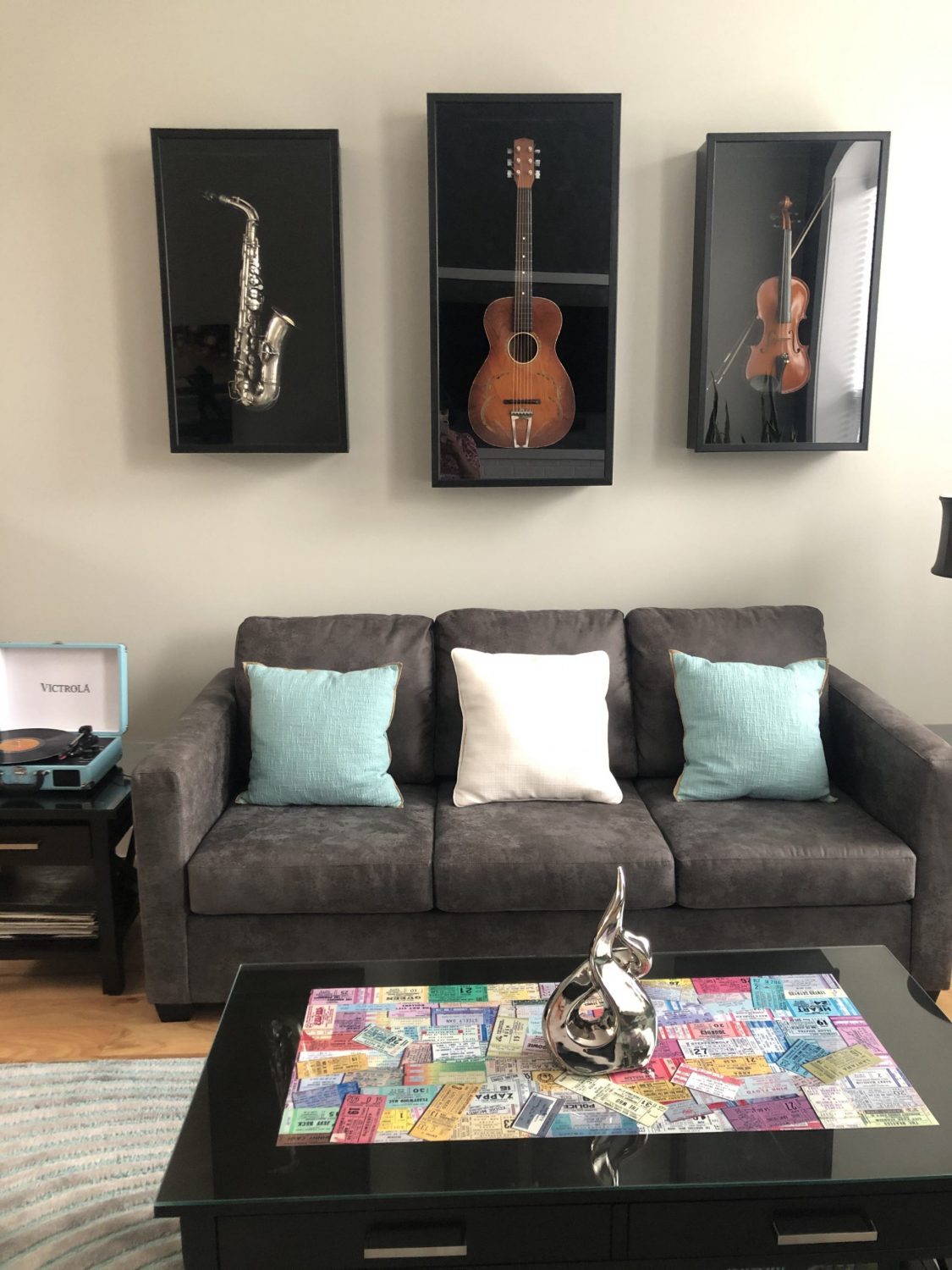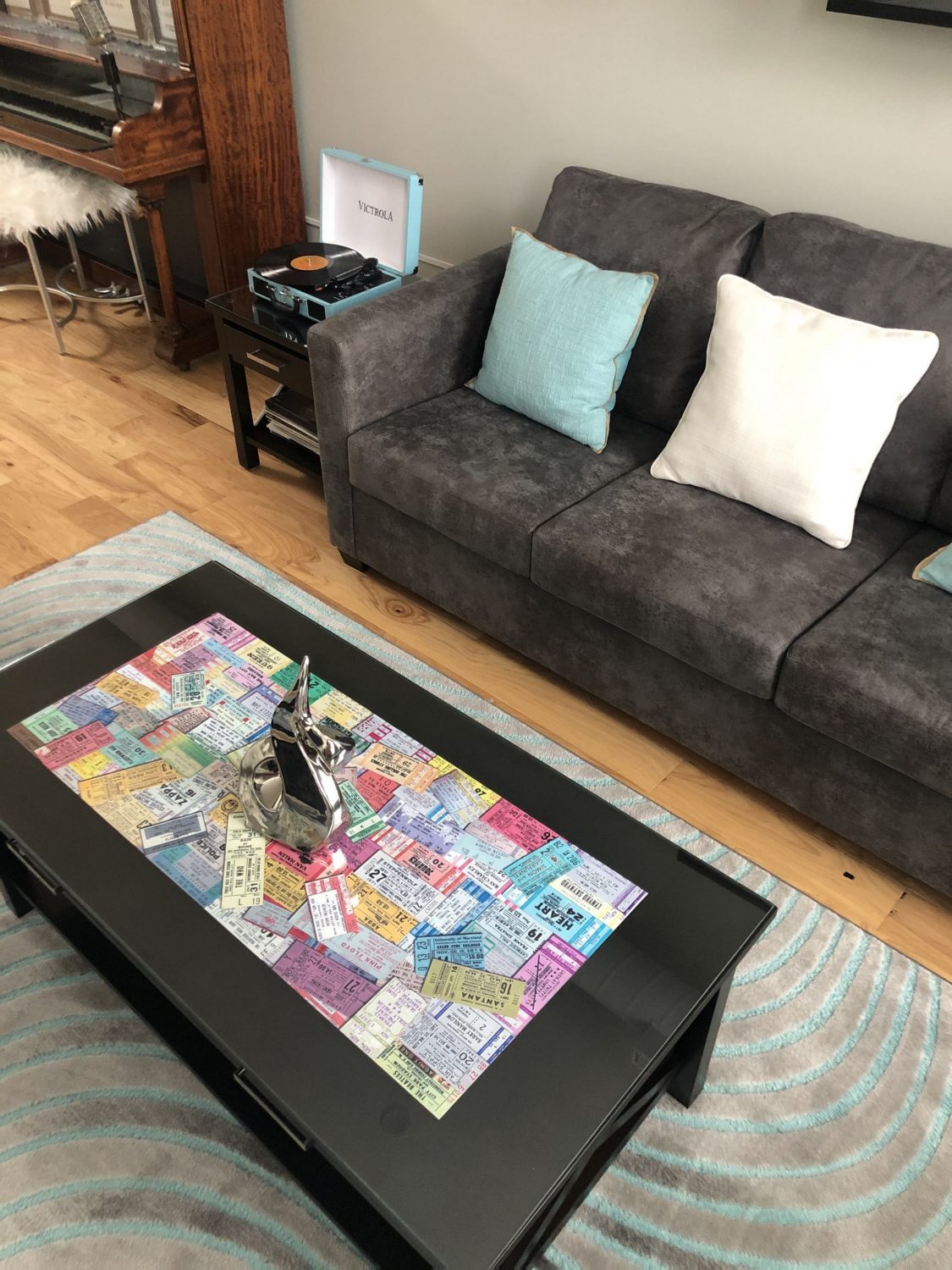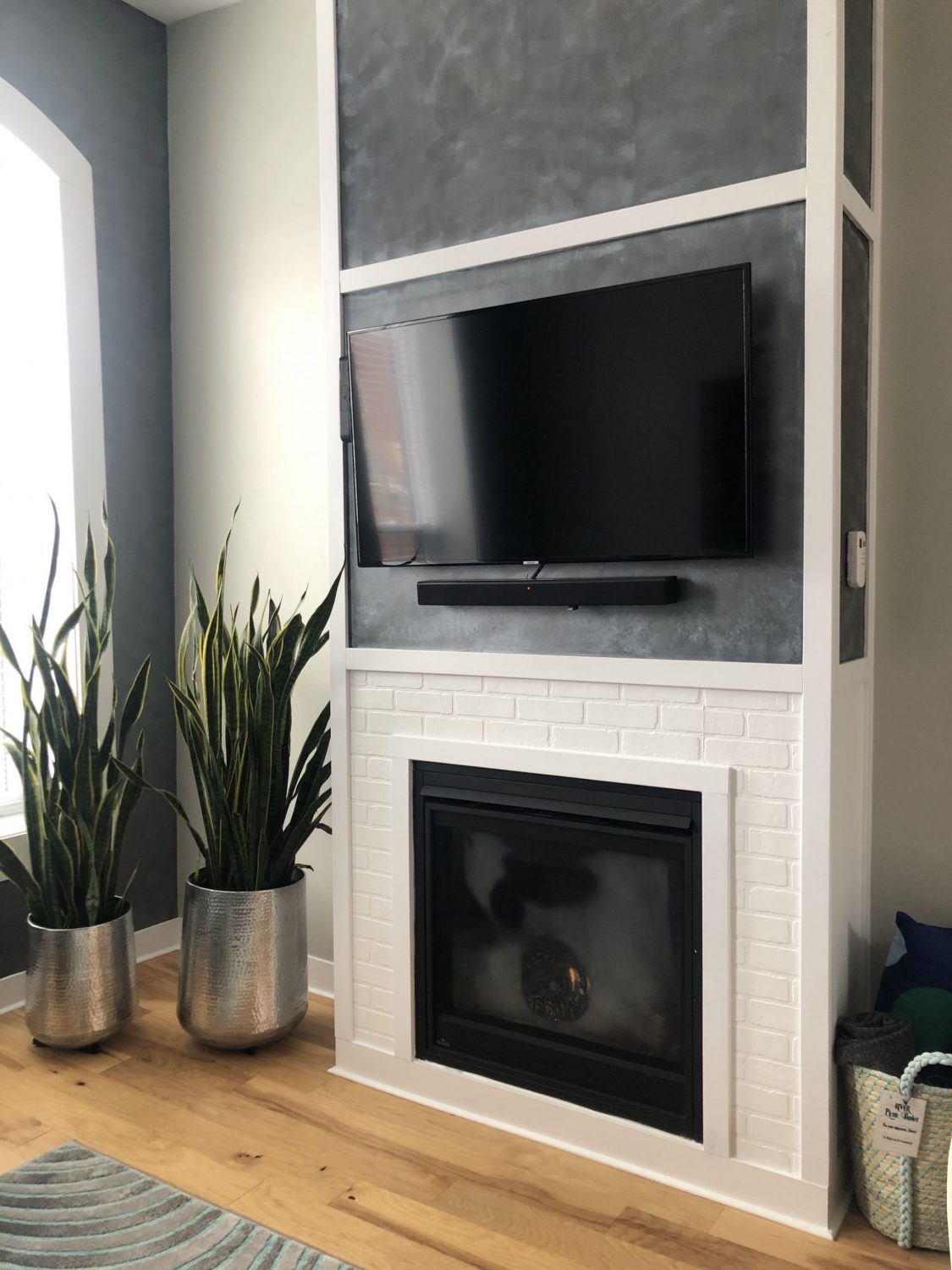 The River Merchant Music Suite is your first step to getting a musical history lesson with its array of music memorabilia. Feel right at home in this oversize suite, equipped with a full kitchen, featuring all major appliances, including a coffee maker, toaster, microwave, fridge and stove.