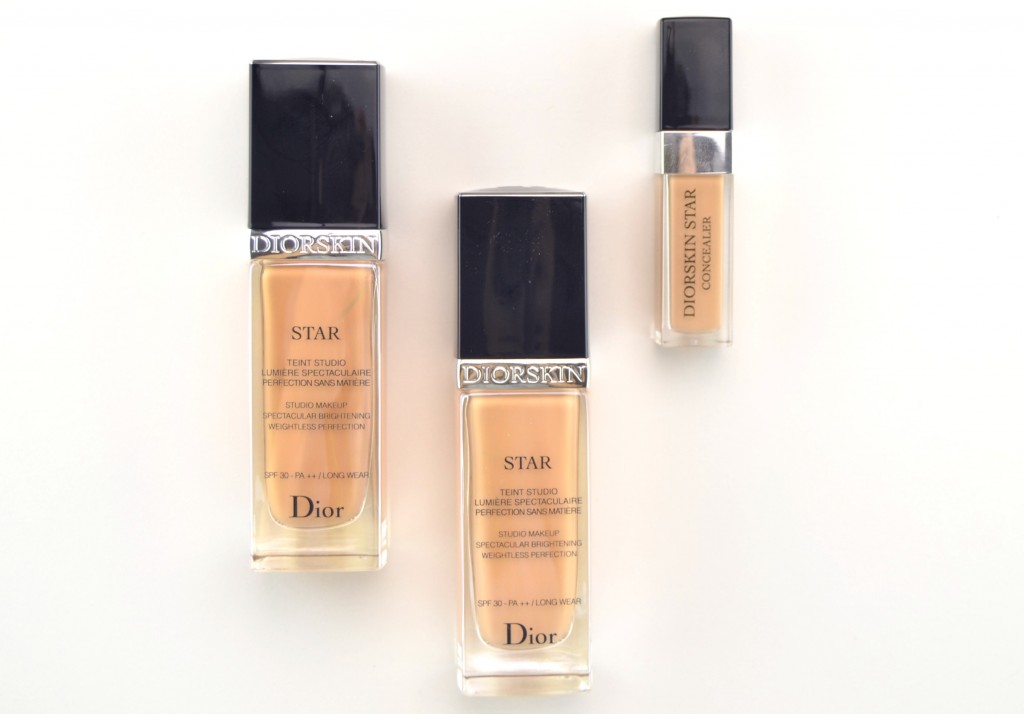 Light reflecting pigments

Dior is always on the cutting edge of innovated technology, and this season it released Diorskin Star Foundation, a unique and new approach on light reflecting pigments. Its intelligent pigments, with skin care benefits, instantly brightens and adds light-boosting radiance to the skin, much like the studio lightening found backstage at a fashion show. Its skin care benefits help to correct, reduce redness and dark spots over time with daily use. It's infused with two-dimensional light for a whole new way to glow. The light enhancers used in traditional foundation often give a shiny look to the skin or not enough diffused light, whereas this new foundation managed to bring the best of both worlds for seamless, radiant glow from within. It also helps to neutralise colour imperfections, while correcting the overall unevenness of the skin. Added bonus, it contains SPF 30, which is extremely high for a foundation.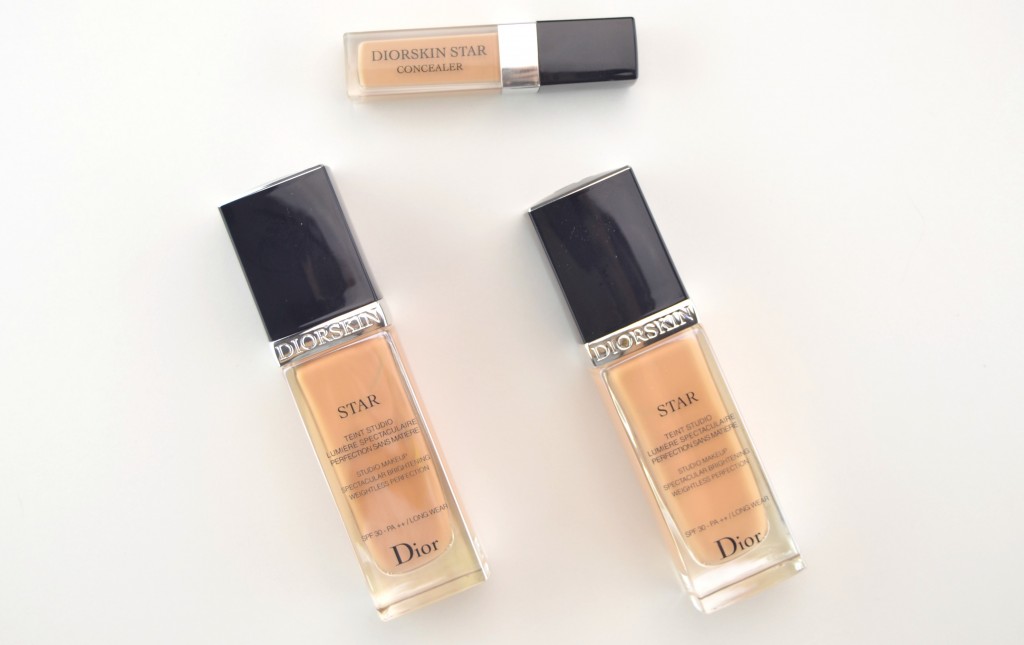 Diorskin Star Foundation comes in a chic, square glass bottle with pump and has a lightweight, liquidy formula that glides onto the skin easily and evenly. It provides a medium to full coverage with a matte finish that's still luminous, never dull or flat. It's extremely blendable, with either a brush, sponge or your fingers. One layer gives you medium coverage, but its easily buildable formula can provide a full coverage look by adding a second layer. This will hide everything from sun spots and blemishes, to hyperpigmentation and freckles, without looking cakey or too heavy. It dries fairly quickly, but is still easy to work with and blend out. Once set, skin will feel dry to the touch without the need of a setting powder. It gives a smoothing and brightening effect that looks extremely natural and stays put for a solid 8 hours without fading or oxidizing.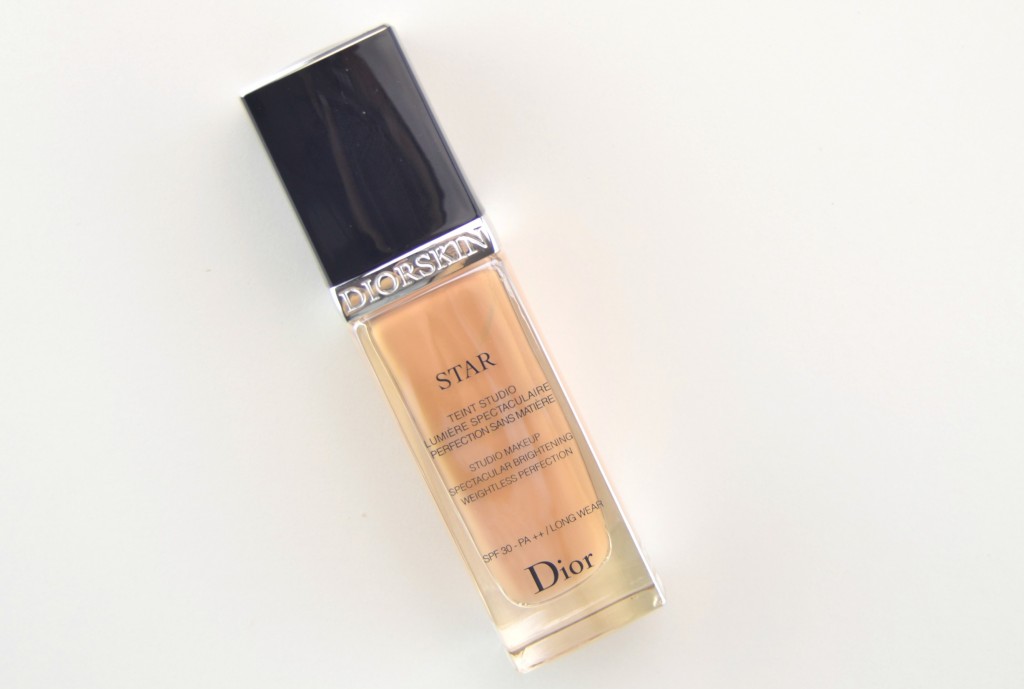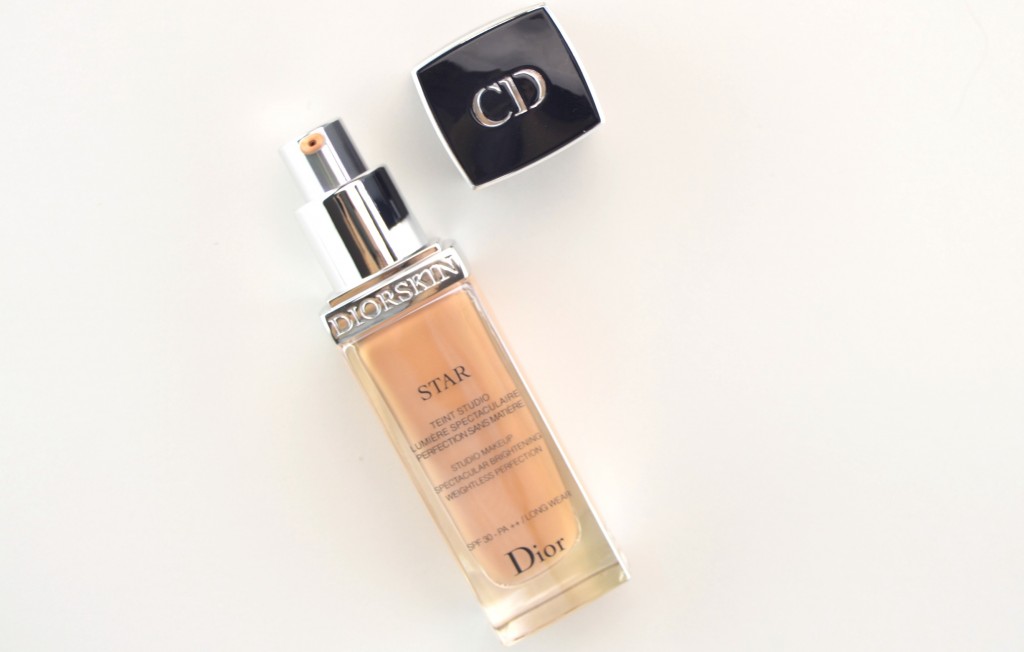 Although the two colour shades of Diorskin Star Foundation I have don't match my skin tone, I've been wearing them around the house on my days off to see what I think. I really enjoy the flawless look it gives my skin without looking like I'm wearing makeup at all. It does give my skin an extra boost of brightening effect with a natural radiant glow, without looking greasy or shiny. Think, your skin, but better. I love how effortlessly it blends into the skin, whether I'm using a buffing brush or my beauty blender. One of the main reasons I loved this foundation so much, is the fact no matter how many layers I applied, it never looked cakey. It feels so light on the skin, almost as if I was only wearing a tinted moisturizer, but gives me the effects of a long-wearing, full coverage foundation. Because of the correct properties, I didn't feel the need to apply any concealer. It reduces any redness around my nose and hides any dark spots and minor breakouts beautifully. It has fantastic coverage, radiant finish and is light on the skin. It retails for $50 for 30 ml and comes in 14 new shades.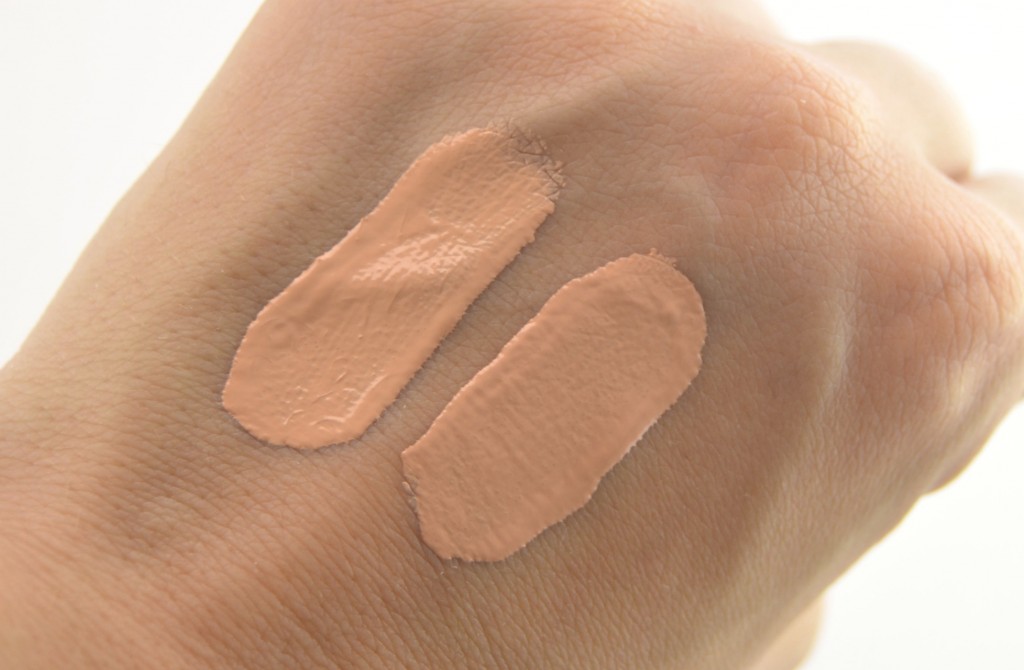 Diorskin Star Concealer is an illuminating stretch-effect concealer for eyes sculpted by light. It helps to instantly neutralize dark circles and illuminate the contour of eyes. It also helps to fade away the signs of fatigue for more dazzling eyes.
Diorskin Star Concealer comes with a built-in, sponge tip applicator that helps to deposit the perfect amount of concealer onto the skin. You then just gently tap with fingers to draw out the product and blend. It has a thicker consistency and texture than other concealers, providing you with full coverage for both under the eyes and hiding dark spots and hyperpigmentation. It applies effortlessly, blends seamlessly into the skin and stays put for the entire day.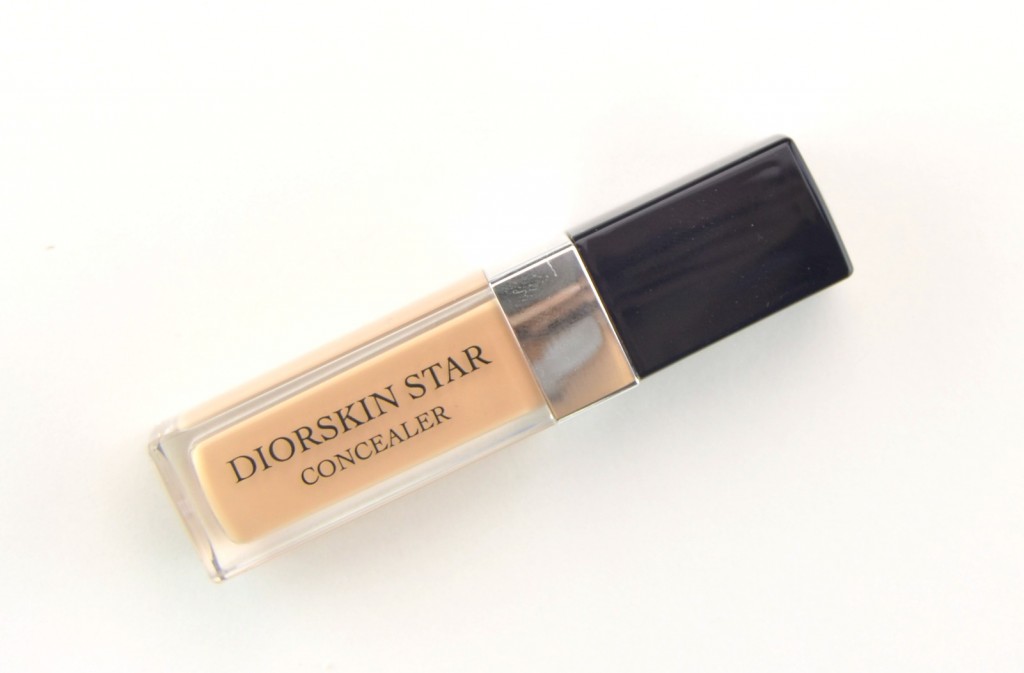 Again, this Diorskin Star Concealer is a tad too dark for my pale skin, but I've been testing it out at home. Let me just tell you, it's perfect for those with drier skin, as it does a wonderful job at keeping my under eyes hydrated and smooth. It gives a silky, flawless coverage that's almost like a concealer and eye serum in one, it is so moisturizing. It retails for $36 and comes in 5 new shades.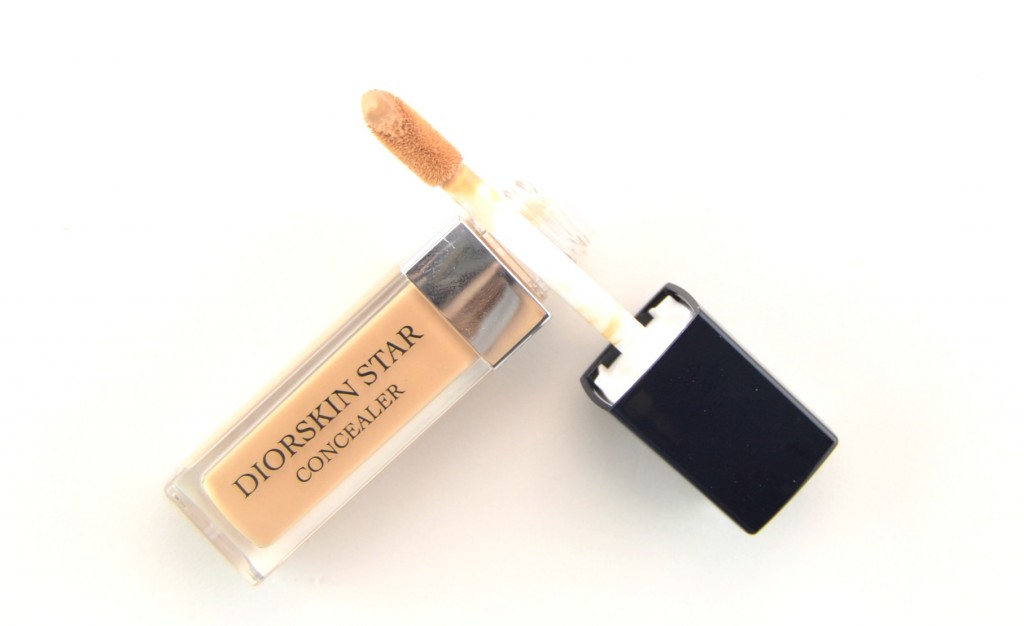 Also being released, with these 2 new products, is the Diorskin Star Foundation Sponge, which to me, looks like a black Beauty Blender? This tool is designed to make application process a lot easier, thanks to its egg-shape that has a multidimensional reach across the face. It allows for perfect blending on every part of the face and helps you achieve a polished, radiant, sculpted face. It retails for $20.