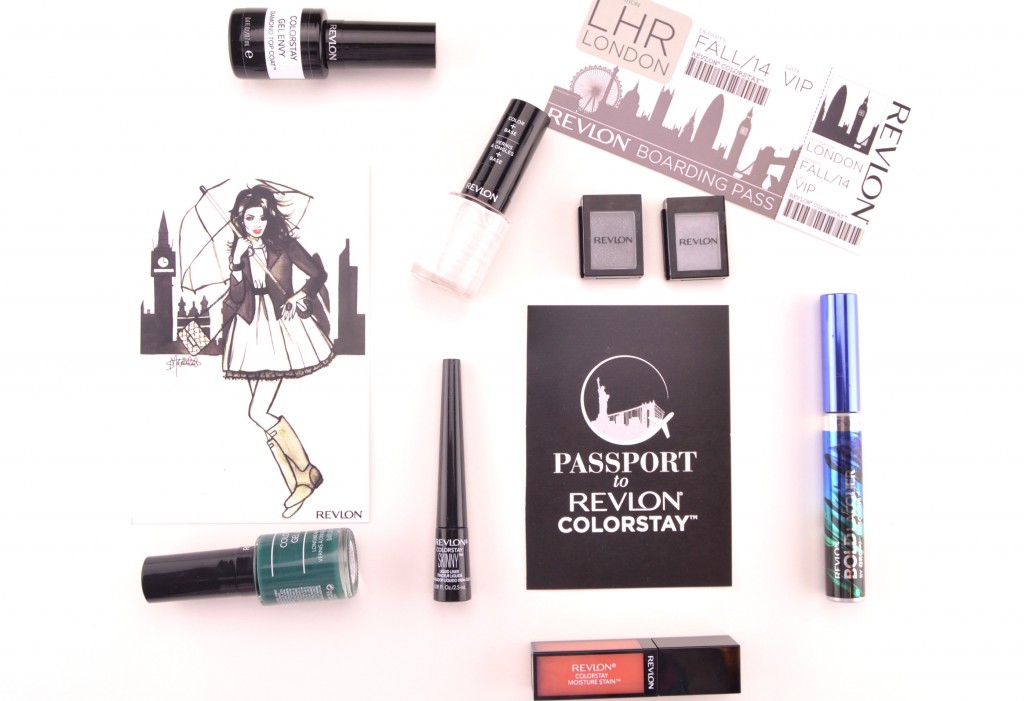 London Lady

What comes to mind when you hear cities like New York, Paris, Shanghai, London and Stockholm? I instantly think, fashionistas. Revlon has put together city inspired looks to help you transition into fall and help you recreate different looks from some of the most stylish cities on the planet. Get your passport to Revlon Colorstay with all the products you need to create the hottest looks this season, with a step-by-step guide on which products to buy and how to apply them.

I currently live in London, London, Ontario that is, but it has always been a dream of mine to travel to London, England. Today I got to experience the true meaning of being a London Lady, with the help of Revlon. I achieved this look using some of Revlon's ColorStay top products and simple instructions helping me one step of the way. This look is extremely edgy thanks to its intense smoky eye, but still has a girly feel with a natural lip.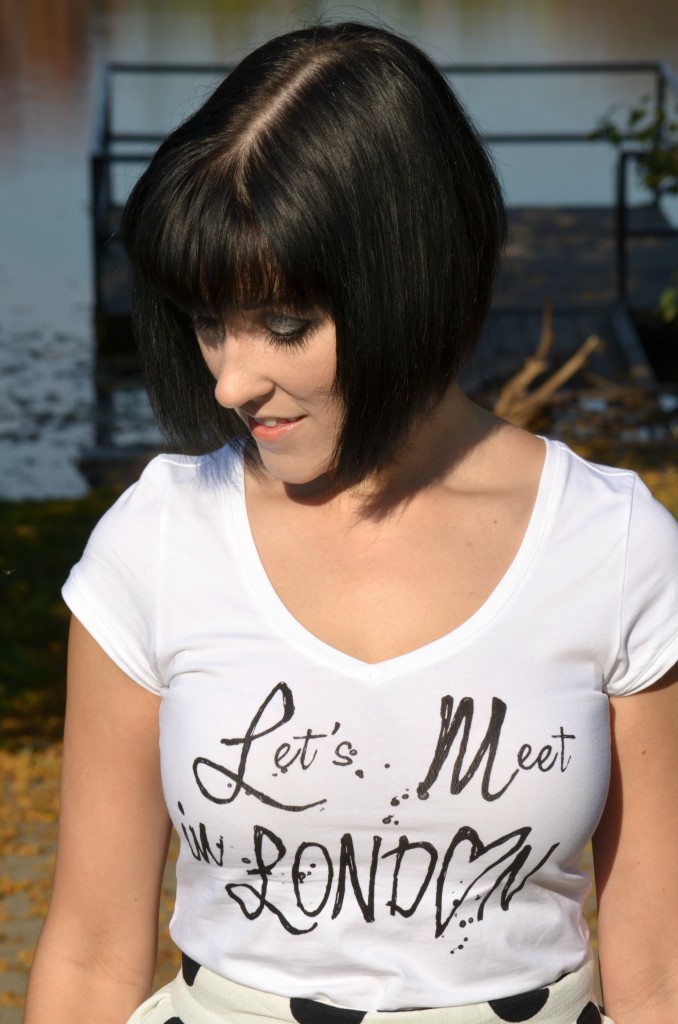 First, start your adventure with a fresh face using Revlon ColorStay makeup that will help you look flawless for up to 24 hours. This amazing foundation doesn't cake, fade or rub off during your flight (or daily activities) and with a large selection of over 20 different shades, there's a colour to suit everyone.
Next step is creating that perfect, smoky eye. Start with Revlon ColorStay ShadowLinks in Gunmetal along the inner corner of your eyes to the outer crease, creating an angled line. Use Revlon ColorStay ShadowLinks in Onyx to extend the line slightly outside the outer edge and blend the two colours together. Also use Onyx along the lower lash line for even more definition. Both shades apply beautifully, blend out easily and are extremely pigmented using only the smallest amount of product. Both shades lasted throughout the day without creasing or fading. It retails for $3.49 each.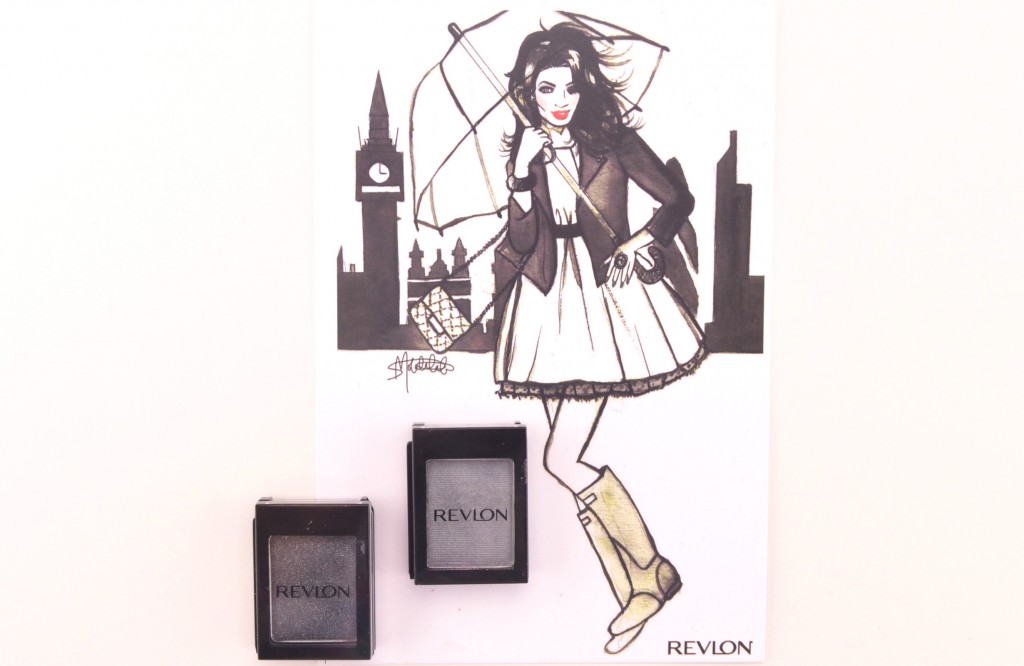 Create definition by using Revlon ColorStay Skinny Liquid Liner in Blackout on upper lash line and outer edges of lower lash line. Its fine brush and extremely fine tip allows for precise and easy application. Its smooth fluid, gel formula glides on effortlessly without pulling on the eyelid. It dries almost instantly without smudging or creasing. It retails for $10.49.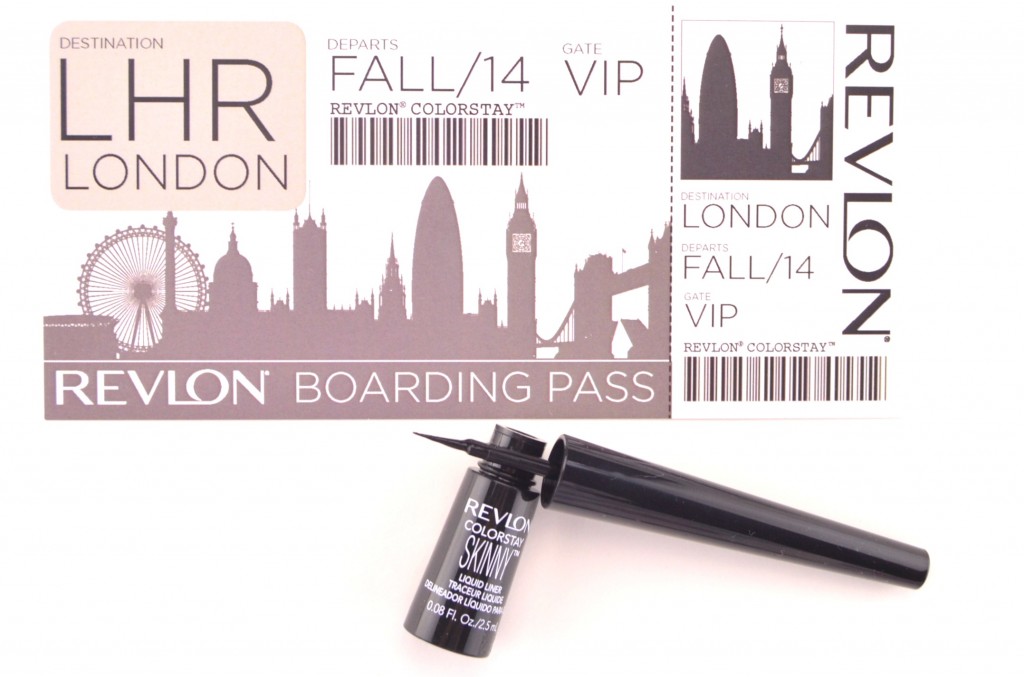 Finish the eye look off with a few coats of Revlon Bold Lacquer Mascara in Blackest Black that not only adds volume, but length and separation. Its unique brush not only helps to coat each lash for mega volume and intense black colour, but it also combs through each lash easily to help separate and add definition for superior length. It retails for $10.49.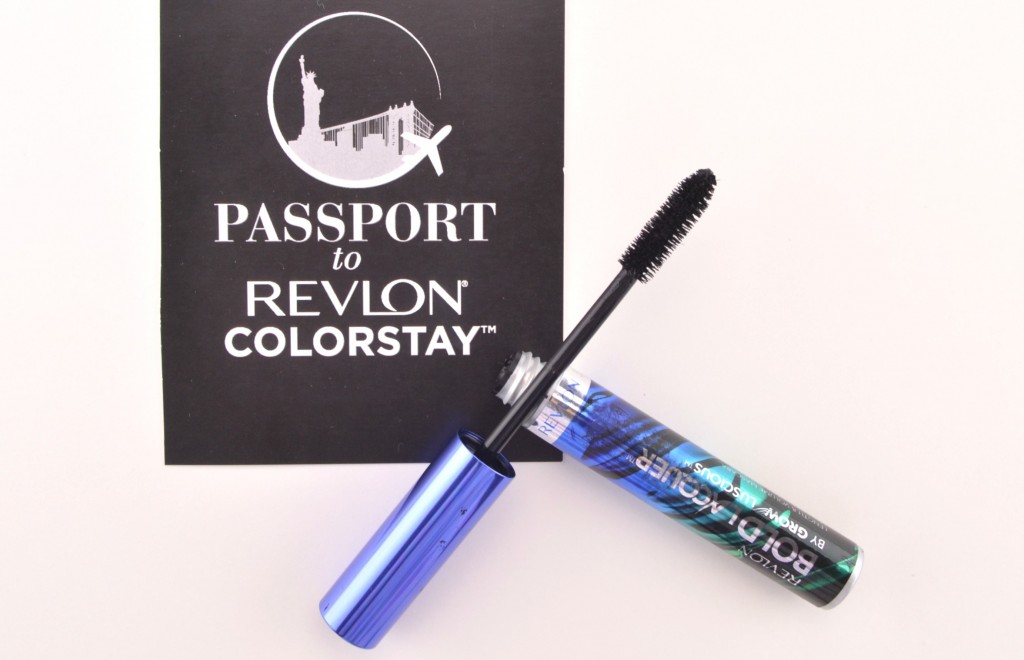 When creating a dramatic eye, you want to keep the lips as neutral as possible, but still look polished and put together. Apply Revlon ColorStay Moisture Stain in London Posh to give a sheer wash of colour to the lips. This hybrid product combines the shine of a gloss with the moisture of a balm, the long wearing effect of a stain with the opaque coverage of a lipstick. All in all, the perfect lippie. It retails for $13.50.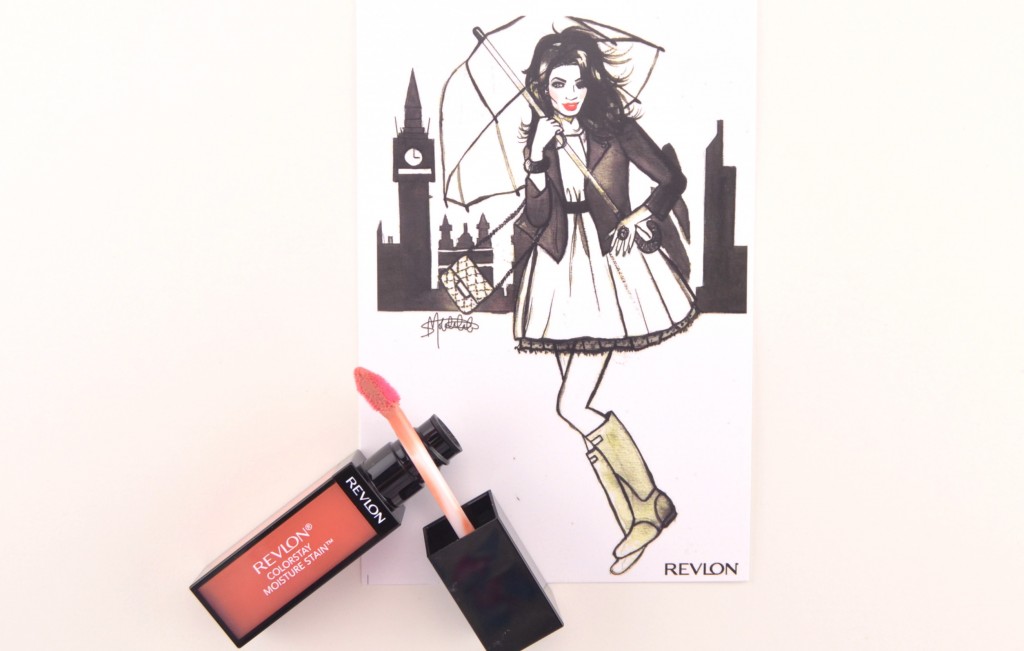 Finish your look off with Revlon ColorStay Gel Envy in High Stakes on the nails, but apply Revlon ColorStay Gel Envy in All or Nothing on an accent nail for a trendy, unique look. Apply Revlon ColorStay Gel Envy Diamond Top Coat to finish off the look and to lock everything in place. It retails for $8.40 each.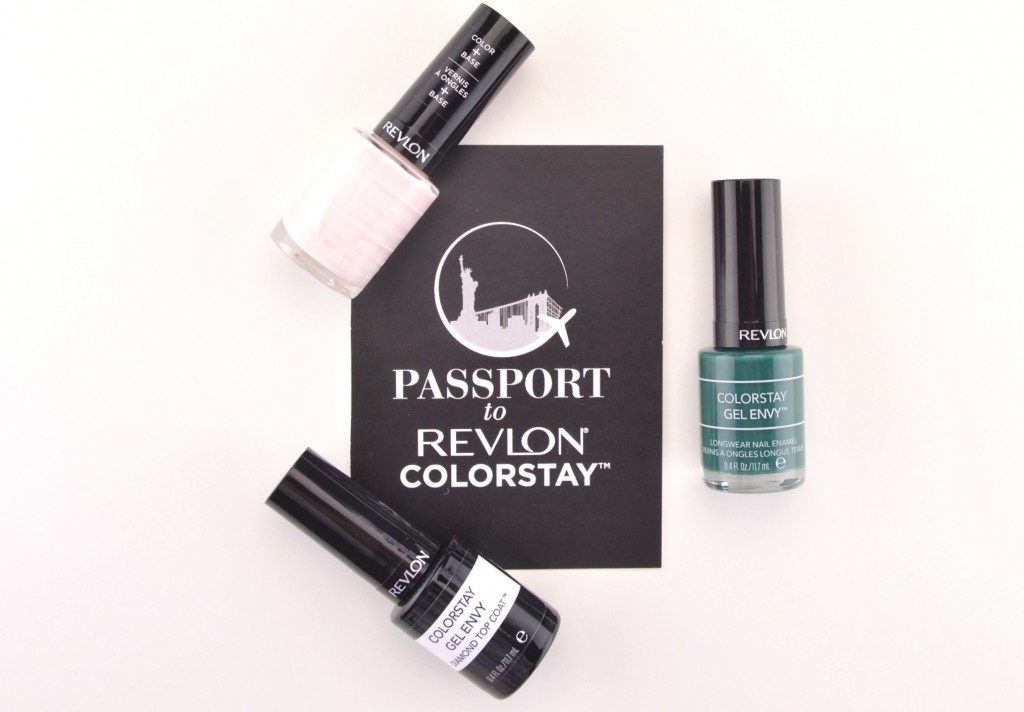 If you're in love with this Revlon London Lady look, as much as I am, head on over to my Instagram page to like this look, comment and follow my feed for your chance to win all 8 products used to recreate this look. A total value of over $65. The winner will be picked on October 17 from followers who have liked this picture.