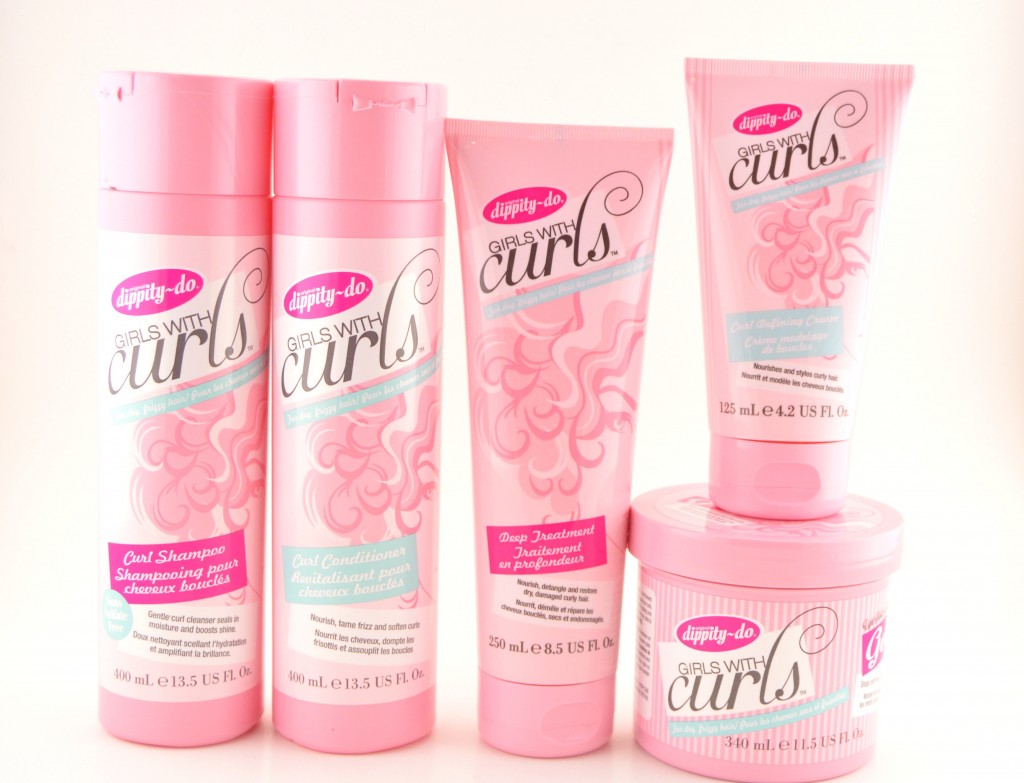 Do you remember my review on the new Dippity Do's Girls with Curls collection (found here)? I want you to embrace your beautiful, bouncy curls this summer by giving one lucky follower the chance to win the entire Girls with Curls collection. All you have to do is submit me a photo of your most unruly hair on Twitter for a chance to win these 5 perfectly pink products.
Tweet me (@ForFashionista) with a picture of your wild hair with the hashtag #DippitydoGirlswithCurls showing me why you need the new @dippitydogel collection.
Second chance can also be shared on Instagram by tagging me (CanadianFashionista1) with your picture and the hashtag #DippitydoGirlswithCurls
And the winner of the Dippity-do's Girls with Curls is…… Jenny. How cute is her little daughter, I think she's going to love the unique formula and of course the pretty pink packaging. This ultra-moisturizing line is botanically enriched with natural Shea Butter, Coconut Oil, Aloe and Vitamin E to calm and smooth frizz while nourishing and defining curls for springy, long-lasting bounce.