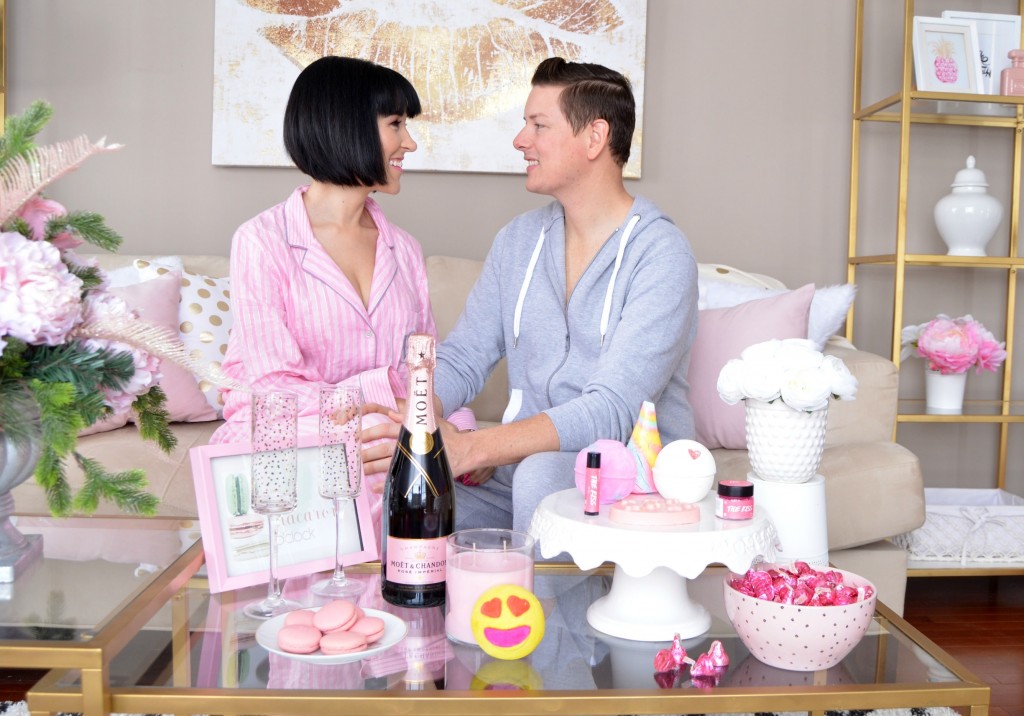 #lushvalentines
I've said it time and time again, Derek and I don't really celebrate Valentine's Day. I don't need a dedicated day of the year to show how much I appreciate him. I also don't need store bought gifts, usually pushed by advertisers or corporations, to show how much he loves me. Besides wedding anniversary, most couples express their love and affection for one another on this silly little day we call "love". Derek and I have never really felt personally invested in rituals, traditions or symbols, nor do we feel pressured to shower one another with gifts on February 14th.
That being said, I'm not saying Valentine's Day is a bad thing or that couples shouldn't do something fun and special. Quite the contrary, I actually believe it's a powerful day. It's a good day to reflect and take a closer look at your current relationship. Remember why you fell in love in the first place and take a day to pamper one another. It's the perfect day to rekindle all those warm and fuzzy feelings when you first got together. We often get so caught up in our busy and stressful lifestyle that we forget about love.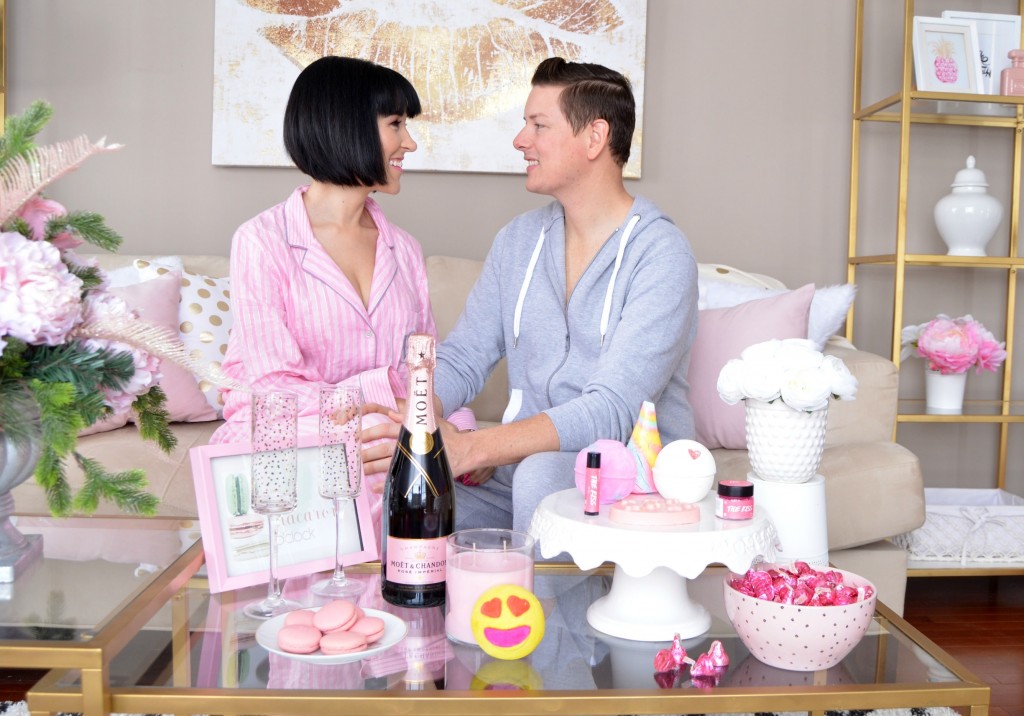 Make today, and every day, a Valentine's Day. There's so much more to a vibrant relationship than just following mainstream advice. I'm in no way an expect, but 15 years in the same relationship (and over 10 years of marriage), I have learned a thing or two. Make your own rules and seek friendship, love and passion in your every day life. Seek romantic and adventure into your daily routine and stop reserving it to one night a year.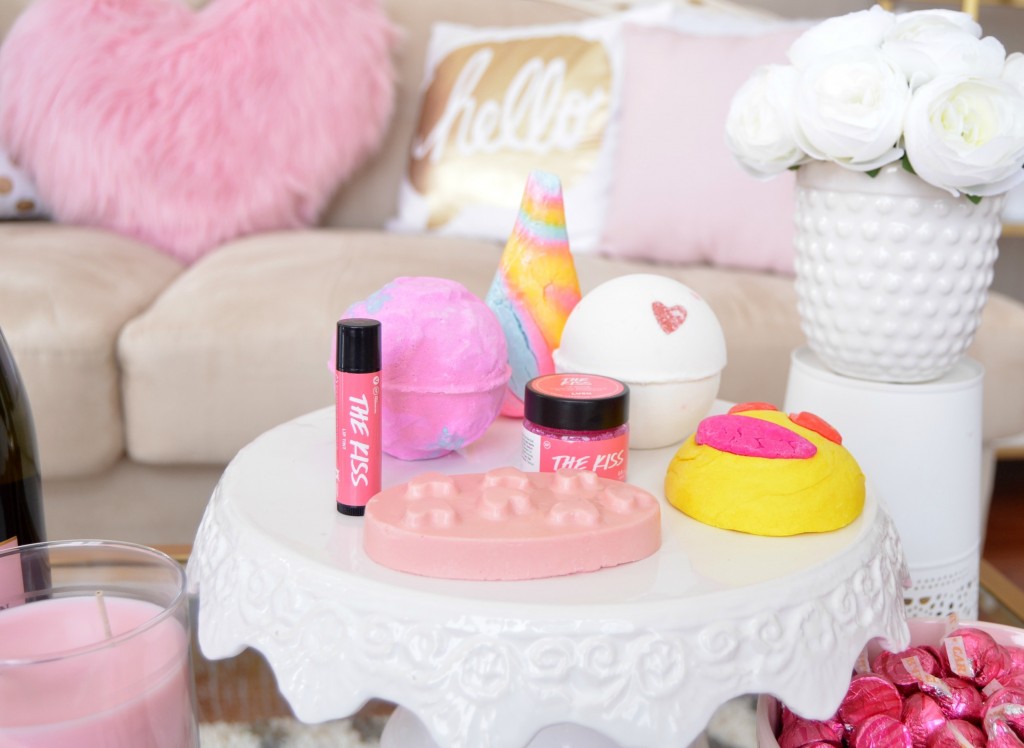 Instead of spending money on frivolous stuff you don't need, why not host a romantic night in. Couples that cook together, stay together. While I'm no chef in the kitchen, Derek and I will be preparing a home cooked dinner on Valentine's Day. Studies have shown that couples that cook together are more likely to stay together. Not only does it help you strengthen your relationship, it's an easy way to re-connect. It's the perfect way to learn a new skill, communicate with each other and enjoy a delicious meal together.
There's something about popping a champagne bottle that's a celebration on its own. Love is sweet, and so is pink champagne. A fizzy and bubbly glass of Moet is the perfect alcoholic beverage to celebrate with. A bottle of rosé champagne will pair beautifully with any dish you serve this Valentine's. Don't forget about sweet treats.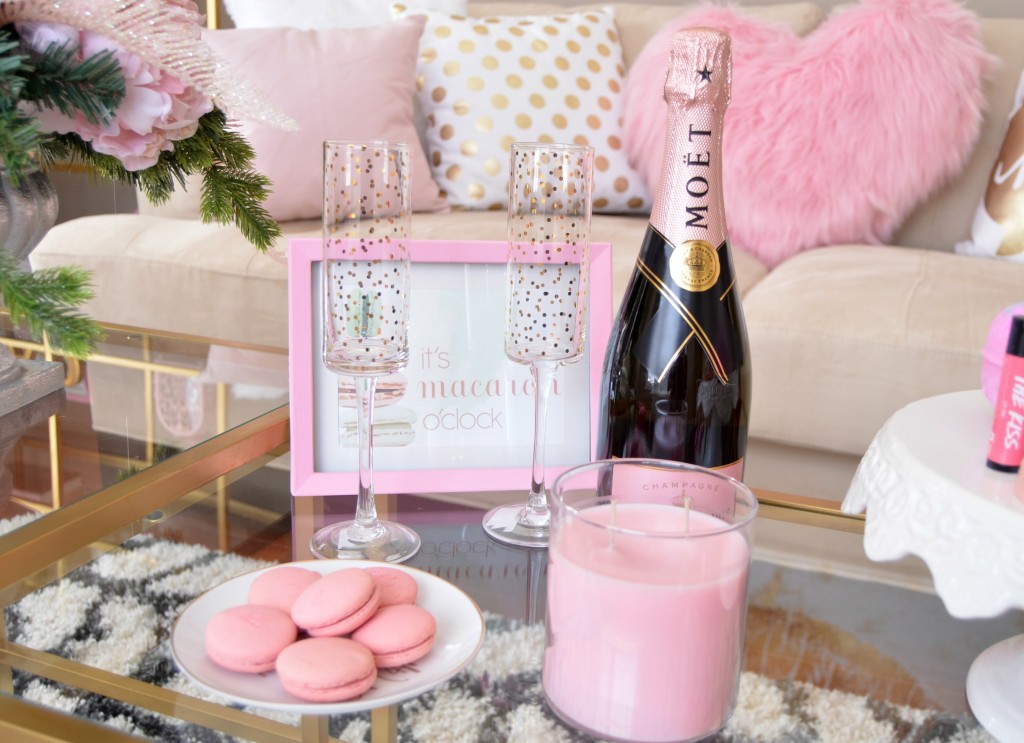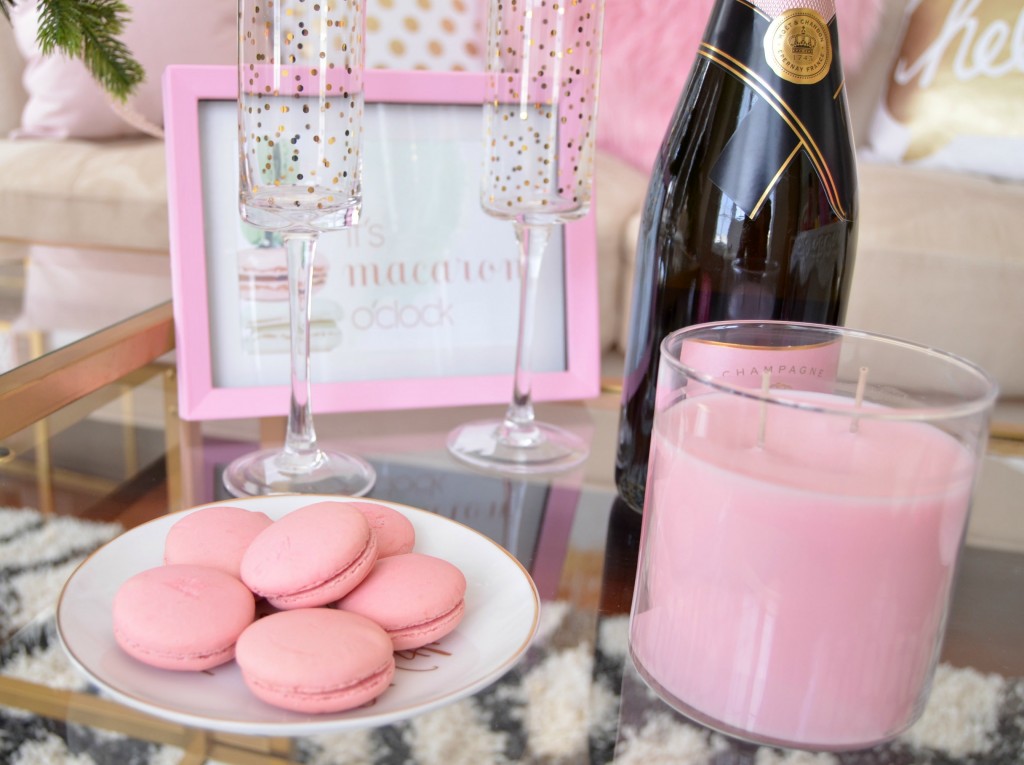 Curl up by the fire or snuggle on the sofa with a large fluffy blanket for two. It's the perfect way to relax and unwind after dinner.  Its an excellent way to be close and intimate and emerge yourself in deep conversation.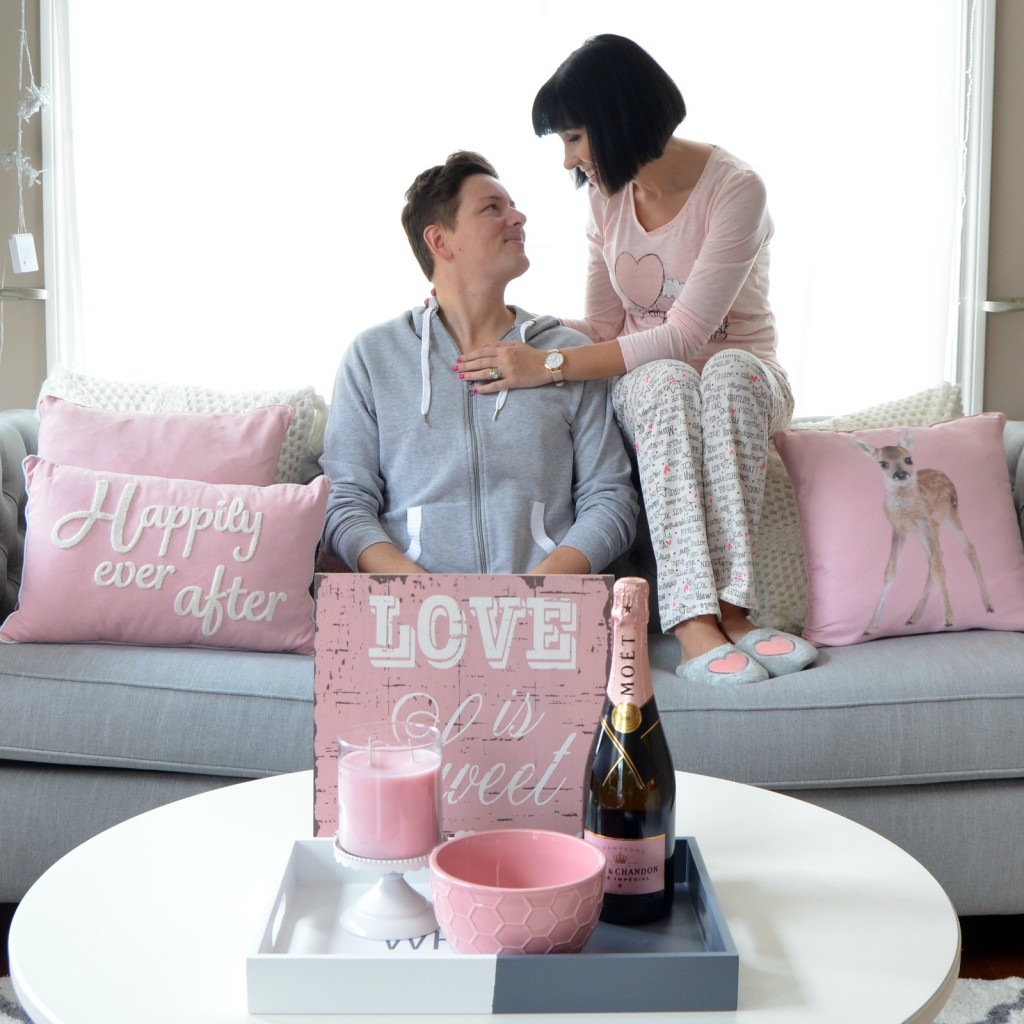 Finish the evening off with a bubble bath for two. Light some candles, put on some soft music and enjoy each other's company.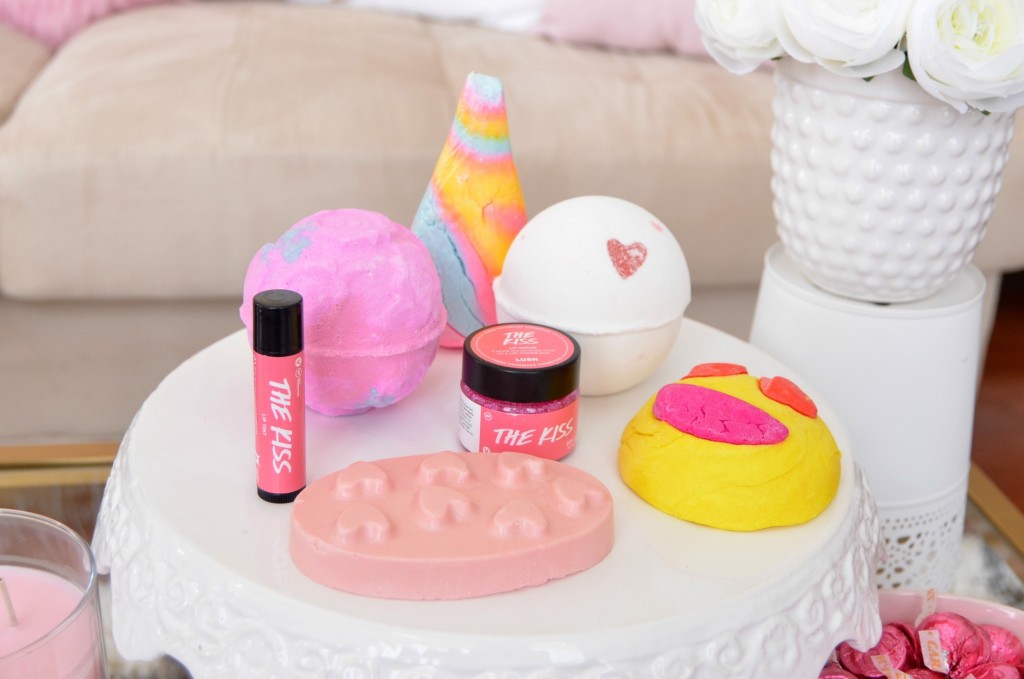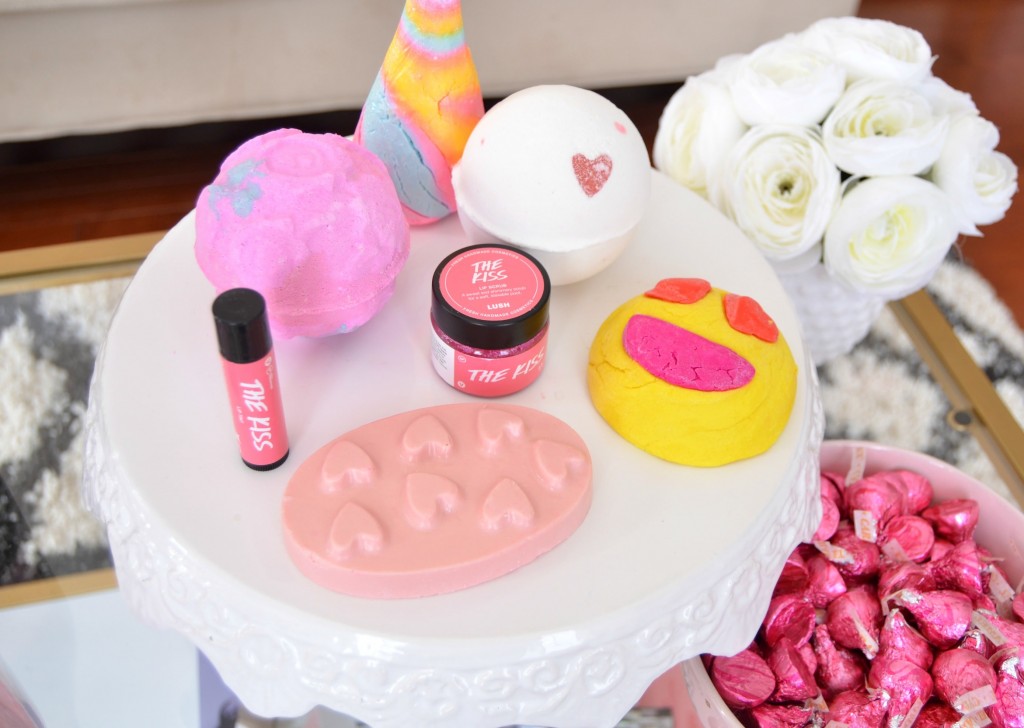 LUSH will take the labour out of love this year with an array of comforting bath treats. Kissable lips are extremely important all year round, but on a romantic night in, it's even more crucial (for both partners). No one wants to me smooshing dry, chapped, flaky lips. LUSH The Kiss Lip Scrub is a bubble gum sugar and sea salt lip polish that gently exfoliates the skin. Its formulated with cocoa butter and almond oil to help nourish, hydrate and soften the lips. Skin will not only be silky smooth and supple, the sweet, candy aroma will leave your lips irresistible. It retails for $9.95.
Looking for a little pop of colour on your lips, without going full-on opaque, try the LUSH The Kiss Lip Tint. It provides a subtle petal pink tint that looks incredibly fresh and healthy, without the fear of smearing lipstick all over your partner's mouth. It's formulated with cupuacu and fair trade shea butters to give it a rich and creamy, almost whipped texture that leaves lips plump, juicy, soft and moisturized. It retails for $9.95.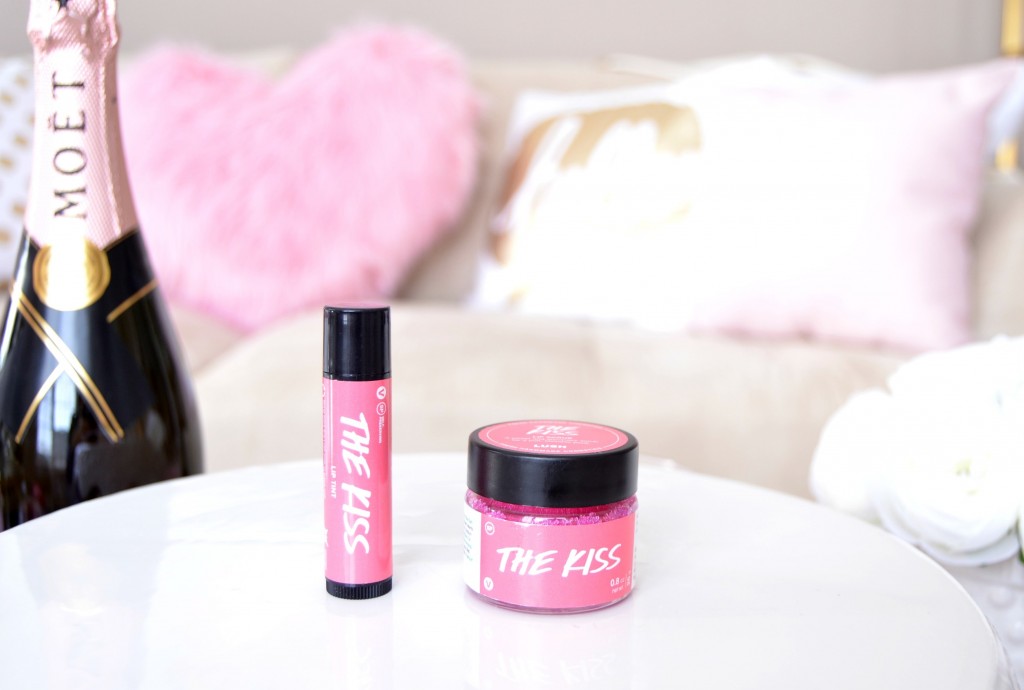 There's nothing more exciting and fun than dropping in a new bath bomb into water and watching an explosion of colour and scent come to life before your very own eyes. This Valentine's day, treat your loved one to a romantic bath experience with either LUSH Lover Lamp or Rose Bombshell. Both come in vibrant pops of colour paired with softening oils for the ultimate bath experience.
Lover Lamp is a chic white with tiny red heart-shaped bath melts within. Its decadent vanilla and Brazilian orange oil is reminiscent of a delectable chocolate orange. Upon exploding in the water, moisturizing olive oil and cocoa butter are released, where they swirl together to create pinkish bobbing orbs. It retails for $8.95. LUSH Rose Bombshell on the other hand is pale pink and features floral yellow rose petals throughout. As it begins to fizz in water, the outer shell breaks away and petals burst forth in a sweet haze of lemon and floral geranium oils. It retails for $7.95.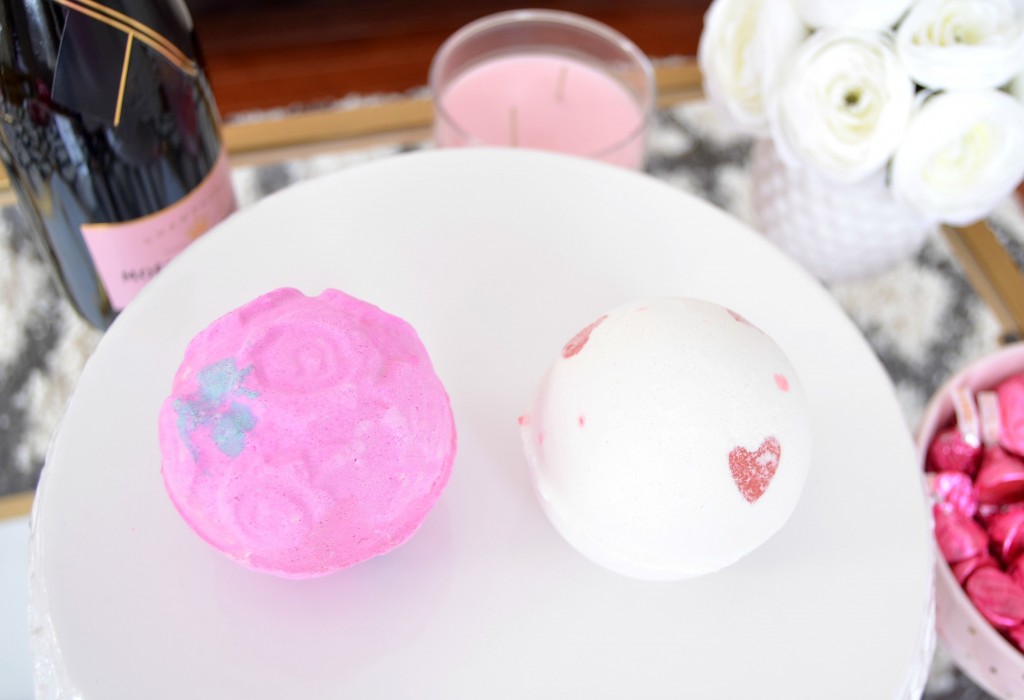 Bubble Bars are equally as fun, crumble under running water to reveal inviting, luxurious bubbles. Who doesn't love the happy face emoji? LUSH Lovestruck Bubble Bar is a sweet and uplifting lemon and rose geranium treat that will instantly bring a smile to your face. It turns your bath water into a bright and cheery, extremely sunny yellow colour with an incredible amount of bubbles. The bubbles leave behind a happy aroma of lemon and floral. It retails for $8.65.
My favourite out of the collection is the LUSH Unicorn Horn Bubble Bar, because… who doesn't want a unicorn as a pet? Another uplifting scent of lavender, ylang ylang and neroli. Soothing pastel colours are swirled together to create a shimmering and lustering effect. Enchanting pink water with sparkling silver swirls leave your bathtub looking like an enchanted pool in a magical forest. I can totally see unicorns bathing in this water. It retails for $7.95.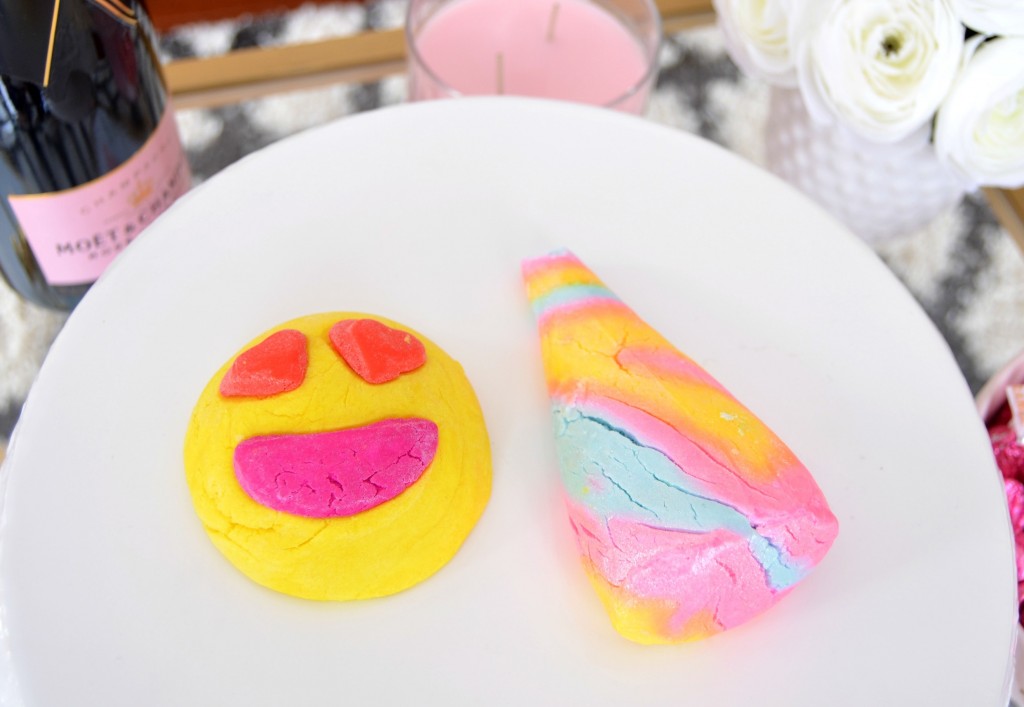 Take your couples massage to an entirely different level with LUSH Love Spell Massage Bar. Simply glide the pale pink, with embossed hearts directly over dry skin and watch as it melts into the skin. This sensual, light floral scent features uplifting notes of neroli, lemon myrtle, and carnation. It reminds me of a fresh romantic floral bouquet. Its moisturizing butters and essential oil formula helps to relieve tension and sore, achy muscles, allowing for you and your partner to reach a new level of relaxation. It retails for $8.95.