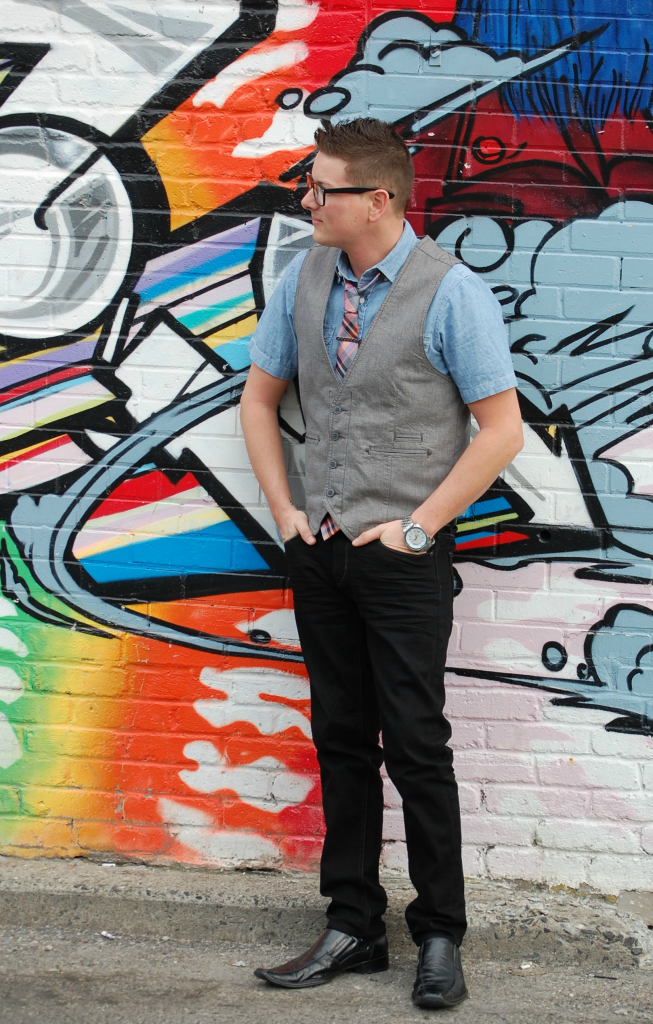 After months of talking about it, many many emails from all you lovely ladies asking about my husband's style anytime I Tweeted or Instagram a picture with him in it; I'm happy to report that he's going to be the newest addition to my fashion/beauty blog in a segment we like to call "Manly Mondays".
Each week he'll report in with one of his favourite outfits of the week, a hot new beauty item he's been testing out or maybe just a favorite skincare product he's been loving?
We'd love to hear your thoughts, ideas, suggestions or anything you'd like to see from him? We hope this will be an inspiration for the fellow in your life, might give you gift ideas, new items he might want to try or maybe he'll want to join in the fun?
I'm lucky enough to have a guy that's into fashion, likes to take care of his skin and is happy to take me shopping whenever I want (mostly because he wants some new items for himself). We go hand in hand, we're perfect for each other and I'm so looking forward to working with him on my blog; I know its going to be a lot of fun and we both hope you enjoy it?
This picture was taken when we were in Toronto; nothing like downtown graffiti art to kick of Manly Mondays
Shirt- Old Navy
Vest- H&M
Tie Clip- Le Chateau
Tie- Le Chateau
Black Jeans- American Eagle
Shoes- Aldo