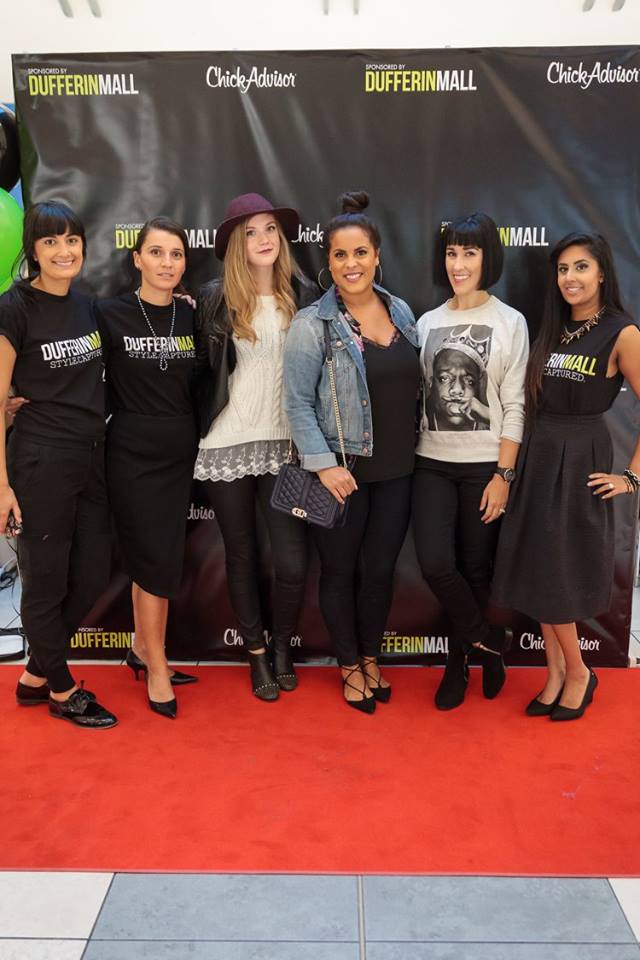 #dufferinmallshopcrawl
Right before I left for Jamaica, I had the pleasure of attending my very first Chick Advisor ShopCrawl shopping event at Dufferin Mall in Toronto. I may have been a litter eager to start shopping, so I showed up a few minutes early to not only scope out some of my favourite stores, but to get my hands on my shopping passport. This pass outlined all the stores involved in the ShopCrawl and also had spots where you could get store employees to stamp them, before turning in your card at the end of the evening for an amazing swag bag valued at over $170.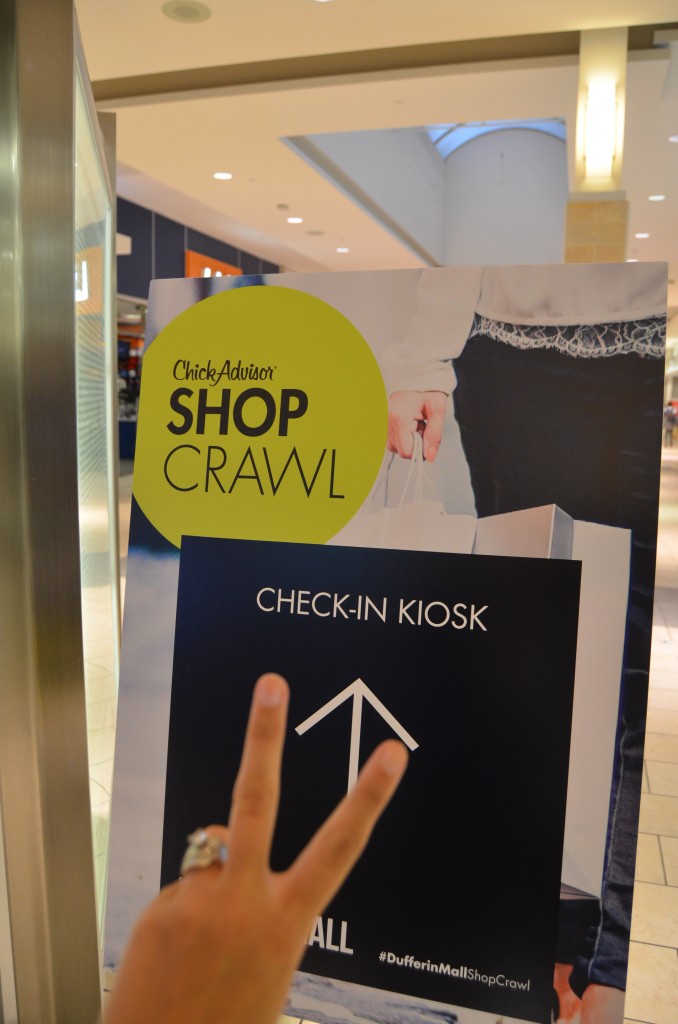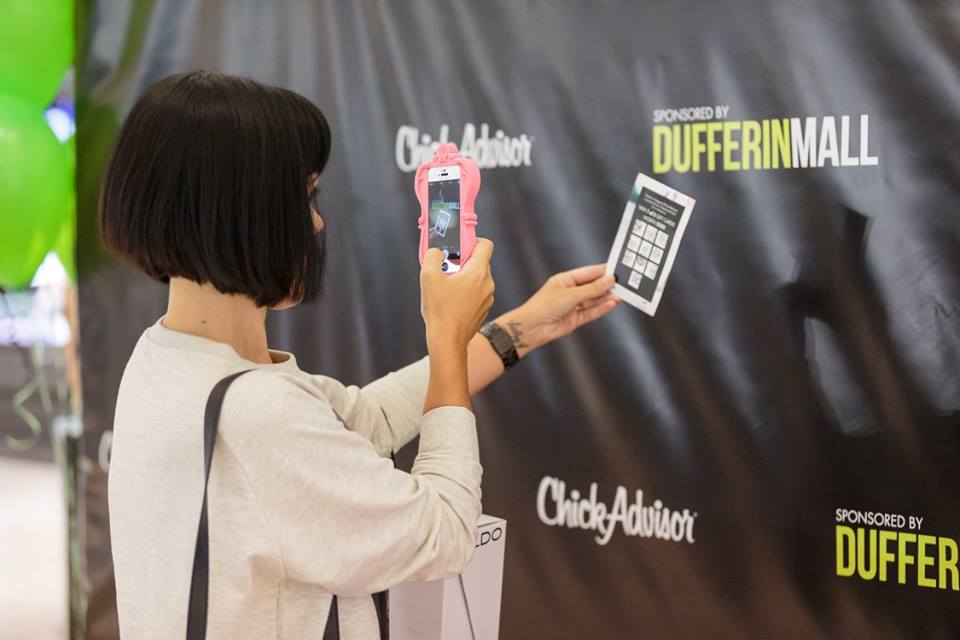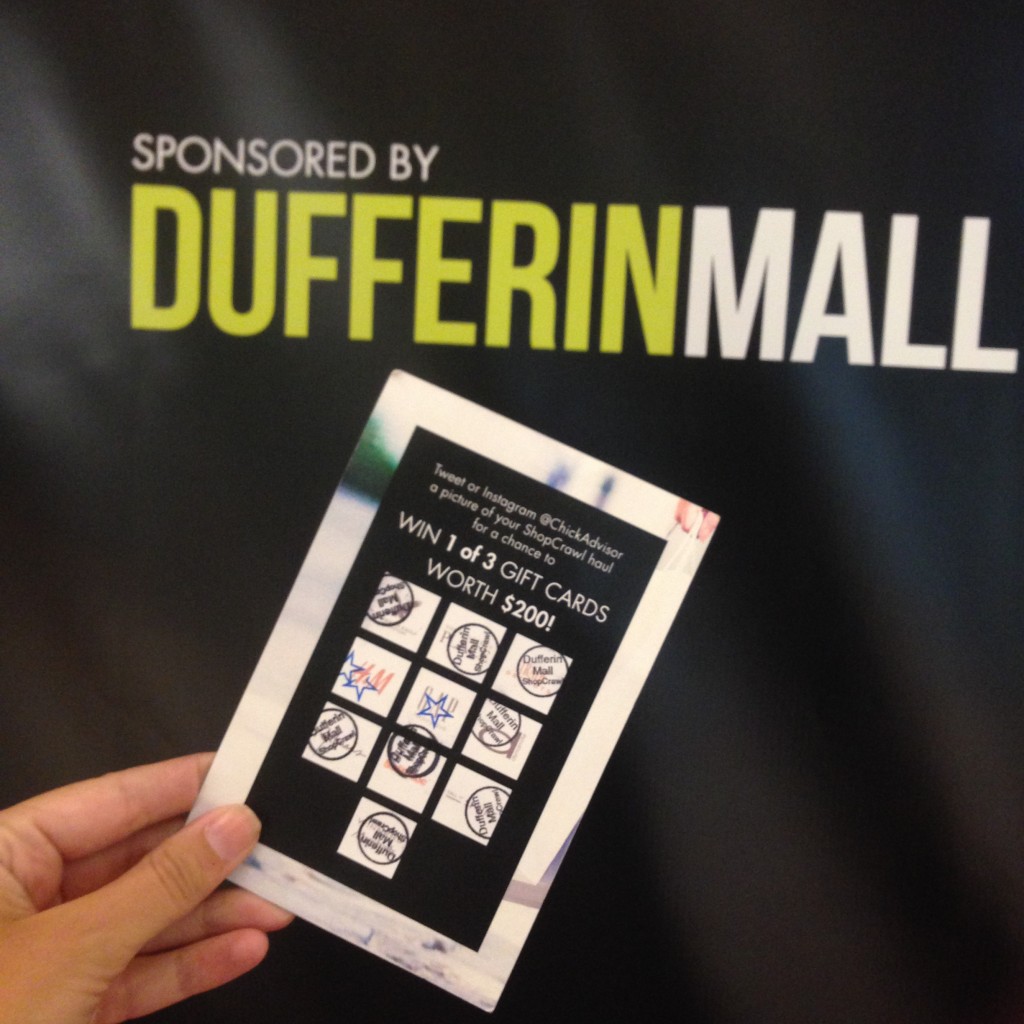 Before I began shopping, I enjoyed a David's Tea, while listening to a live DJ spin some of my fave tunes. We may have bonded over my Biggie sweater, you gotta love the 90's. I also walked and posed for photos on their red carpet in the centre of the mall and chatted with a few of my favourite bloggers that also attended the event.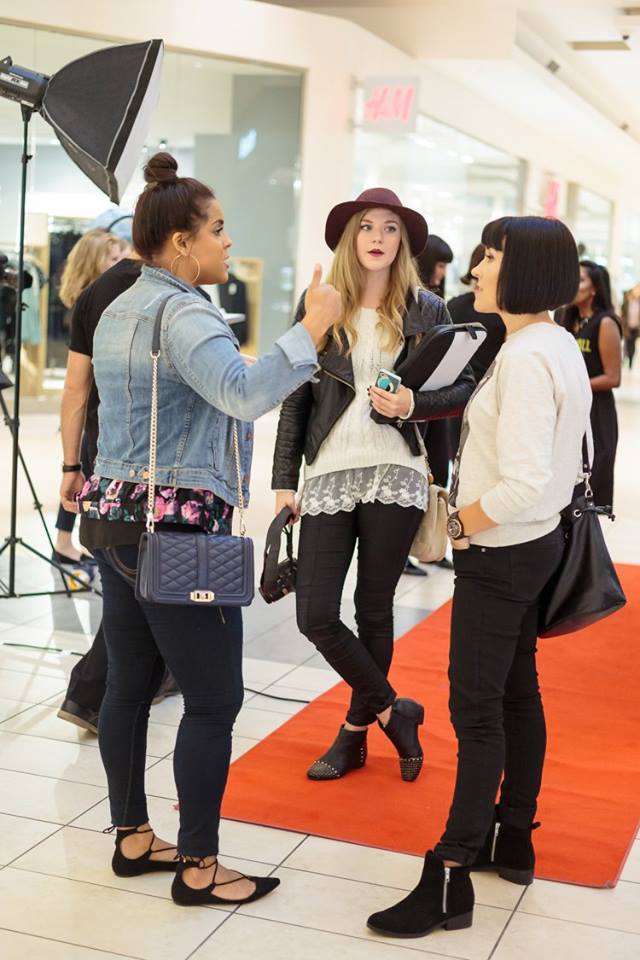 I literary shopped till I dropped for 3 straight hours and thanks to my special access pass that gave me exclusive discounts to some of my favourite stores, including Marshalls/ Winner, The Gap Factory, H&M, American Eagle, Reitman's, Call It Spring, Soft Moc and more, I walked away with some amazing fall pieces that I can't wait to share with you all. I so wanted these Call It Spring booties, but they didn't have my size… boo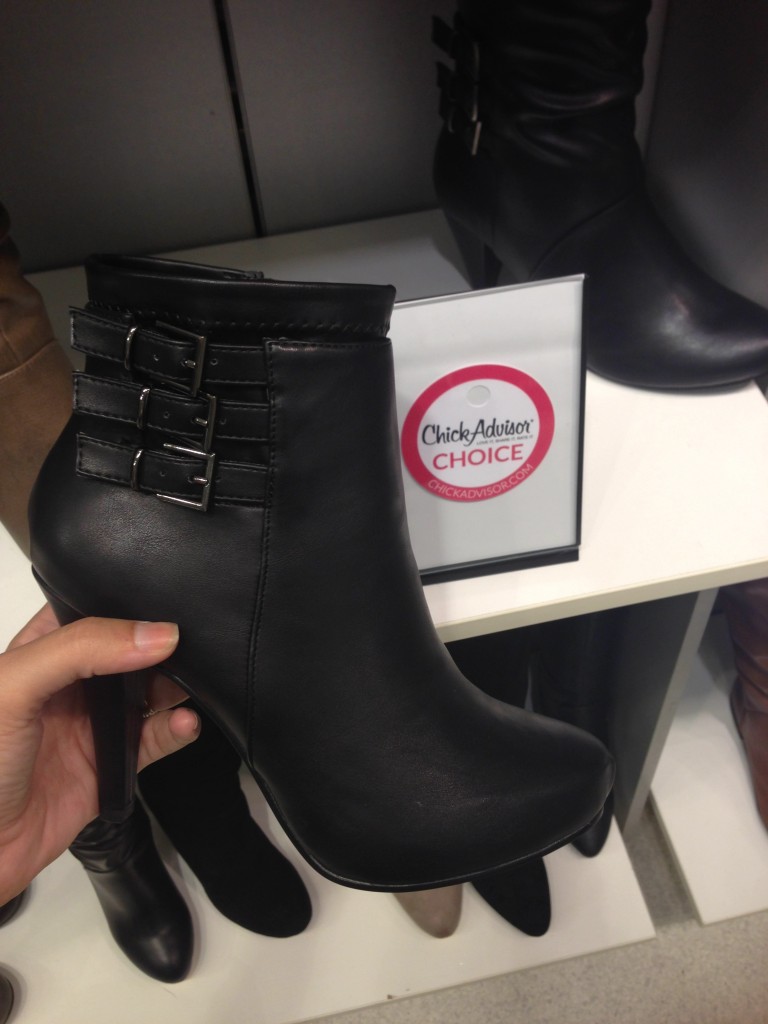 My first stop, of course, was H&M, and although I ended up with a gorgeous mustard sweater, I got so into the shopping extravaganza, I quickly lost it. I must have put it down somewhere and forgot to pick it back up… silly me. Needless to say, it was gone forever. It was probably my favourite purchase of the night and all I could think about. Right before the doors closed at 9PM, I ran back into H&M and picked up the same sweater in a slightly larger size that I'm going to make work, somehow.
For someone who hasn't had the best of luck at Dynamite lately, I was pleasantly surprised. With a discount of 20% off, I was able to score a beautiful taupe sweater, a feminine black and white striped peplum top and a must-have blanket scarf of the season.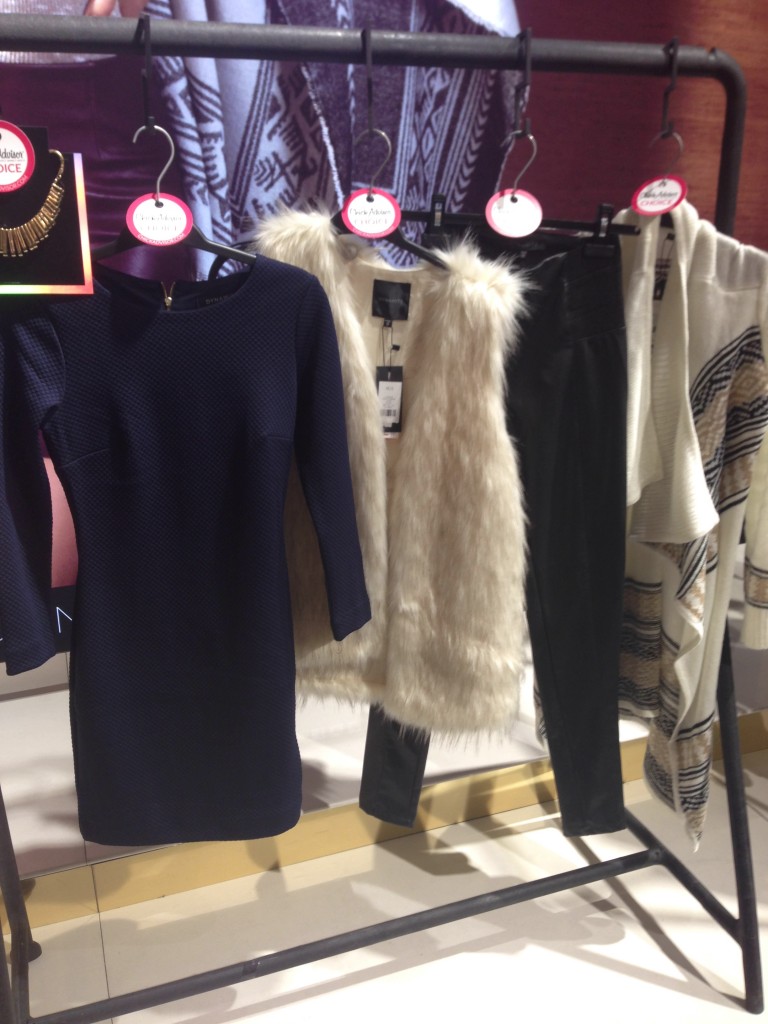 Red Hunter boots have been on my wish-list for a few years now, and since Soft Moc was offering up 20% off their entire store with my shopping passport, I thought it was the perfect time to incorporate these beauties into my fall wardrobe.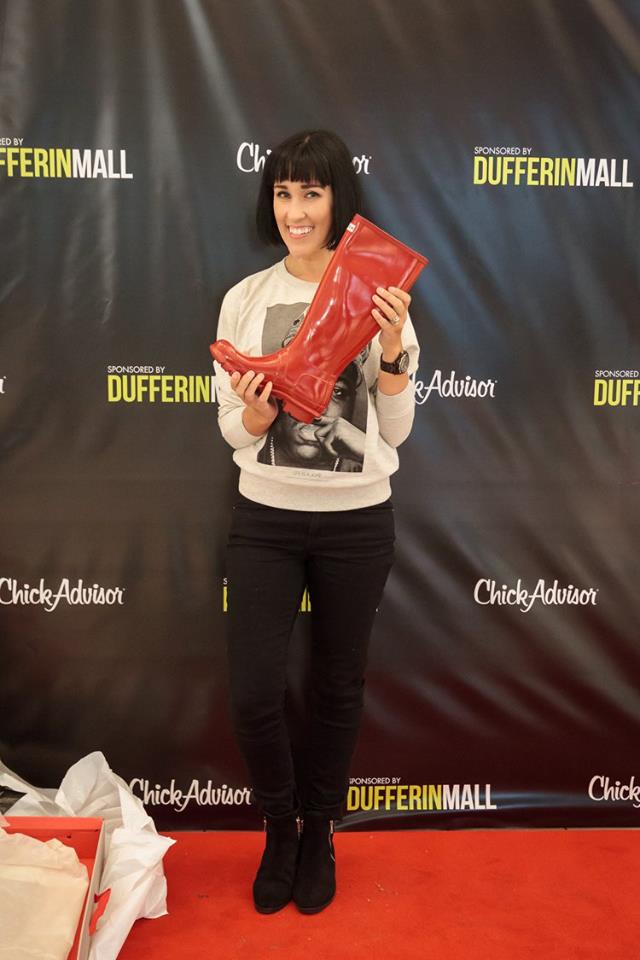 Tomboy jeans have been on my must-have list for fall and with 25% off at American Eagle, it was a no brainer.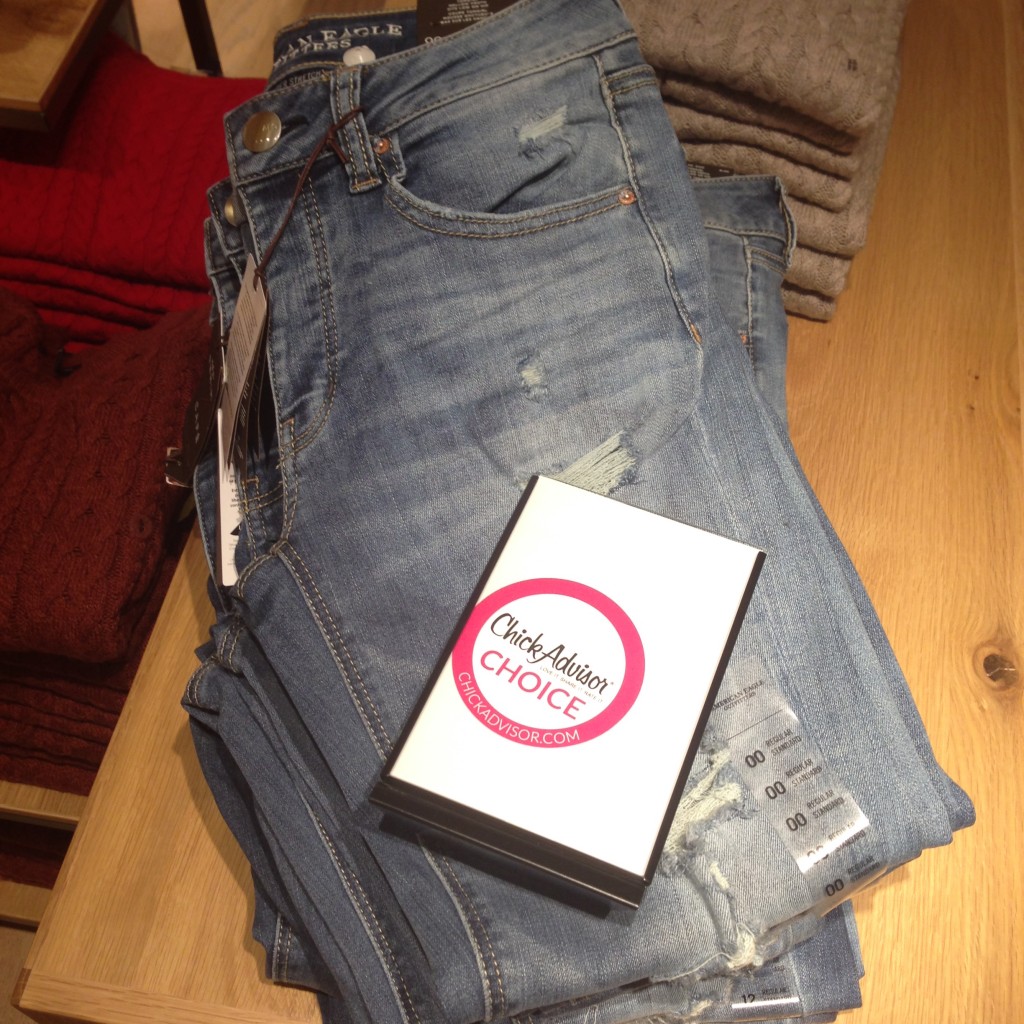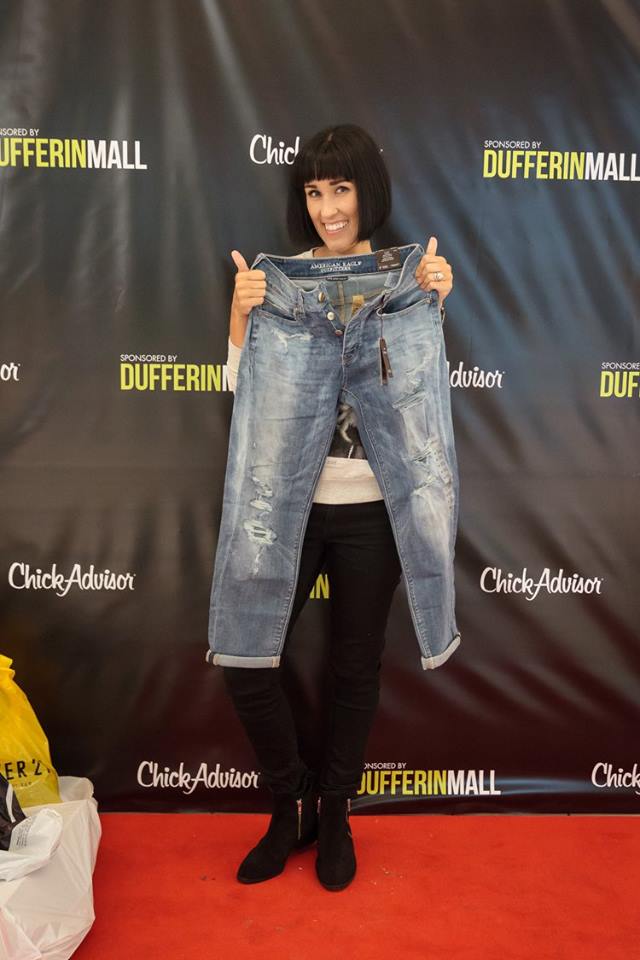 The best deal of the night would have to be a sleek and stylish light grey vest from The Gap Factory. When adding in my 15% discount and the fact it was already on sale, I managed to pay under $20 for it, regular price almost $75.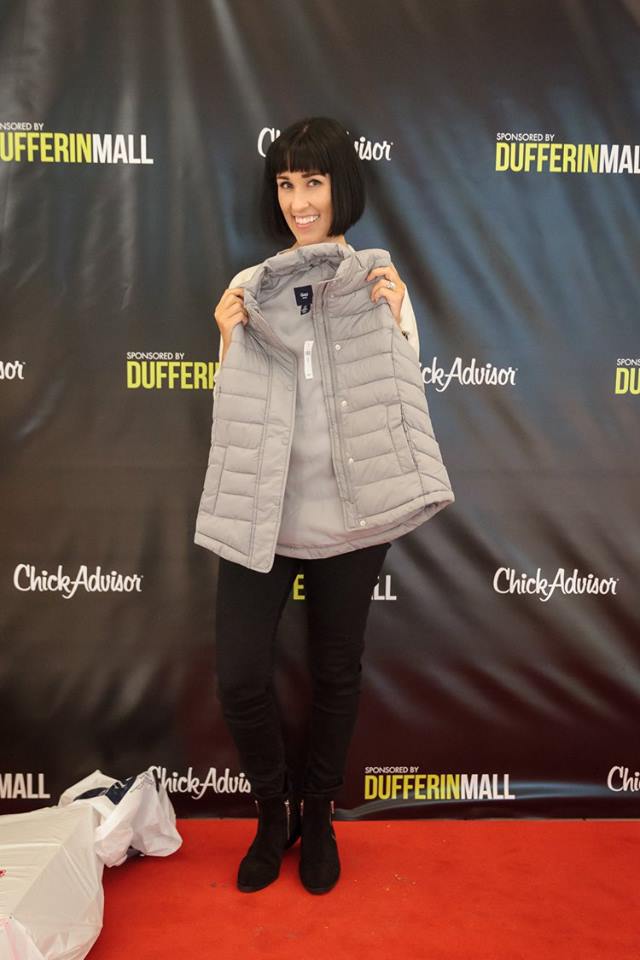 Thanks to all the amazing discounts, I managed to score 4 sweaters, a blouse, a vest, tomboy jeans, 2 pairs of boots and a scarf for right around $600. I will totally be attending the next Chick Advisor ShopCrawl, and I highly suggest you do the same.