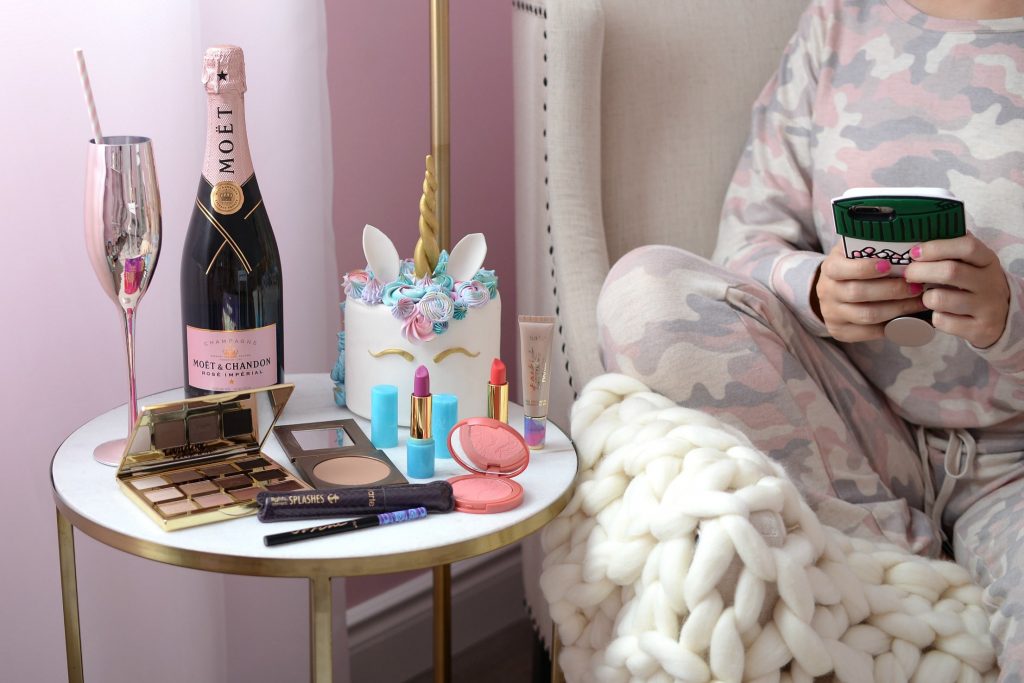 Glam with tarte
Daily hectic lives are stealing the natural beauty away from us. Most of us don't have time to spend hours getting ready each morning, but that doesn't mean we don't want to look fabulous. We want to look our best every single day, without investing more than a few minutes in front of the mirror. Today I'm sharing the products you need to look refreshed, polished glam without a lot of fuss. I know when we think of glam, we think of winged liner, false lashes, glitter and a bold red lip. Although this may work for the beauty gurus of YouTube, this full-face, full-coverage, high intensity look doesn't really translate into every day life. That being said, that doesn't mean we can't bring a little simple glam into our daily lives. Below you'll find the products you need for a no-fuss, no-muss touch of glam each and every day.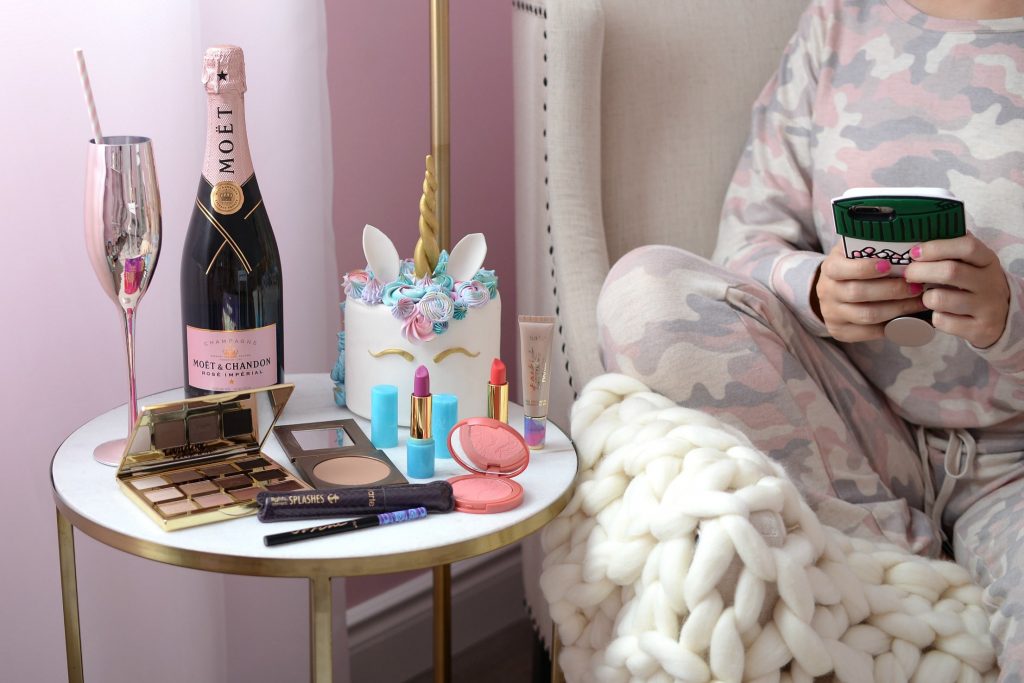 Let's talk eyes. Besides a bold lip, it's an instant way to look glam. Although not new, the tarte Tartelette In Bloom Clay Palette is one of the easiest palettes to use, in terms of versatility. Not only does it feature an array of wearable taupes, creams, browns, coppers and nude, it comes in both matte and luster finishes to really take your look from day to night. The luster shades have almost a metallic finish to them, creating a stunning full-glam effect with little to no effort. The palette does consist of mostly warmer hues, making it perfect for fall and winter.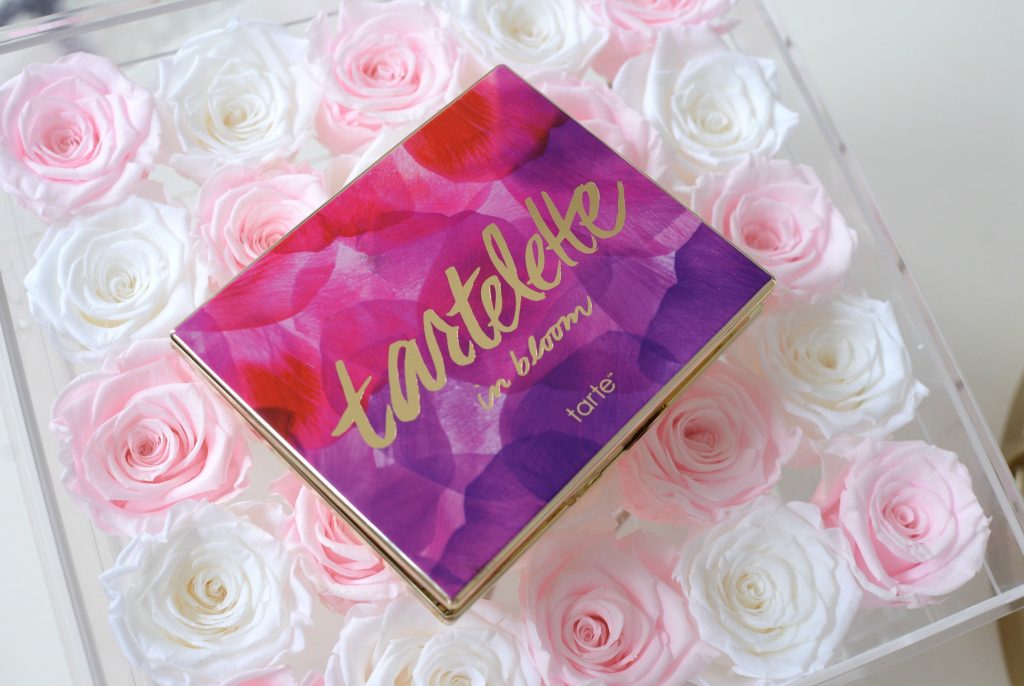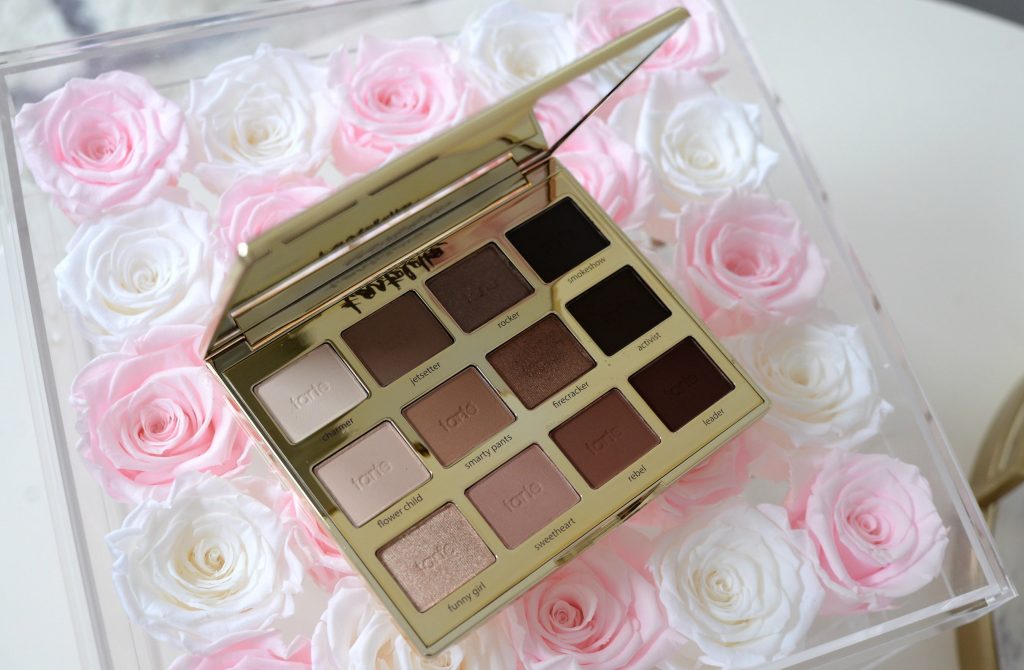 Of course, each shade found within the tarte Tartelette In Bloom Clay Palette comes with the brand's iconic Amazonian clay formula. Its intensely rich and creamy, extremely pigmented texture glides across the lid with ease and blends out beautifully. All 12 shades work seamlessly together, ensuring you never have to worry which shades go together. Combine the 4 horizontal shades across each row when you're feeling playful, or a trio of vertical shades when you're looking for a simple everyday look. Never worry about the shades creasing, fading or smudging mid-day, its longwearing formula ensures everything is locked into place all day. There are enough colours in the palette that you'll never have to reach for another product to create an array of stunning looks. It retails for $60.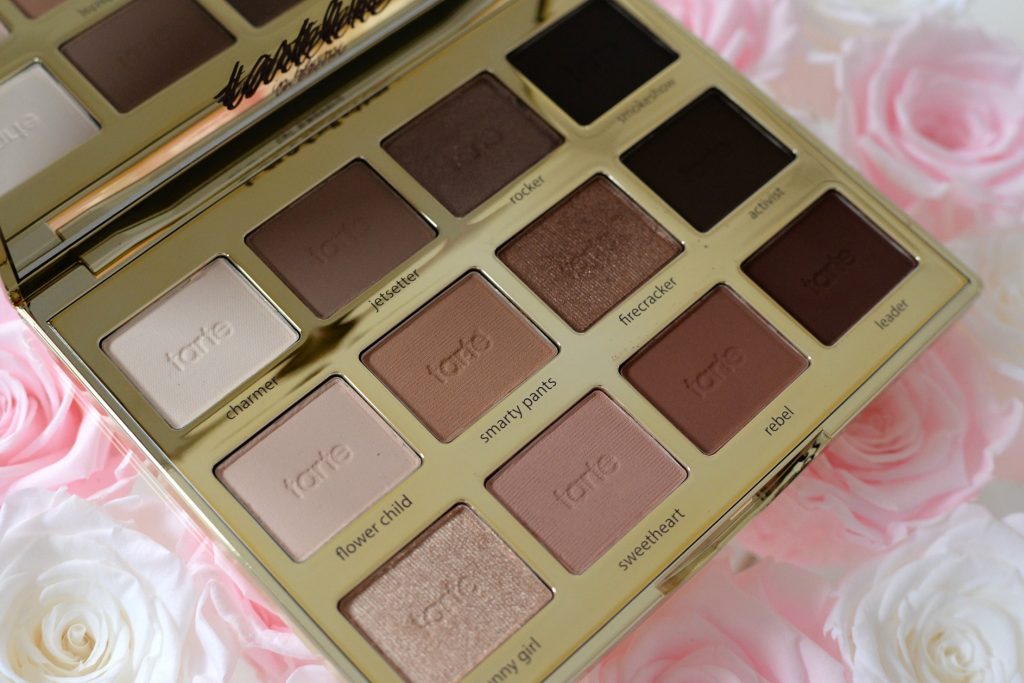 Even if you're in a rush, I highly suggest quickly applying a liquid liner. It doesn't have to be a dramatic wing, but a simple black line across the lid, near the root of your lashes, can really intensify your look. The tarte Rainforest of the Sea So Fine Micro Liner features a micro-thin, ultra-fine tip that allows for total control and precision. Unlike thick, flat liners, you can achieve total accuracy with little to no effort. You can easily achieve definition and fake the illusion of volumized lashes in a single stroke. Create crisp, precise lines or fill in spaces between your lashes, to help give the appearance of fuller upper and lower lashes, even before mascara. It's packed with triple-black pigmented, ensuring nothing but intense, dramatic, black lines.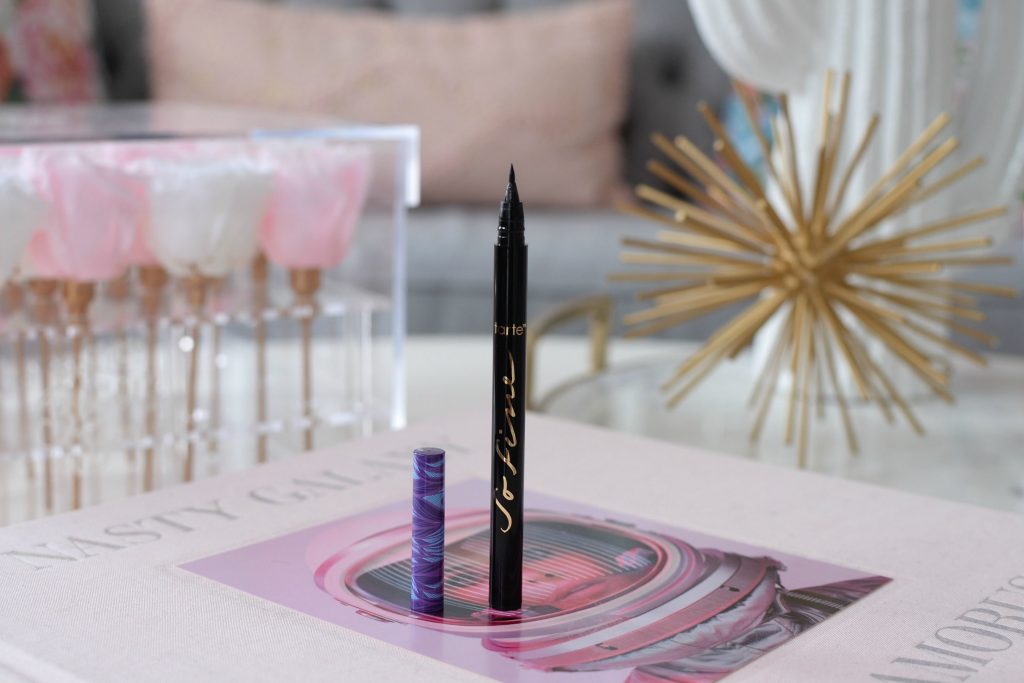 tarte Rainforest of the Sea So Fine Micro Liner is perfect on days when you're looking for precision. Not only does it add a little extra oomph to your eye look, but its unique complex actually helps to hydrate and protect the skin. Whether you're looking for a thin line, while defining the lash line, or perfecting your tightline, this liner can do it all. Since you can create the illusion of a full lashline, you may even be able to skip mascara. Never worry about going over the same area twice, this extremely black formula creates a solid bold line in a single stroke. It retails for $26.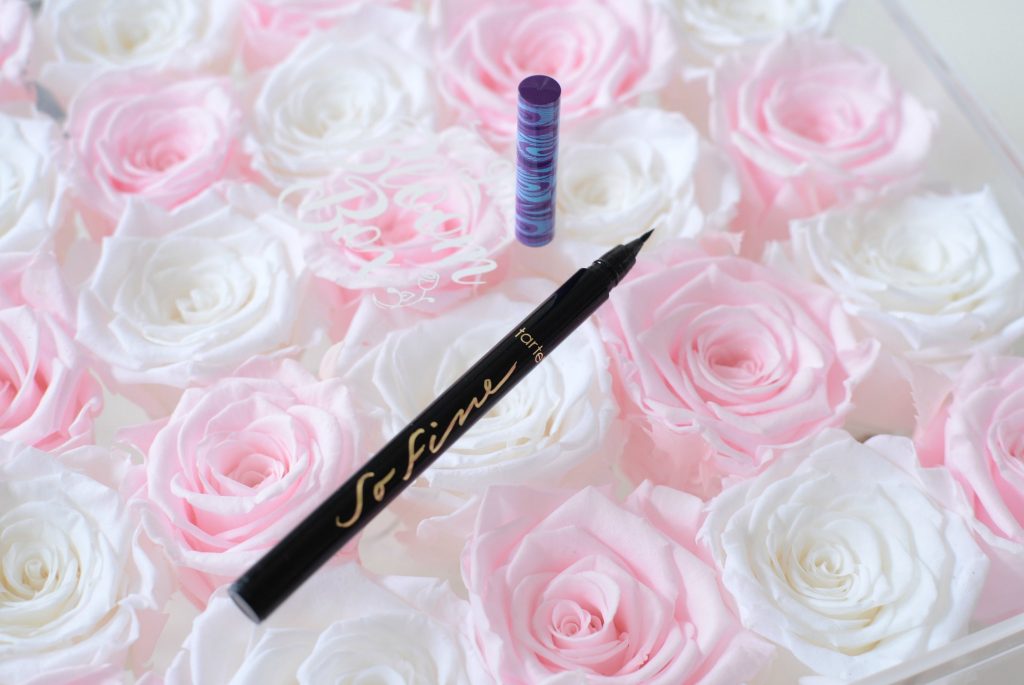 As much as I love the look of falsies, sometimes they're not practical for every day life. Tarte Lights, Camera, Splashes 4-in-1 Mascara can give the same effect as fake lashes, without the hassle of applying them. Its innovated lengthening, curling and volumizing helps to instantly create dramatic lashes, while conditioning and separating at the same time. It's also been proven that it increases the appearance of lash volume by 330%, creating the illusion of falsies without having to reach for faux lashes.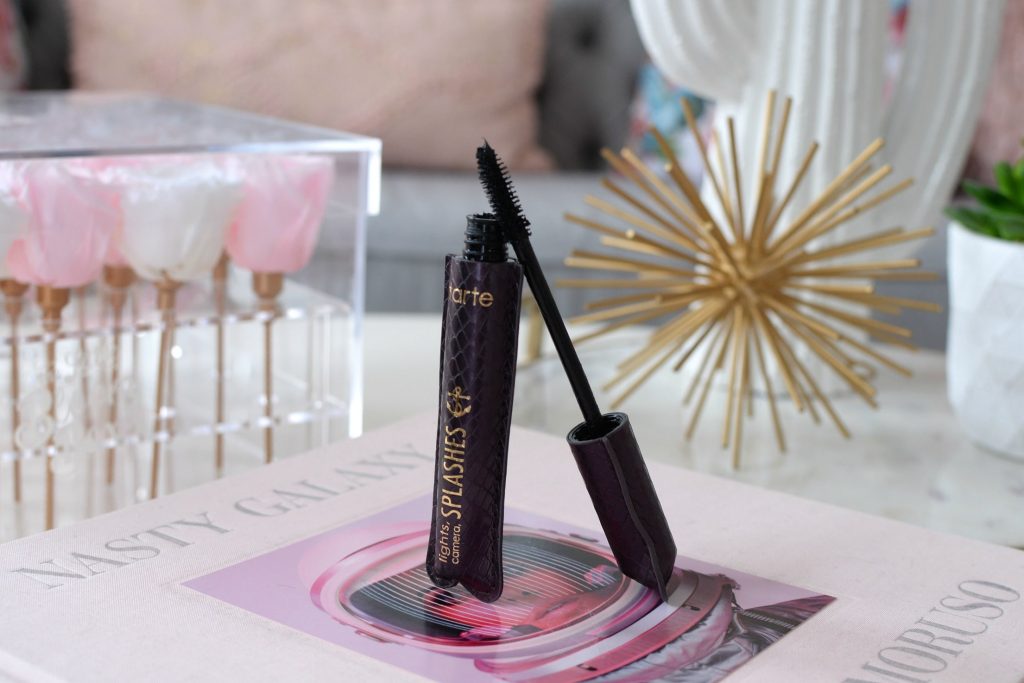 Tarte Lights, Camera, Splashes 4-in-1 Mascara features a two-sided wand that has both short and dense bristles to help kick up mega volume. Its unique shape and design also contain longer, firmer bristles to help lengthen and define the lashes. Plenty of mascaras "claim" to do it all, but this one actually delivers. If you're looking for longer, thicker, more lifted lashes, without having to reach for an eyelash curler or having to apply several coats, this mascara is for you. The innovated wand grabs onto every single lash, even those tiny, hard to reach ones, for maximum volume and drama in a single comb through or two. Of course, you can pump-up the volume by applying a second coat, without the fear of it getting clumpy or spider-like. It retails for $30.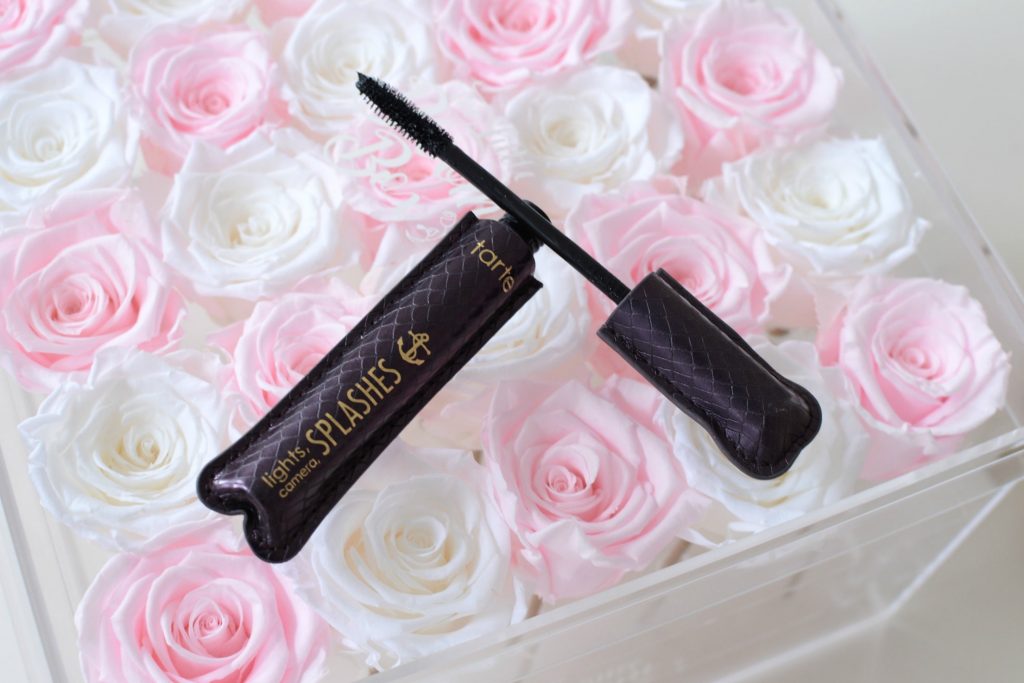 Adding a little bronzer can not only add a little warmth to the skin but help contour and create depth. The tarte Amazonian Clay Matte Waterproof Bronzer in Park Ave Princess is not your typical bronzer though, it actually contains mineral pigments to help create a soft bronzing effect that never looks orange. It also consists of skin-loving ingredients to help retain skin's moisture with hydration all day long. Pair that with vitamins A and E to help fight free radicals, along with vitamin X to help brighten the skin and fight the signs of aging, and this becomes more than just a bronzer.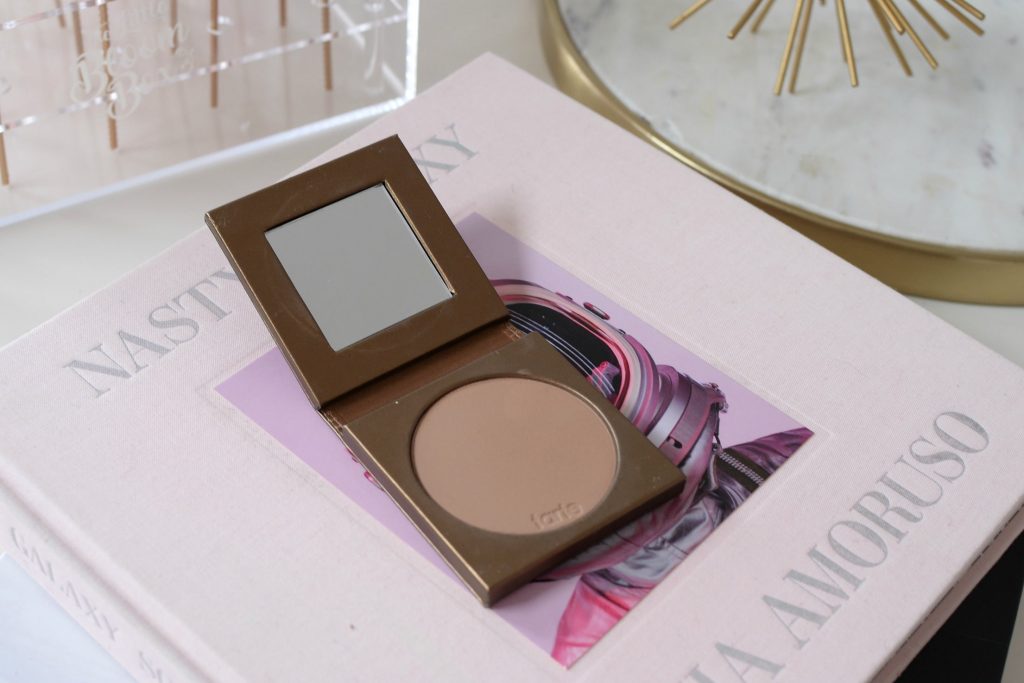 tarte Amazonian Clay Matte Waterproof Bronzer in Park Ave Princess features a rich and creamy texture that helps to effortlessly bronze, contour and create a sunkissed glow on the skin. This multi-tasking bronzer helps to sculpt, bronze and add dimension and depth to your look in seconds. It blends into the skin for a seamless finish, while adding a touch of lit-from-within glow. It helps to immediately warm up the complexion, without leaving the skin orange. Its matte finish looks extremely natural on the skin, and with zero shimmer, it's a bronzer you'll be reaching for daily. It retails for $38.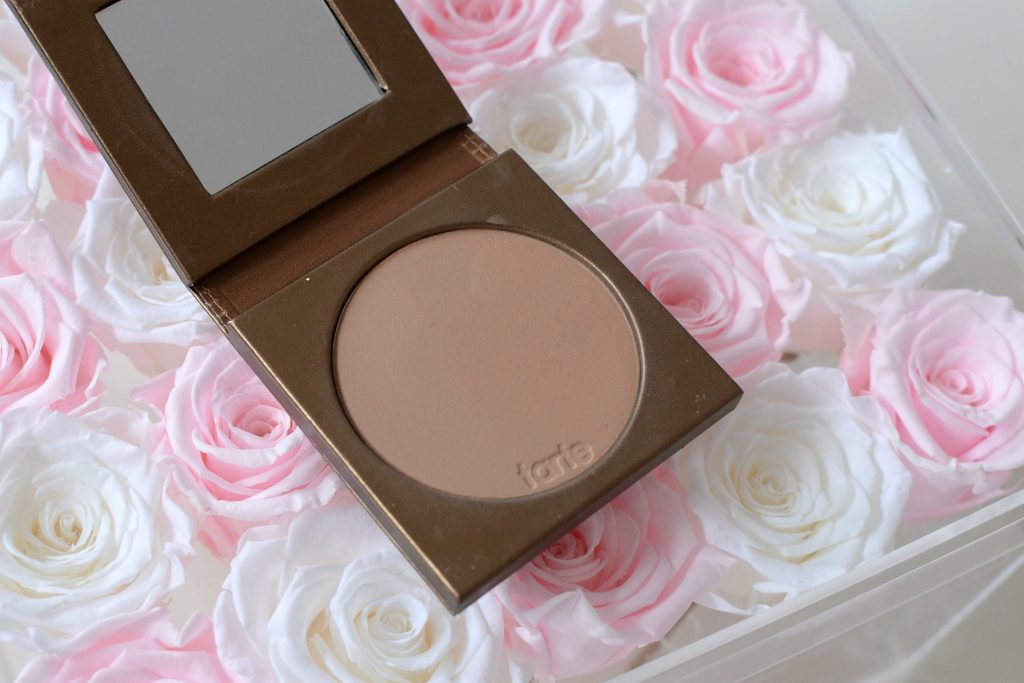 Adding a pop of colour to the cheeks is a sure way to liven up the complexion. It takes an otherwise flat and dull look and transforms it into something incredibly healthy and youthful. Tarte Amazonian Clay 12-Hour Blush in Blissful creates a natural flush effect that looks equally as stunning on all complexions. Its unique formula works beautifully on all skin types. Whether you have oily skin, this will help to control oil, or dry skin, it will help hydrate the skin, its finely milled texture will almost melt into the skin for a seamless look. This shade is highly pigmented, allowing you to create an intense opaque pop of colour in a single swipe. You'll want to start off with a sheer layer and add more to increase and intensify the colour if you desire. Although it may come off a tad powdery, its smooth and even finish is super easy to blend out.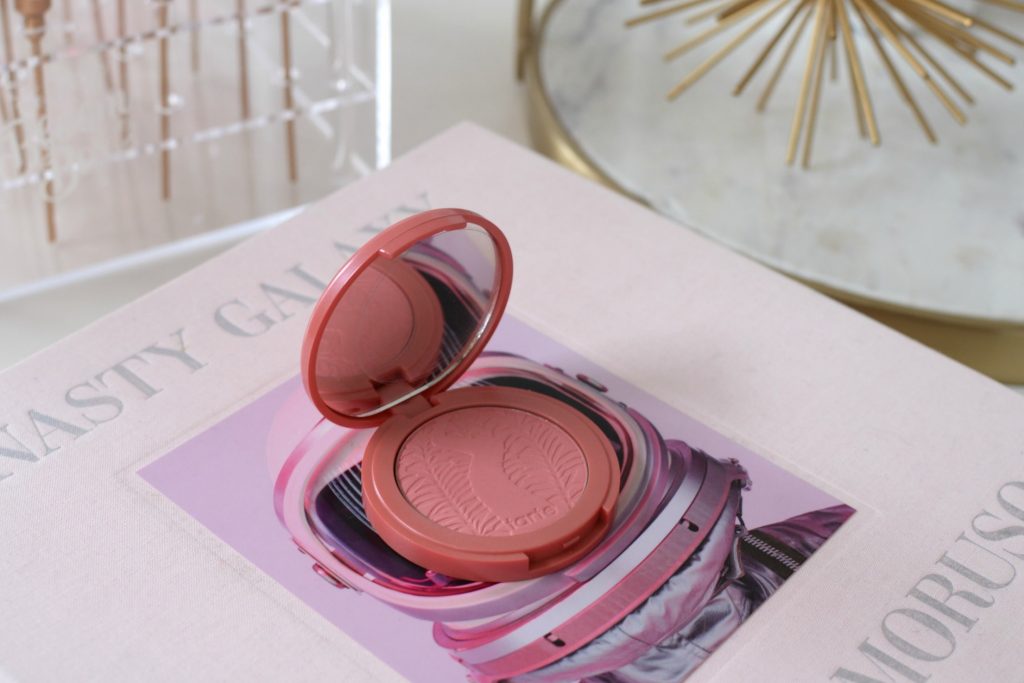 Tarte Amazonian Clay 12-Hour Blush in Blissful is the perfect shade to achieve a full-glam look with ease. It instantly creates the illusion of healthy, glowing skin with a warm peachy hue. It's the ideal shade when you want a radiant glow without being too over the top or glittery. I suggest using a large fluffy brush and apply to the apples of the cheeks. It's infused with natural clay harvested from the banks of the Amazon River and naturally baked by the sun to create a fade-free, flawless finish that lasts for upwards of 12 hours. It applies the colour with a natural, seamless finish, while helping to restore skin's moisture thanks to its nourishing and hydrating properties. I can easily build up the colour intensity to give the appearance of natural blushing skin. It retails for $38.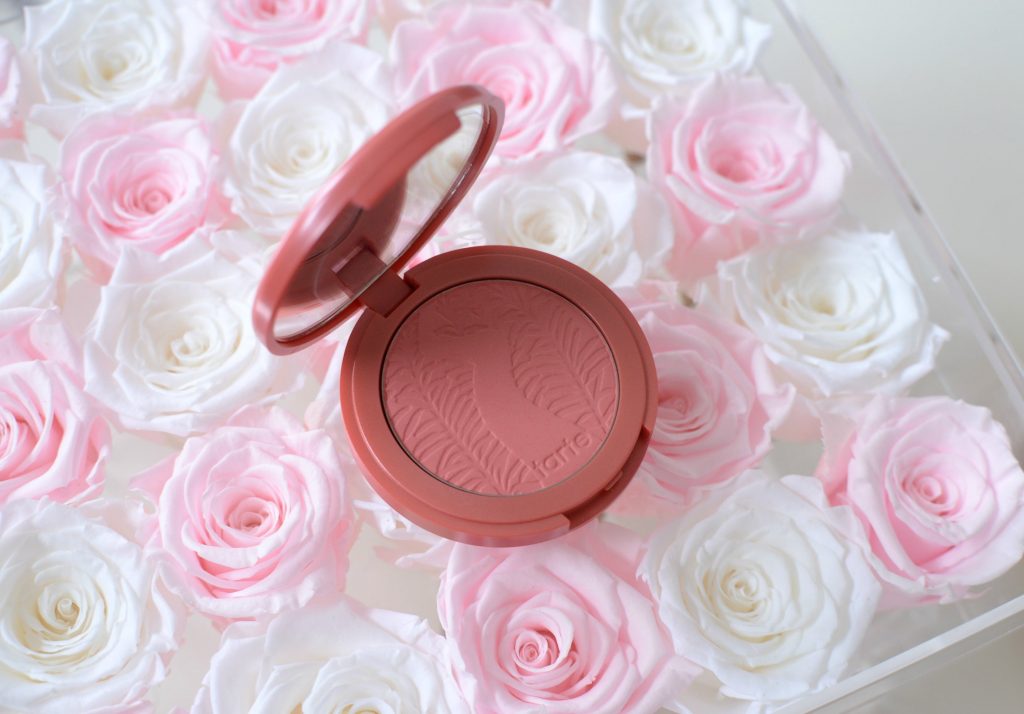 A full glam wouldn't be complete without a little highlight. Whether you decide to go subtle or full-on blinding, the tarte Tarteist Pro Glow Liquid Highlighter in Stunner can achieve both. It's the perfect opalescent highlight that can add a natural glow to the cheekbones and high points of your face. Its light-reflecting formula creates a stunning illumination on the skin that provides a heathy, radiant, dewy glow. Its rich and creamy formula can go from a sheer pop of colour to a bold, dramatic and intense, blinding highlight in seconds. It's infused with rose water to help lock in moisture and keep skin hydrated the entire day. Its highly concentrated pigments and pearls are set within a hybrid gel-cream formula that allows you to blend in with your liquid foundation for an all-over glow or worn alone for a lit-from-within effect. Strobing can easily be achieved with this highlight pigmented highlight. It retails for $36.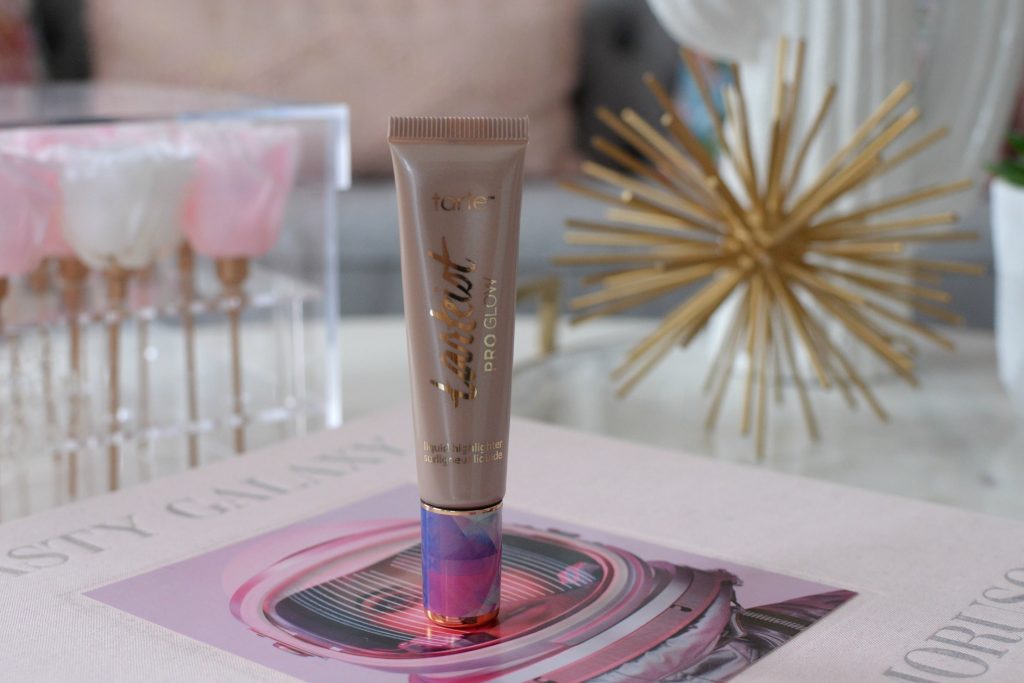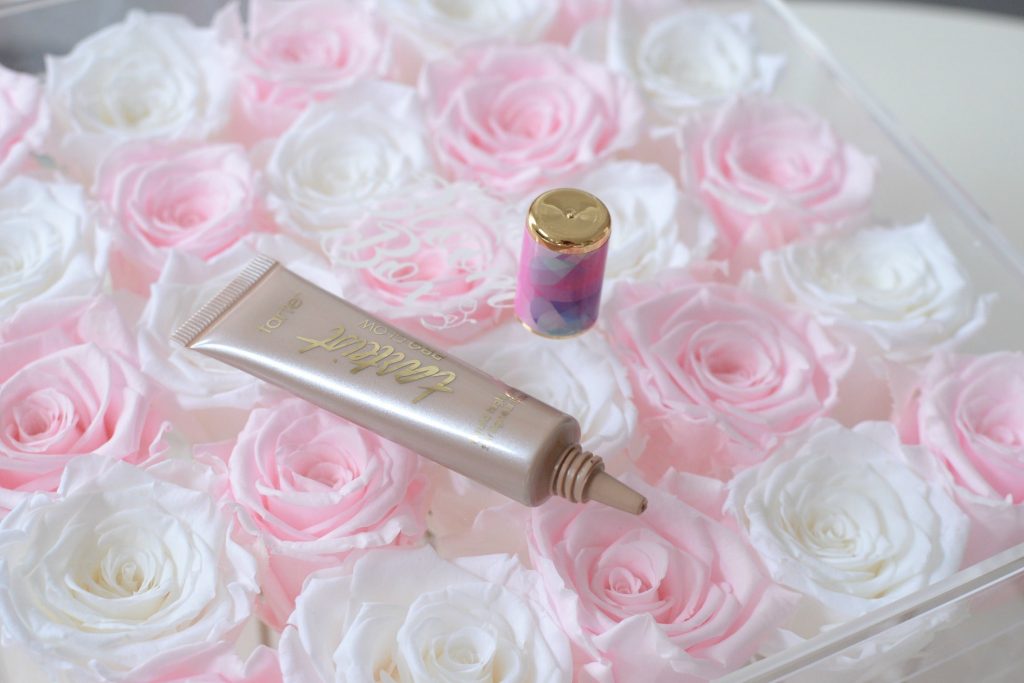 Now for the fun part, the lips. You can't say glam without a fun, statement colour on the lip. Tarte Rainforest of the Sea Color Splash lipsticks not only drench your lips in moisture, but it provides a vivid pop of colour too. These long-wearing, full-coverage, hydrating lippies coat your lips in intense pigments that are not only bold and bright, but the colour stays in place for hours. It's formulated with antioxidants, such as algae and marine flower extract, to help keep your lips youthful and plump. It also contains shea butter and olive oil to help retain moisture, ensuring your lips stay soft, nourished, and comfortable all day. Unlike other lipsticks that require a lip liner or primer to ensure colour stays true and doesn't bleed outside the line, these lippies don't require a base, making it quick and easy to apply.  It conditions the lips, provides a bold wash of colour, and keeps lips looking healthy with a luminous glow.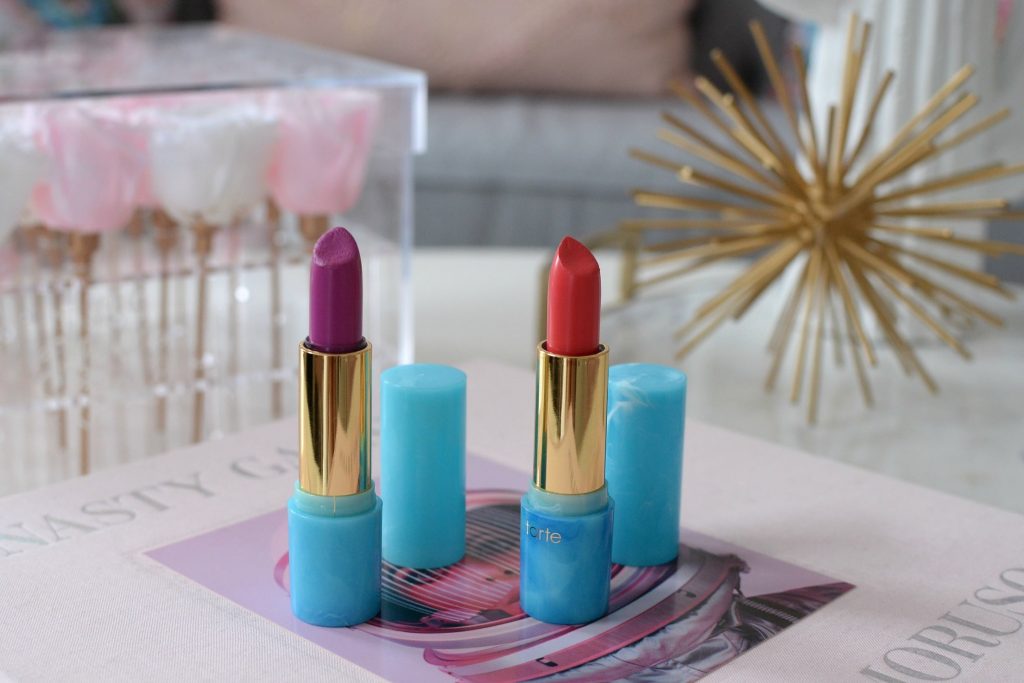 Tarte Rainforest of the Sea Color Splash lipstick is unlike any other matte lipstick you've tried in the past. For having such a silky-smooth consistency, it's still surprisingly pigmented. One swipe and you'll receive an intense, opaque coverage. A second coat will help intensify and deepen the shade, while still being completely weightless. No matter how many layers you apply, it doesn't pill, slide around or become goopy. It wears beautifully throughout the day, even through eating and drinking, it stays in place for upwards of 6+ hours. It retails for $27.
Tarte Rainforest of the Sea Color Splash lipstick in shade Sea Goddess and Cha-Cha.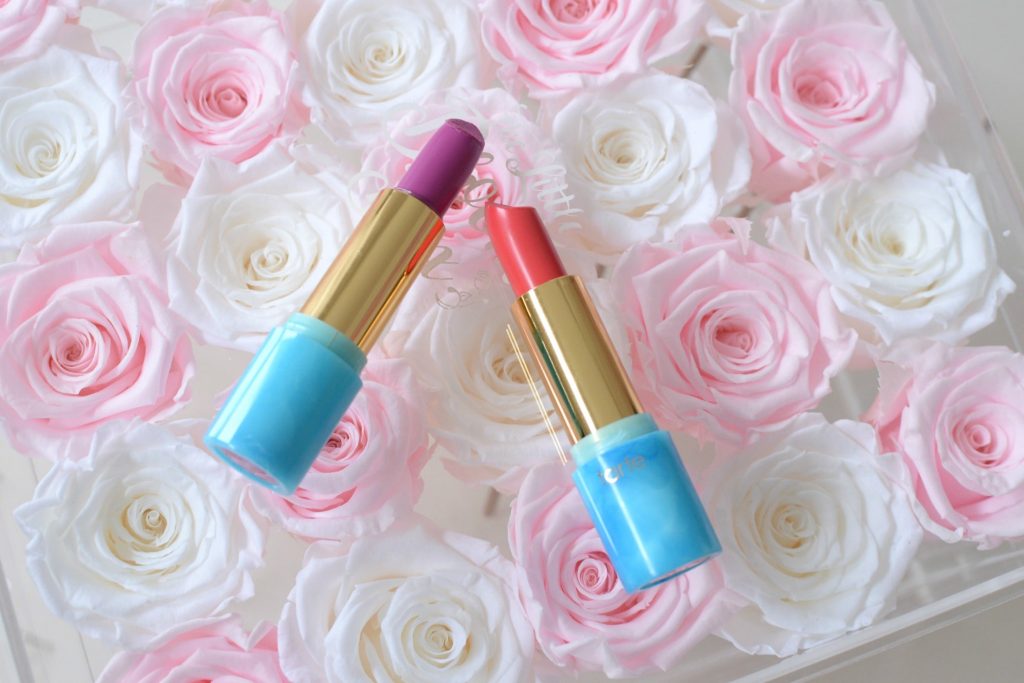 Todays look was created by Sam, of Samantha Blatnicky Makeup & Lash Artist, using everything found above!
First up, lipstick in shade Cha-Cha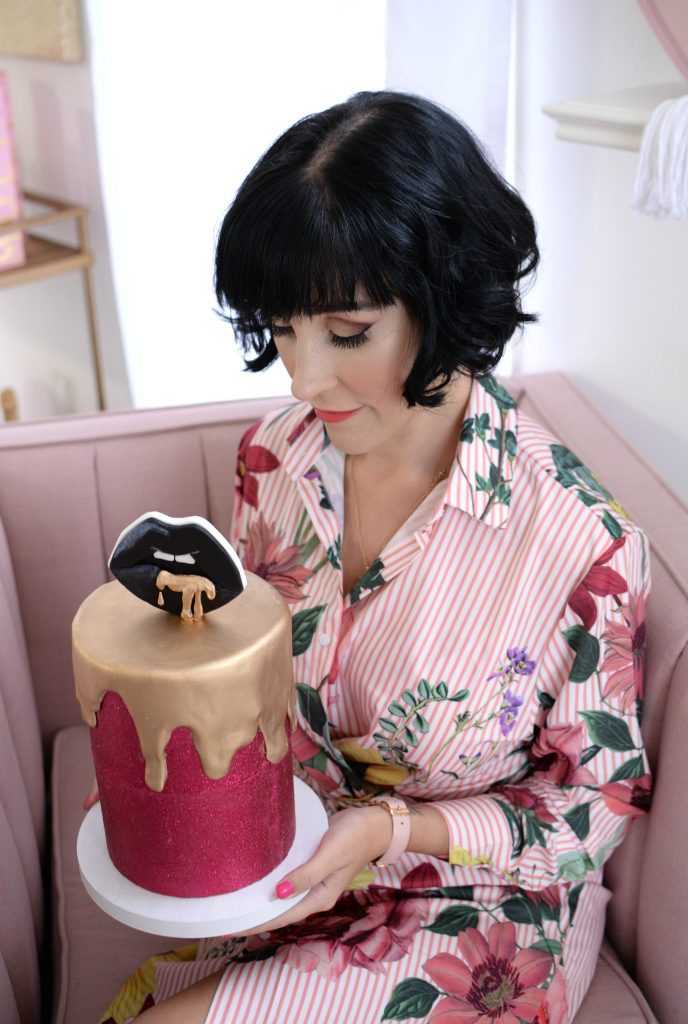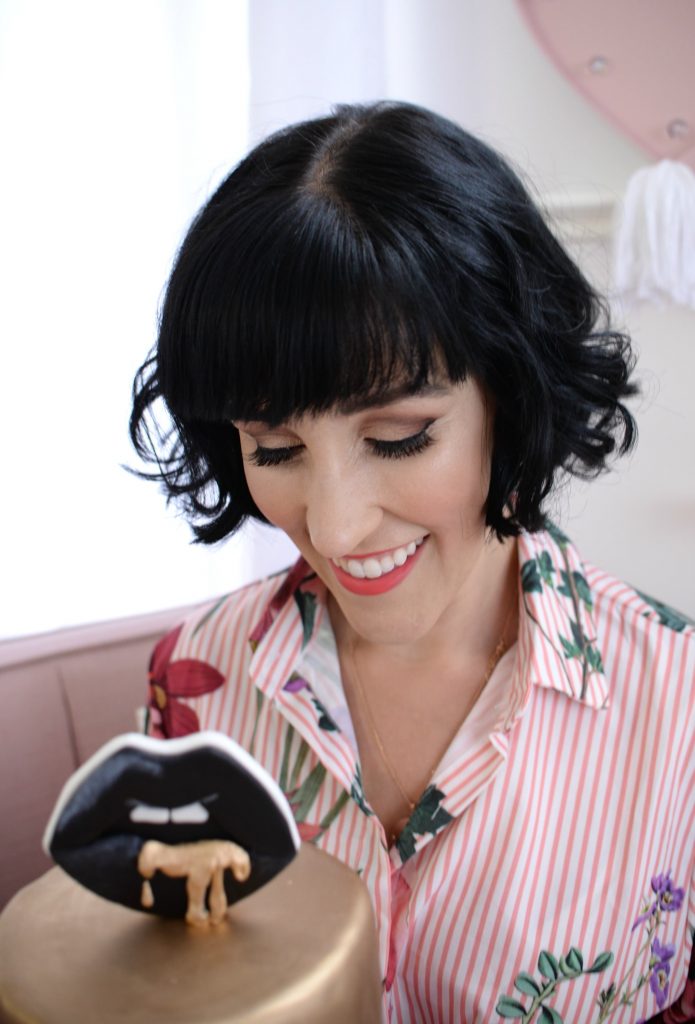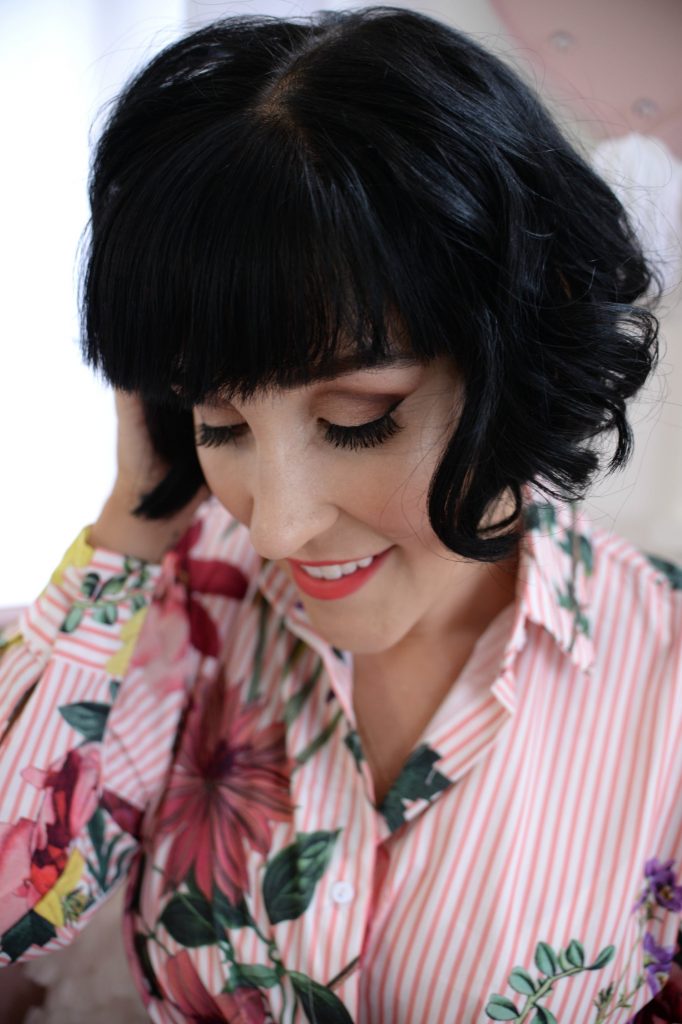 Second look using lipstick shade Sea Goddess, but with the same eye look!