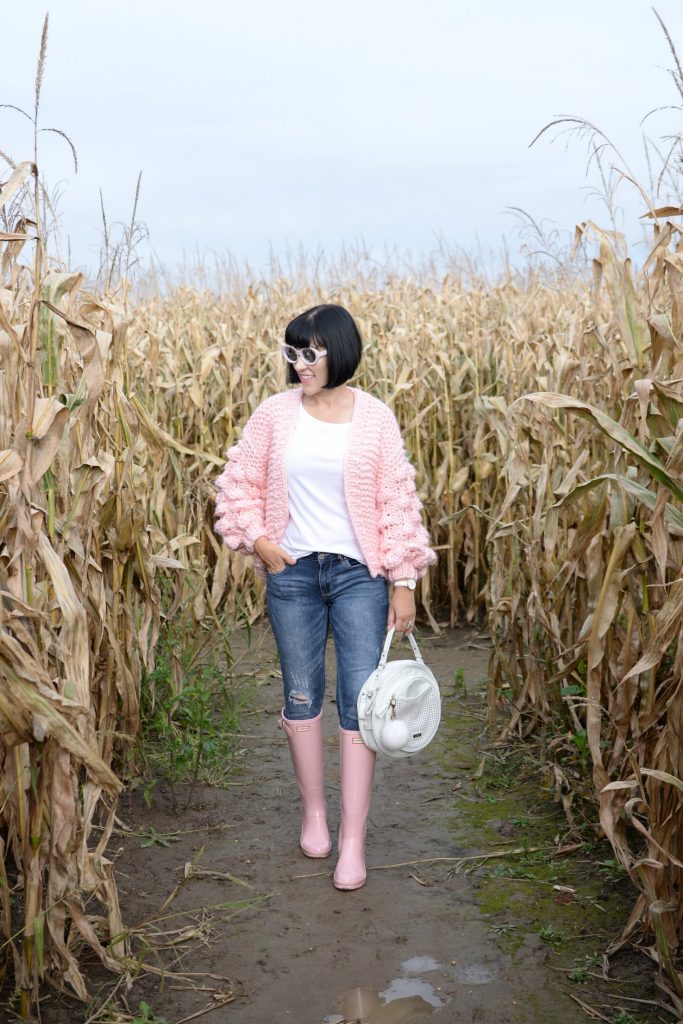 Hunter Boots
We've all had those days, waking up to your pre-planned outfit, only to see it's raining. Just because the weather outside is stormy, doesn't mean you can't look chic and stylish. Hunter rainboots are my go-to when the weather outside is less than ideal. I know you've probably seen them all over Instagram, and with good reasons. Its sleek and stunning design is not only fashionable, but keeps your feet dry not matter what Mother Nature throws at you.
These pink Hunter wellies are perfect on those cloudy days, when you just want a pop of colour. It effortlessly combines the comfort and weather protection without compromising style. I know they tend to be quite expensive, but your local Winner and Marshalls using have them on sale. This well-known brand has made a name for itself due to its trendy style paired with its weather-proof design.
I've tried a lot of rain boot brands, but I always come back to my Hunters. Not only are these perfect for spring and fall, when paired with socks, they can easily take you into winter. They fit amazing, the quality is high-end, they are extremely comfortable and incredibly durable. Because the rubber is heavy-duty, yet still manages to be lightweight, these will last a lifetime. The molded construction makes it completely waterproof yet still moveable. They do run slightly small, so I suggest sizing up, especially if you plan on wearing it with socks this winter. Combine that with ample width, these boots will allow you to place inserts and socks without feeling too tight.
What I Wore- Tee- Banada Republic, Sweater- Chic Wish, Purse- Pixstix, Watch- c/o Daniel Wellington, Rain Boots- Hunter