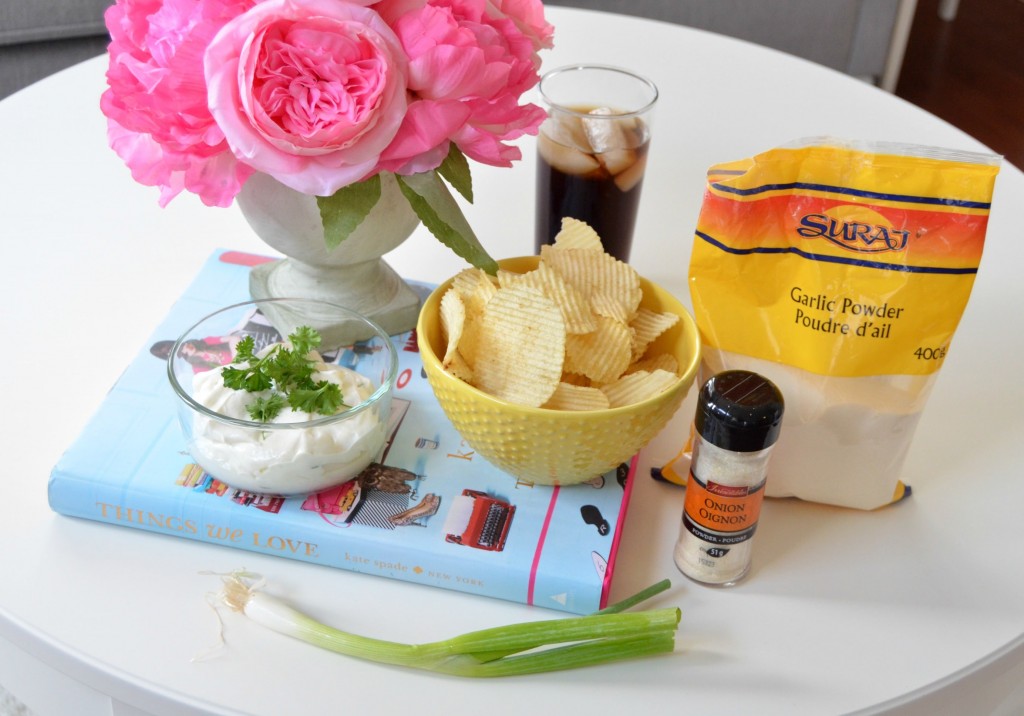 #BornOnTheFarm
We always had chips and dip in the house when I was growing up, especially in the hot, summer months. Although probably not the healthiest option, it's still my junk food of choice. There's something about the crunch of the chip paired with the creaminess of the dip that just goes so perfectly together. In fact, whenever I wanted a nightly snack or treat, I asked for "pop and pip". I had a hard time pronouncing chips when I was little, which turned into pip, so whenever I was asking for a treat in the evening, even if it wasn't chips, I'd ask for "pop and pip".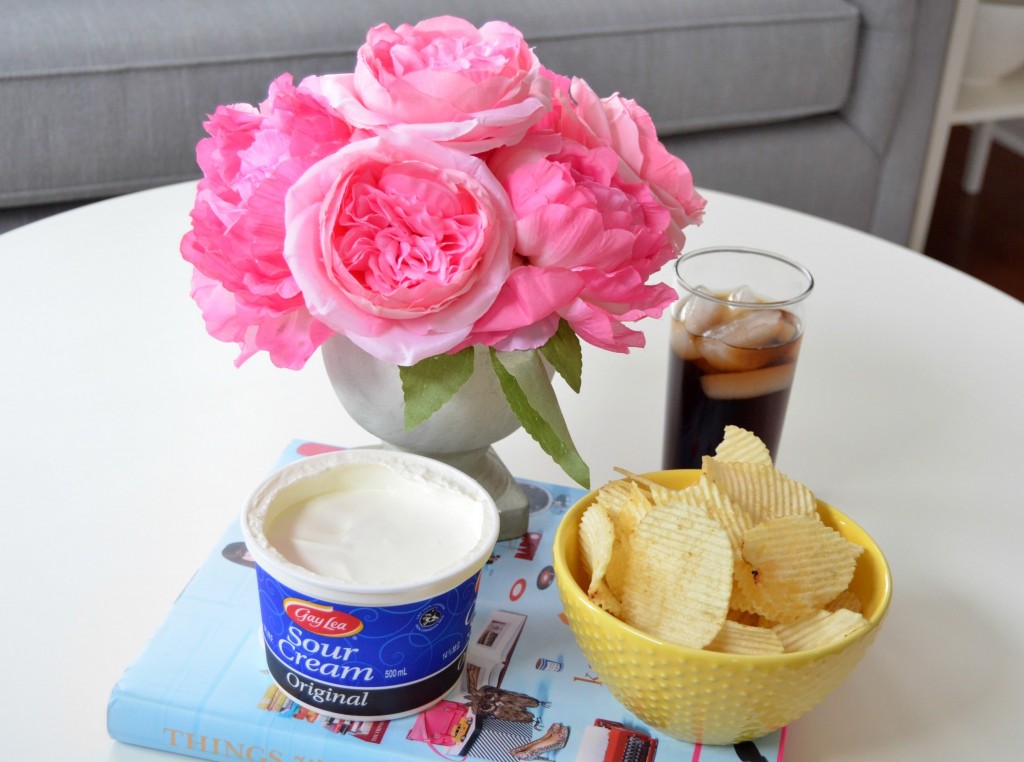 I was very specific when it came to which brand of French onion dip I wanted, and if the store didn't carry that certain brand, it was almost the end of the world for me. As I got older, I knew buying those pre-packaged dips were full of unnecessary ingredients, MSG and other words I couldn't pronounce. I knew there had to be a healthier alternative.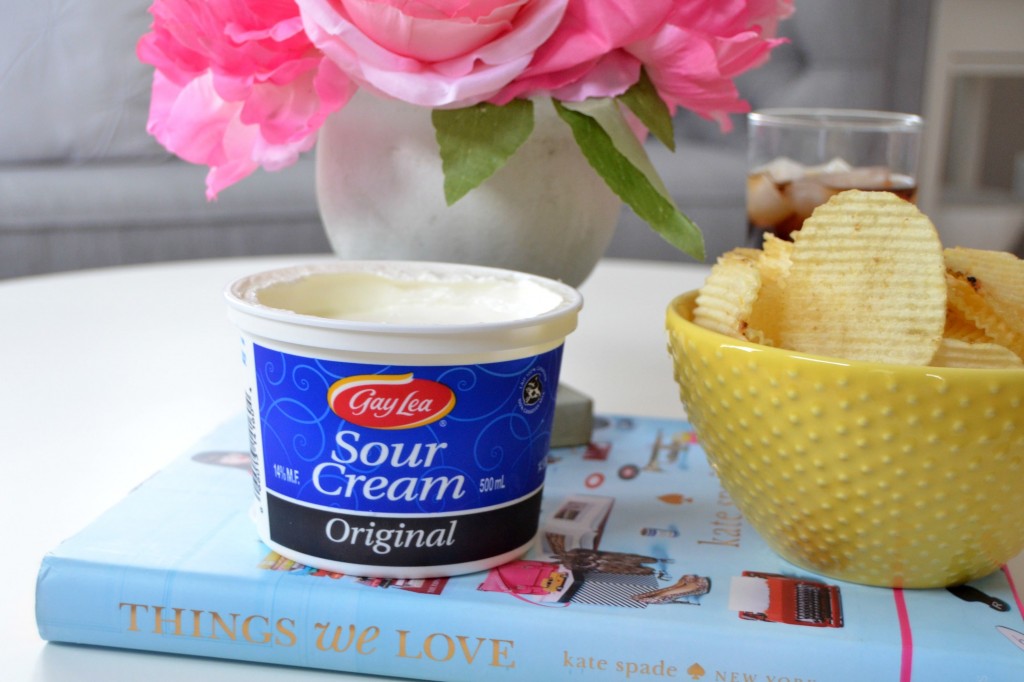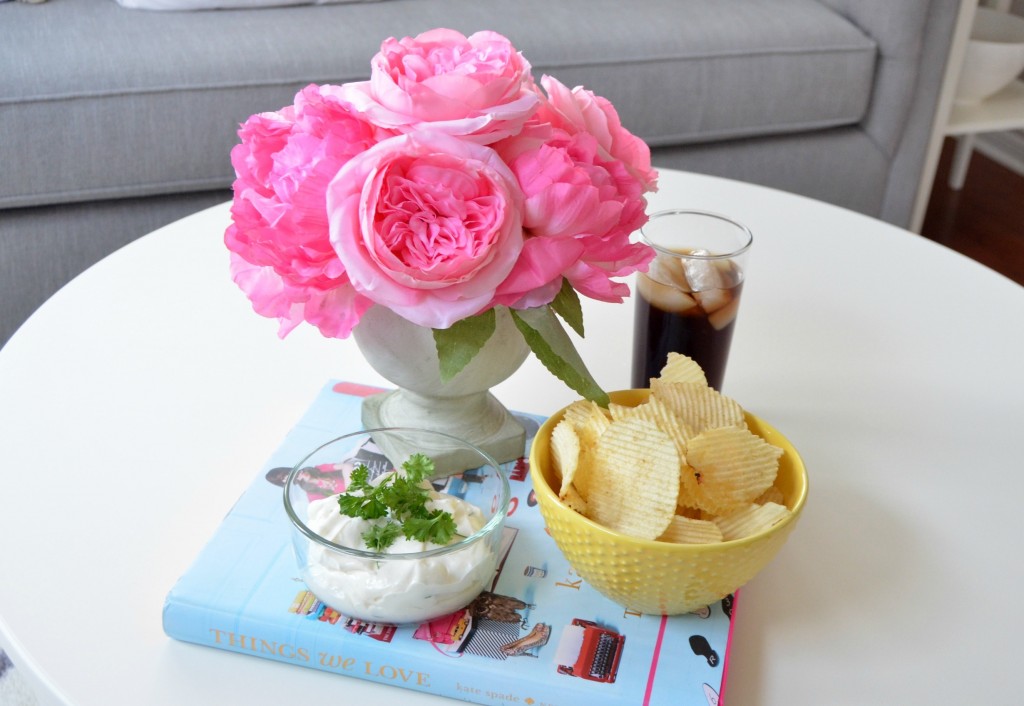 I started making my own dips, and to my surprise, they are even better than those store bought dips. To start, I add 1 cup of my favourite Gay Lea's Sour Cream, as it's the rich, silky and creamiest sour cream I've tried and it's also nut-free and certified kosher. It has only a few ingredients, making it pure, slightly tangy and ultra- decadent. I then mix in 1 tbsp of chopped green onions, 1 tsp of onion powder to help boost the onion flavour, a pinch of garlic powder to give it a slight kick, ¼ tsp of salt and topped with 1 tsp of finely chopped parsley for freshness. Make sure to mix everything together quite well then serve with your favourite chips or veggies (for a healthier option).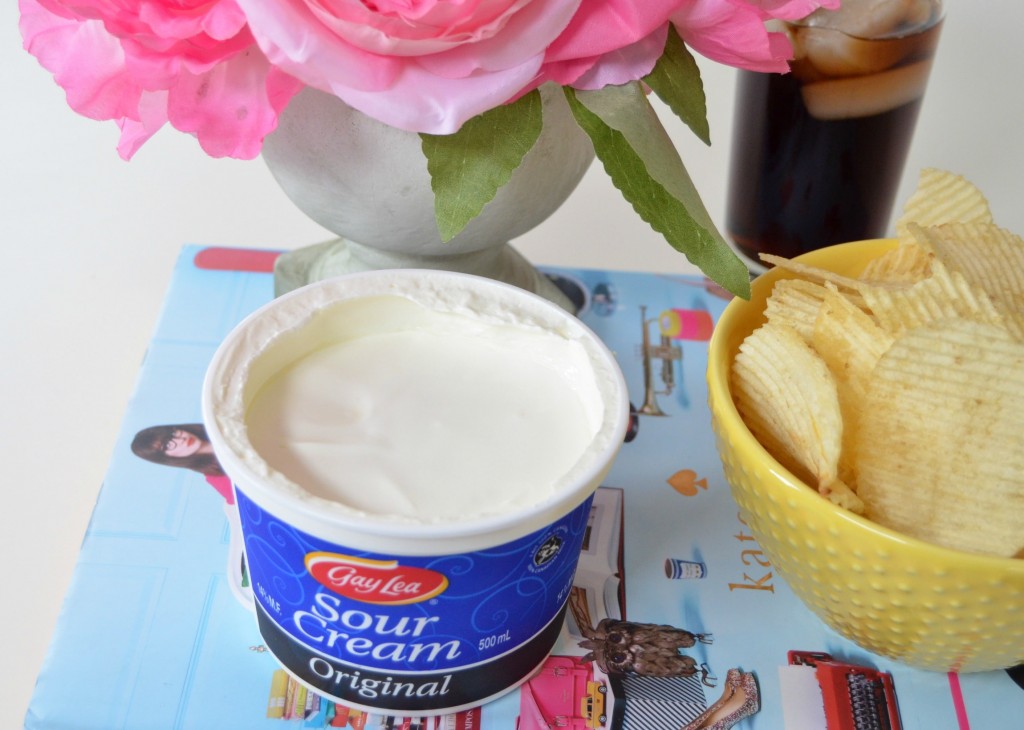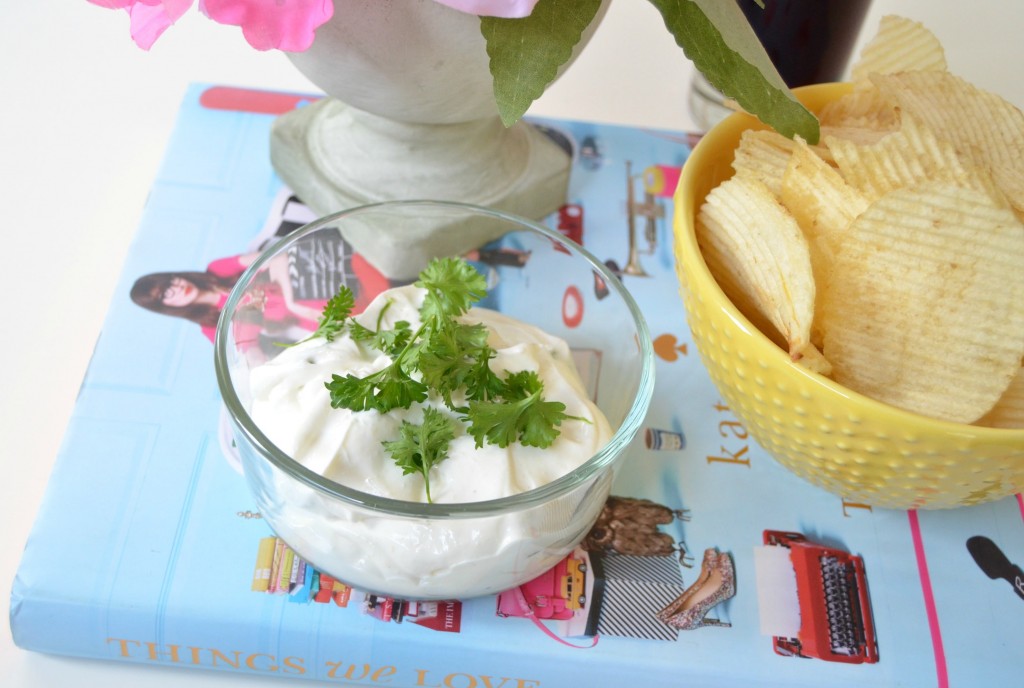 This is the perfect afternoon treat after enjoy time outside, but is also a quick and easy dish to bring to BBQ's, camping or even the beach. With all the weekend activities you have planned this summer, you don't want to be stuck in the kitchen slaving away over heat, this is a light and delicious dish that everyone seems to enjoy.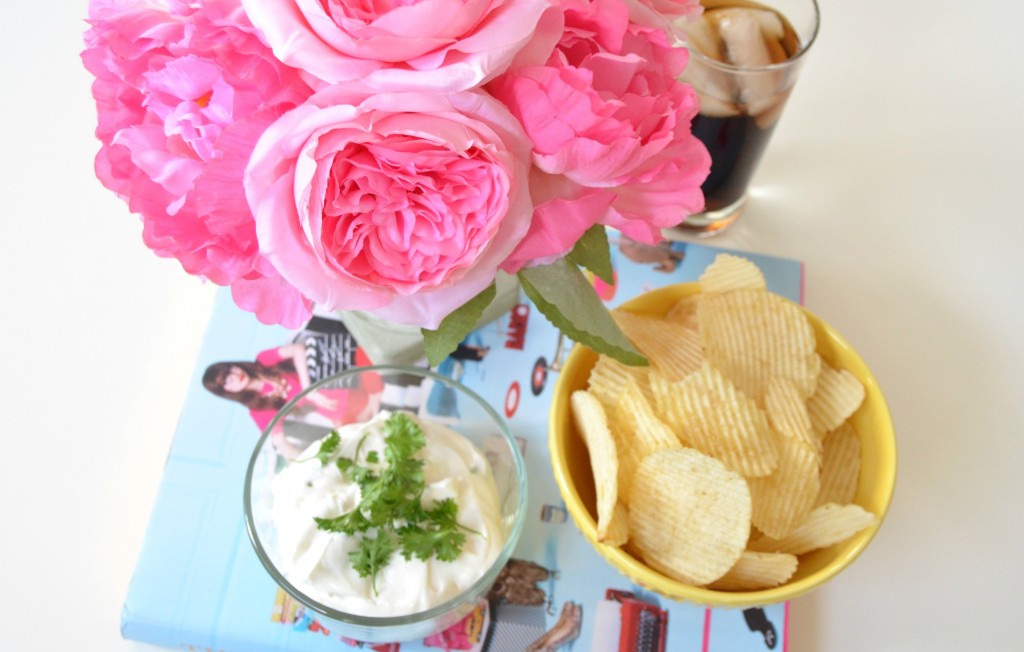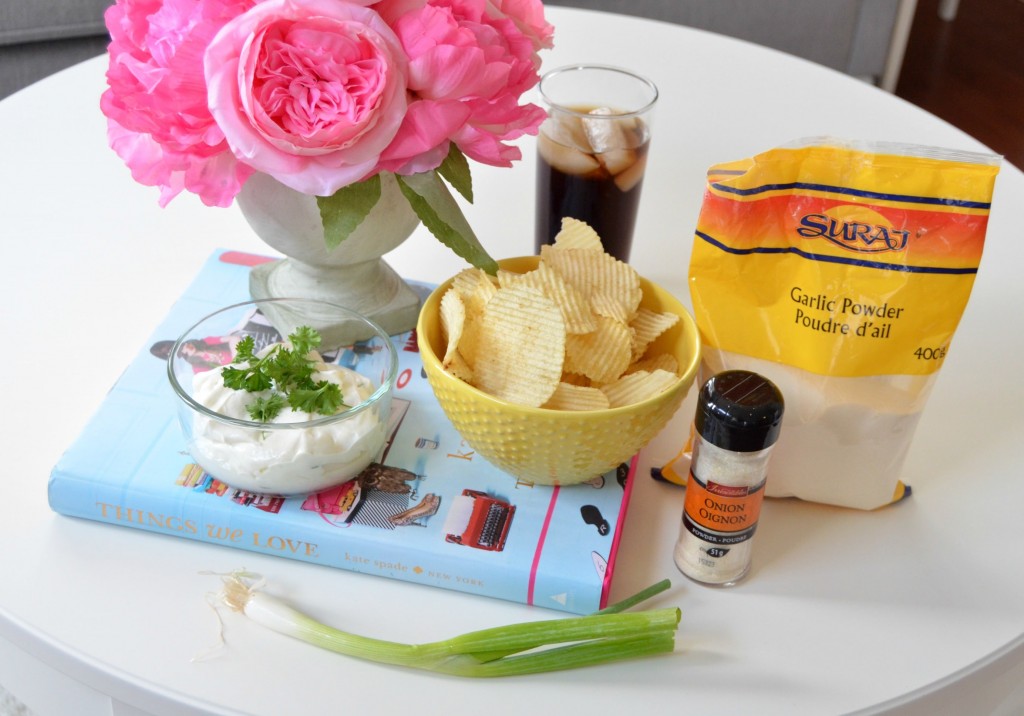 "Disclosure: I am part of the Gay Lea Ambassador Campaign and I receive special perks as part of my affiliation with this group. The opinions on this blog are my own."