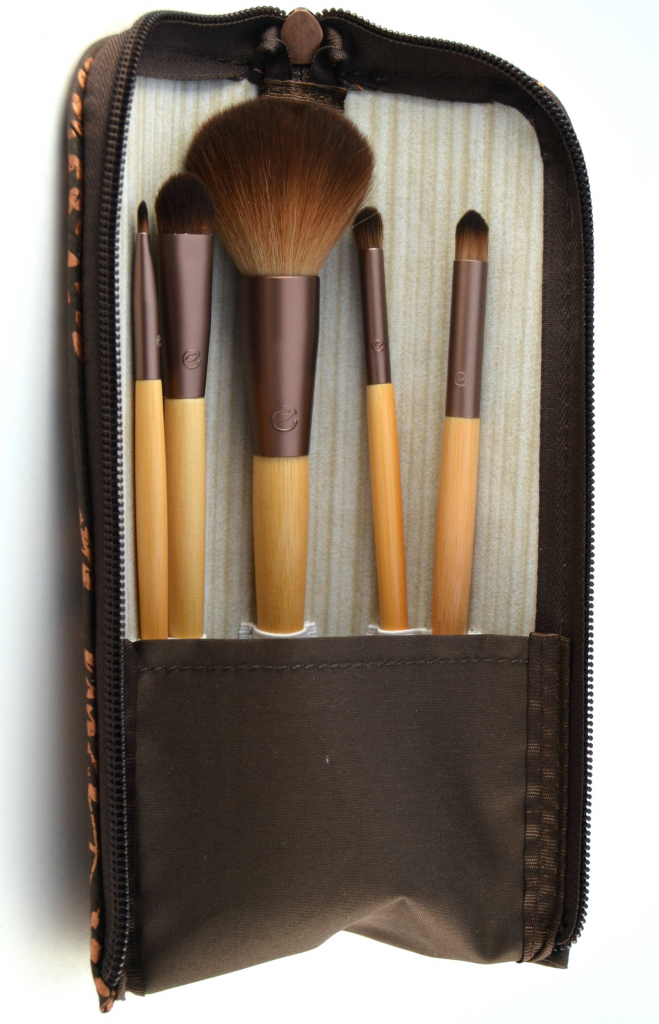 EcoTools promotes living beautifully and looking and feeling great while making earth-conscious choices. All EcoTools brushes are not only beautiful to look at, but respect the earth as they are made from synthetic bristles, bamboo, recycled aluminum and are 100% cruelty free. EcoTools Six Piece Day-to-Night Clutch Set comes with 5 brushes and comes packaged in a clutch that has a beautiful coppery gold pattern with a slim design that's able to stand upright. It features little elastic loops on the inside to keep each brush in place and is small and sturdy enough to place in a purse and perfect for traveling ensuring no brushes will get damaged. The brushes included are the Round Powder Brush, Flat Stay-There Shadow Brush, Pointed Concealer Brush, Smudge Brush and the Detailed Lip/Liner Brush and retails for $25.99.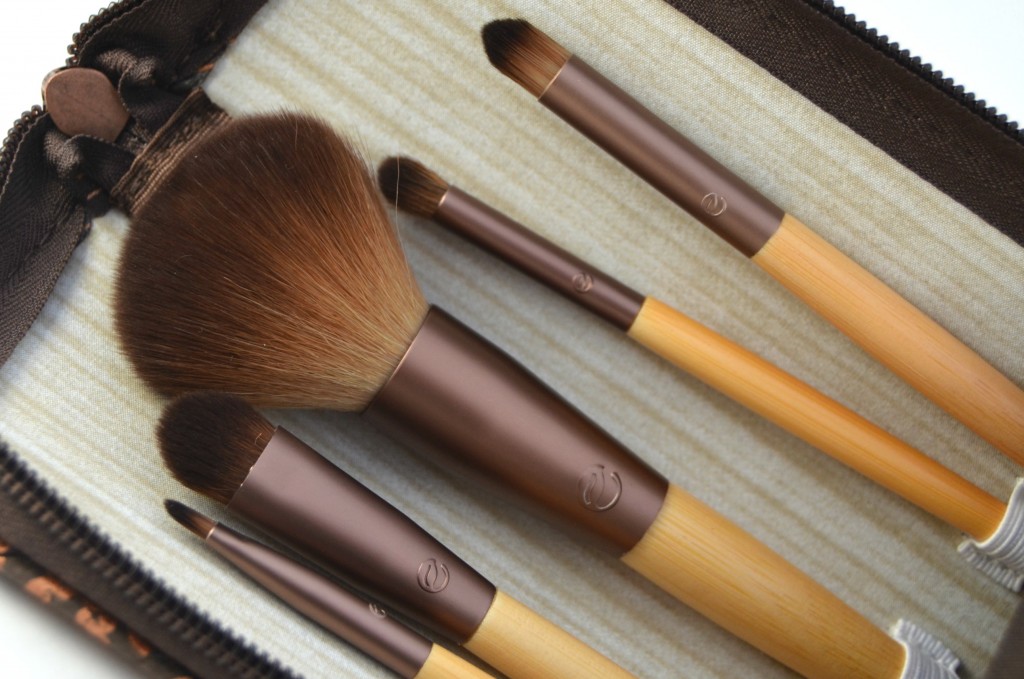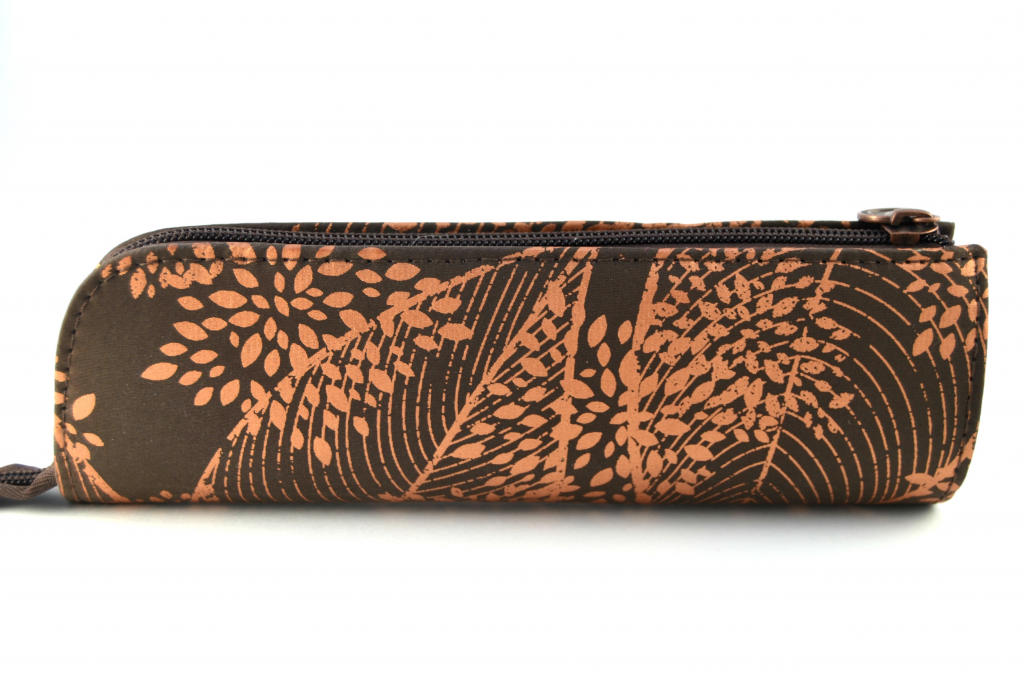 The handles of these EcoTools brushes are sleek and made from sustainable bamboo making them lightweight and easy to use. The ferrules are made of recycled aluminum and make for the perfect grip when applying your makeup. The brushes are some of the softest I've felt and are made from synthetic bristles. Not only are the brushes high quality and well-made, they're so functional and versatile; these 5 brushes really can take you from day to night.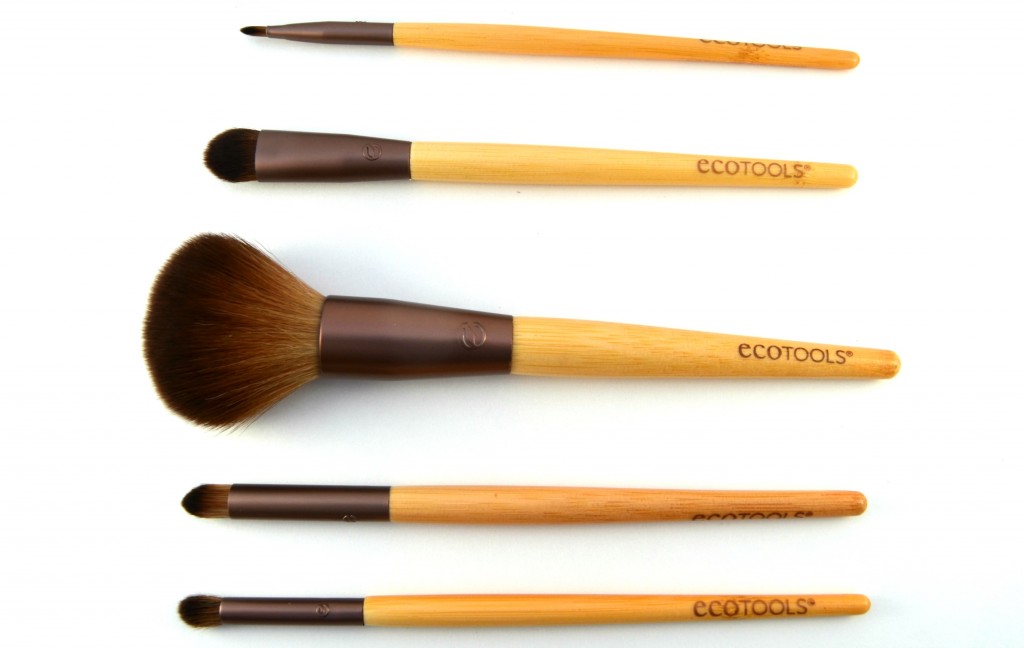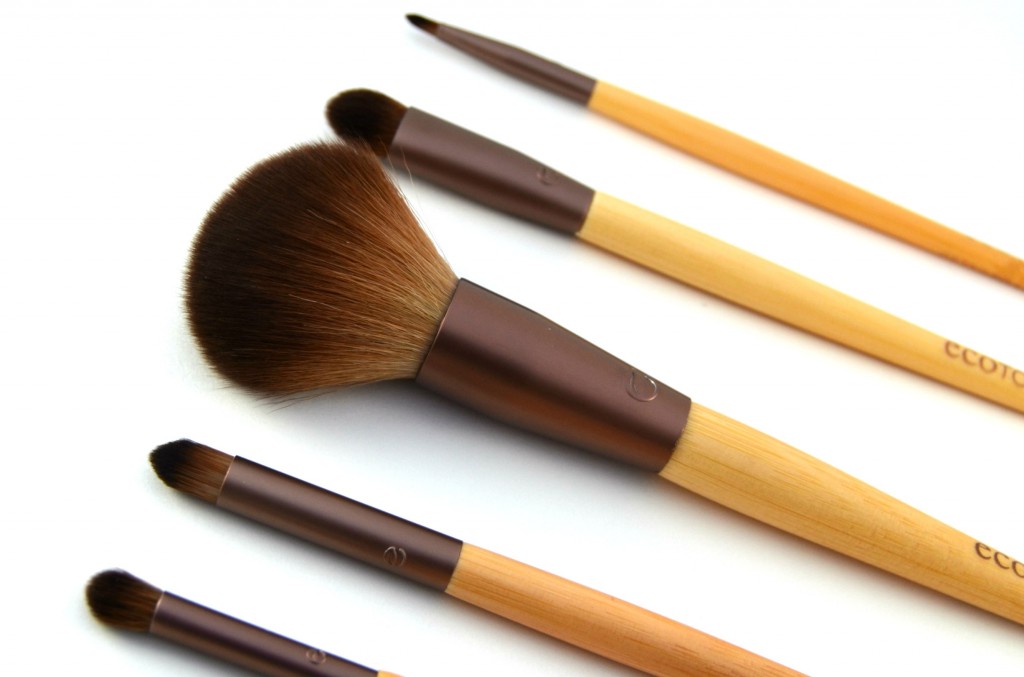 The Round Powder Brush is super versatile, super soft and has easily became my favourite brush from the set. It gives a light, barely touching the skin application, of a duo fiber brush that can also blend like a mineral powder brush. It's small enough to use with bronzer and blush, but still large enough for powder and mineral foundation. It picks up just the right amount of product with little to no fall out.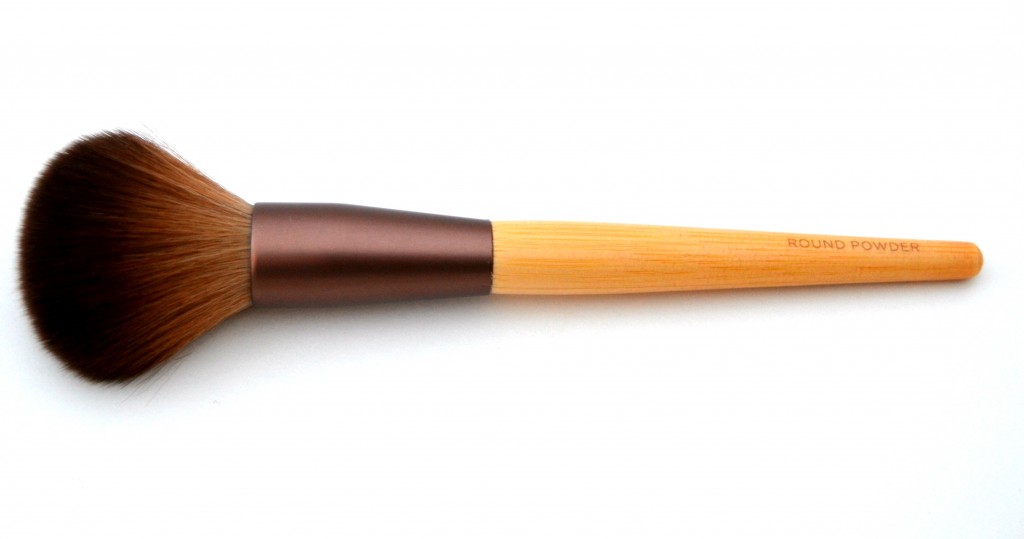 The Flat Stay-There Shadow Brush is thick and dense, perfect for applying shadow all over the eyelid. The brush picks up just the right amount of shadow and evenly distributes the shadow on the lid with little to no fall out.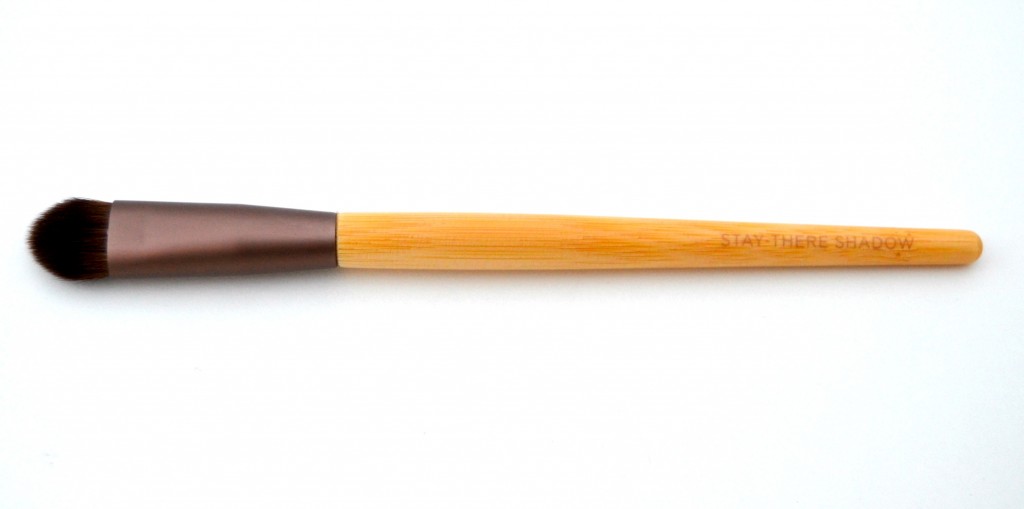 The Pointed Concealer Brush is slightly bigger than the smudge brush and comes to more of a point, perfect for applying liquid concealer with (using the wand that comes with concealer you risk putting bacteria into the tube). This is the perfect brush to apply the concealer with and then blend out with.



The Smudge Brush is a typical, pencil-style smudge brush that's dense and firm but still soft enough that it doesn't bother the eye. This is great to blend shadow under the waterline.



The Detailed Lip/Liner Brush is dense, sturdy and tiny enough to get precise application when applying small amounts of concealer and also doubles as a lip liner and lipstick brush.



I'm in love with all 5 of these EcoTools brushes, not only is the quality there, the bristles are soft, easy to blend and are all synthetic, but the price is great. I've washed all brushes a few times now and haven't experienced any bristle loss, any shedding and the softness is still there. The sleek bamboo handles are really comfortable in my hands and make for easy application. The clutch is just amazing, it is small enough that I can carry it around during the day and never feel like its taking up too much space in my purse.