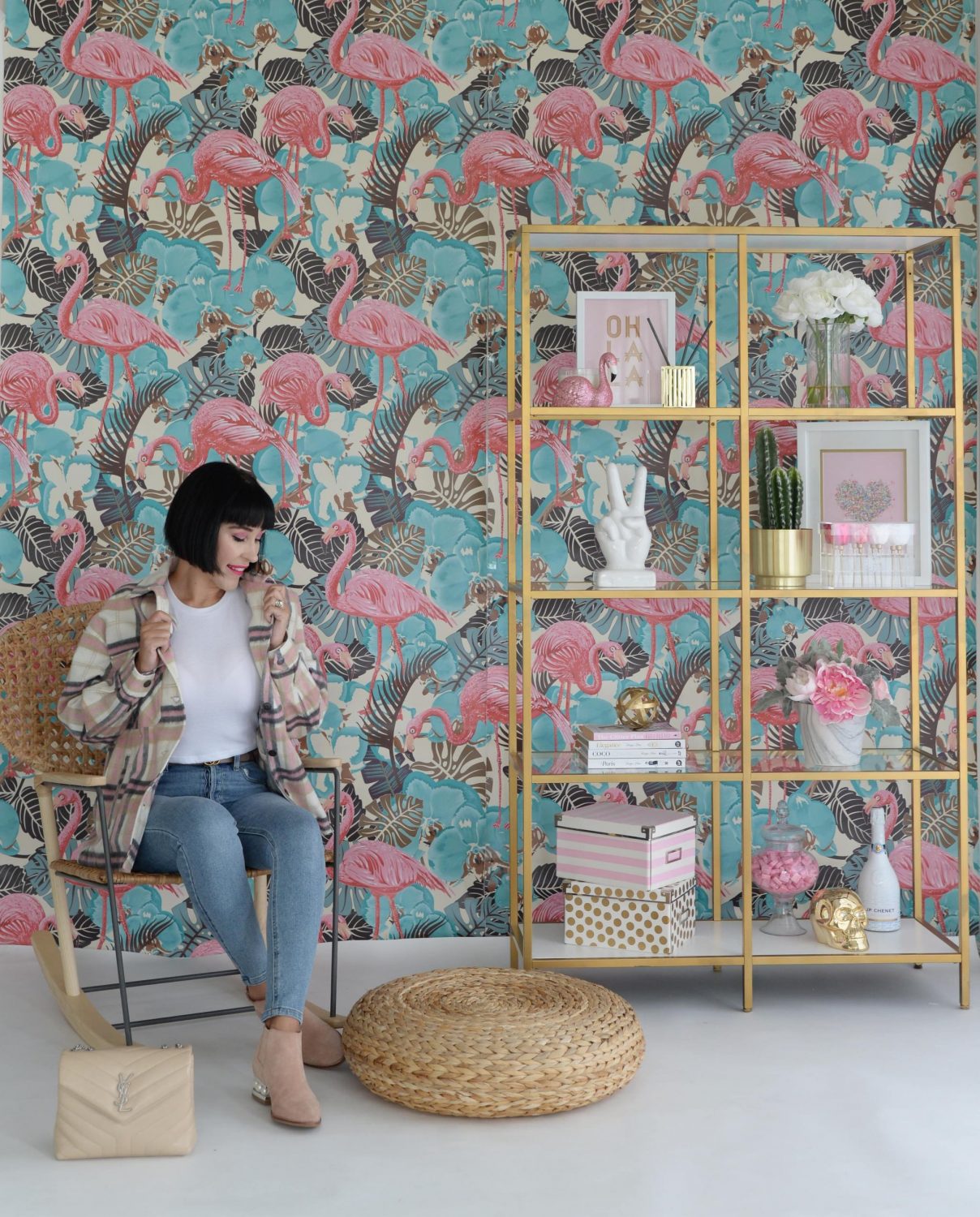 5 Wearable Fashion Trends for Fall 2021
Fashion trends come and go. Just as quickly as they are in style, they are soon forgotten about and look outdated. A certain trend will have its moment, but once the hype is over, that item is usually left siting in your closet never to be worn again. It can get expensive keeping up with the hottest styles, which is why I always suggest picking a few hot trends of the season and not investing in all of them. Pick a trend that speaks to you, one that you know you'll have fun with for a few seasons and leave the rest behind. Today we're talking about fall fashion trends for 2021, which is your fave?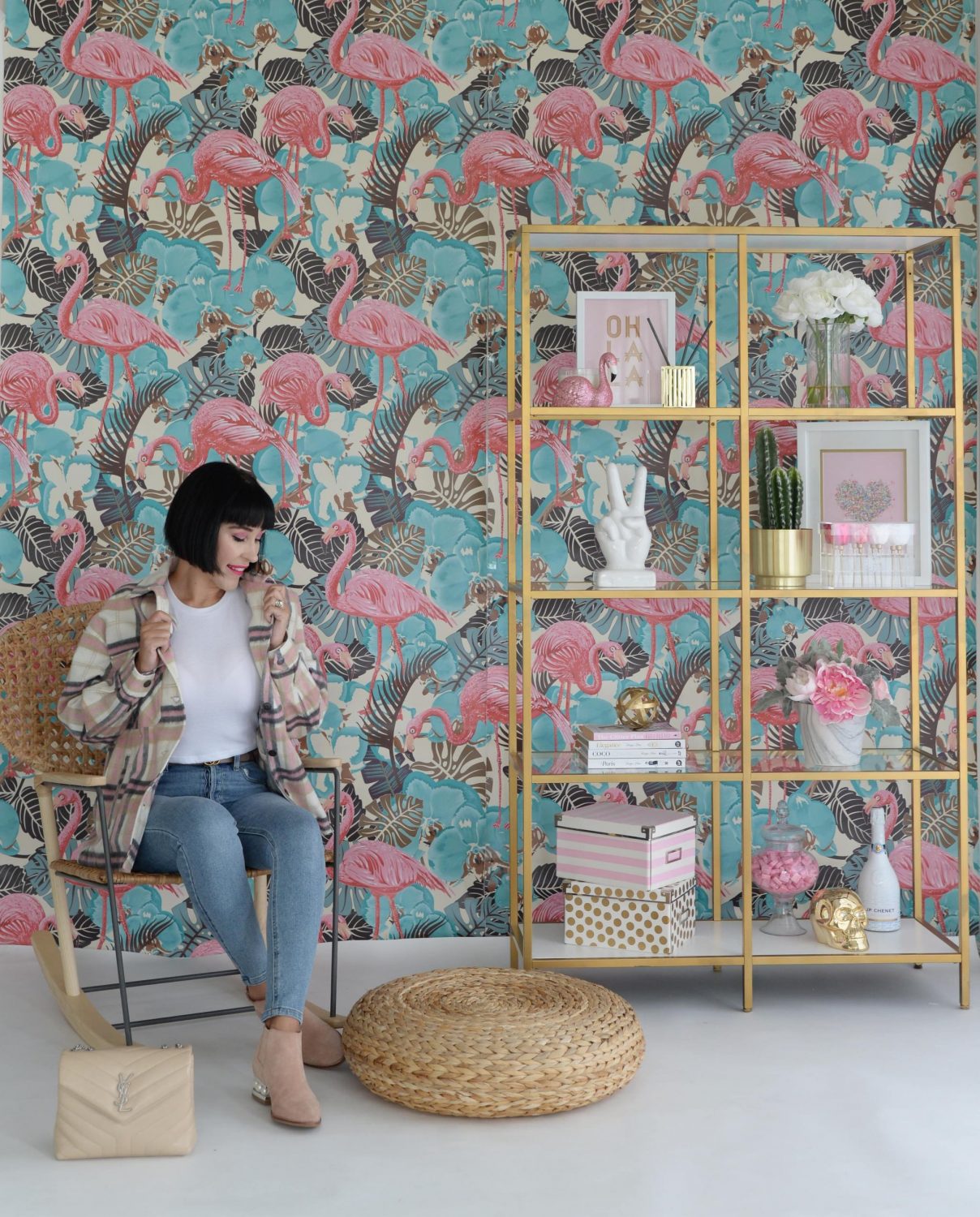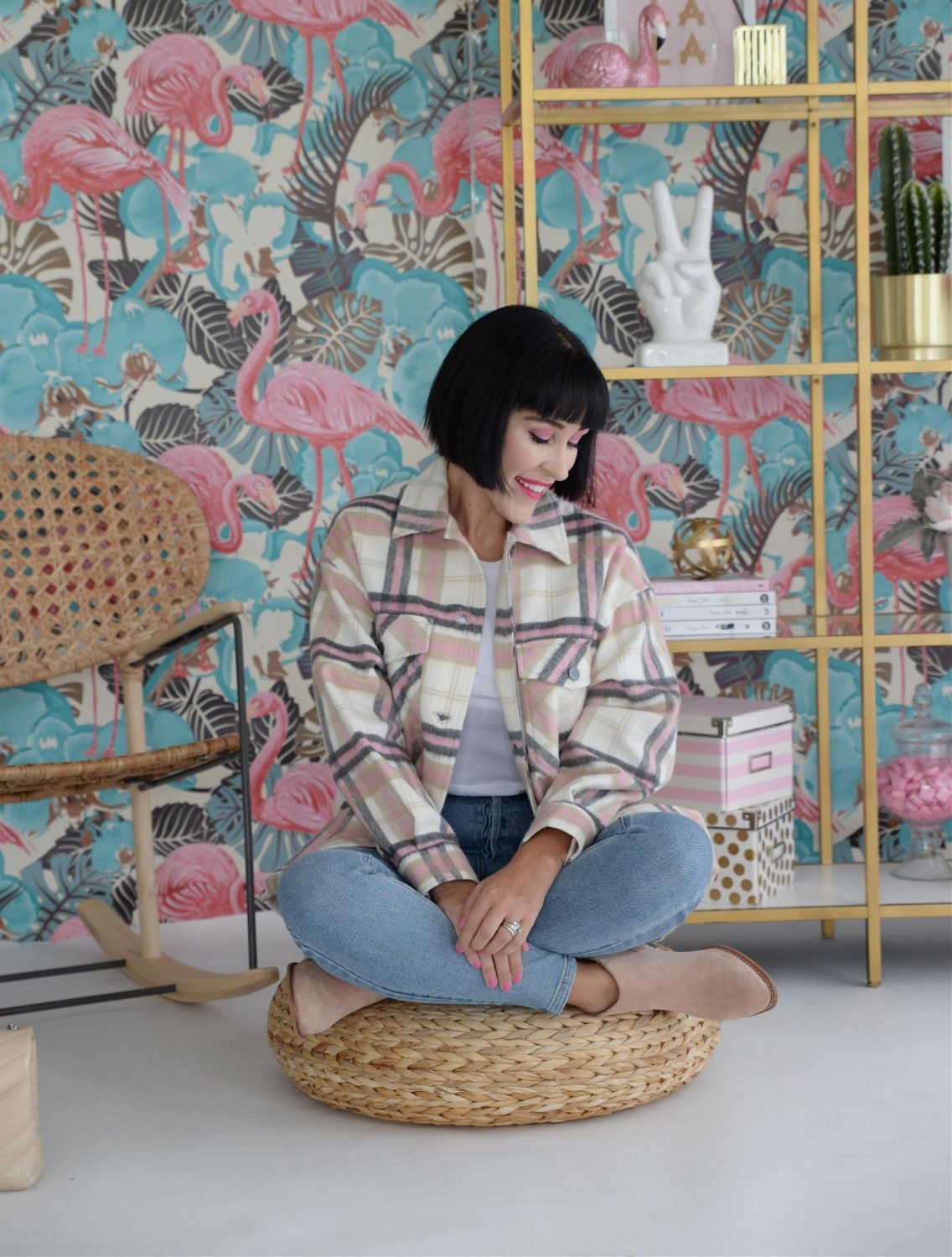 If you're Canadian, you're going to love this next trend. Although this isn't necessarily a "trend" for us, more a classic, but the Canadian Tuxedo is making a huge comeback. It's revamped a little, by mixing in different elements and prints for a more playful effect, the general idea is still there. Take two different washes and pair them together. Instead of just a plain button-down denim shirt, look for one with some visual interest. Maybe in a floral-on-floral print or some embellishments? You can also have fun tossing on a bold statement jacket for an element of surprise. Remember it doesn't have to be your traditional blue denim, you can have fun with a monochromatic black or white jean look.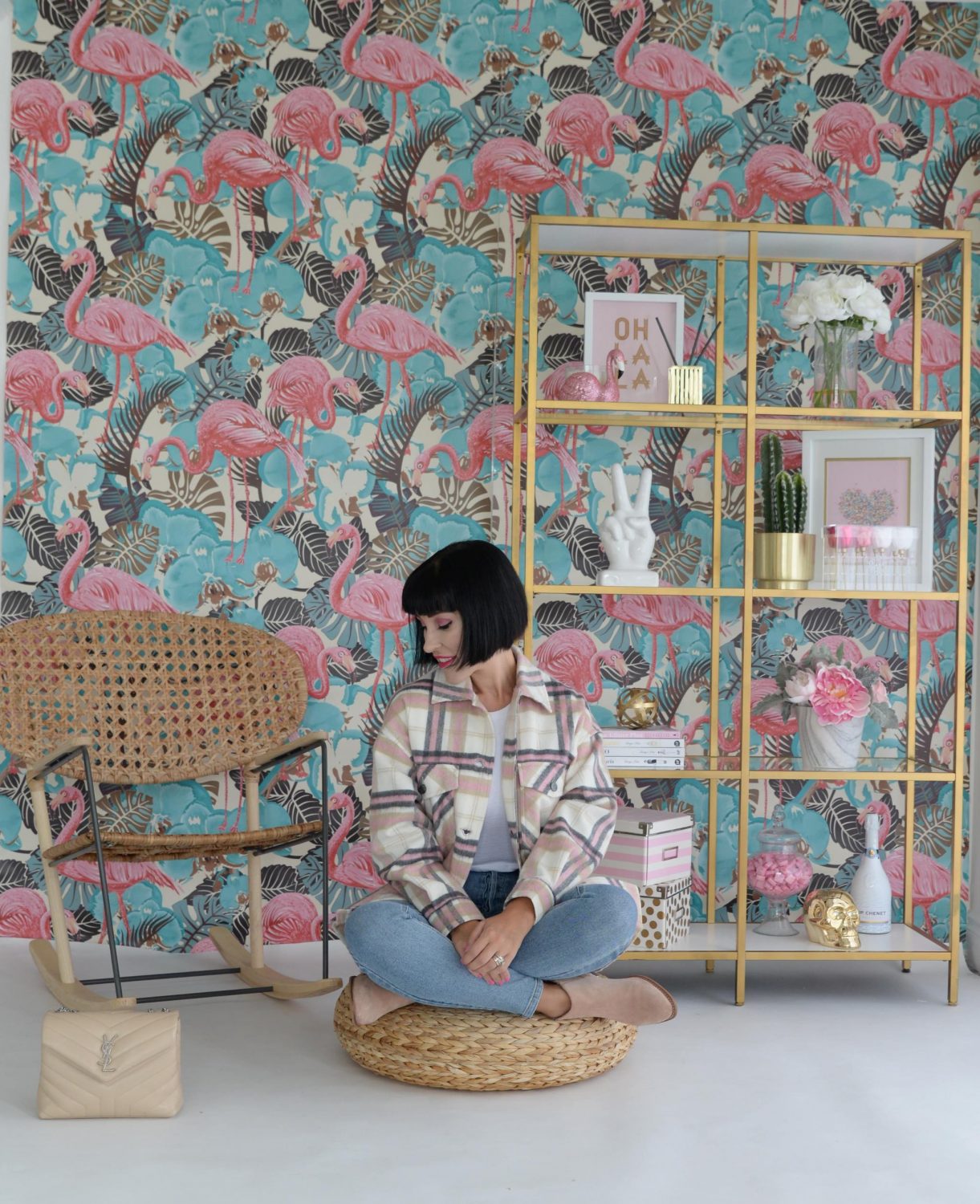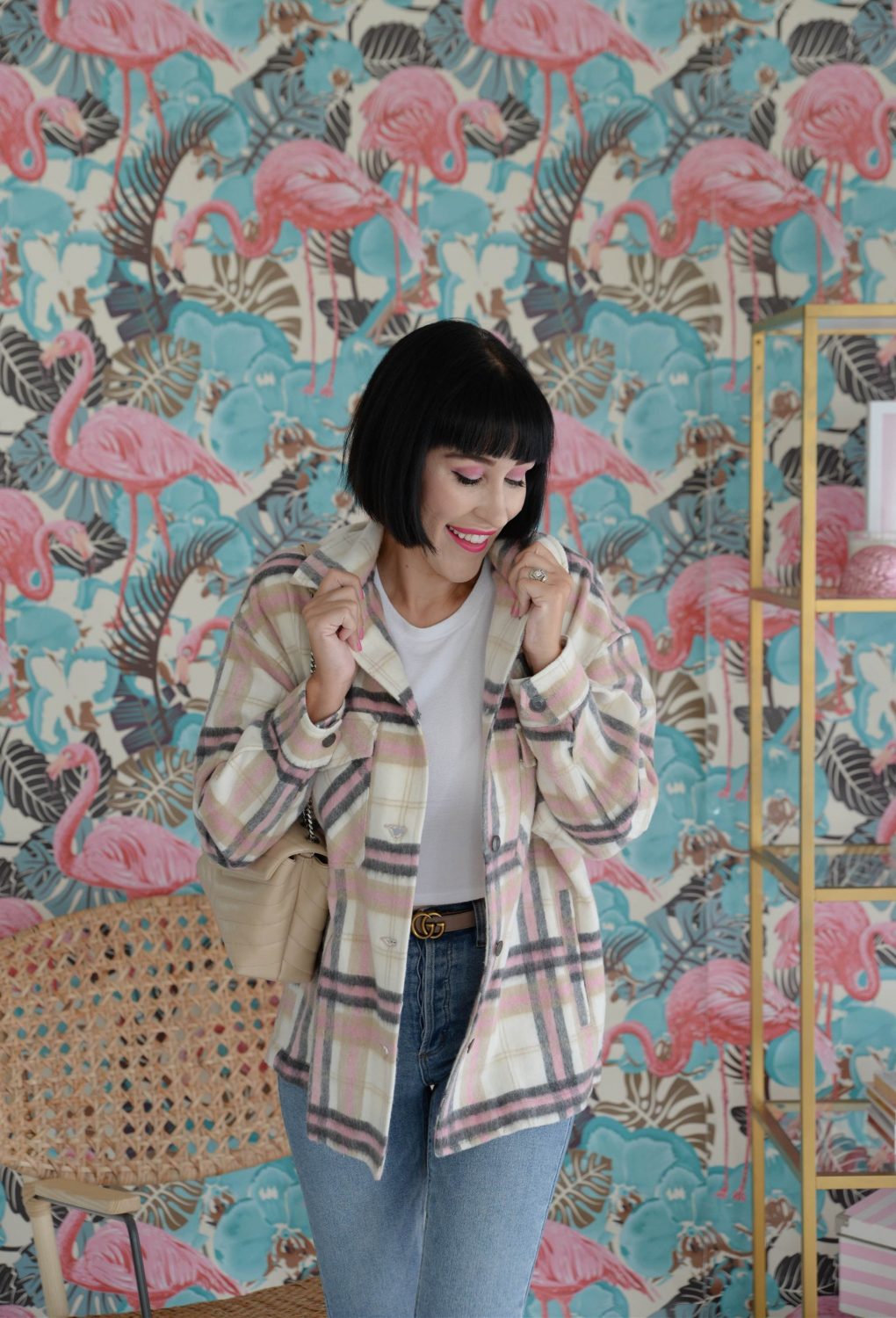 Although not a new trend, it starting to make it appearance last fall, I know so many slept on it. The "shacket" is back and stronger than ever this season. So, what exactly is a shacket, it's a mix between and shirt and jacket. Keeping with the oversize theme we've been seeing for the past few years; this is one piece you're going to want to incorporate into your fall wardrobe. It can be styled in so many ways. Whether you decide to wear it over your fave little dress, or paired with a basic tee and denim, it's the perfect layering piece. You can also dress it up with faux leather pants and blouse, to create a more causal and weekend appropriate look with your two-piece jogger set from last winter. The shacket can easily be worn from day to night, and from work to play. It's one article of clothing that you will continue to reach for all season long, I promise you this.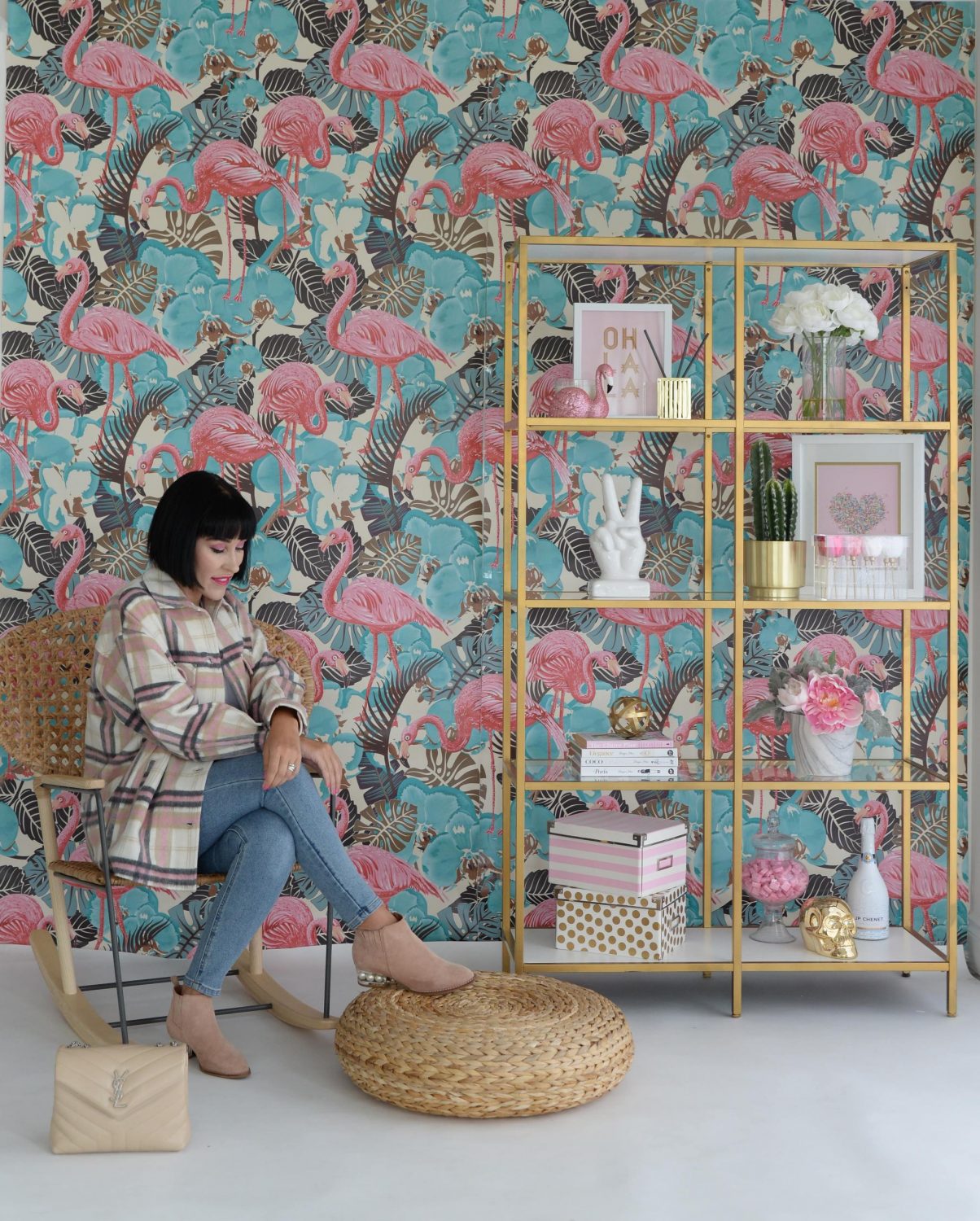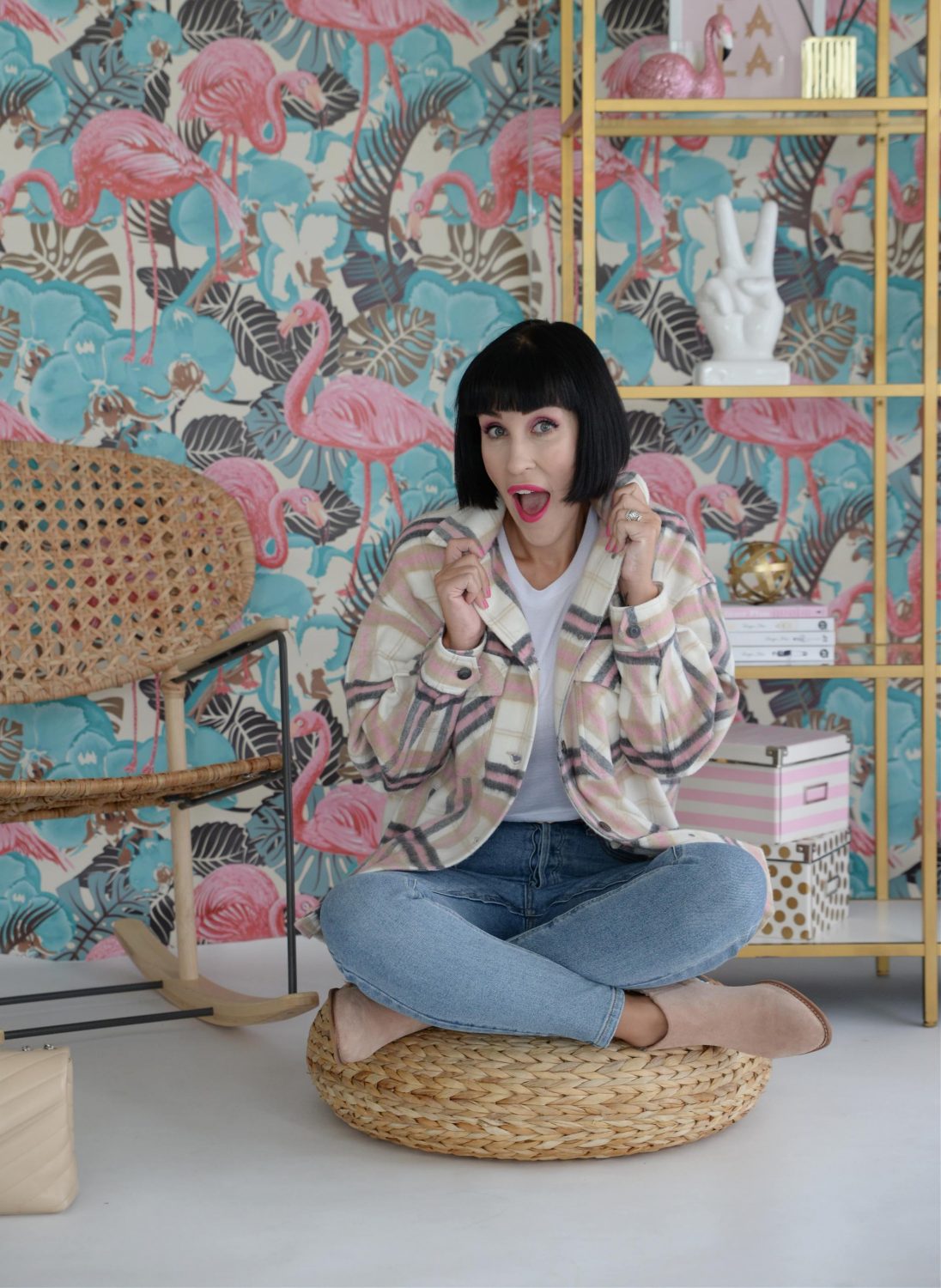 I might be a little biased, but I think this next "trend" is the best. Blush pink is the "it" colour of the season. Not only is it universally flattering on every skin tone, its so pale in colour that it can be treated as a neutral. It teams beautifully with black, grey, brown, tan and even white. This is a super affordable trend to incorporate into your closet, as you don't have to invest a ton of money to jump on it. A simple sweater, tee or even sneakers will add a pop of colour to your look without being too over the top or dramatic. Think a blush blouse tucked into your mom jeans, an all-white outfit with a pop of blush in your kicks, or even a chic all-black number paired perfectly with a sleek blush handbag can really make your outfit trendy and unique this fall.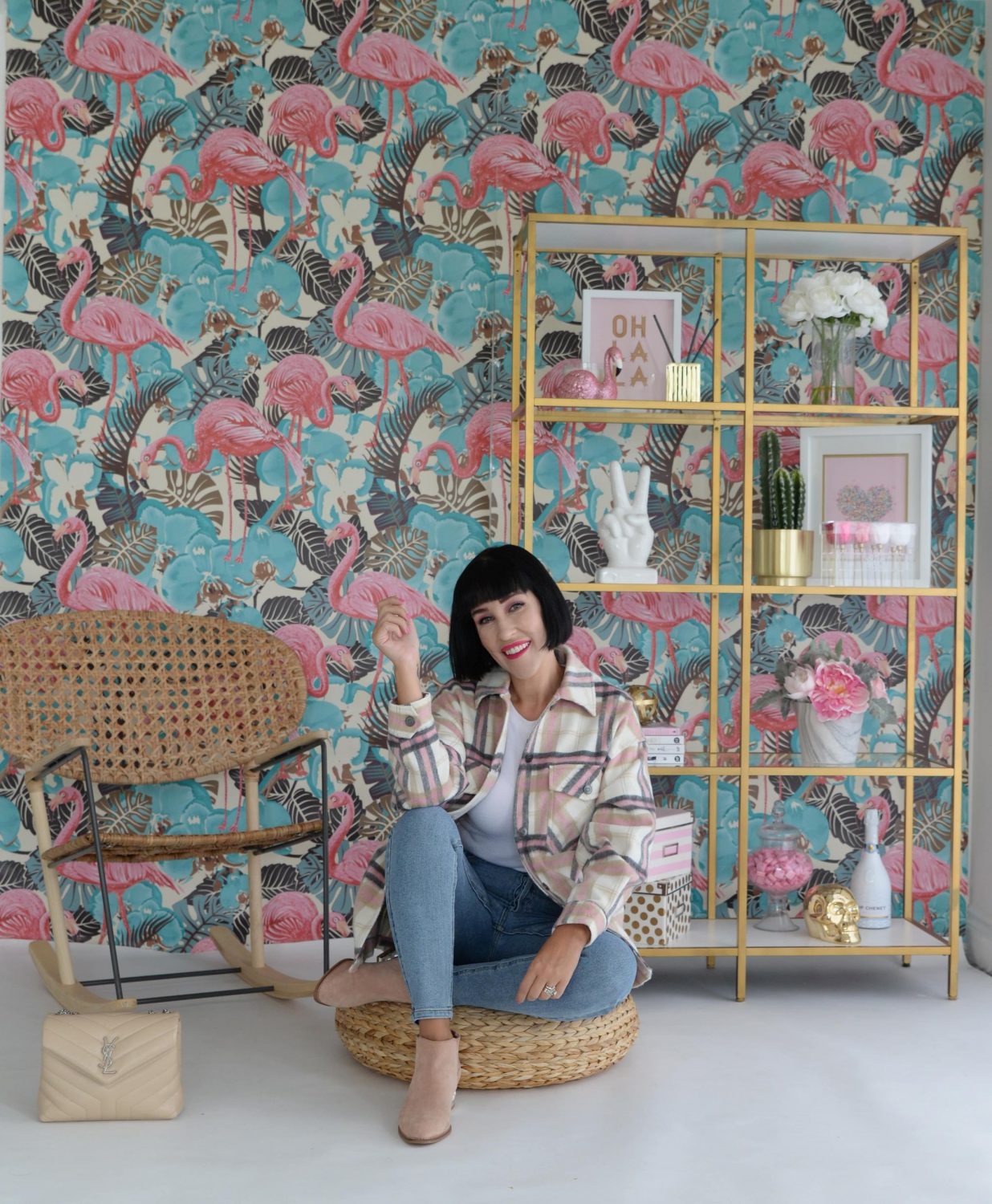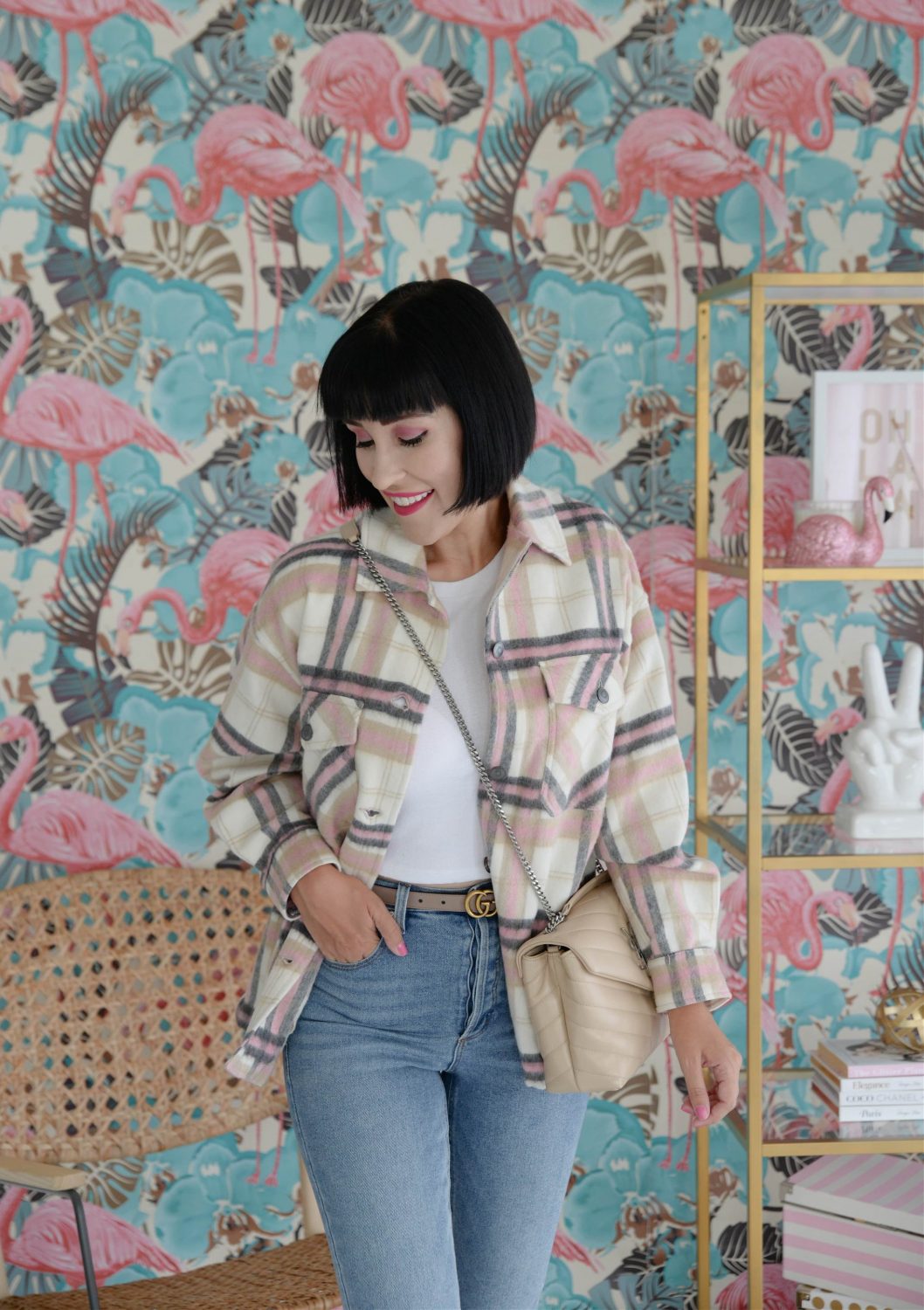 Knits are not too for fall, but chunky oversized ones are. We've seen a lot of crop sweaters in the season's past, which lets be honest, never really made a lot of sense for the cooler weather. This fall its all about extra-large and dramatic sweaters. When styling anything oversized, play close attention to proportion. You don't want the clothes to look like its swallowing you. A big, oversized, heavy cable knit sweater, although adds a ton of texture to your outfit, can overwhelm your frame if you're not careful. Remember if you have volume on the top, create a slim, streamline effect on the bottom. Think skinny jeans and pants, or even a shorter skirt that hugs your curves.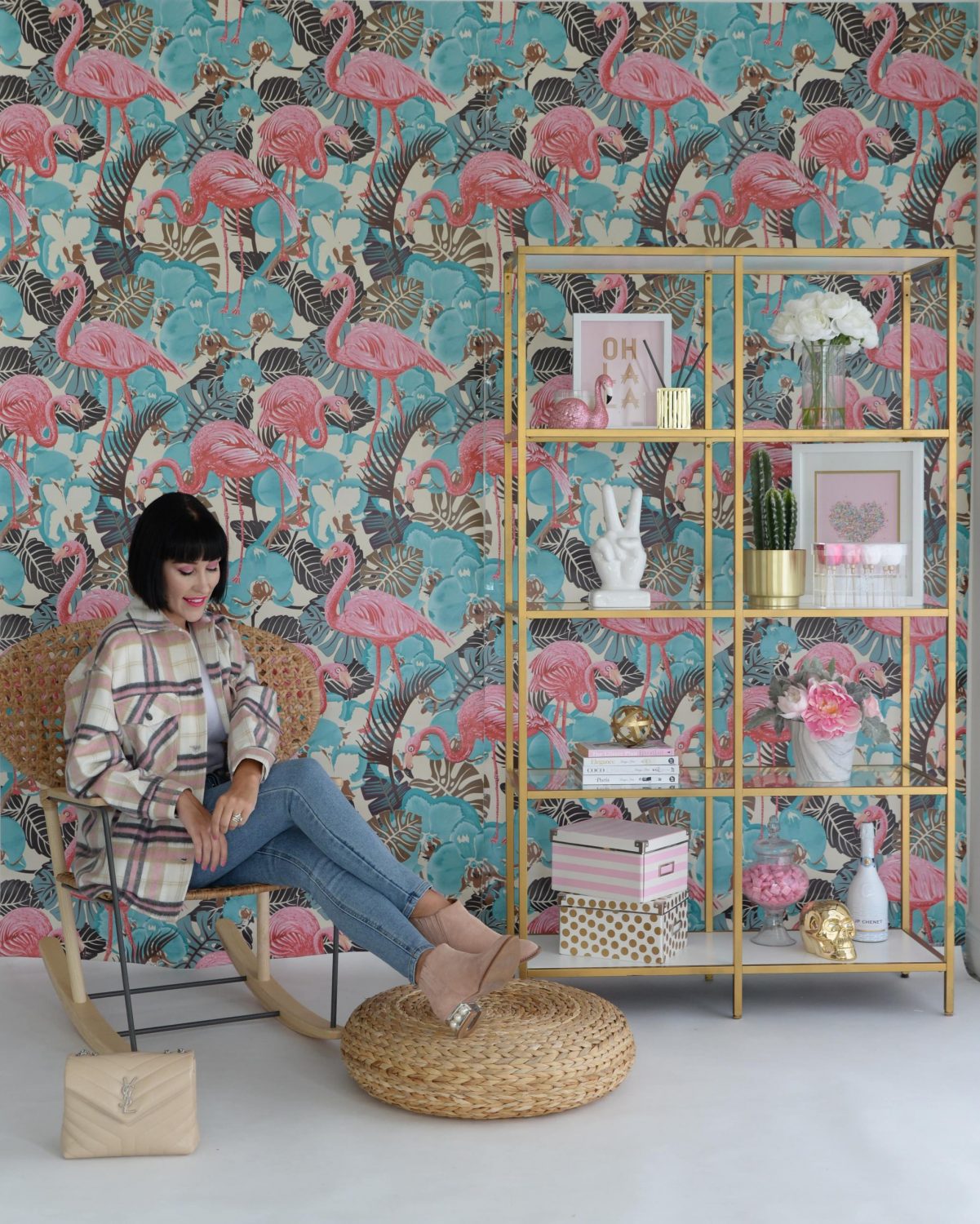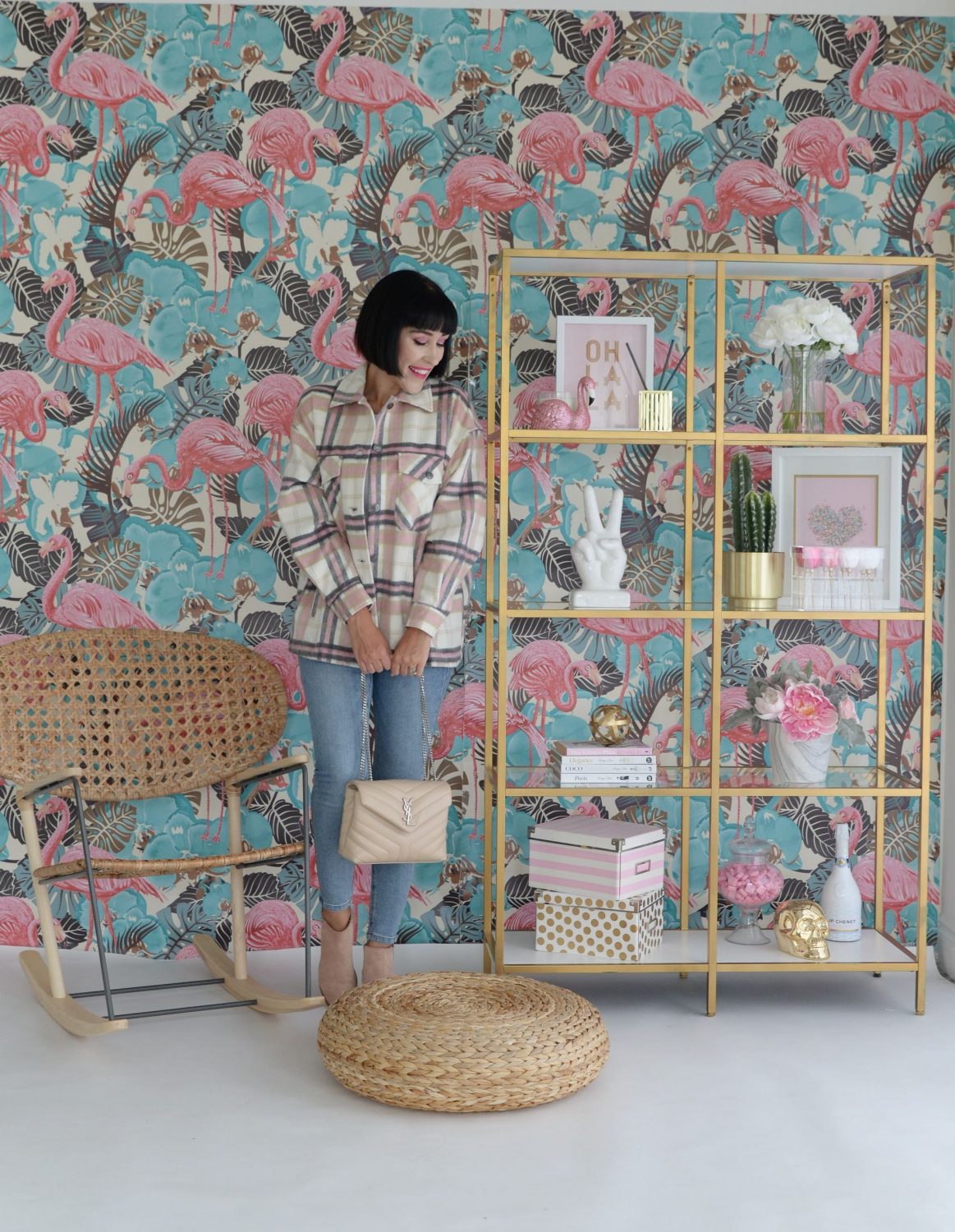 Another piece that's here to stay, and I'm happy about it, is the sweater vest. Men's-inspired fashion has been having a major moment over these past few seasons, and oversized cardigans and sweater vests are an easy way to play into that trend.  To ensure you don't look like you're roaming the halls of your local high school, it's important to pay close attention to fit, style and size. We're not going for that preppy uniform look, instead, opt for something loose and oversized. This will ensure you achieve that chic and trendy effect. Think, I stole it from your boyfriend's closet look and you'll nail this trend.
What I Wore- Shacket- Zara, Belt- Gucci, Purse- YSL, Jeans- Levis, Booties- Jeffrey Campbell
The stunning wallpaper is from The Good Tile