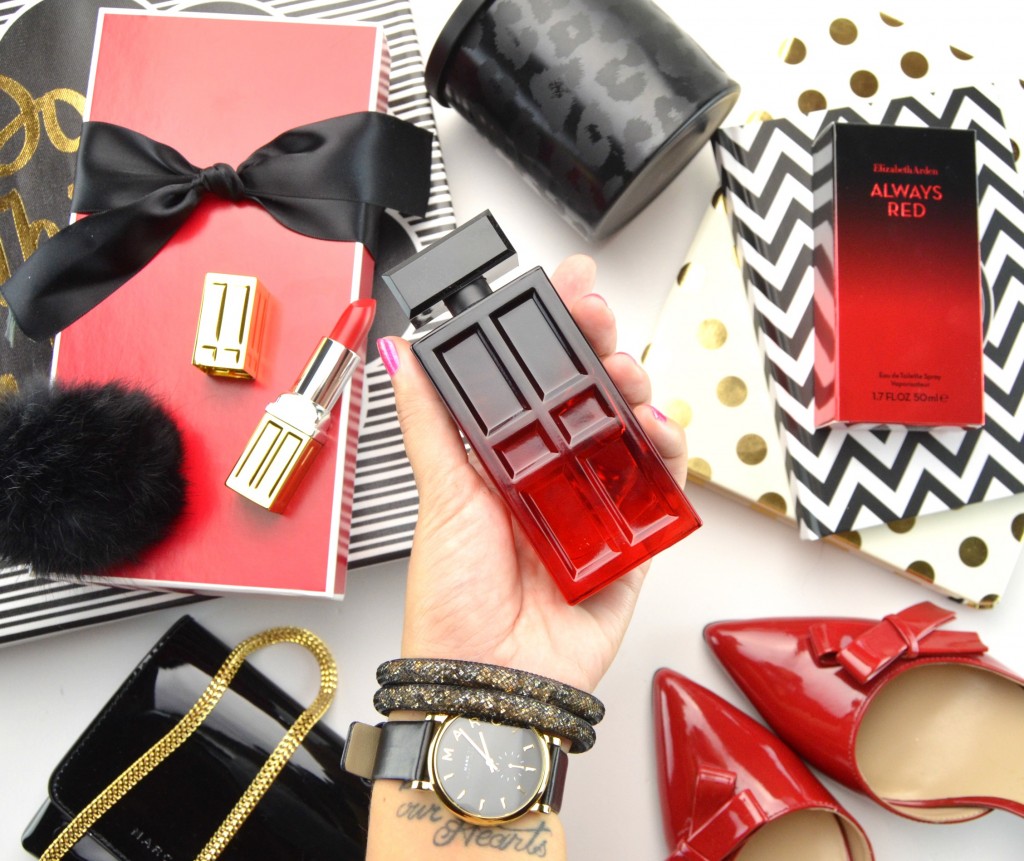 Light Up The Town
I'm in a New York state of mind. Bolding living out loud, making my own rules and enjoying the new fragrance from Elizabeth Arden. Elizabeth Arden Always Red was designed for the girl who's the leader of the crowd, who's strikingly confident, and who radiates the night when she lights up the town.
Elizabeth Arden Always Red comes in lustrous, black to red ombre glass bottle that features the iconic Elizabeth Arden windowpane door on the back of the bottle.  It has a sleek and modern, onyx-inspired cap that commands attention, just like the fragrance within. It features top notes of red plum, blood orange, and passion fruit, middle notes of jasmine sambac, rose petals, and pink freesia, followed by base notes of mahogany woods, red amber, and praline.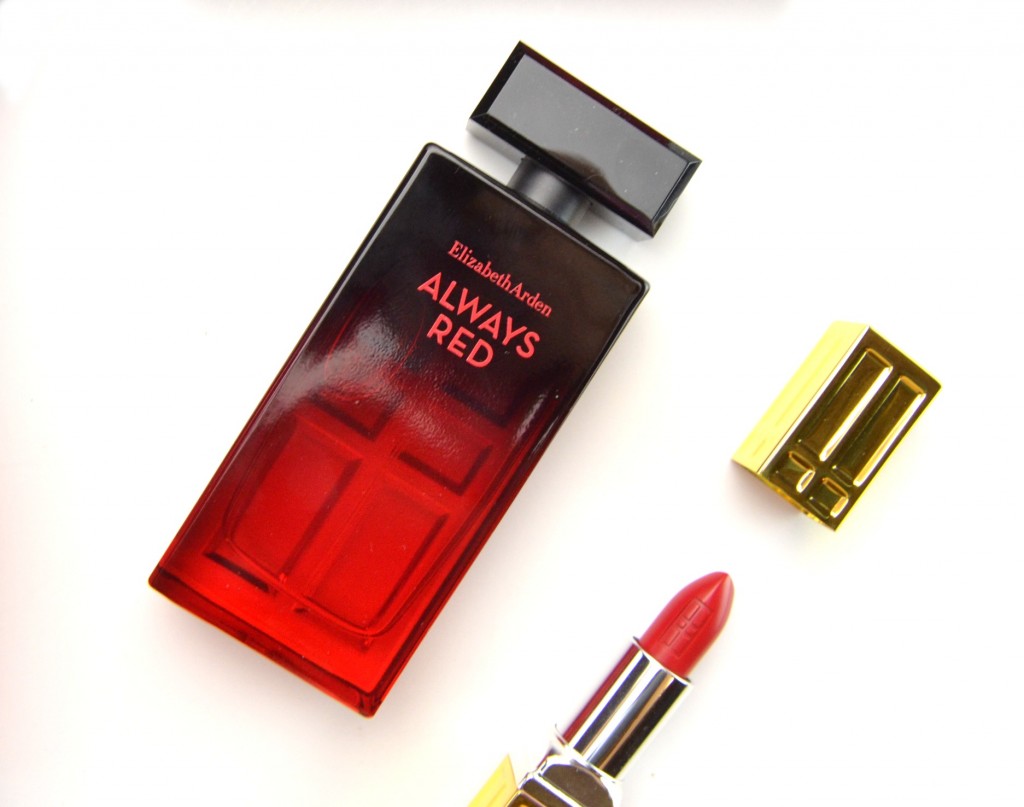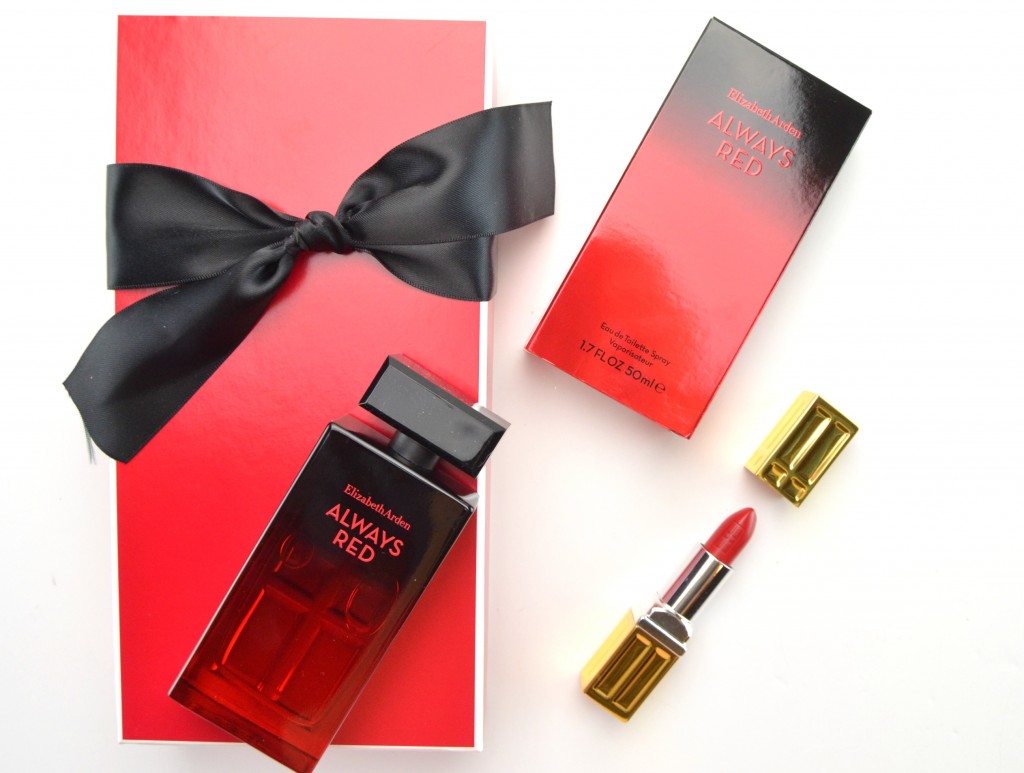 Elizabeth Arden Always Red is quite bold and feminine, yet has a strong and sexy side to it. Although it starts off quite fruity, almost like plum jam, that I found to be sickly sweet, it quickly transitions into a floral garden. The floral notes are soft and ladylike, without being too mature. It dries down to the musky, deep woody scent that I absolutely adore. It's romantic, intoxicating and quite sensual.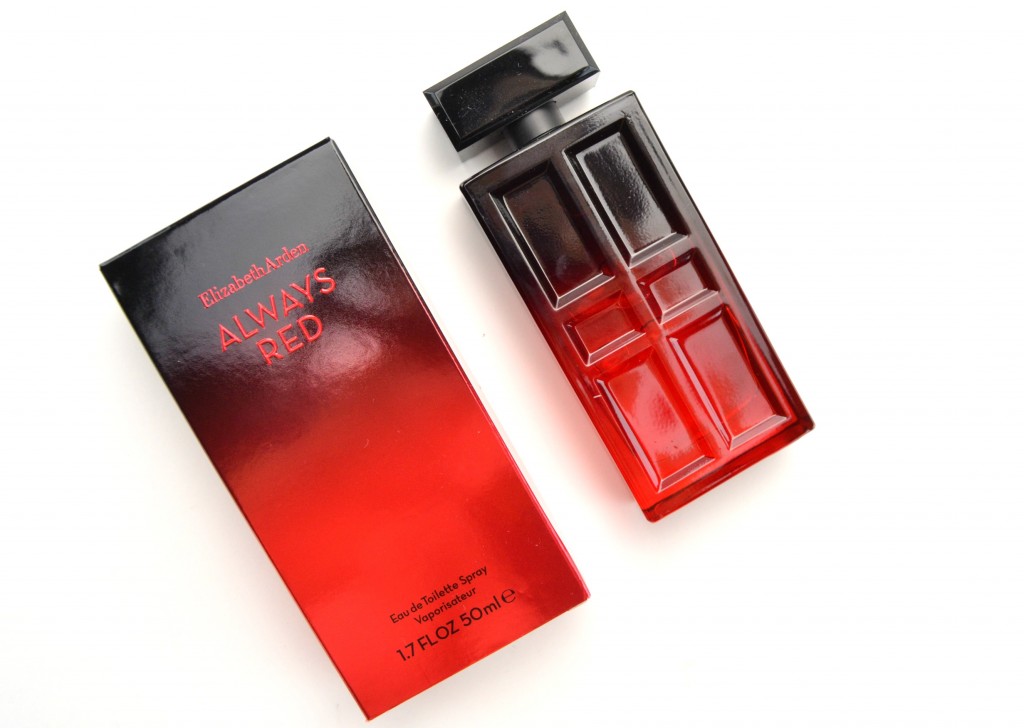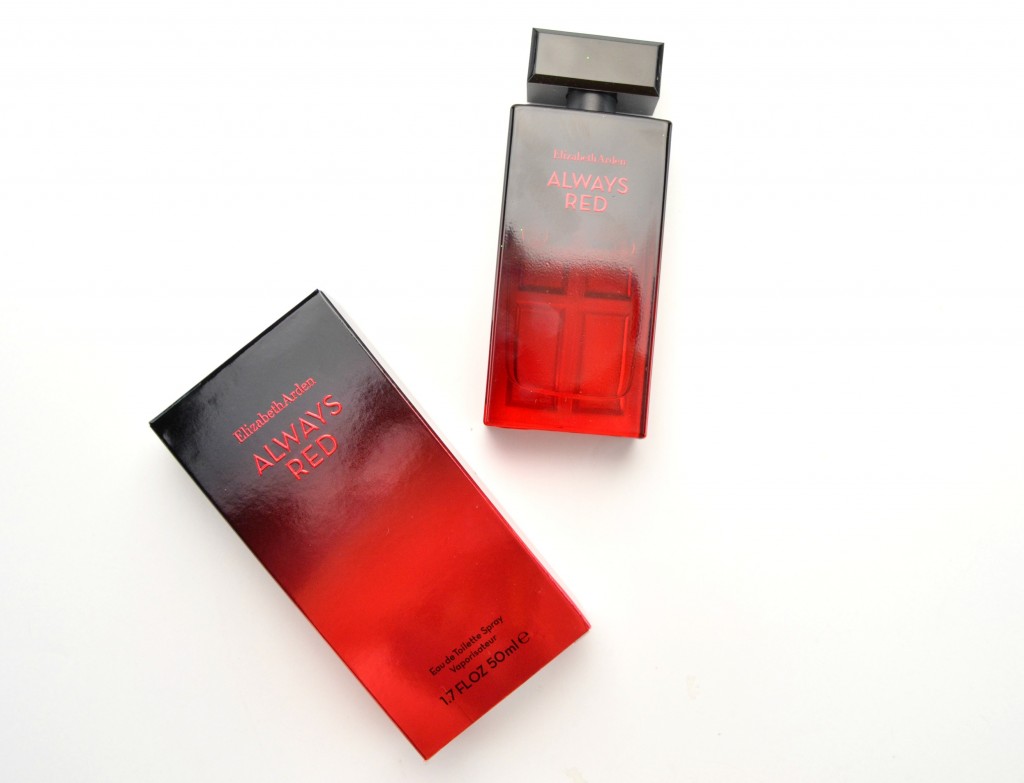 Elizabeth Arden Always Red has the perfect combination of fruity and woody notes, mixed in with a bit of chocolate that's creamy and powdery. It isn't overly sweet like other chocolate perfumes, it gives a somewhat warmth to the perfume that is very addictive. You also enjoy a nice dose of praline that helps to give this scent a slight hazelnut aroma that blends beautifully with the slight tangy and mouth-watering scent of the passionfruit. As you can see, the perfume has a wide variety of unusual notes that keeps it interesting and unique. The staying power is fantastic, apply it in the morning and you're all set well into the evening. It retails for $60 for 50ml and $82 for 100ml.