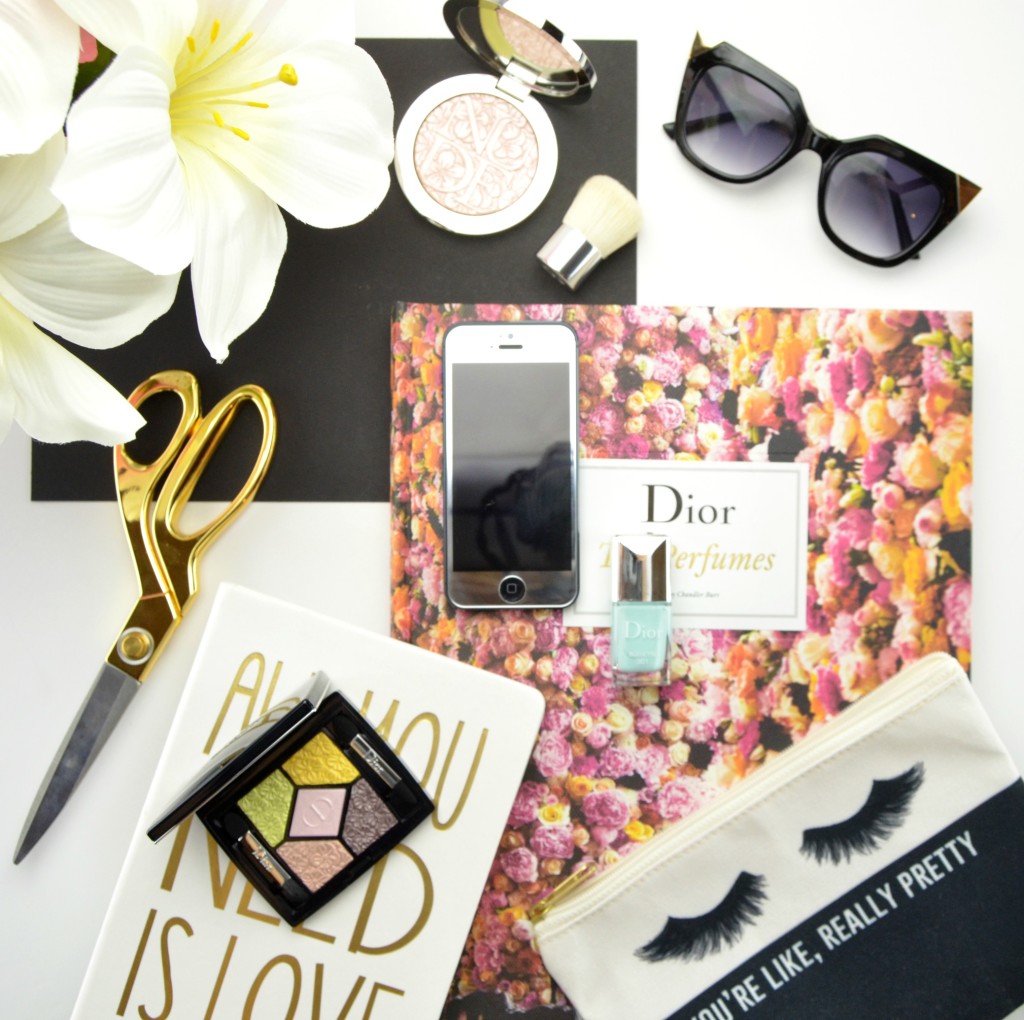 After women, flowers are the most divine creations
Who's ready for warmer temperatures? Get ready for spring with the newly released Dior Glowing Gardens Spring 2016 Collection. It's full of florals, fresh pastels and soft shimmers that help to create both graphic and natural looks this season. Together its fresh colour palette, combined with deeper neutral tones, it helps to bring a touch of radiance, illumination and brightness to your complexion. It comes with 2 limited edition 5-couleurs palettes, a flattering blush, 2 nude air highlights, along with a few nail polishes and eyeliner duos done in a floral pattern design inspired by the beautiful gardens of Christian Dior's childhood home.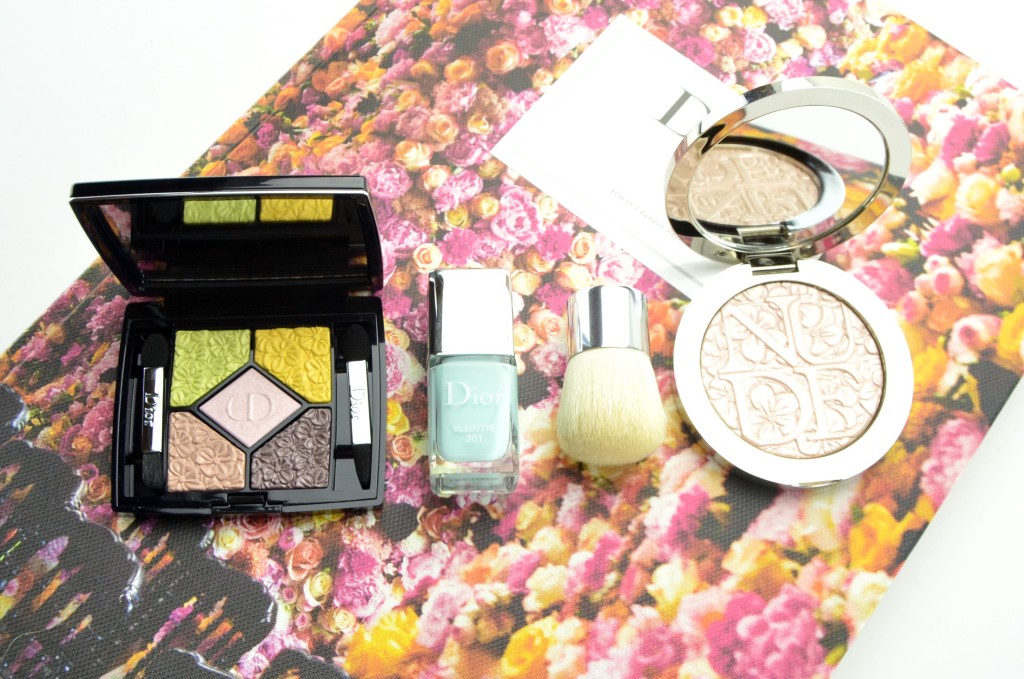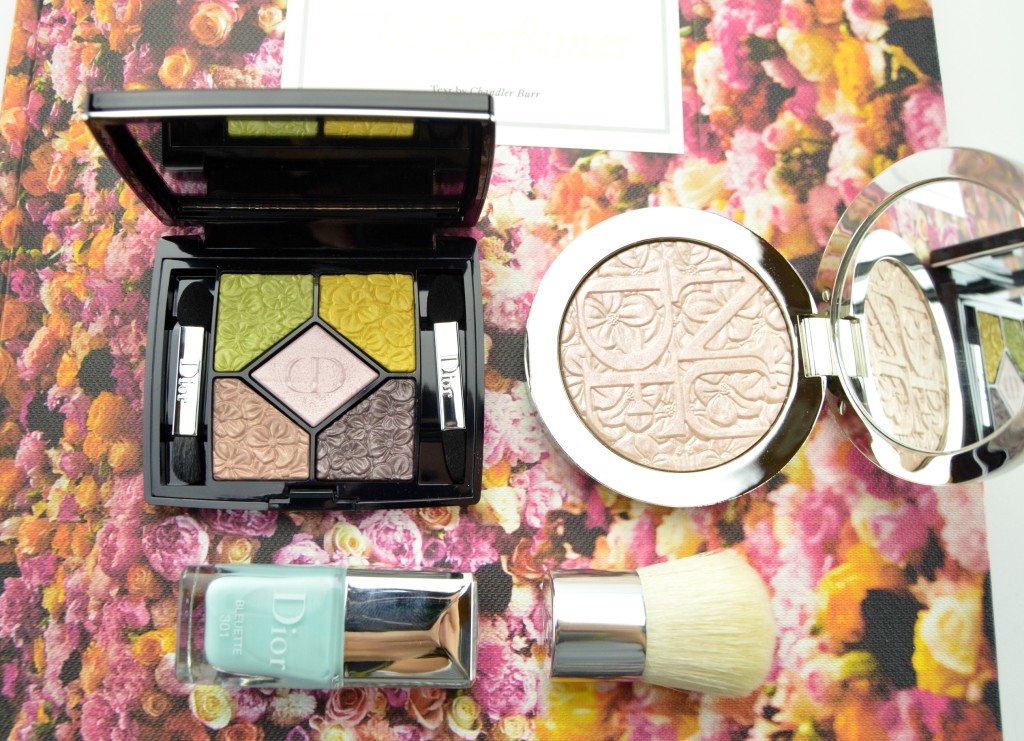 The Dior 5 Couleurs Palettes are always the showstopper in any Dior collection, in my opinion, and this season it doesn't disappoint. These 2 palettes bring together a variety of textures and tones to help you achieve a beautiful eye look styled through the art of layering. It helps to create that perfectly pale, springtime, breezy look than can easily take you from day to night. It comes in a beautiful sleek and black compact with a light and airy floral design embossed into each shadow. It has a rich, creamy, velvety smooth texture that applies seamlessly, although you might experience a little fallout. Like all Dior palettes, it's around the center shade, which effortlessly allows you to create endless looks. Each shade is extremely buildable for stronger colour payoff and has an excellent mix of shimmer, satin and matte finishes. When paired with a primer, you can expect the shadows to stay in place the entire day without creasing, smudging or fading. Of course, the slightly darker shades are more pigmented than the lighter shades, but each shade is extremely buildable for more opaque coverage. It retails for $70 in shades Blue Garden (031) and Rose Garden (451).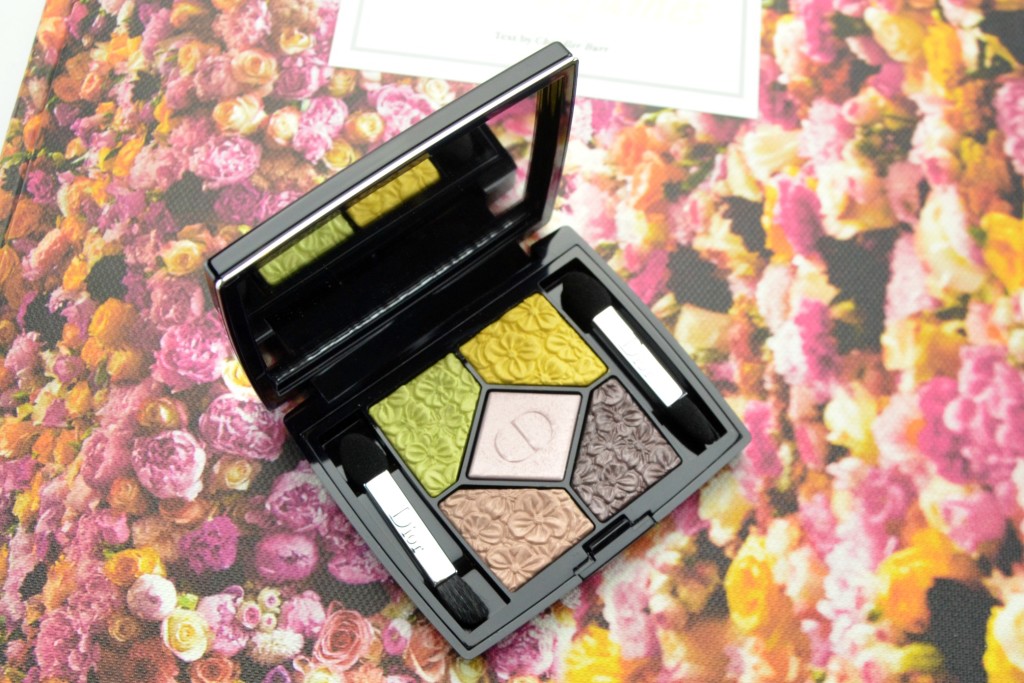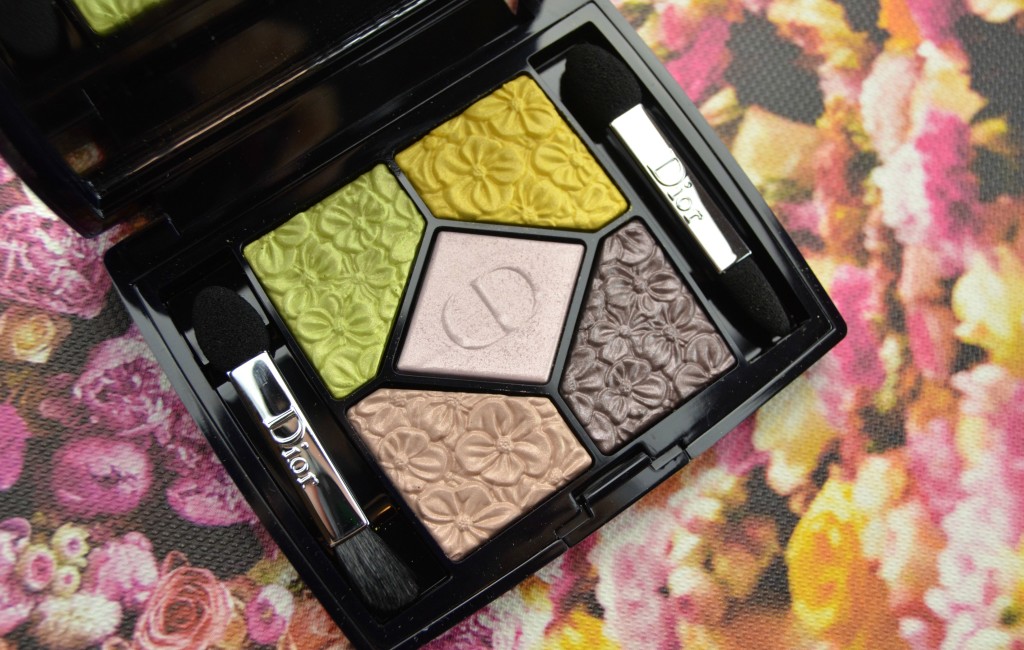 Dior 5 Couleurs Glowing Gardens Palette in Rose Garden features shades of green, yellow, pink, beige and purple that, although are quite unusual, all pair beautifully together. The first shade is a light yellowish green with a pearly sheen finish, second shade is a pale sunny yellow with a frosted finish, middle shade is a pale icy pink with a metallic sheen finish, fourth shade is a light beige with a satin finish and the fifth shade is a deepish purple taupe with a light frosted finish.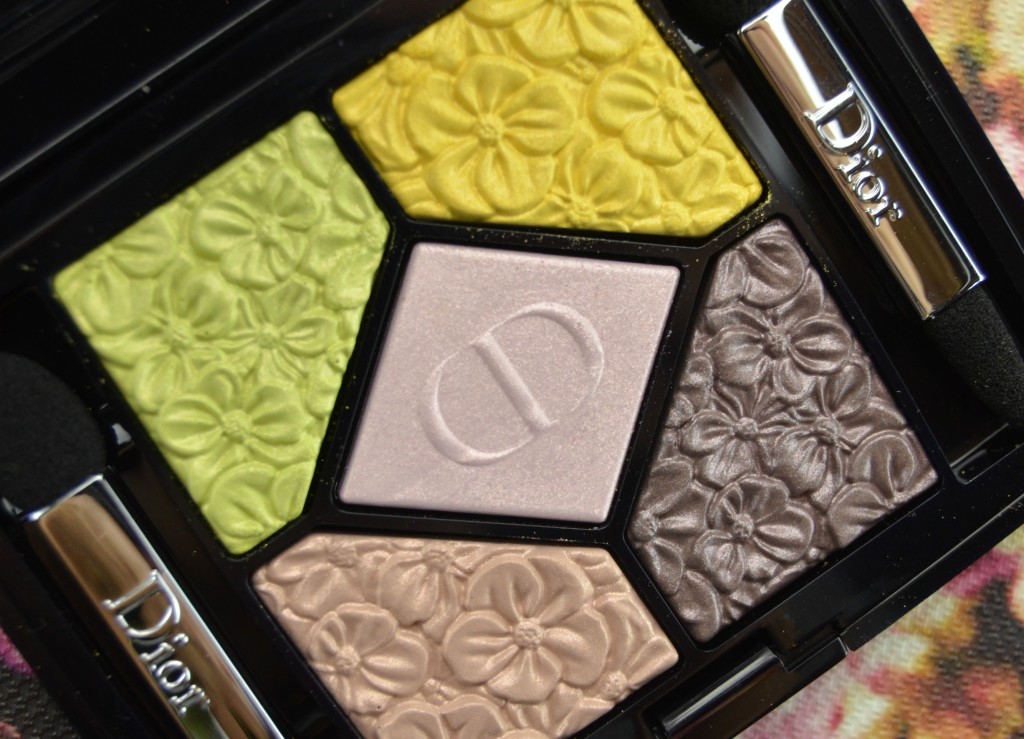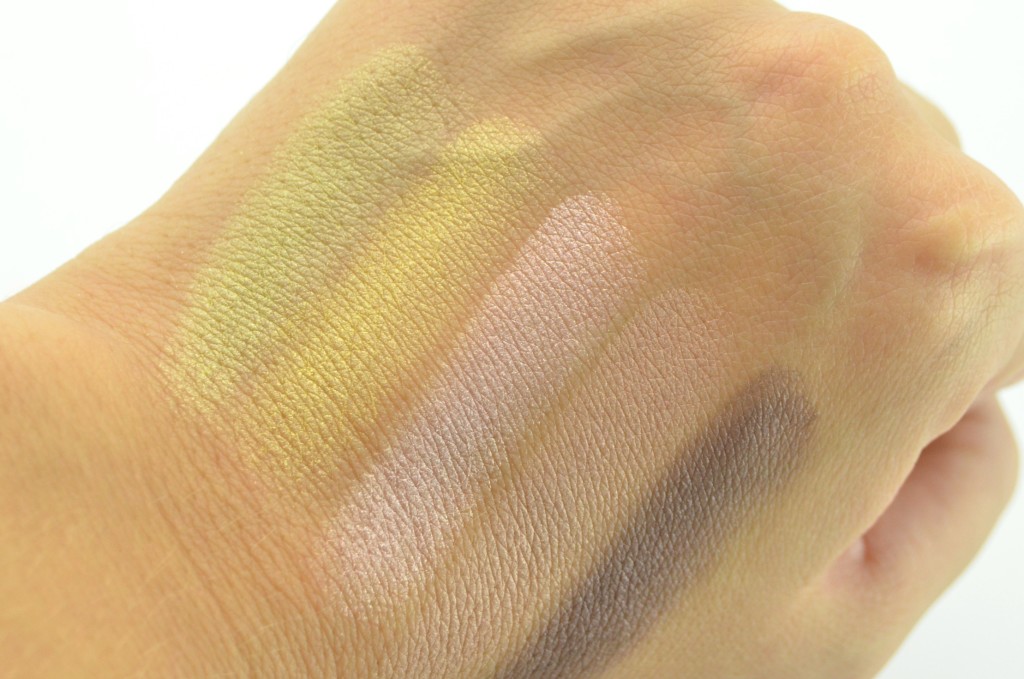 Diorskin Nude Air Glowing Gardens Illuminating Powder helps to sculpt your face with touches of subtle shimmer and iridescent finishes. It comes in a stunning beige and rosy nude, both inspired from the hottest beauty trend right now, the strobing technique. It features extremely fine illuminating pigments, along with sweet orange extracts, vitamins and minerals that not only help support a toned complexion, it gives it, its weightless, silky smooth texture. Its exquisite texture helps to enhance your appearance for a subtle lustrous glow. It's embossed with a delicate floral motif and comes with an easy to use, mini kabuki for effortless application. It retails for $64 in shades Glowing Pink (001) and Glowing Nude (002).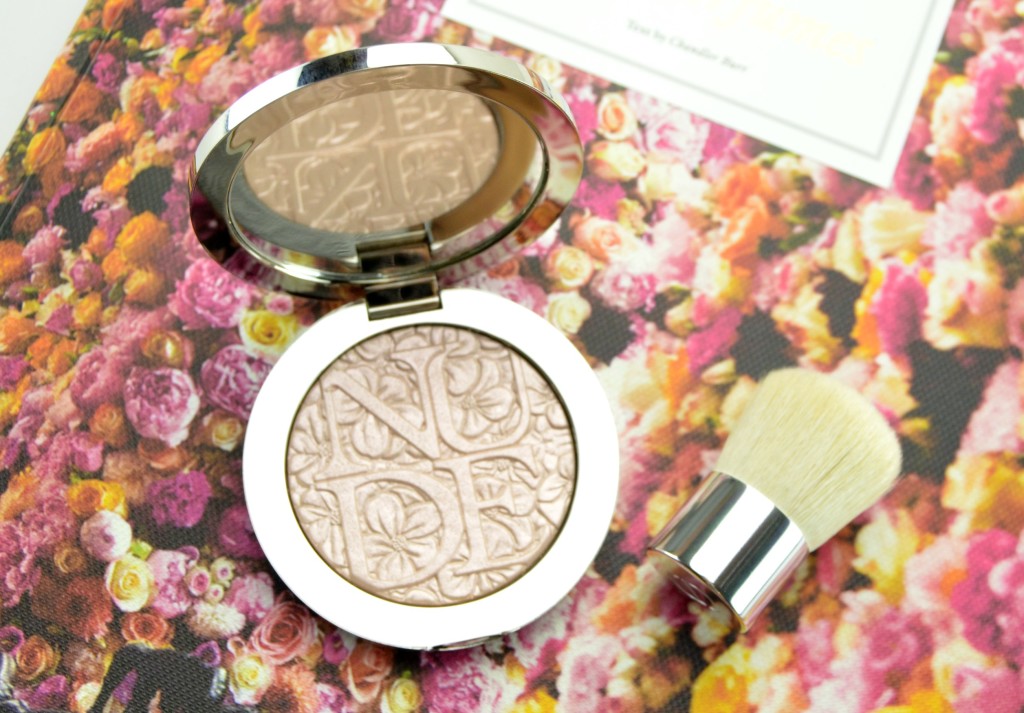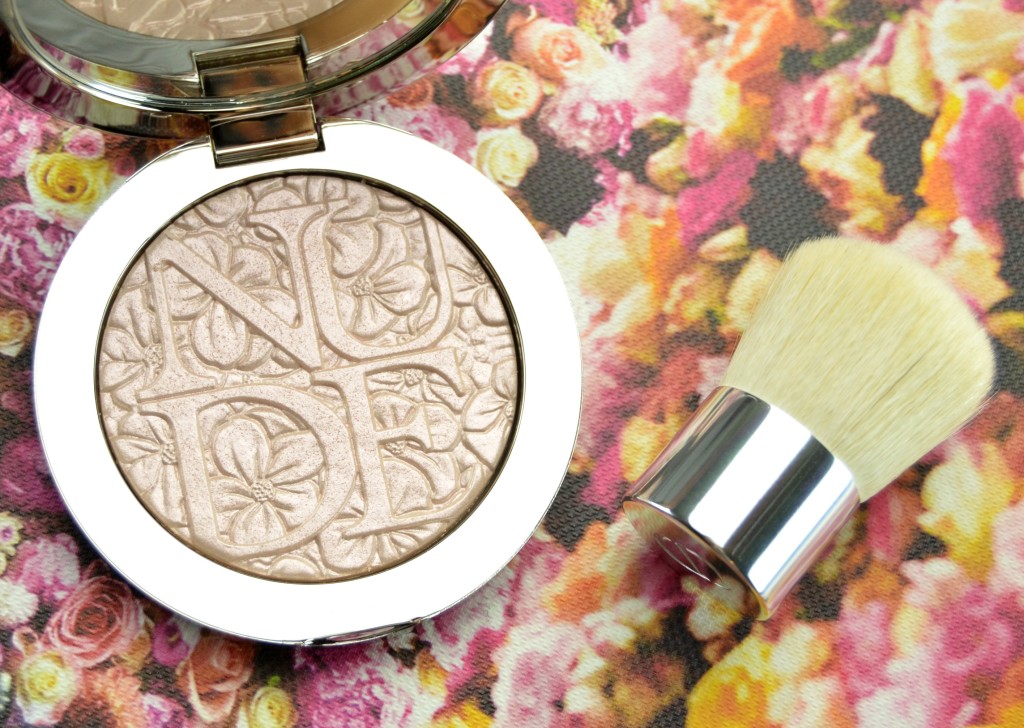 Diorskin Nude Air Glowing Gardens Illuminating Powder in Glowing Pink is a lovely cool-toned pinky white with a luminous sheen finish that helps to give your skin a fresh, natural-looking subtle springtime glow. Although it does contain a fair amount of shimmer, its smooth, finely milled, silky formula is surprisingly easy to work with. It is slightly dryer in consistency, but doesn't look dry or powdery once applied to the skin. It's incredibly pigmented, so use a light hand when applying, and is very blendable without being too firm. It doesn't seem to draw any attention to uneven skin or imperfections, emphasize pores, nor does it cling to any dry areas. It helps to instantly achieve that perfectly highlighted cheekbone without looking white, chalky or powdery.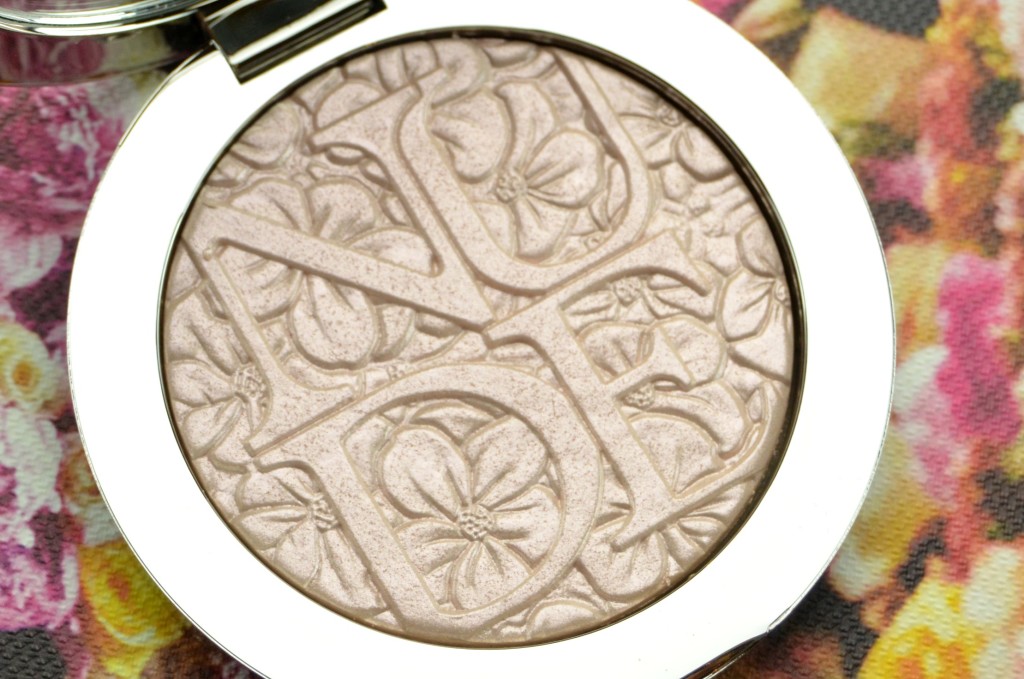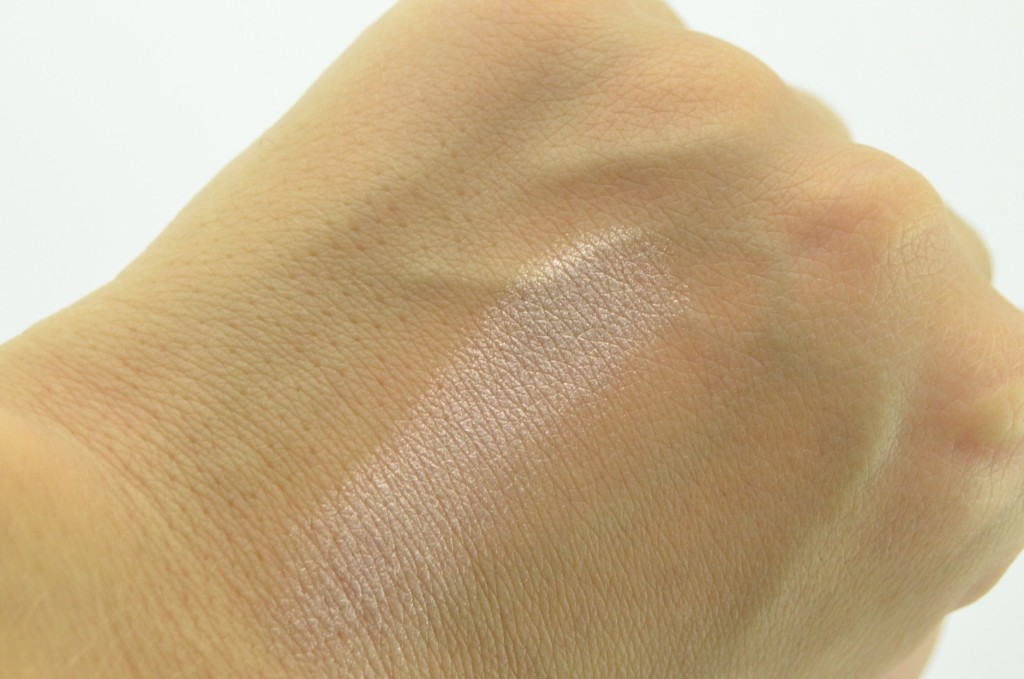 Of course, no Dior collection would be complete without a few new nail polish shades, so with this Glowing Gardens Collection, comes 2 new nail lacquer shades. It comes in their iconic square glass bottle with mirrored pull off lid and features a slightly wide, rounded brush for easy application. It provides a high shine finish enriched with organic silicon for extra-long wear. It also has a quick drying formula, that's completely streak-free and doesn't chip or fade for a solid 5+ days. It retails for $31 in shades Bluette (301) and Lilac (491).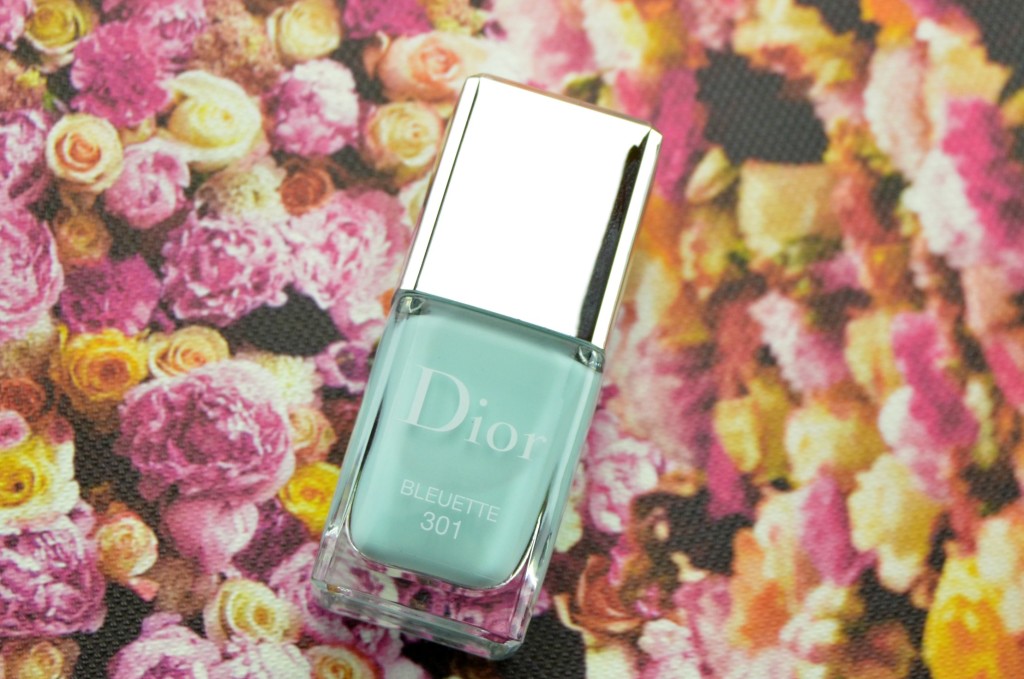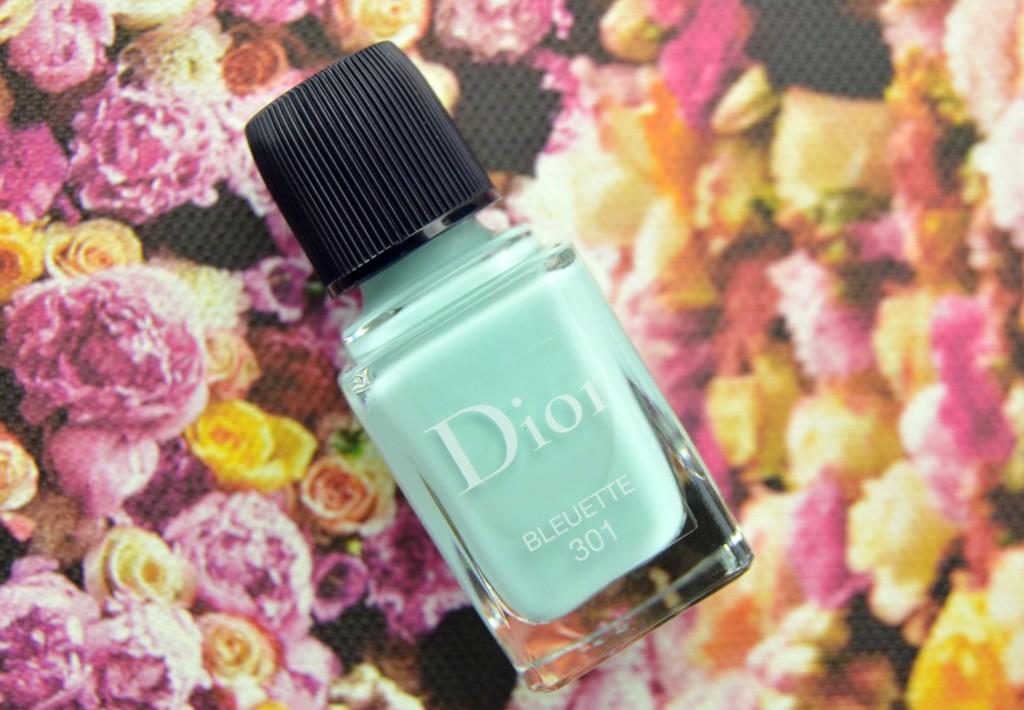 Dior Vernis Glowing Gardens Nail Lacquer in Bluette is a pale pastel blue with a cream finish and a slight shimmer, depending on how the light catches the nail. Also in the collection, Diorblush Vibrant Colour Powder Blush in Floral Pink and 3 new Diorshow Colour & Contour Eyeshadow & Eyeliner Duo.