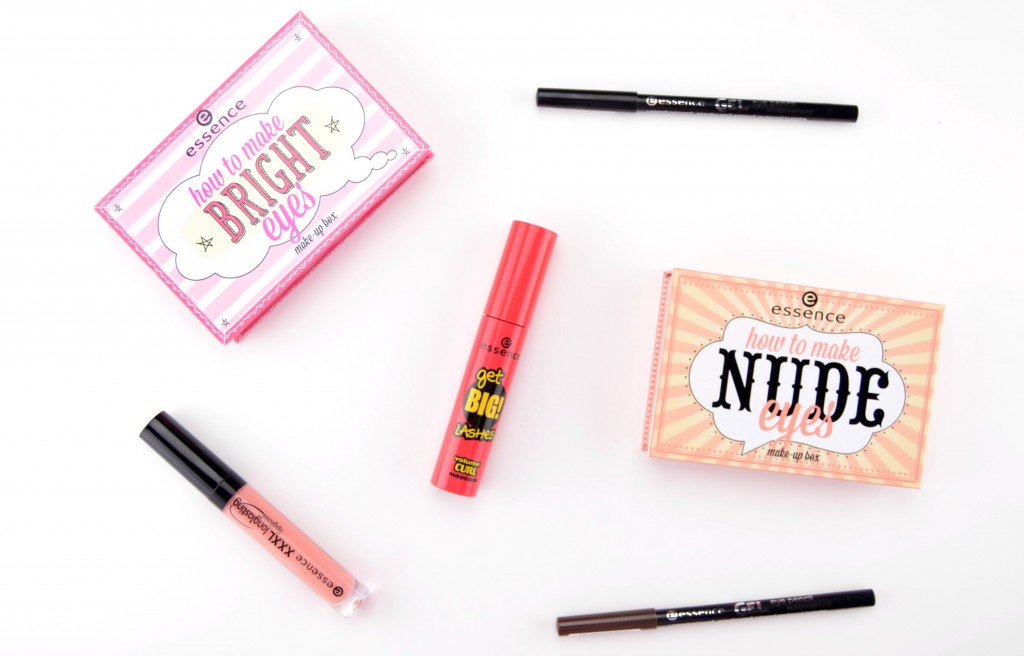 Glamourous and Fun
Give the gift of glam this season with the new limited edition Essence 2014 Holiday Collection. The collection is brilliant, glamourous and fun. It features 2 new makeup boxes, 2 eye liners, 2 lip glosses and a mascara in new shades, formulas and finishes, to help you put a unique festive twist on your look this season.
Essence make-up box comes packaged in a sturdy cardboard box with large inside mirror. Behind the mirror you'll find tiny instruction cards on how to create the perfect every day beauty look, along with instructions on how to achieve a dramatic smoky nighttime look. It contains 6 shades in both matte and shimmer finishes. Each shade is extremely soft and creamy and gives a subtle hint of colour to the eyes. Although each shade blends beautifully together, you will need to build up the colour to see its true colour payoff. The shimmer shades do have a bit of fallout, but lasts on the eyelid for the entire day without creasing or fading.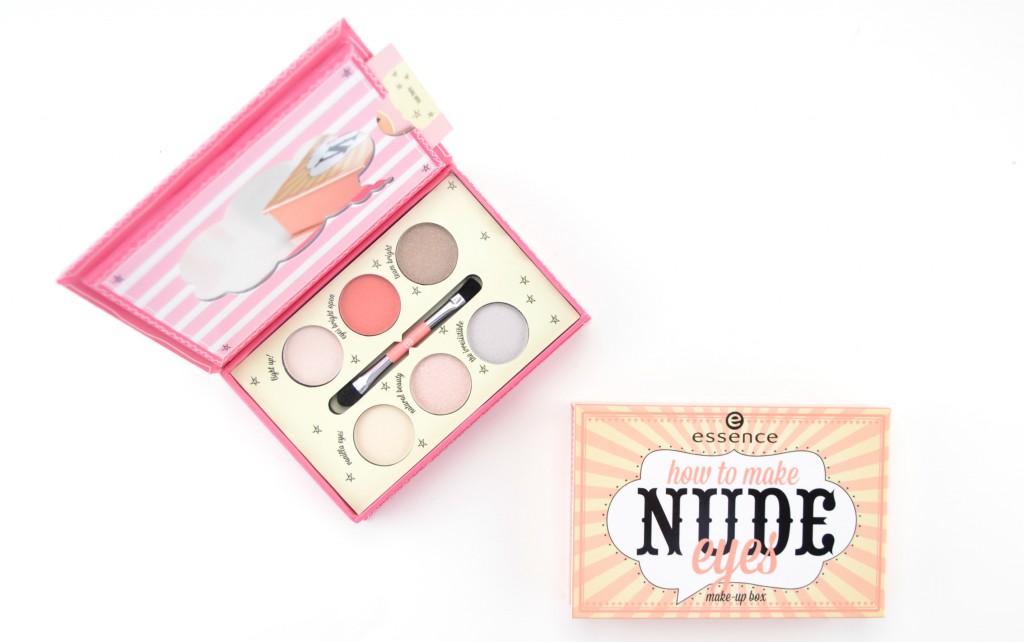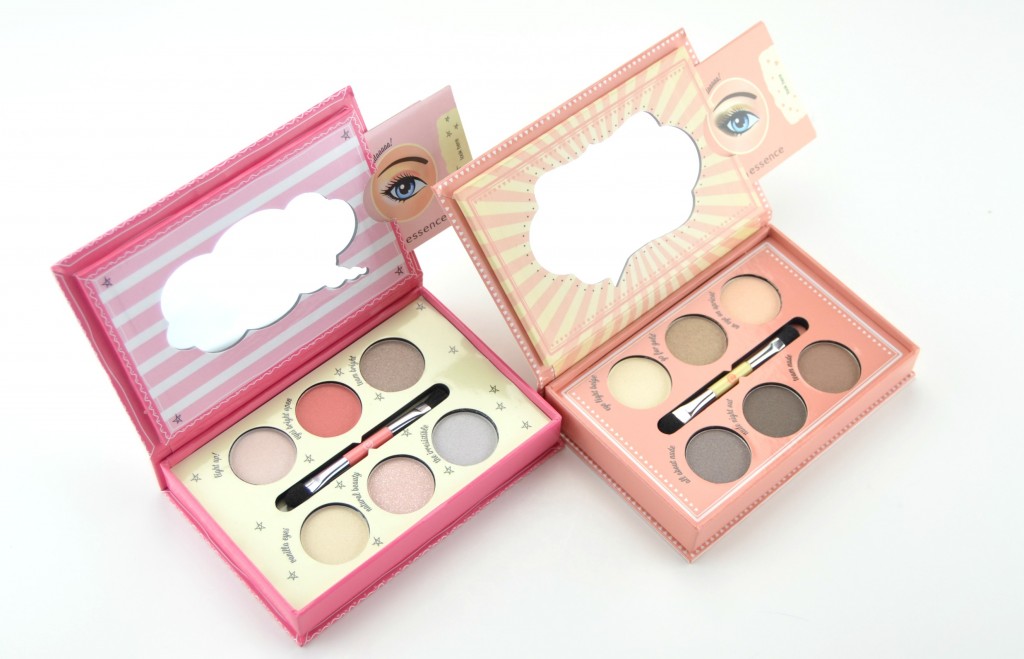 Essence How To Make NUDE Eyes make-up box contains 6 neutral shades to help to create the perfect nude eye. Eye Light Beige is an extremely bright vanilla, almost white beige with tiny micro shimmer throughout it that would be as a highlight. Go for Gold is a soft, shimmery gold. An Eye on Apricot is a pale peachy pink with a slight shimmer. All about Nude is a unique nude with a slightly lilac undertone and a slight shimmer. Nude Night Out is a shimmery chocolate brown, and the darkest shade in the palette. Finally, Team Nude is a reddish, shimmery bronze. It retails for $9.99.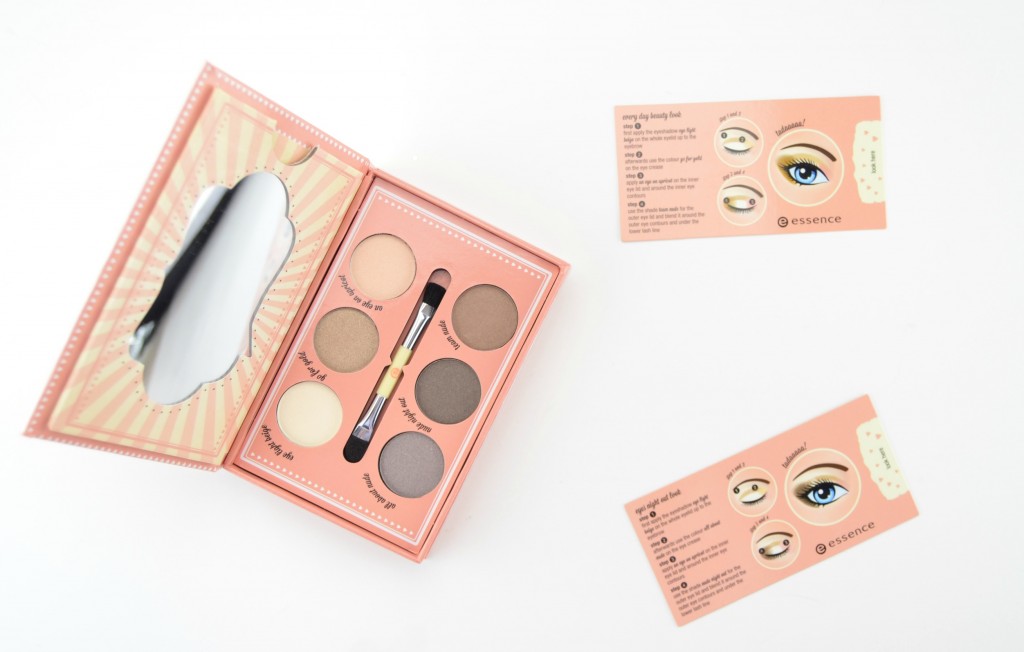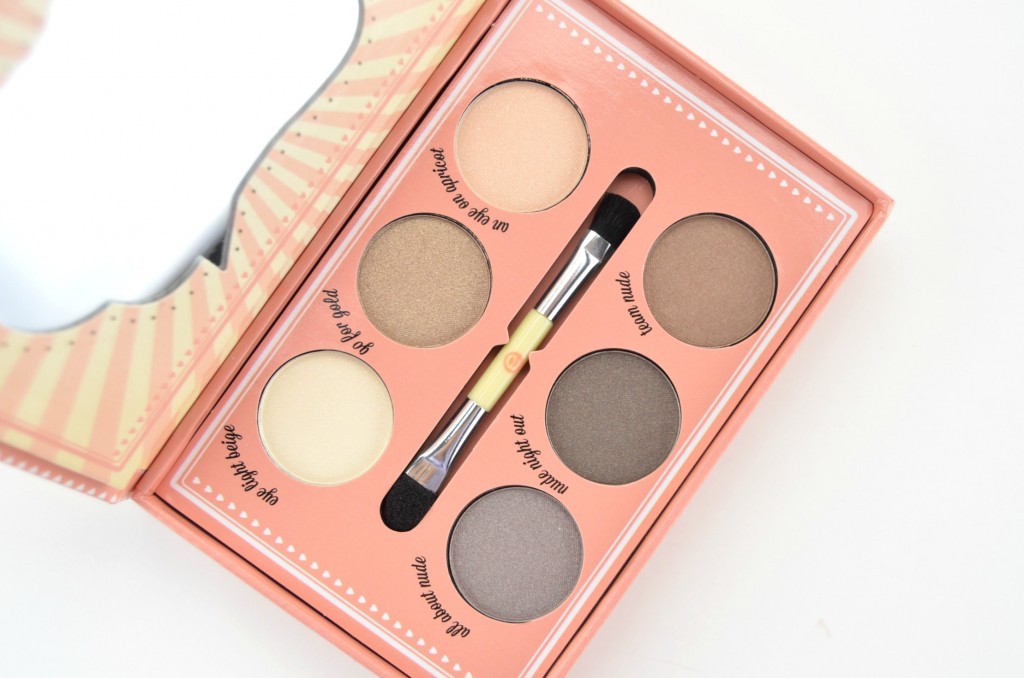 Essence Hot To Make BRIGHT Eyes make-up box comes contains 6 pink, rosy and neutral shades to help to create the perfect fairytale look.  Light up! is a shimmery pale pink, almost beige, that's the perfect highlight. Eyes Bright Open is a rosy pink. Team Bright is a shimmery light brown. Vanilla Eyes is a shimmery vanilla. Natural Beauty is a transparent pink with white glitter. Finally, The Irresistible is a pale grey with a purple tint to it. It retails for $9.99.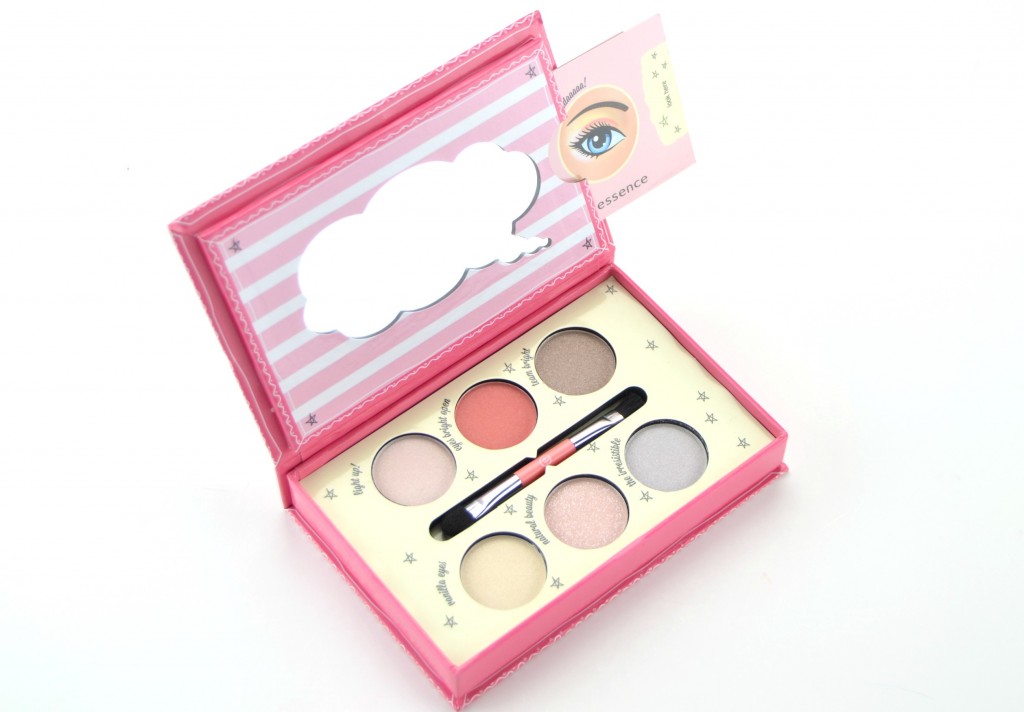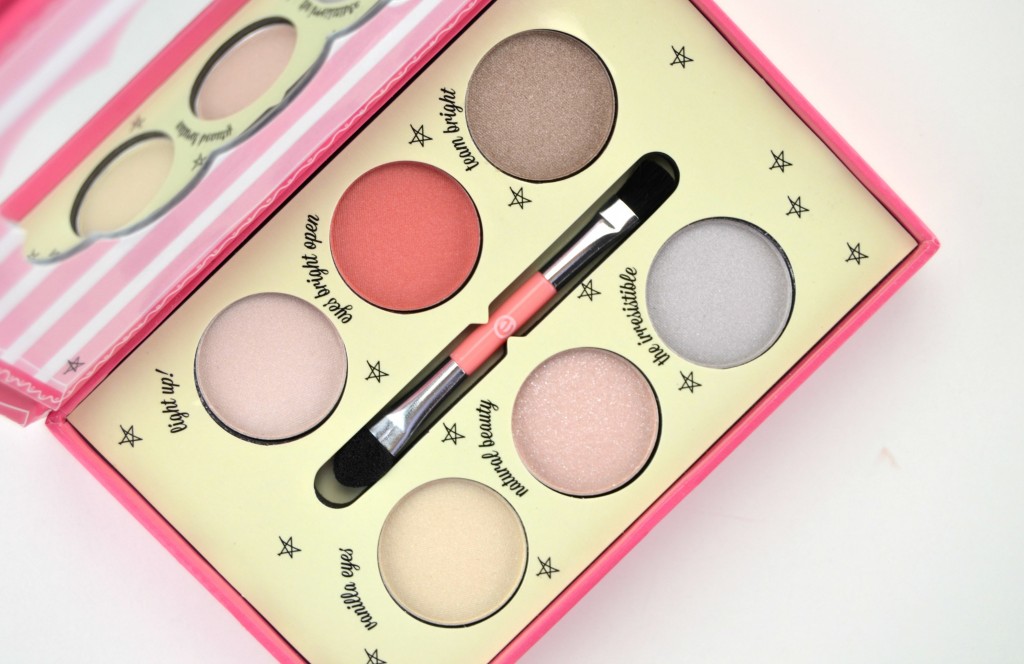 Essence XXXL Shine Lipgloss helps to give a beautiful, glossy pout to the lips. It has a flexible applicator that helps to pick up just the right amount of product for easy and even application. It has a creamy texture that provides a sheer wash of colour to the lips. It helps to add moisture and hydration to the lips without feeling sticky or tacky. It delivers just the right amount of shine for high gloss, irresistible kissable lips. It retails for $2.49 in shade Nude Mood, which is a creamy pale pink.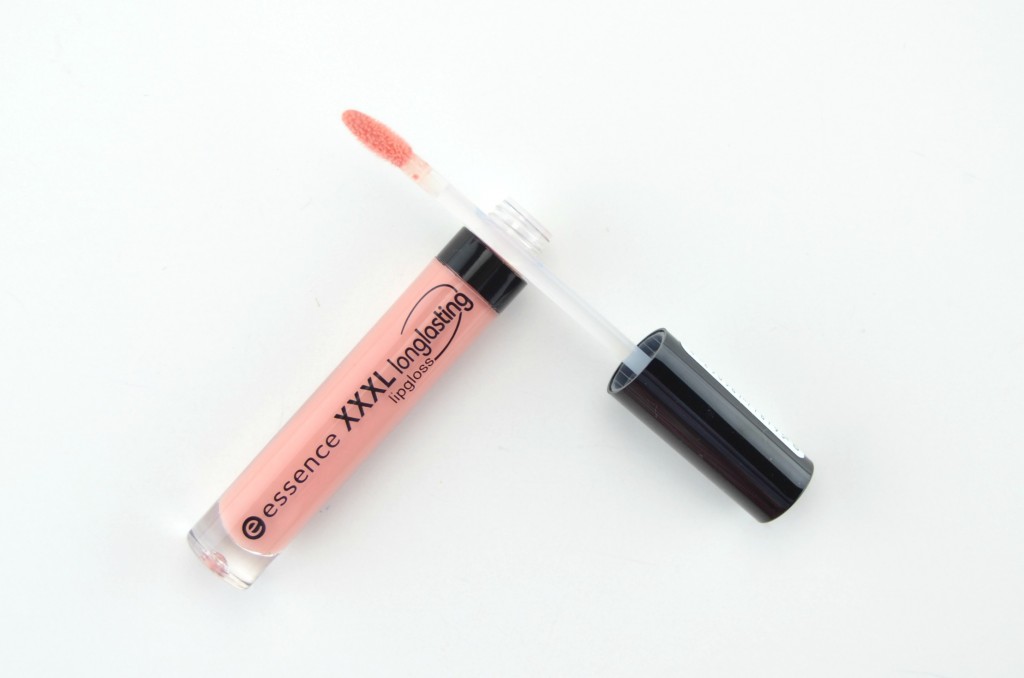 Essence Waterproof Gel Eye Pencil is a gel eyeliner in the form of a pencil. It comes in a retractable pen form with a soft and creamy, velvety, gel like texture. It's extremely pigmented and provides intense colour payoff in a few easy swipes. It glides across the lid with ease, without pulling or tugging and delivers long-lasting, budge-proof, waterproof staying power. It retails for $2.99 in shades of Black Blaze and Cocoa Bean.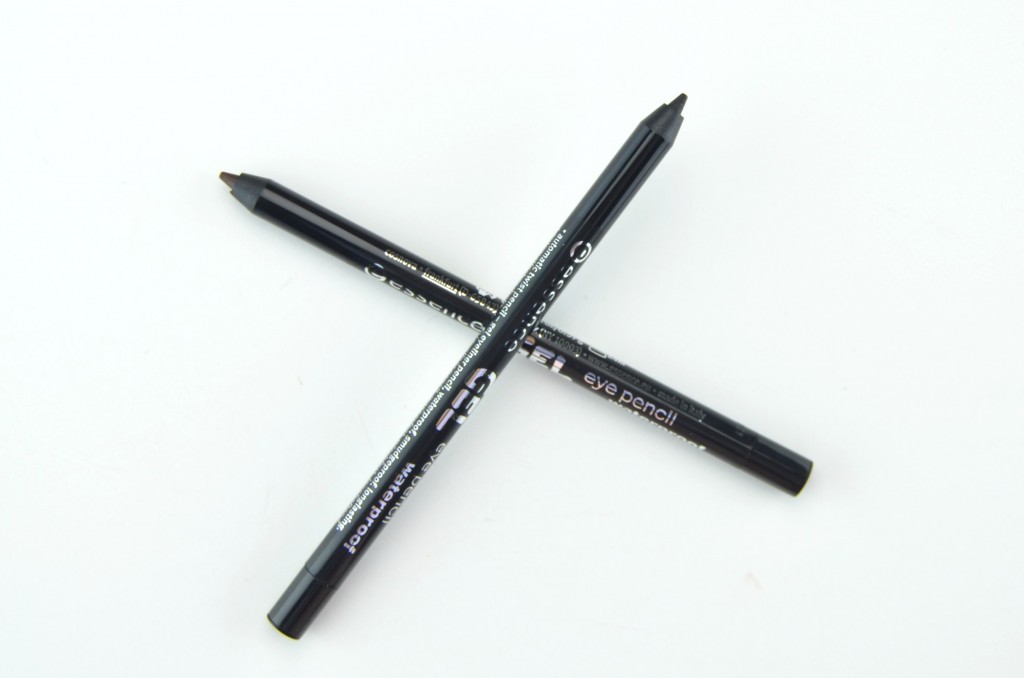 Essence Get BIG! Lashes Volume Curl Mascara features a large, curved, fiber brush that offers maximum volume, gorgeous curl and helps to thicken each lash. It comes in a standard large bold and bright mascara tube with contrasting black lettering. It features an over-sized wand with a ton of bristles, with a wet, lightweight formula. It has the blackest formula that ensures an intense, extremely pigmented, very black look. It makes each lash look denser with more volume, while adding a ton of length and holds a curl throughout the day. It doesn't smudge, flake or leave raccoon eyes. It retails for $3.99.