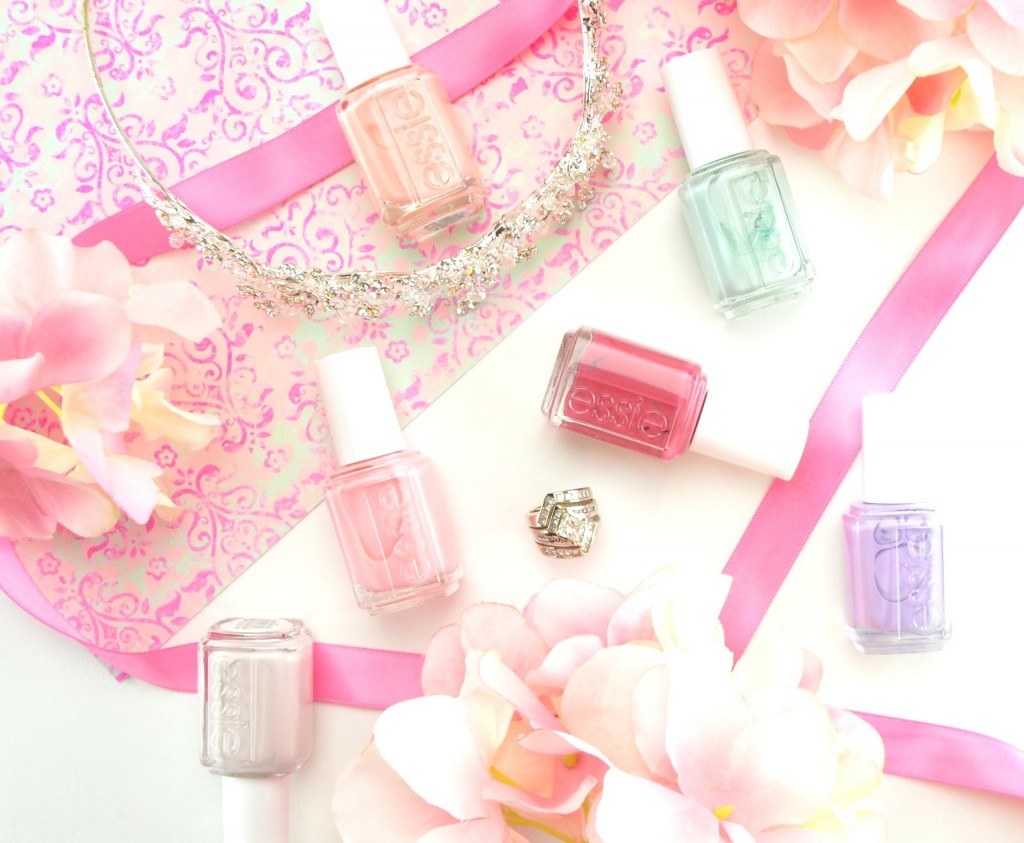 Love is in the air and paradise is waiting. Essie always has future brides covered with their Bridal perfection collection. Whether you're getting married, the mother-of-the-bride, a bridesmaid or flower girl, this 6 piece lineup of romantic grey lilac, rich, satisfying violet and terracotta rose will allow you to embark on a journey of a lifetime and make all your fashion dreams come true. It's your passport to happiness and is full of surprises. Since most shades are quite subtle and subdued they will require 2 to 3 coats to see their true colour payoff. That being said, since they are also quite sheer, they last a lot longer on the day, before chipping or fading, we're talking a solid week's worth of beautiful wear time. My nails are in awful condition right now, so no swatches on my nails, but I couldn't wait to showcase this new collection on this fashion blog, so here it is. The collection is available now and each shade retails for $9.99.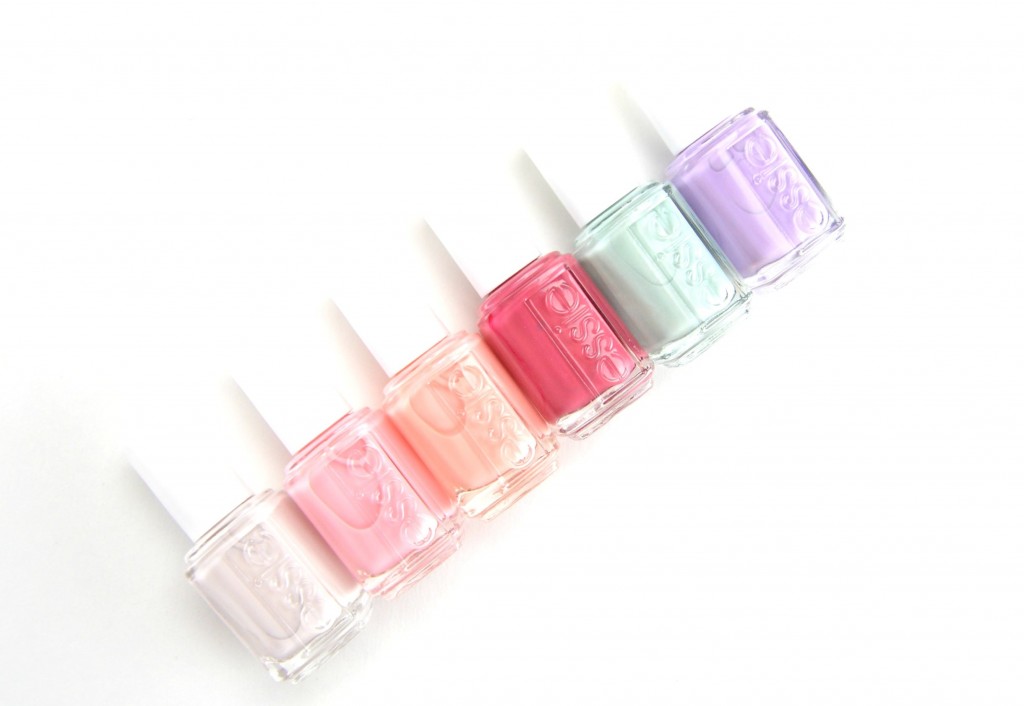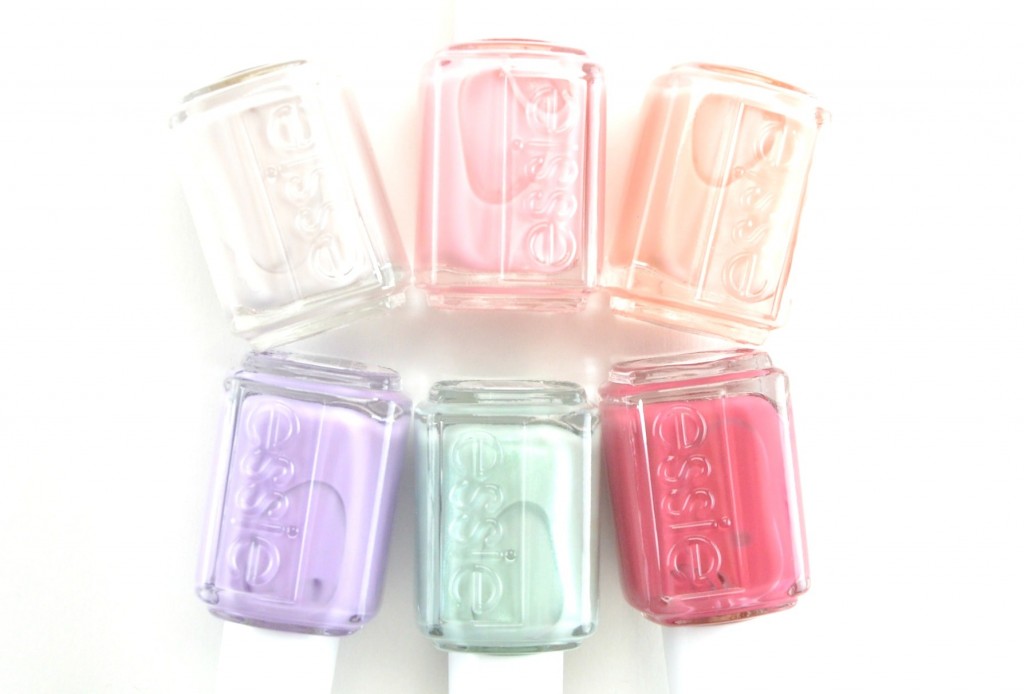 "The first day of the rest of our lives in finally here! Everyone is coming together to watch me steal his name. After our big day, we'll wave good-bye and hop on a plane with our passport to happiness and each other. I can't wait to hold hands and kiss between the seats the entire flight. As soon as we check-in into our honeymoon suite I'm going to order groom service. I get what I want, when I want, just call me Mrs. Always Right!"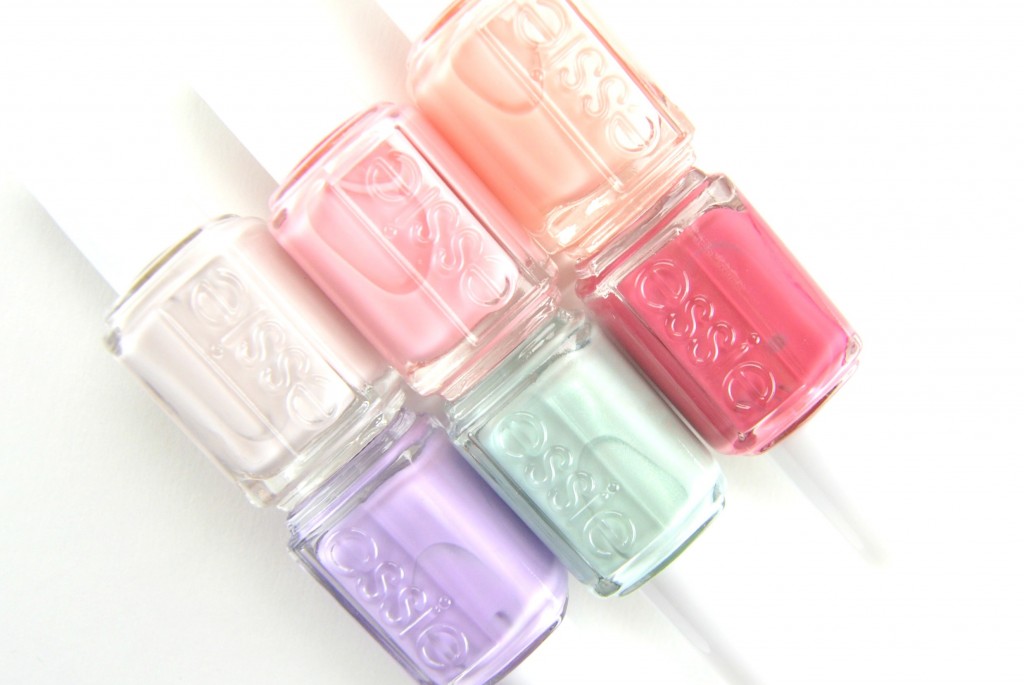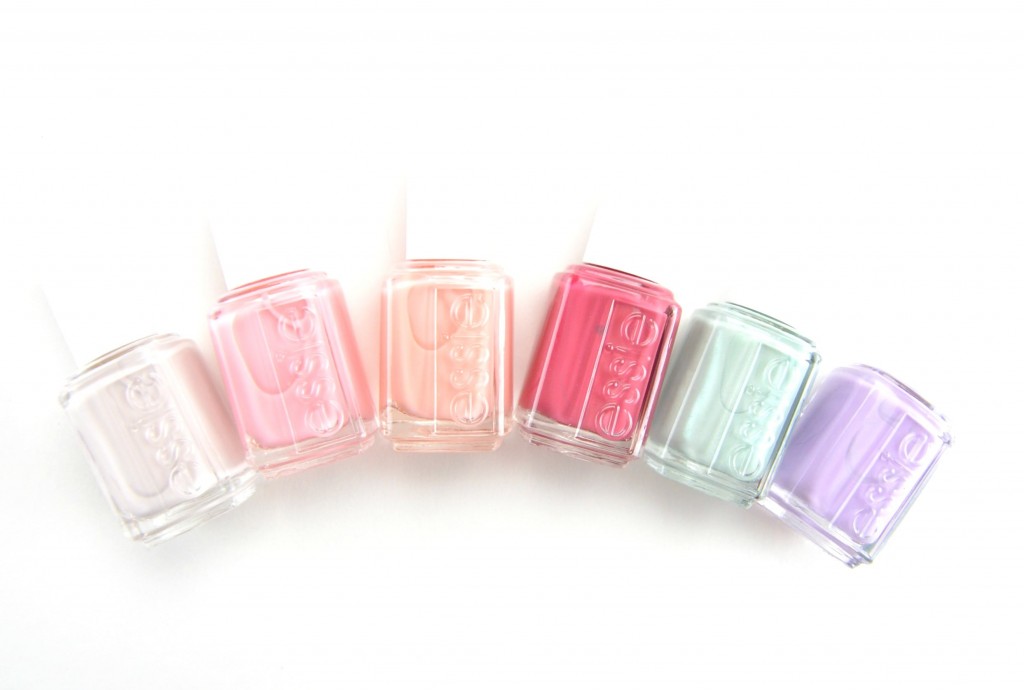 Essie Between the Seats is a wild ride, so hold on tight with this seductive and romantic greyish lilac. This extremely creamy whitish brown has almost a hint of purple to it that's totally fun and unique. You will need 2 to 3 coats to see its full potential.
Essie Coming Together is such a beautiful lavish pink bouquet that you can't help but fall head over heels for. You'll instantly fall in love with this super sheer baby pink, it's an excellent alternative to the traditional wedding white.
Essie Steal His Name, it's now yours for keeps when you make it official with this cheeky sheer peach. Although it's quite sheer with 2 coats, you can easily build up the intensity and brightness by adding a 3rd coat. It reminds me a lot of peach milkshake on a hot summer day.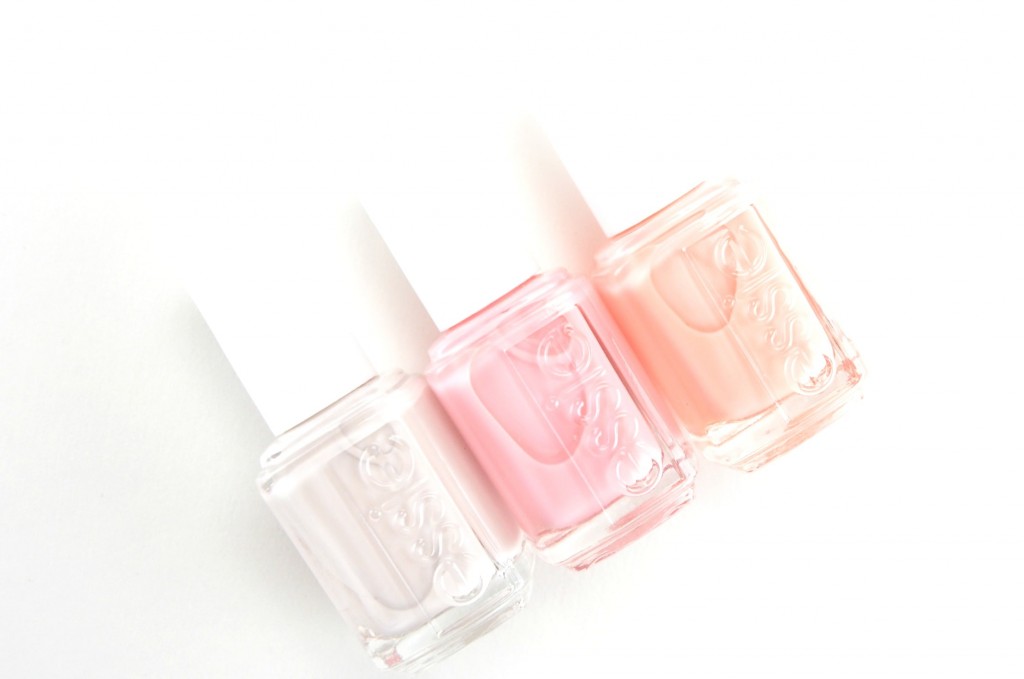 Essie Mrs. Always-Right will remind him who wears the pants in the relationship with this bold and fierce terracotta rose. This is actually my favourite shade out of the collection, a dusty berry shade that will give your guests something to talk about.
Essie Passport to Happiness is waiting for take-off with this whispering springtime green. You'll want to check your baggage at the gate with this lovely dusty sage with slight shimmer, as you look forward to warmer days ahead. It offers a beautiful satin finish in as little as 2 coats.
Essie Groom Service is a special delivery just for you with this stunning pale violet shade. This satisfying purple is fairly opaque in 2 coats and will be sure to make all your dreams come true.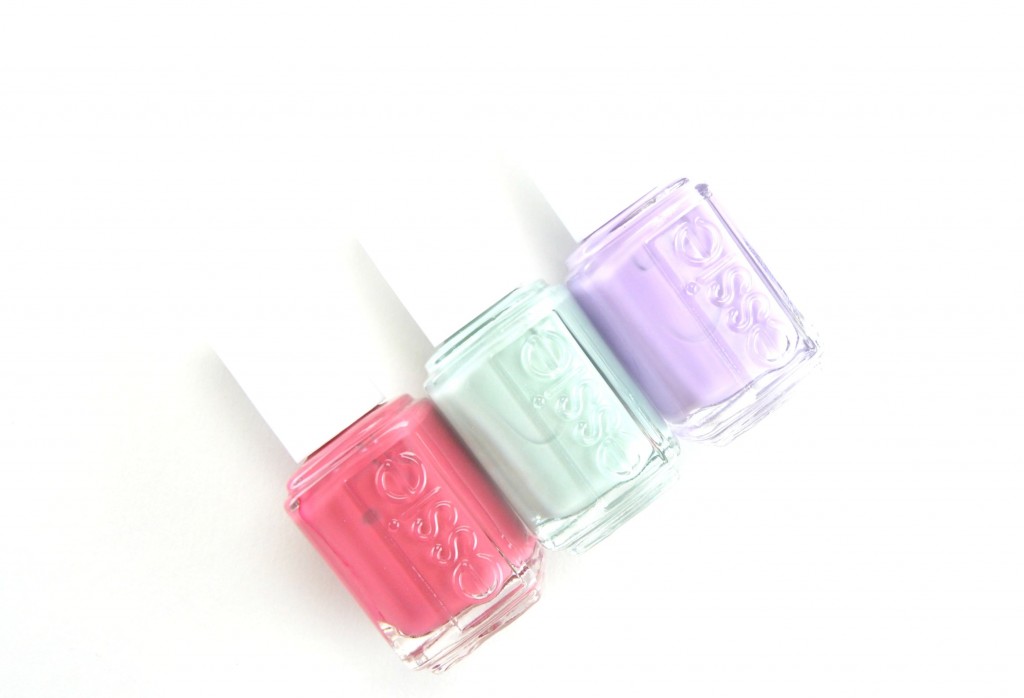 You do not want to see the state my nails are in right now, so instead, I'm showing pretty swatches of the Essie Bridal 2016 Collection on this nail wheel.