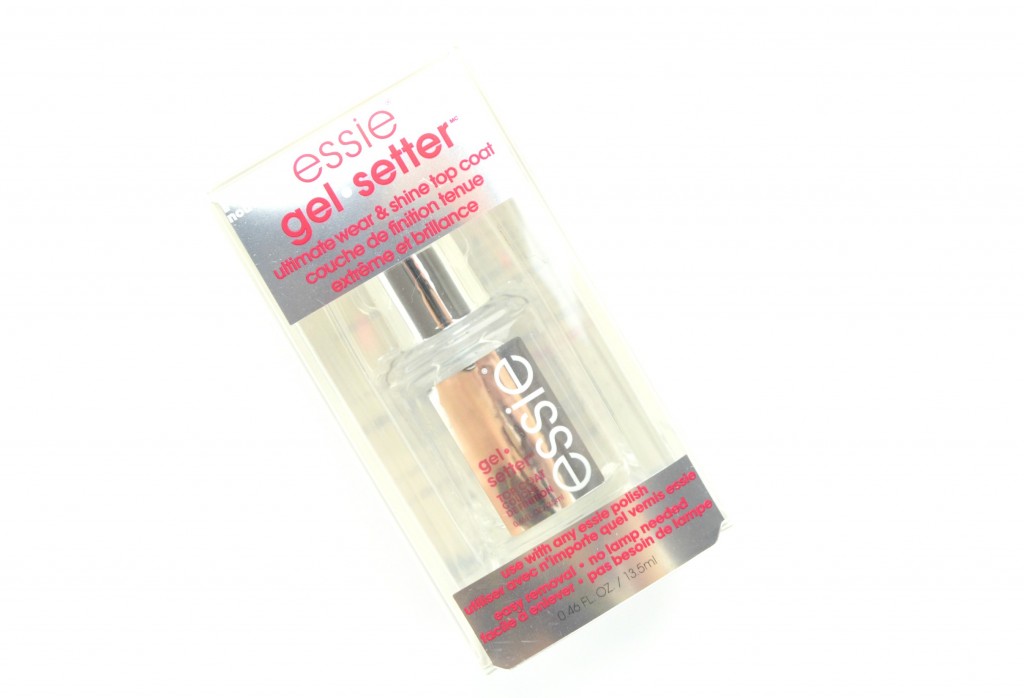 Perfect for the get-setter in all of us
Even if you're not a world traveler, we're all incredibly busy and want our manicures to last. Gel manis are perfect for those who struggle painting their nails or for those looking for a solid week's worth of no chipping or fading, but sadly some of us can't afford weekly salon visits, nor do we have the time. We're all looking for at home options, but with the same benefits and results as the salon. I find that even some of the "best" top coats don't really lock in my colour, nor do they help with chipping, until now. The new Essie Gel Setter Top Coat will not only help you achieve a fresh out of the salon, gel-like manicure, but it doesn't require the hassle of curing it under a LED/ UV light lamp.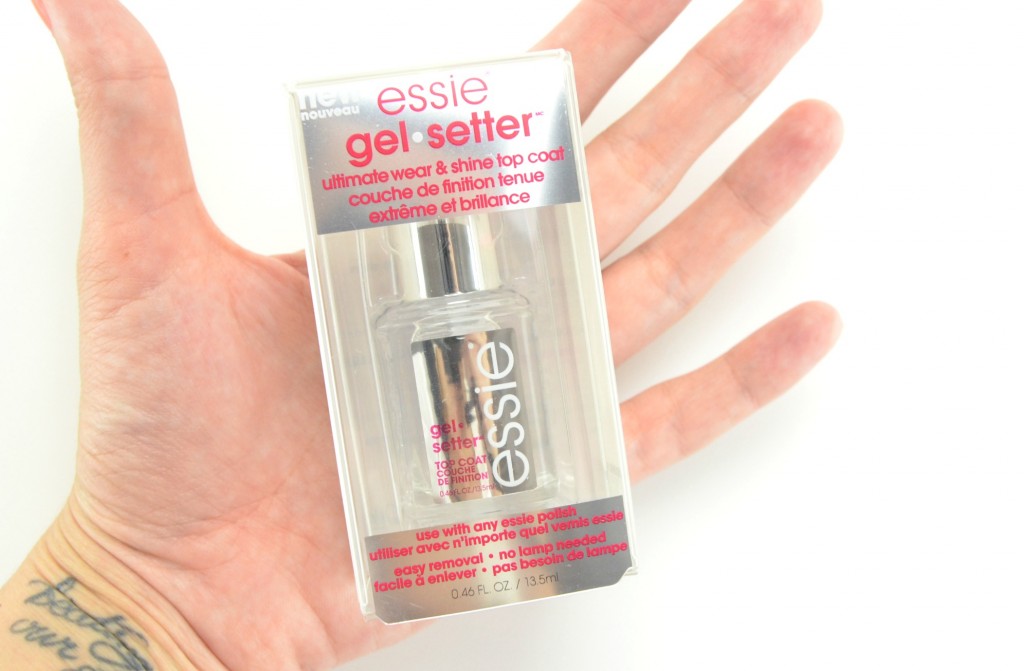 Essie Gel Setter Top Coat has an extremely thick texture that's applied over your favourite nail polish to help lock in intense shine and prevent chipping and fading. It's unique and innovated acrylates copolymer formula give the appearance of a salon gel manicure, but can be applied over any nail polish shade. This is the perfect top coat to fake a gel manicure at home. It's applied the same way as a traditional polish, seems to dry fairly quickly and applies evenly and smoothly to the nails.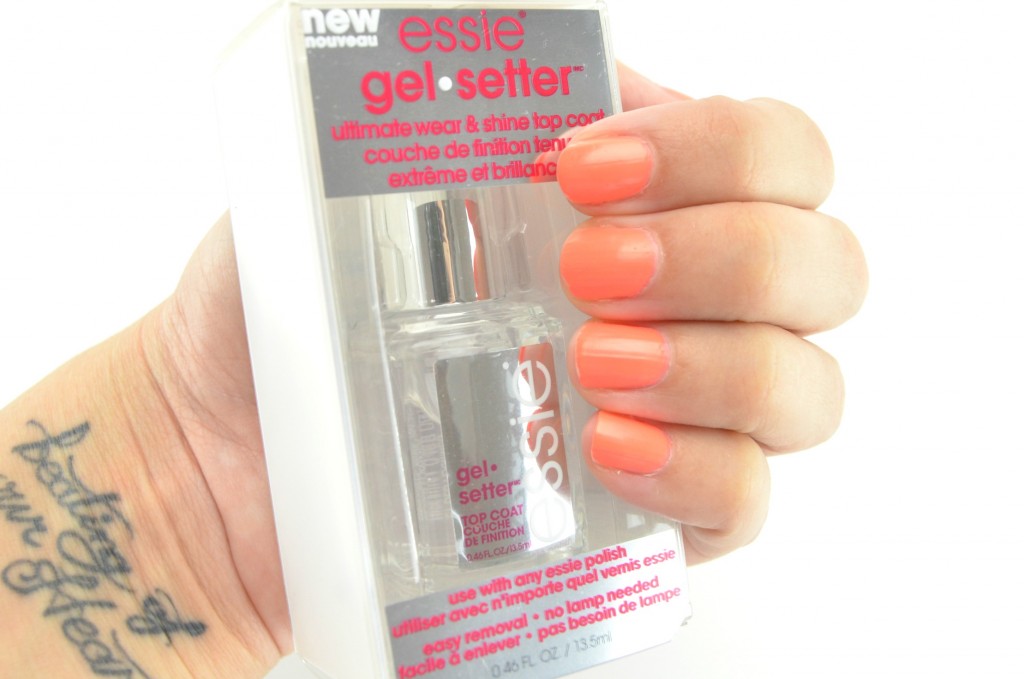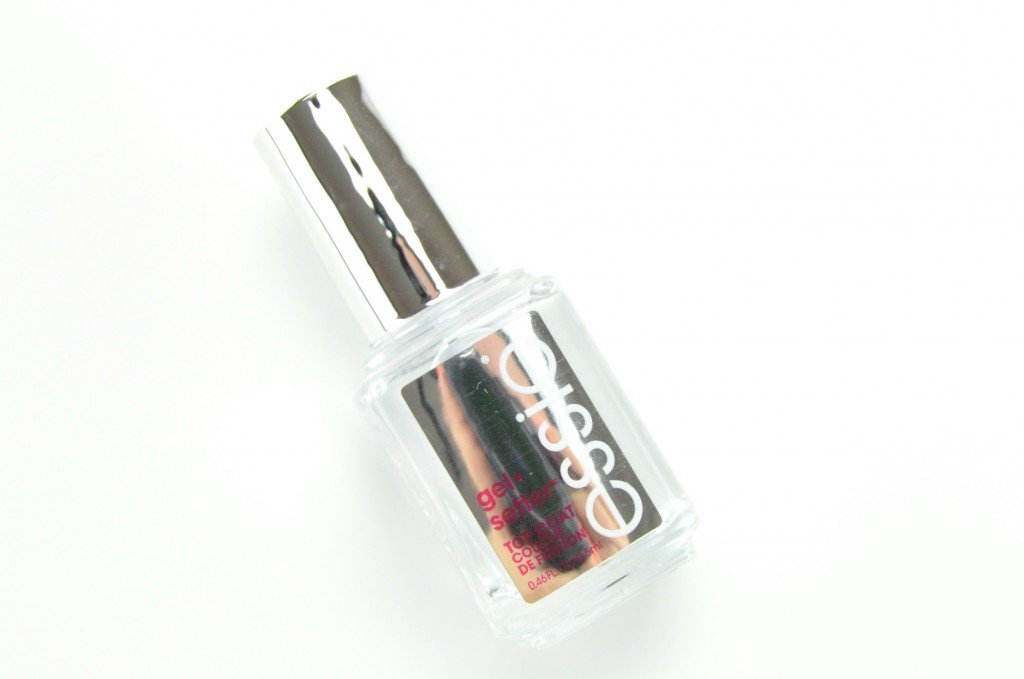 Essie Gel Setter Top Coat is everything you love about gel nails, but in an easy to use formula that you can apply anywhere, everywhere and at any time. I've talked about it on the blog before, but my colour doesn't seem to last more than a few days. Partly because I'm impatient and don't wait 15 to 20 minutes between coats, and partly because I'm a bath taker, and soaking my hands in steaming hot water isn't good for the polish. I'm happy to report that it only takes a single coat to achieve high shine, and more vibrant colour payoff. I was actually blown away on how closely it represented a gel manicure. I had no problem getting a solid 5 to 6 days before my nails started to fade and chip, and that was only at the very tip of my manicure. If you're looking for a top coat that actually works, while providing a glass-like shine to the nails, this is the one for you. It will be available next month for $11.99 at drugstores and mass markets across Canada.